Cut the paper 7'x4 1/2' then score 1/2' all around
make cut line top and bottom
Adhere like this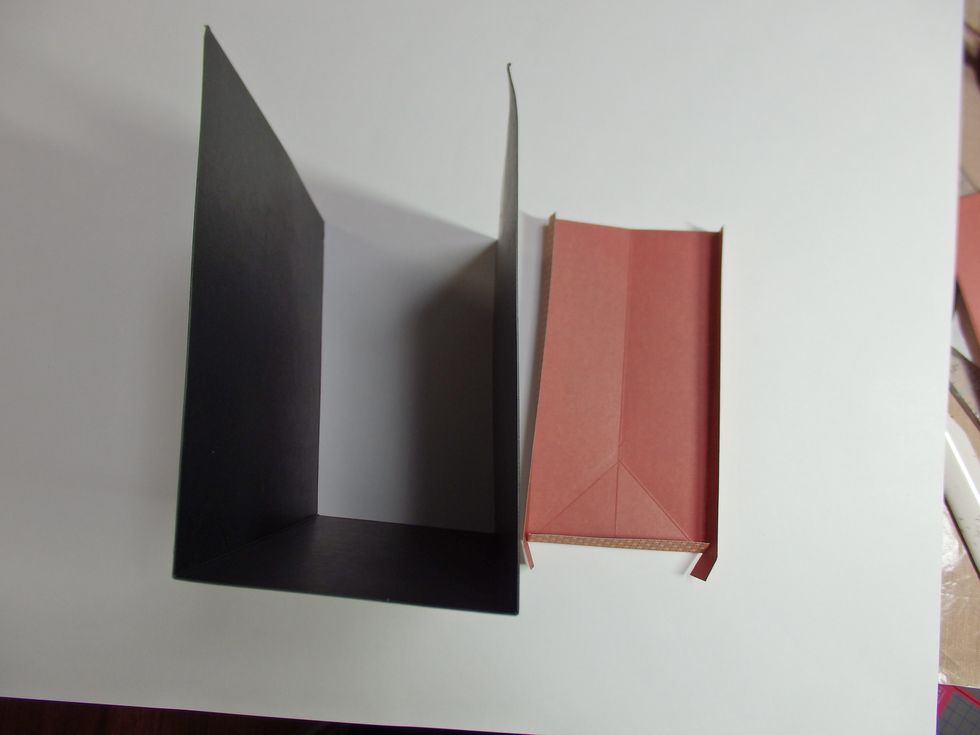 Adhere chipboard to this paper
Adhere just like this
Adhere just like this
Adhere just like this
Adhere just like this
Add this paper to front and back
Cut the paper 12'x 5/8'
Cut like this and score 1 1/2'from the side
Make holes for brads
For the handles make little curve
Make strips
Adhere just like this
Put the belt
Make together with brads
This is bottom of the tote bag
Make bag to belt with brads just like this
Side of bag and brads
This is for inside7x5 3/4' then score 1 5/8' both side After you finish all belt with brads adhere inside of bag
Cut just like this for decoration
Decorate like this
Add glitters
Decorate with this glitters
All finish
You can put the mini album It is perfect fit!!
Back side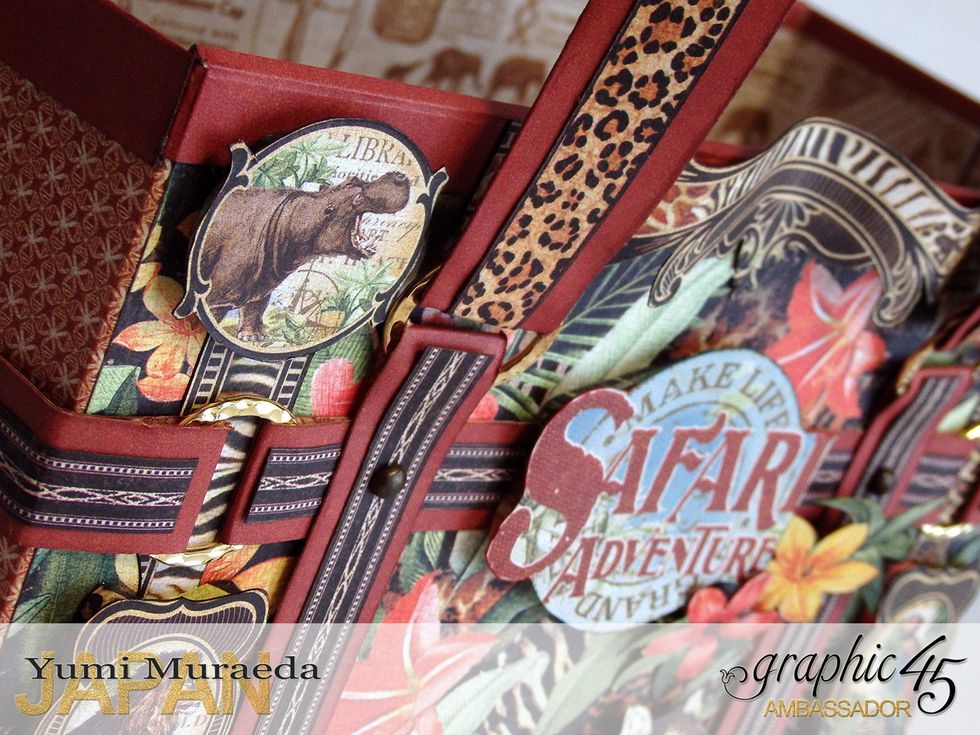 Thank you so much!!
Safari Adventure and Patterns & Solids
Safari Adventure Banners
Safari Adventure Decorative Chipboard
ling
Stampendous! Copper Lux Mix micas & glitters
Yumi Muraeda
Hello\nI love The Graphic 45 papers so all my craft is G45 products \nI hope everyone enjoy my guide \nThank you so much!!
Yokohama-shi, Kanagawa, Japan