Make the "glue" to seal closed the skin after you roll. Mix the flour or cornstarch and water.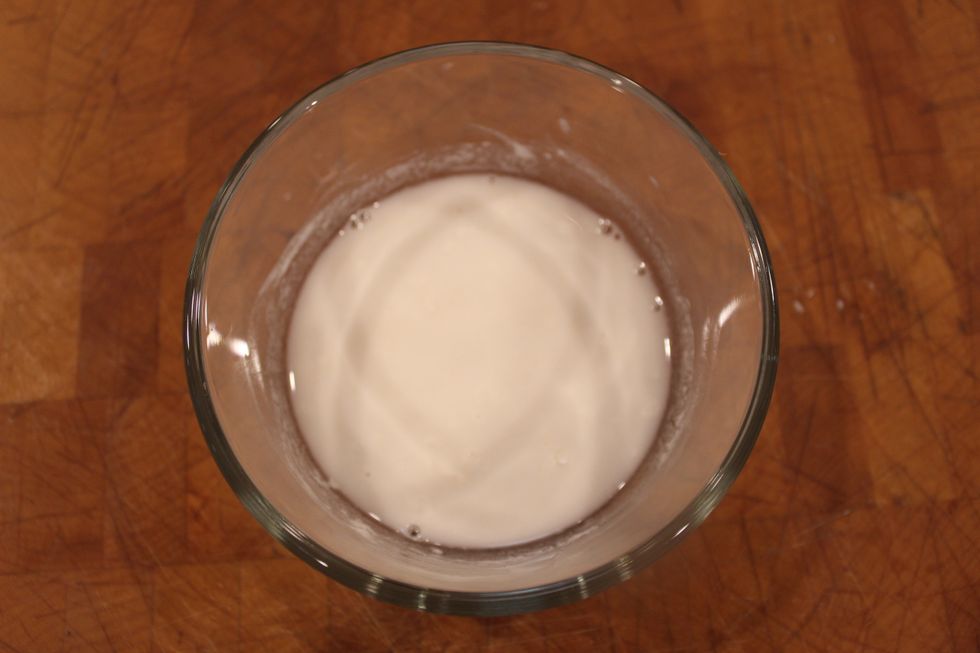 Should look cloudy and have a semi-thick (not concrete thick) consistency.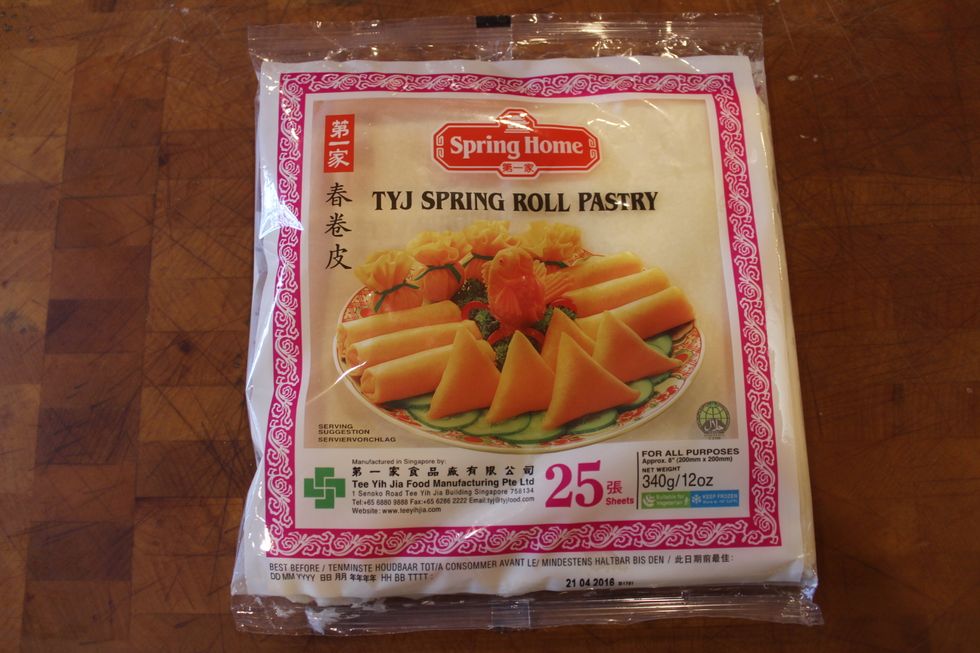 Cut open package of egg roll skins but don't take them out.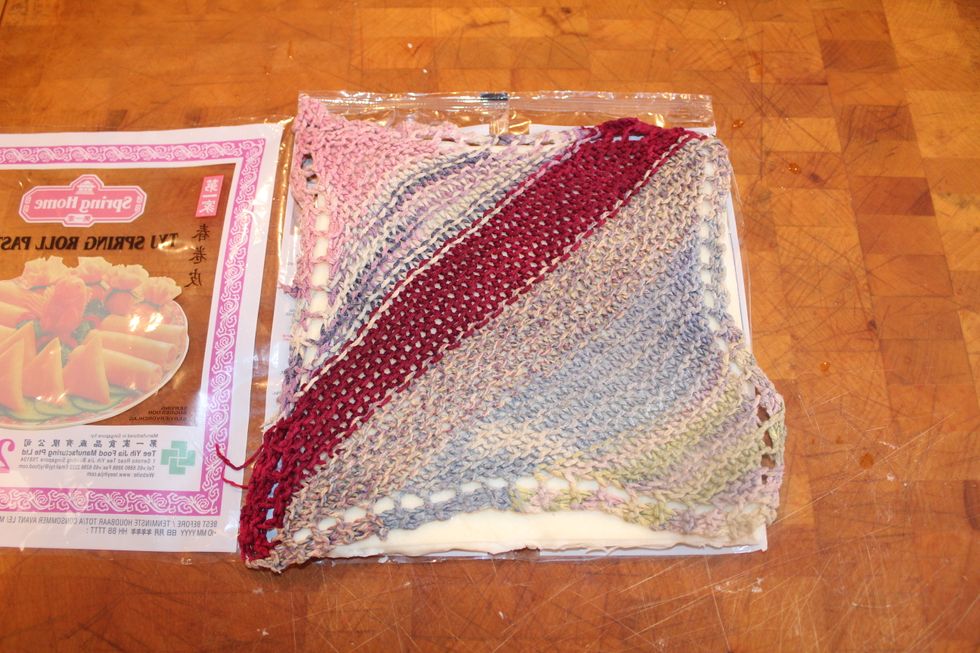 Take a damp cloth and cover the skins to keep them from drying and cracking.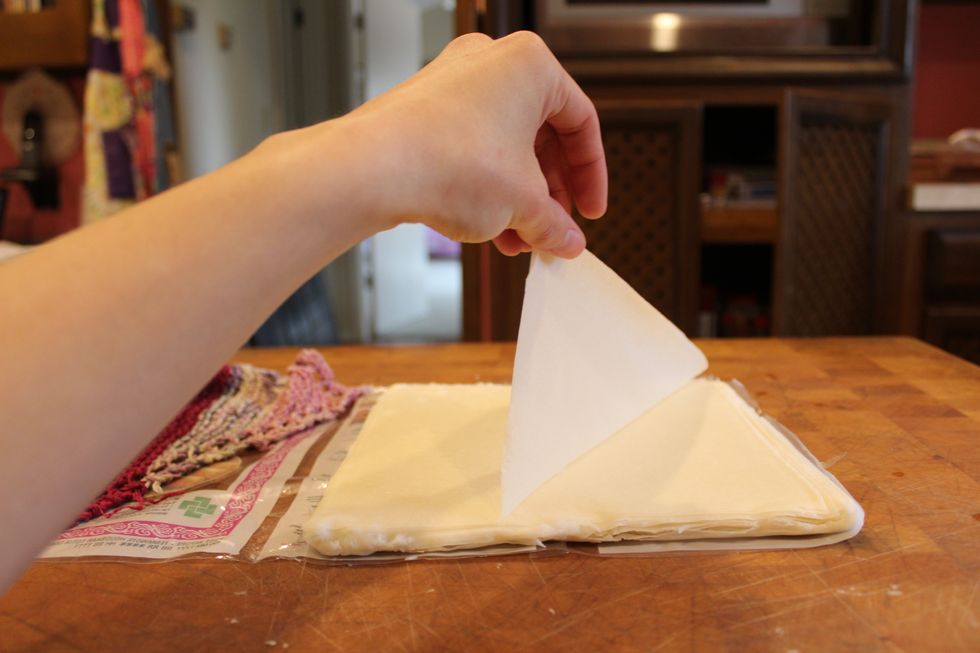 Peel off a skin and place on the plate or a flat folding surface. Corner pointing at you.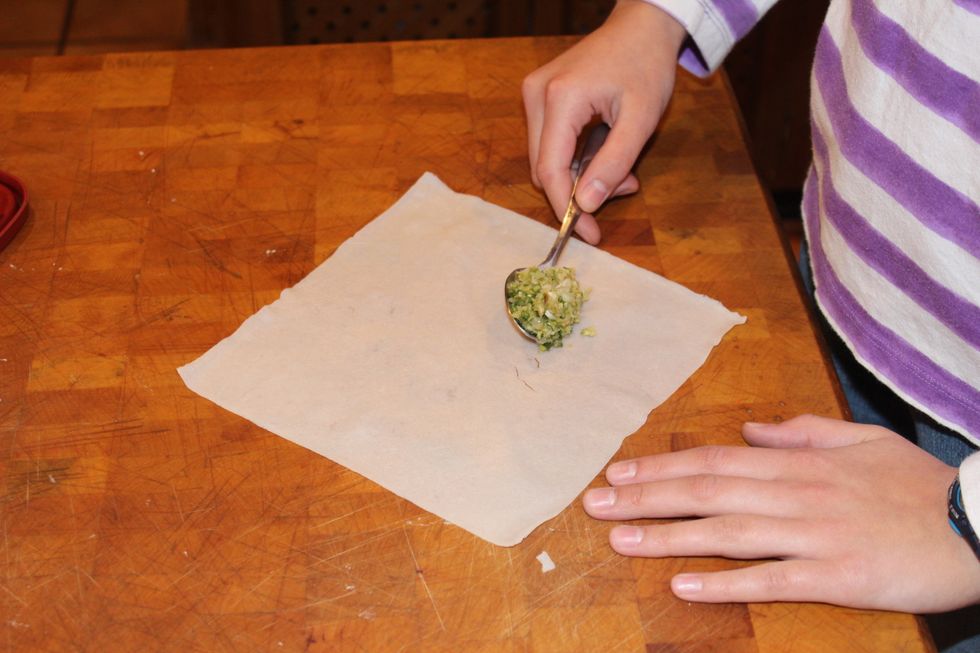 Spoon about 1.5 tablespoons of filling for a large skin or 1/2 tablespoon for a small skin. Put in the corner pointing at you.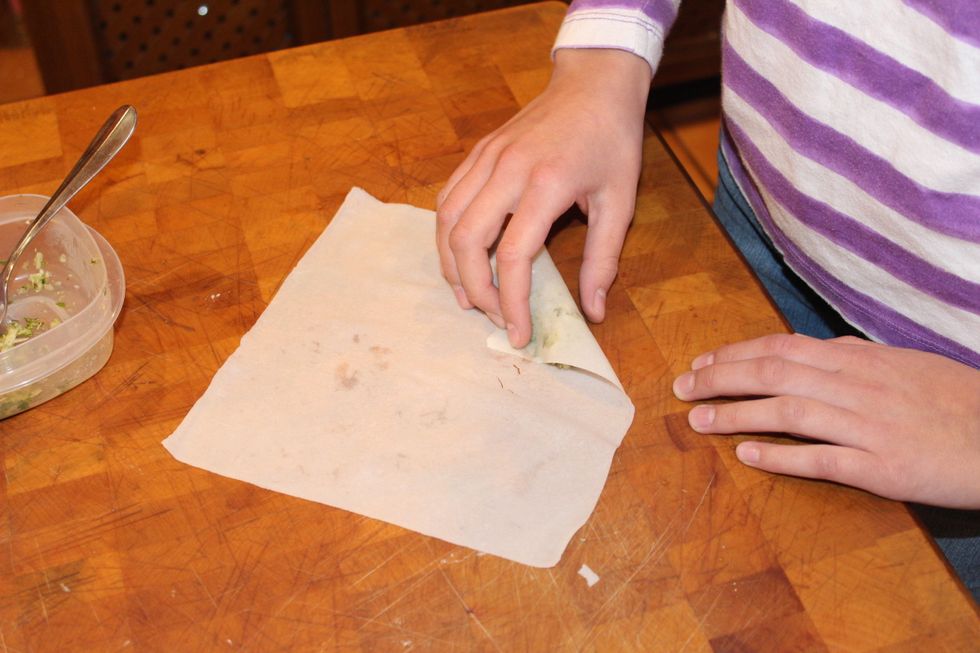 Take the corner and fold over the filling and squish back squeezing out any extra air.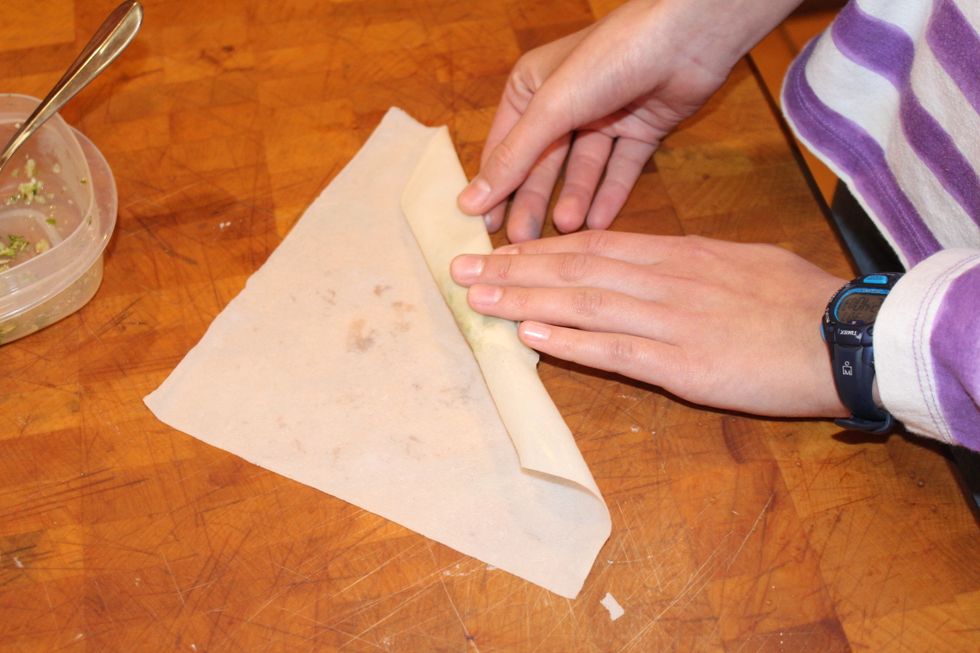 Roll about half way.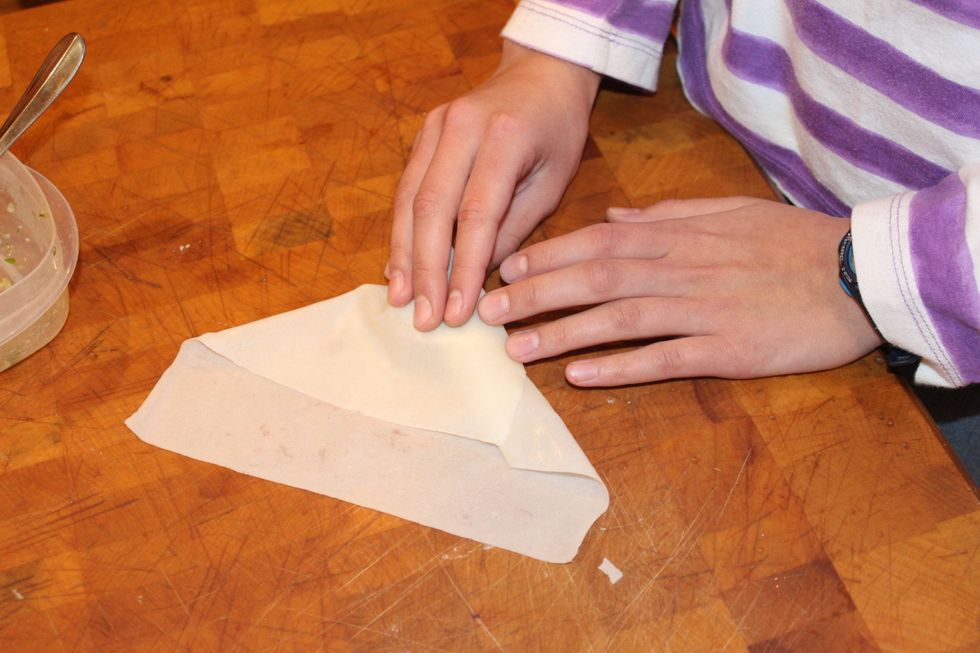 Fold over one corner.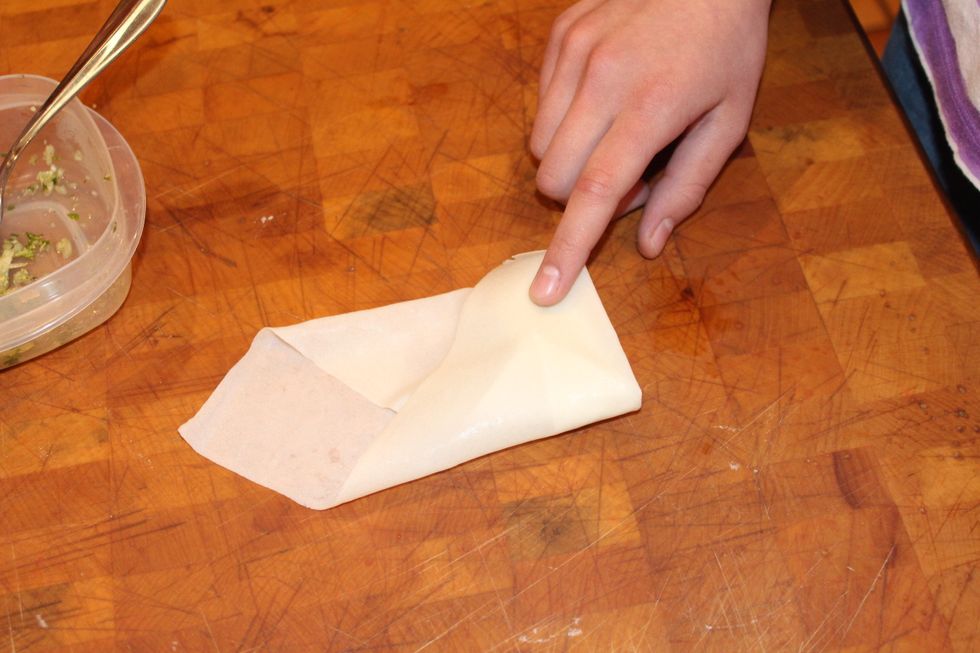 Fold over the other corner.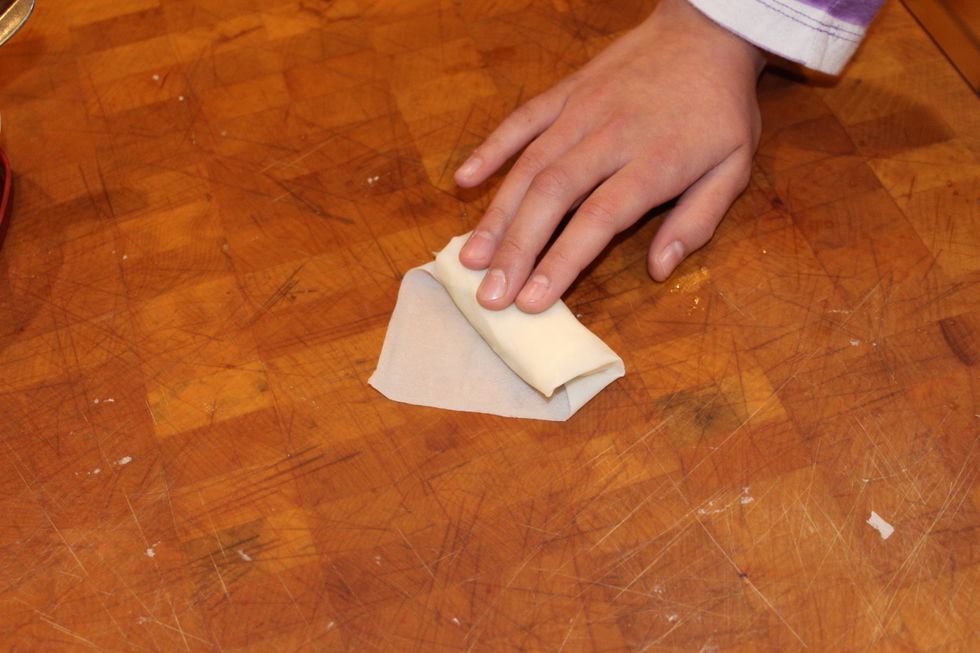 Roll snugly almost to the end but leave the point out.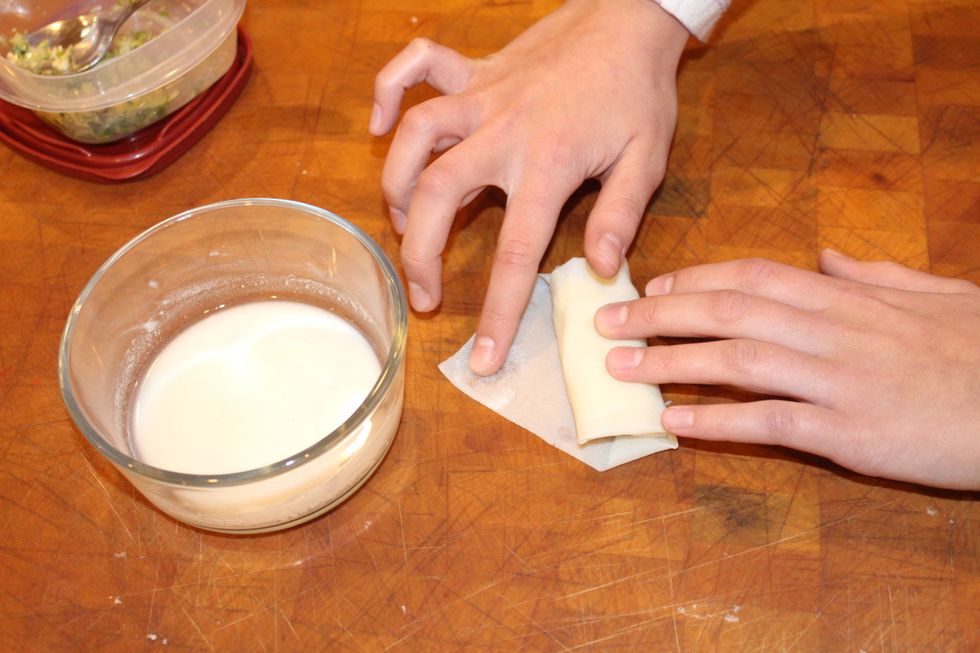 Take a finger and smear a little of the paste on the remaining corner and finish the roll!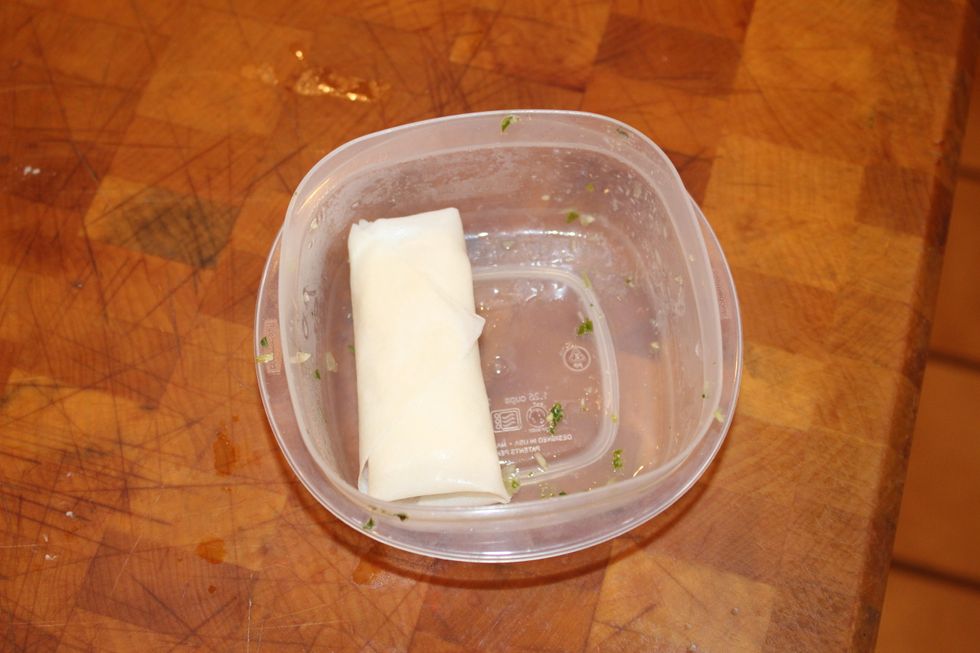 Store in an air-tight container to freeze until ready to fry! (The saran wrap is to prevent the layers from sticking when you make multiple layers.)
1.0 TJ Eggroll skins large or small size
1.0Tbsp Flour or Cornstarch
Water
1.0 Soup Spoon
Egg roll filling
1.0 Dinner plate or rolling surface
1.0 Cereal bowl for "glue"
1.0 Airtight container to store egg rolls
Saran wrap to put in between layers