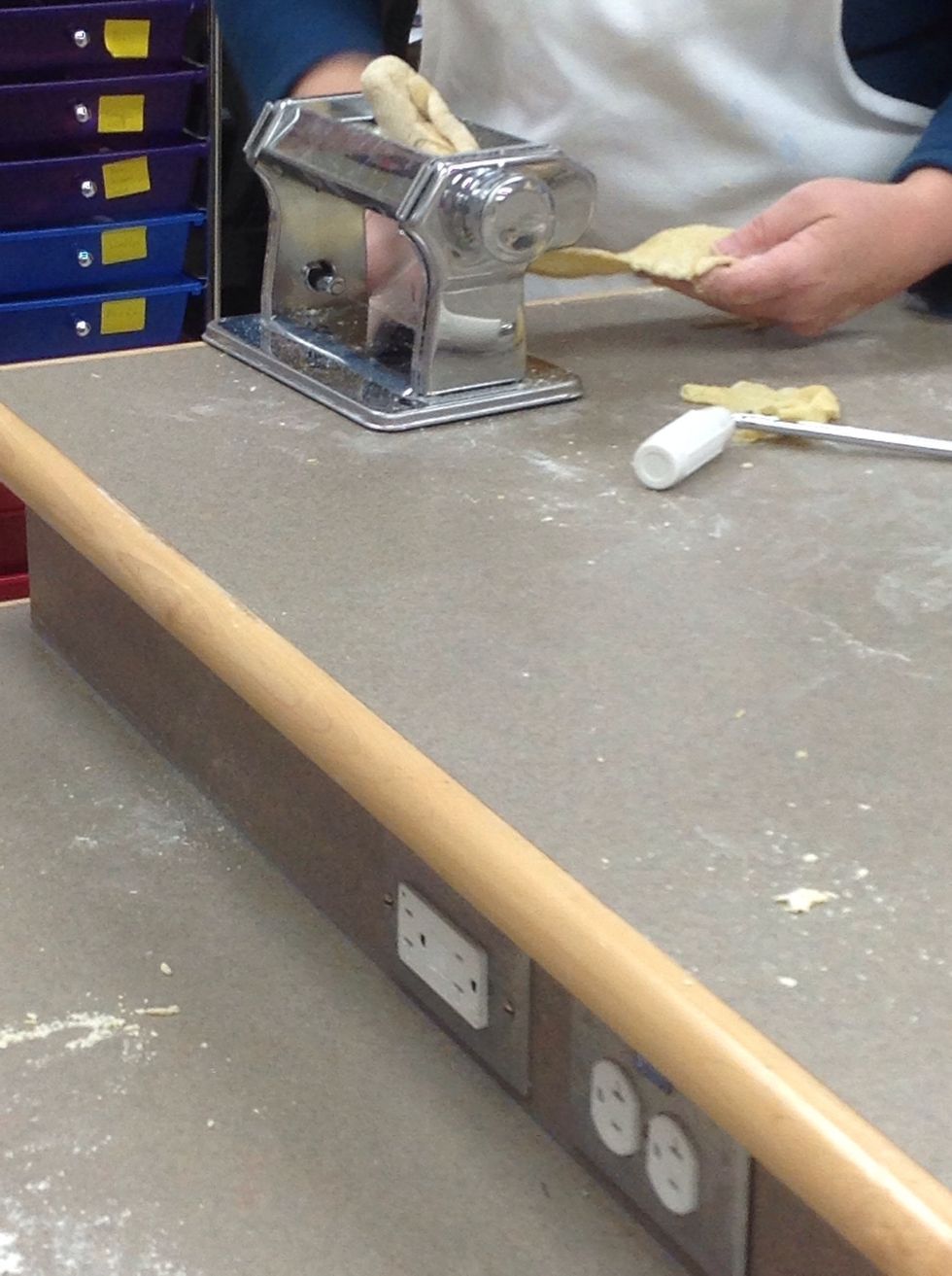 Roll the dough through about ten times at the widest setting. For my roller it was 7. Folding each time in half and sprinkling with flour as needed.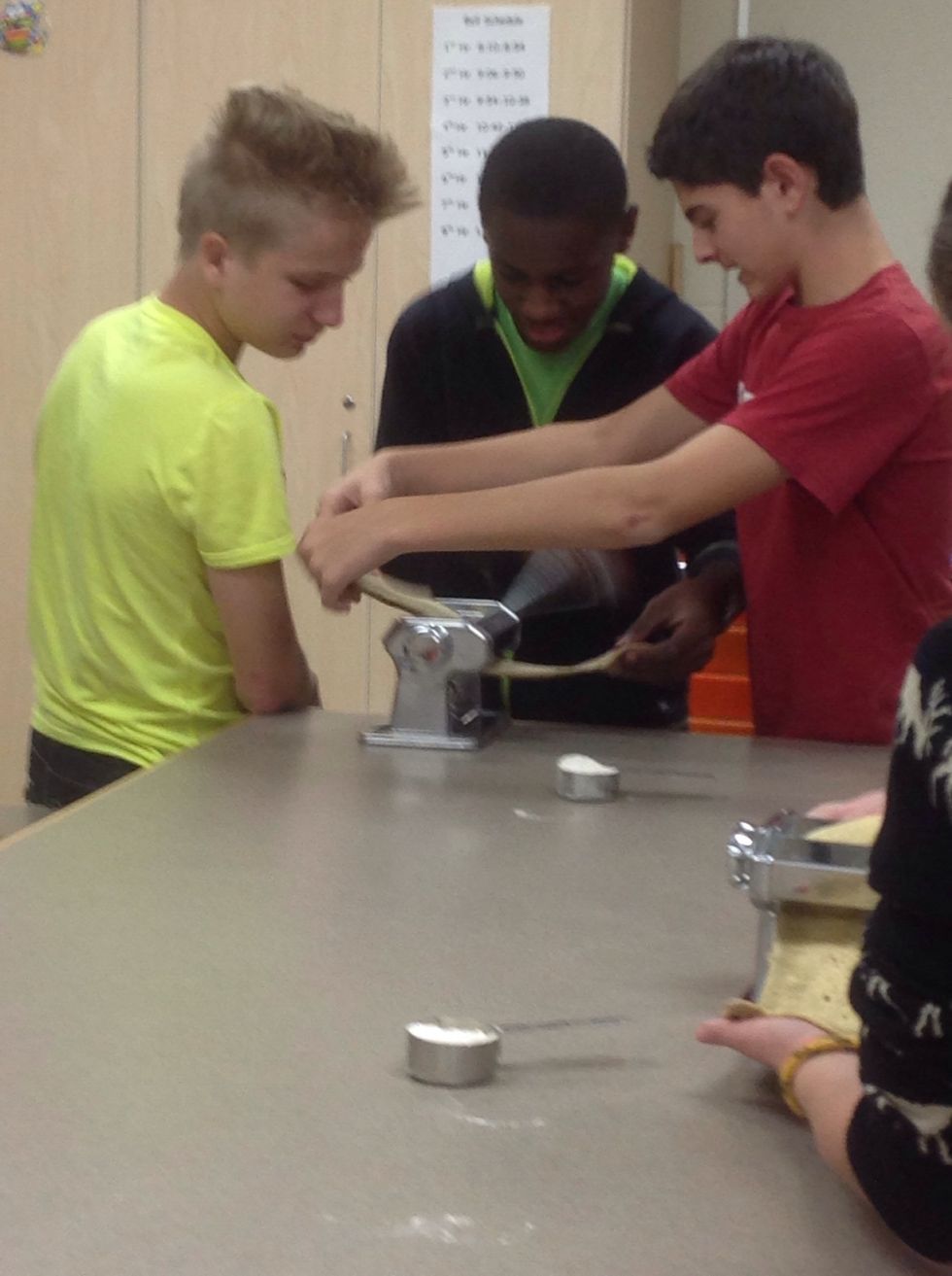 Some times this takes two sets of hands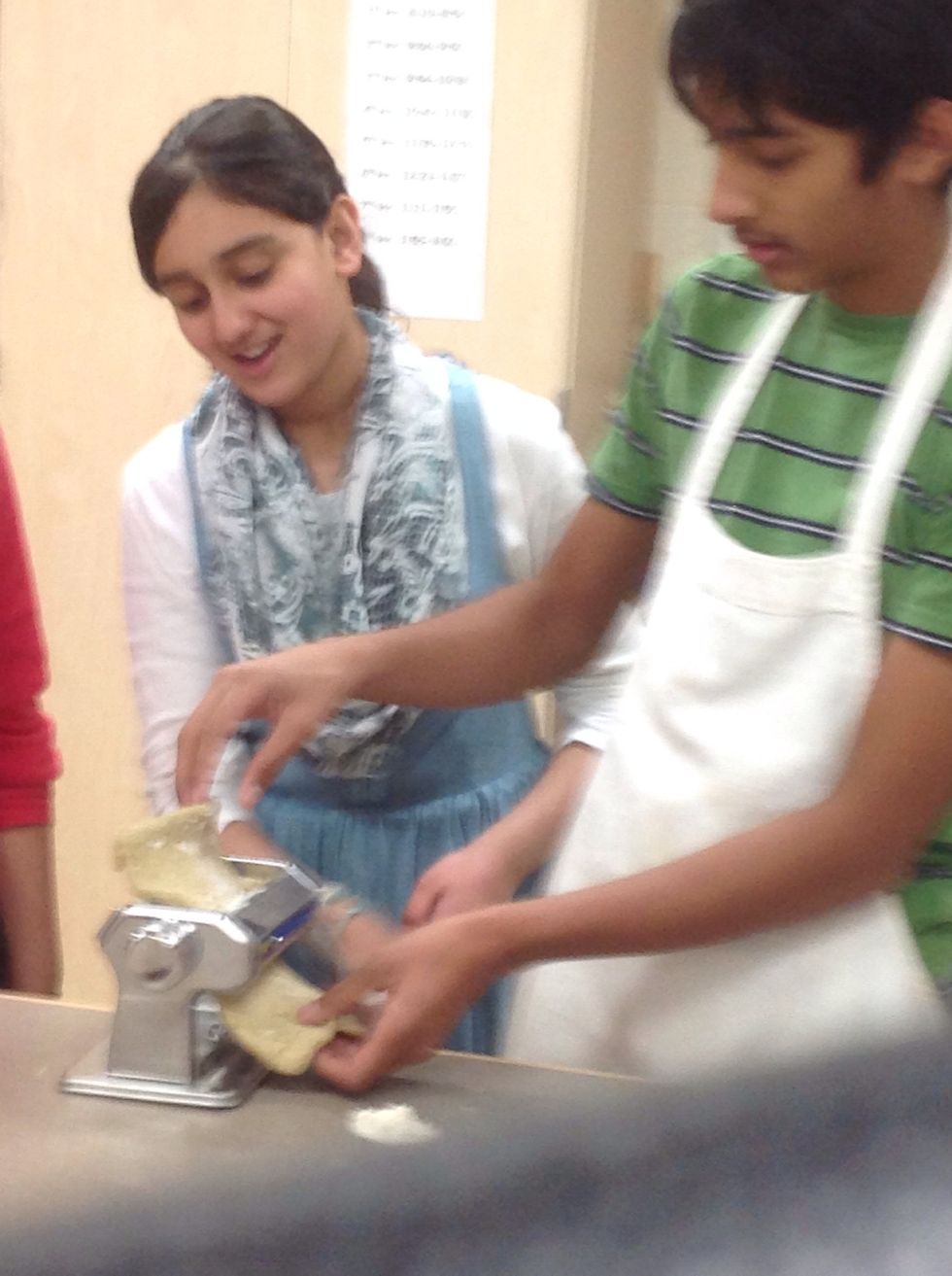 Roll this through about 10 times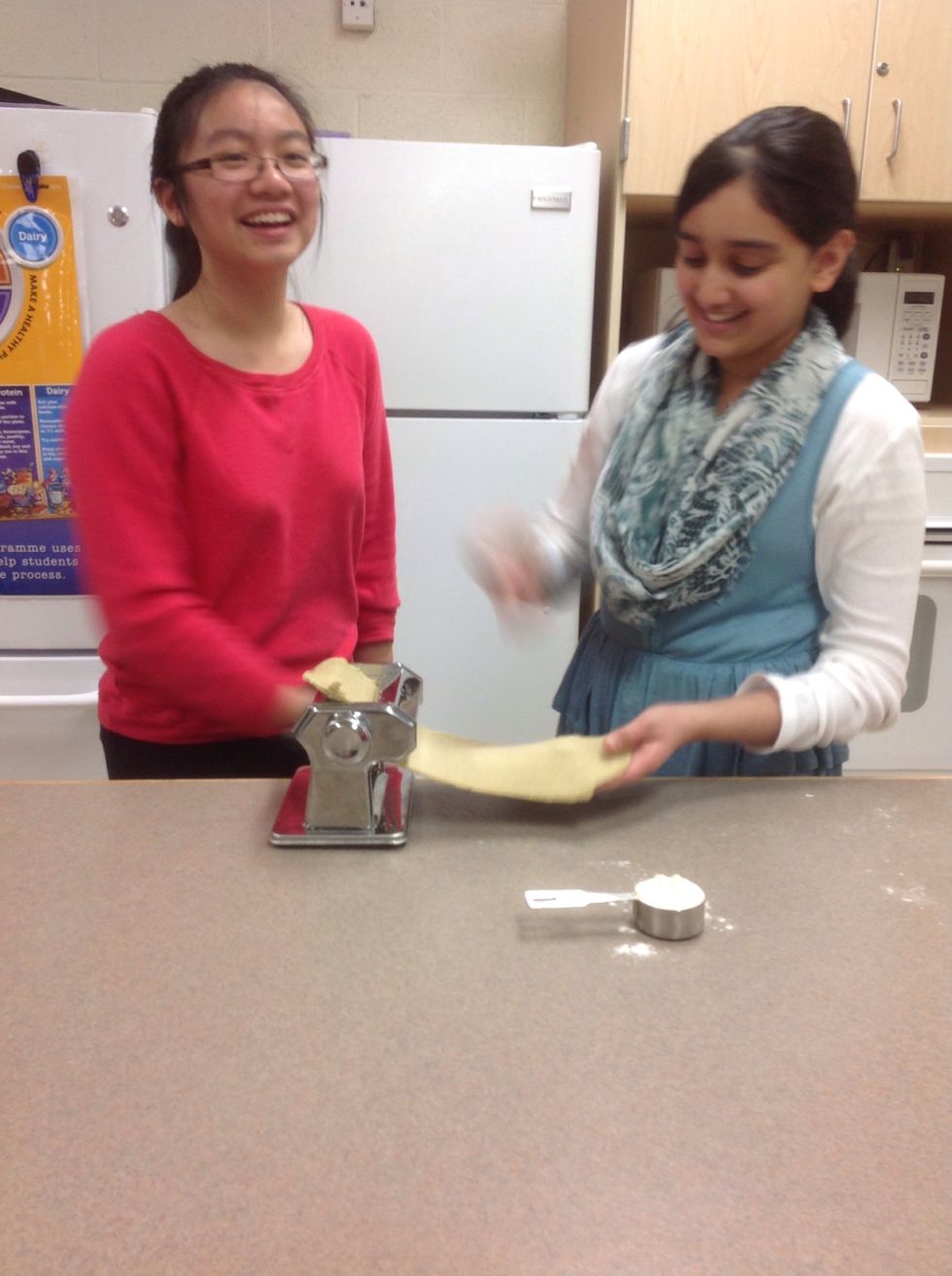 Making pasta is fun!
If the length gets a bit unmanageable take a table knife and cut in half.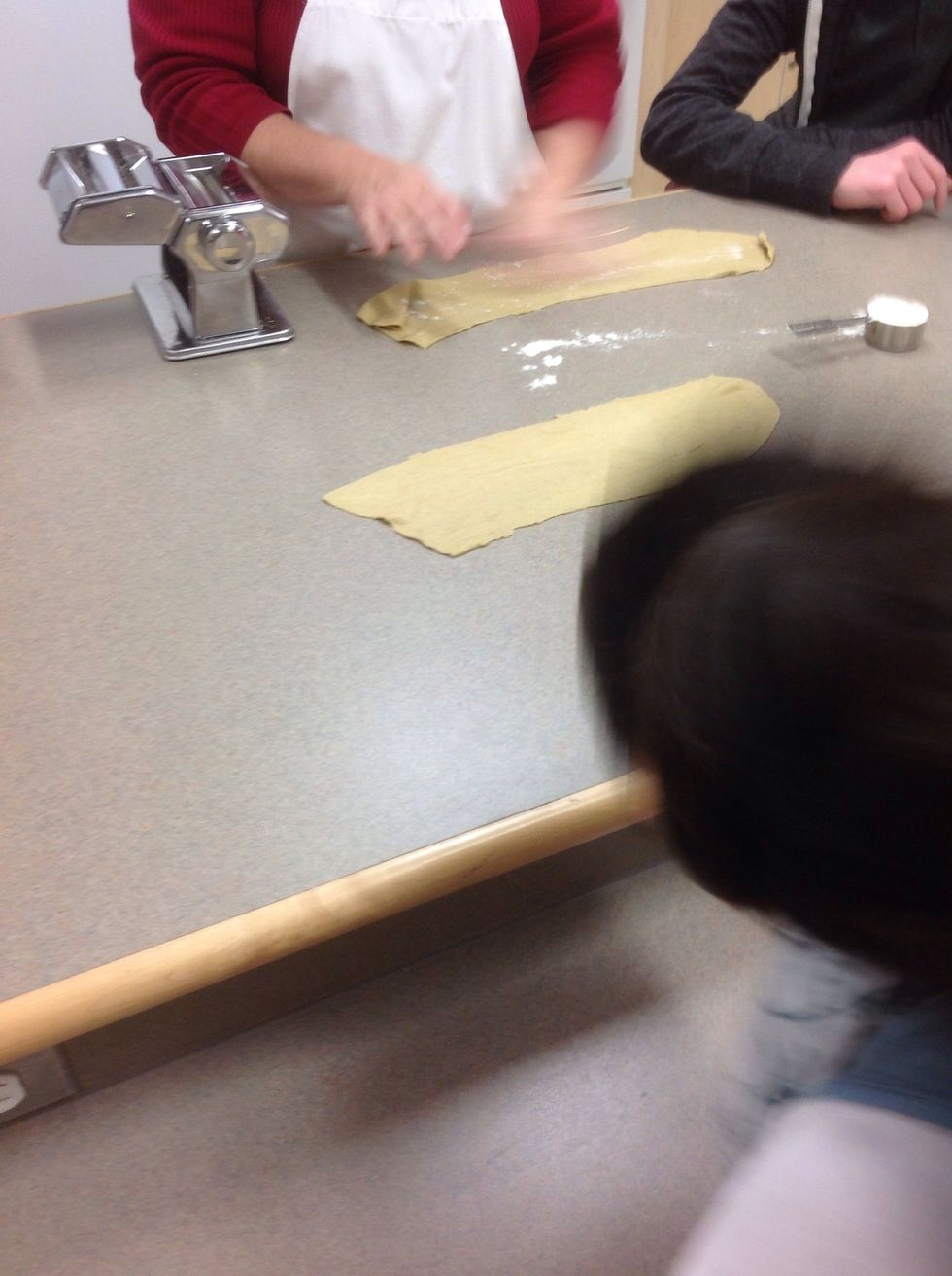 Lightly dust your dough if it's sticky to the touch.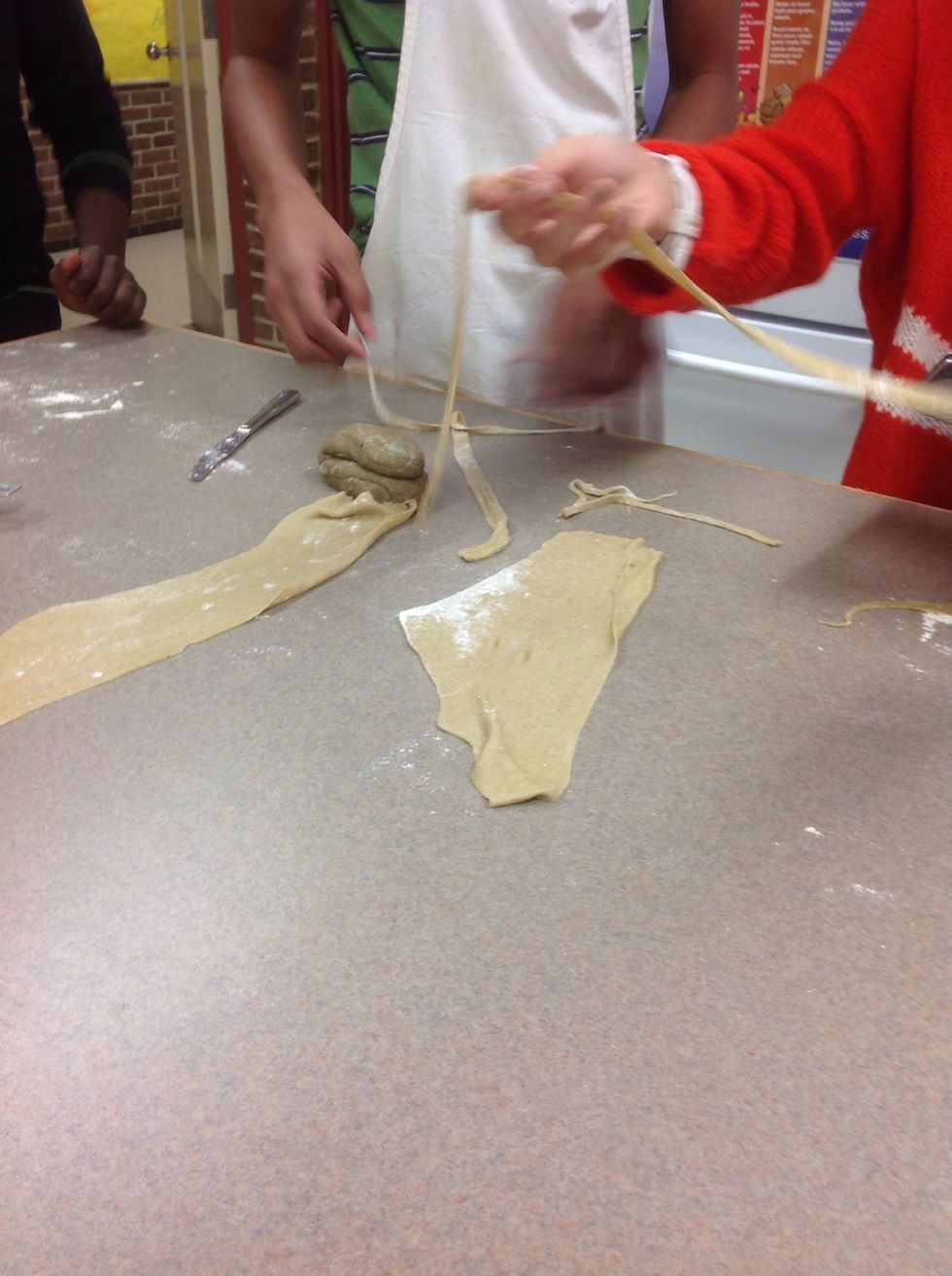 Notice the ball of dough that has turned color from waiting in the refrigerator over night. As it is run through the roller, it changes back to its original color like you see in the noodles.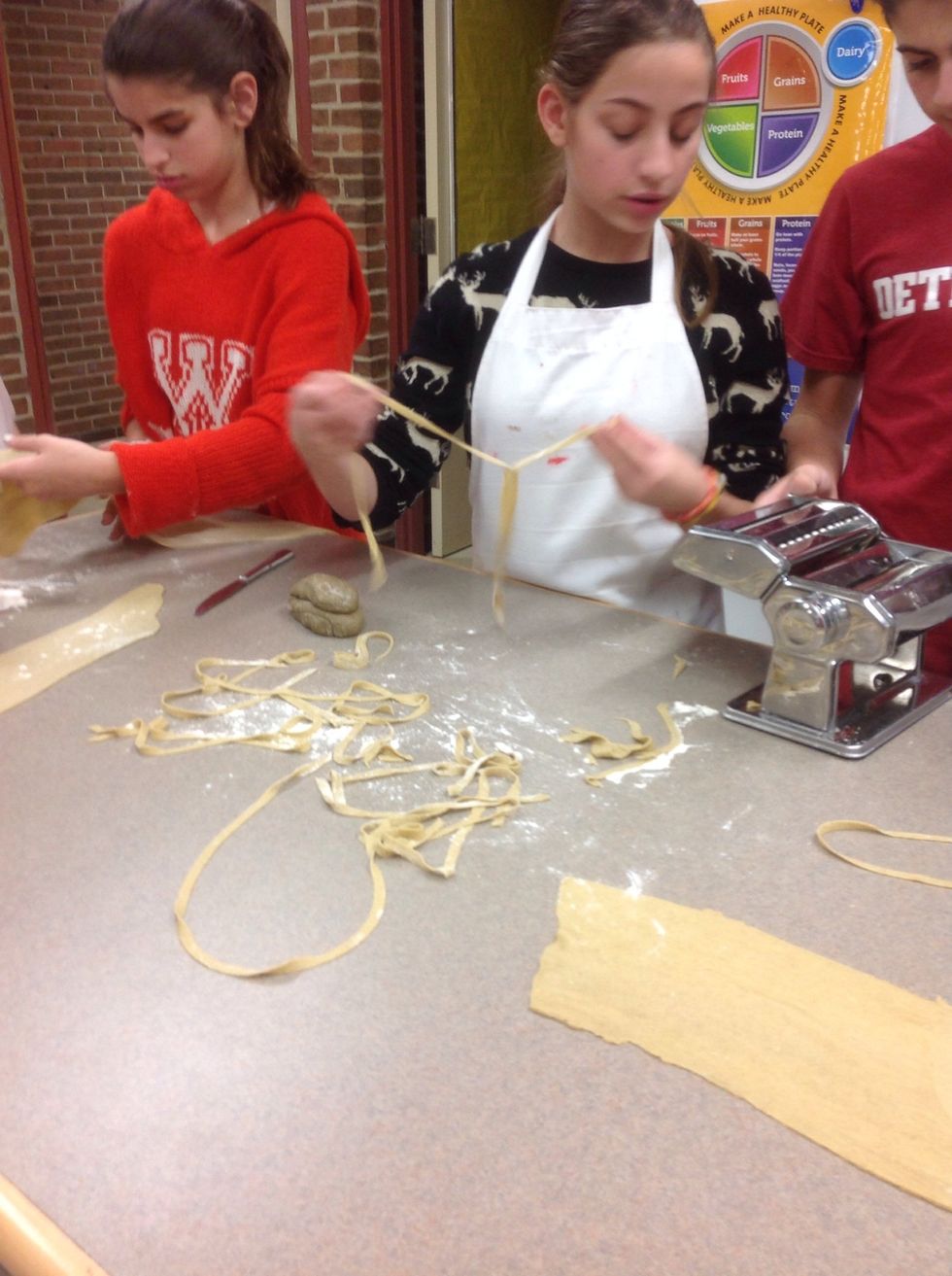 It's easiest if you pull apart from the middle rather than the ends.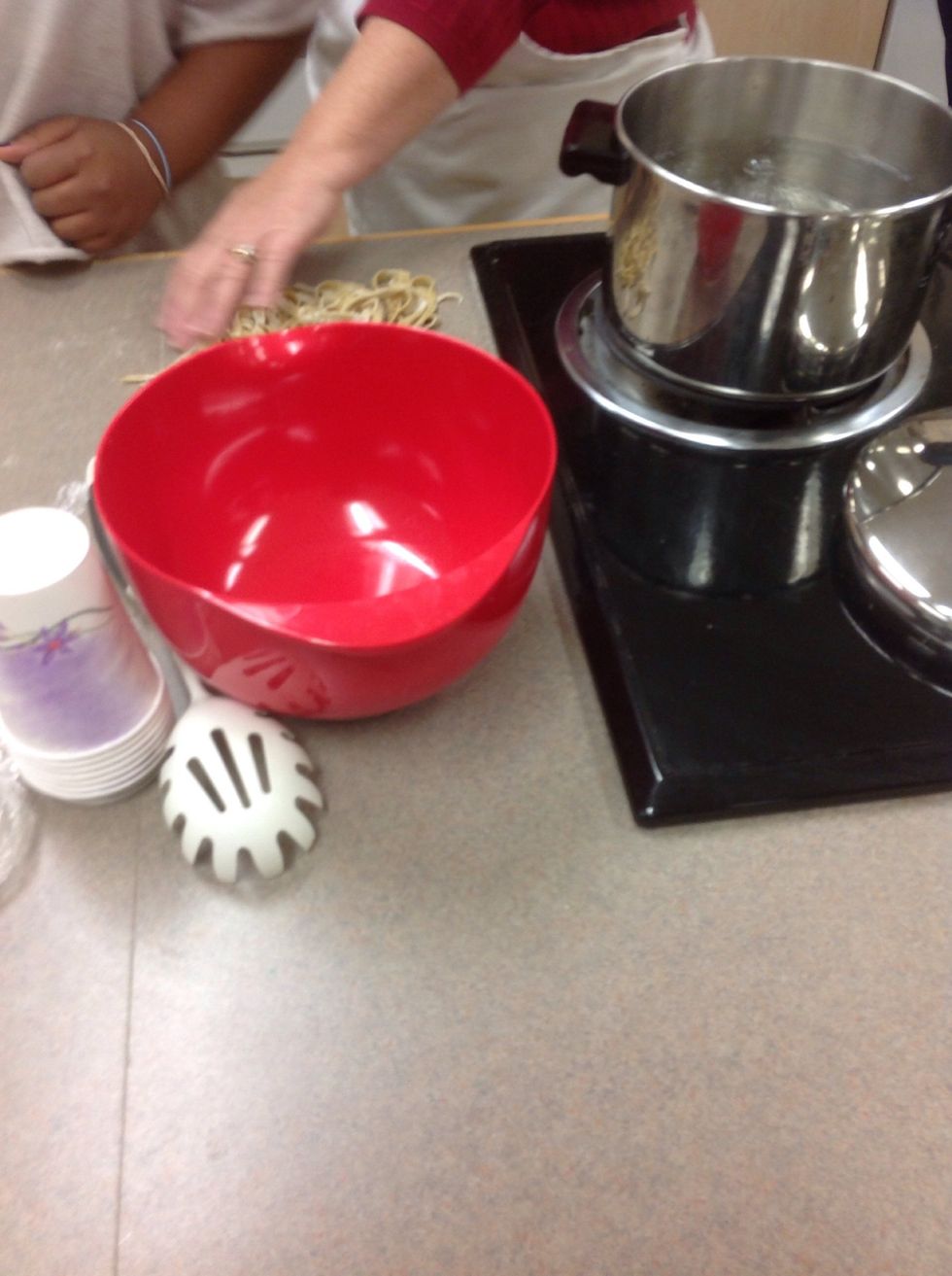 Have your bowl, spoon ready to serve after your noodles are cooked. Have your water boiling.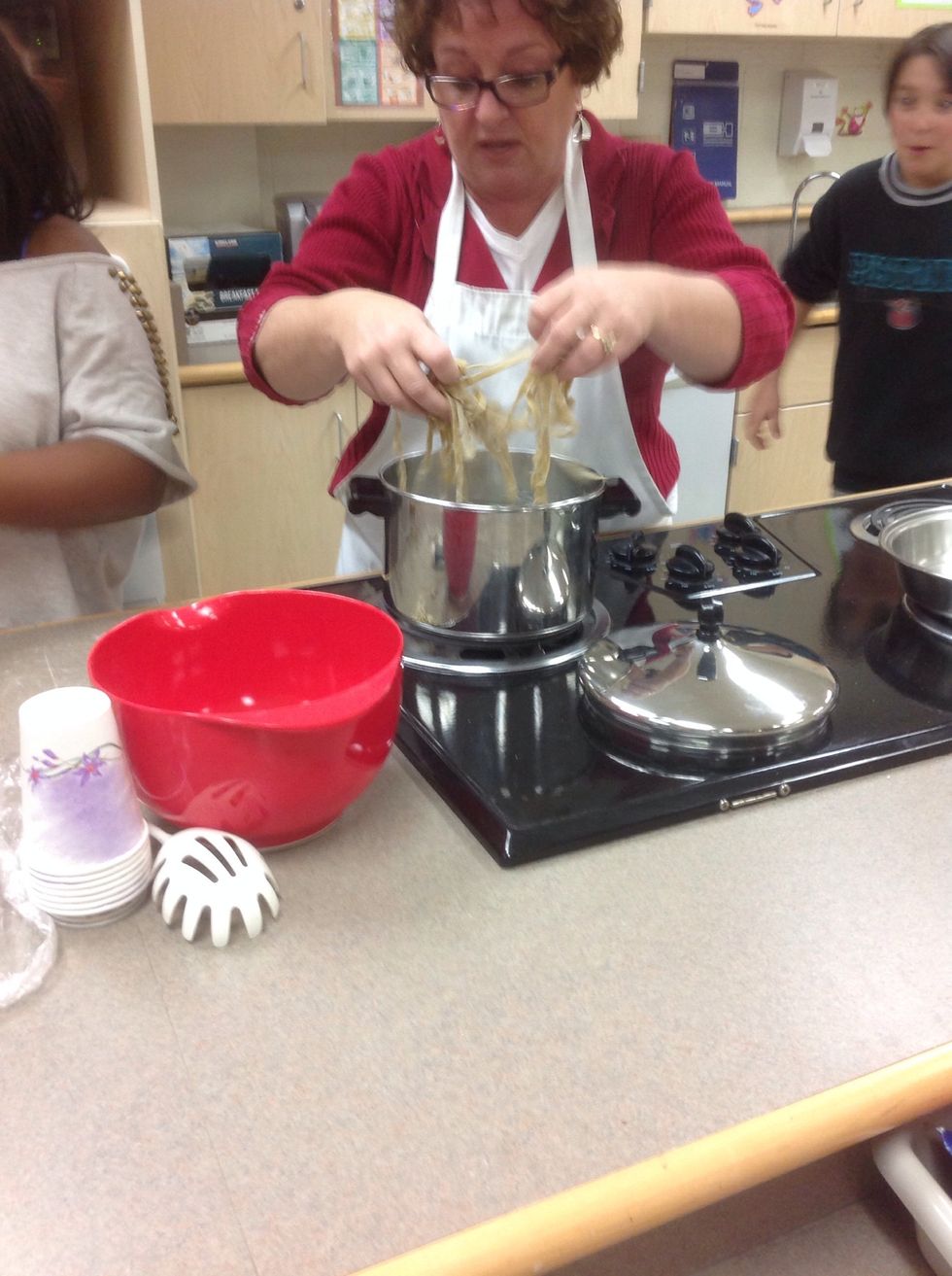 Add the noodles in gently into the water.
Noodles double in size so stay close to the stove as they cook quickly.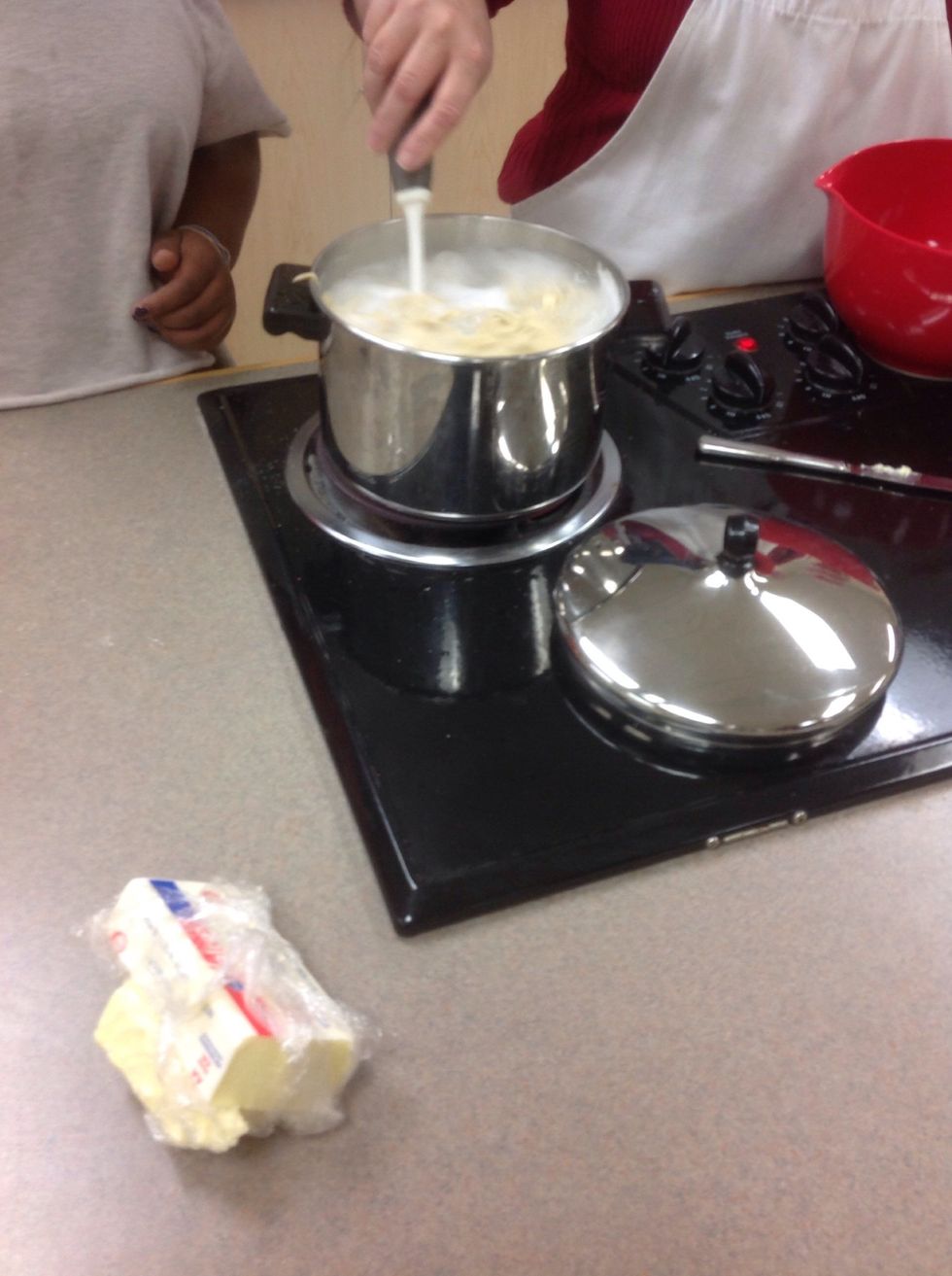 Stir the noodles to keep them from sticking to each other
Toss noodles with some butter or place on a plate and top with your favorite sauce.
1.0 Ball of pasta dough
Pasta roller
Flour