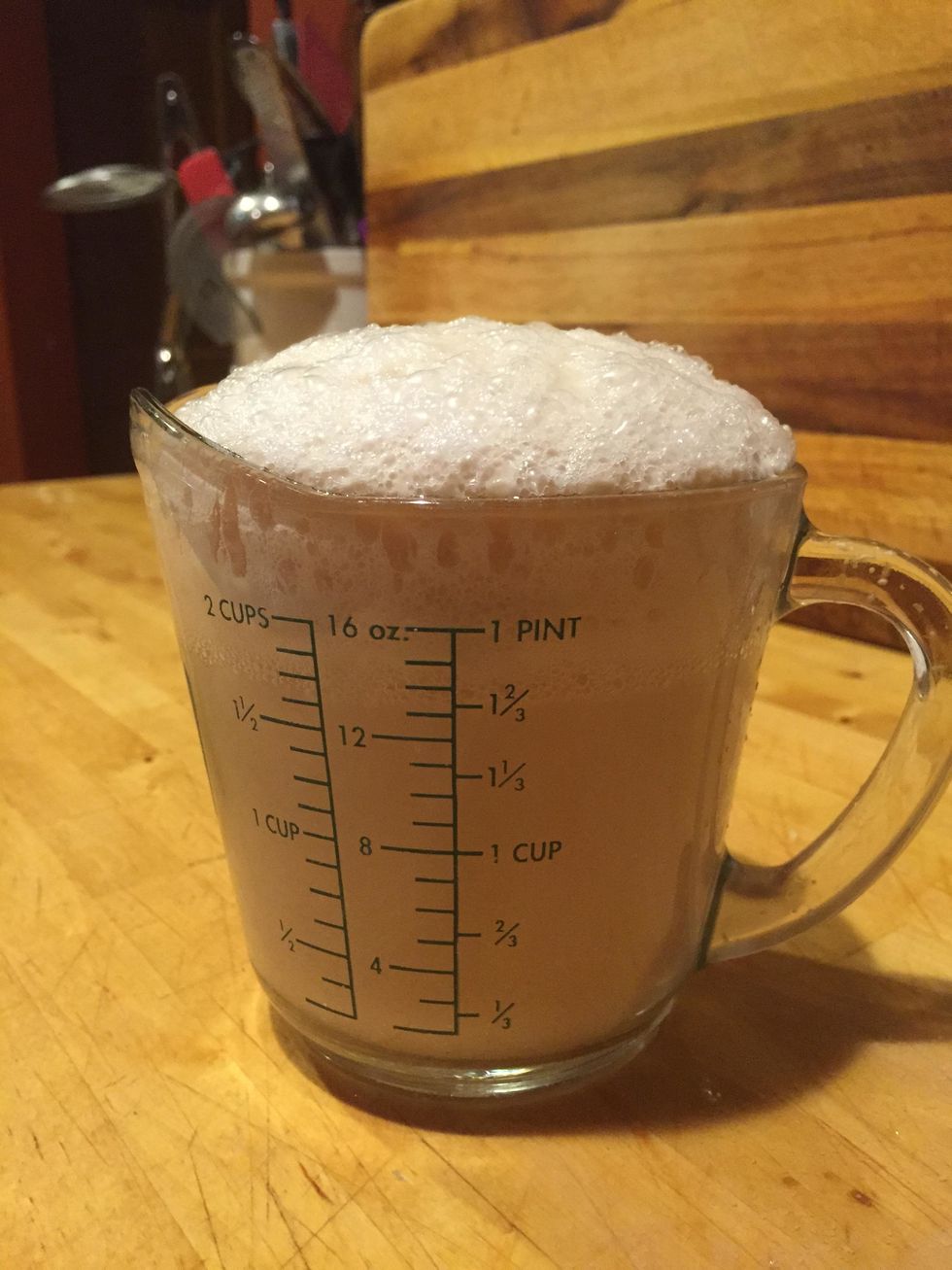 Add 2 cups lukewarm water + yeast + sugar in a measuring cup. Use whisk to mix & let sit for 8-10 minutes to activate.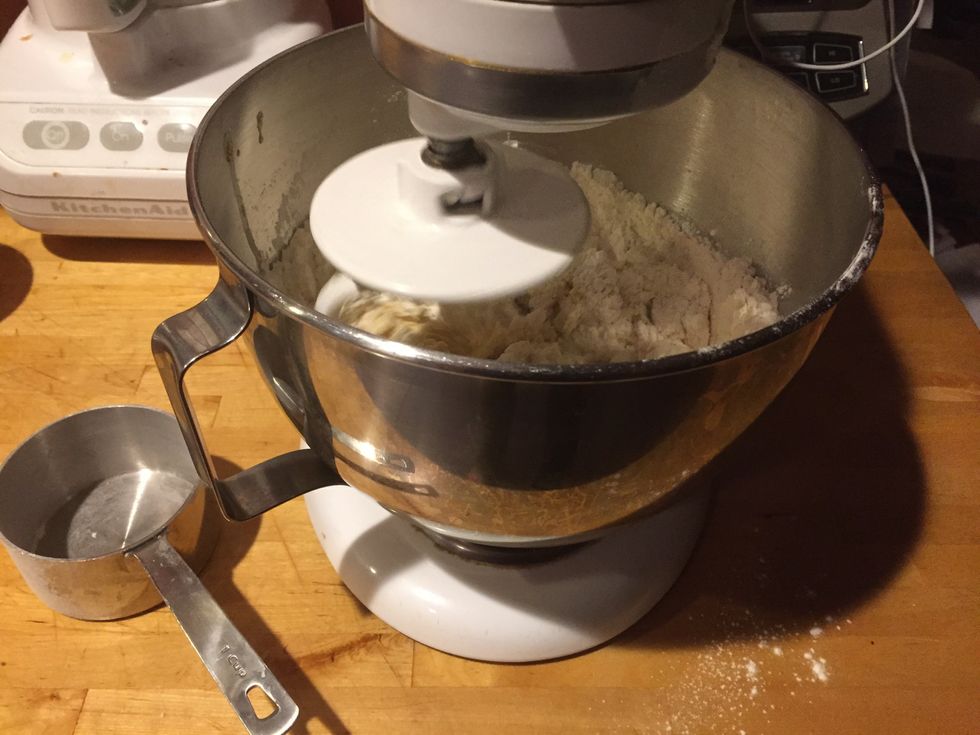 Once frothy, add to mixing bowl and slowly add semolina and flour (roughly 3 cups + more as needed) until dough comes together.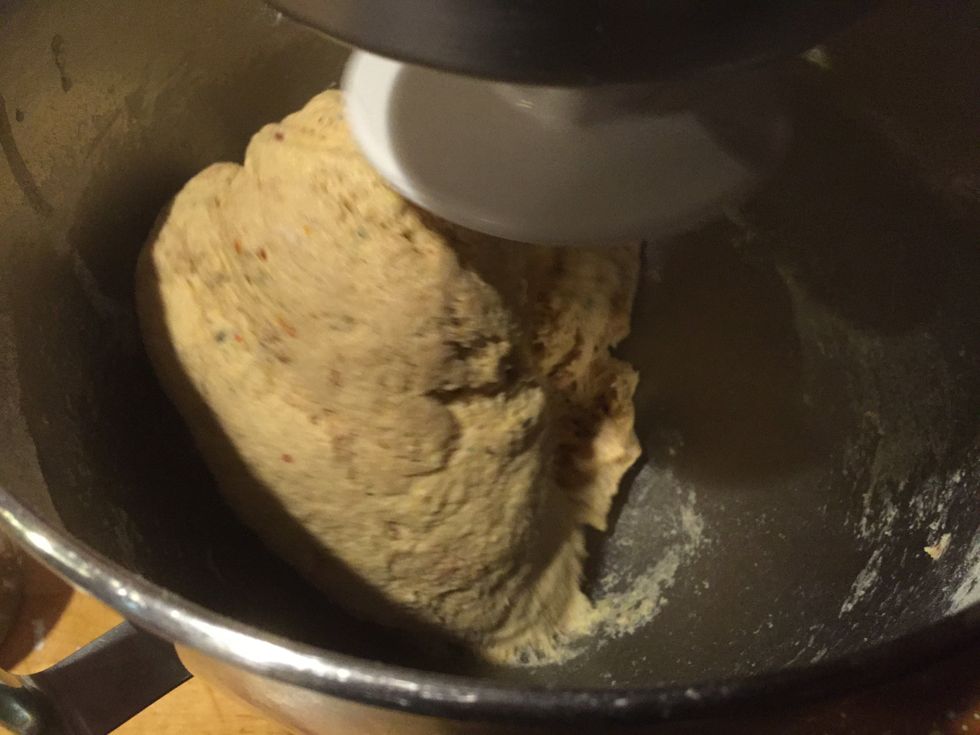 Knead by hand or stand mixer for 15 minutes.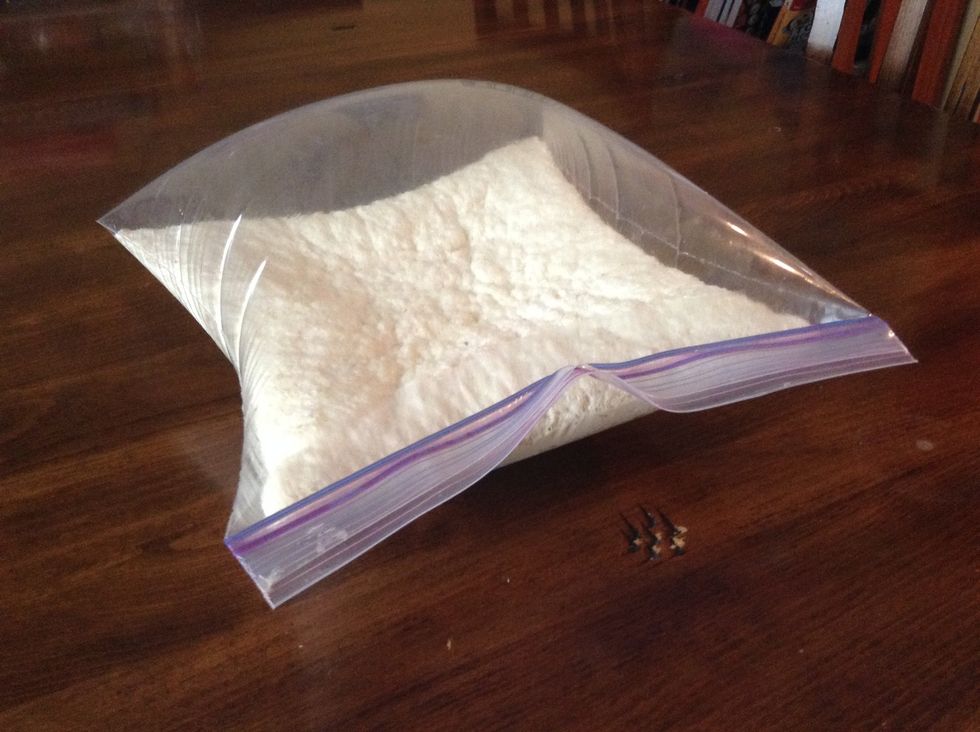 Fill gallon ziplock bag w/ a splash of oil and rub around sides. Add kneaded dough and flatten out in bag. Allow to rise at room temperature throughout the day, or let rise in refrigerator overnight.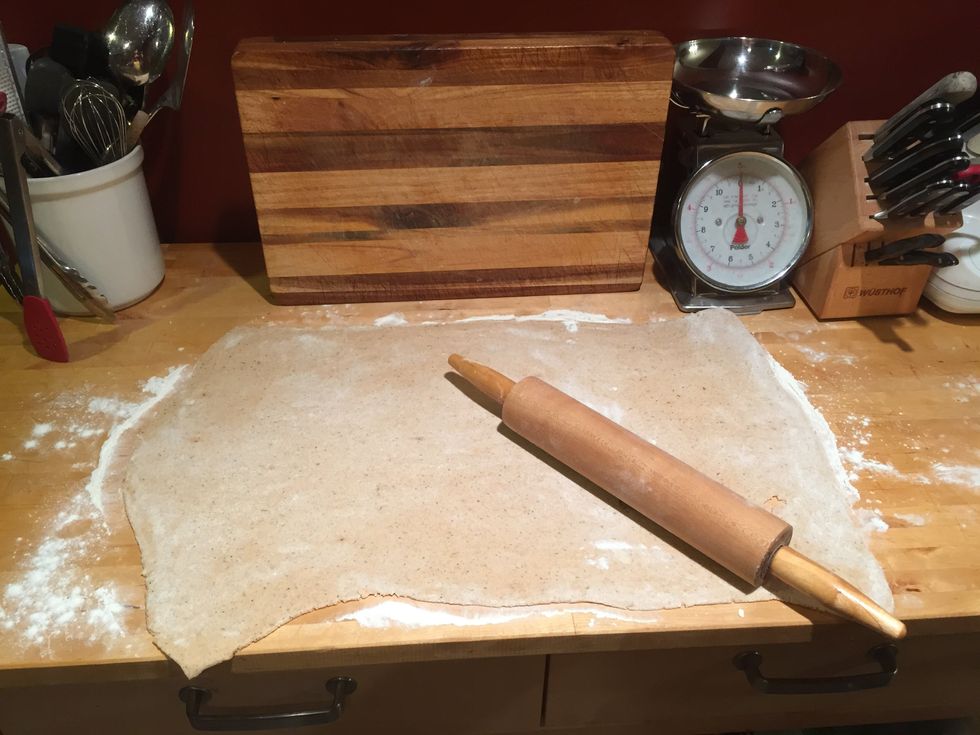 Cut sides of ziplock bag to retain rectangle shape. Spread flour on surface and flip dough rectangle to coat dough. Once well floured on both sides, roll out; keep rectangle shape. Roughly 1/8 to 1/4"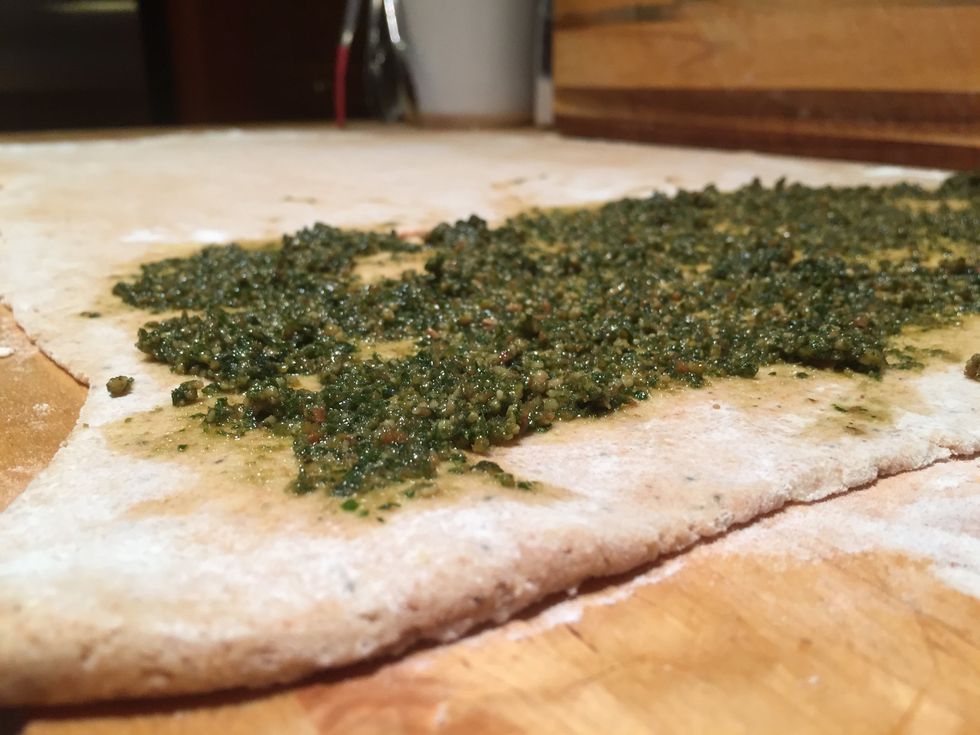 Add pesto (homemade or store bought) to one side of the dough rectangle. Spread over 2 inches from the edge of the dough.
Layout 1) meat, 2) overlap cheese, & repeat until end of dough.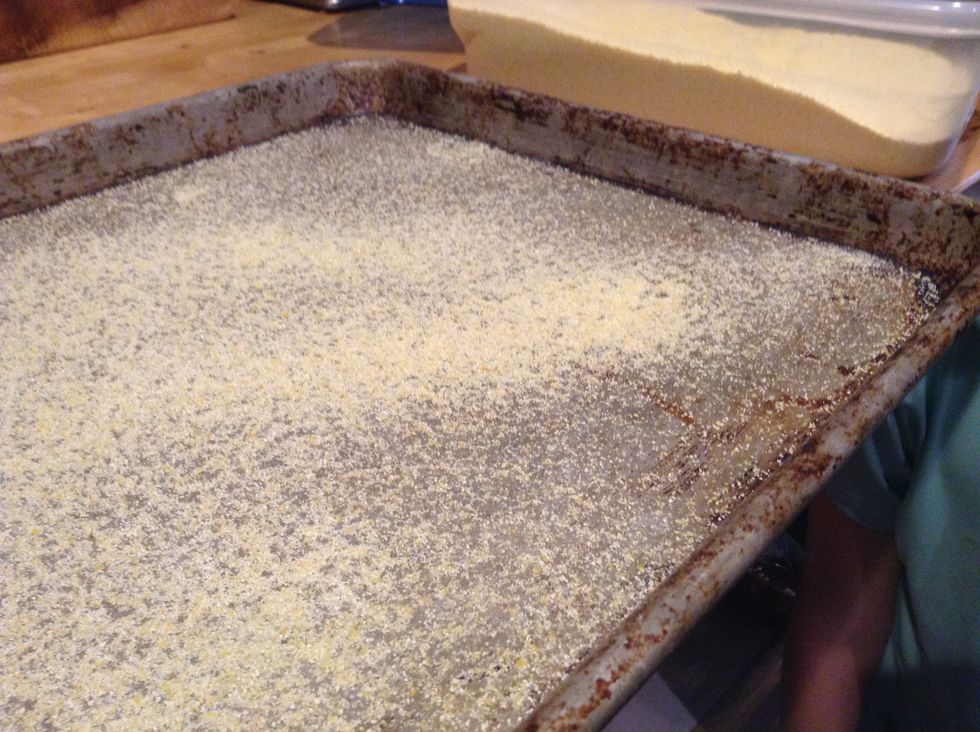 Generously spread the semolina or corn meal over a baking sheet.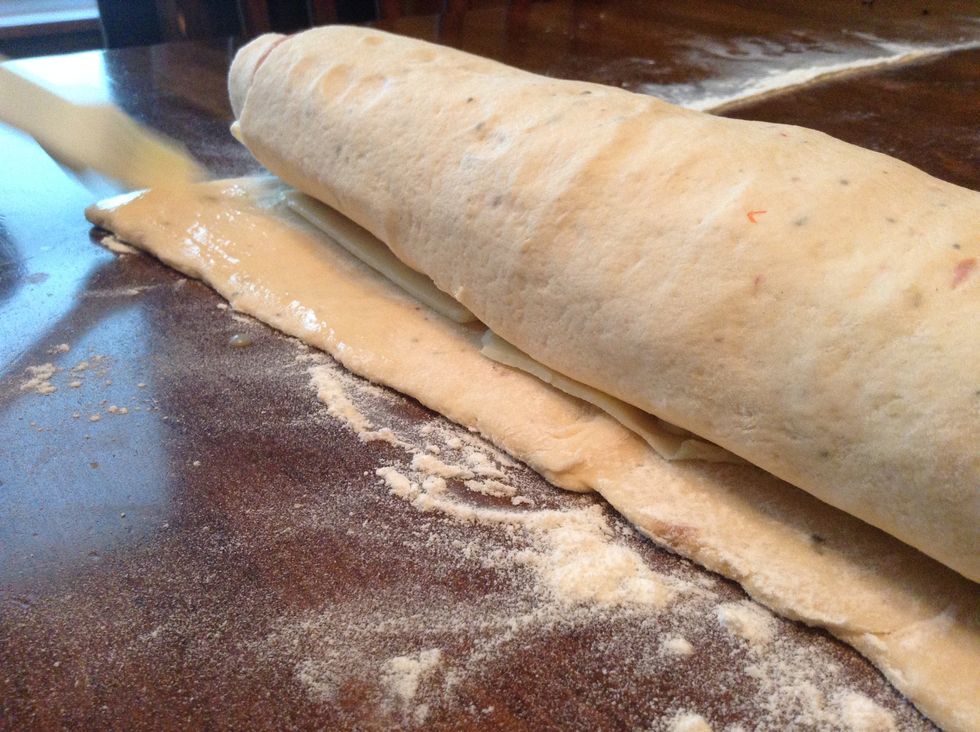 Loosely roll rectangle dough, starting at pesto side to end.
Secure edges and sides with egg wash (1/4 cup water + egg, mixed).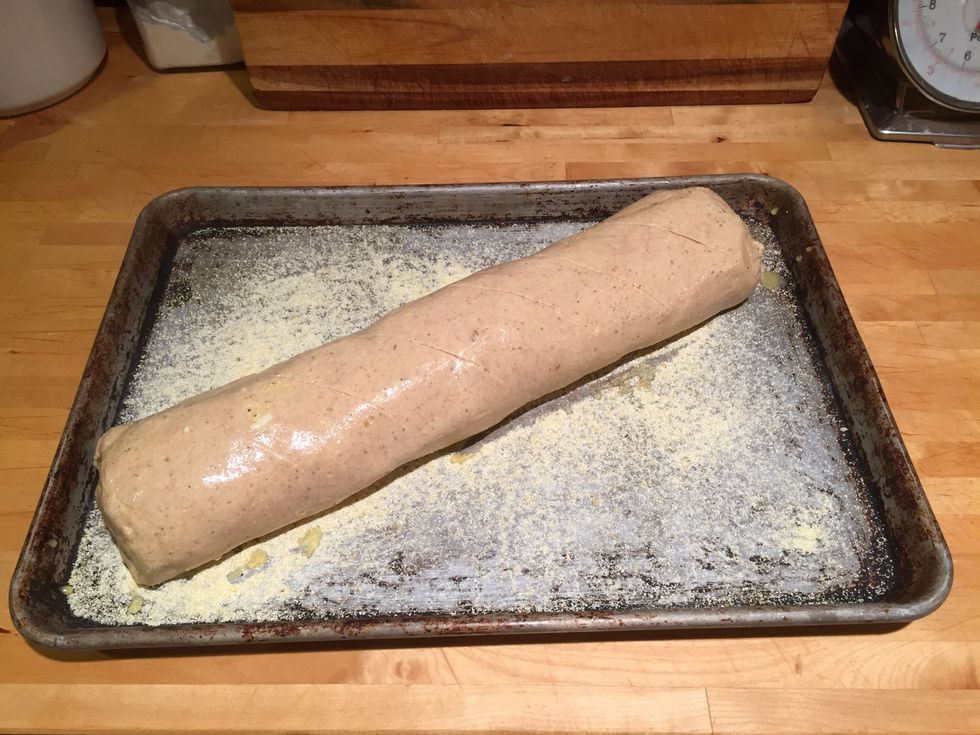 Lightly slice diagonal slits along the top every inch. Baste top of stromboli with egg wash.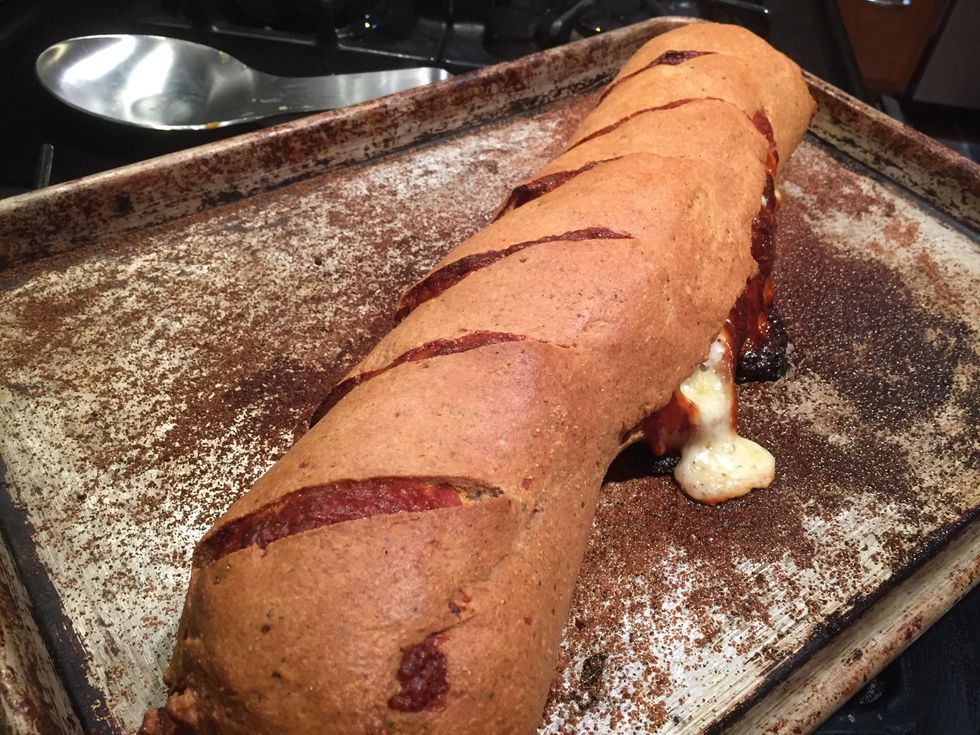 Bake at 500 degrees for 40 minutes. *Yes, I know it's a high temperature for a good chunk of time, but if the dough was at room temperature when created, it will cook thoroughly.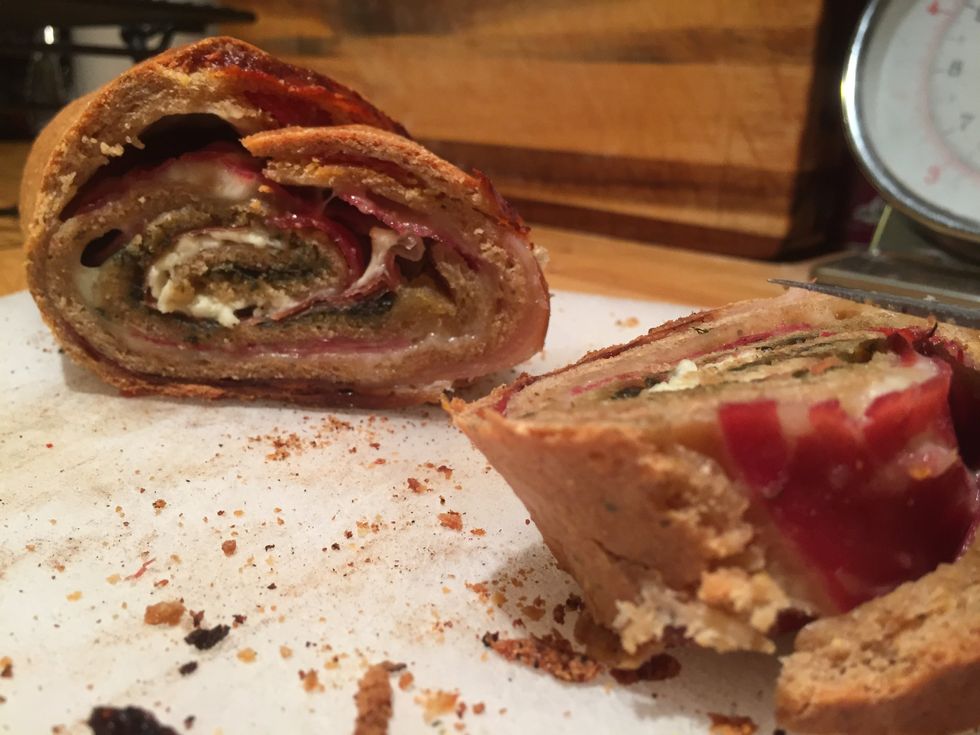 Let rest on wire rack for 10+ minutes. Slice diagonally and serve with marinara sauce.
2.0c lukewarm water
1.0Tbsp active dry yeast
1.0Tbsp sugar
3.0c flour
1/2c semolina
1.0Tbsp pizza seasoning blend
1/4lb prosciutto
1/4lb hot soppressata
1/4lb mortadella
1/4lb capicola
1/4lb copa
1/4lb salami
1/4lb mozzarella
1/4lb provolone
1/4lb asiago
1.0 egg