Step 1. Put on your harness. Make sure your leg straps and your waist strap are tight.
Step 2. Next check to see if your blue handle on your harness is facing up (like a rainbow).
Step 3. Then hook the clip from the rope onto the blue part of your harness. Make sure it's locked into place.
Step 4. Then find a path that you want to climb on.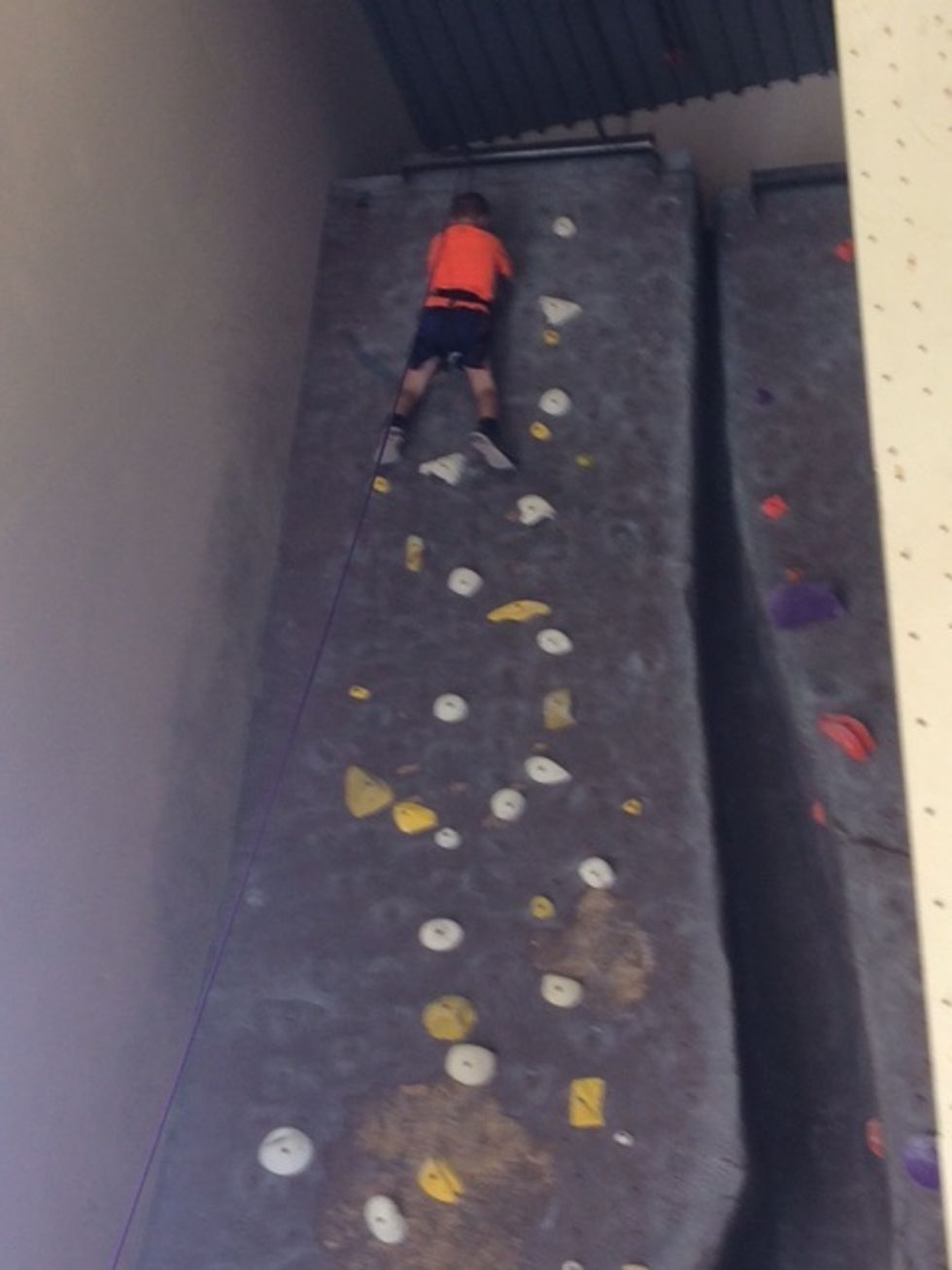 Step 5. Finally have fun climbing!
1.0 harness
1.0 rope
1.0 climbing wall
1.0 person
1.0 auto belay device