How to make roasted cherry tomato bruschetta
Make Roasted Cherry Tomato Bruschetta
81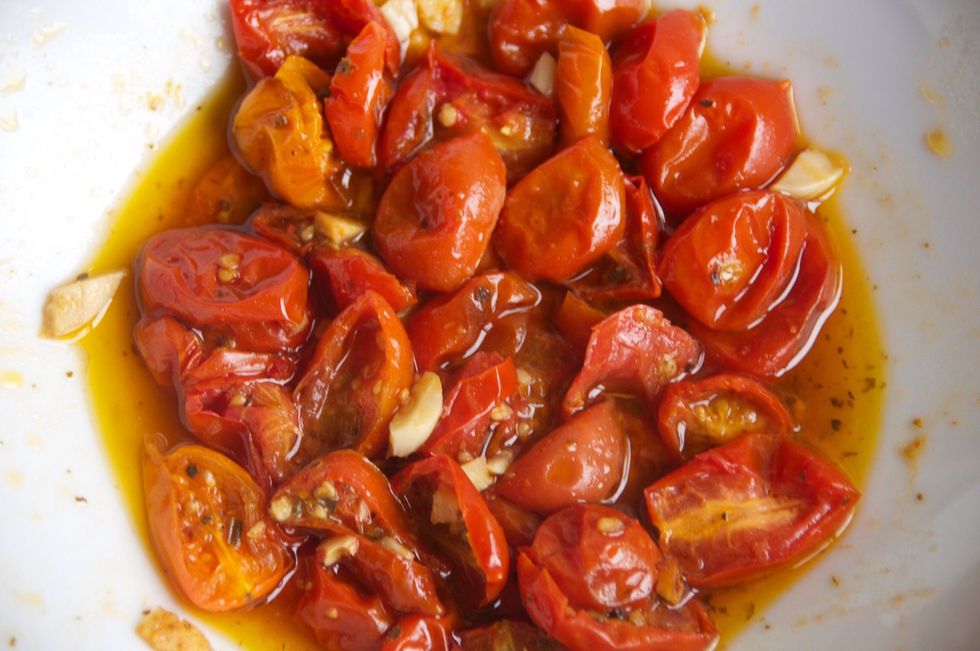 Search for our guide "How to Make Roasted Cherry Tomatoes With Italiano Pronto". You need to make it - words cannot describe how friggin good they are. No joke...we've made them like 10 more times.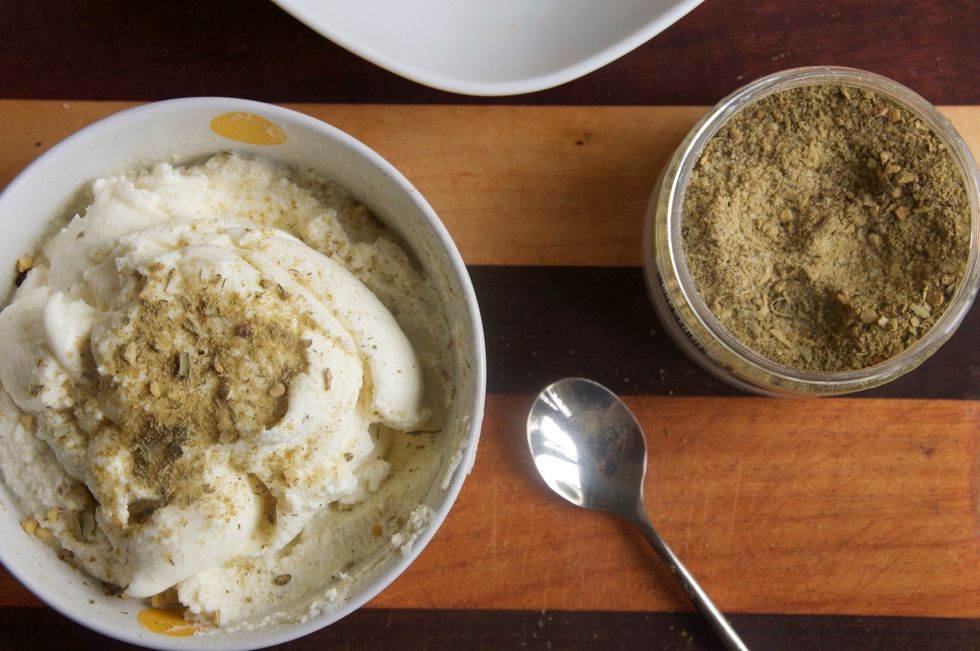 Take your fresh ricotta cheese and mix in 1.5 tsp. of French Made Easy, one of our 9 amazing, gluten free seasoning blends. Our French is good on literally ANYTHING you cook.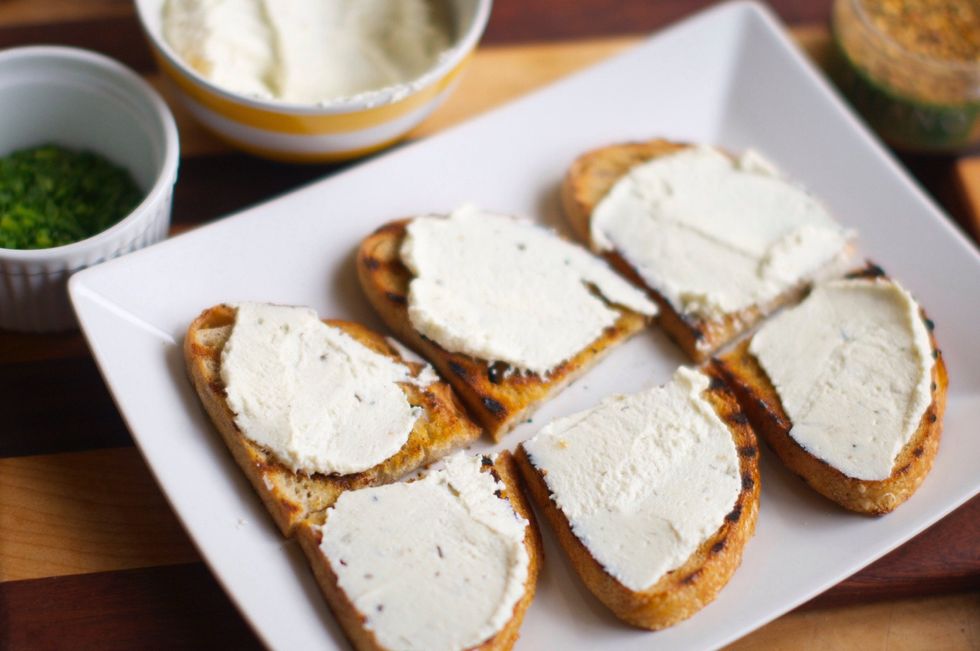 Take your bread and drizzle it with a little olive oil then sprinkle on a pinch of French seasoning. Grill the bread (or toast under your broiler). Let it cool then spread ricotta on it, cut in half.
Top each piece with the roasted tomatoes, then garnish with the chives and get ready to eat one of the best bites of food you have ever had in your life. Seriously, we mean it, in your life!
You can buy any of our seasoning blends directly on our website: www.worldseasonings.com. If you use the code 'WORLD' you will save 35% on your order. We make 9 different seasoning blends.
Don't forget to checkout out Brit+Co! http://www.brit.co/category/food/
1.0 Recipe of Roasted Cherry Tomatoes (see our guide)
1/2tsp French Made Easy Seasoning Blend
1.0c Fresh ricotta cheese
1/4c Chives, diced small
6.0 Slices rustic bread, seasoned and grilled
World Seasonings
World Seasonings offers 9 amazing gluten free, kosher and all-natural seasoning blends that will make breakfast, lunch and dinner extraordinary.
San Diego, CA - everywhere