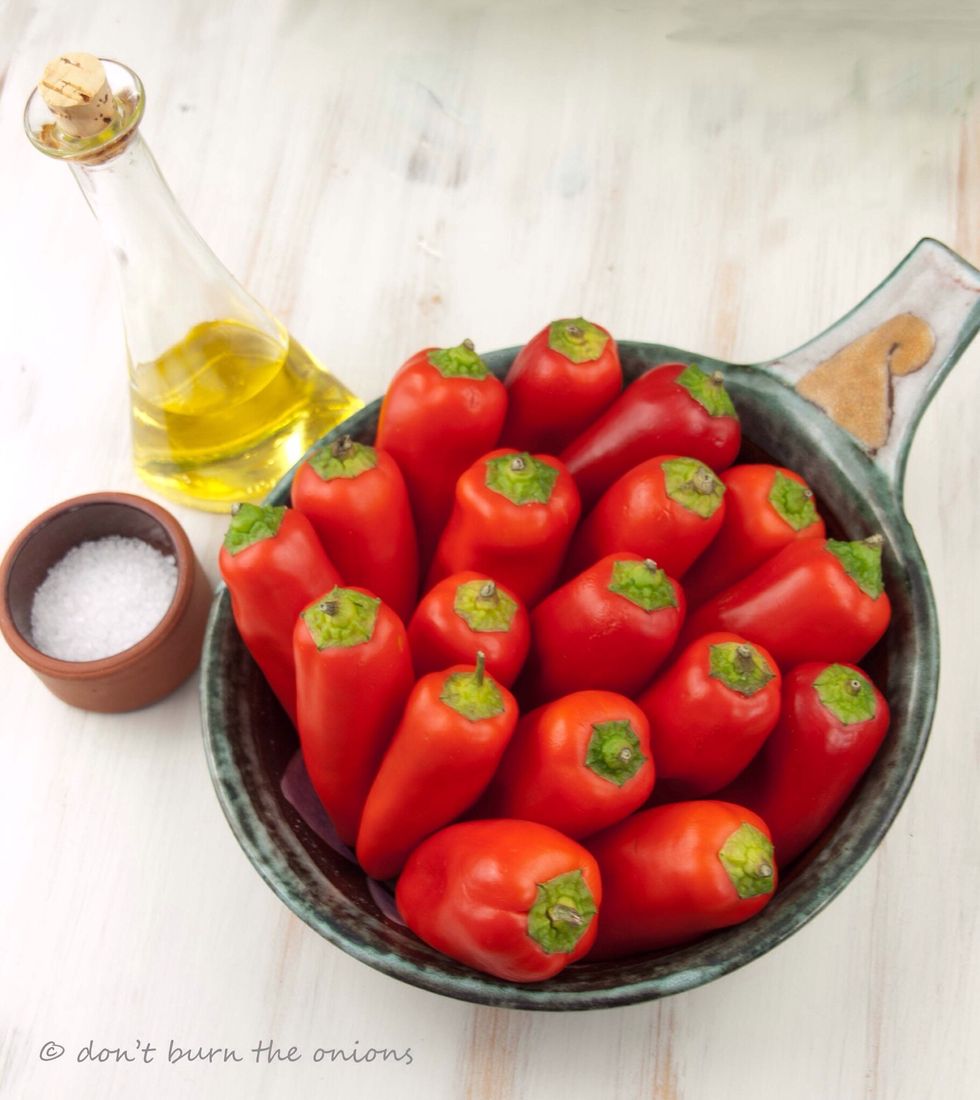 Gather these ingredients for a super quick way to cook these mini peppers with giant flavour.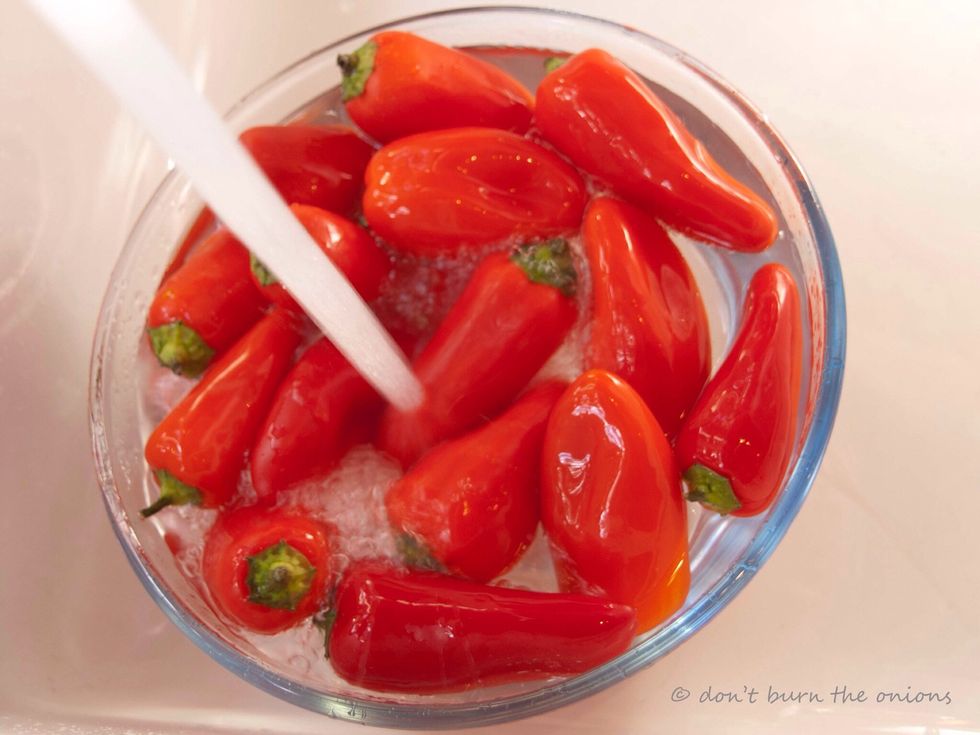 First quickly rinse under tap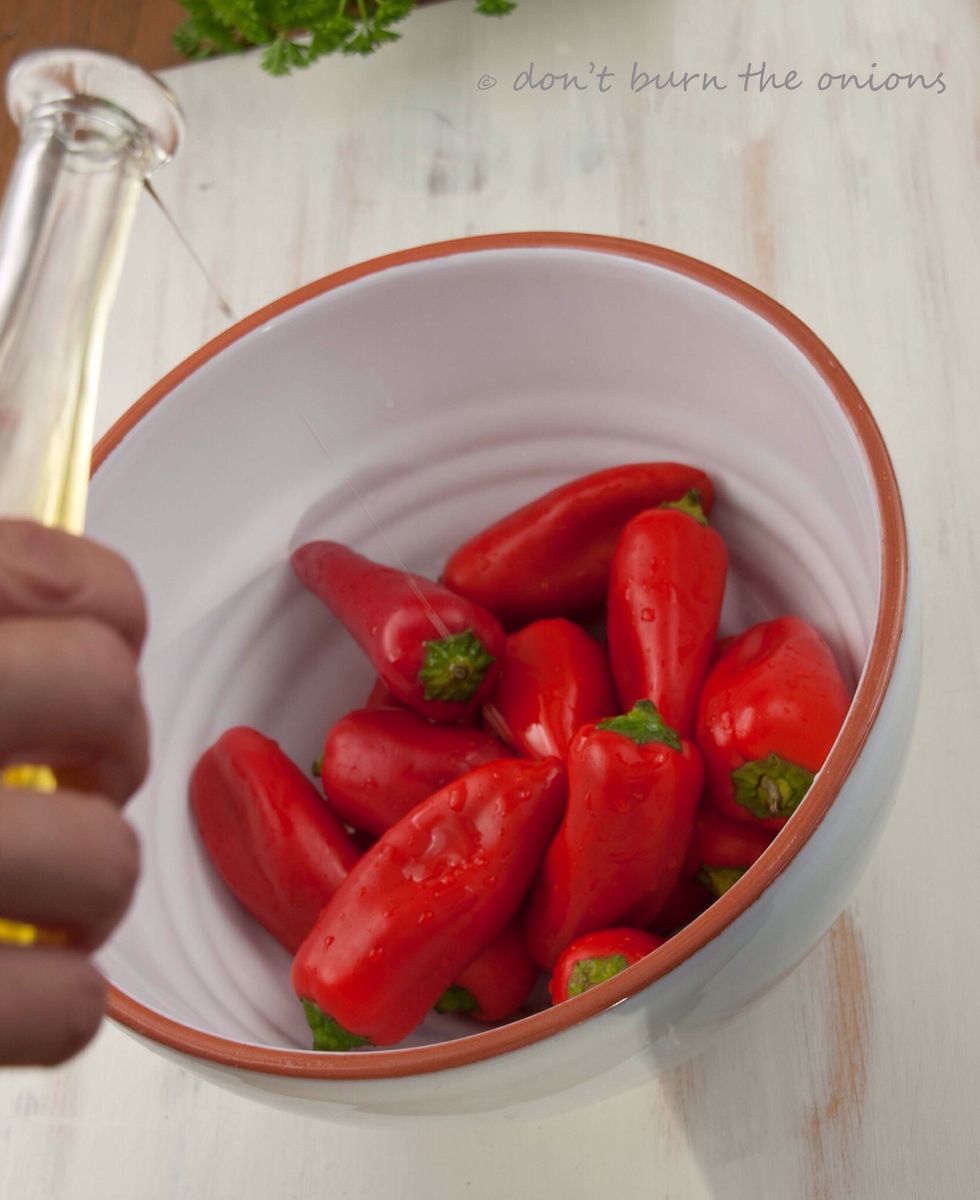 Drizzle with olive oil.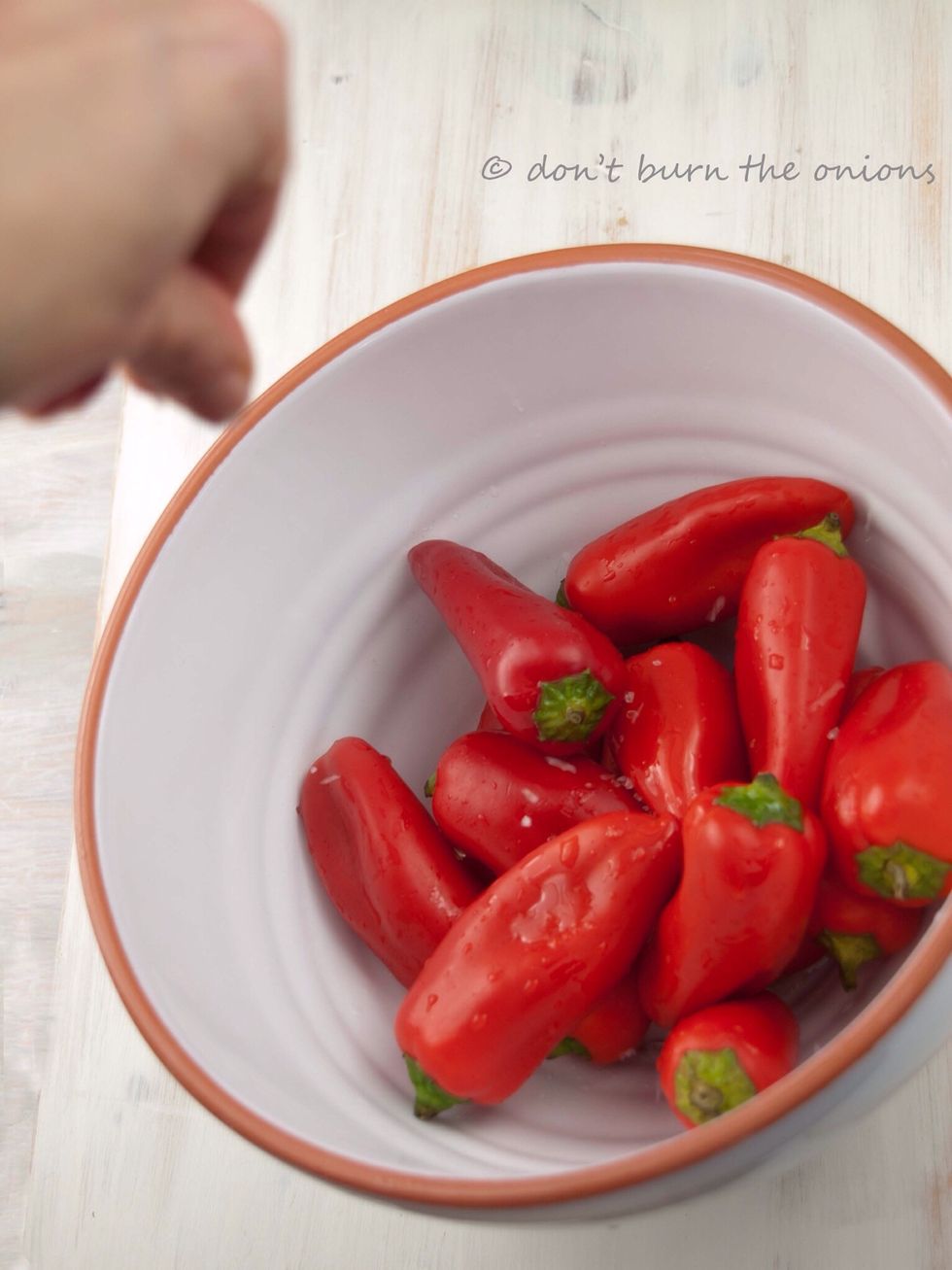 Add a dollop of sea salt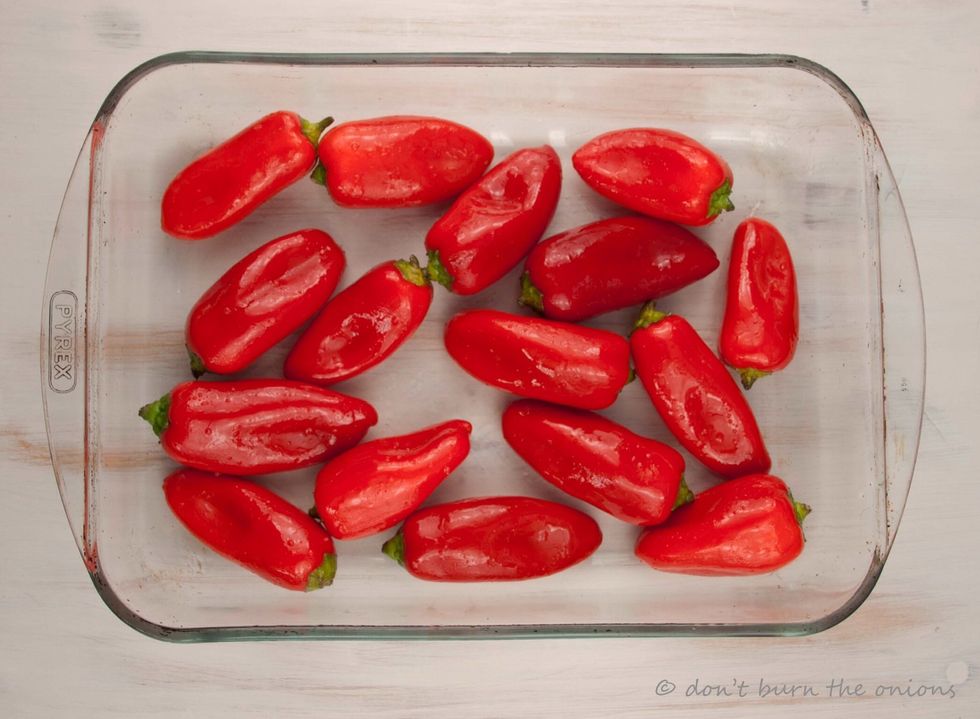 Toss all ingredients together and place in an ovenproof dish.
Roast in moderate oven for around 15 minutes or until flesh softened and they develop a lovely chargrilled skin. Can be served hot or cold-either way they're yummy! Enjoy!
Fresh piquillo or other mini peppers
Olive oil
Sea salt