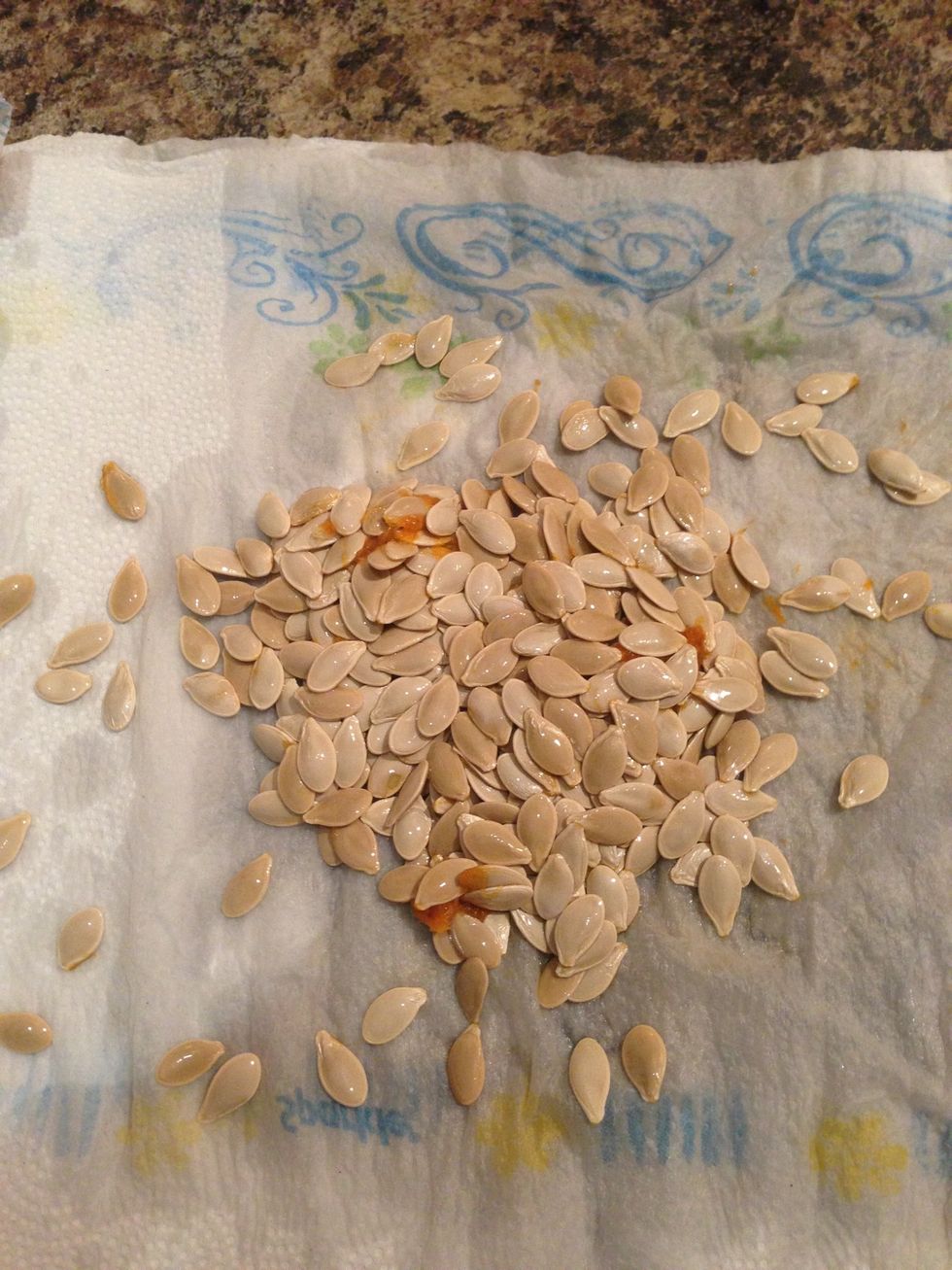 Rinse and dry seeds. Try to remove as much pumpkin flesh as possible.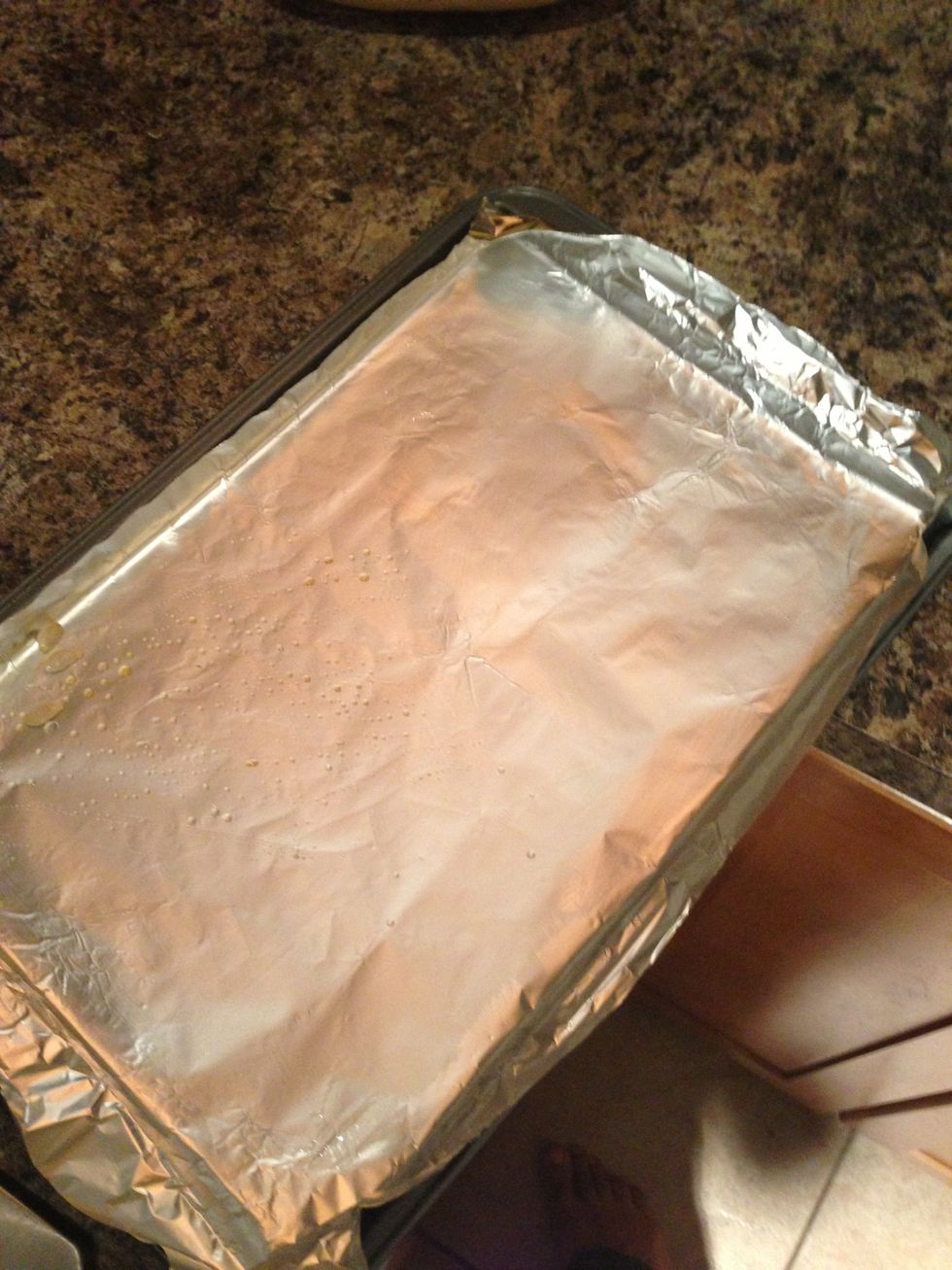 Line a baking sheet with foil. Lightly oil the the foil to prevent the seeds from sticking.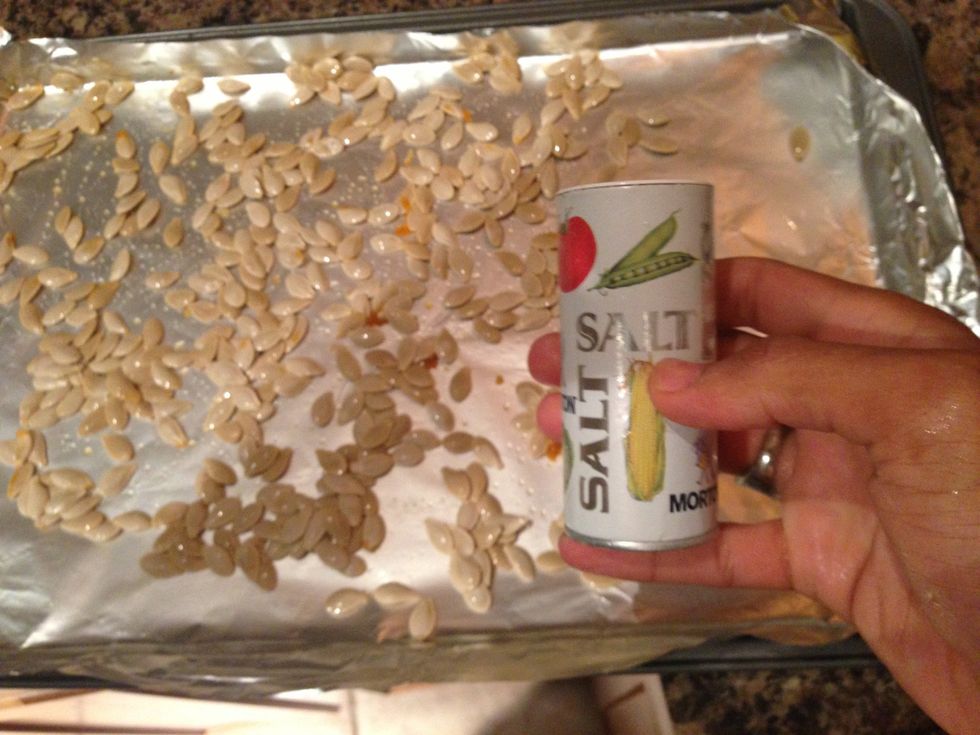 Spread the seeds on the foil. Sprinkle with salt...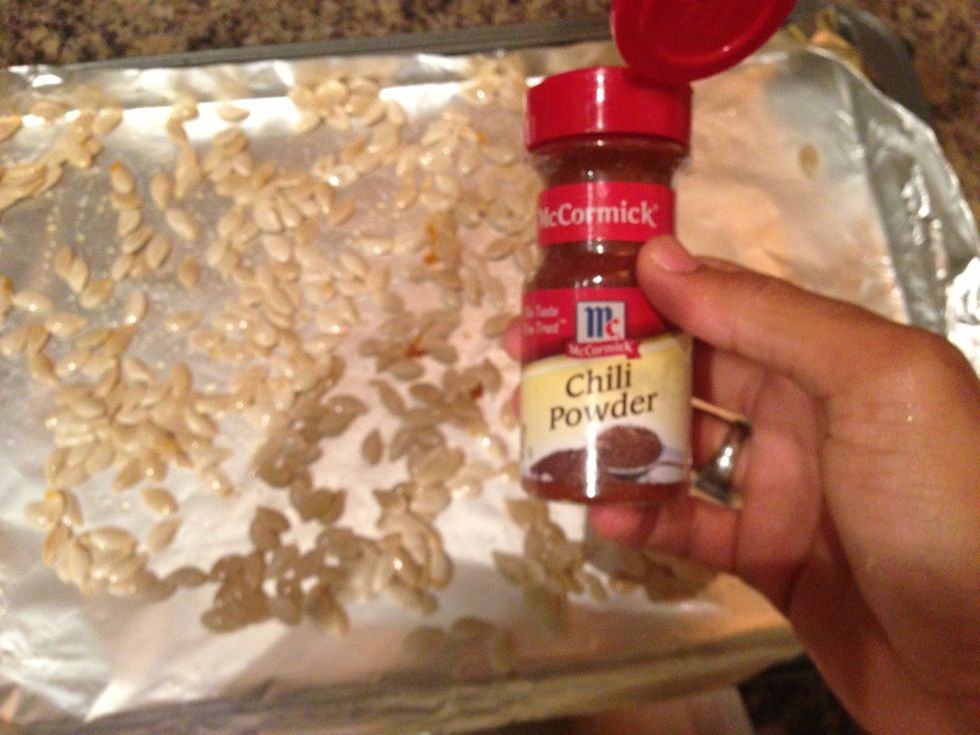 ...and chili powder for some kick.
Heat the oven to 325 degrees.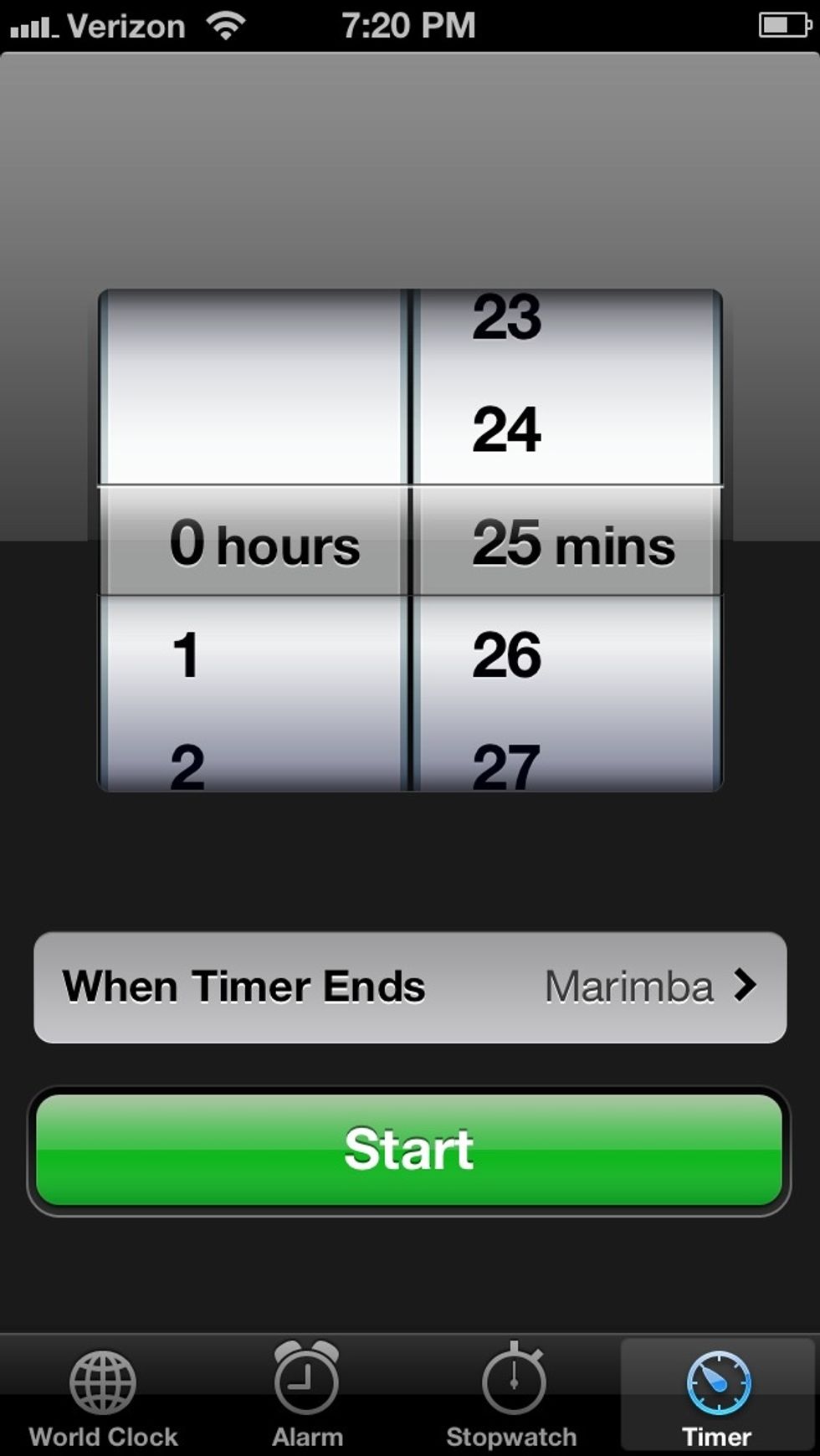 Place the pumpkin seeds in the oven and set the timer for about 25 minutes. You'll still want to check after about 10 minutes to stir your seeds and make sure they don't burn.
Remove, cool, and eat!
Extra virgin olive oil
Pumpkin seeds
Foil
Salt to taste
Chili powder to taste
Paper towel