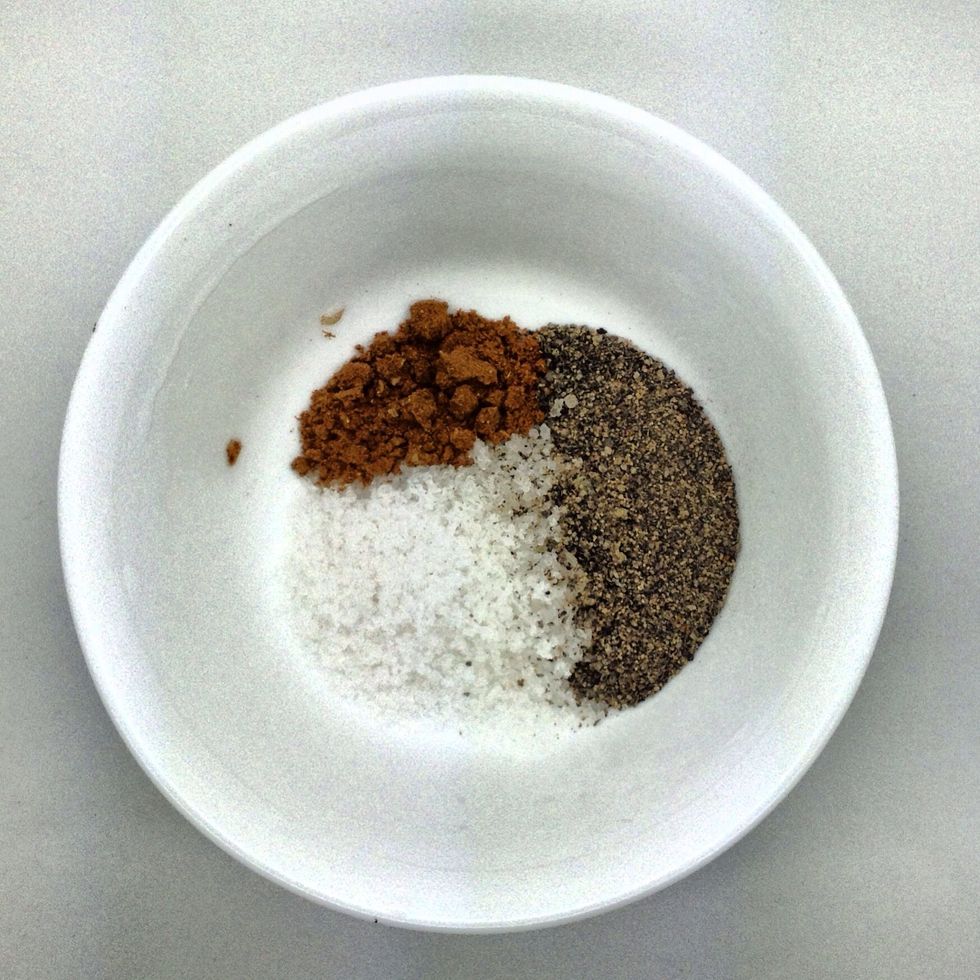 Prepare the rub.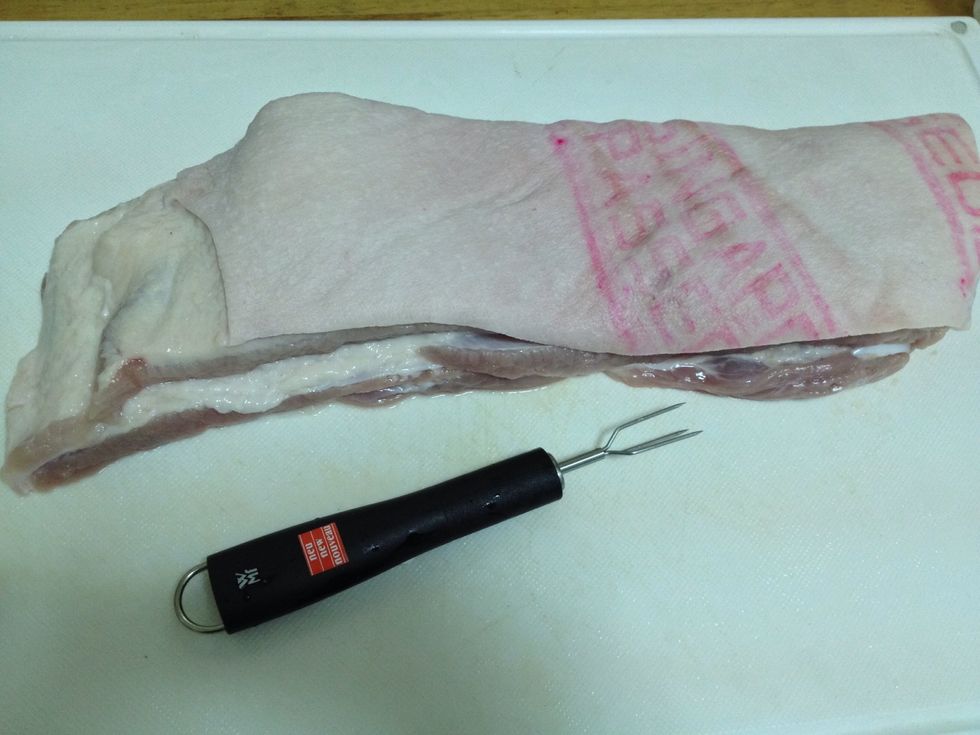 Poke little holes on the skin of the pork.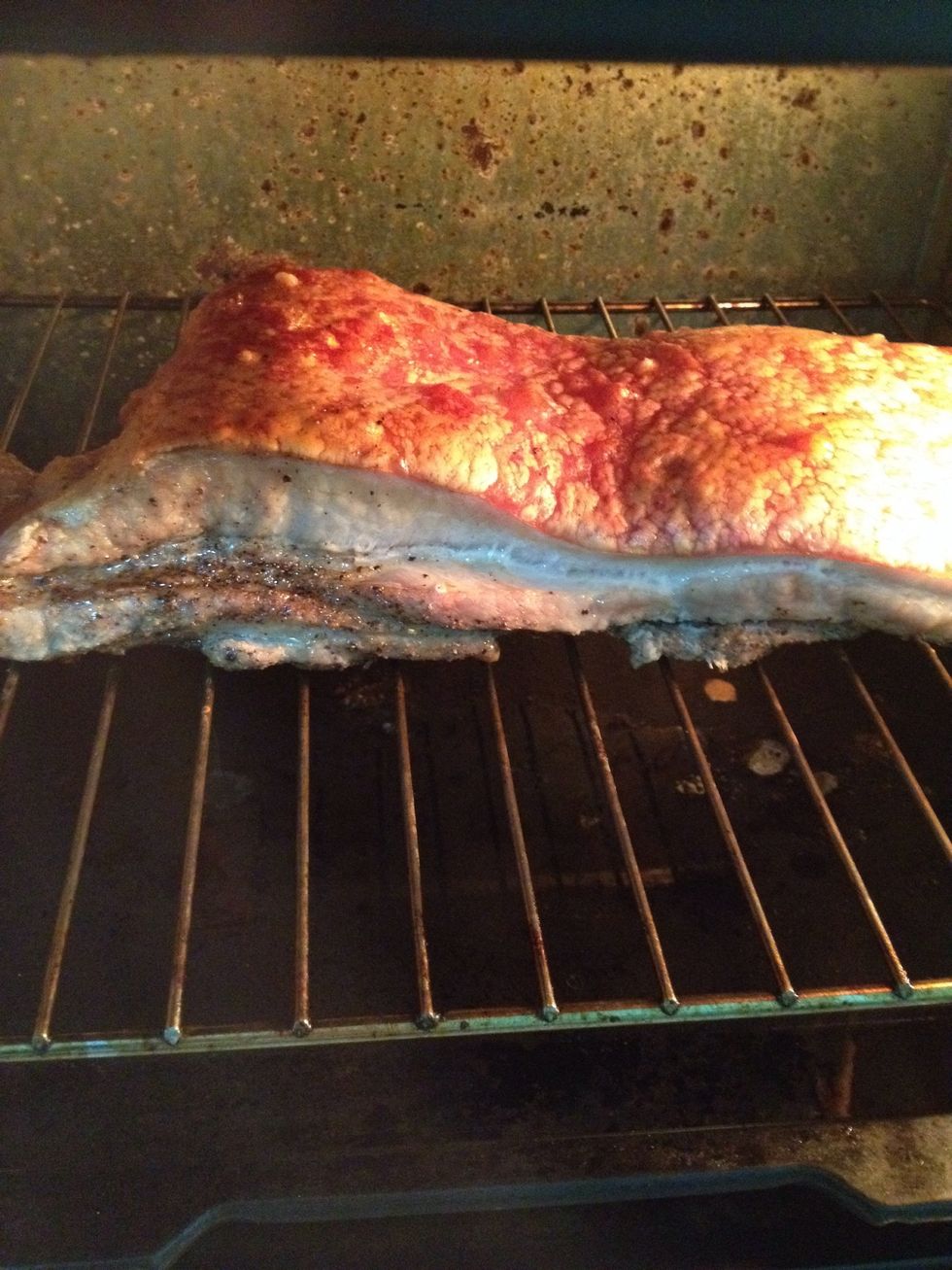 Roast pork for 50 minutes at 200 degrees Celcius.
Once cooked, apply white vinegar on the skin. Return to oven under grill at maximum heat.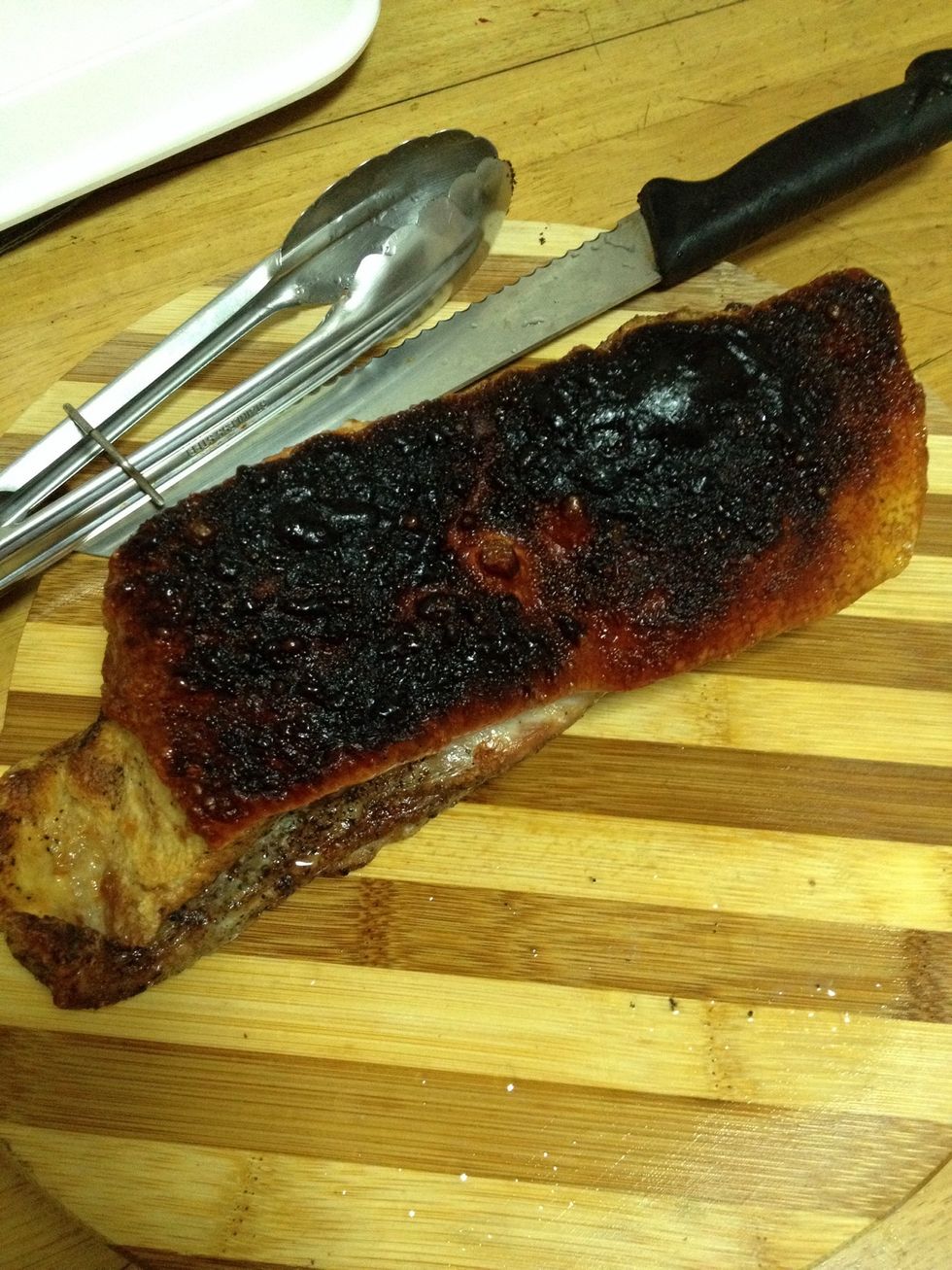 Rest for 10 minutes.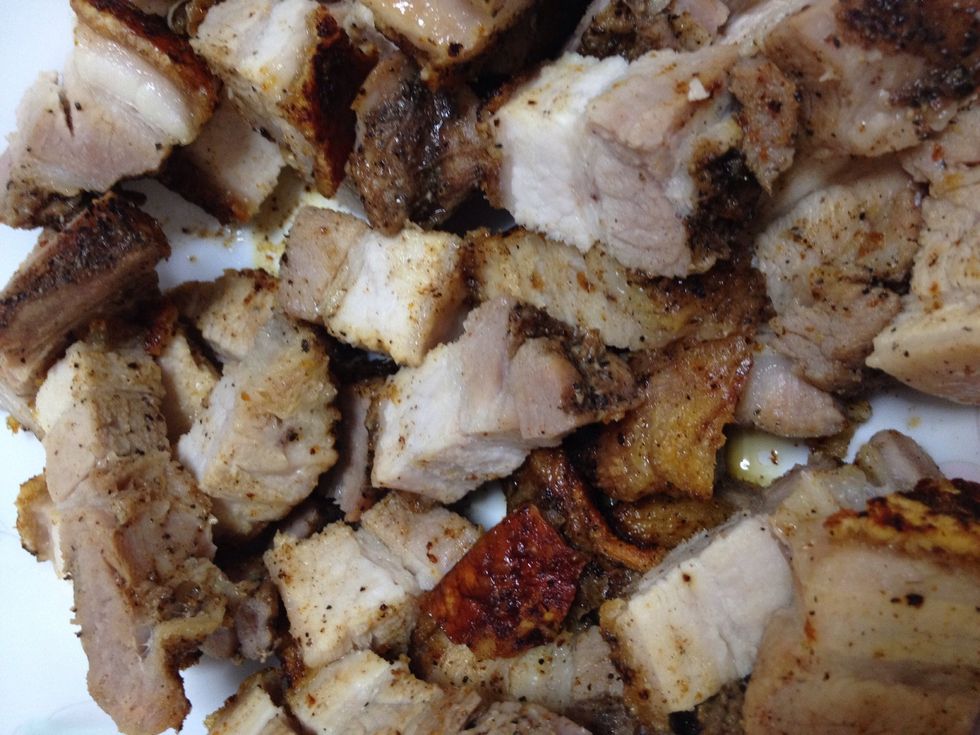 Enjoy!
1.0kg Pork Belly
1.0Tbsp Rock Salt
0.0Tbsp Ground Black Pepper
0.0tsp Five Spice
0.0c WhiteVinegar
Skin Pricker
Gee ?
i am gEE! i'm always be gEE. i love being gEE. just the way i am...\n\nim typically quiet but thats only until you get to know me better and then i open up alot!