Find a decent fish market with a guy behind the counter who's been in the business for a long time and knows what's up, and friendly enough to talk to 'cuz you're gonna use him as your resource.
Ask the guy to shuck one so you can try it. They oughta be nice and fat, not wimpy. Once you find some you like, get a few dozen and plan on cooking 'em today or tomorrow at the latest!
Try a bunch of different oysters from different places. You'll find one or two varieties you like best. Here in North Carolina, my favorites are Appalachicola oysters from the Gulf.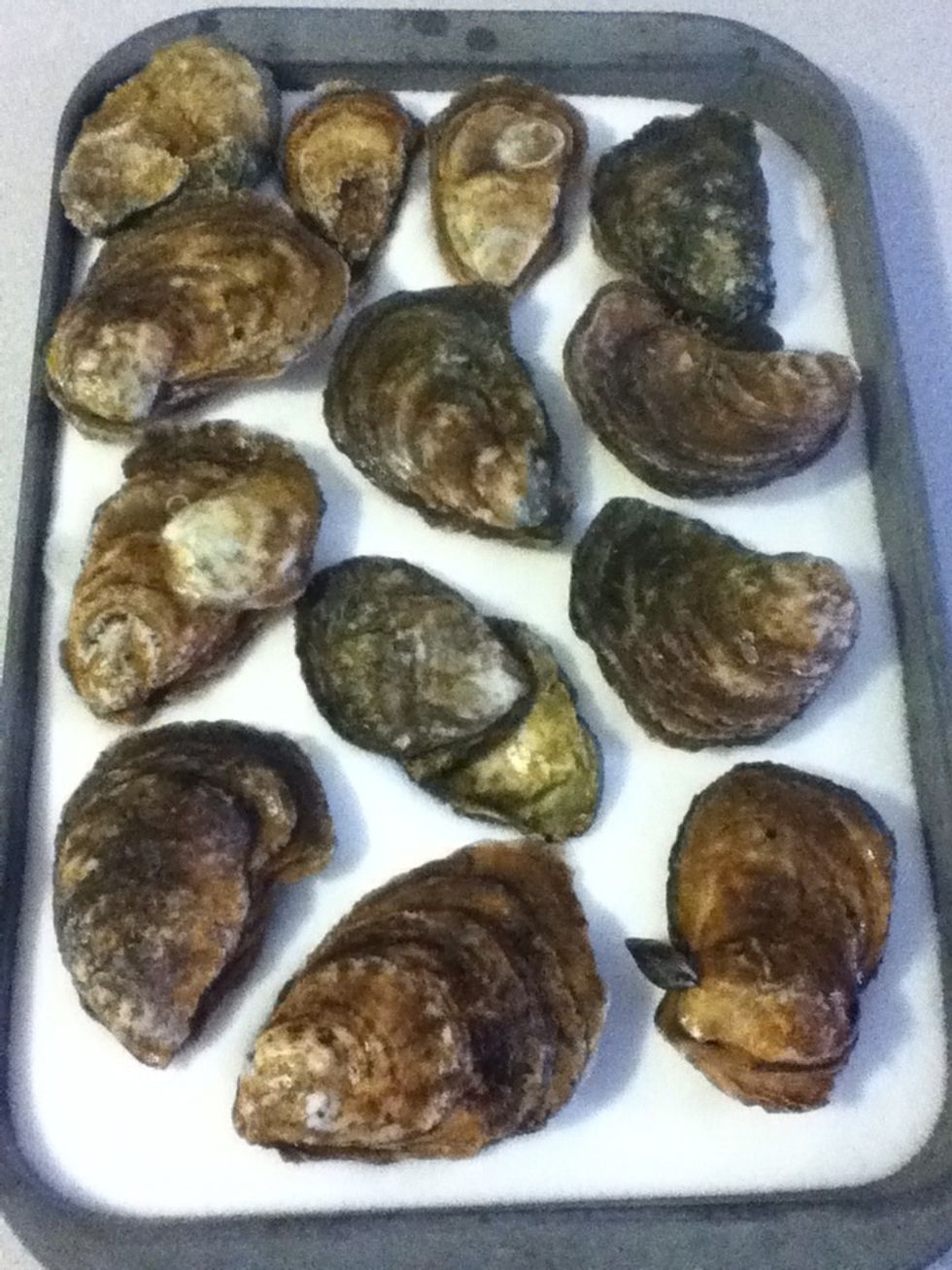 Make a bed of salt or sand in the bottom of the pan so you can snuggle the oysters in there, bowl side down (flat side up). Keep them flat so the oyster liquor (the juice) won't leak as they open.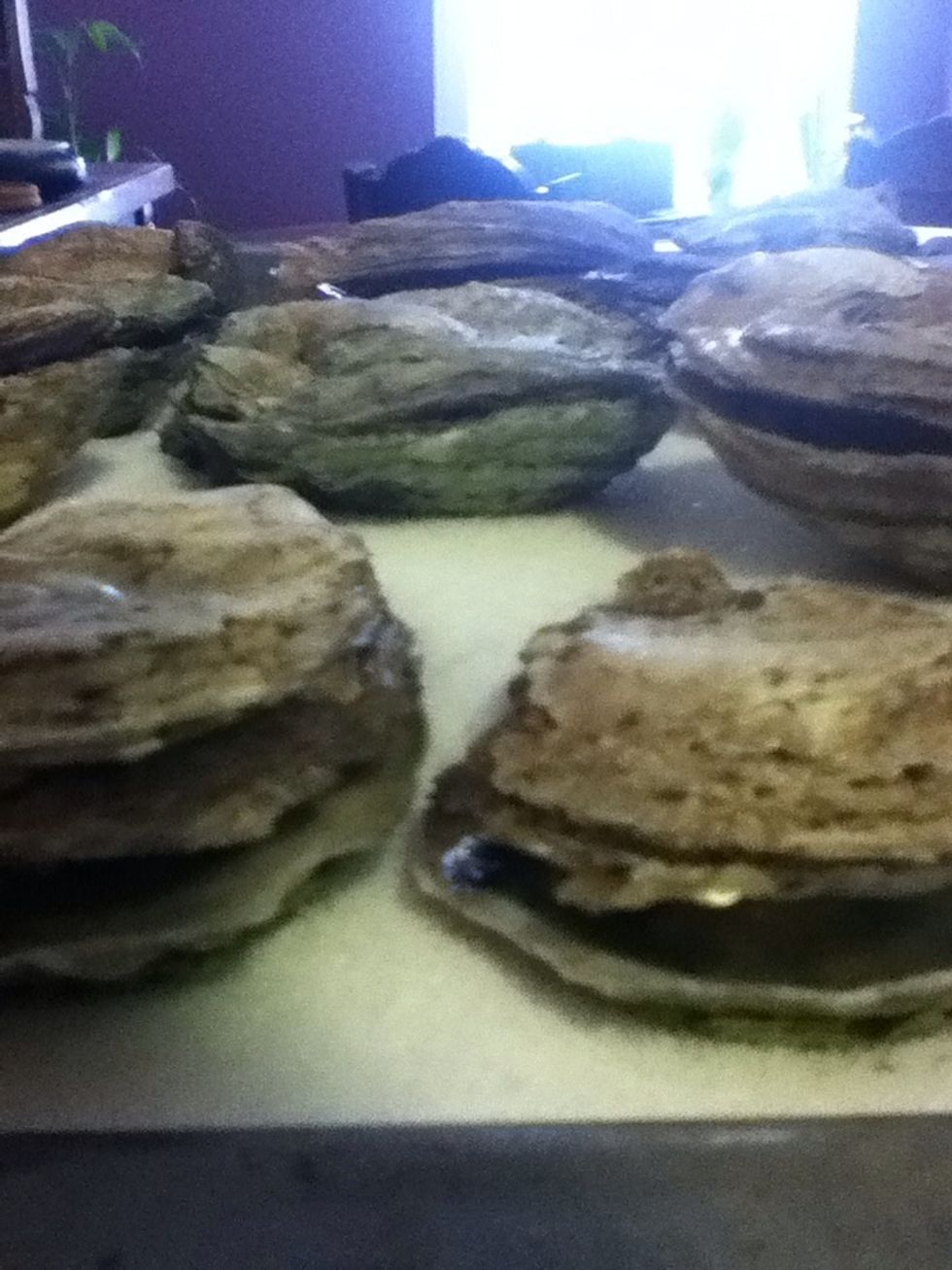 Bake at 350 for a few minutes. Once they start to open, they're done. See how these are open just a crack? That's perfect. You don't need 'em to gape, just wide enough to wedge a knife in there & pry.
Bring 'em to the table with some oyster fixins' like lemon wedges, horseradish, or remoulade, plus ice water and cold beer. Pry one open, cut the meat loose, and slurp it down with the liquor!
Good fat oysters
Salt or clean sand
Broiler pan, jelly roll pan, or similar
Your oven
Oyster fixins'
Ice water, cold beer, good book and pretty girl!
Wake Forest, North Carolina