How to roast loin of pork with fennel & onion fmd phase 2
Here is a delicious recipe for a hearty, satisfying low fat dinner for Phase 2 of the Fast Metabolism Diet. The carrots in the photo are not a Phase 2 vegetable, but I added them for my husband.
76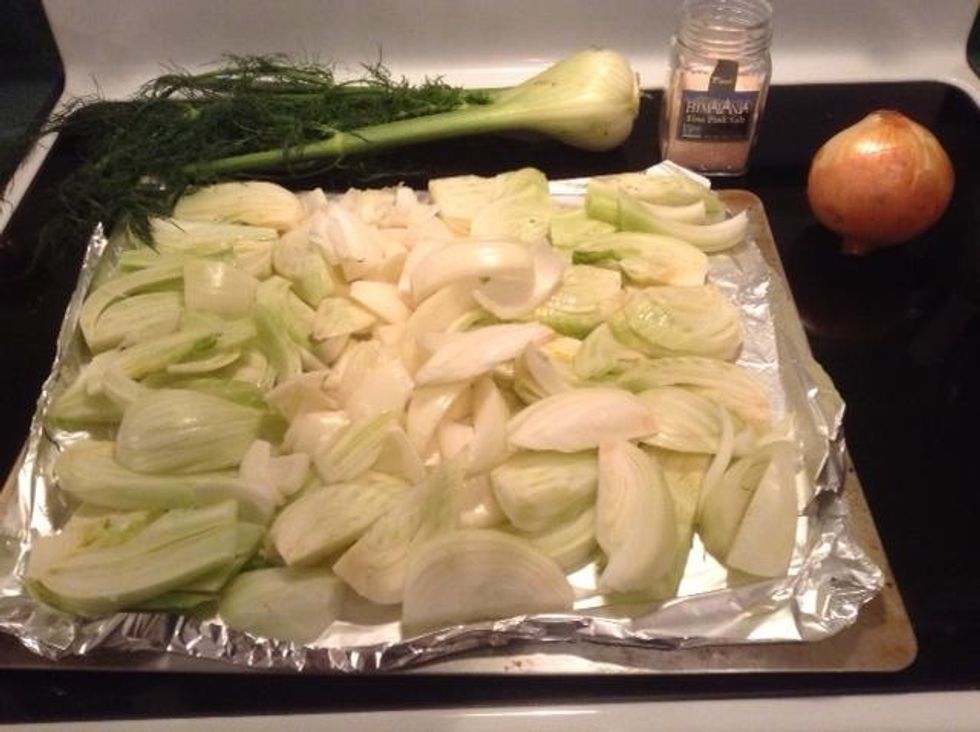 Preheat oven to 375 degrees. Wash fennel, peel off any dark spots, cut off the stems and cut the bulb in slices lengthwise. Peel onions and cut in slices lengthwise.
Line cookie sheet with foil & mist with olive oil. Spread sliced fennel and onion on the cookie sheet, sprinkle with 1/2 tsp. salt and roast for 20-30 minutes, until slightly soft.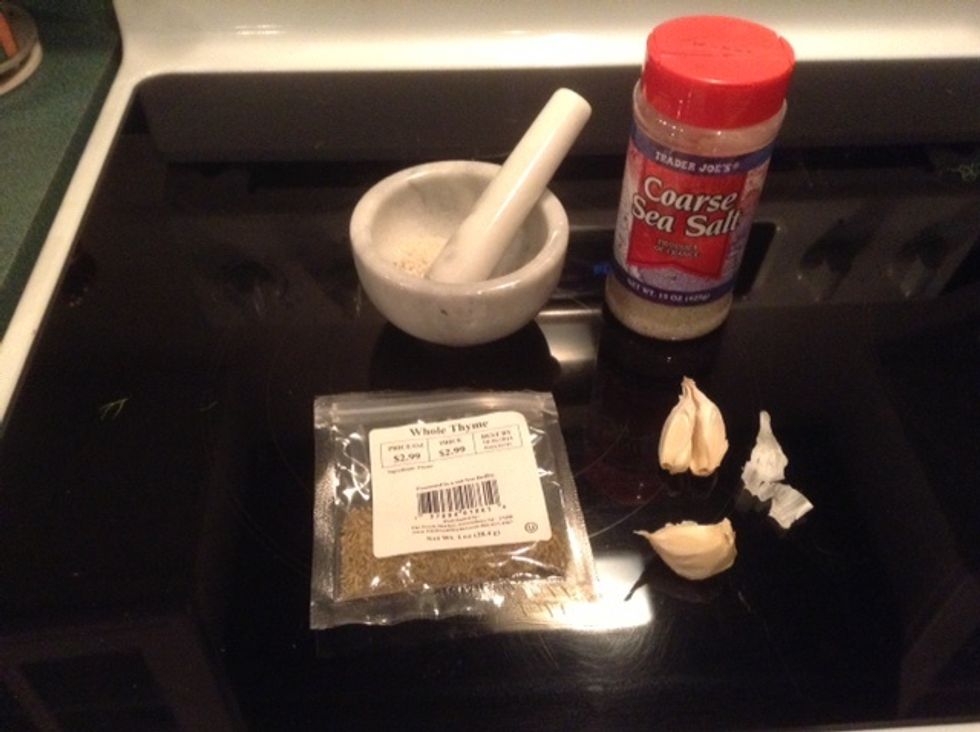 Mix together 1 T. salt, diced garlic, thyme & ground pepper in a mortar and pestle, blender or food processer. Or, if you don't have that equipment, mash together with the back of a spoon.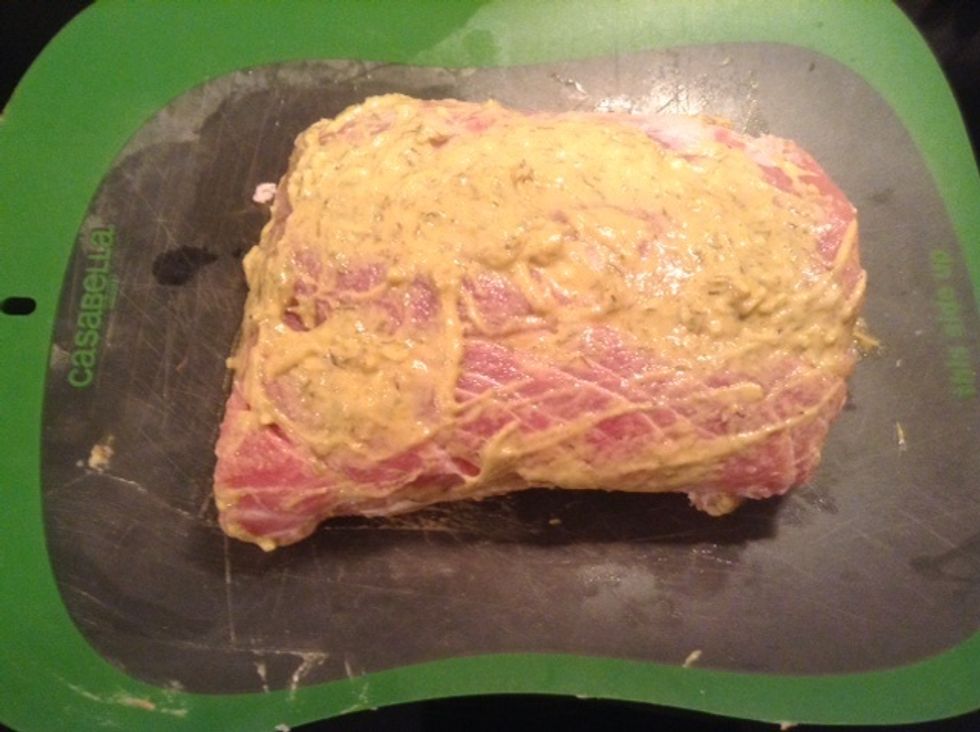 Mix the spices with 1/2 cup Dijon mustard and coat the pork loin on all sides with the mustard mixture.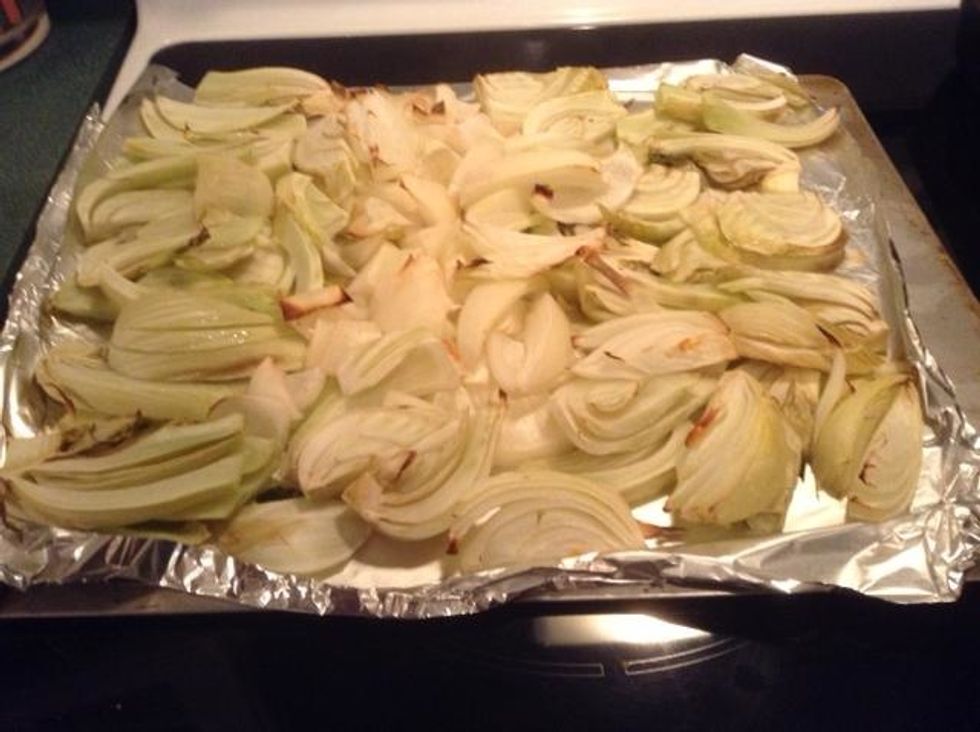 Take roasted fennel and onion from oven. Increase oven heat to 400 degrees.
Put 1 tsp. arrowroot powder in large roasting (oven) bag and coat bag with powder.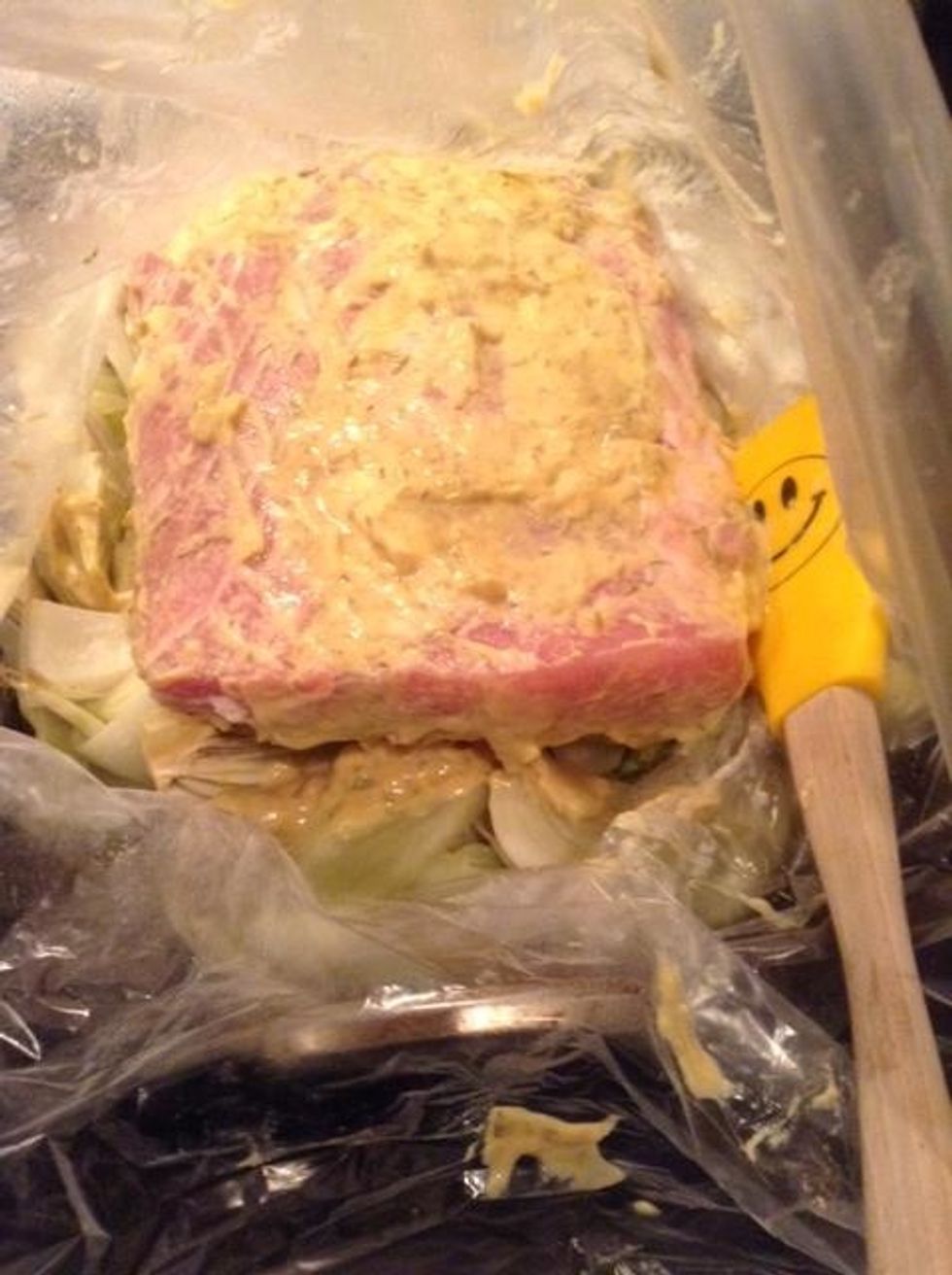 Slide roast fennel and onion into bag and slide pork in on top of vegetables. Add 1/4 cup chicken broth to bag, tie and cut two 1/2" vents in the top of bag.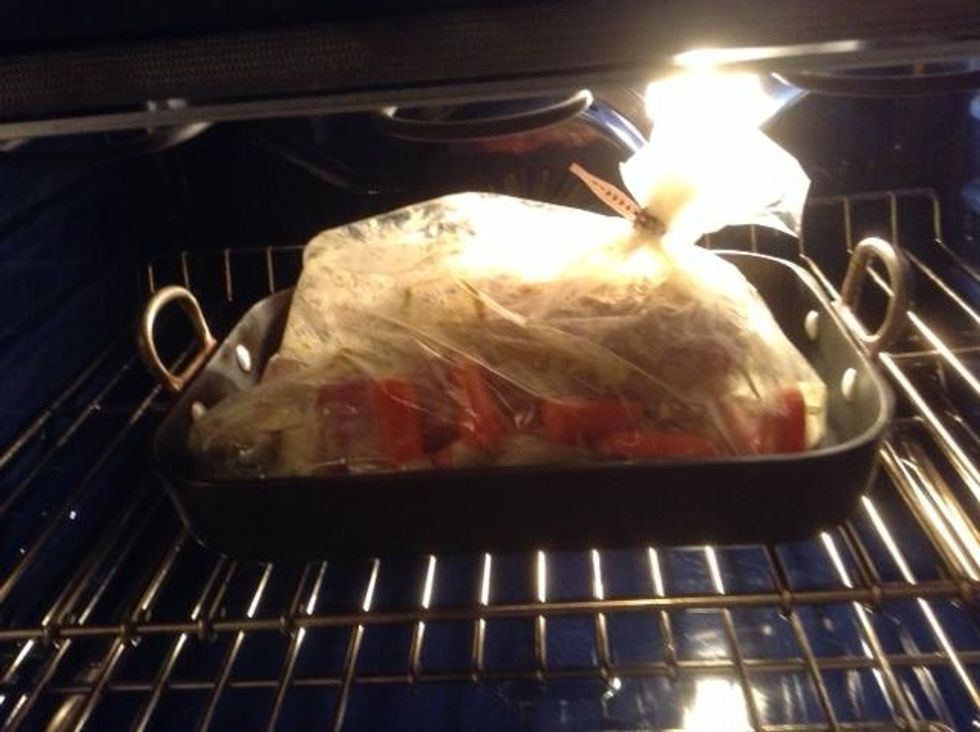 Adjust the oven shelves so the roast is in the middle of the oven and the top of the roasting bag is not hitting a heating element. Again, the carrots in the photo are not phase 2 food.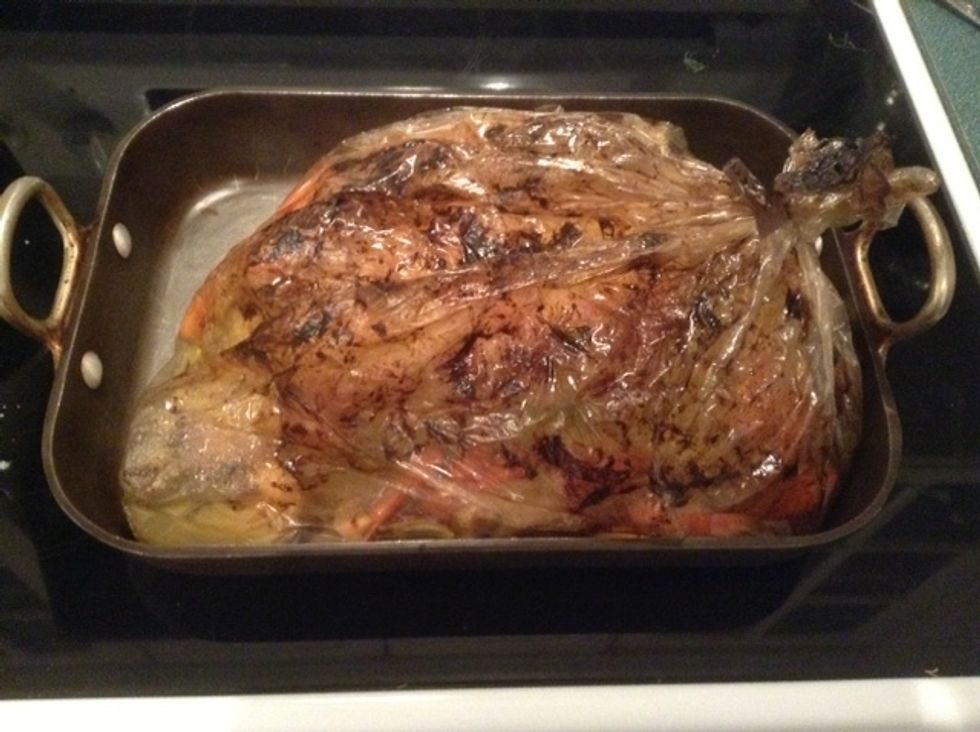 Roast until the center of the meat reaches 150 degrees. Remove from oven, slide roast out of oven bag onto cutting board or platter, rest for 10 minutes tented in foil and cut. Reserve all juices.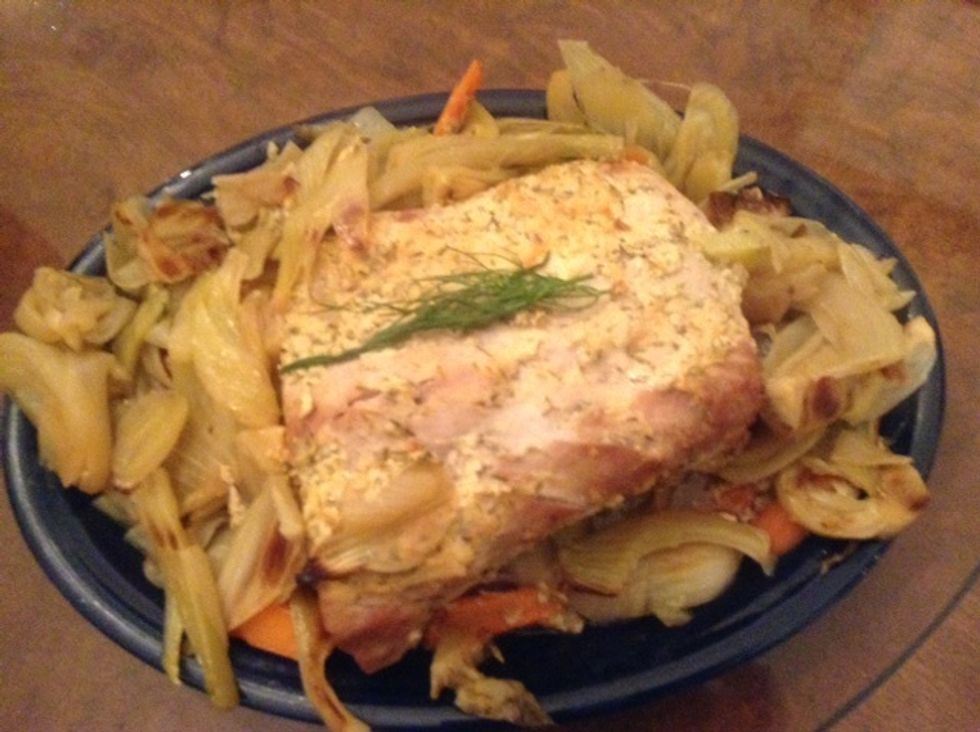 Serve with vegetables and juice.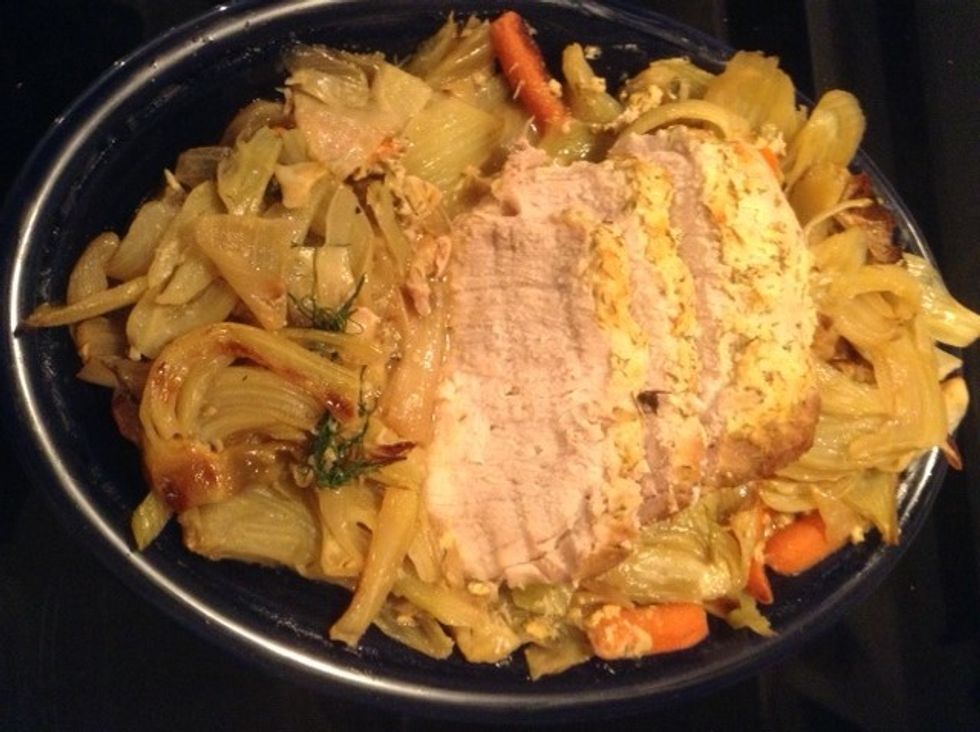 Leftovers freeze well for additional meals. This low fat recipe is adapted from a Roast Pork Loin with Fennel recipe by Ina Garten, the Barefoot Contessa. Her recipes are wonderful!
2.0lb Pork loin (boneless) or pork tenderloin
3.0 Fennel bulbs, small to medium
2.0 Onions, medium to large
3.0 Garlic cloves
1/2tsp Thyme, dried
1.0Tbsp Salt, sea or kosher if possible
1/2tsp Pepper, fresh ground if possible
1/2c Dijon mustard
1.0tsp Arrowroot powder
1/4c Chicken broth
1.0 Roasting or oven bag, large
1.0 Meat thermometer