Good time to preheat oven to 400 degrees Fahrenheit.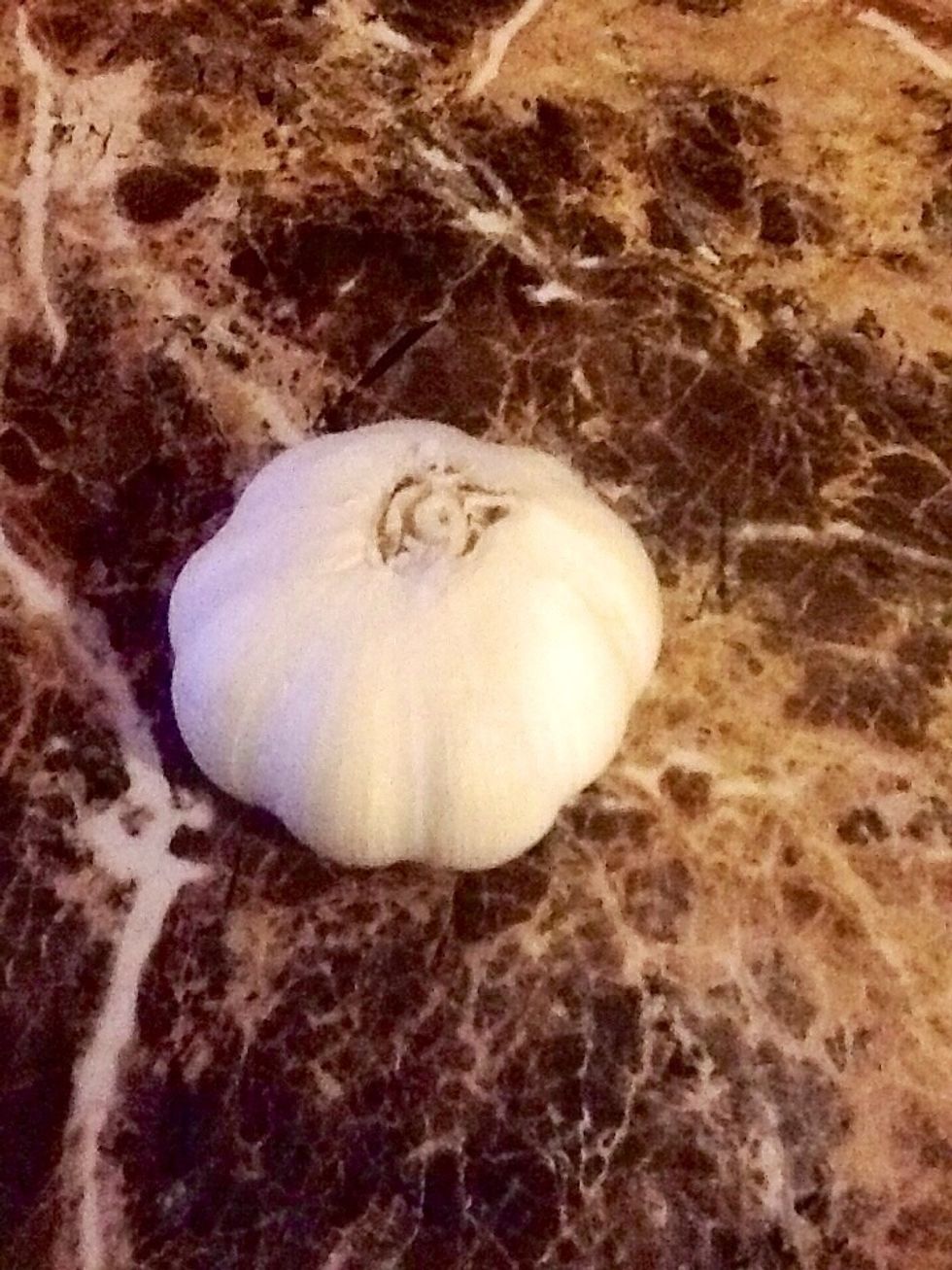 Garlic bulb. (I used four of them)
Remove some of the outside papery flesh with your fingers.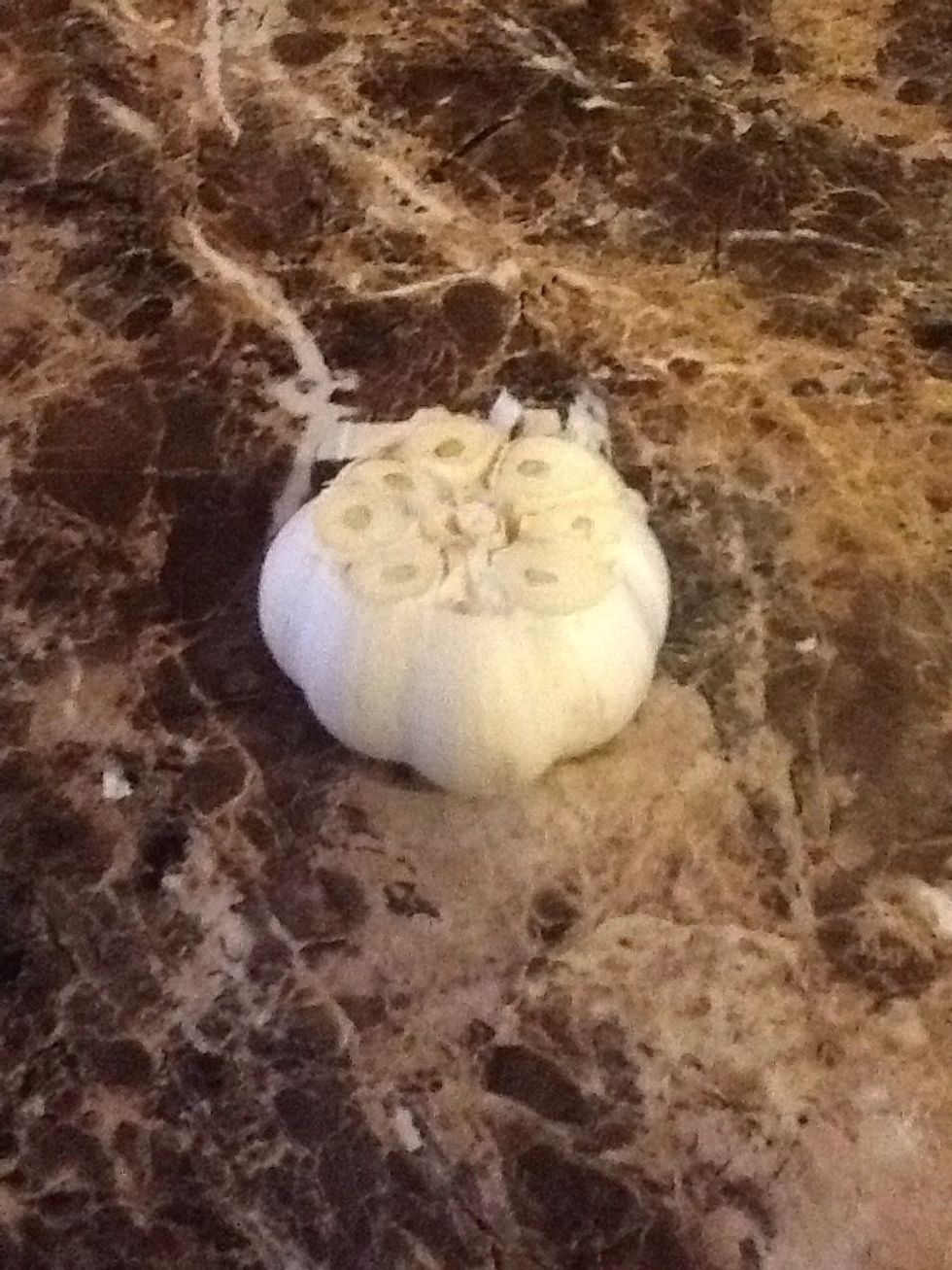 Cut approximately a 1/4" off top of Garlic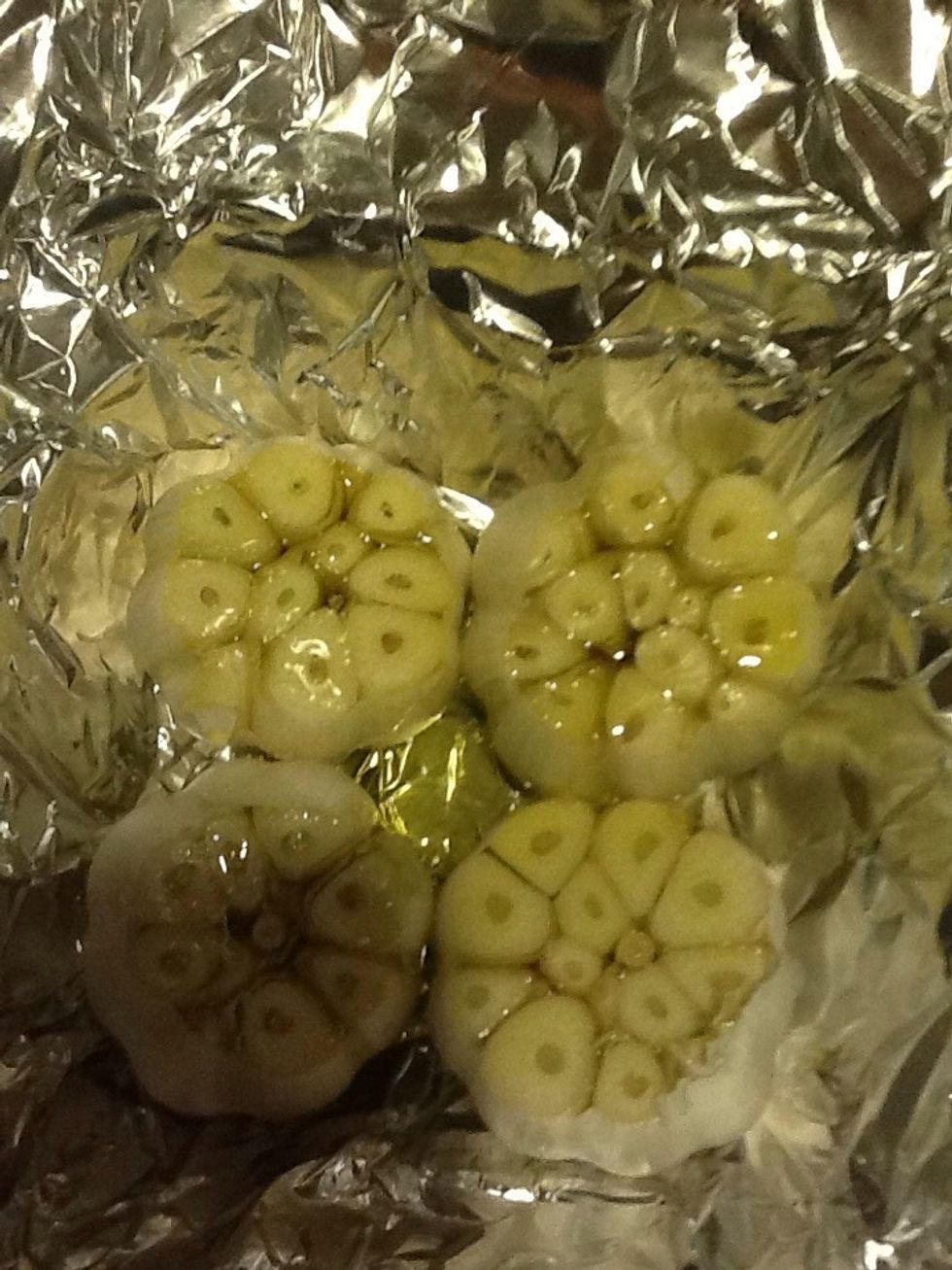 Ready to seal garlic in the aluminum foil.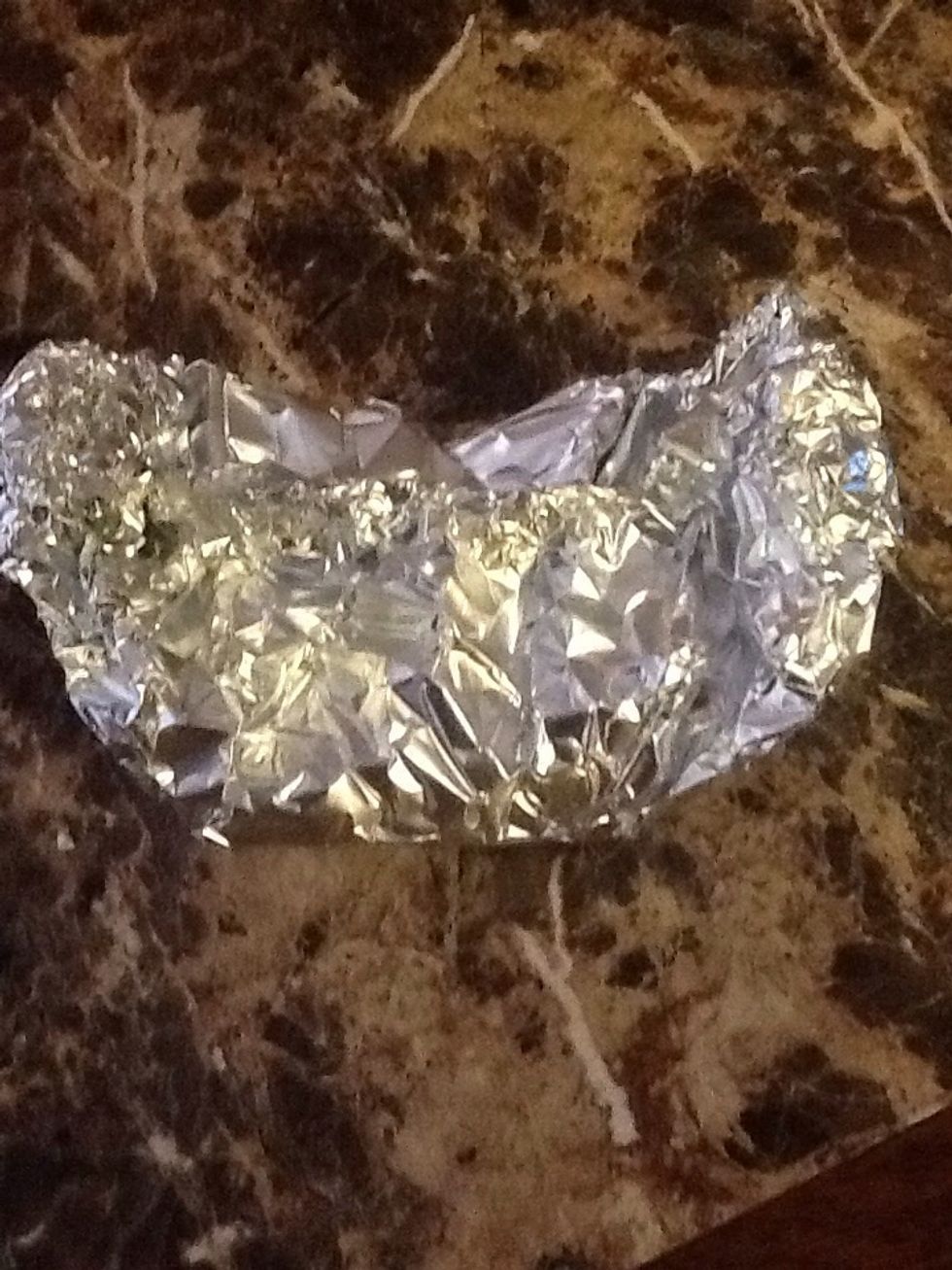 Seal up foil edges around garlic.
Place the wrapped garlic into your preheated oven and bake for approximately 40 minutes. Time depends on size, type and freshness of the garlic.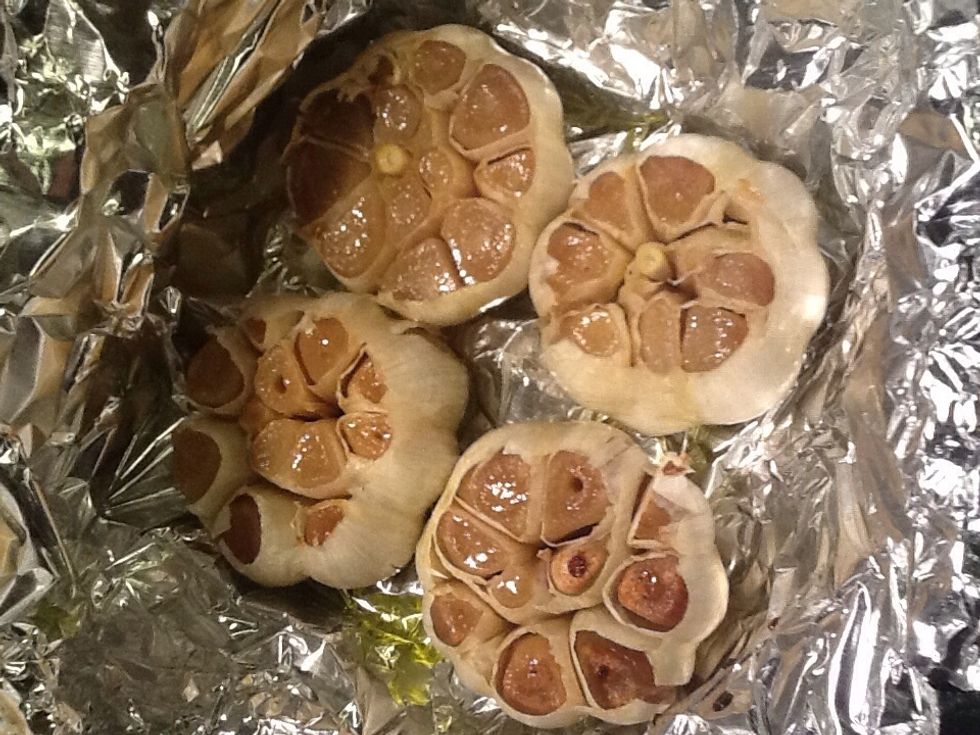 After 40 minutes open carefully and pierce garlic with toothpick or fork checking for tenderness. If not tender enough for you close back up and place back in oven checking every 10 minutes.
Now you have delicious garlic gold!
Let the garlic cool slightly, and then serve. Press on the bottom of a clove to push it out of its paper. Roasted garlic can also be refrigerated for up to 2 weeks or frozen for up to 3 months.
Spread on bread or crackers Mashed into salad dressing Mashed into hummus, baba ganoush, or other spreads. Used in place of raw garlic in soups, casseroles, sauces or alongside a well cooked ribeye.
4.0 Garlic bulbs
Aluminum foil
4.0tsp Extra virgin olive oil