Eggplant, a piece of butter, lemon thyme and marjoram.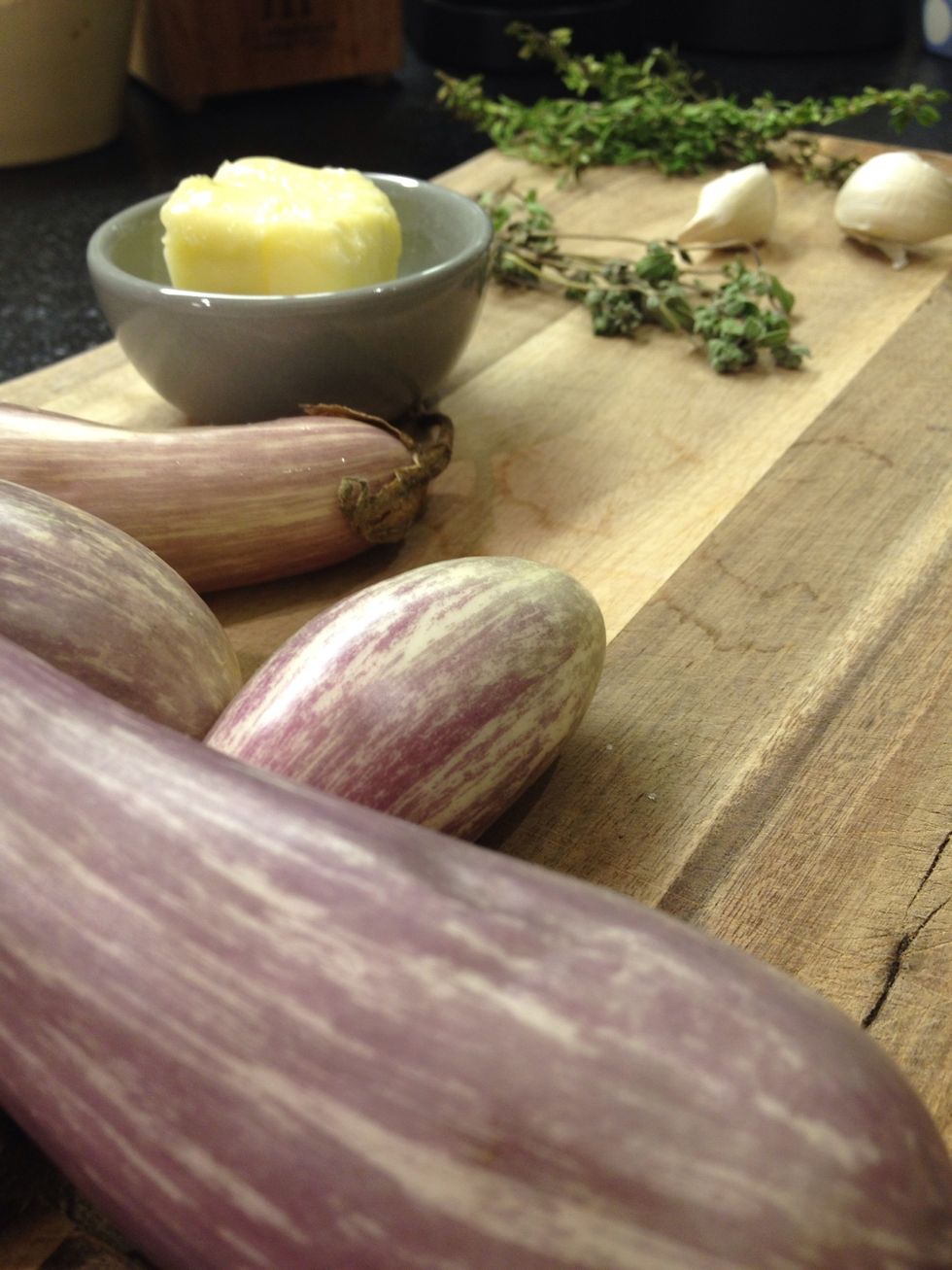 You can use whatever herb you have in your garden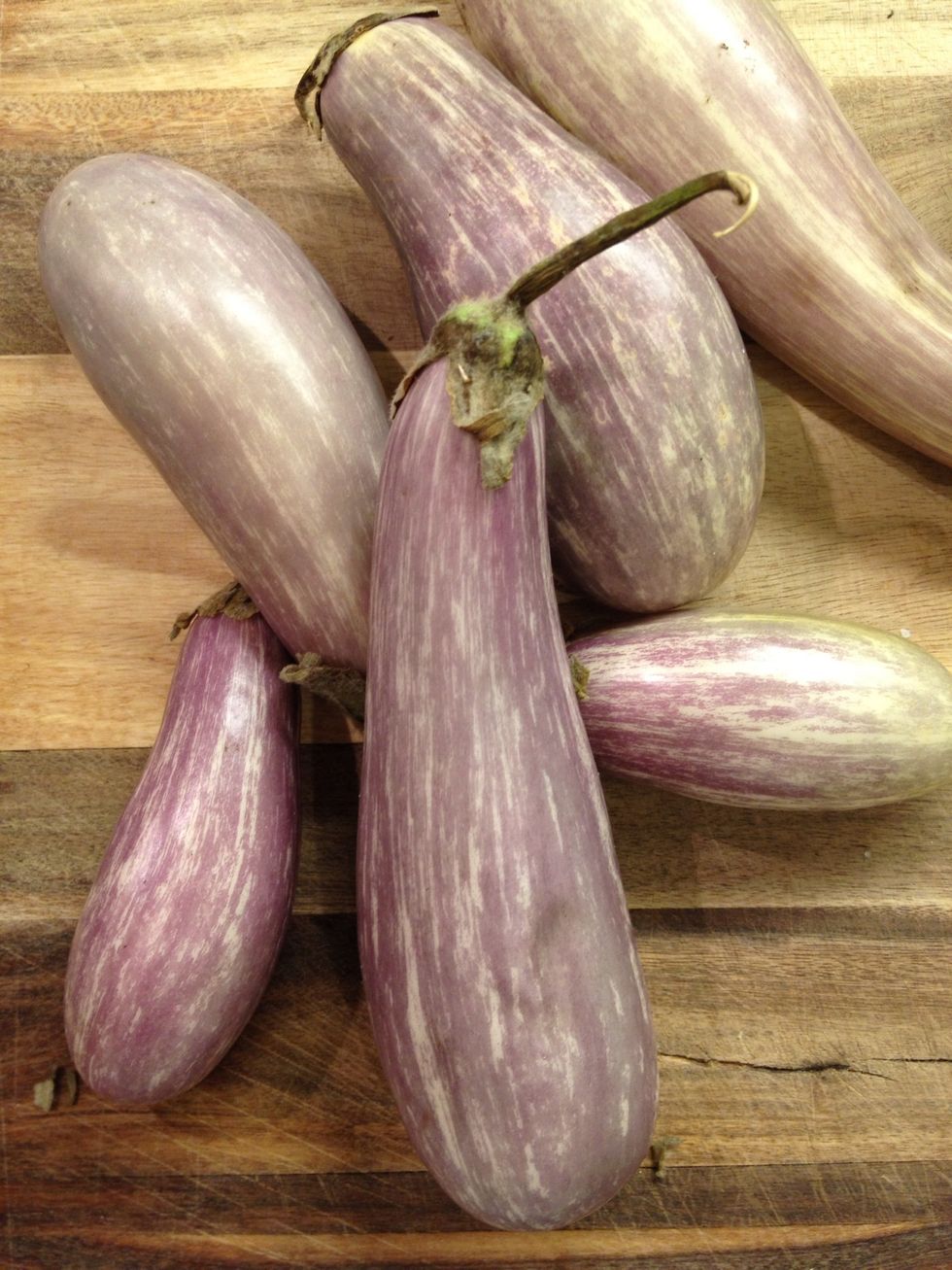 Grab your eggplants.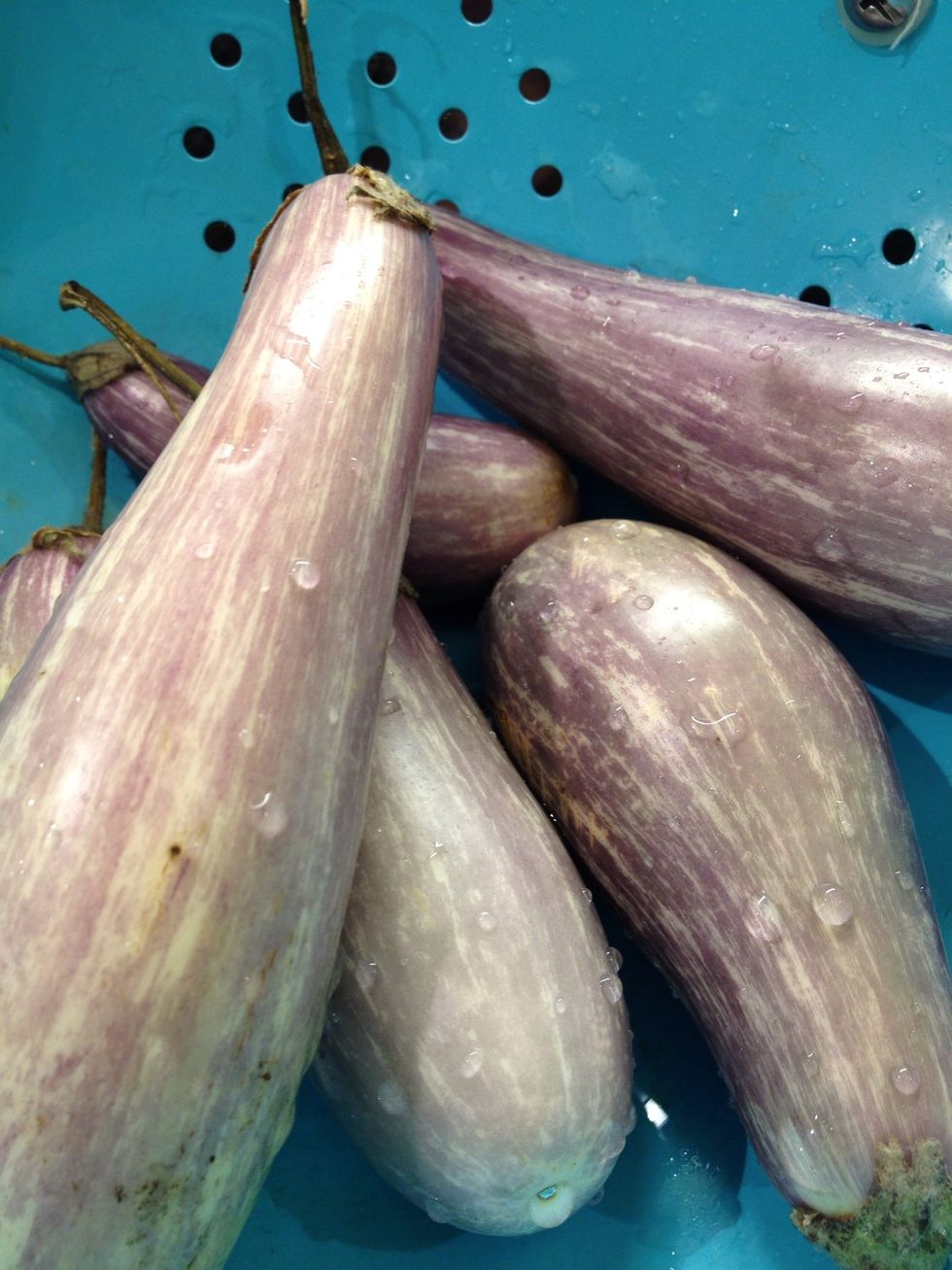 Wash
Take the tops off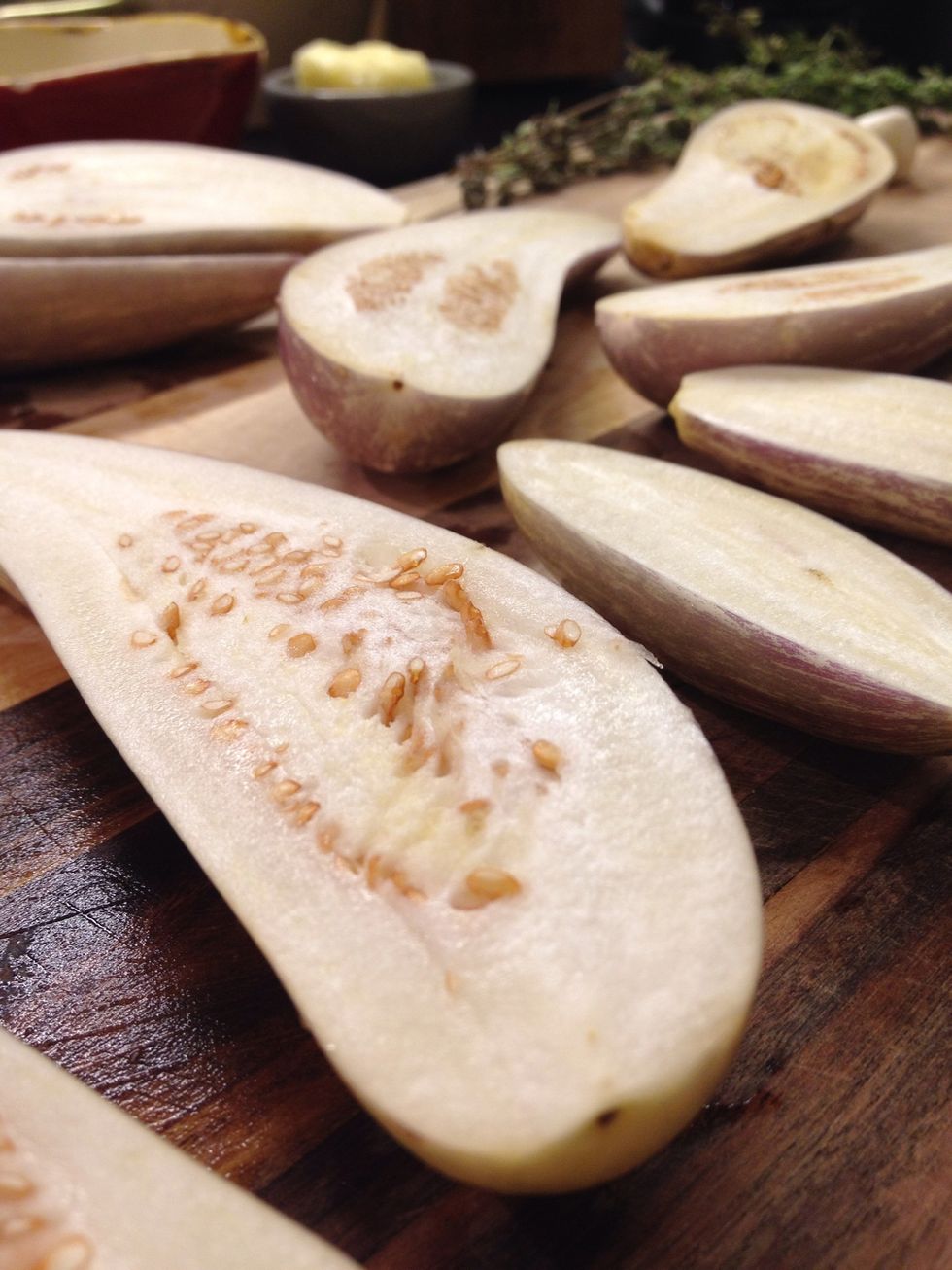 Slice your eggplant in half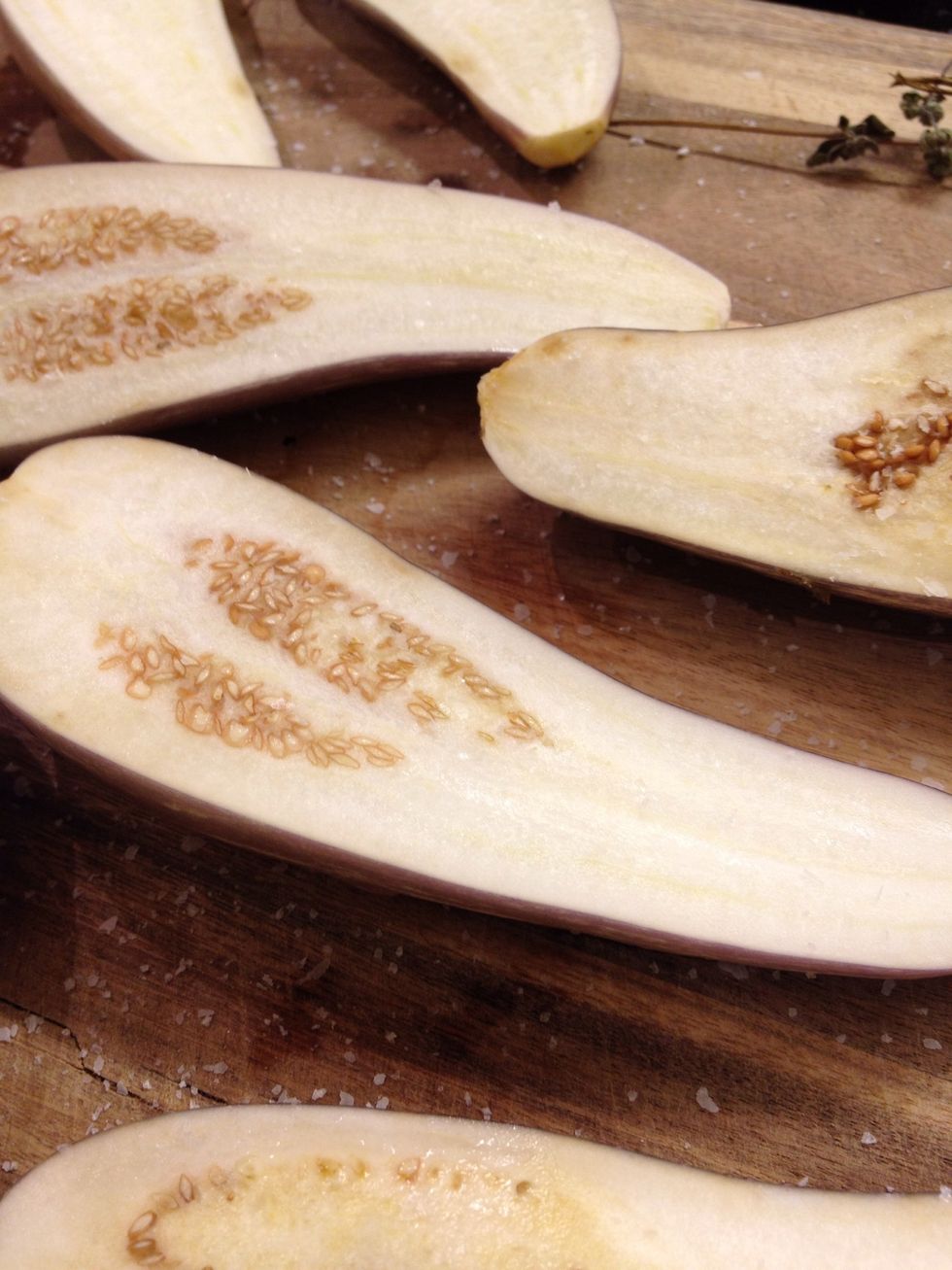 Sprinkle with salt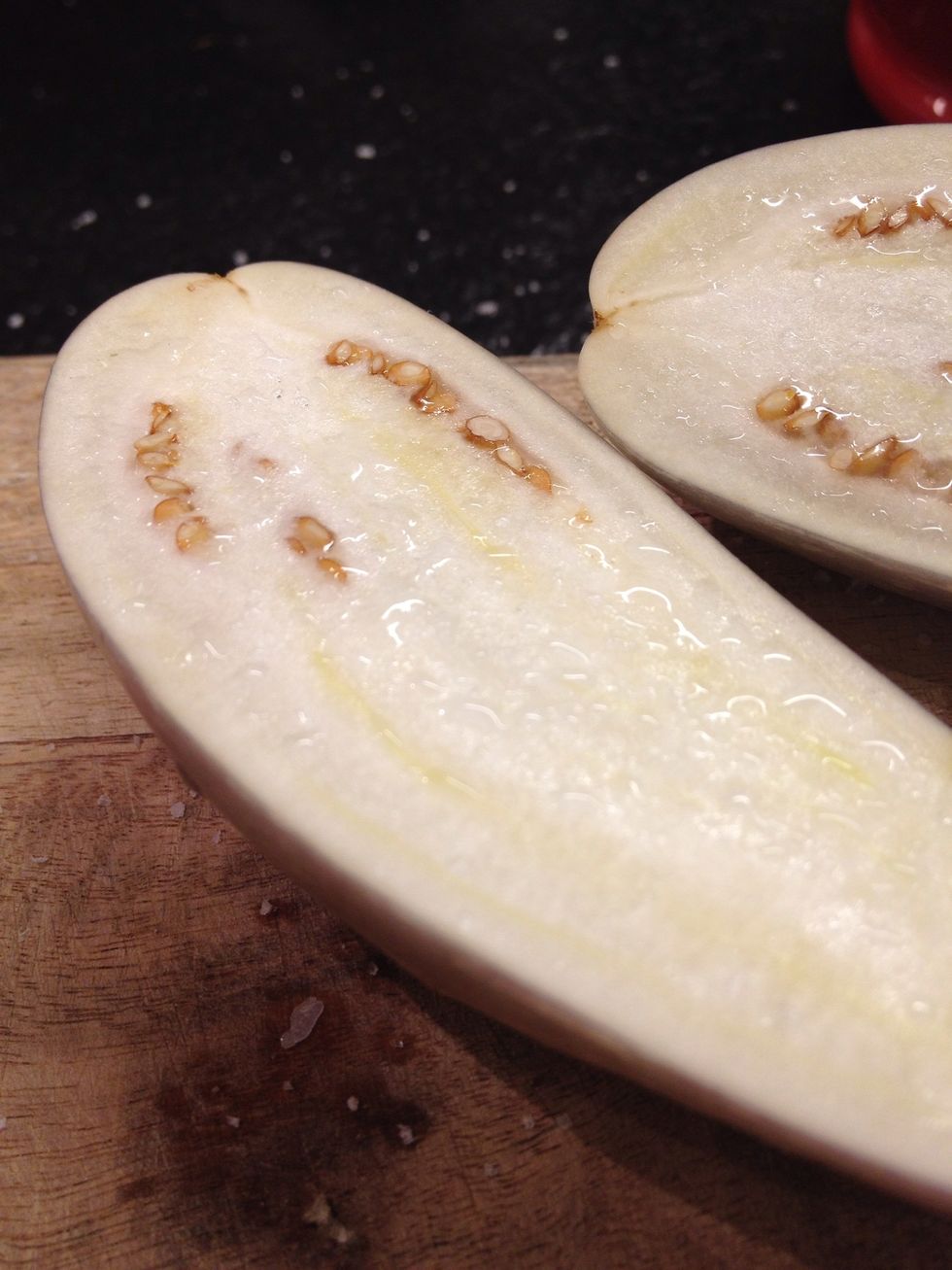 Let them "cry"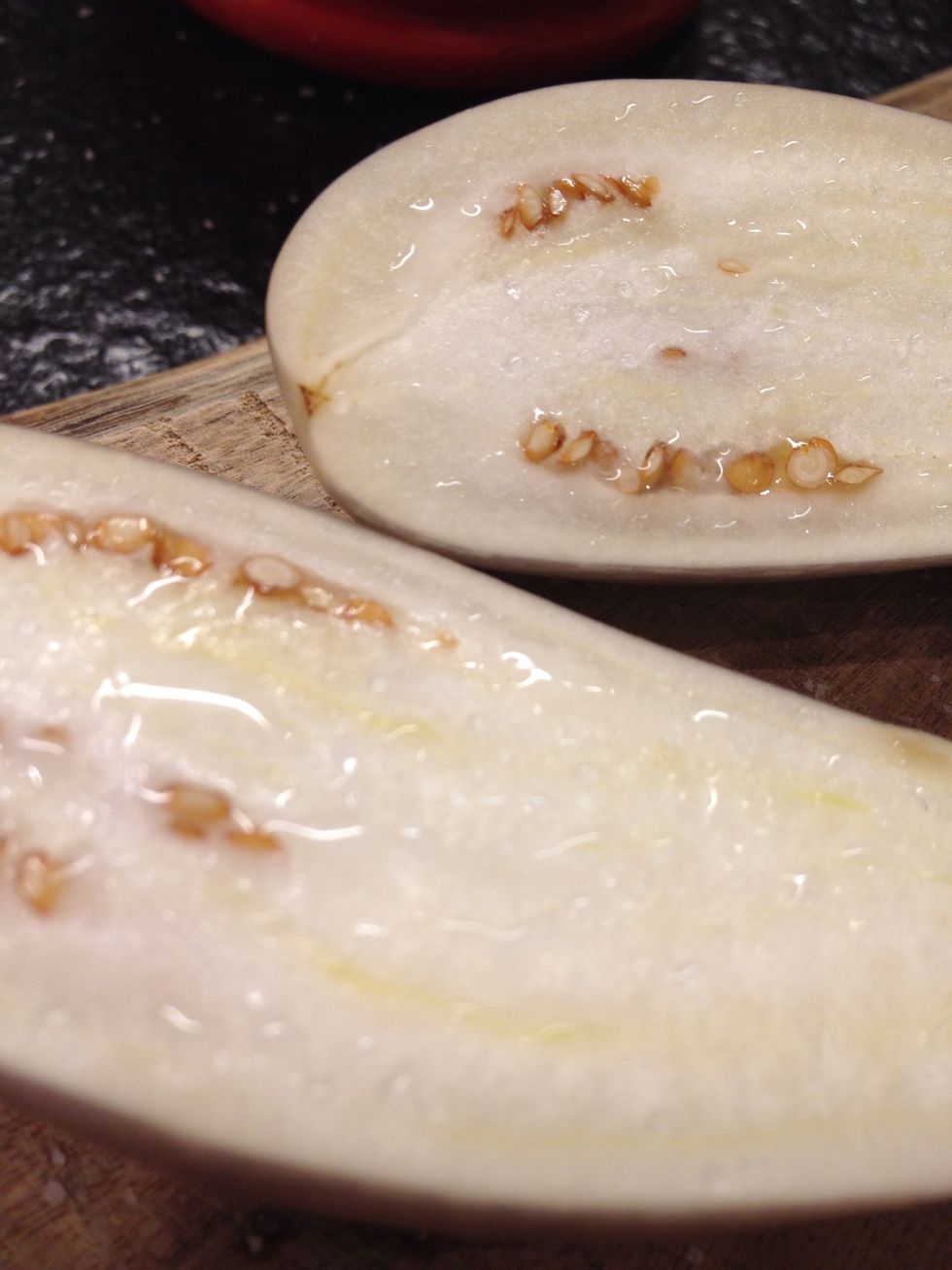 A little bit more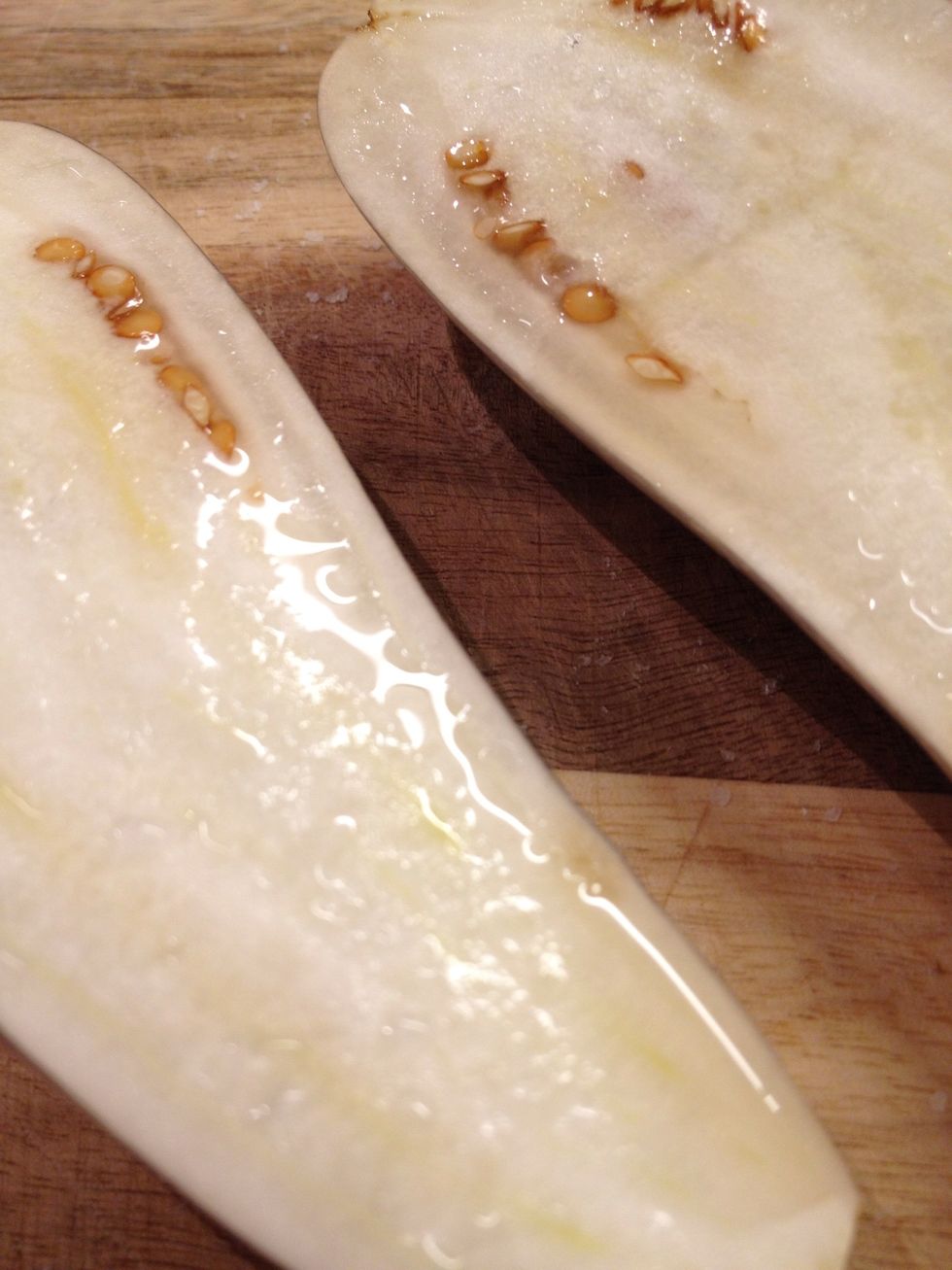 For about 10 minutes, depending on the size.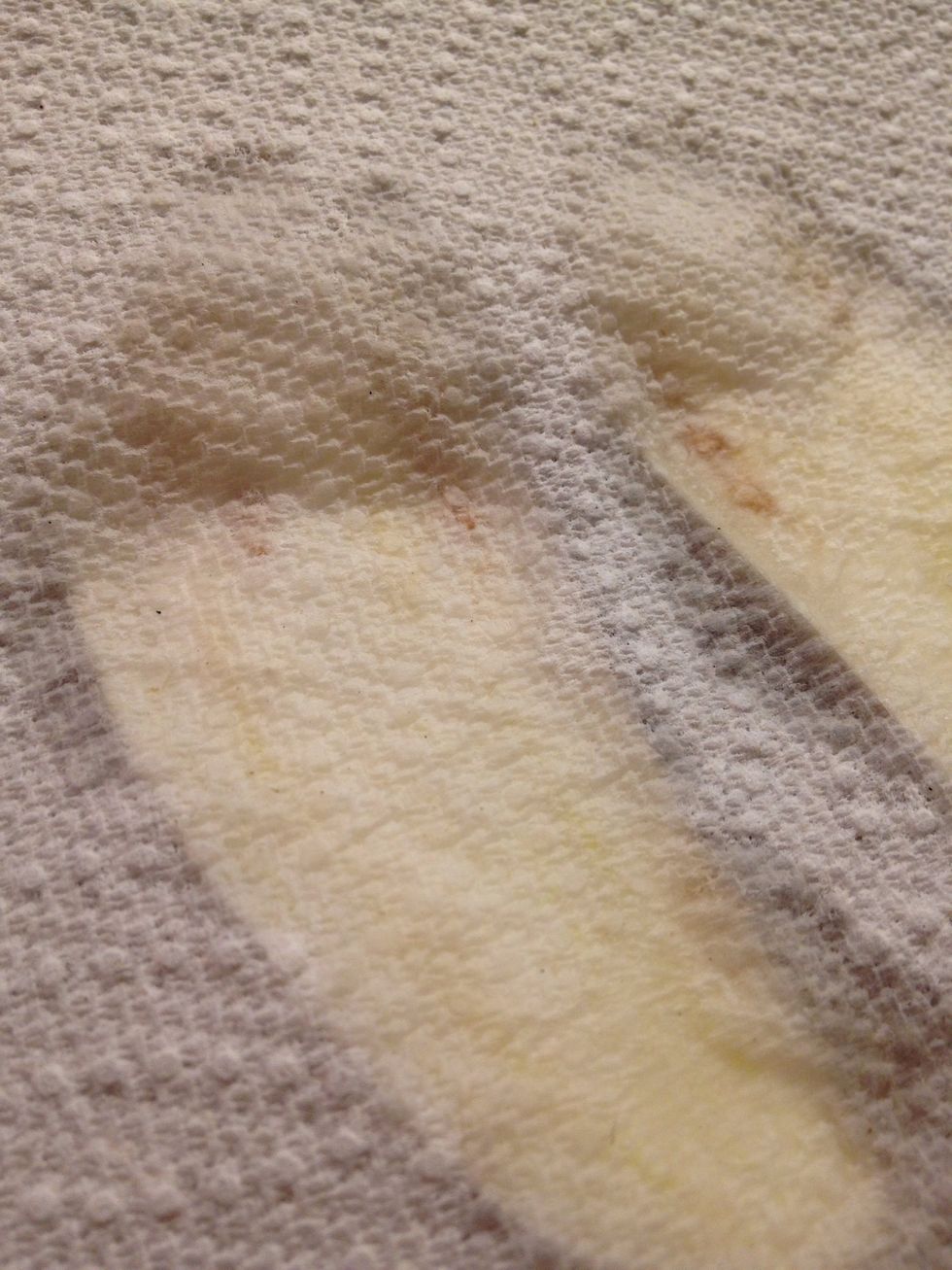 Dry it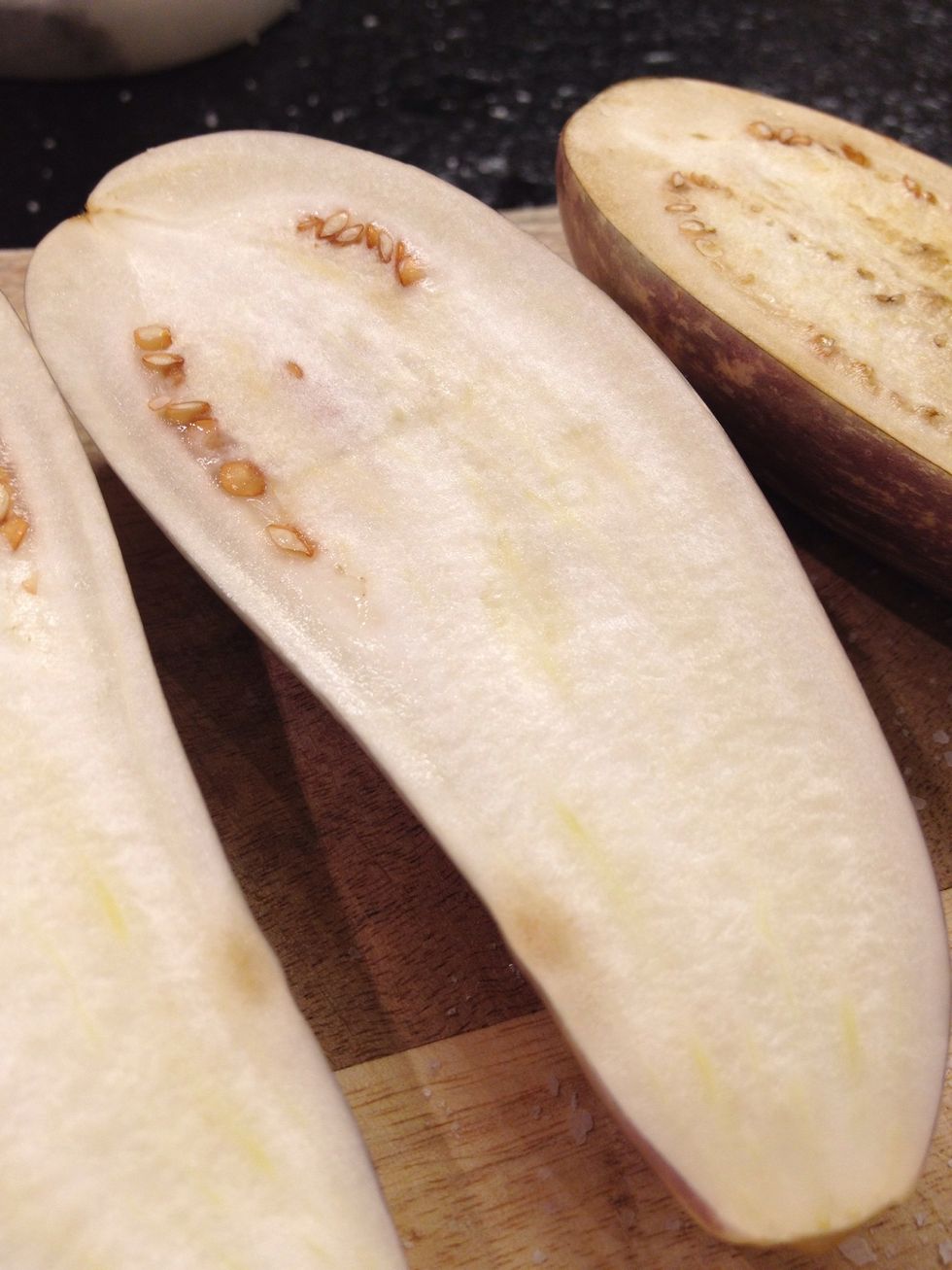 If they look like this, you are in the right direction. Remember that if you using bigger eggplant it might be a good idea to cut into smaller pieces, lengthwise or not..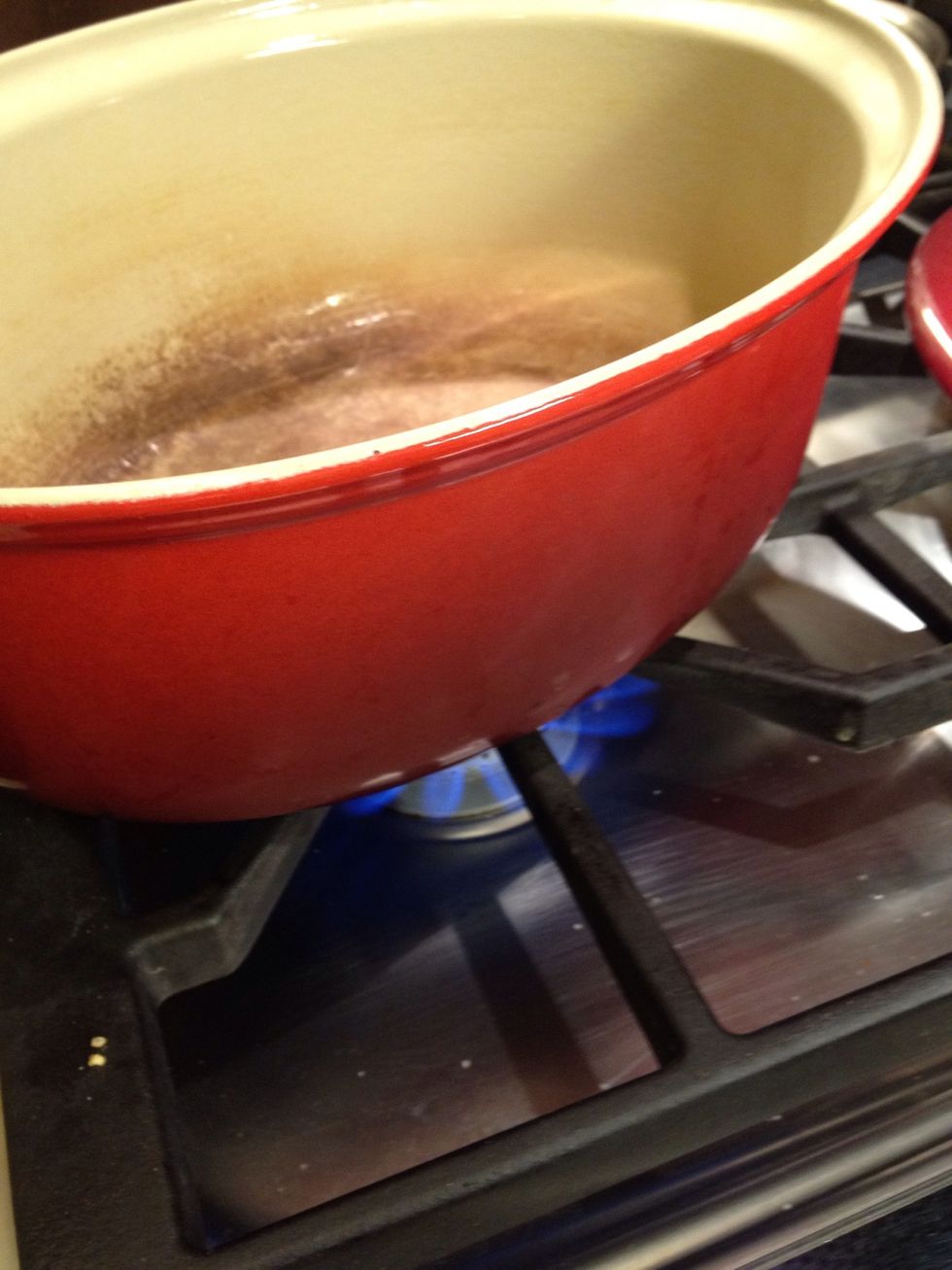 Heat up your fancy pot. Medium high.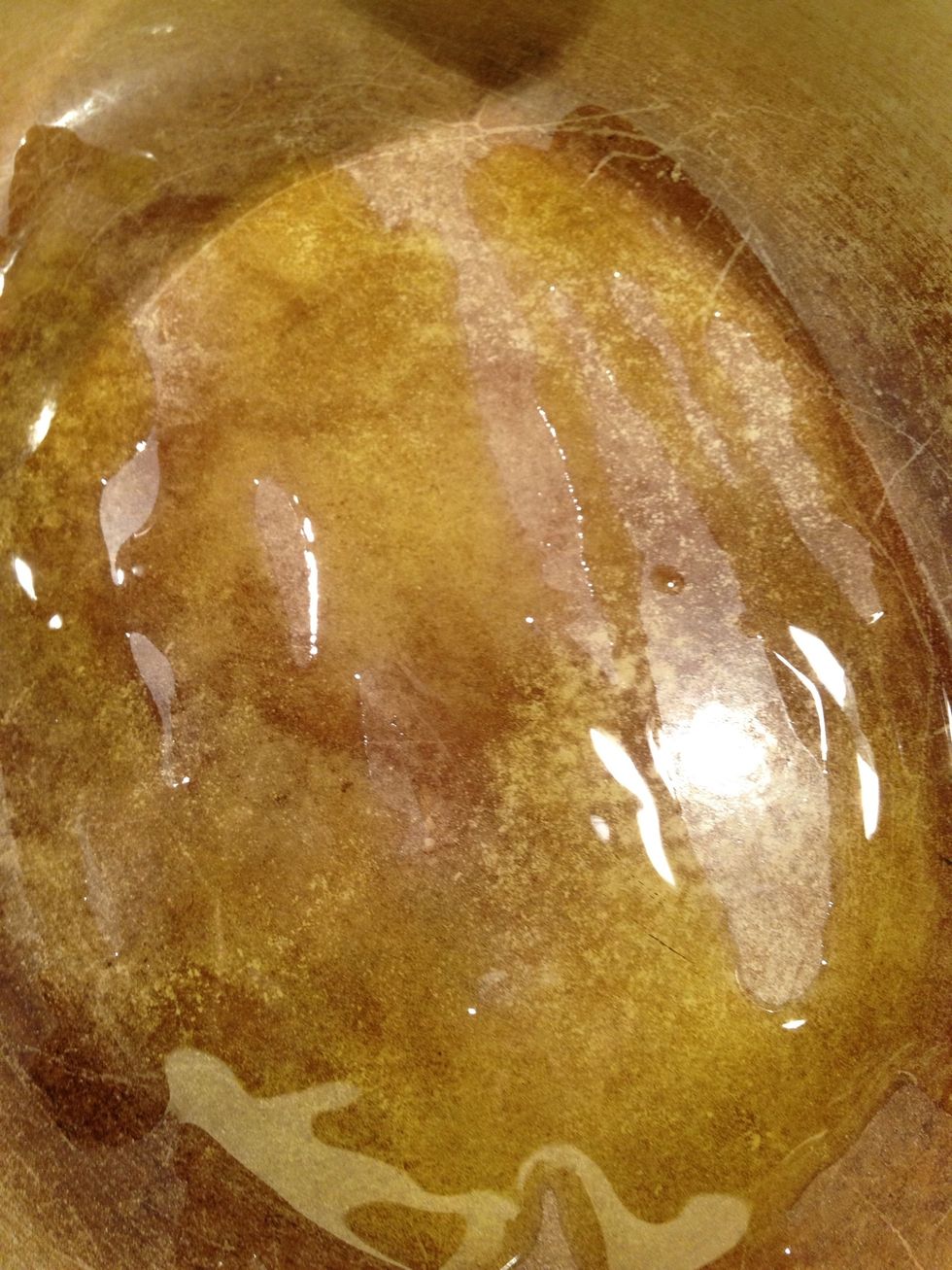 Add a little bit of olive oil. Be generous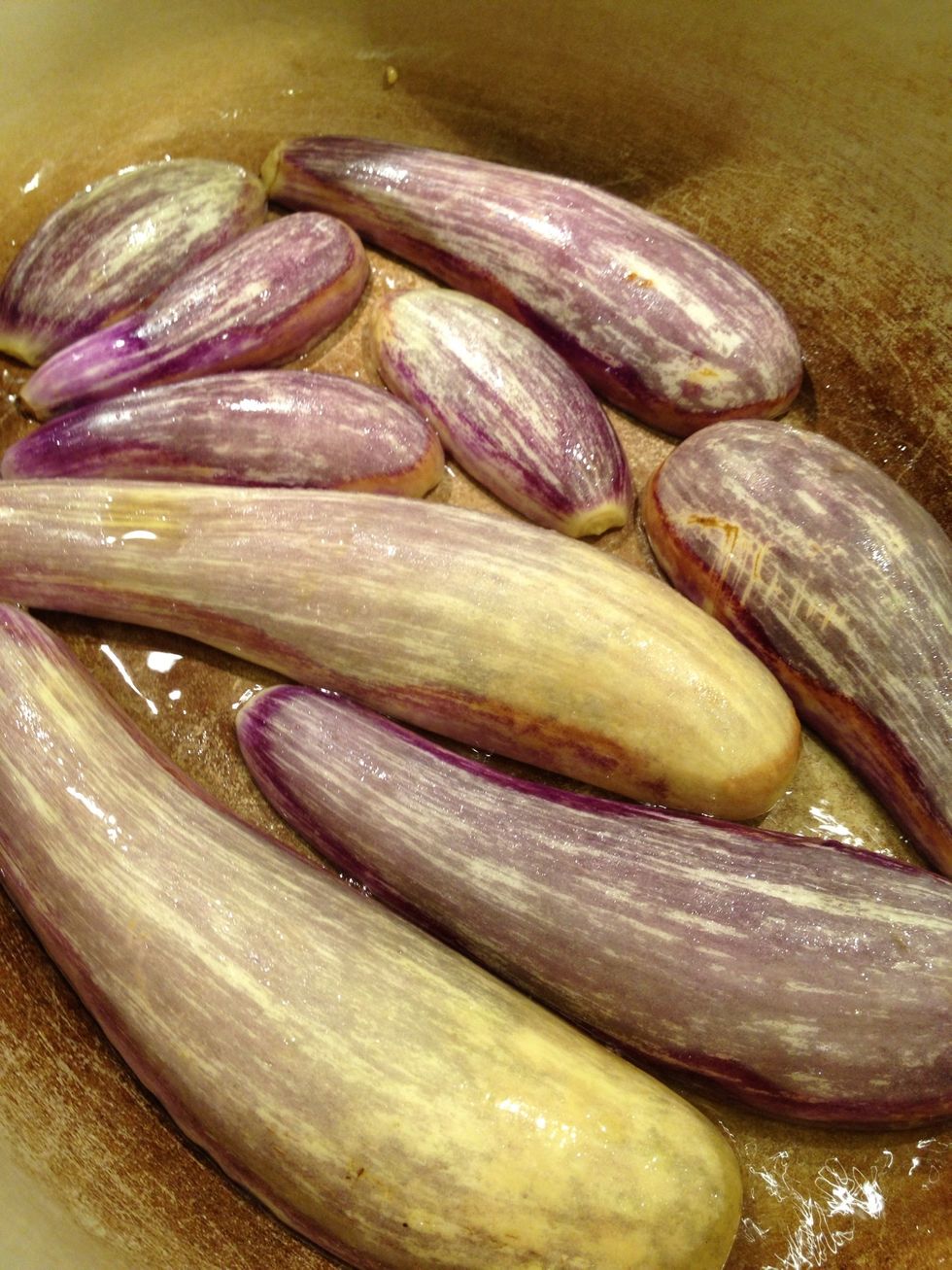 Add your eggplant face down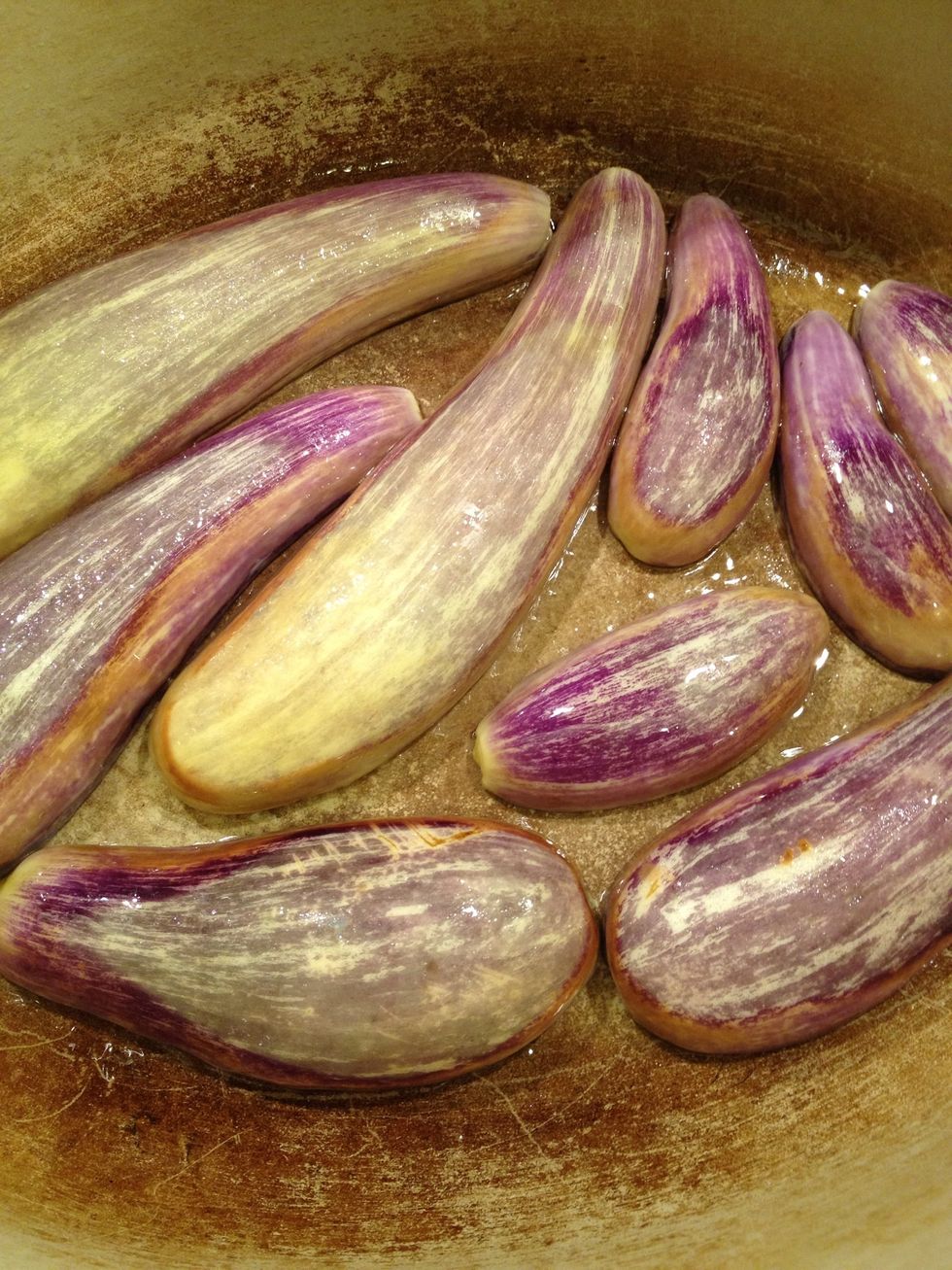 If it seems too hot, turn the heat down a bit.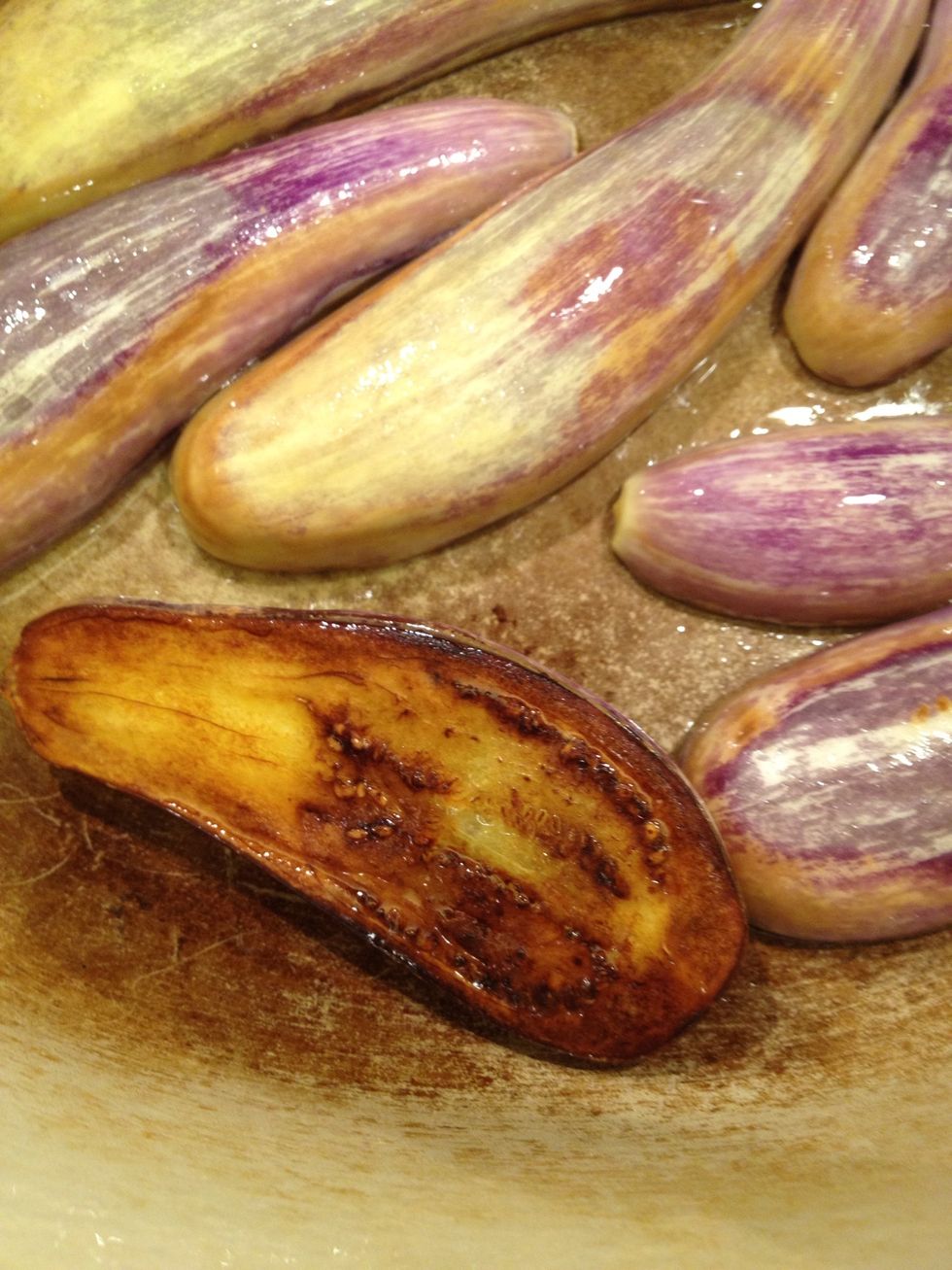 After a couple of minutes try to turn one and see how they look.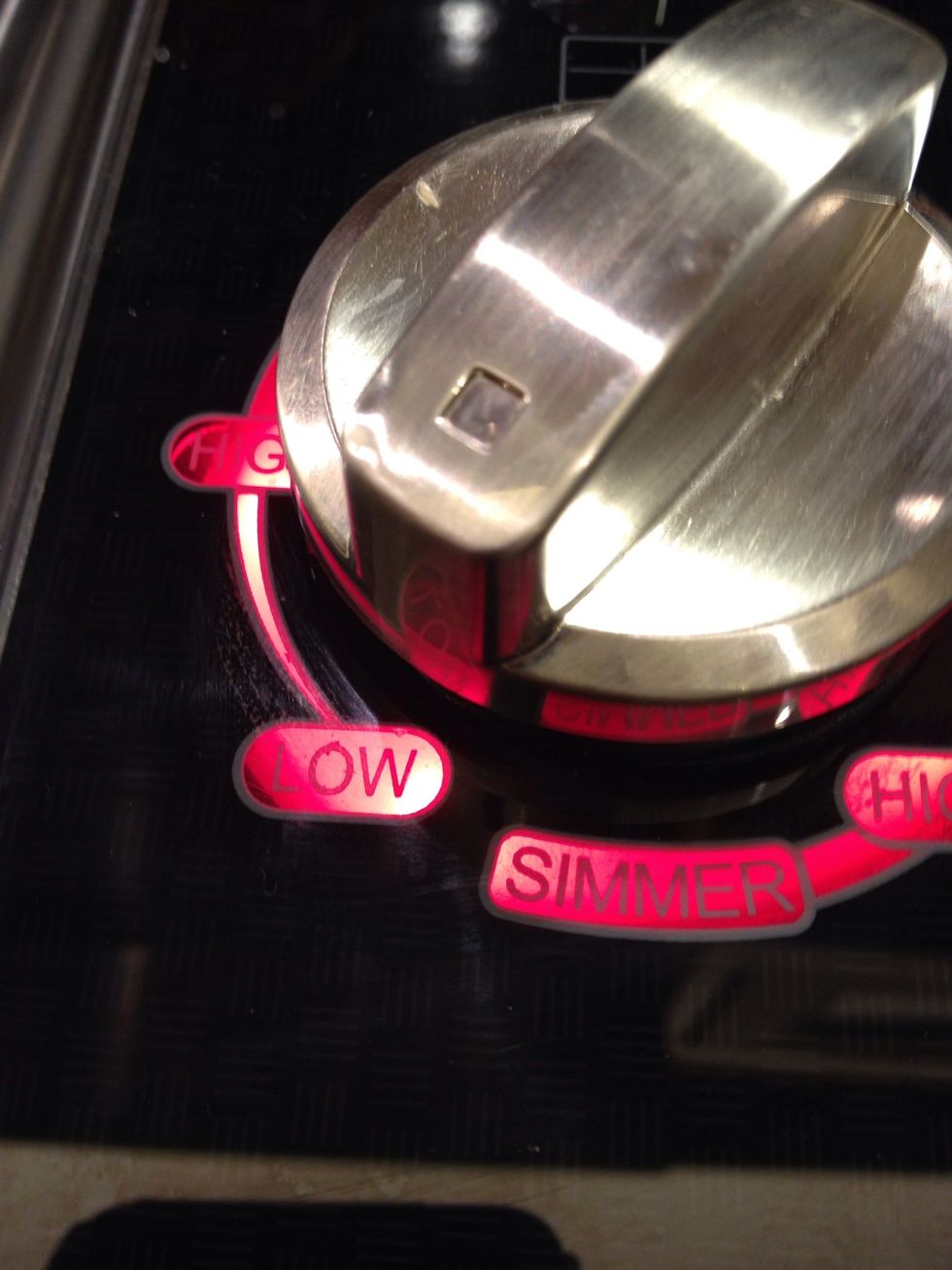 Low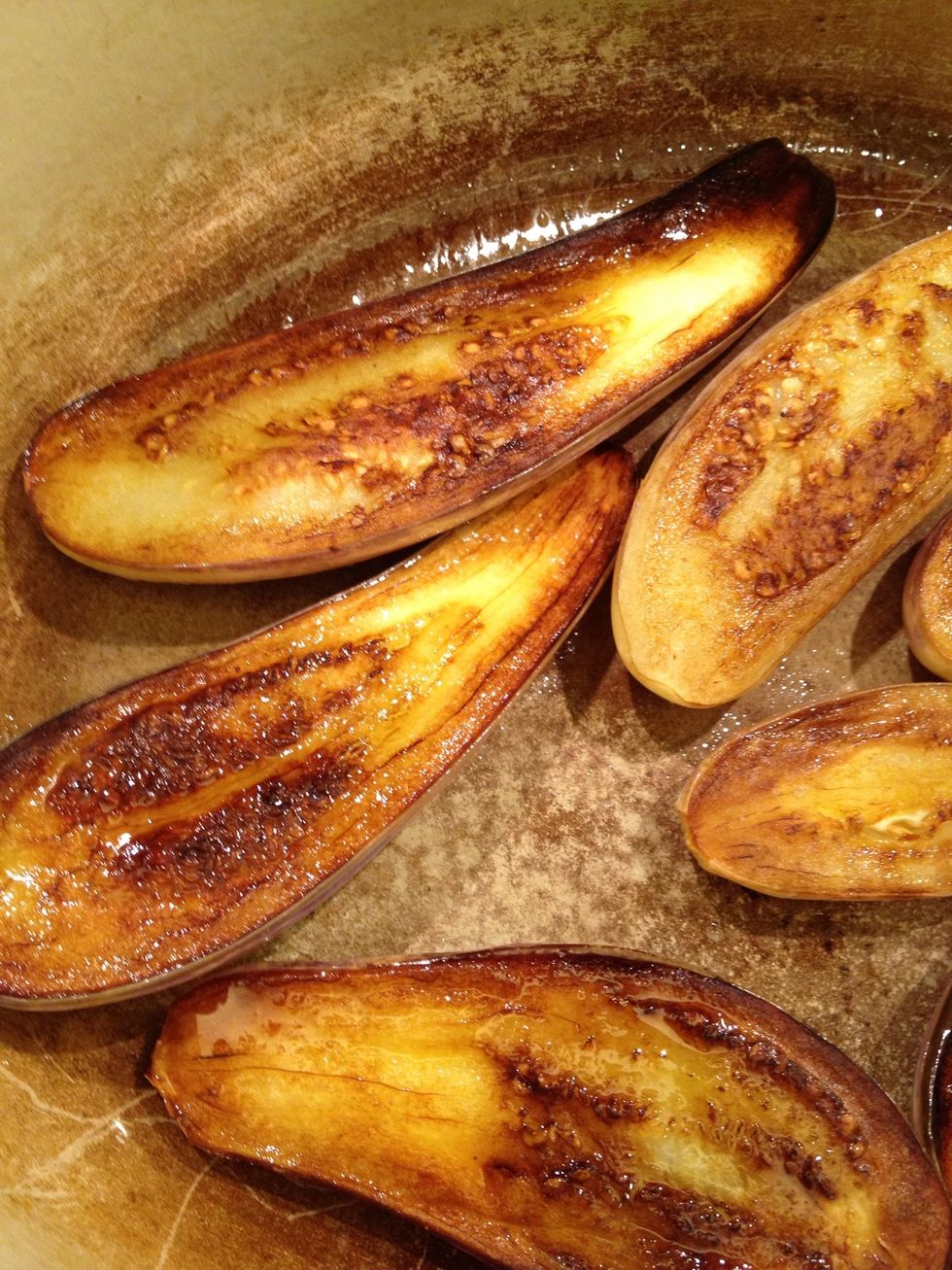 Flip them when they look like this
It will smell very good.
Add some lemon juice.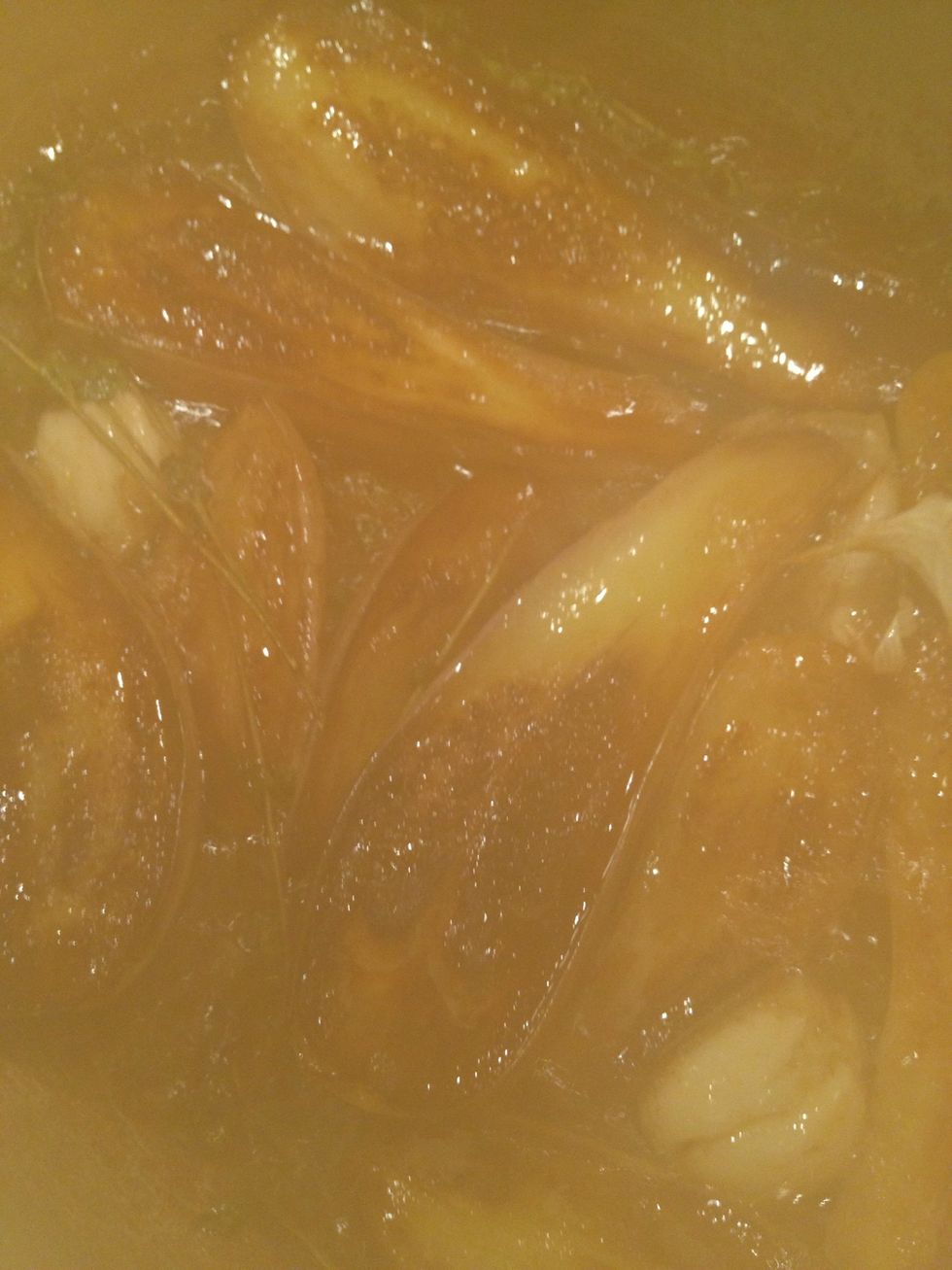 Steams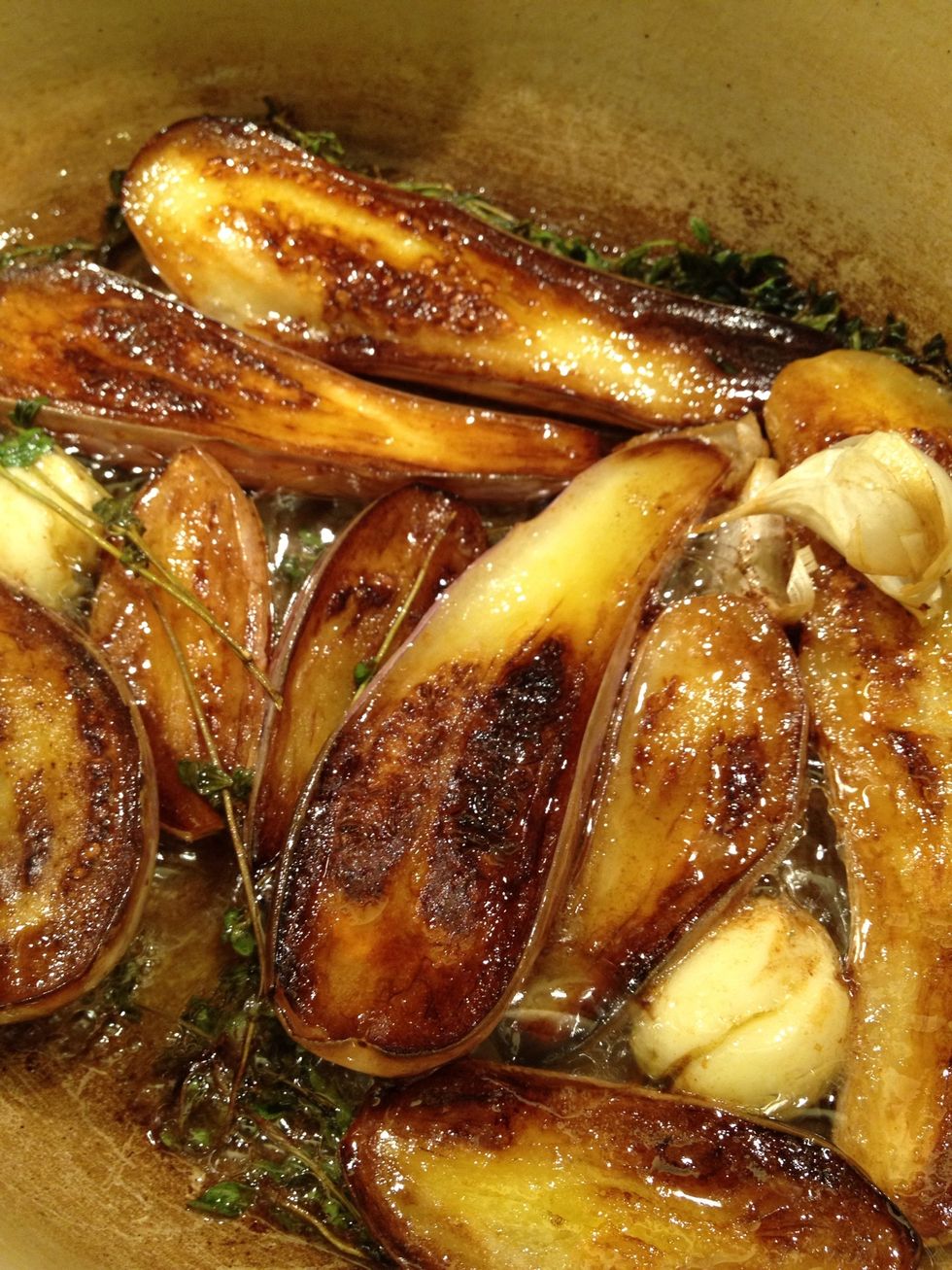 Let it cook. When you press the eggplant, your finger should feel no resistance. If you are using bigger eggplant just add a little stock or water and cover with the lid.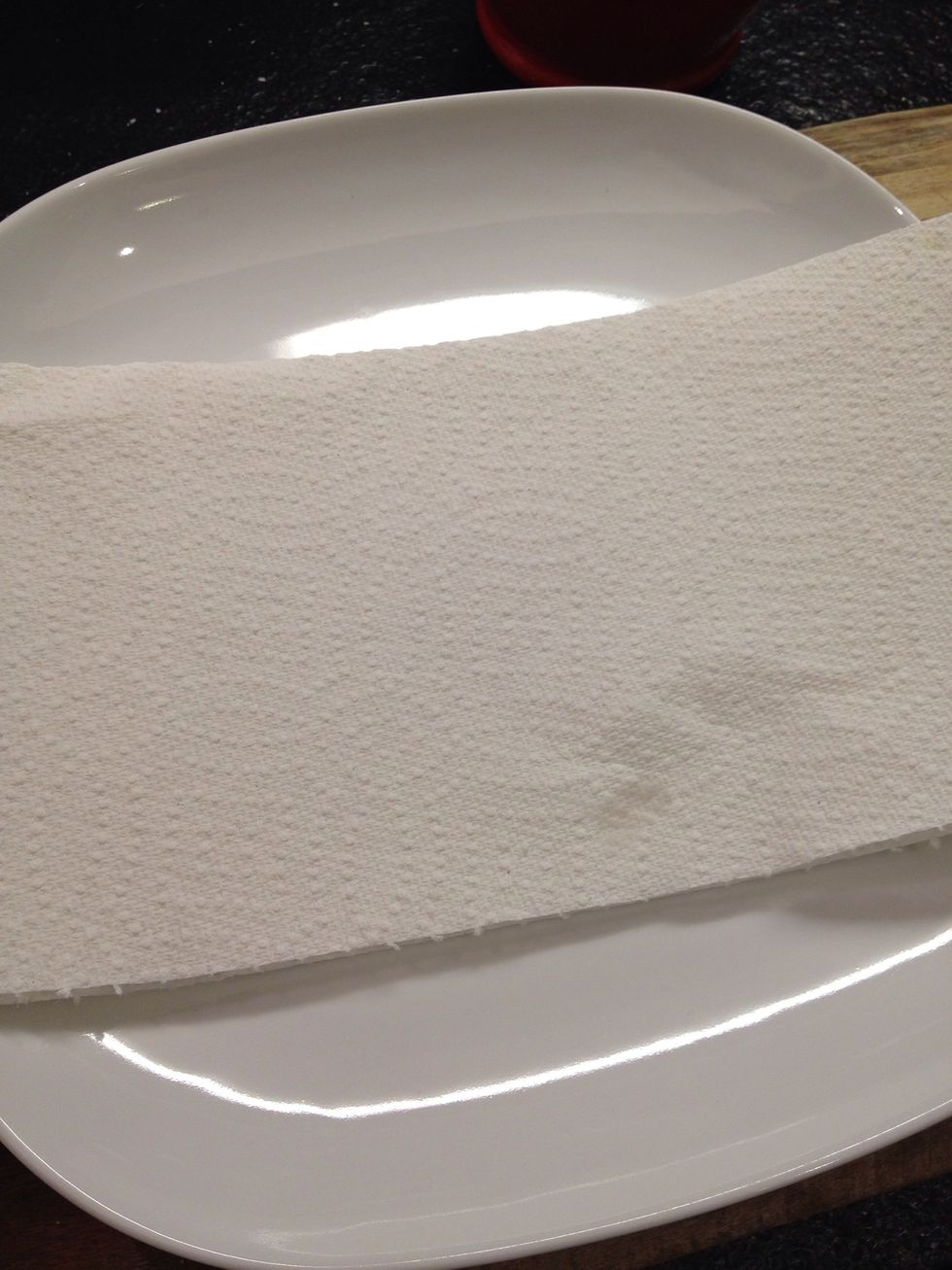 Get a kitchen towel ready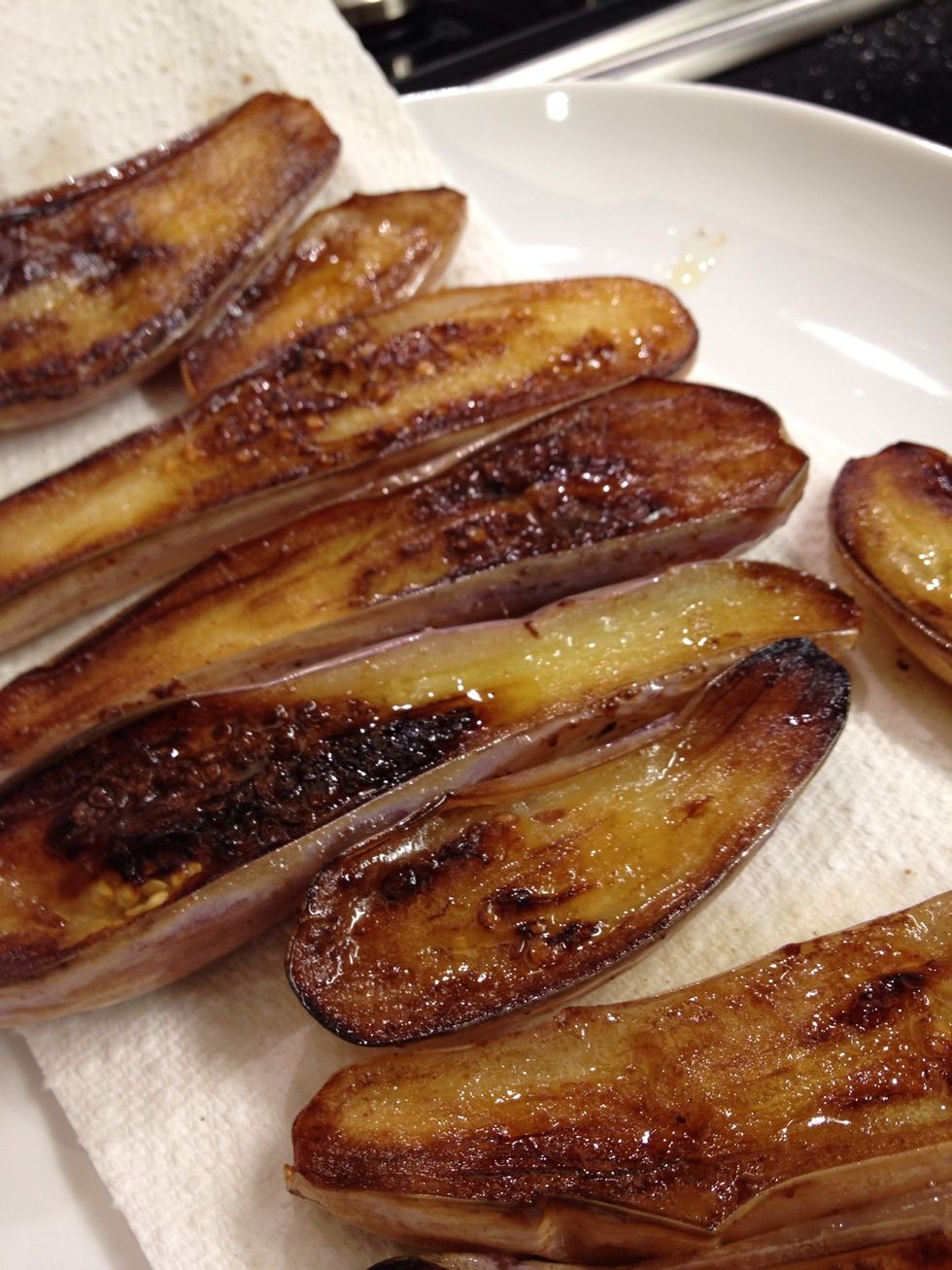 Lay your eggplants.
Peel the skin or not.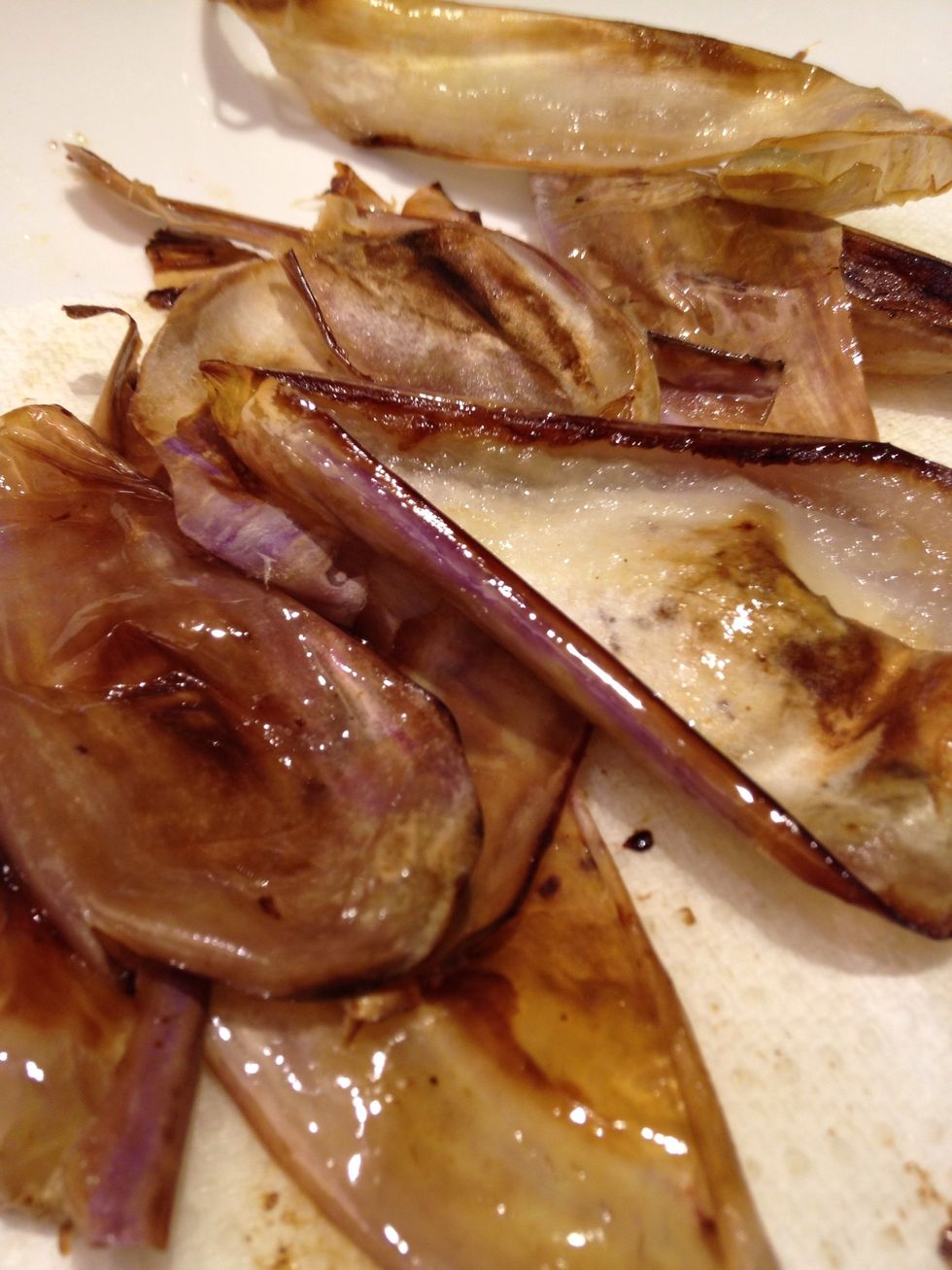 ...Or yes. If i'ts too hot for you, it might be a good idea to peel them before they go in the pot. If the skin is thin just leave it.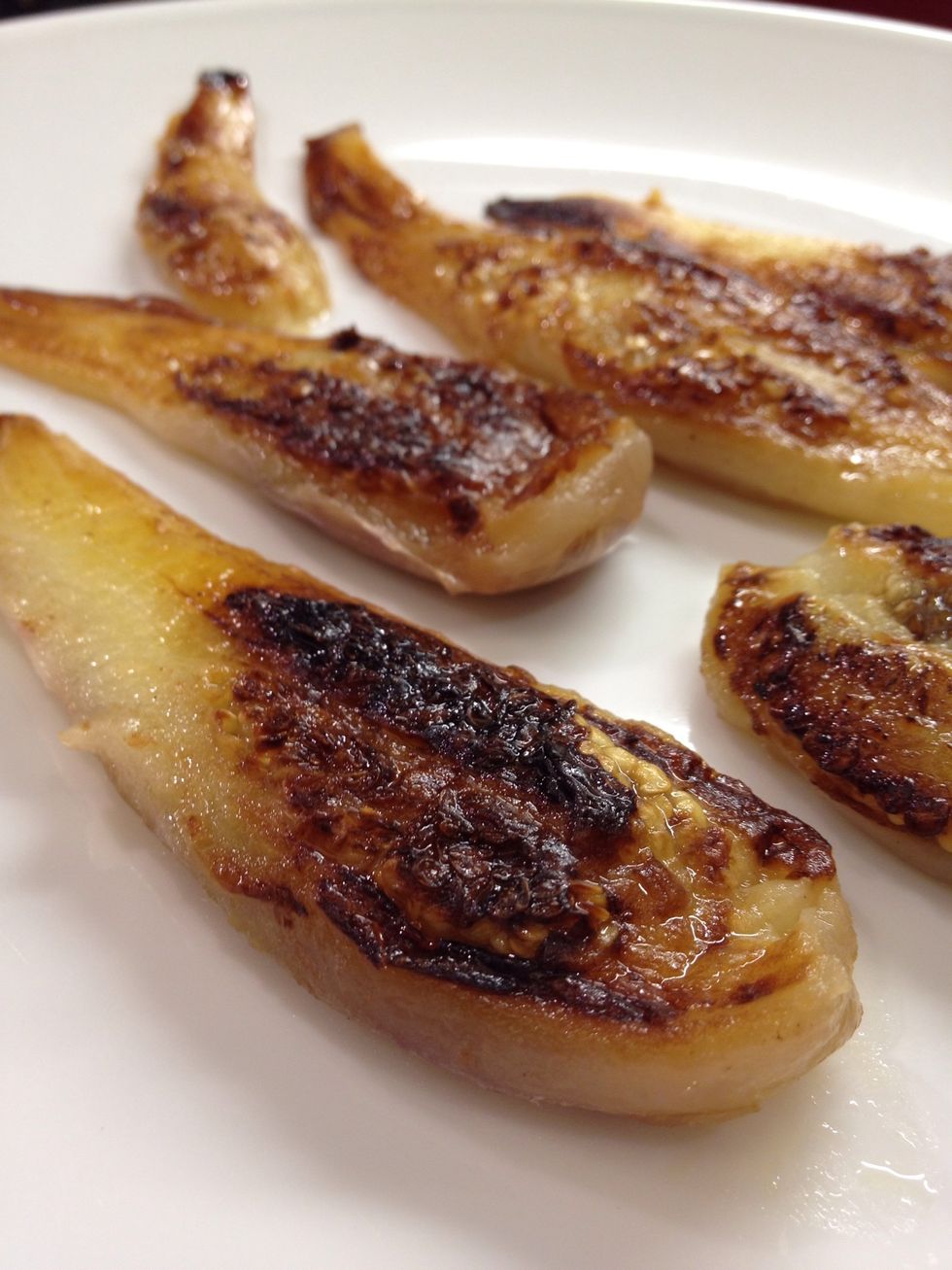 Lay on a plate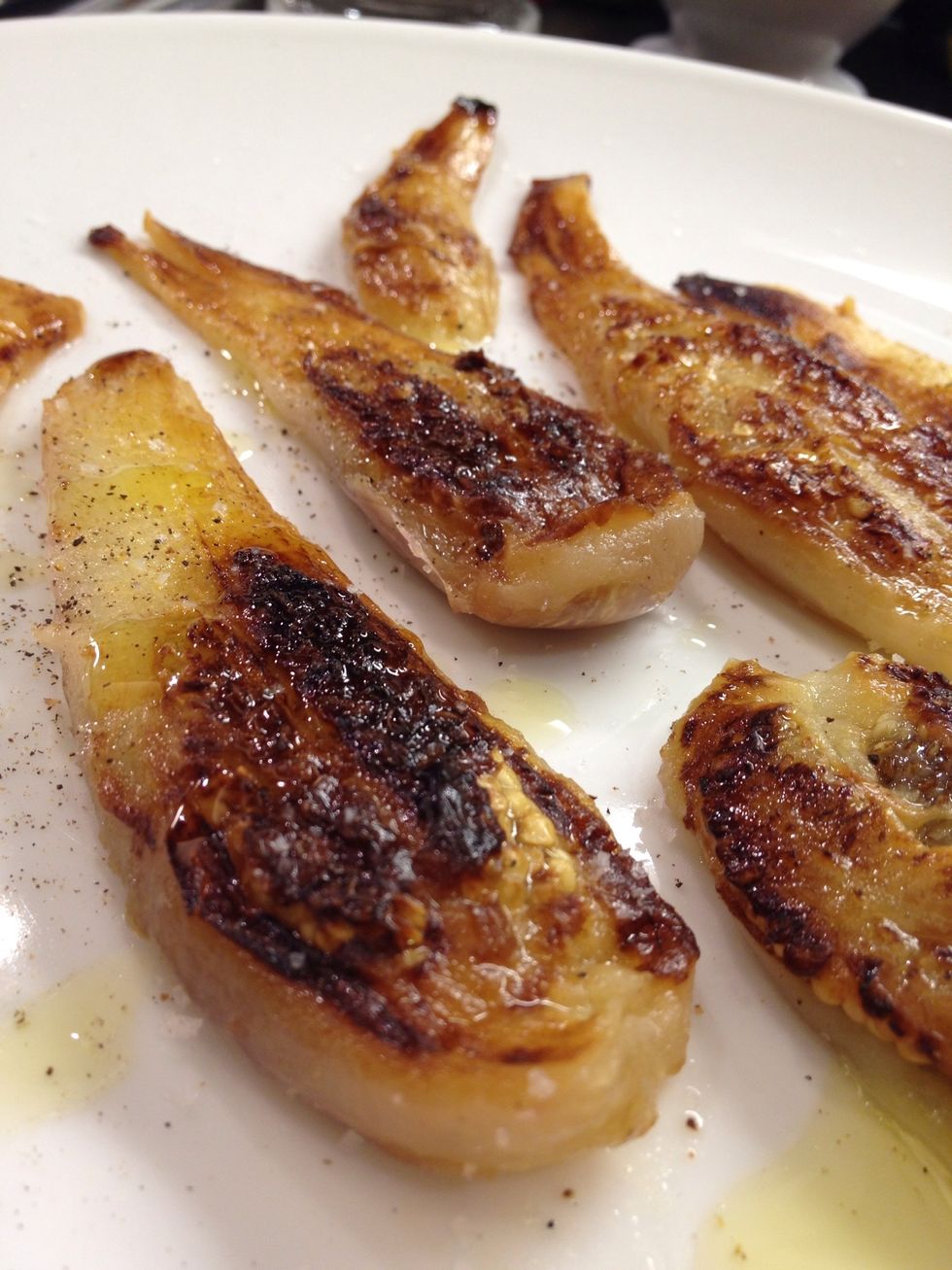 Salt, pepper and olive oil. Maybe some chili.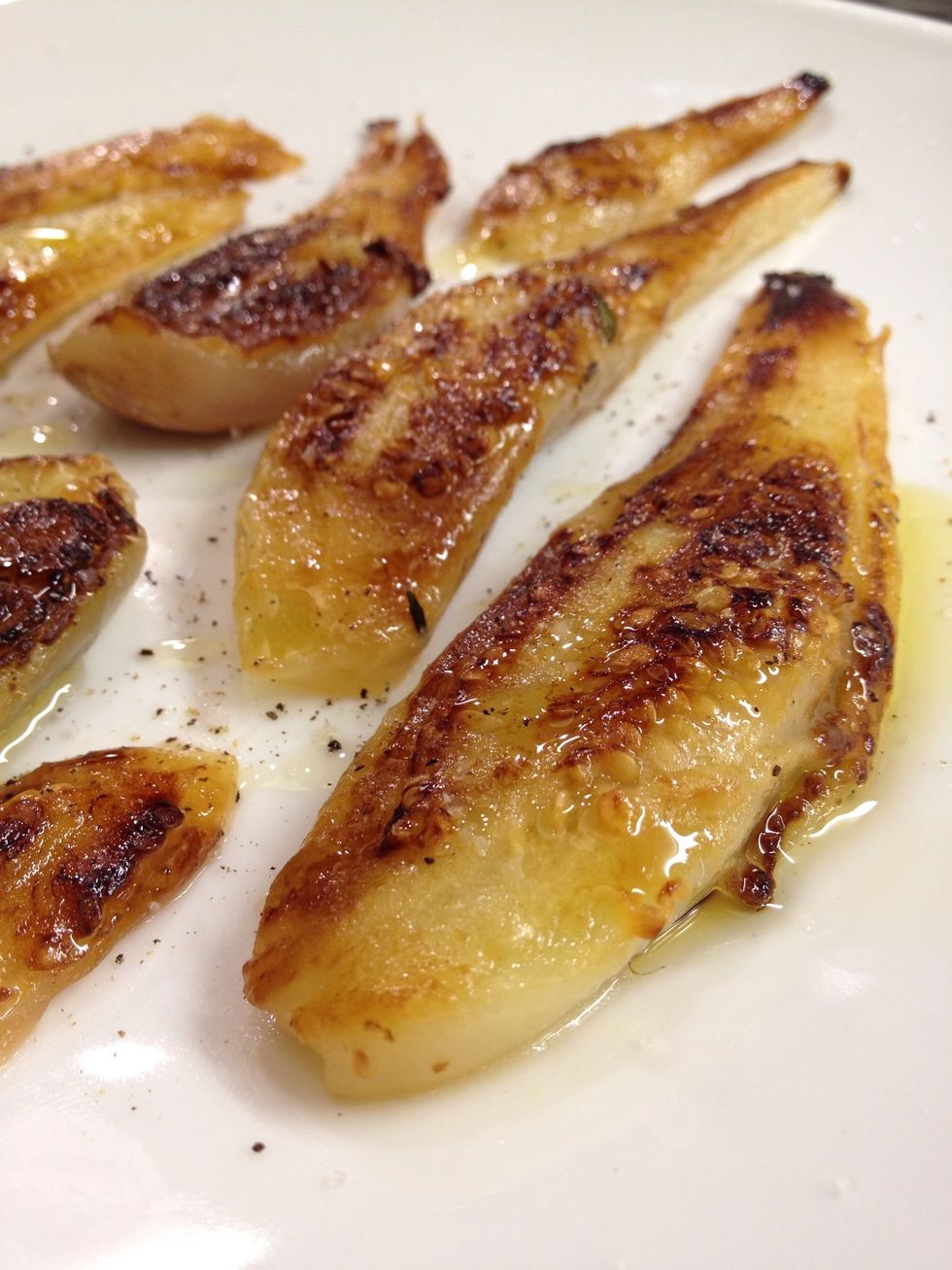 On toasts or not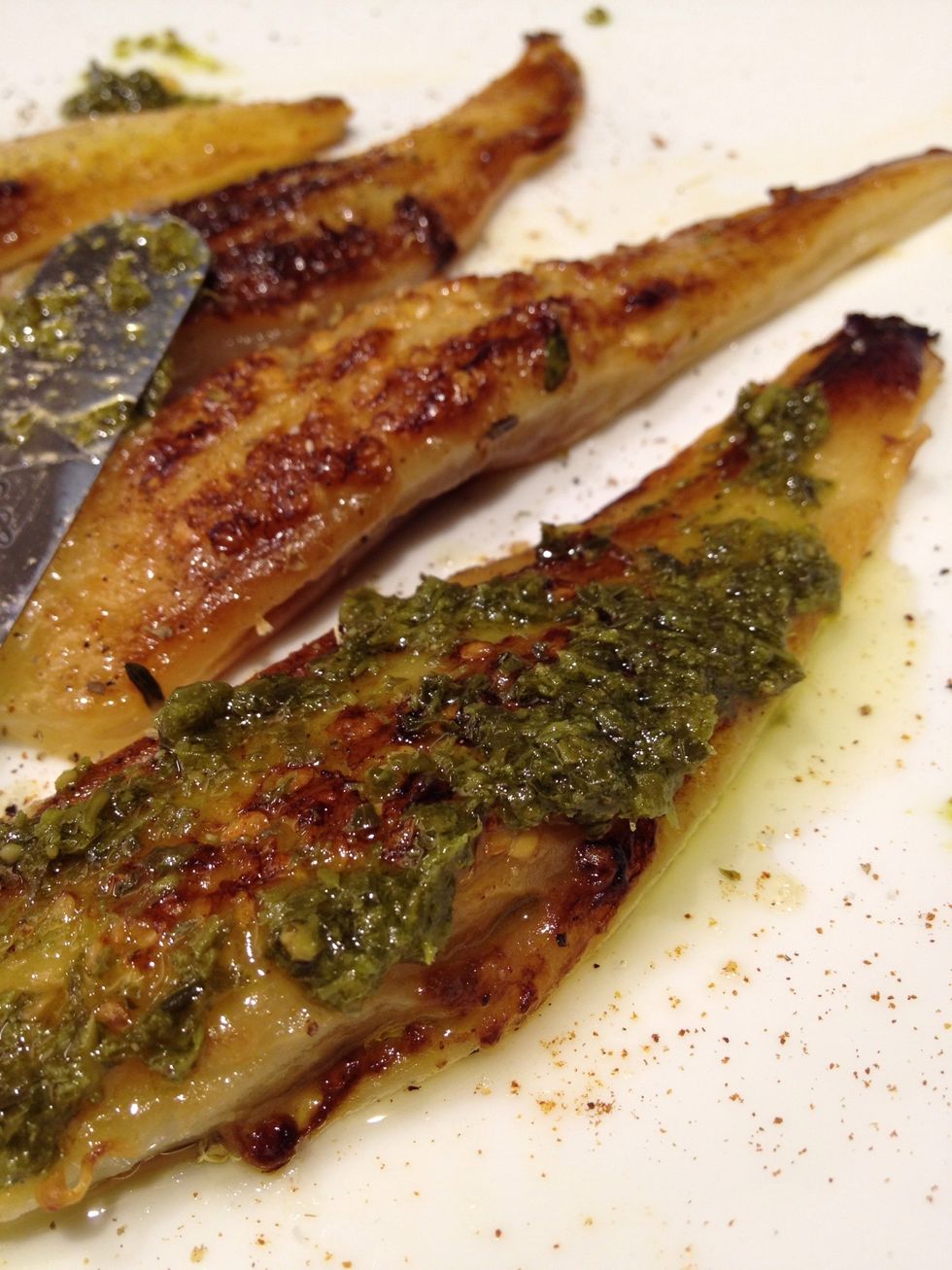 Spread some pesto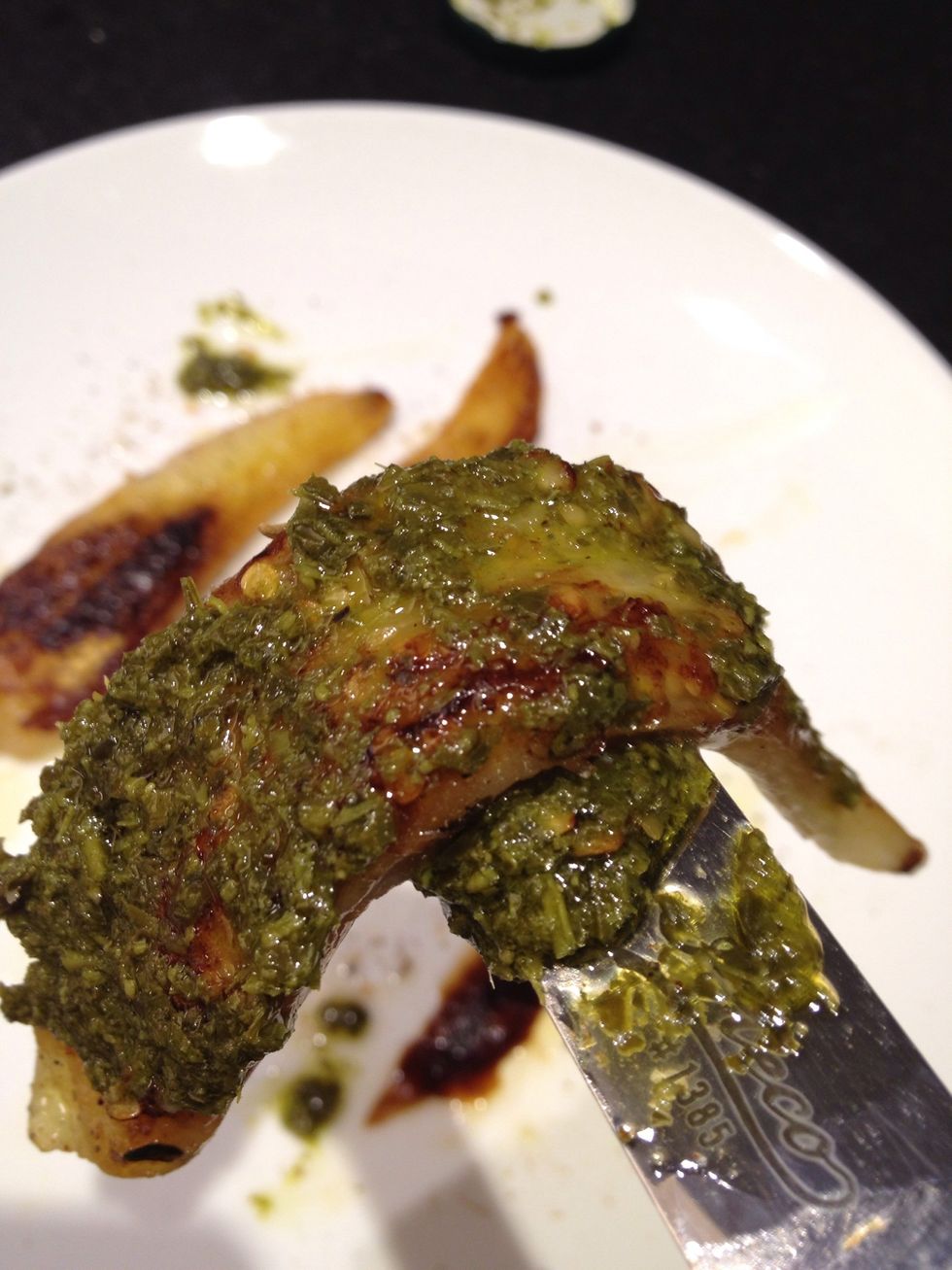 Go bananas...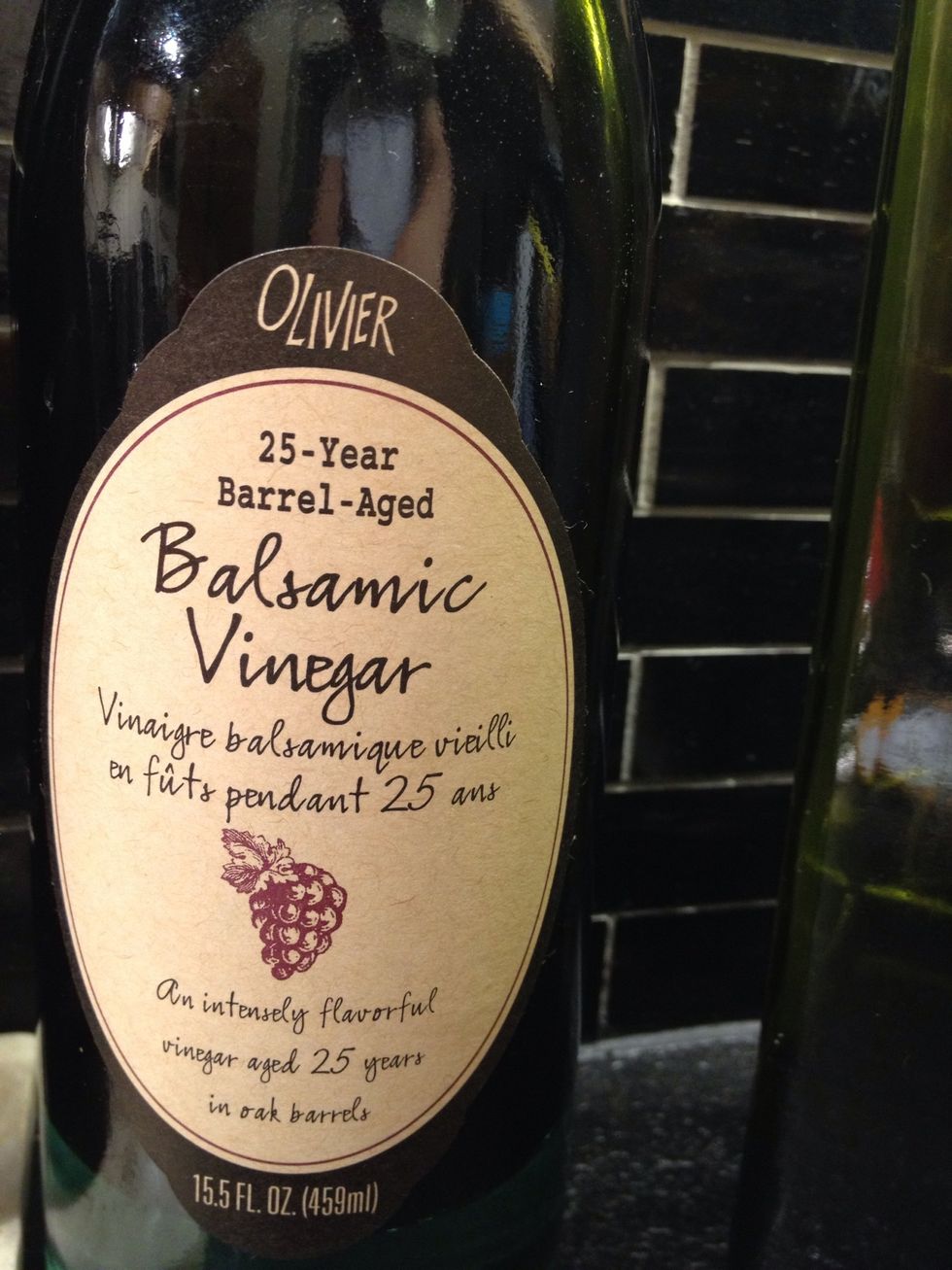 Balsamic... Or whatever condiment you feel like having it with. Yogurt could be good too.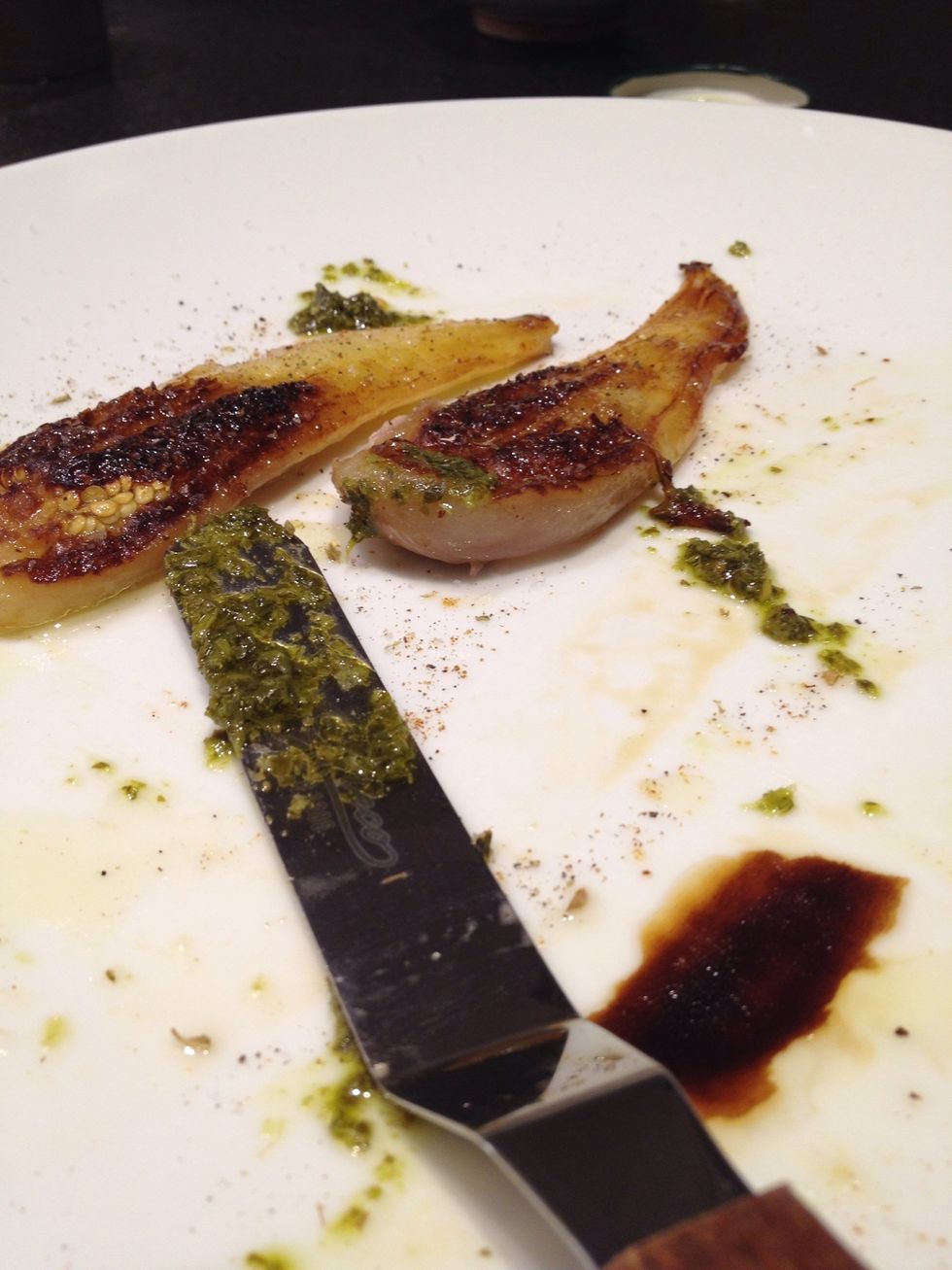 Share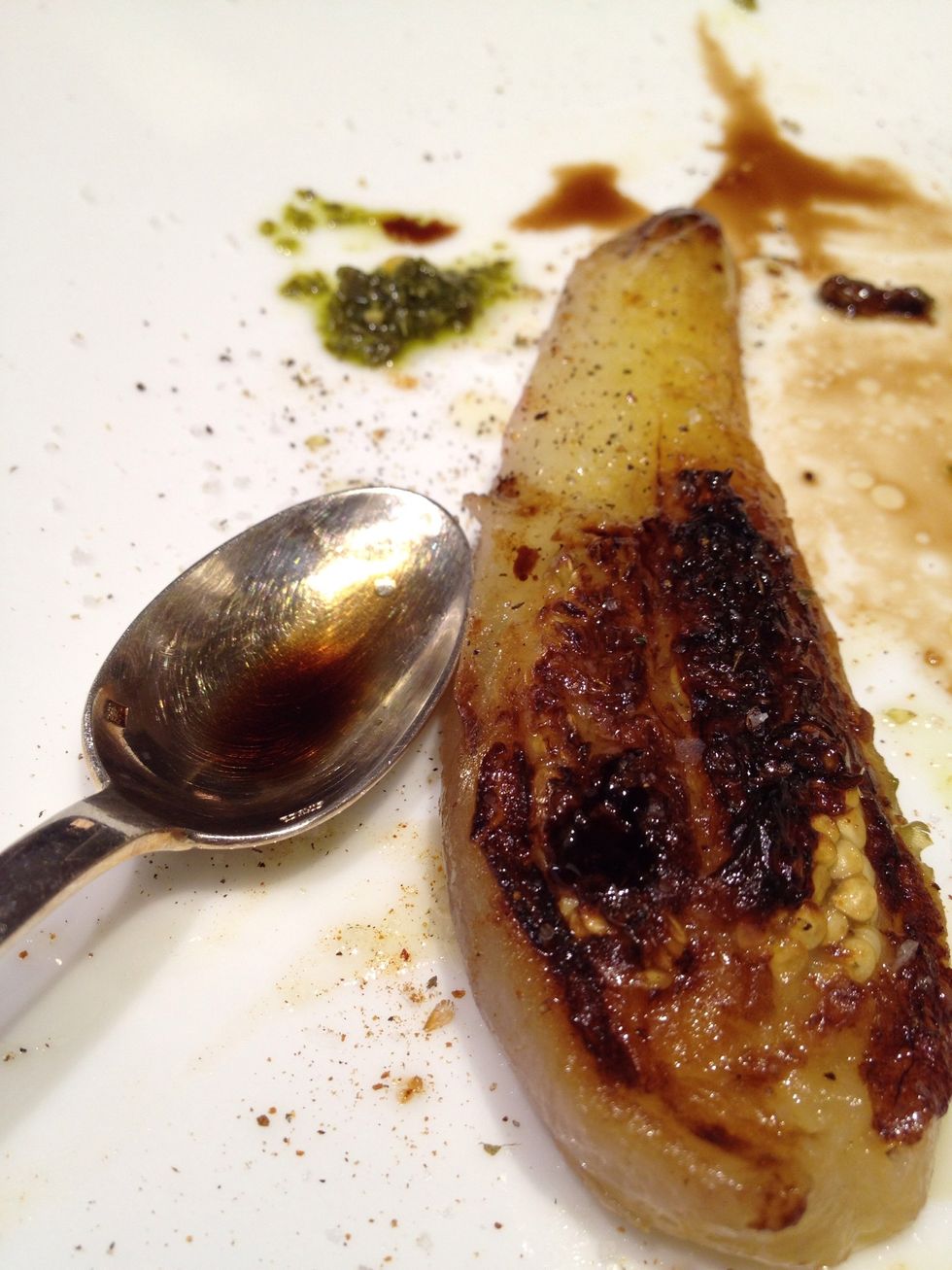 Or eat it all.
It will taste better with a glass of vino. Happy labor day.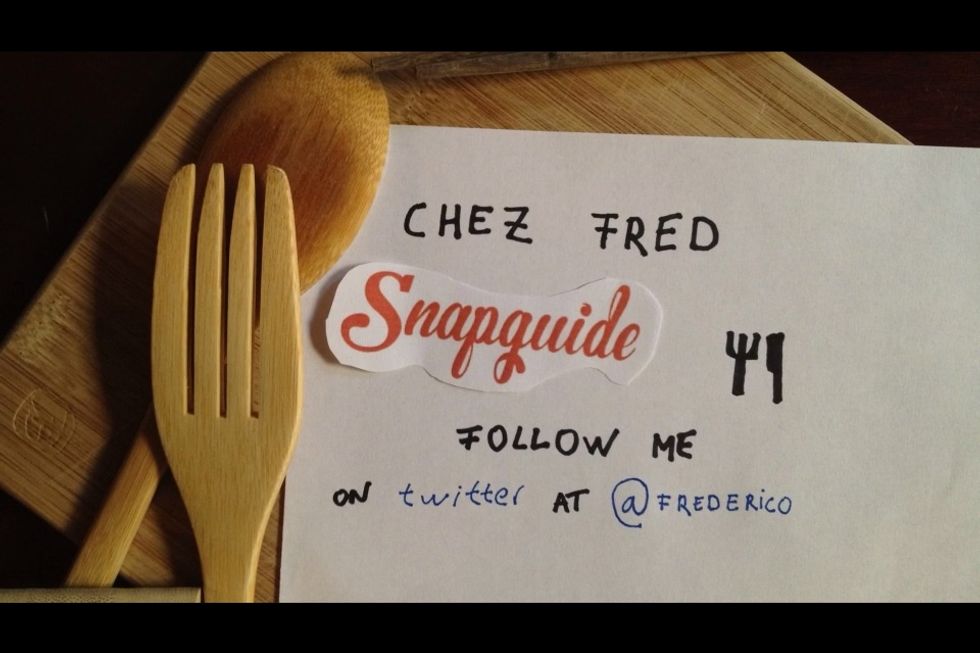 Thank you for watching. Don't forget to subscribe.
Eggplant
Marjoram
Lemon thyme
Garlic
Lemon
Salt
Pepper