"Thit heo quay", crispy, roasted by oven and delicious, pork belly, noodles
4119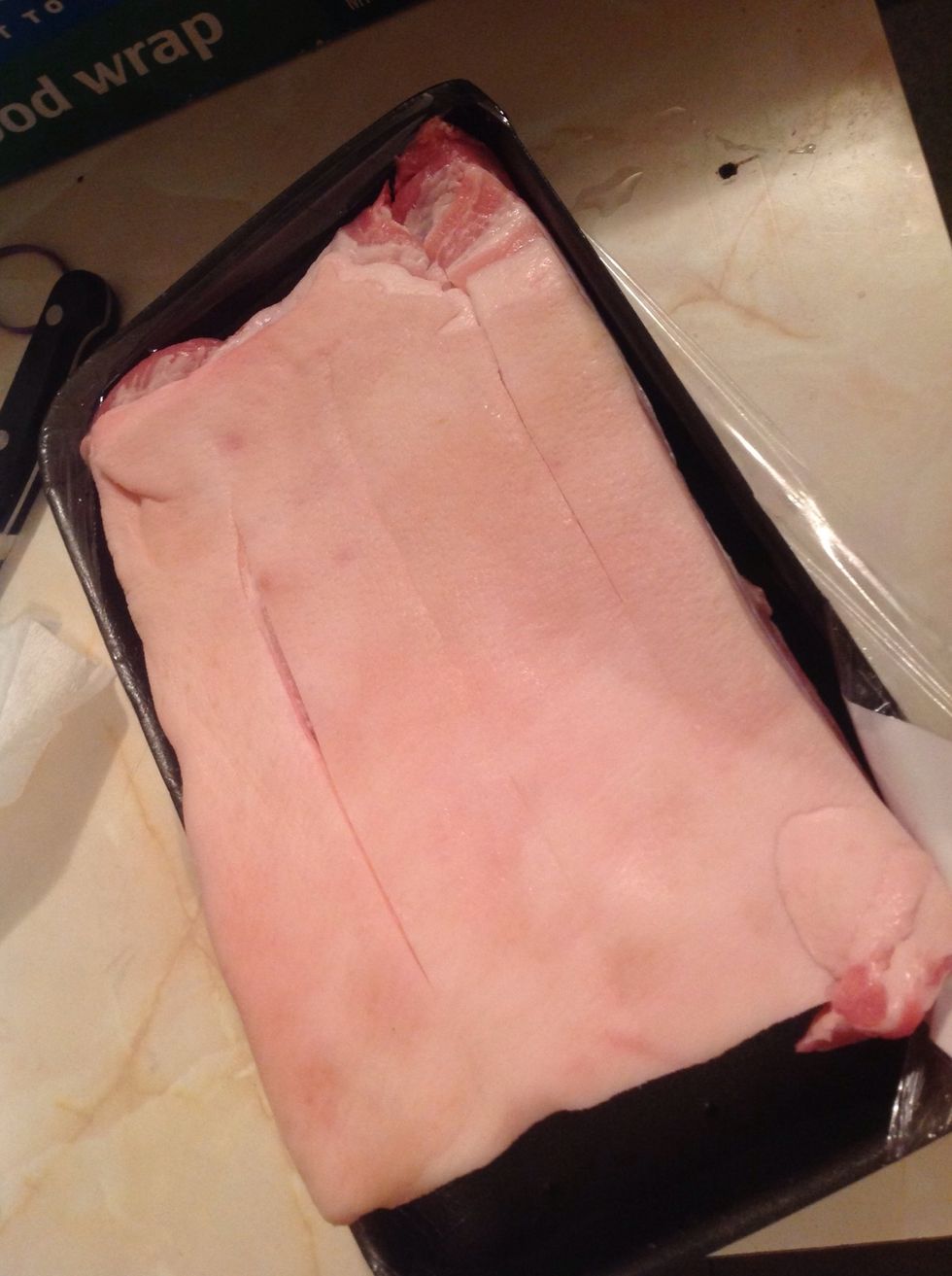 Pork belly: wash and check its skin. Make sure there is no hair on it. Cut some lines on pork skin like this. Dont cut deeply
Boil water and put it in 7 mins or till the skin surface shrinks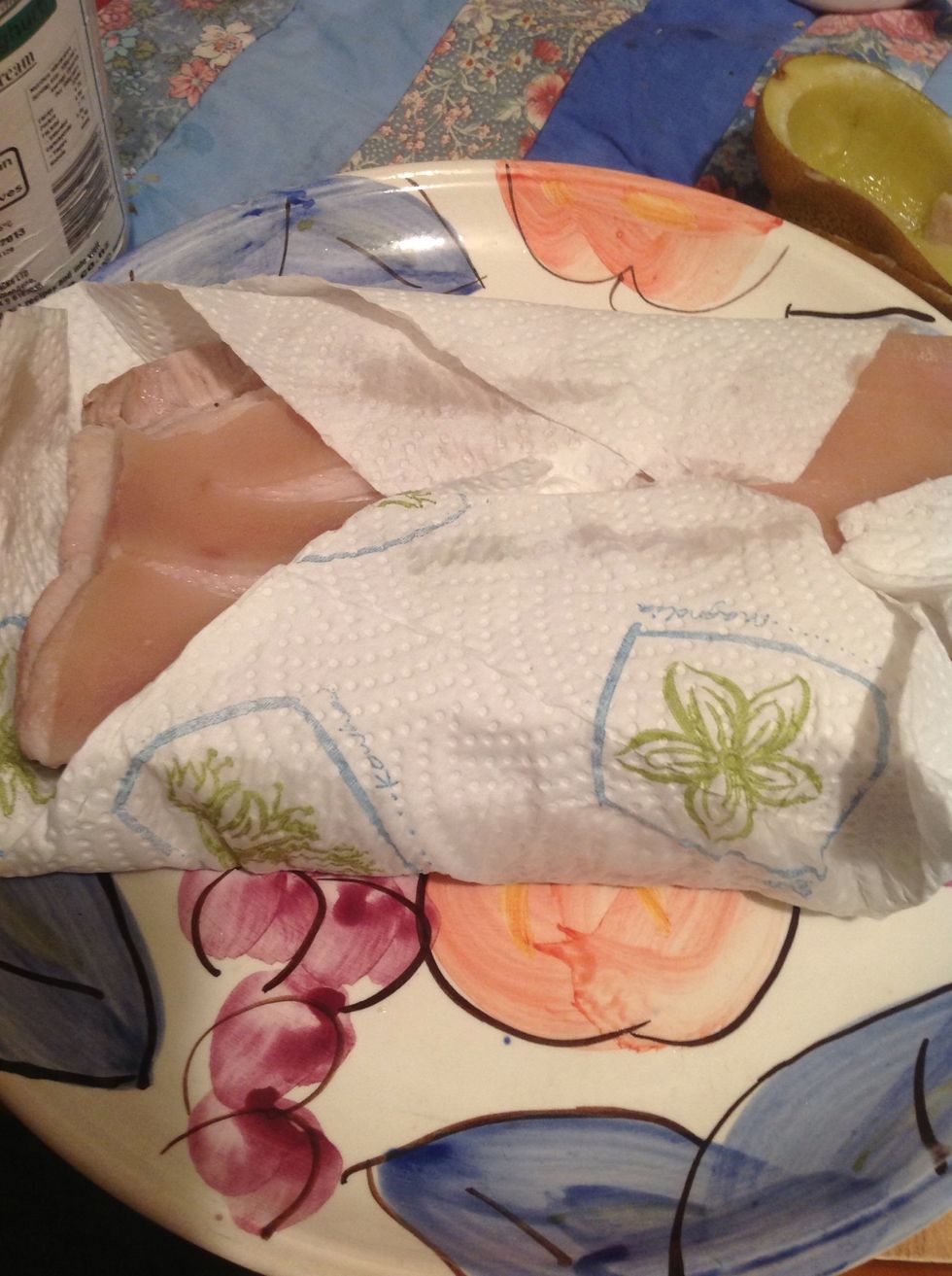 Use tower/ napkin to dry the pork belly. Then use a folk to stab the skin. This step helps the product beautiful with bubbles on skin after roasted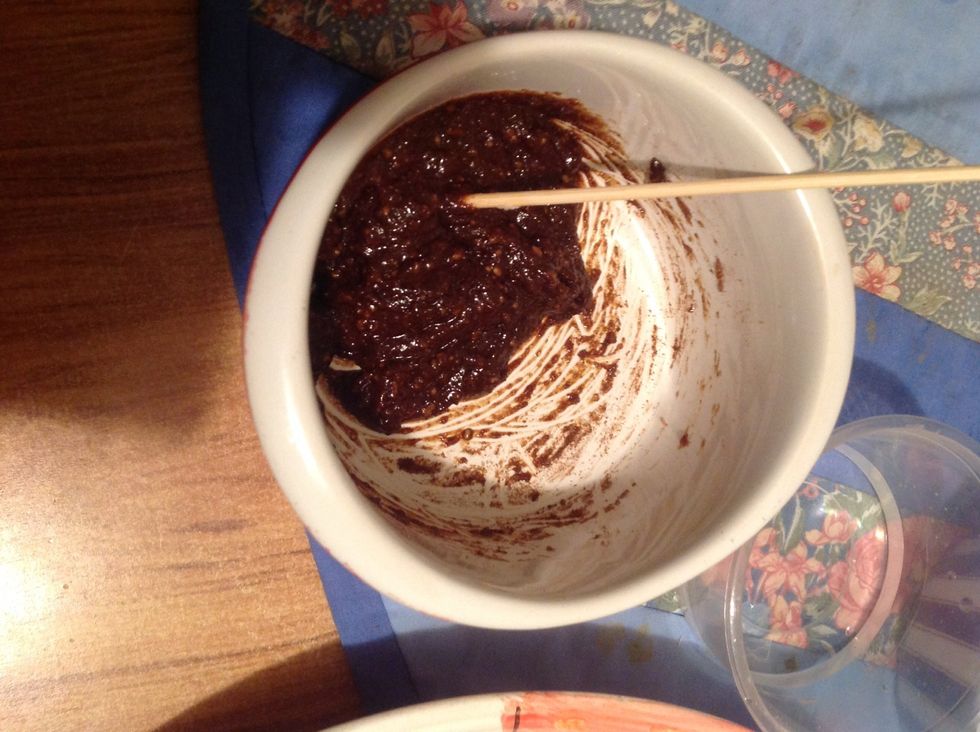 Mix marinate sauce: five spice, minced garlic, hoisin, sugar. Apply this sauce on meat ONLY, not apply for skin surface.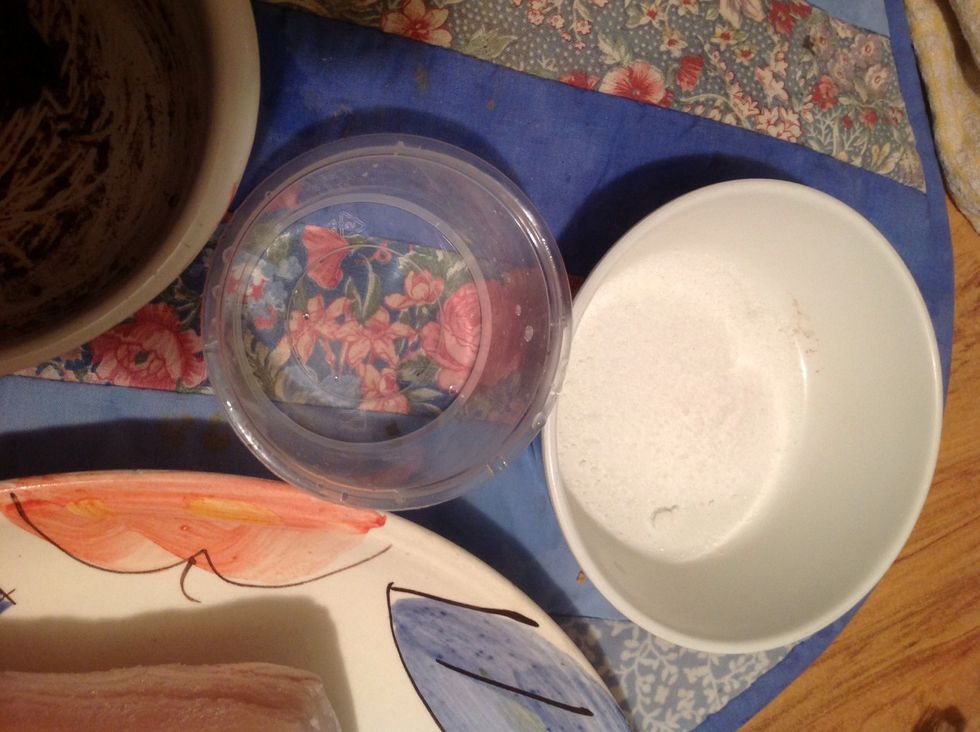 Prepare salt and vinegar in 2 separate bowls. Then use brush to apply salt and vinegar on pork skin ONLY. One layer of salt then one layer of vinegar till done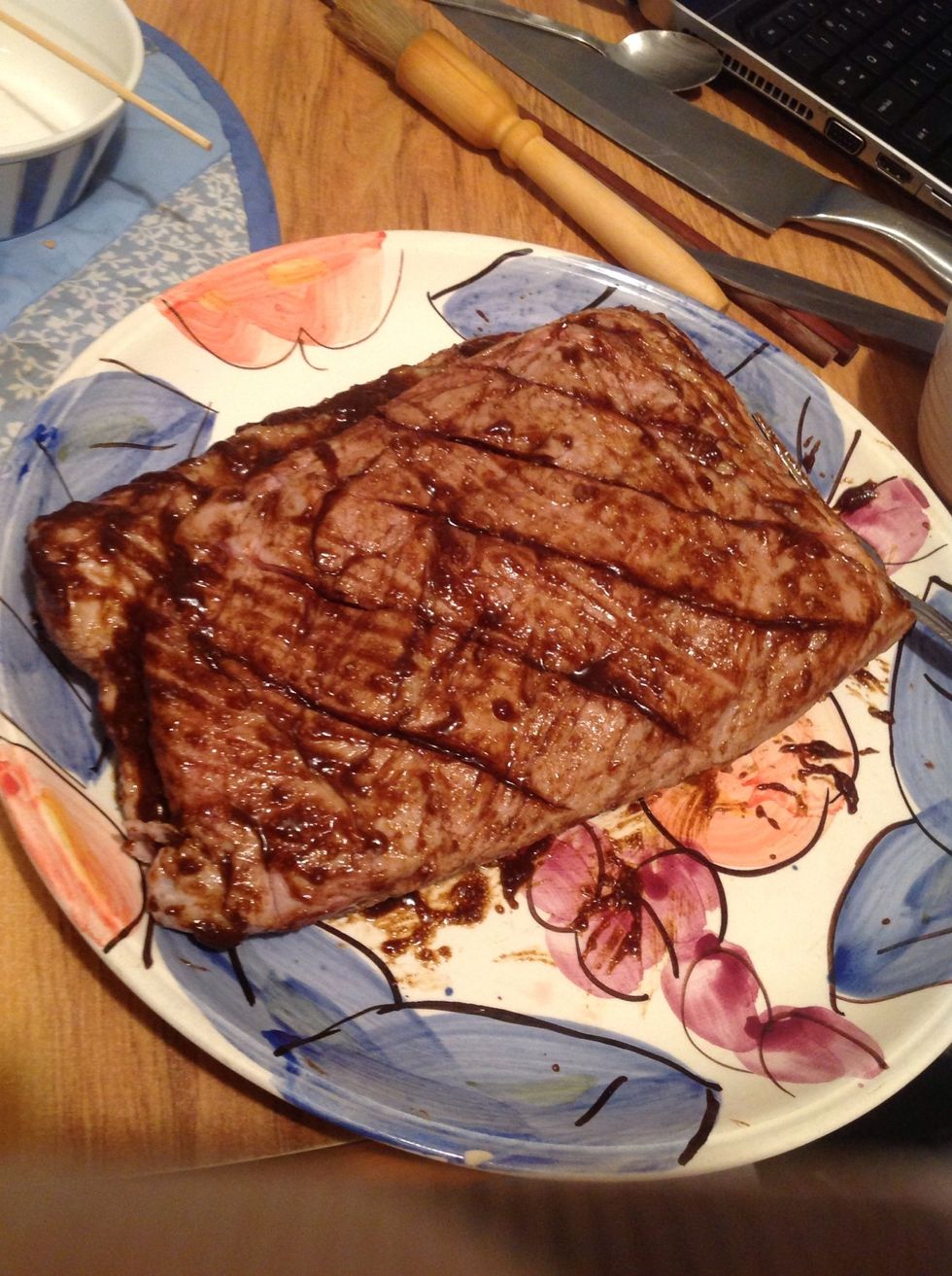 Marinate it in the fridge at least 4 hours
Put it in the oven like that. U can use foil to wrap the pan under to contain melt lard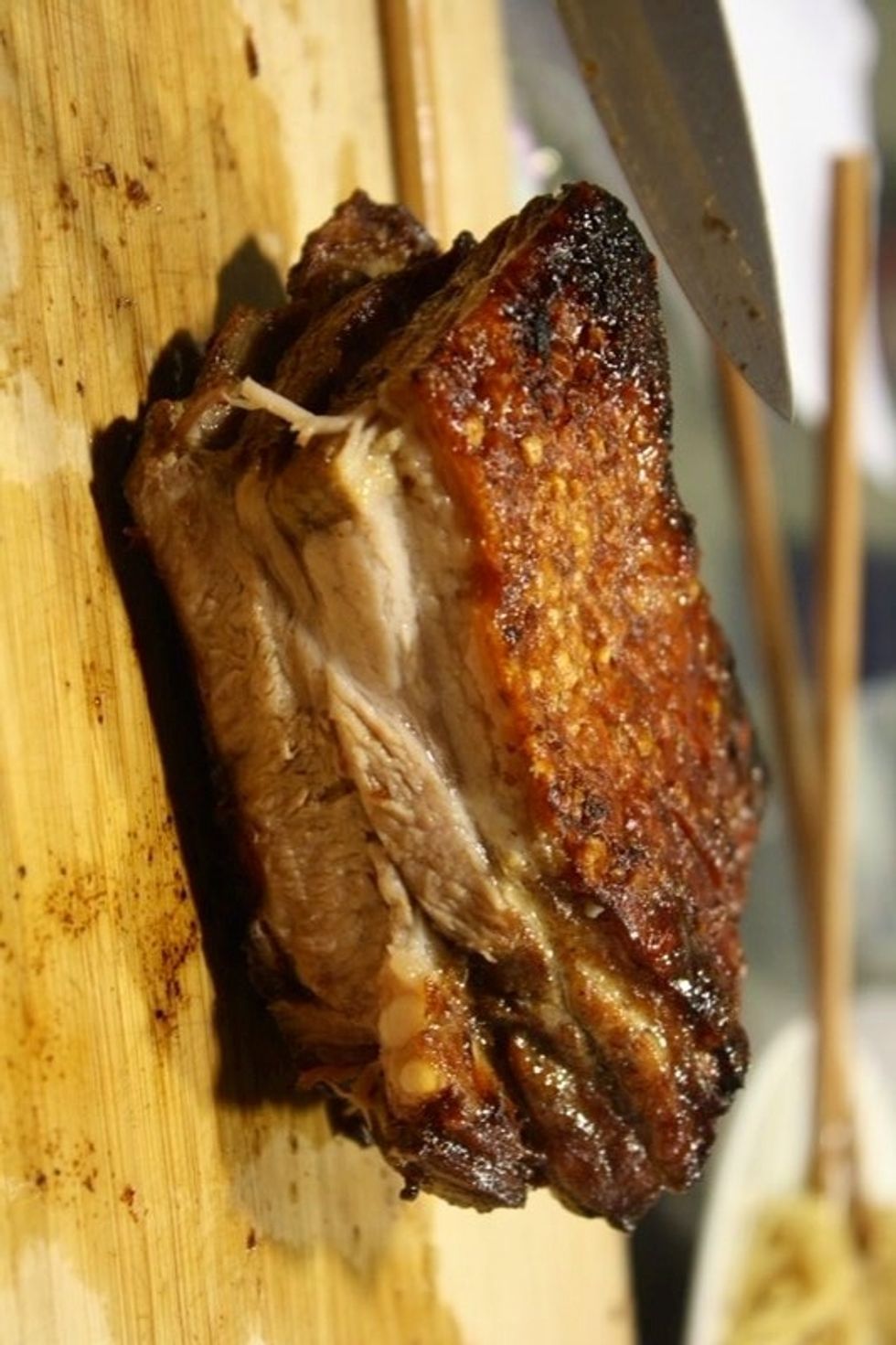 Put in the oven 200C. After 20 mins brush one more vinegar layer on skin. It can be done in 45 mins. Yummm!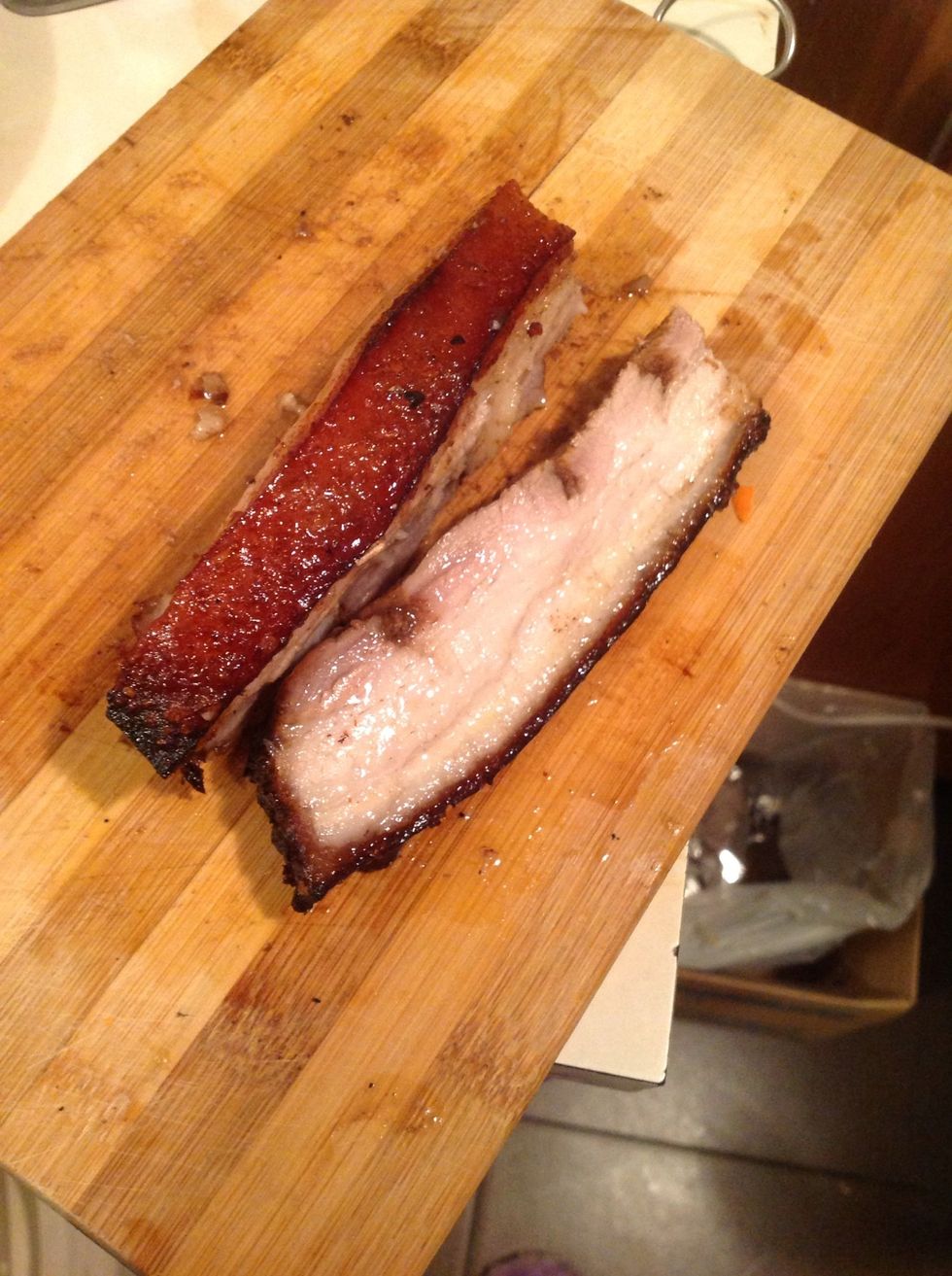 Cut it to check if it may be raw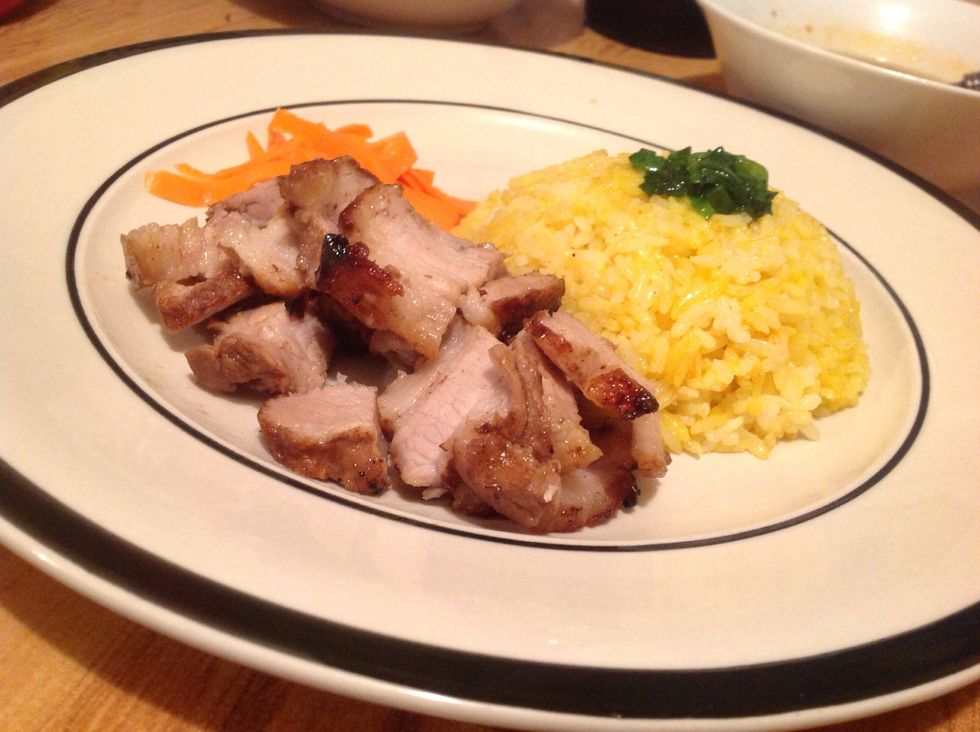 Add rice,and served. Delicious!
700.0g Pork belly
3.0tsp Five spice
3.0tsp Sugar
3.0Tbsp Salt
3.0Tbsp Vinegar
1.0Tbsp Minced garlic
2.0Tbsp Hoisin sauce