How to roast brussel sprouts 2 ways
This guide includes 2 preparations of Brussel sprouts, one with bacon and the other without. Both renditions are delicious and are a great addition to add to any meal.. Especially during the holidays!
7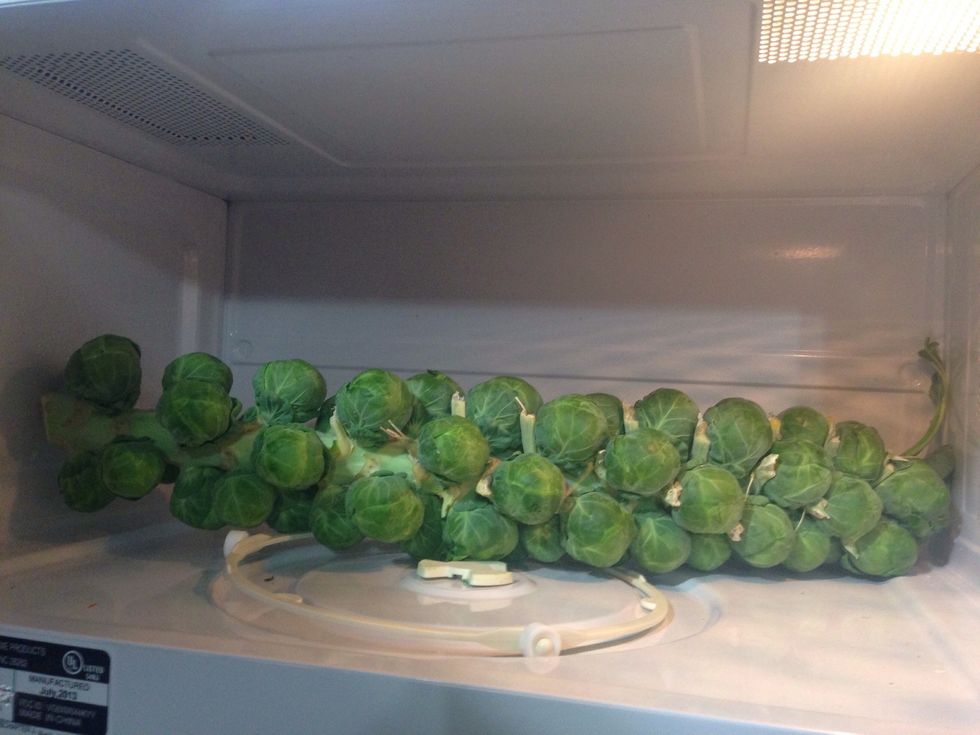 I first washed the stalk and microwaved the entire stalk for 1 minute to tenderize. I've skipped this step before, and it's optional. I found it sold like this at Trader Joe's, but it's not necessary.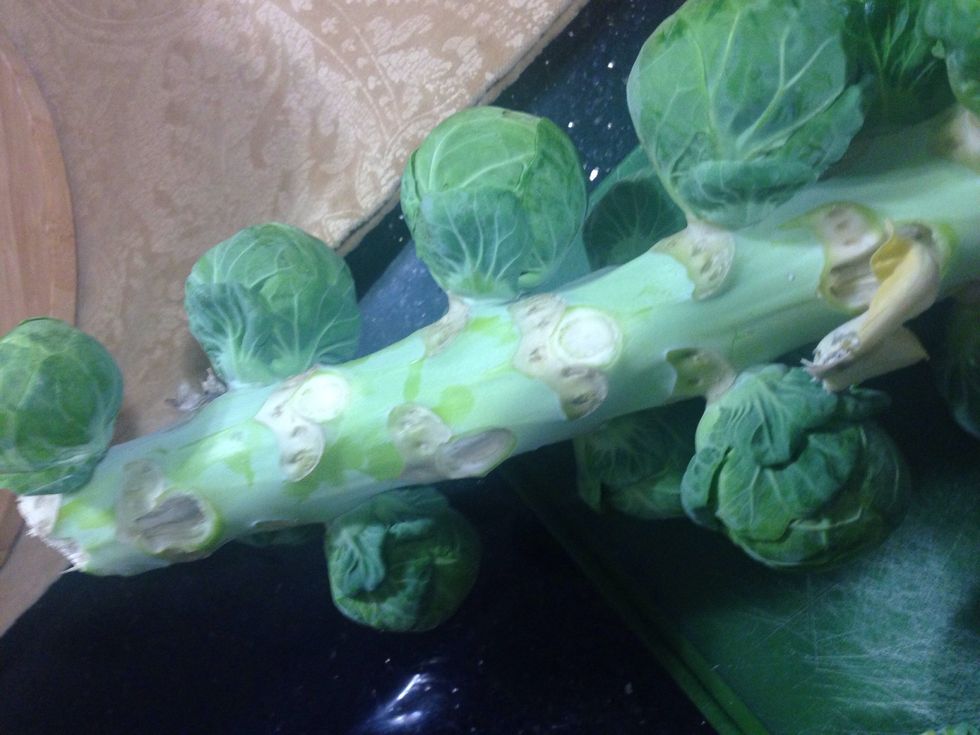 Ok! Fun part is to pull off the sprouts from the stalk. It's fun for kids to do to help with dinner. You may roast the entire stalk but that is purely aesthetic and may take longer to bake in the oven
Woo! All done!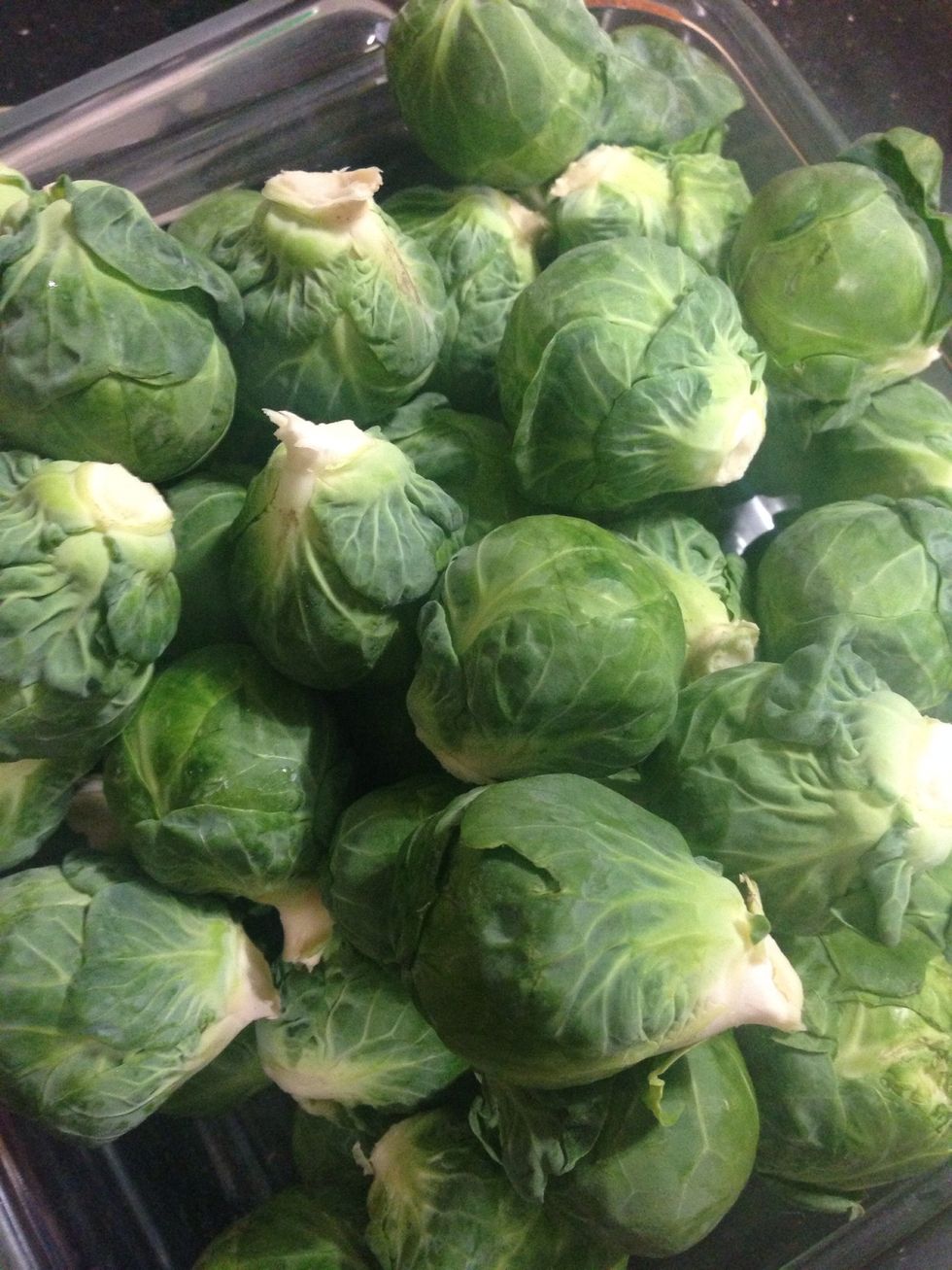 Aren't they pretty? Now give your little sprouts another quick wash.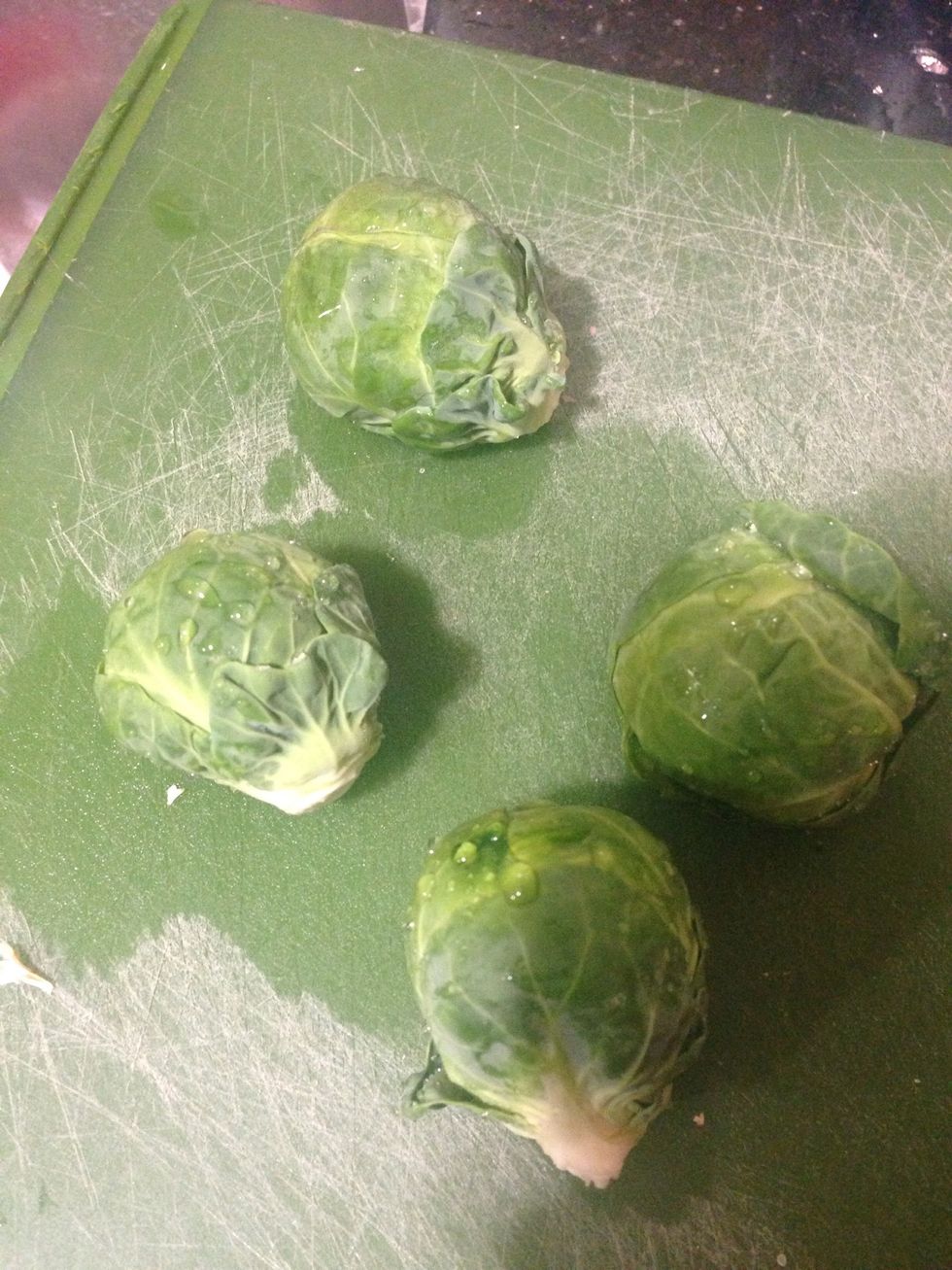 Trim your sprouts of anything unsightly.. (Wilted leaves, pieces of stalk still attached, etc)
Slice the larger sprouts in half, lengthwise like this. The smaller sprouts can be left whole. This allows for even cooking and it looks even more yummy coming out of the oven.
Speaking of ovens, preheat to 375°F
All cleaned and washed and ready to absorb all the flavor you can put!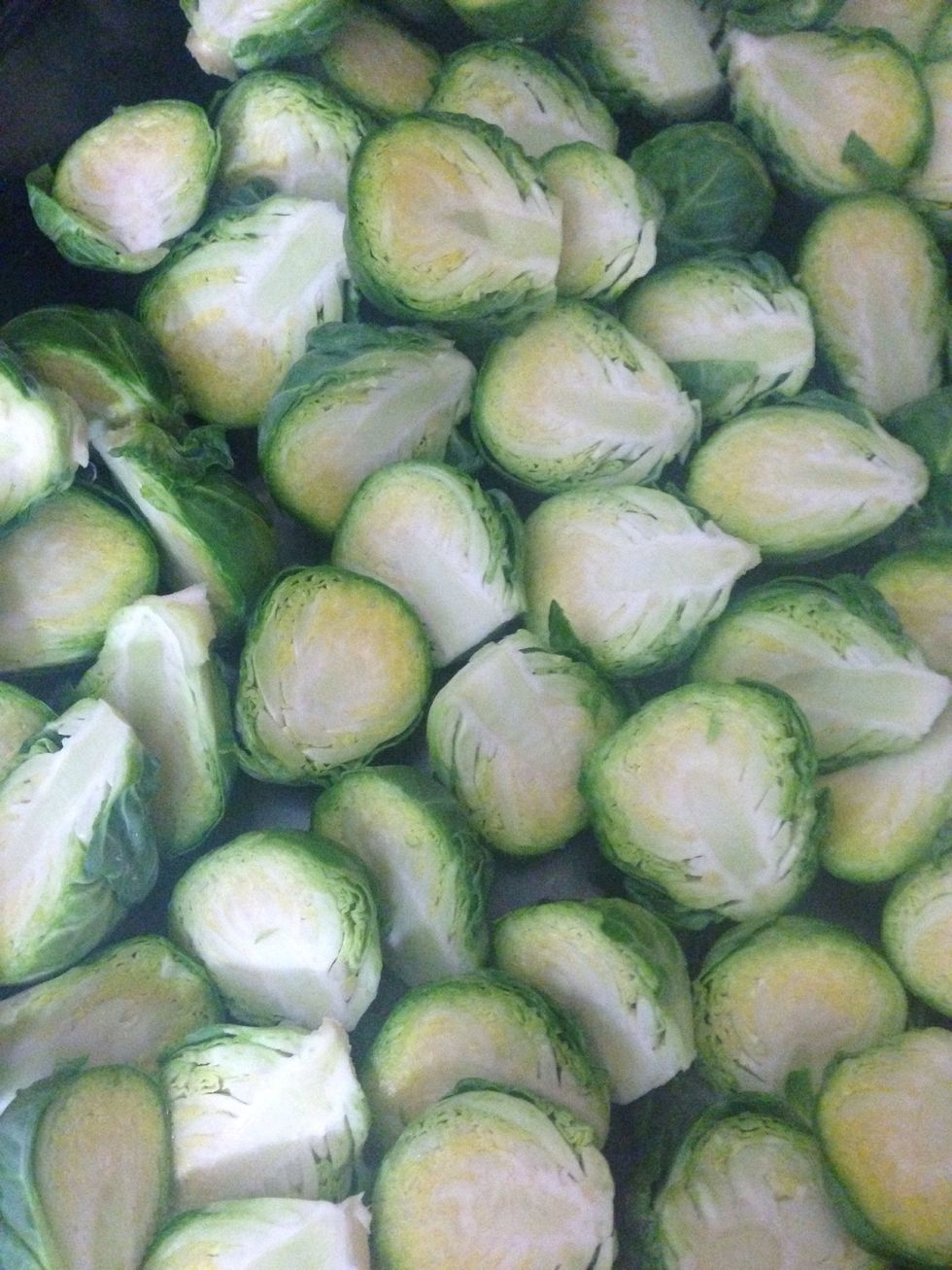 You may separate the batches and do both flavors at once, or just keep one big tray of Brussel sprouts.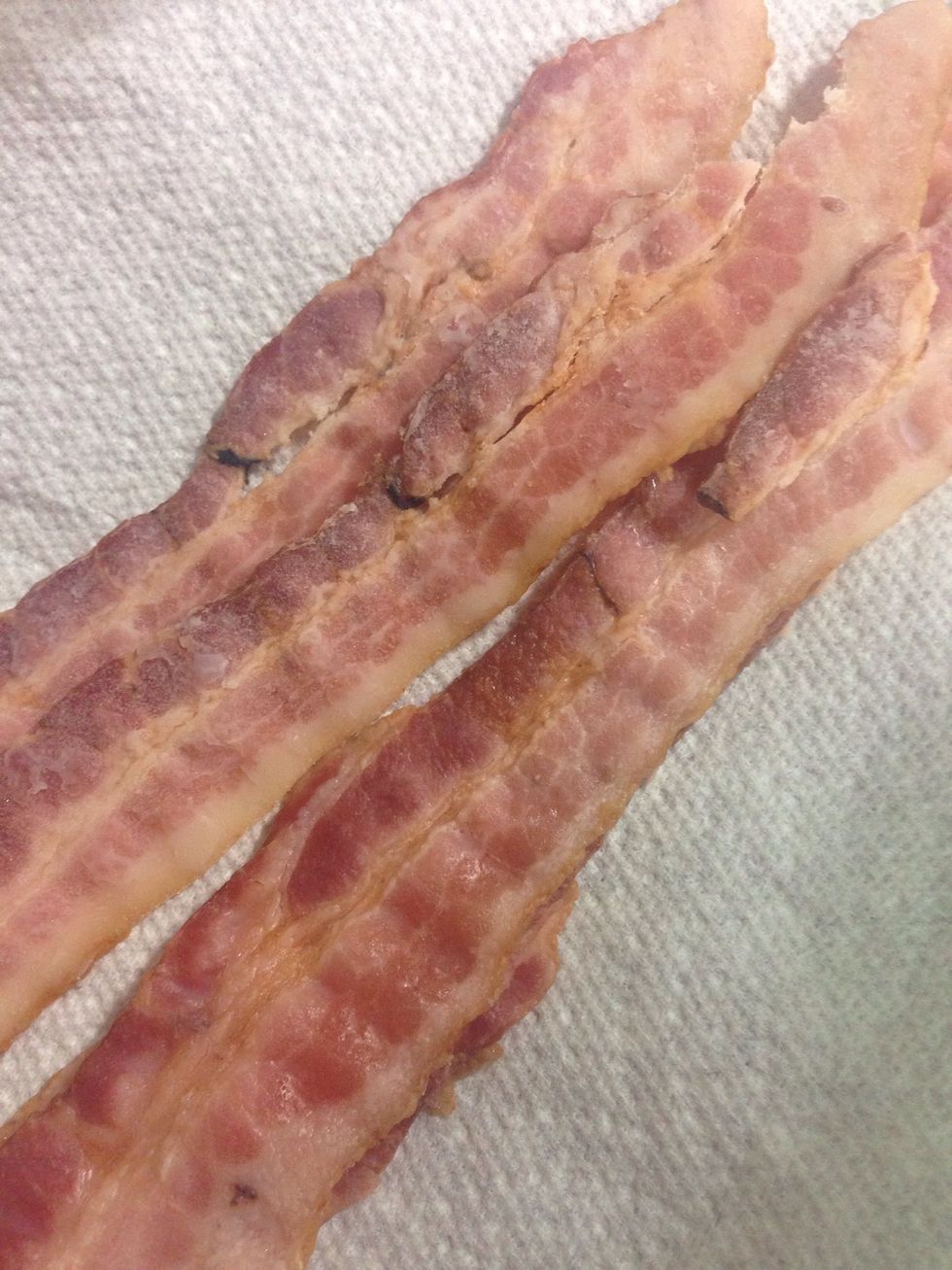 Mmm.. Bacon.. This is optional! The first recipe is flavored with bacon & garlic, and the second is flavored with garlic & lemon. I used 4 strips of bacon. Proceed how you'd like to.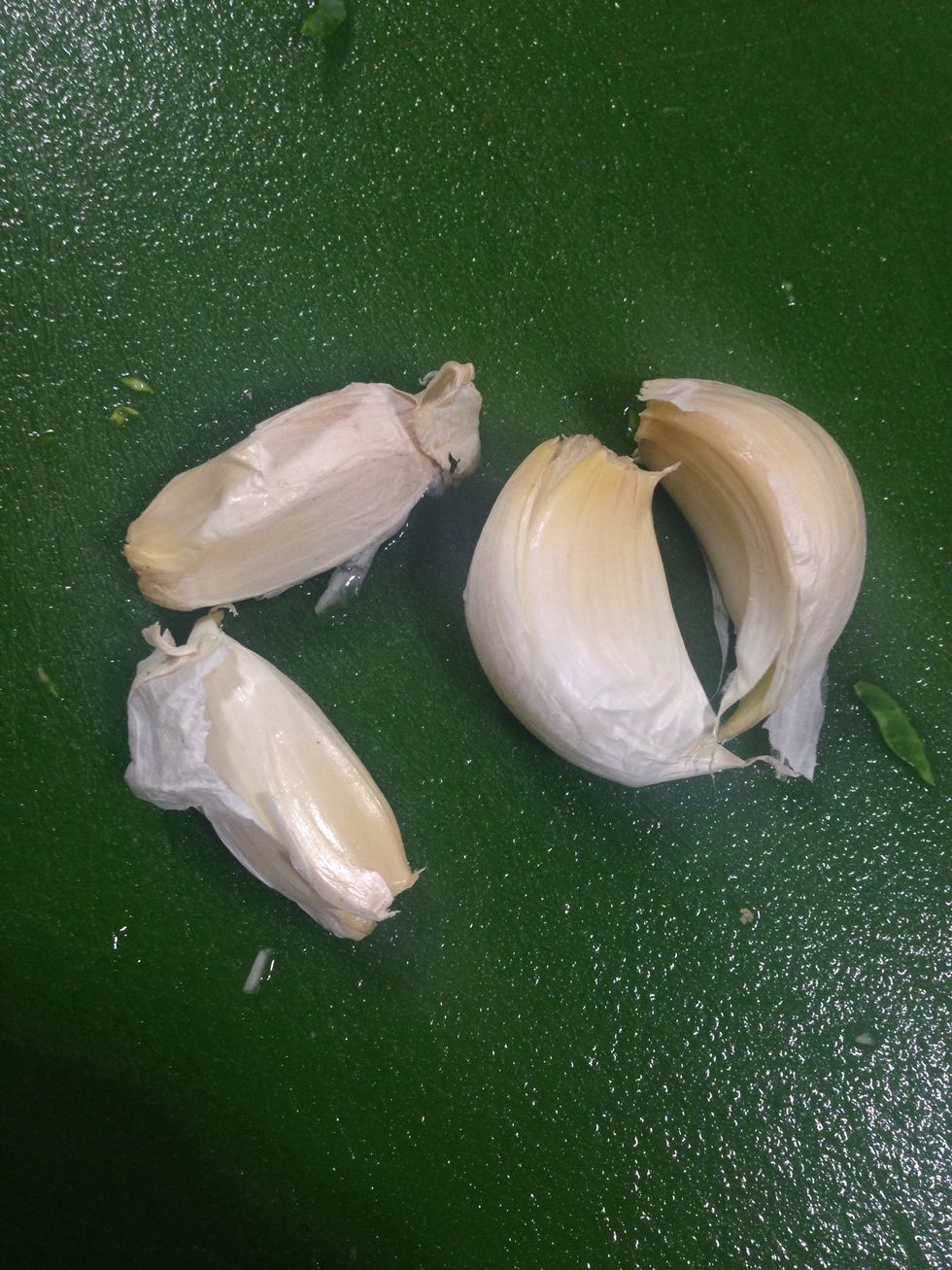 4 cloves of garlic for the whole stalk, if you're separating the batch, split 2 for bacon flavored and 2 for the lemon.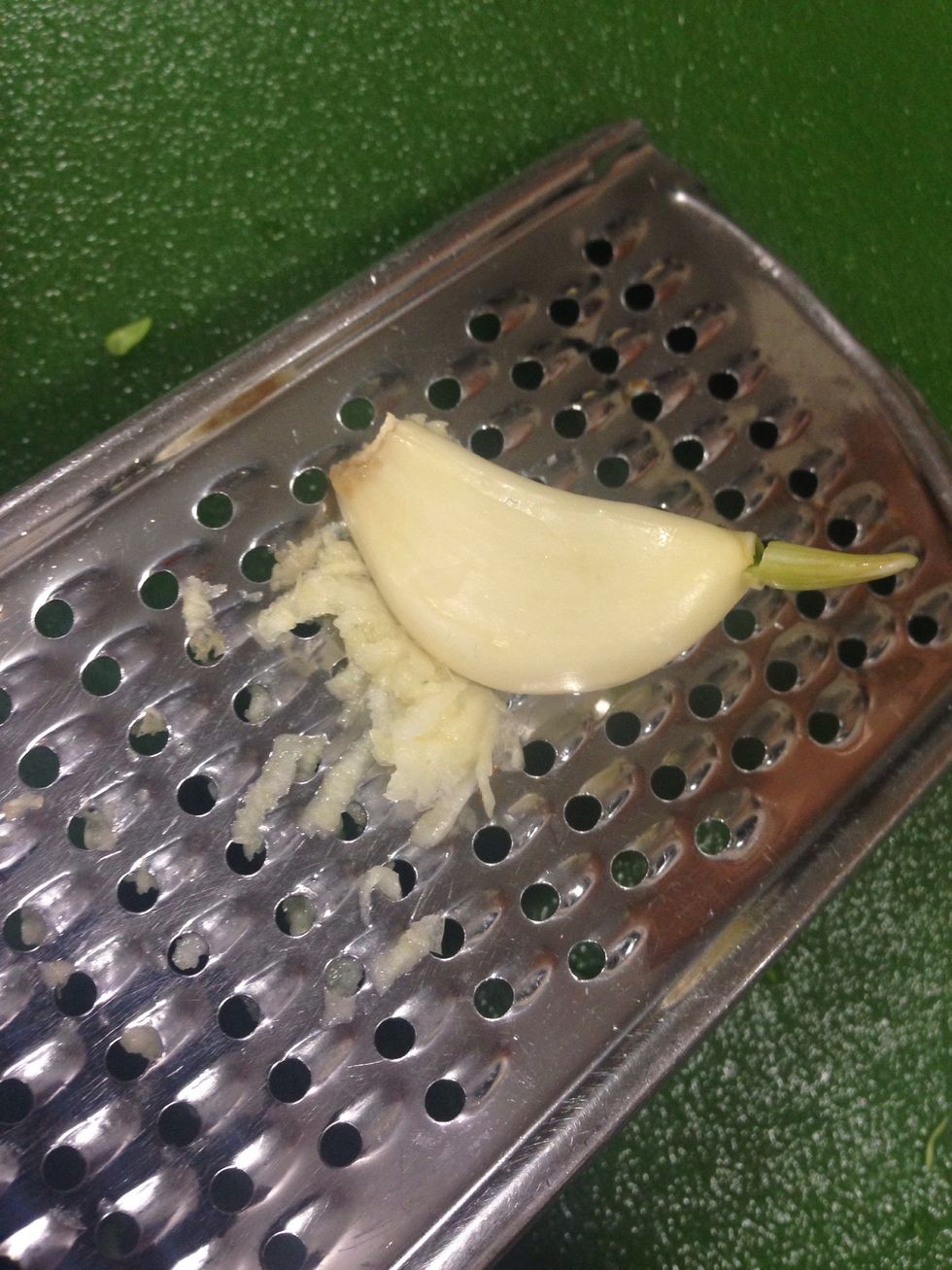 Grating the garlic like this releases the oils and produces a stronger flavor than simply slicing or chopping your garlic. Plus, it's faster!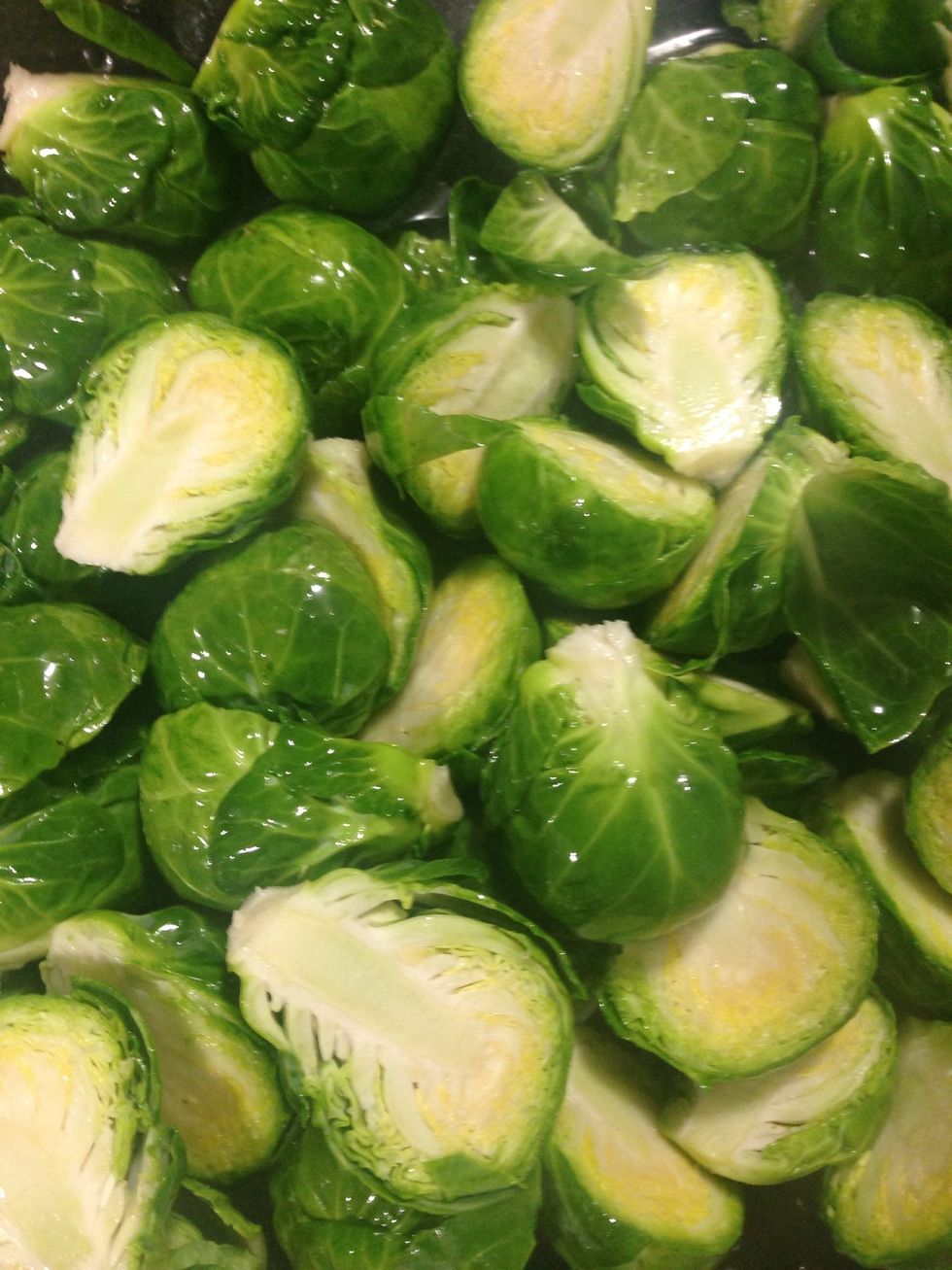 Cover your sprouts with 1/3 cup of oil for lemon and a bit less for the one with lemon.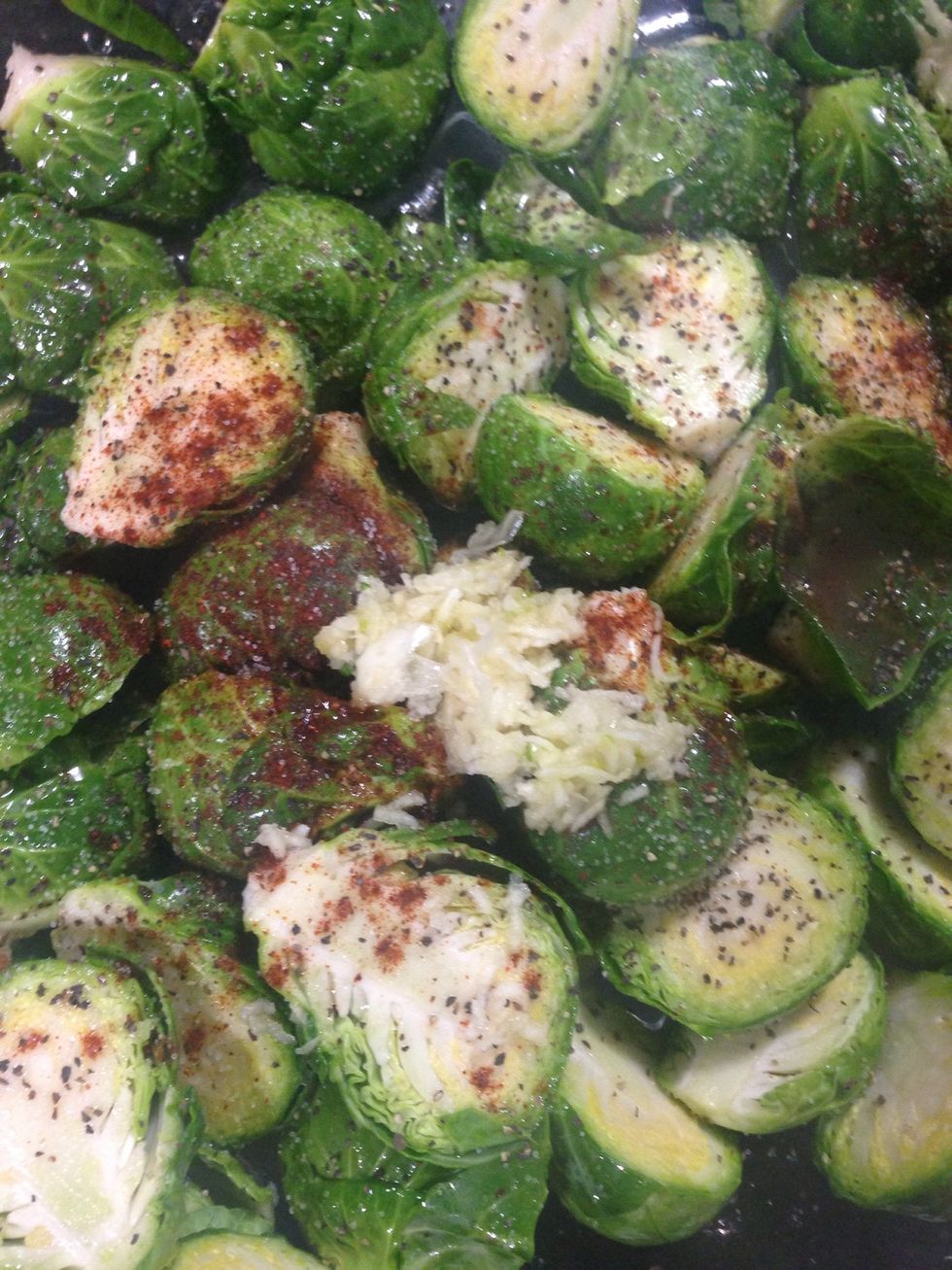 Cover with salt, lemon, pepper, garlic, & some chili powder. I like add all at once & mix it with my hands. If you don't want to use your hands, just mix the ingredients (with oil) like a vinaigrette.
For the 2nd recipe, chop your bacon and begin cooking in your pan.
Add your garlic and continue to fry. I added the oil, salt, pepper, and chili powder to the pan just to mix it together then poured on top of the sprouts.
Pour it all over your sprouts. First recipe was lemon, and the second was with bacon. The other ingredients are kept the same, only thing variable is the lemon or bacon.
Roast in the oven for about 40 minutes, and cover with foil for more even cooking. My family enjoys eating this, and I hope yours will too. Cheers, and Enjoy! Bon appetite!
1.0 Stalk of Brussels sprouts (approx 40 pieces)
Olive or Vegetable Oil
4.0 Cloves of Garlic
Salt & Pepper
1/4c Lemon Juice
Bacon
Chili powder
Glass baking tray
Foil
Small grater or garlic press
Microwave (optional)