Roast and Crust Steaks in a combi
12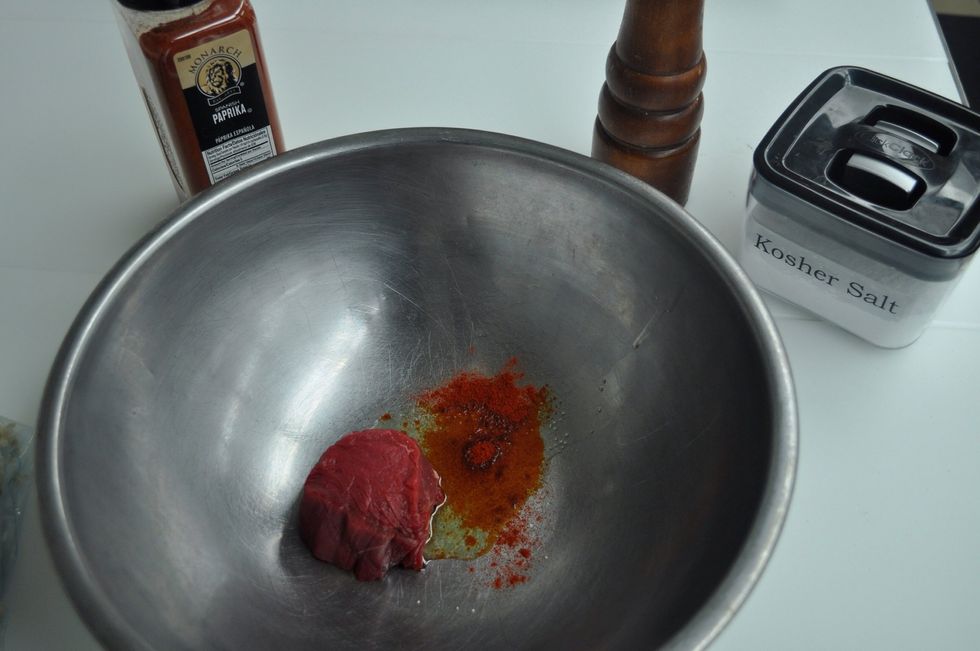 Toss your steaks in a bowl with olive oil, salt, pepper, and paprika.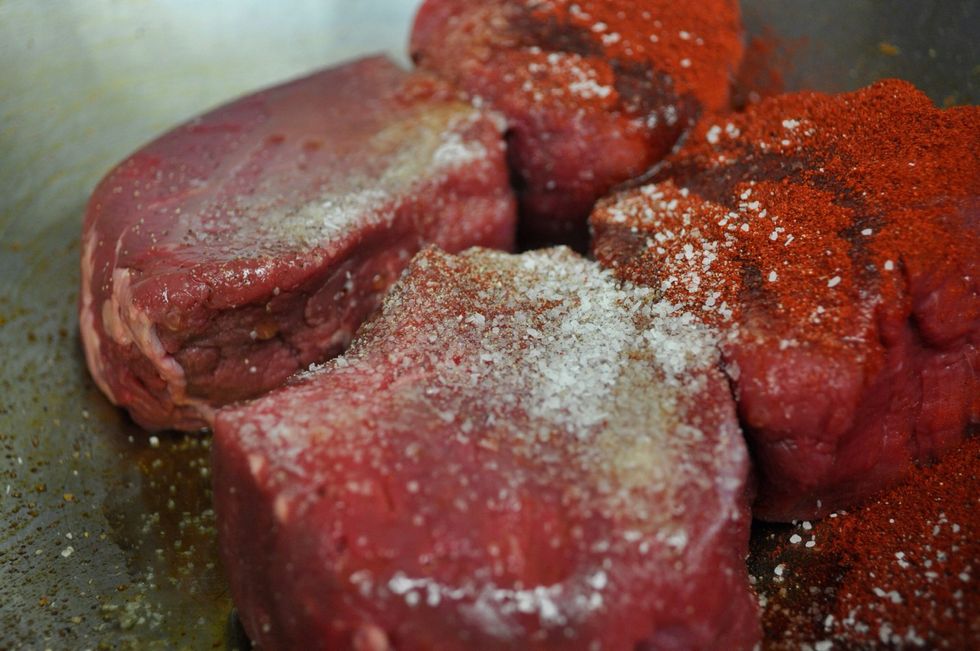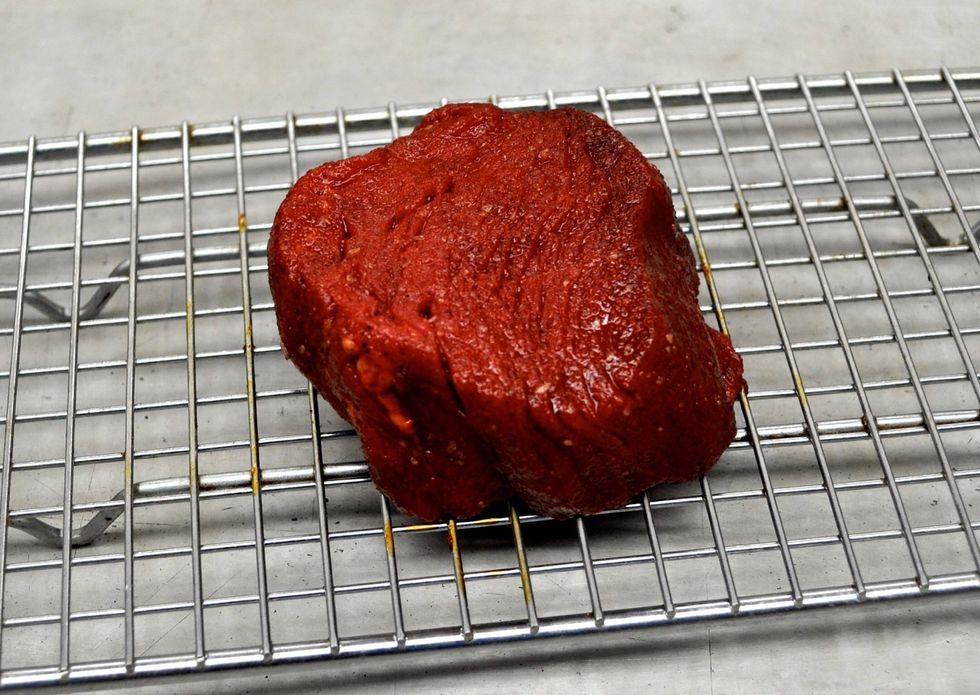 Lay the steaks out on a rack before you put them in the oven.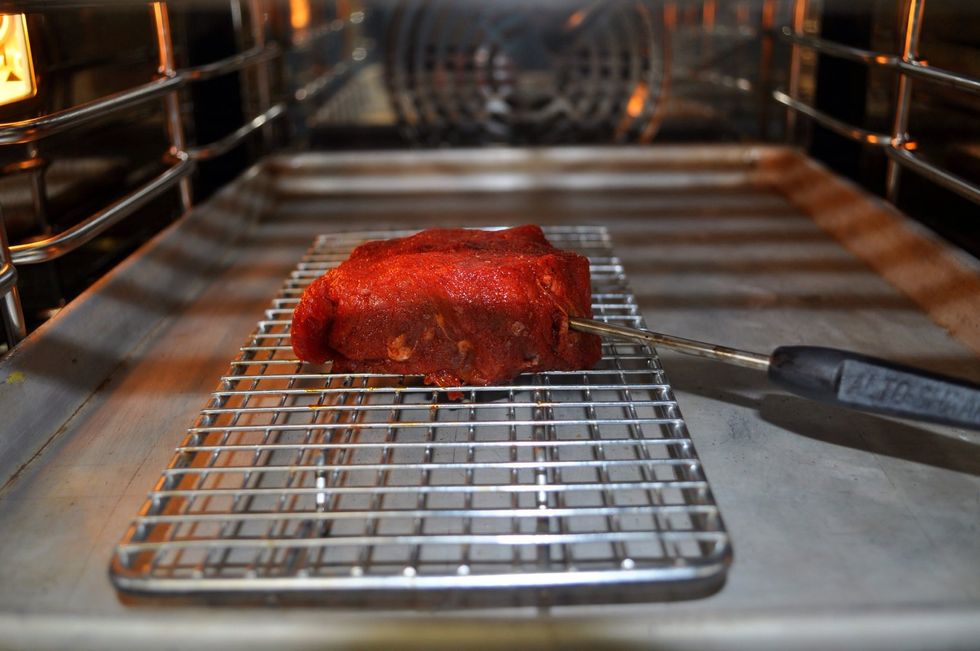 Probe the steaks and cook them at 325F (163C) until they are between 118F (48C) and 125F (52C). Smaller loads should be cooked longer.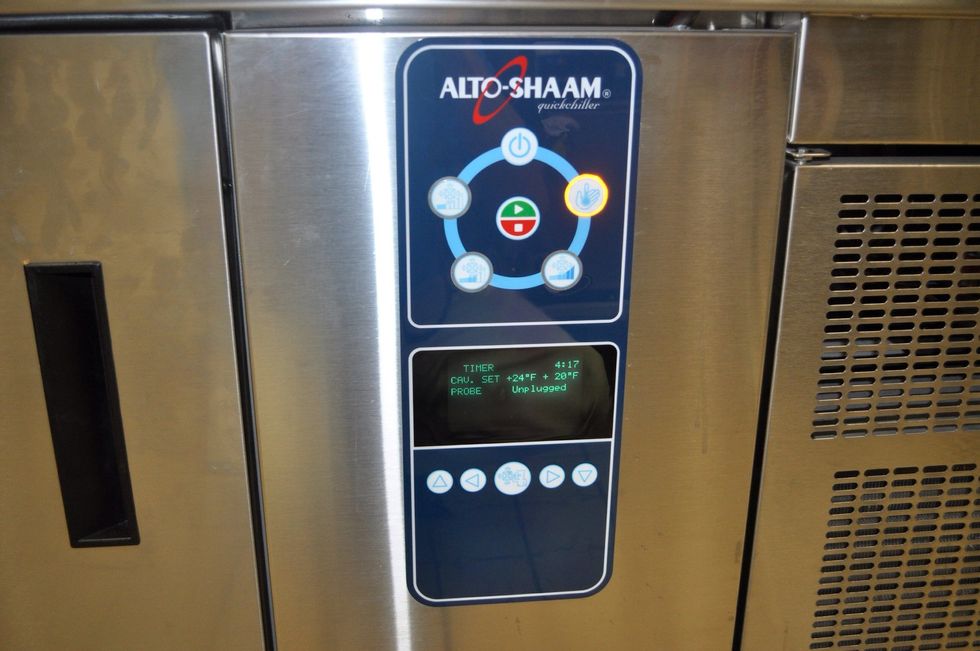 After the steaks are cooked put them into a blast chiller set to 25F (-4C) until they are below 40F (4C).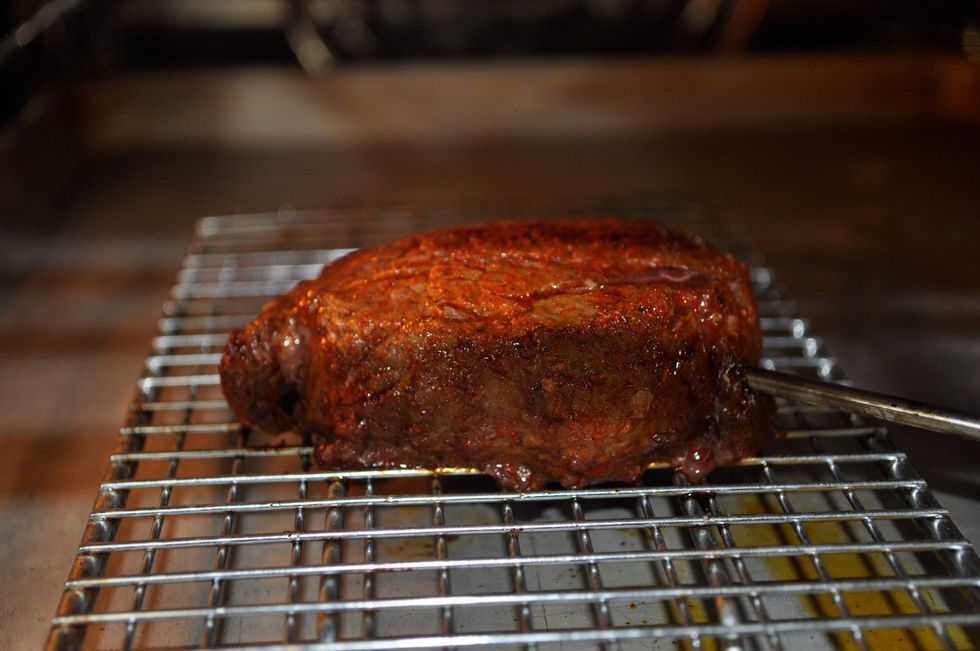 They will have a nice color to them and will become even darker during the rethem process (a future guide)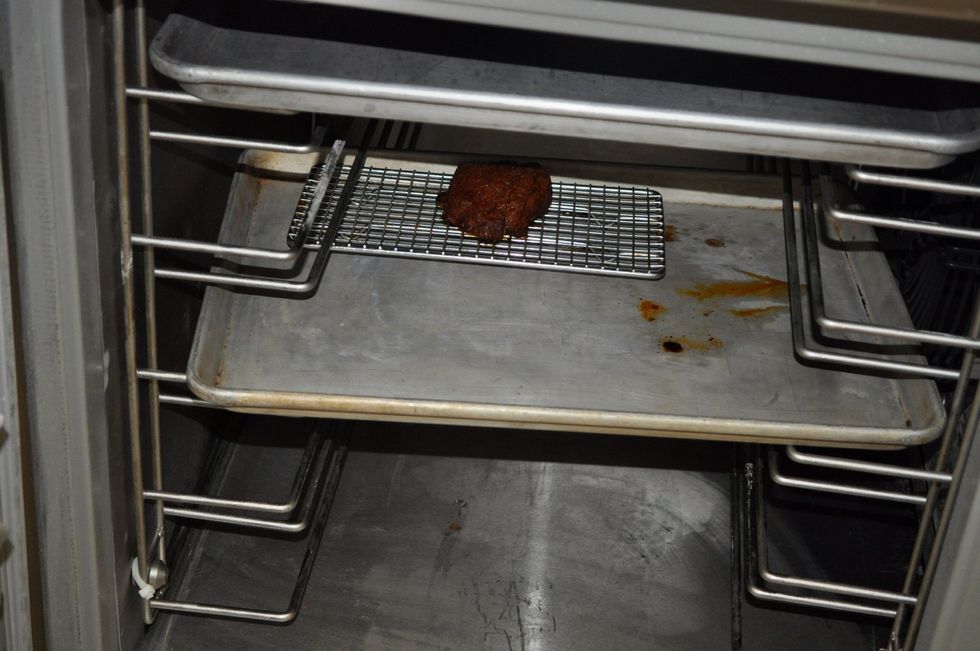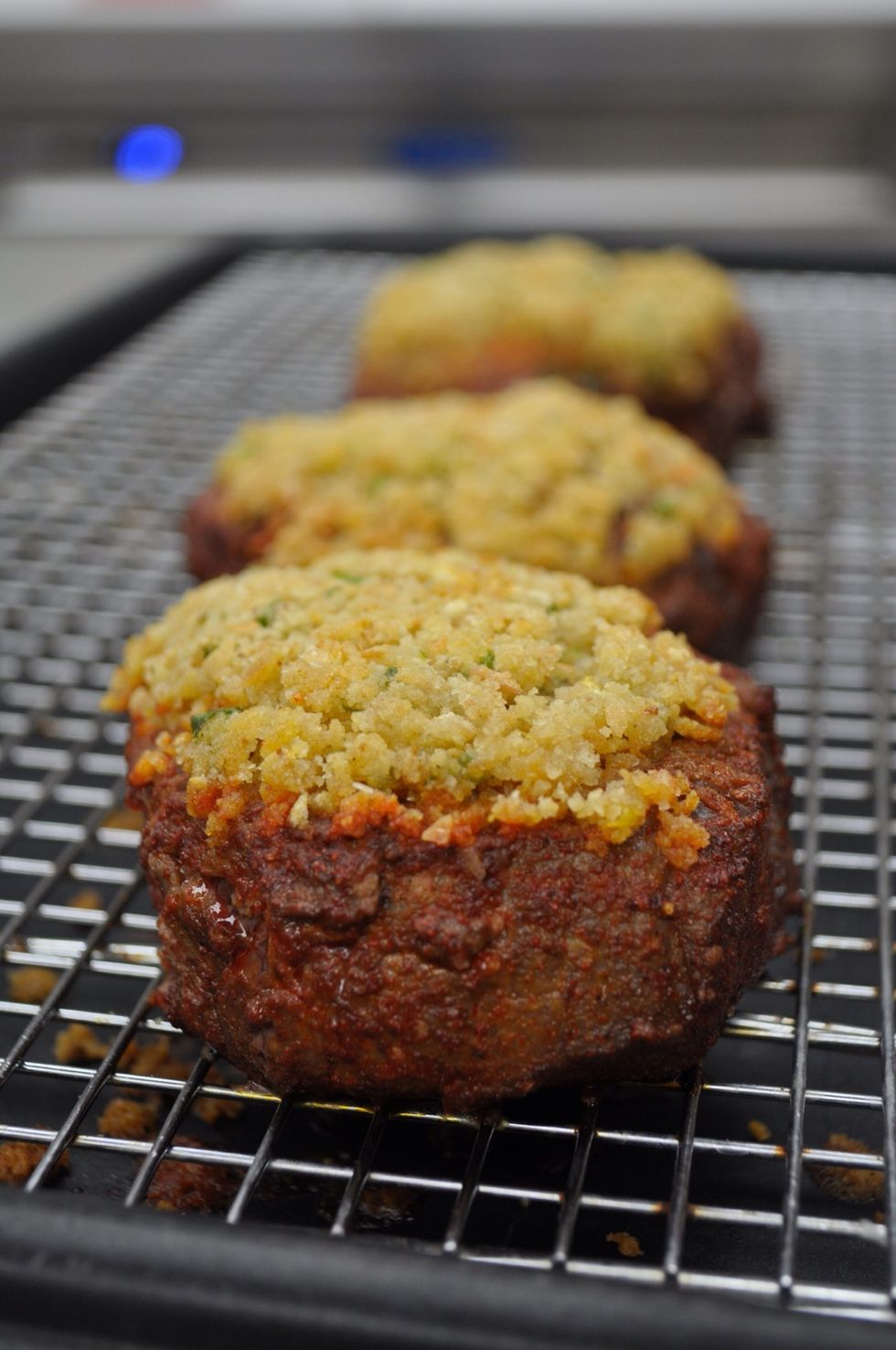 Optionally you can place a crust on the steaks during cooking. Mixing the crust will be included in another guide.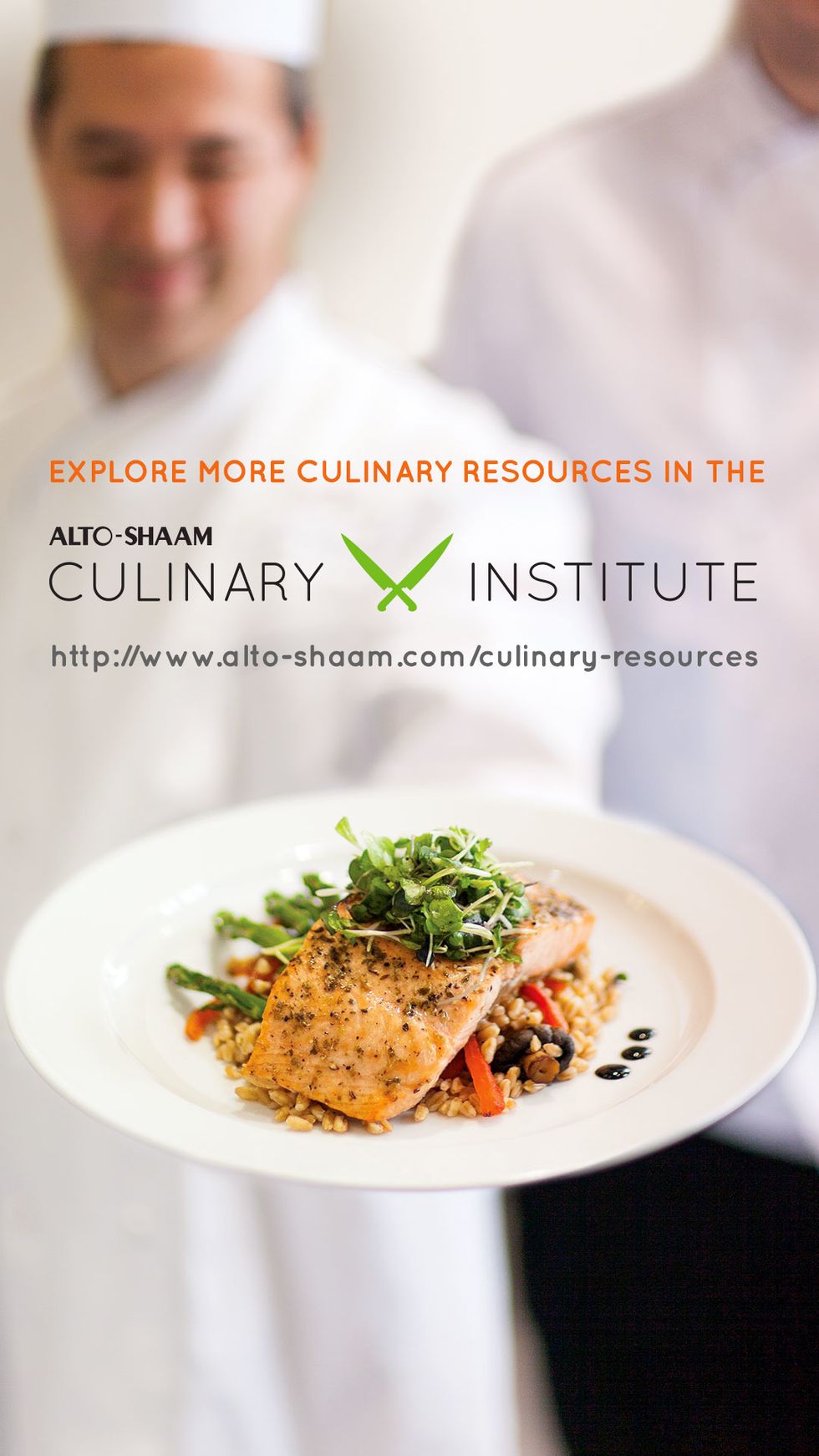 The creator of this guide has not included ingredients