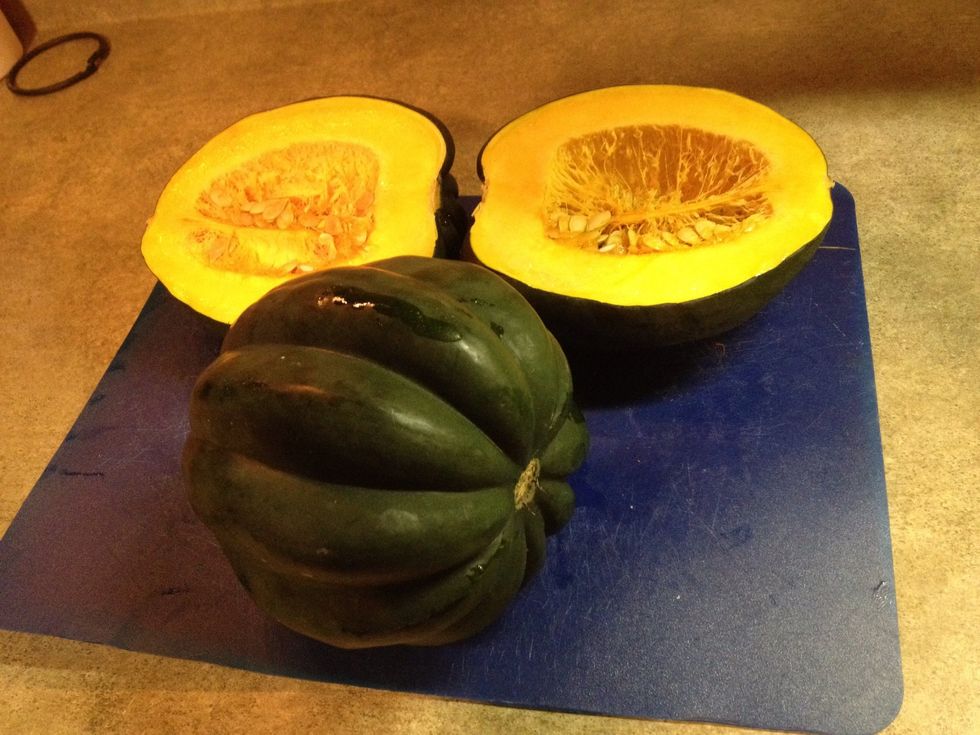 Cut the acorn squash in half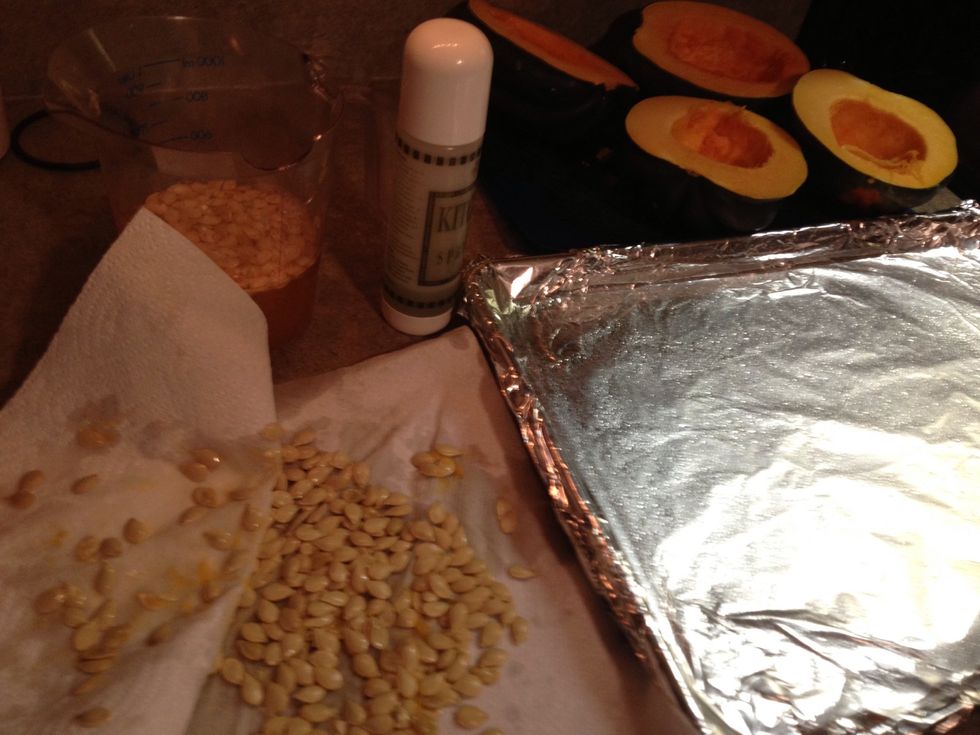 Scoop out the seeds and rinse with water, place on paper towels to dry.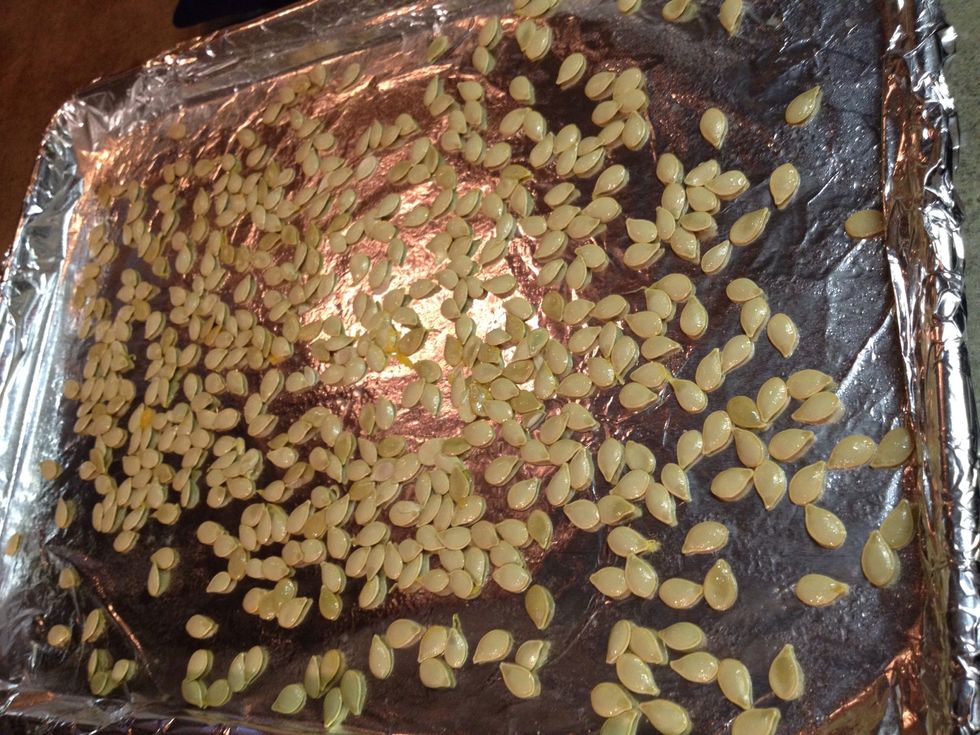 Place seeds on foil lined baking sheet lightly coated in olive oil, lightly spray seeds. I like to use my Pampered Chef oil spritzer, it turns any oil you have into a fine mist spray!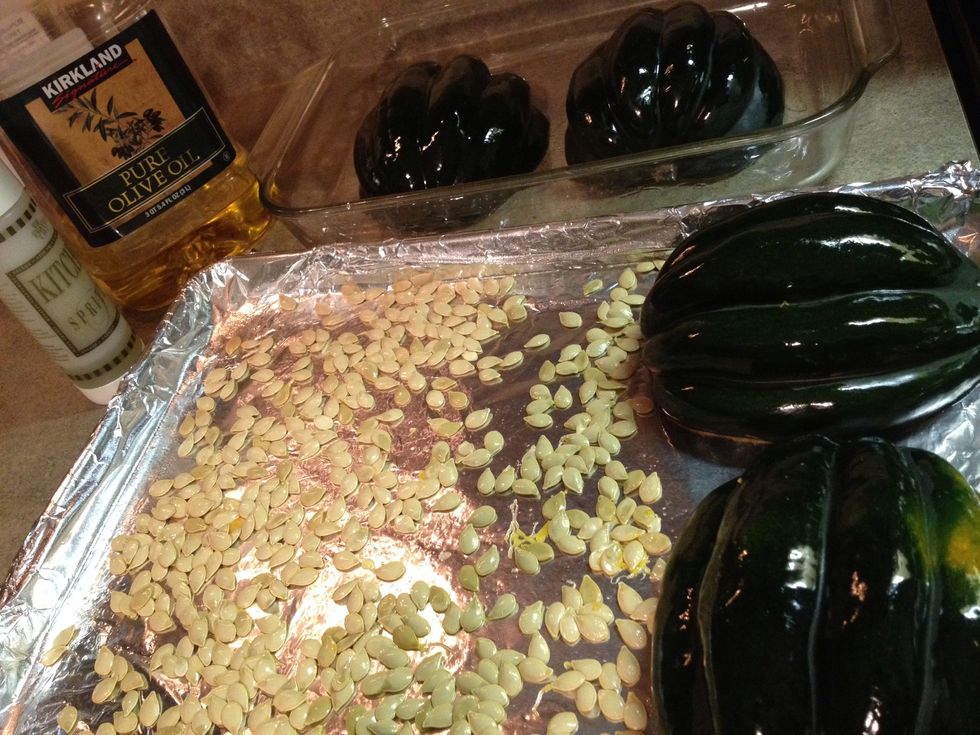 Rub olive oil on insides of acorn squash, place cut side down. Roast in 350-375 degree oven. Seeds will be done in 10-15 min, squash will take 25-35 min. Salt immediately out of oven if desired.
Acorn squash
Olive oil
Sea salt