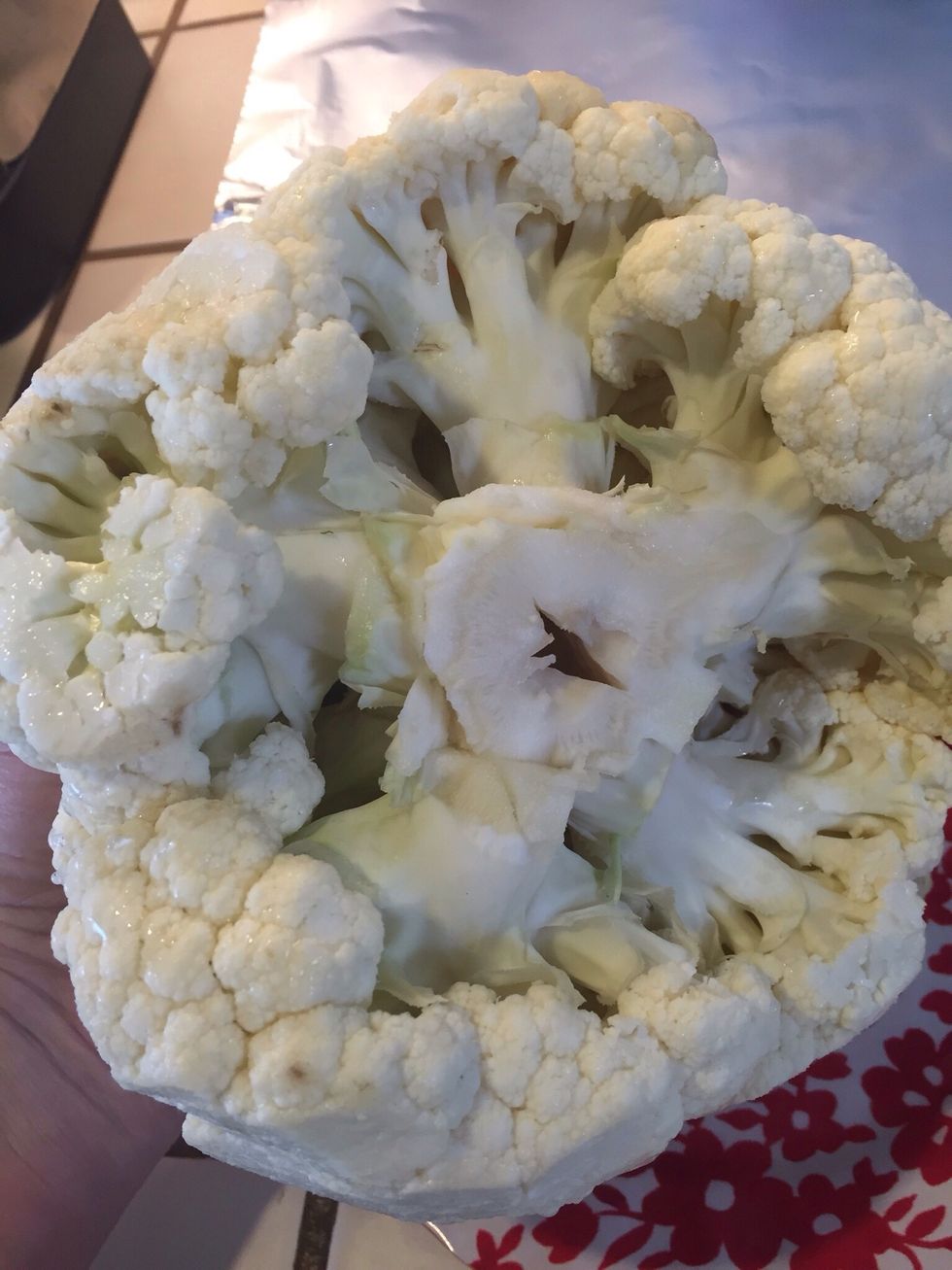 Cut off leaves and stem of cauliflower, make sure not too much, you want to keep head in tact.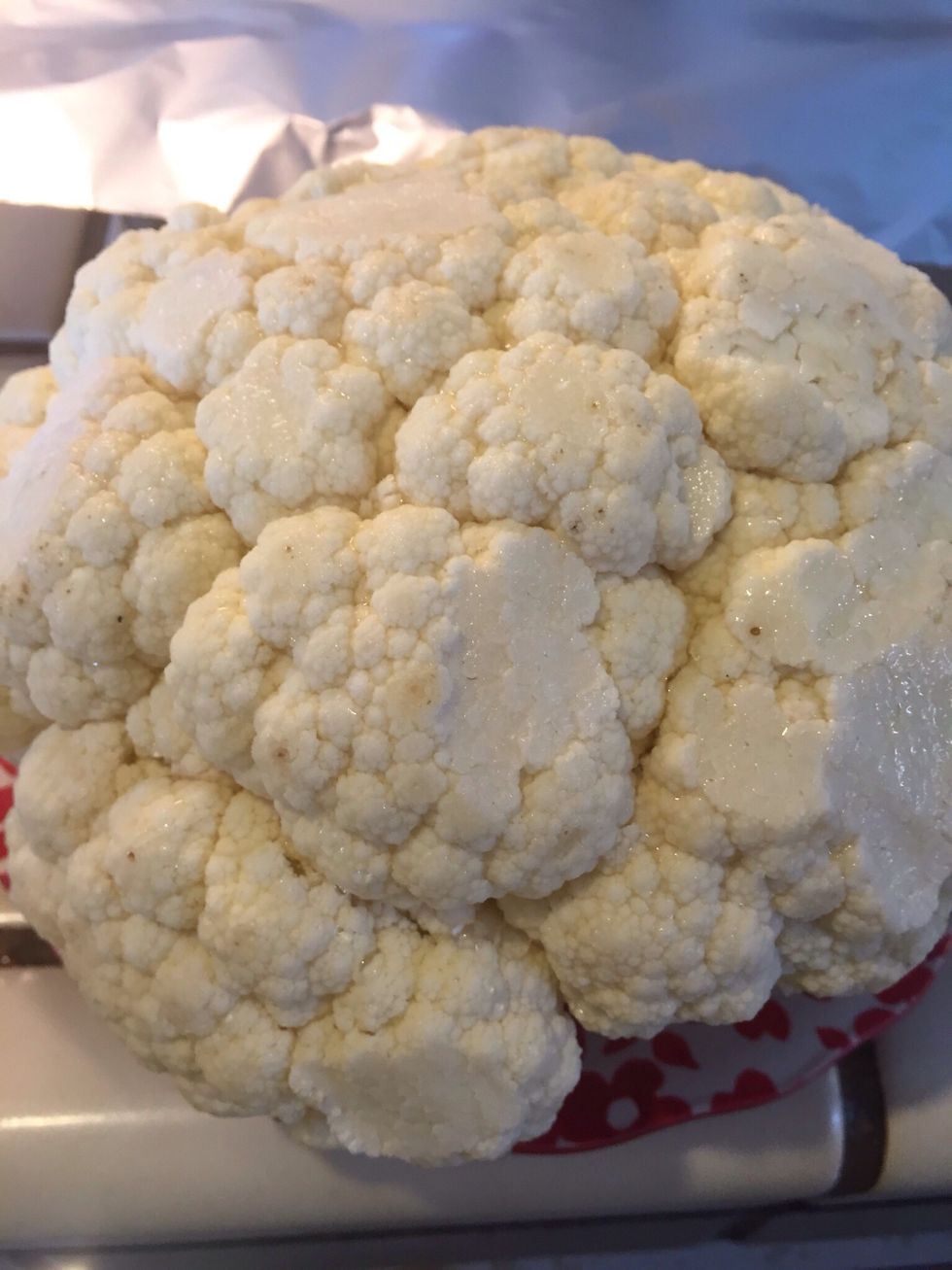 Cut off any brown spots, then run under water for a quick rinse off.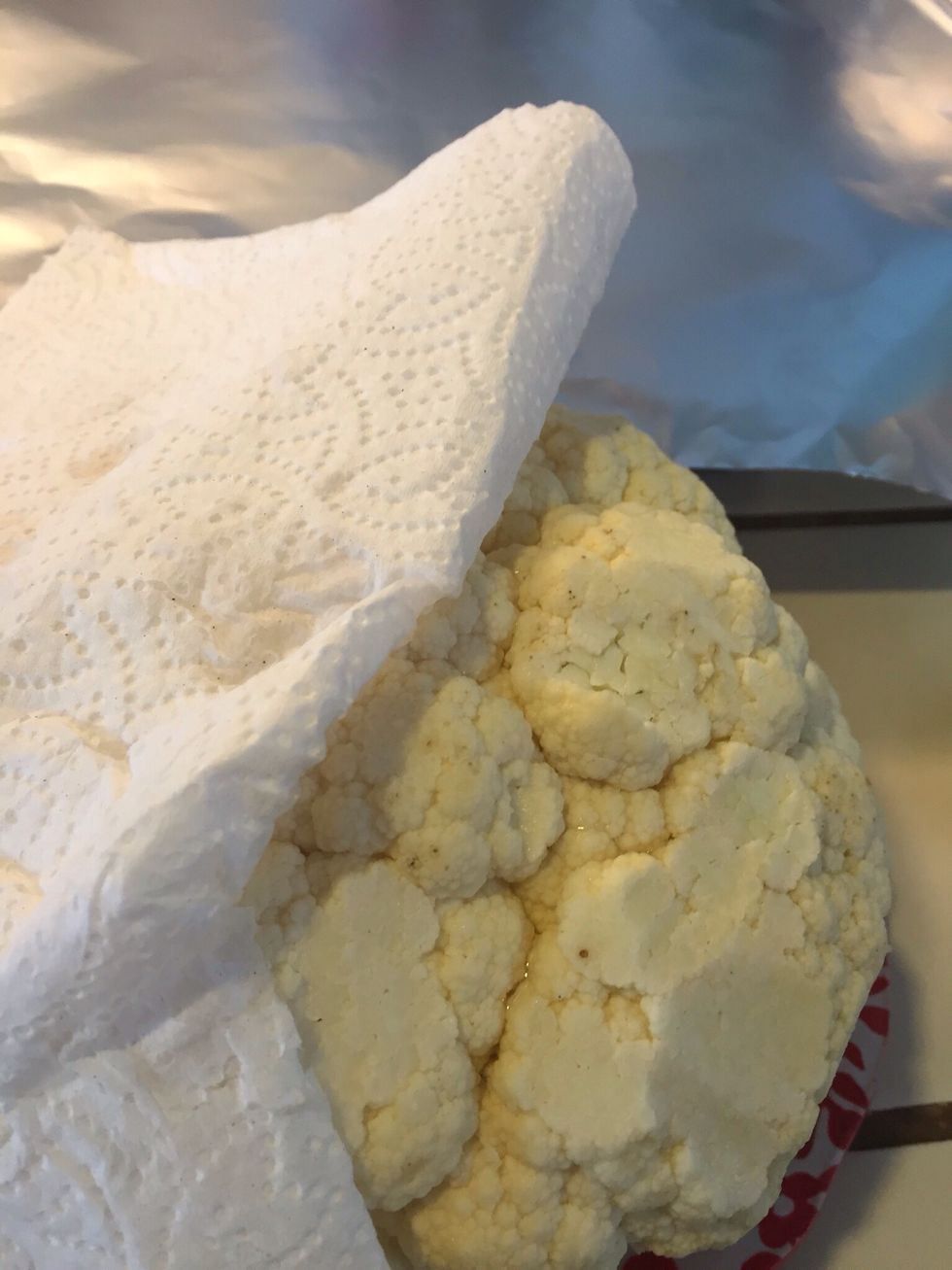 Pat dry with paper towels.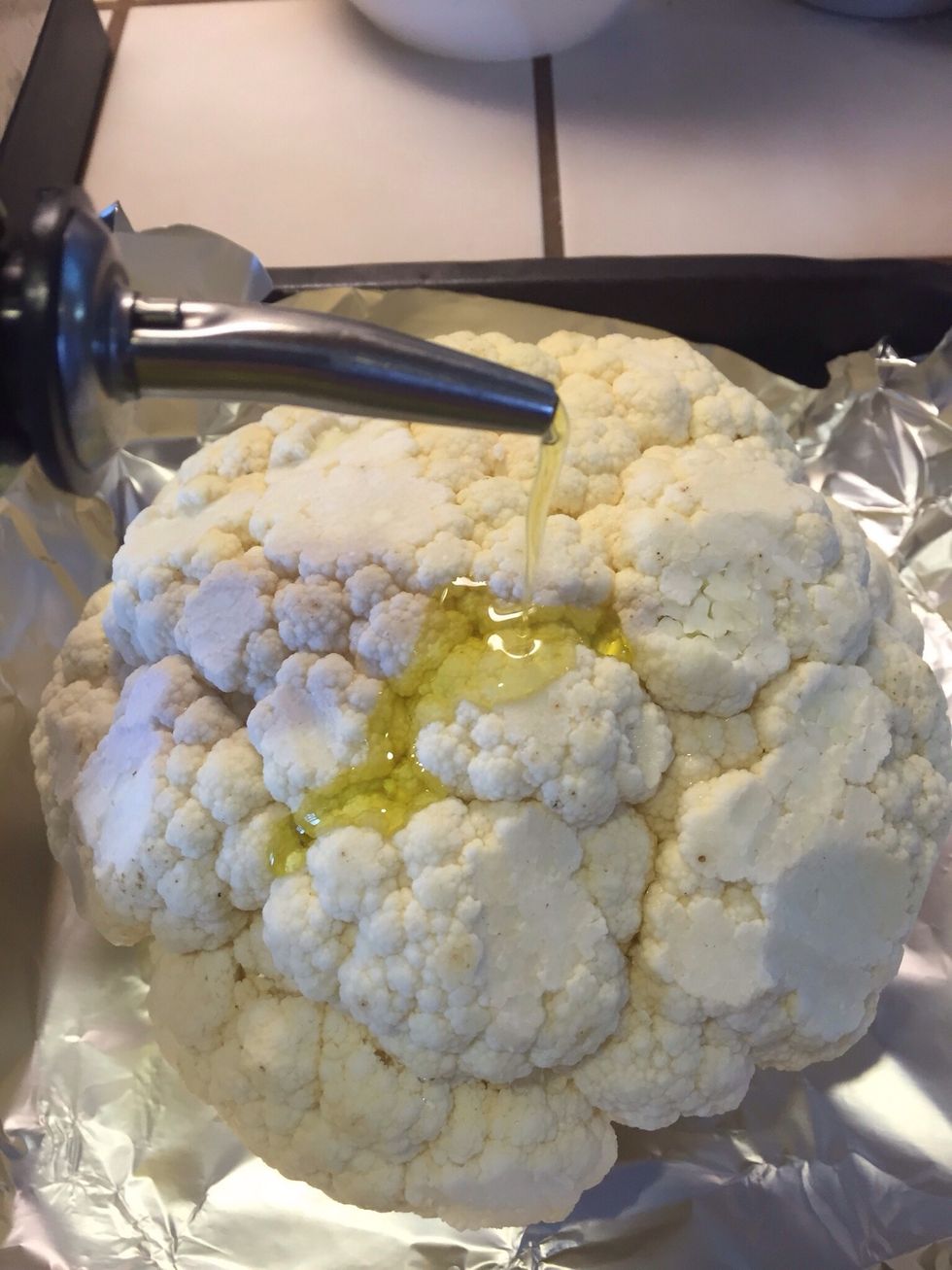 Slowly, drizzle olive oil over top of head.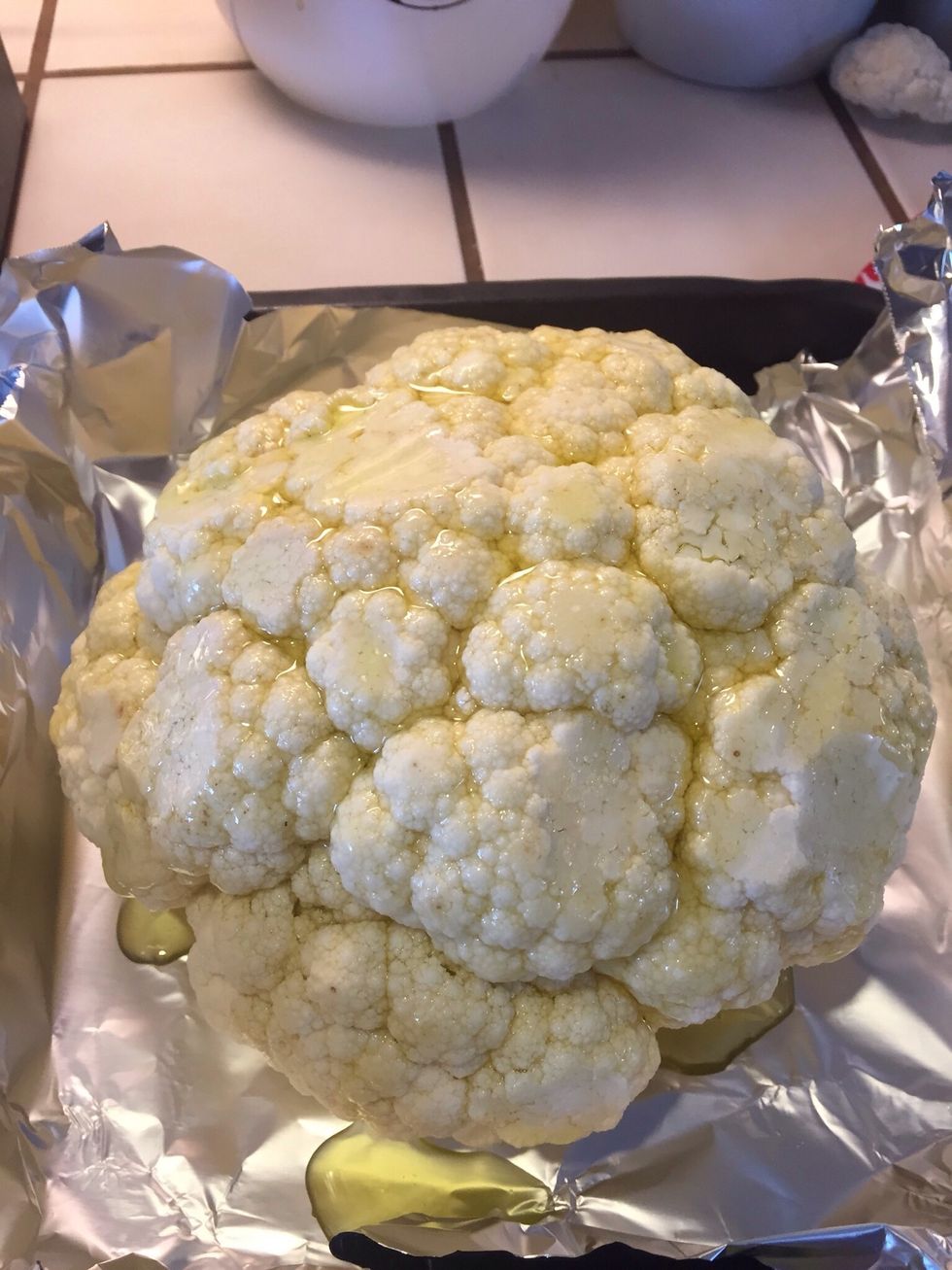 Drizzle oil over entire head.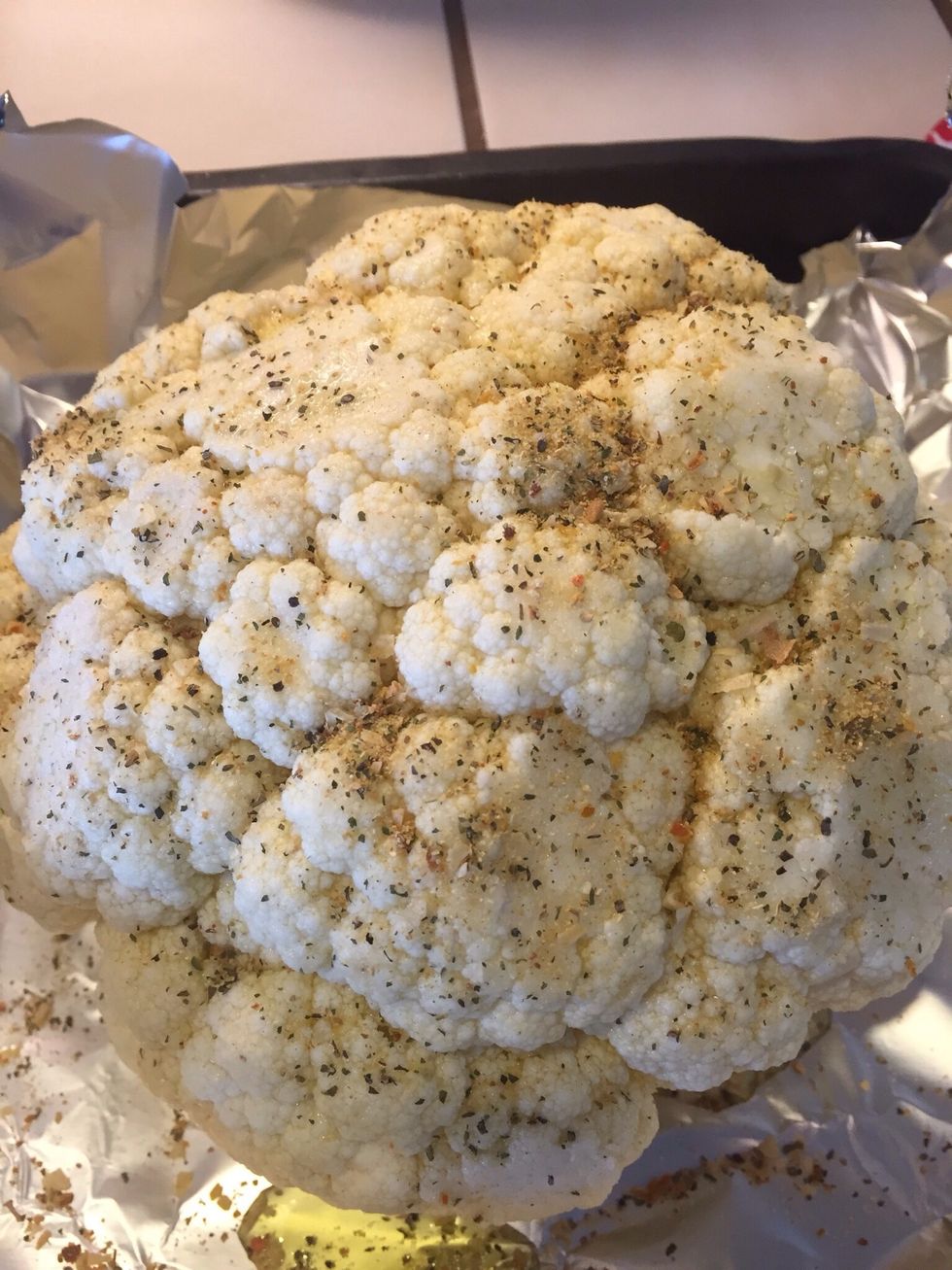 Sprinkle your choice of spices over top. (I used Trader Joes 21 Seasoning)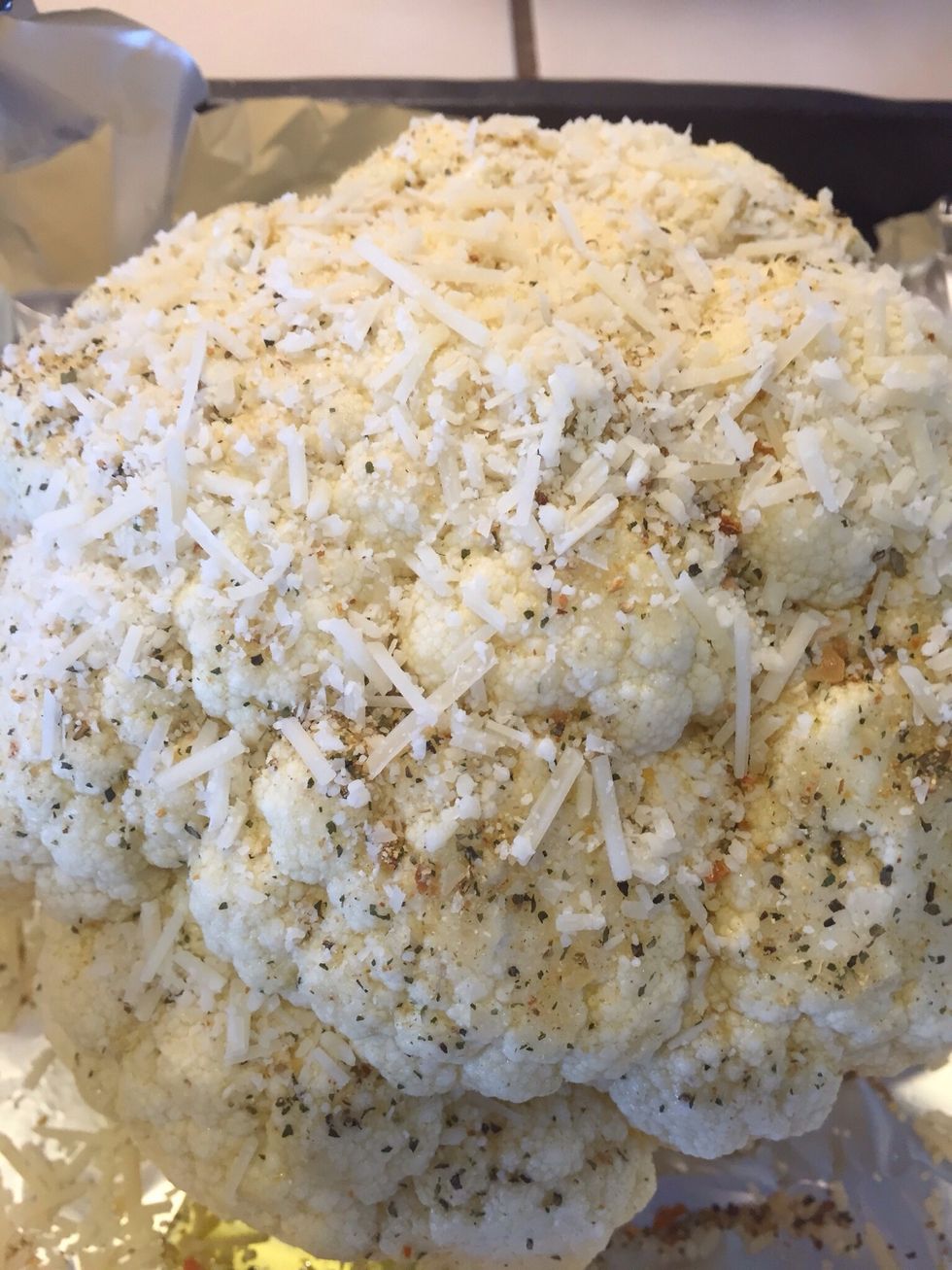 Optional; sprinkle a bit of Parmesan cheese over top.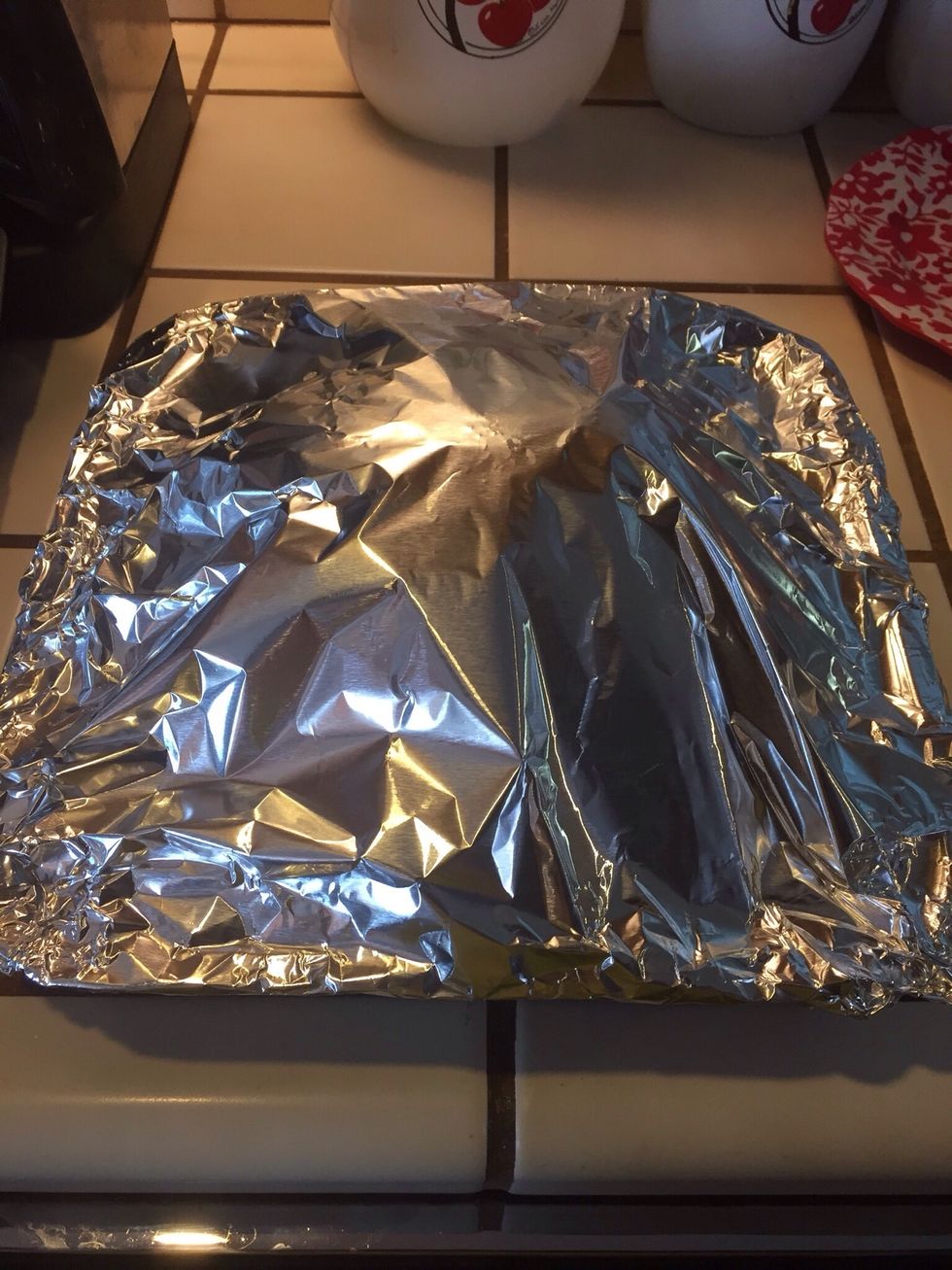 Put in pan, and cover with foil. Put in preheated 400 oven, roast for 45-60 minutes.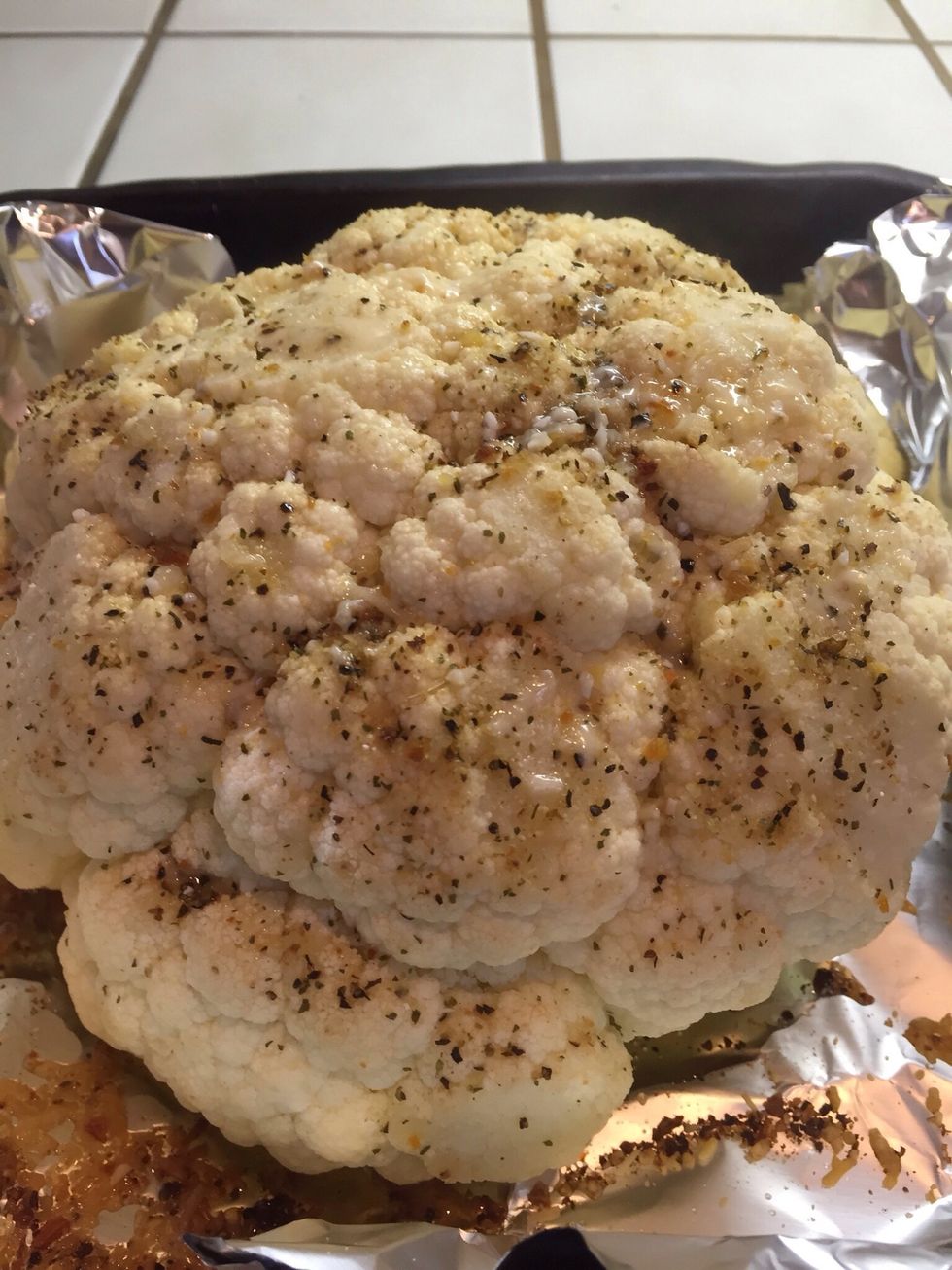 Ready to serve!
Head of cauliflower
Olive oil
Choice of spices