How to roast a chicken with carrots and parsnips
6 ingredients, some seasonings, 45-50 minutes and goodness awaits! If you can turn on your oven, chop some veggies and season a whole chicken, you can make this dish...and you'll love every bite!
1141
This is an easy recipe to make and it takes about an hour. All you need is a 5 pound chicken, Some carrots, parsnips, onion and a lemon. Oh, and French Made Easy seasoning blend from World Seasonings!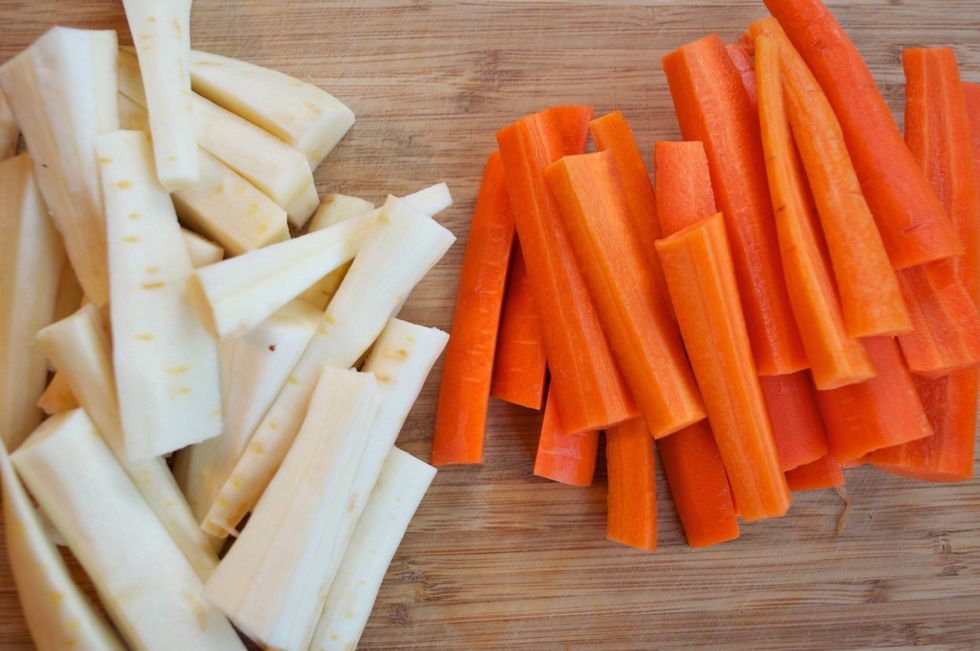 Peel the parsnips and carrots then cut them in half. Next cut each half in half lenghtwise. See picture above.
Cut the onion in half then slice it in 1/4" slices.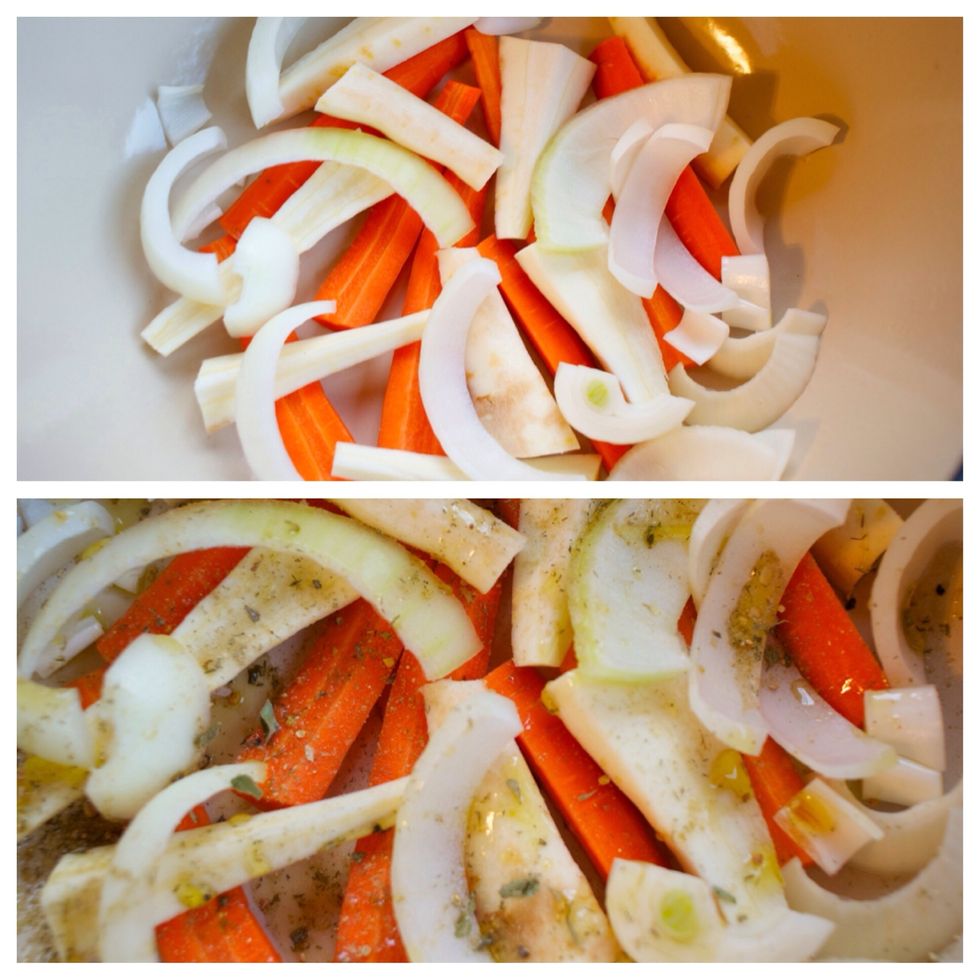 Grab you roasting pan. I used a Dutch Oven but any roasting dish will do. Place half of your carrots, parsnips and onions in the pan. Drizzle with olive oil and 1 teaspoon of French Made Easy.
Rub the chicken down with some olive oil, then rub on the last 2 teaspoons of the French seasoning. You can buy it here: www.worldseasonings.com. Use the code "snapguide" to save 20%.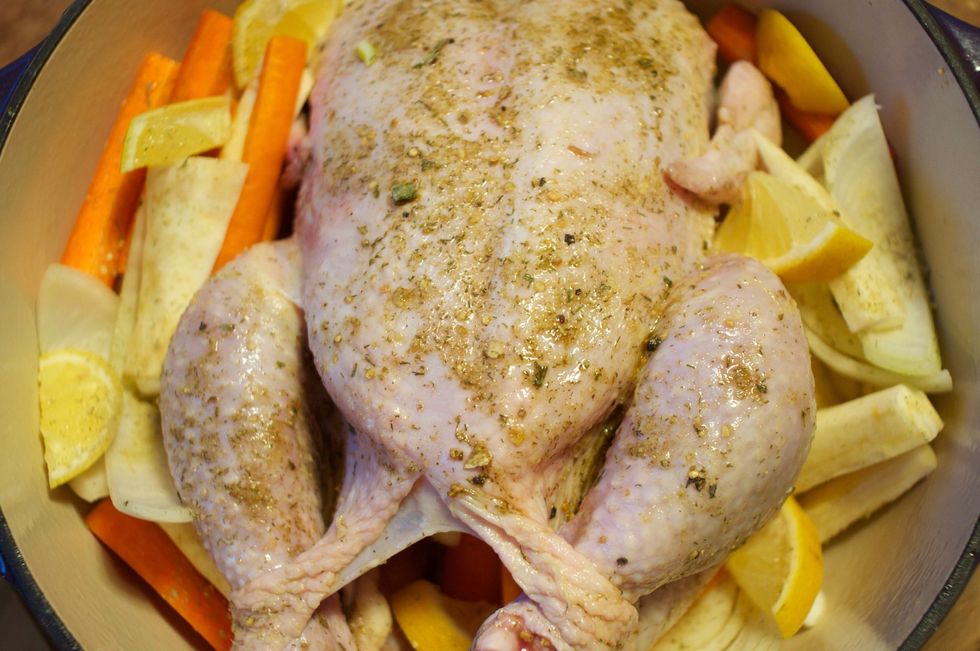 Take 1/2 the lemon and stuff the inside of the chicken. Place the chicken on top of the veggies then fill around the chicken with the rest of your carrots, parsnips, onion and rest of the lemon.
Cook at 500 degrees fahrenheit for 45-50 minutes, uncovered. If you have a meat thermometer, insert it into the bird and cook until it reads 170-180.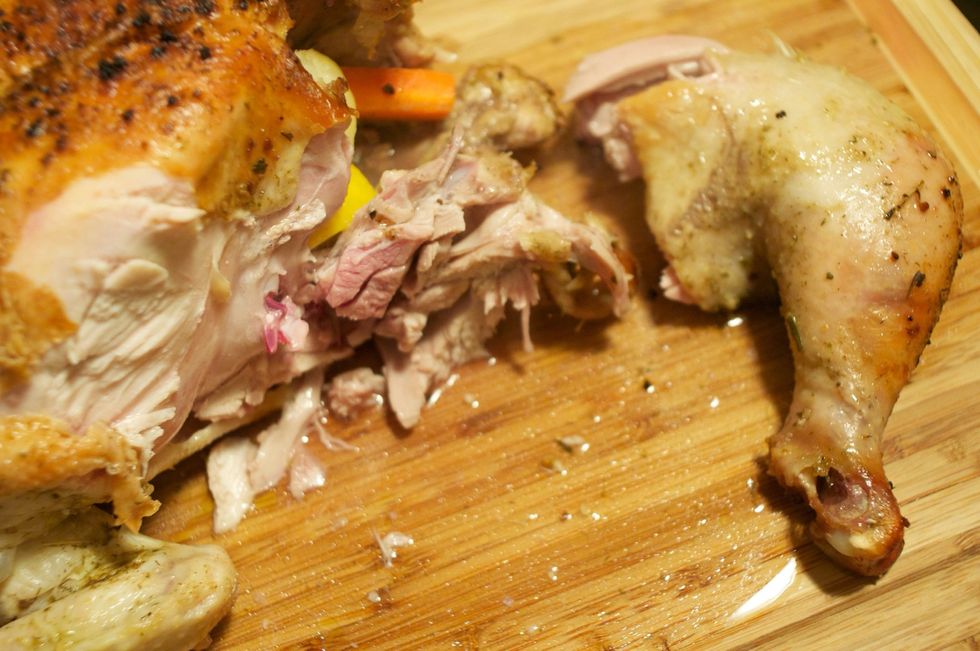 Remove from the oven and let it sit for 10 minutes. Slice it up and serve. But be careful when you start to slice it. Juice will pour everywhere. Look at all the juice on the cutting board!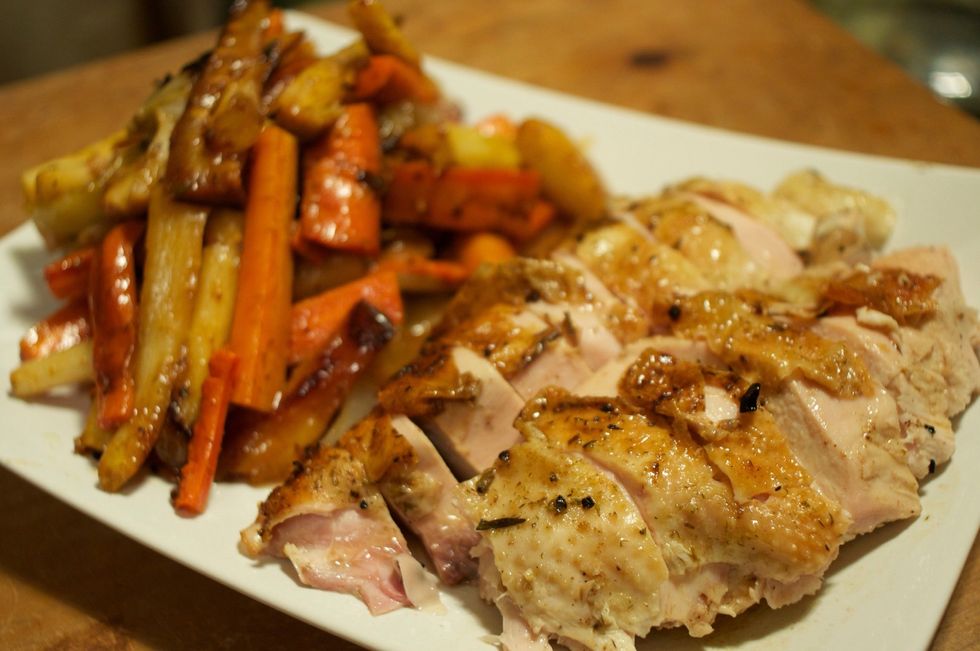 The carrots and parsnips caramelize nicely. Slice up the chicken, then spoon some of the juice in the bottom of the pan over it. Mix up the carrots and parsnips then serve immediately! Enjoy...
3.0tsp French Made Easy Seasoning Blend
5.0lb Whole chicken
4.0 Carrots, peeled and cut
4.0 Parsnips, peeled and cut
1.0Tbsp Large onion, halved and sliced 1/4"
2.0Tbsp Olive oil
1.0 Lemon, sliced in quarters
World Seasonings
World Seasonings offers 9 amazing gluten free, kosher and all-natural seasoning blends that will make breakfast, lunch and dinner extraordinary.
San Diego, CA - everywhere