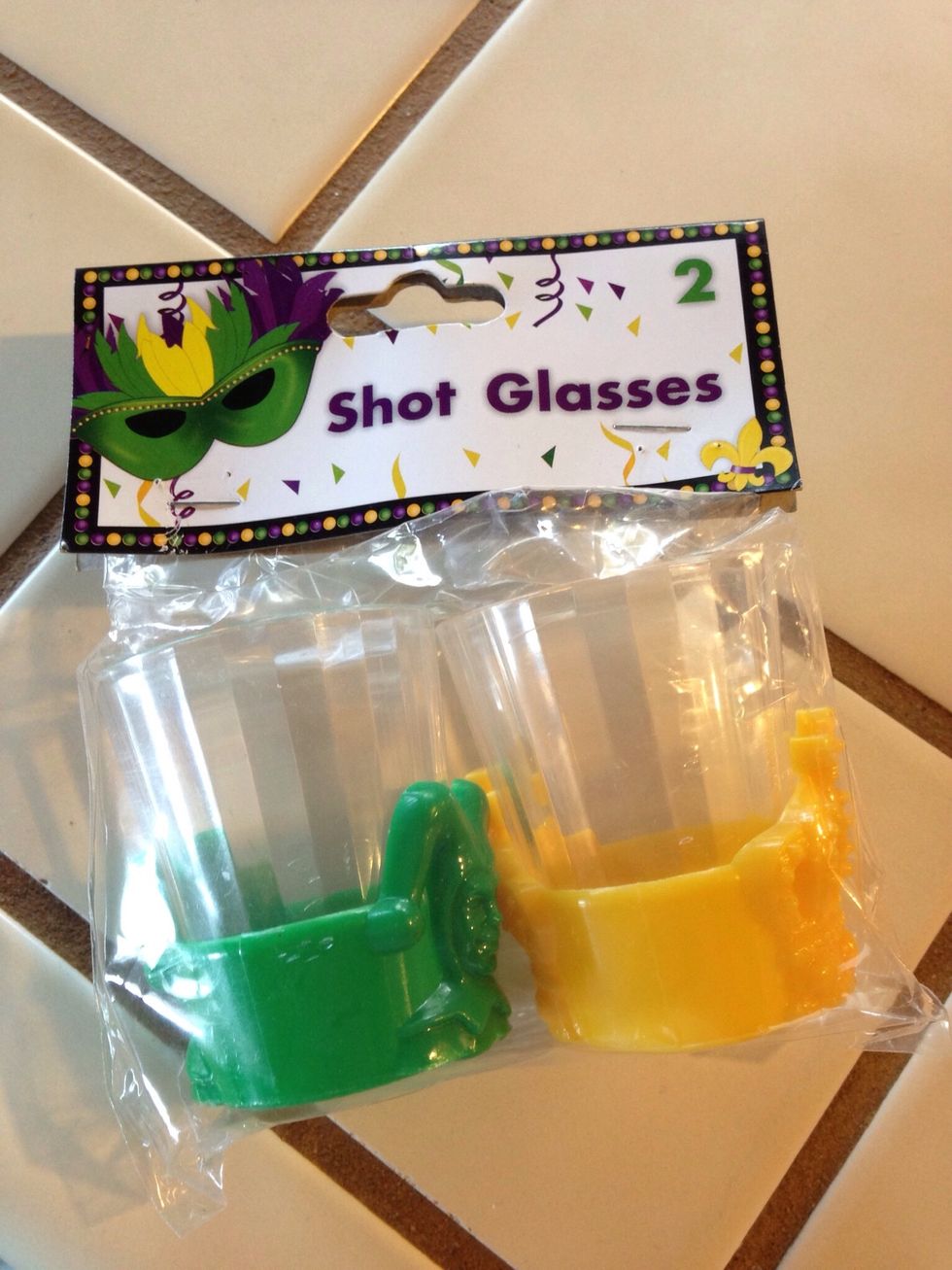 I found these fun, Mardi Gras shot glasses at the dollar store.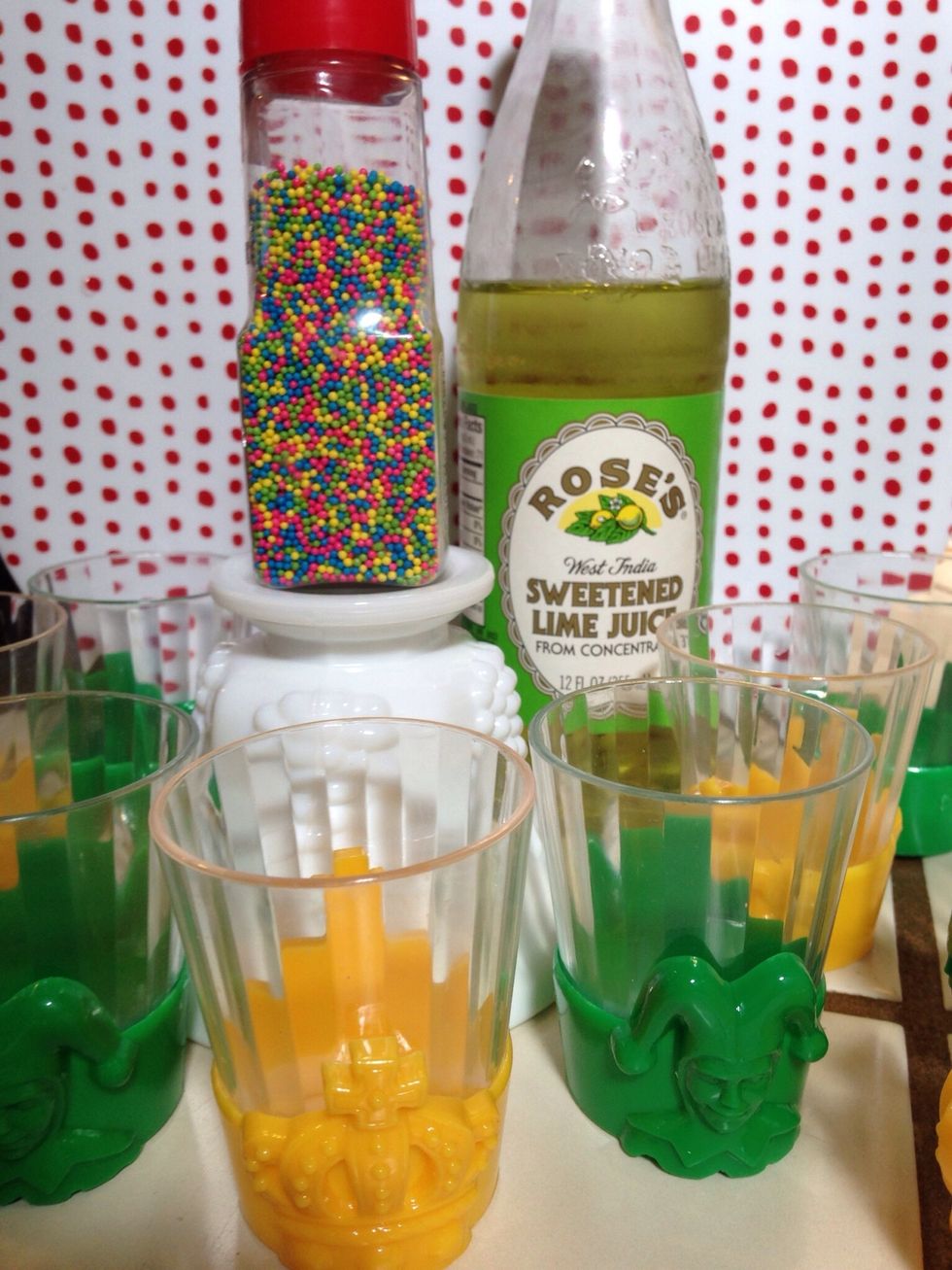 Gather supplies.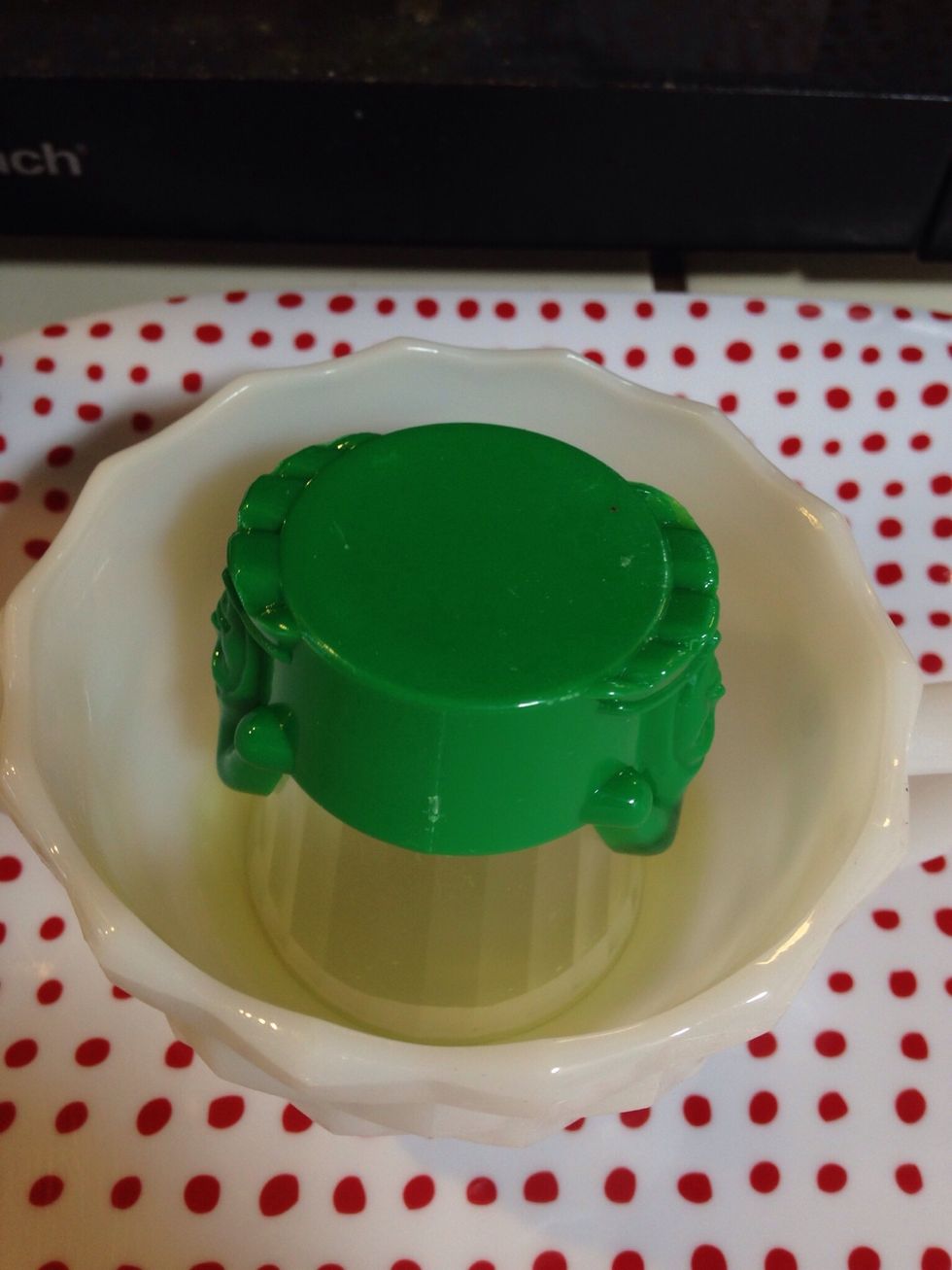 Pour sweetened lemon juice in a bowl, and dip glass rim in.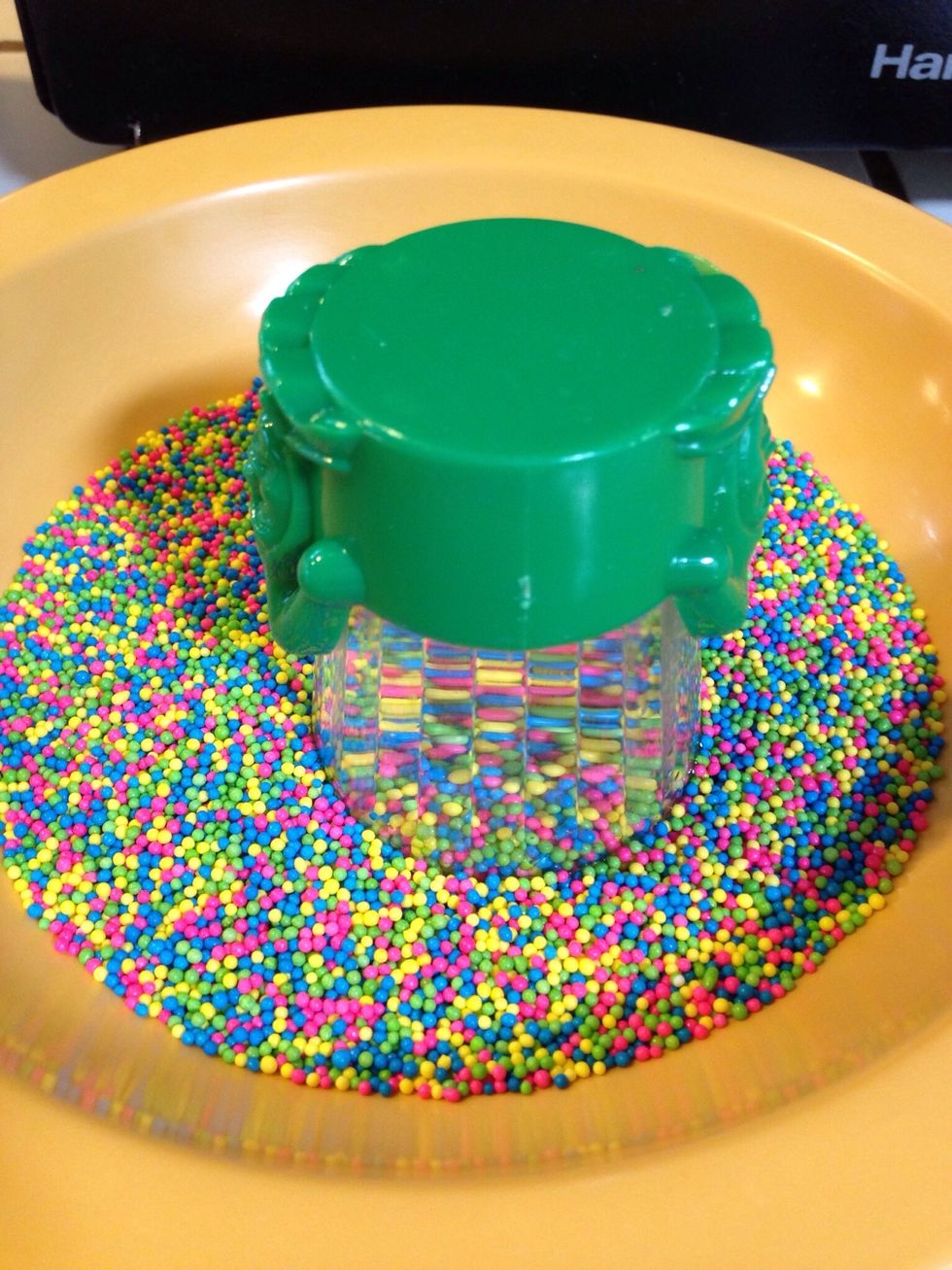 Dip wet glass rim in bowl of sprinkles.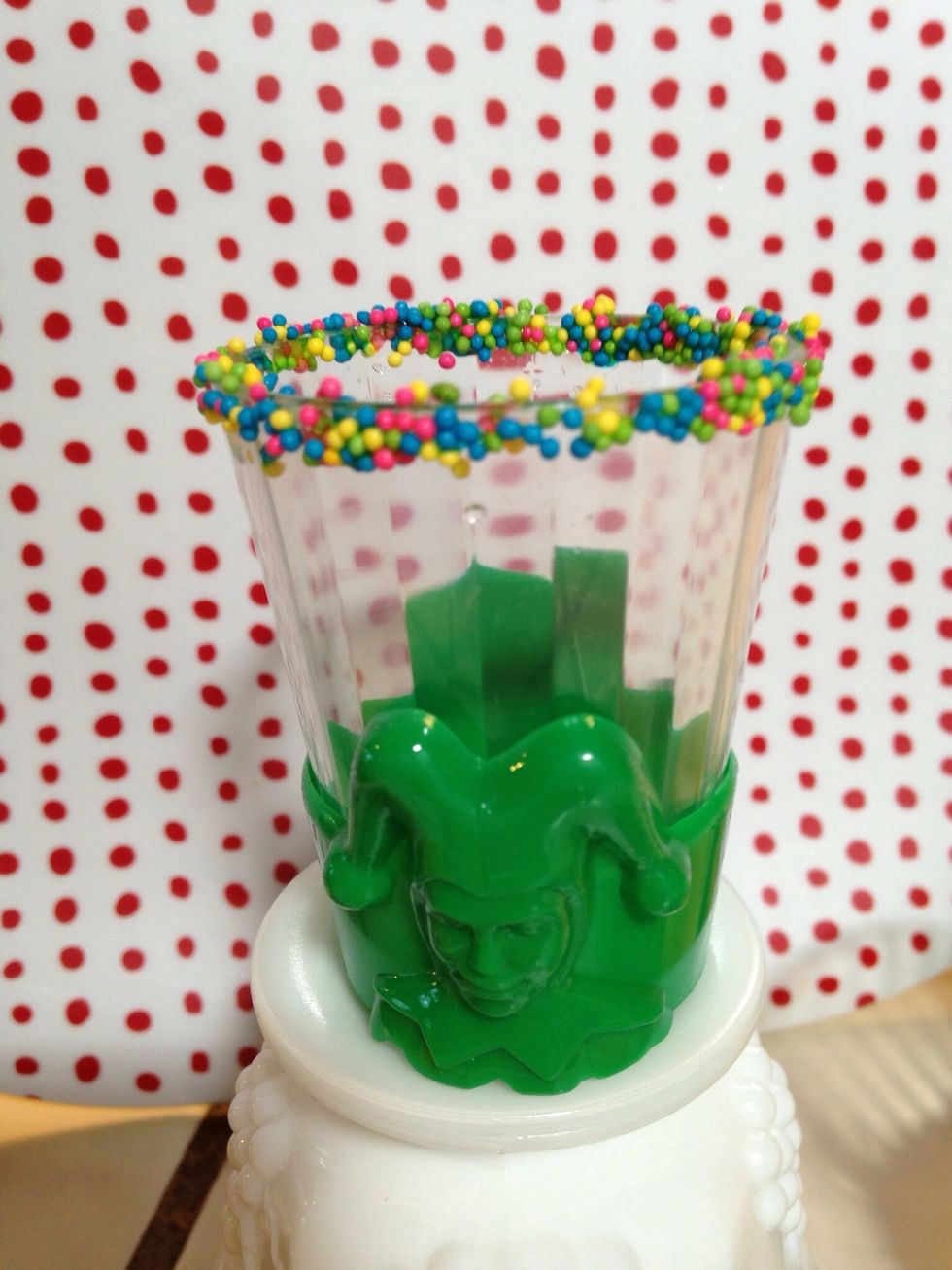 Nice!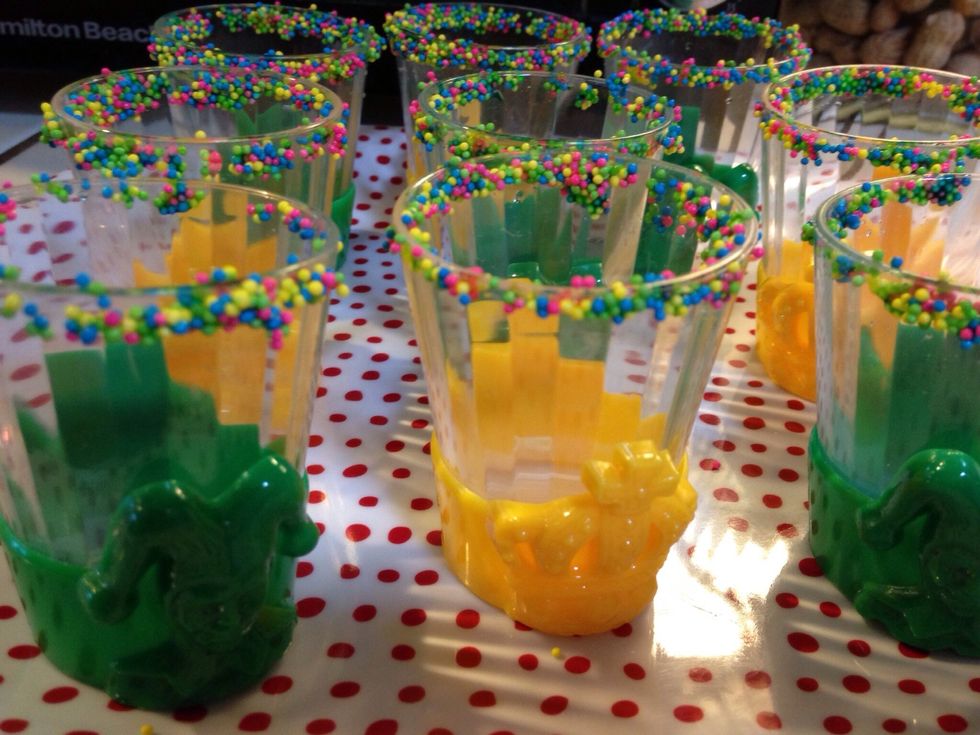 I kept mine in the fridge until I was ready to fill them.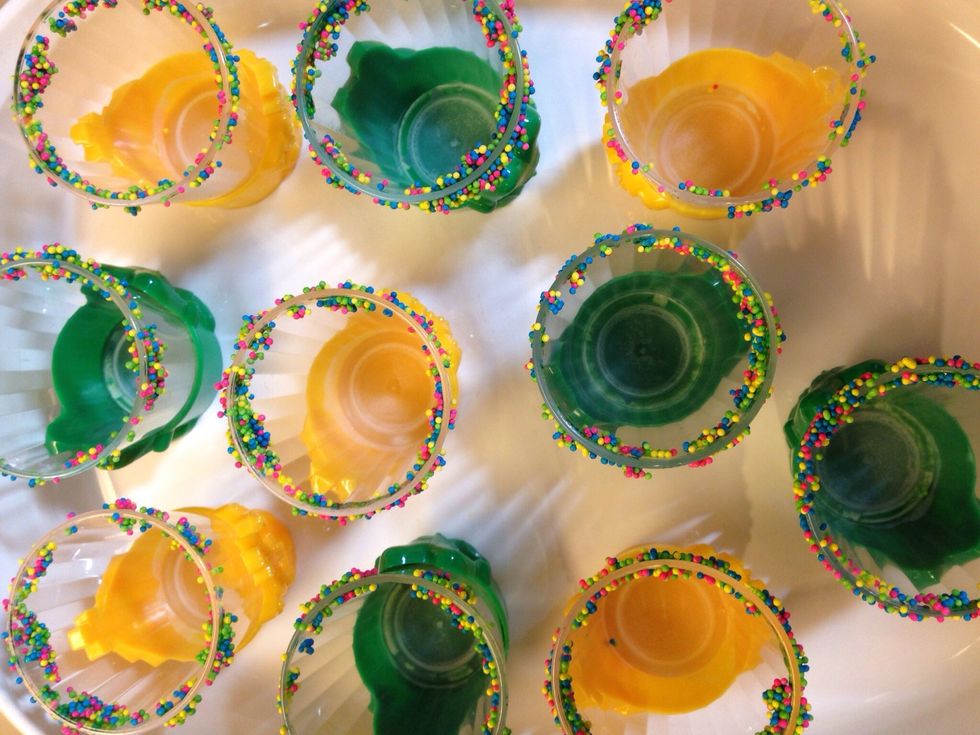 Adds a fun twist to your shots. Enjoy!
Shot glasses, martini, any kind will work
Sprinkles
Sweetened lime juice
Bowls