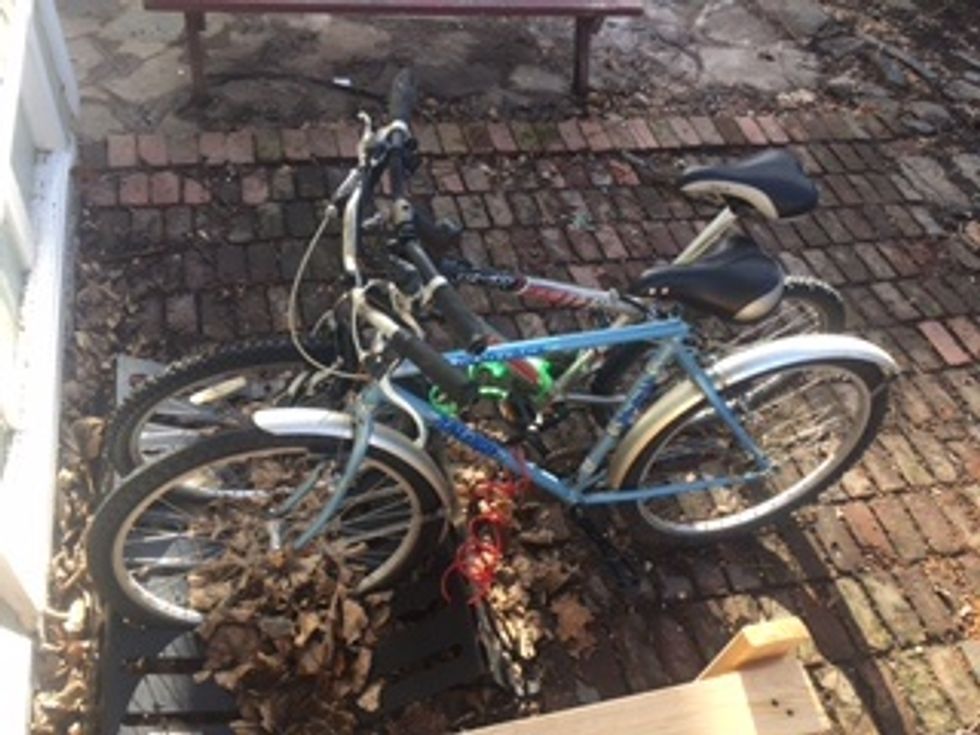 Bikes are locked up in the backyard available for your use. (The bikes in the other picture likely also are available on request. Generally they don't run as well).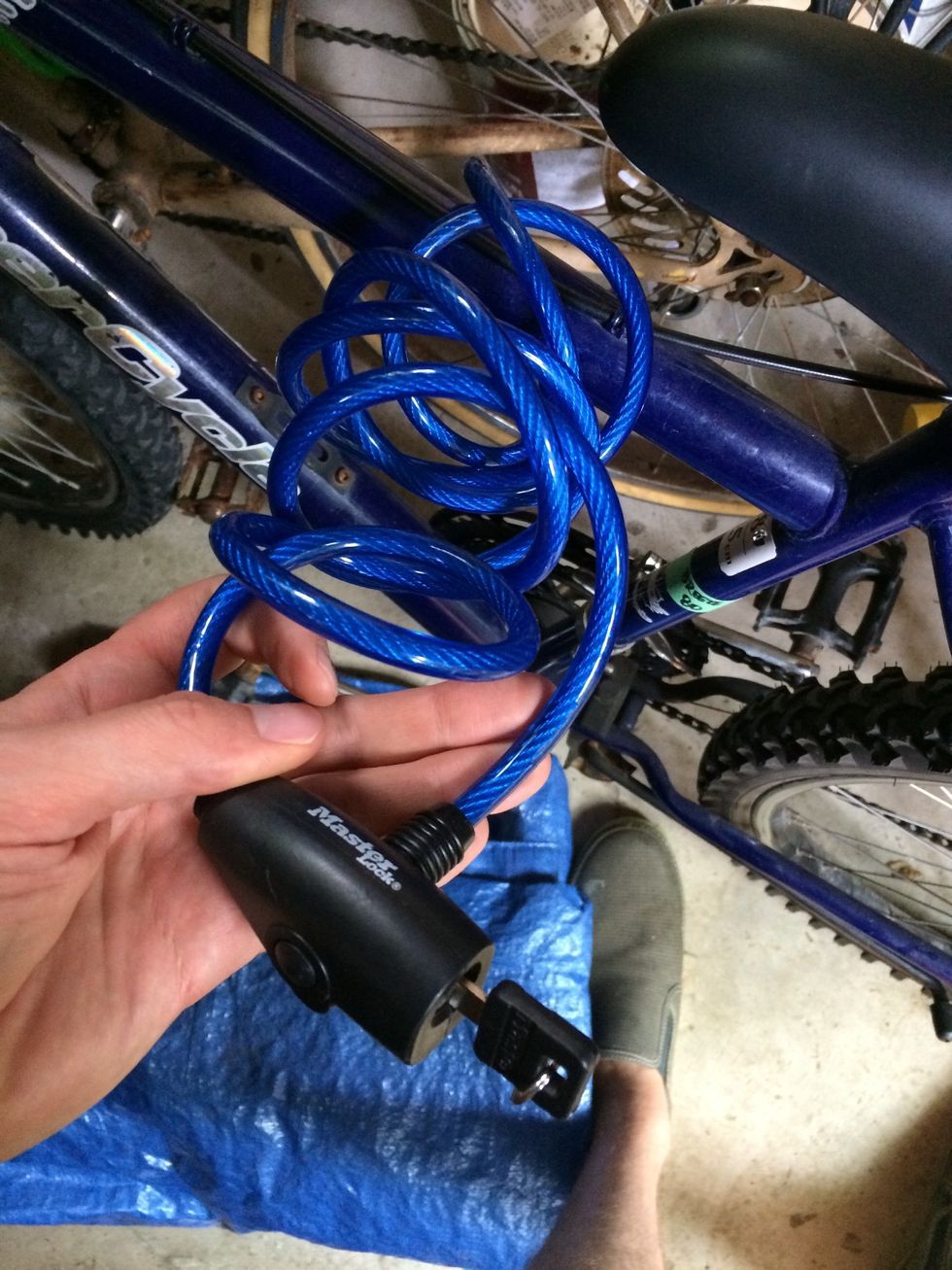 Each should have a lock on them. The key is the same for all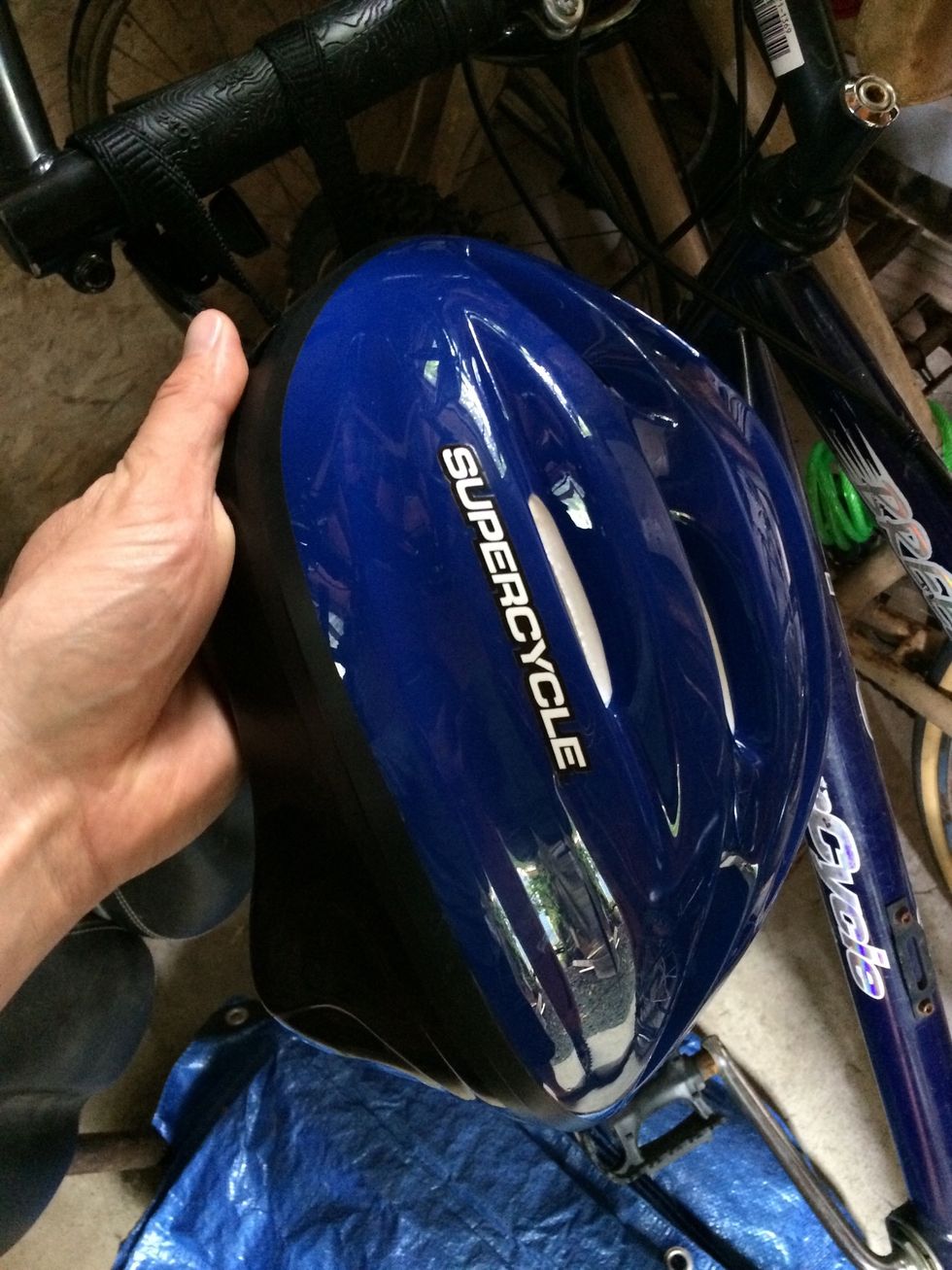 Halifax requires the use of bike helmets and they are strict!
The key to the locks and the helmets are generally under the table in the hideaway.
The creator of this guide has not included tools