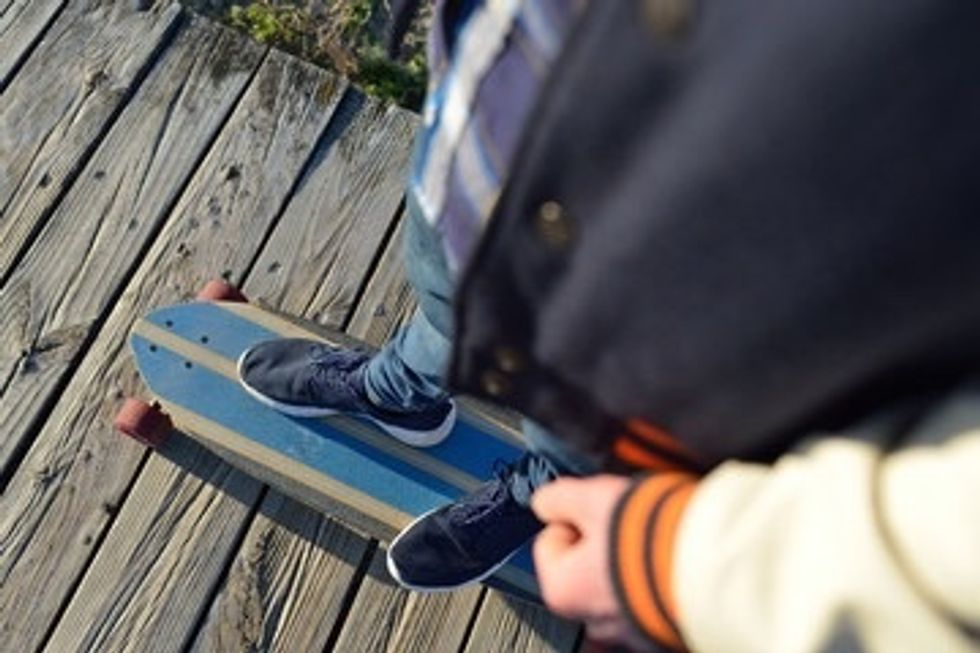 When you first hope on the longboard you want to step on and put your feet like this.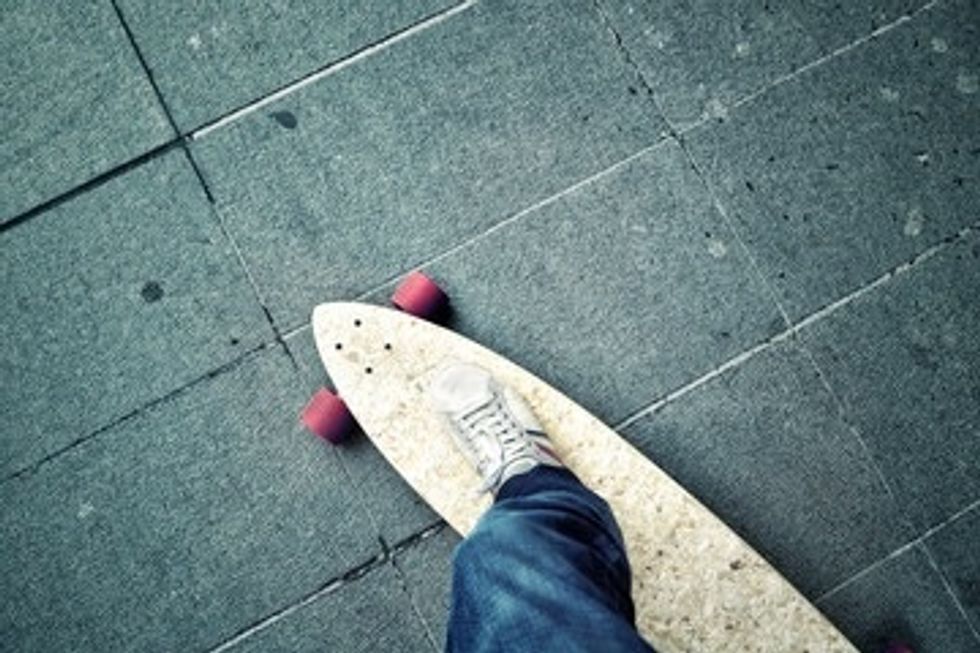 To kick you want to angle your front foot like this and put your other foot out and push. This does take some balancing skill.
Once you have taken a few pushes and gotten to the speed you feel comfortable at, you should angle your feet like this. To turn you just want to lean your feet the direction you want to turn.
Longboard
Helmet
Optional: knee pads elbow pads