Take the ribbon and secure to the back of the charm with super glue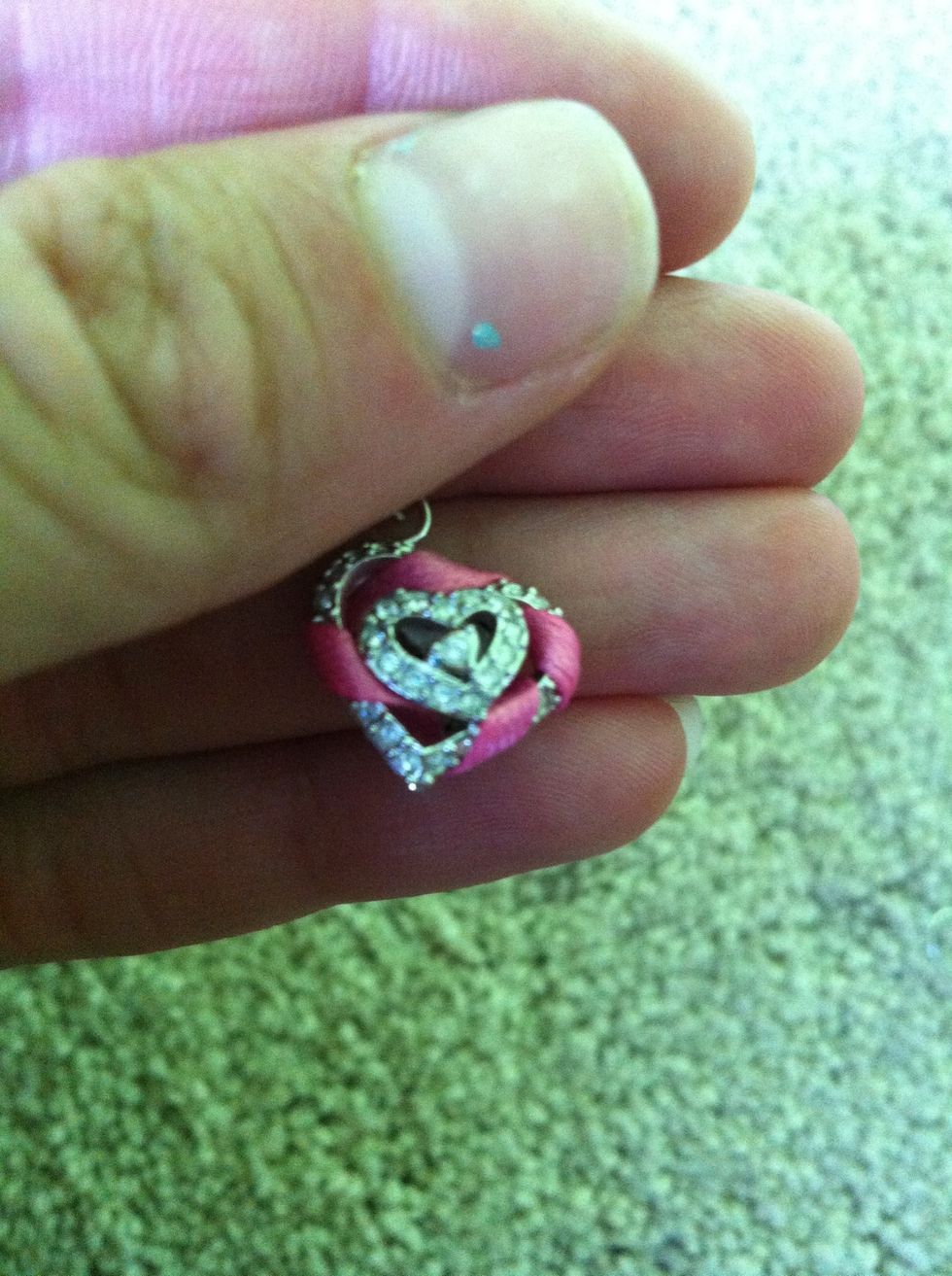 Wrap the ribbon in between the gaps all around the charm.
When done, secure the ribbon atop the other ribbon in the back with super glue.
Undo the rings of the two earrings
Hook the charm onto the open ring.
With the needle nose pliers, bend the wire back in place.
Done. A pair of very pretty earrings.
These ribboned charms could also be made into a flirty necklace. Just add a jump ring to a chain.
2.0 Heart charms with gaps
Super glue
Scissors
Needle nose pliers
1/8in Ribbon (pink)
2.0 Earrings
Sovay Gucci
Fashion, modeling, swimming. That's all me...along with a DIY project or two to go along with that ?.