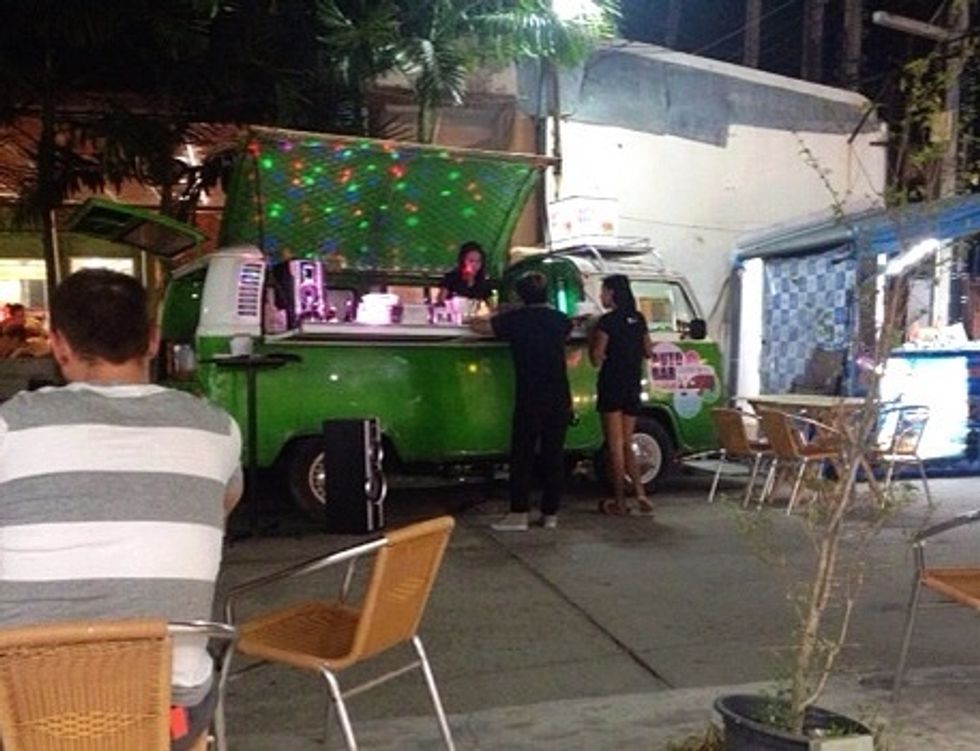 When we have been in Thailand one of our favorite pastimes is to visit a drink bus like the one on the photo. They usually have about 20 drinks on the menu.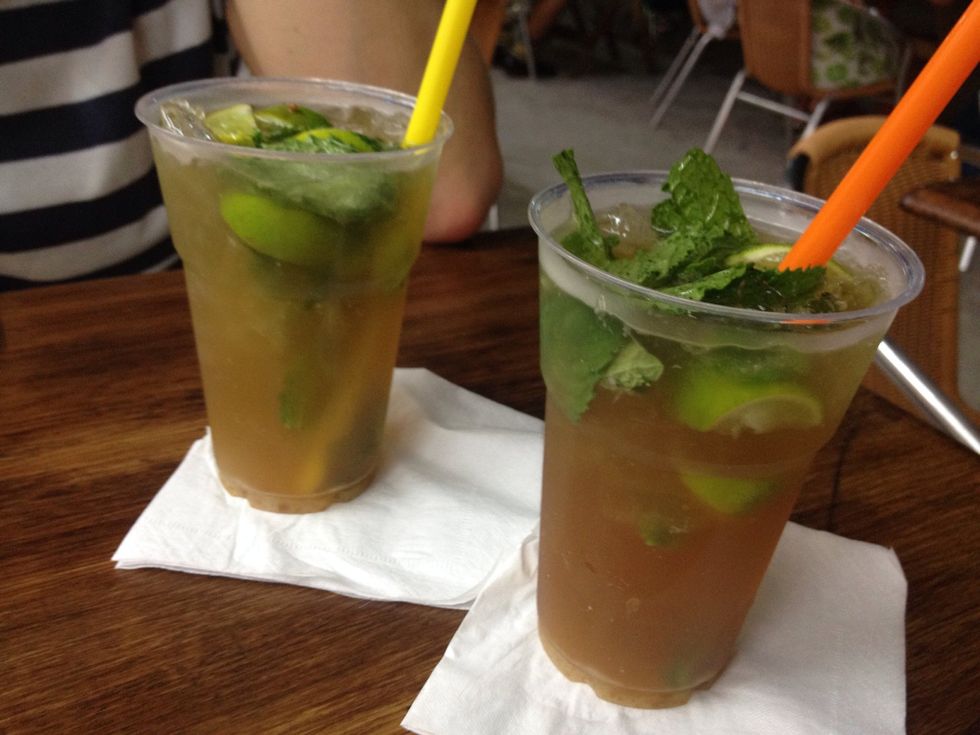 We always order mojitos. Buying drinks at a place like this is usually very cheap there: 2,50 USD. Getting a drink at a bar in Sweden costs at least 10 USD unless you visit a student bar..
Our freezer stopped working and I needed to figure out how to use the thawed rhubarbs. I had read about rhubarb syrup, and that it could be the base in a mojito. Here goes: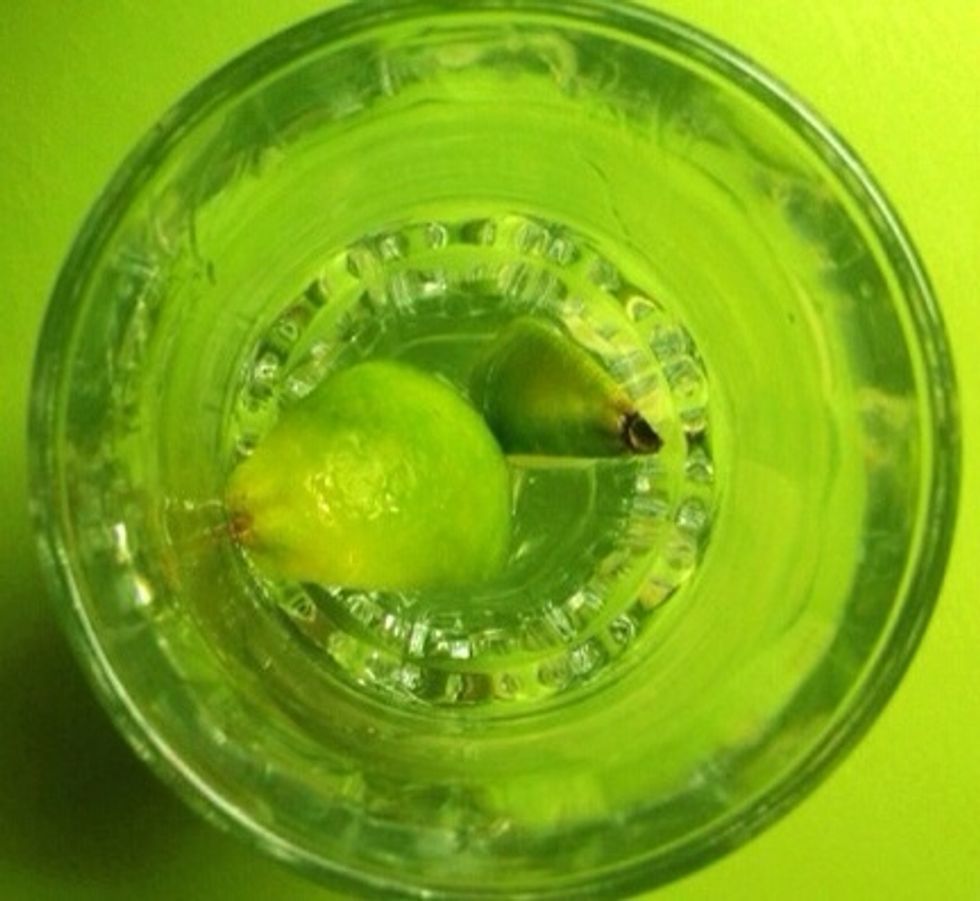 Cut the half lime in quarters and add them to a glass. Add rum..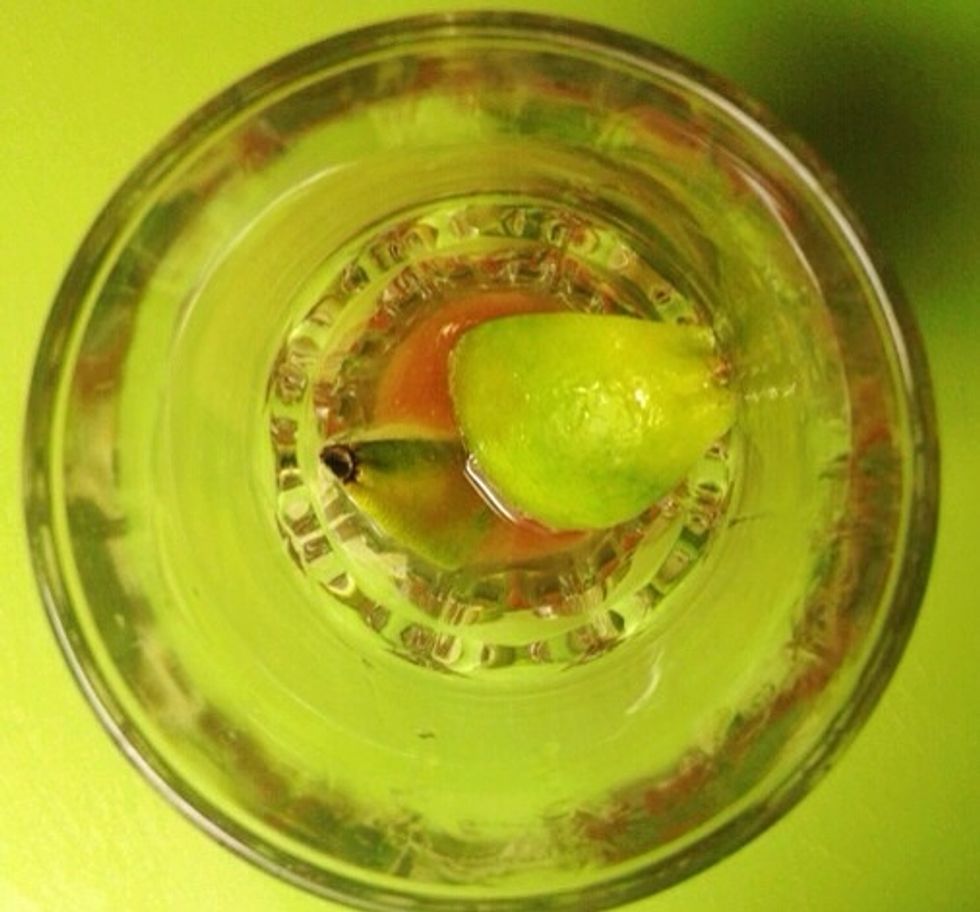 ..and rhubarb syrup.
The syrup is homemade. Add 250 grams peeled & chopped rhubarbs, 150 ml sugar & 50 ml water to a pot. Boil for 10 minutes. Then press the mix through a sieve over a small bowl. It takes patience...
If you use thawed rhubarbs like I did you can also add some of the liquid from the rhubarbs. To the syrup. The leftover rhubarb in the sieve can be frozen or put in a jar and used as jam.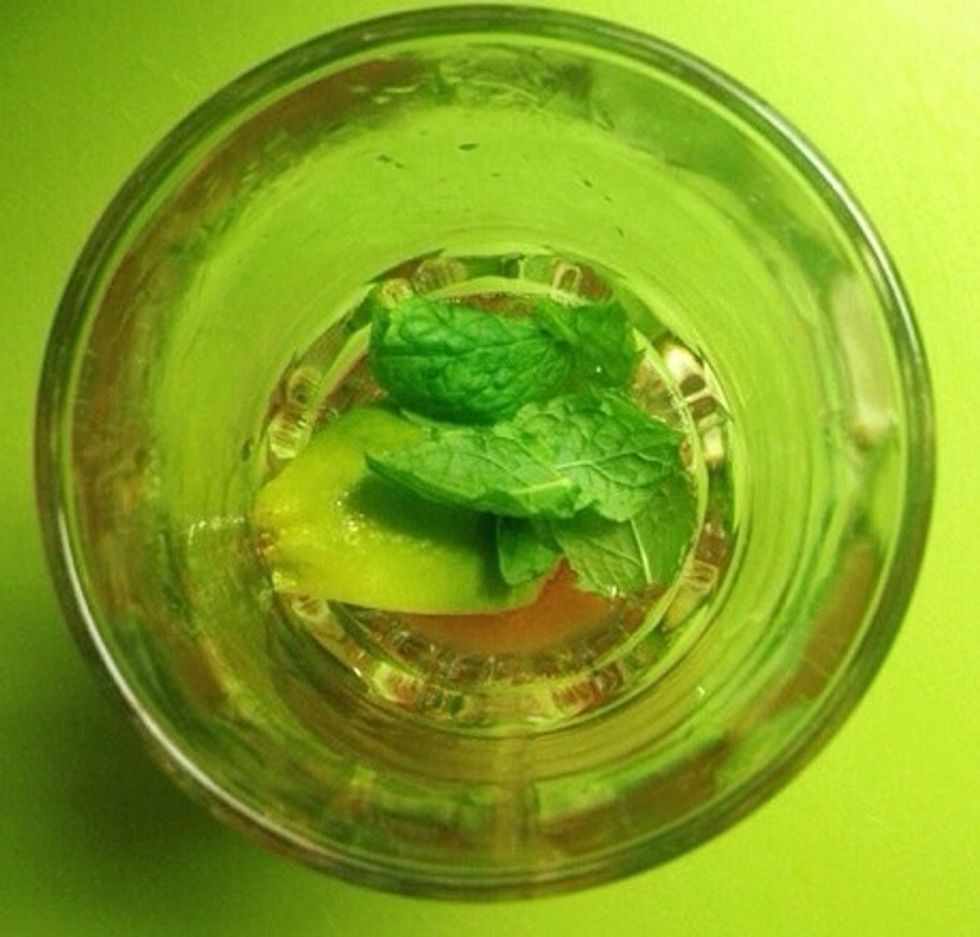 Add mint leaves..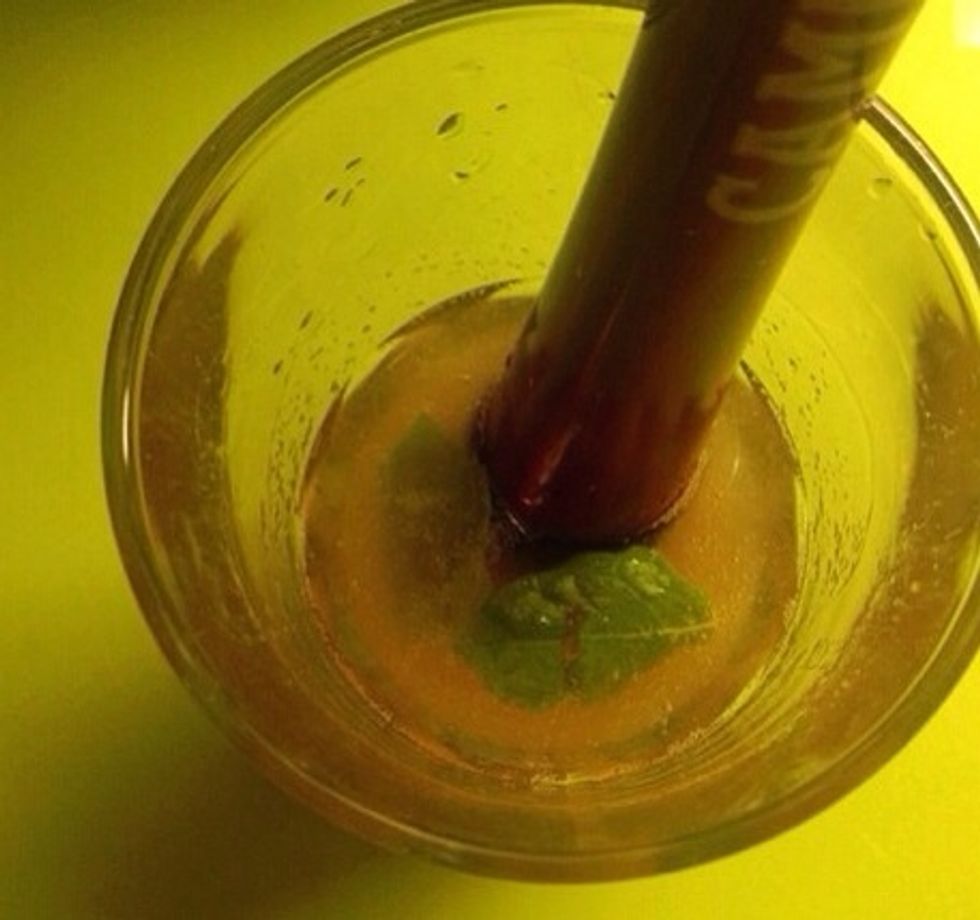 Use your muddler or a spoon to blend the drink ingredients.
Add ice and soda water or Sprite depending on how sweet you want it.
Taste it and add extra rhubarb syrup according to your taste buds.
Like so.
Done!
Enjoy!
3.0Tbsp Rhubarb syrup
4.0Tbsp Rum
1/2 Lime
6.0 Mint leaves
Sprite or similar
Ice
Karin Siöö
Lives in Sweden. Gets inspiration from trips, blogs & international students I meet at work.