Revamp and Repurpose a Cheap Old Dresser!
2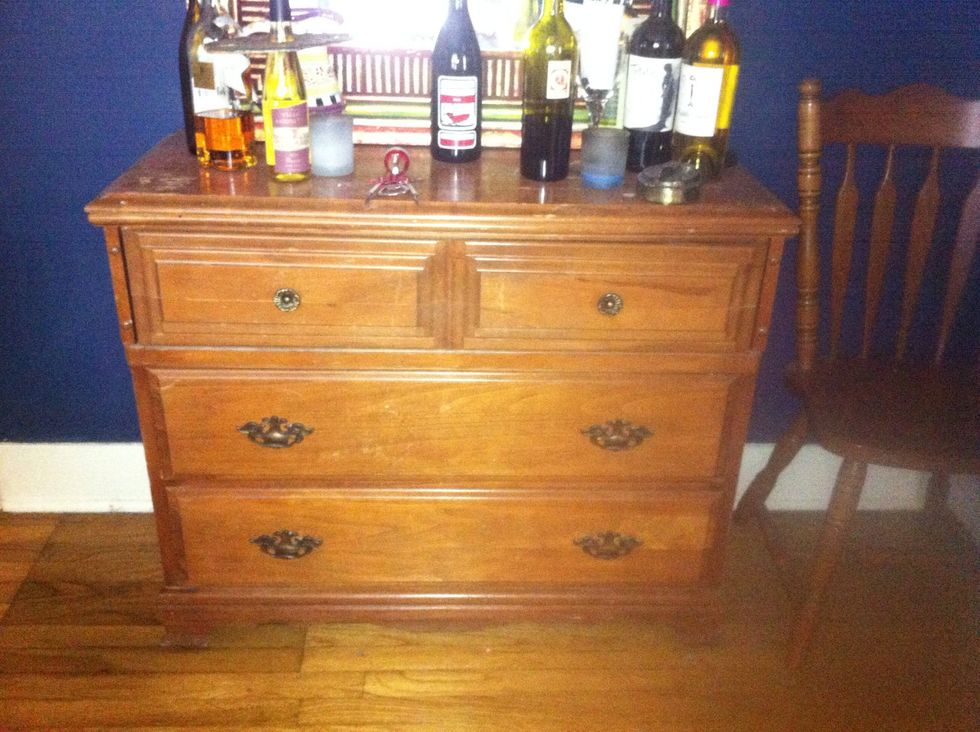 This was an old dresser of my fiancé's. It was awful. Something had to be done.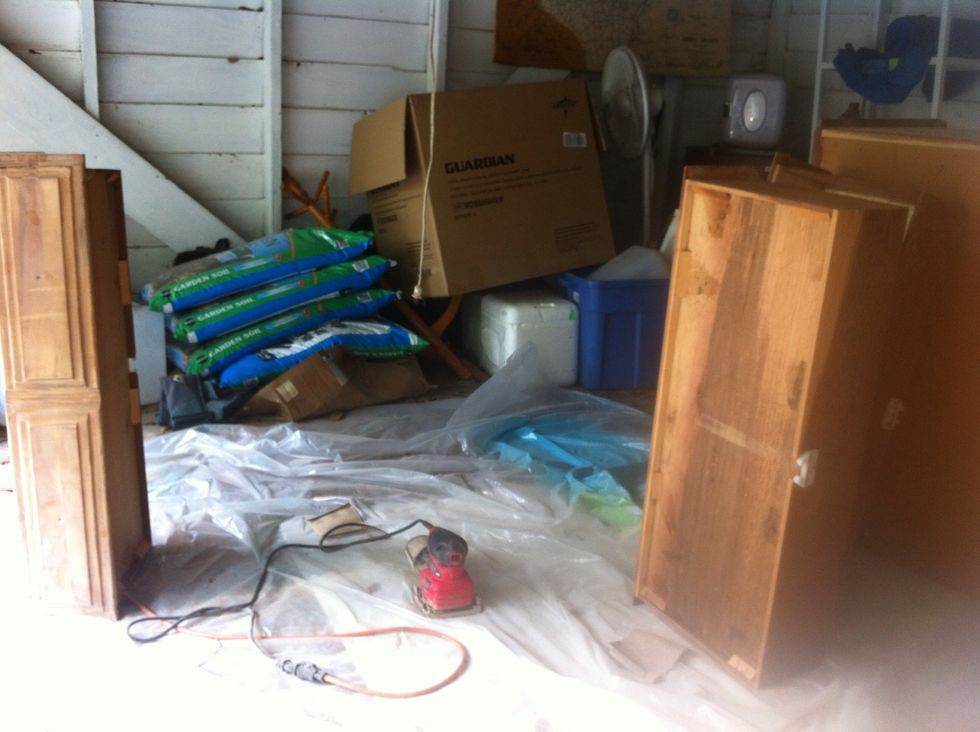 Lay out plastic sheeting, carry the dresser outside, and sand with an electric sander, any grit sandpaper. You can skip this step by using a bonding primer. It makes paint stick to anything.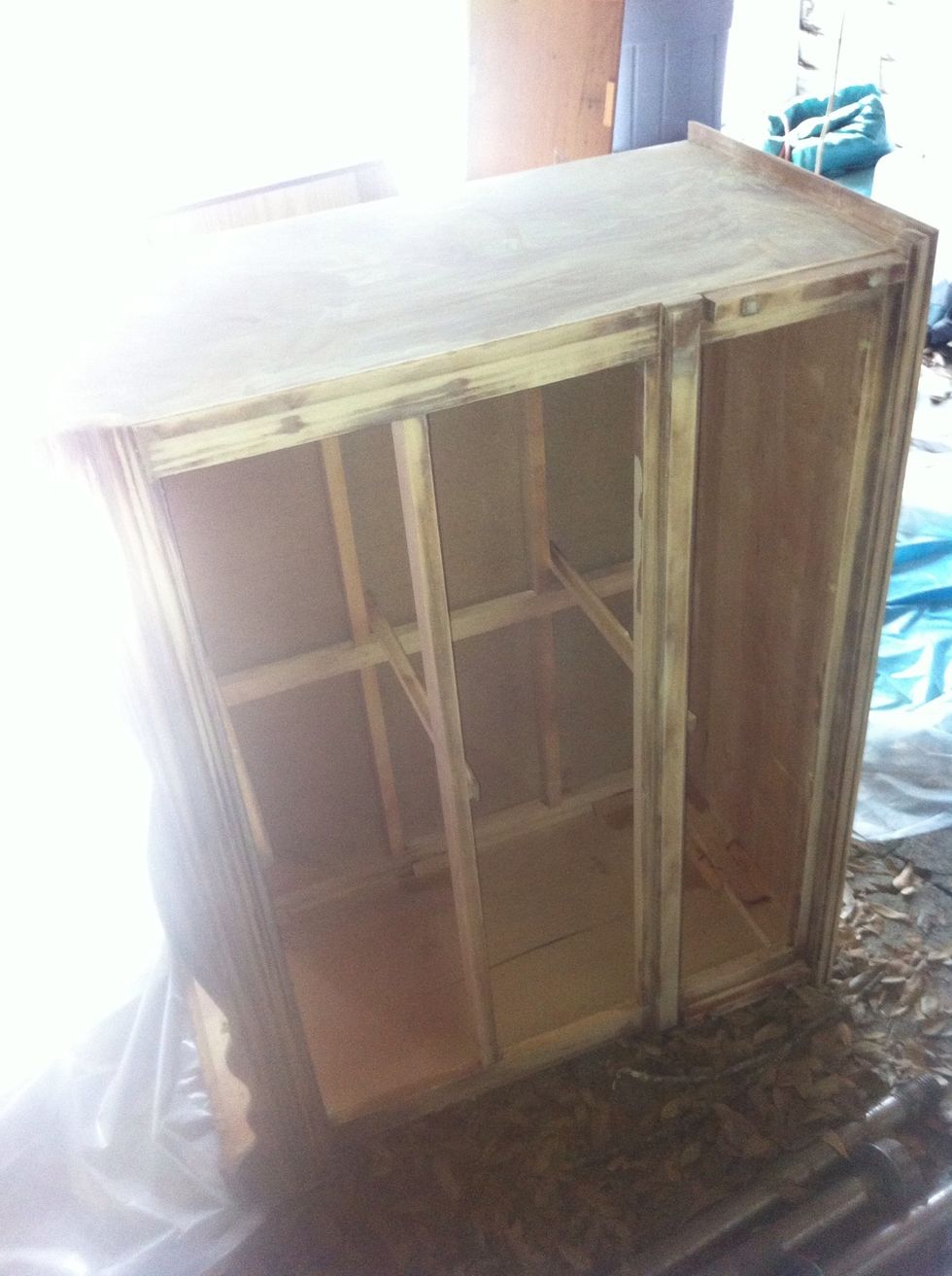 Just another shot of the sanding process. I would suggest just using bonding primer. Saves a lot of time and sweat!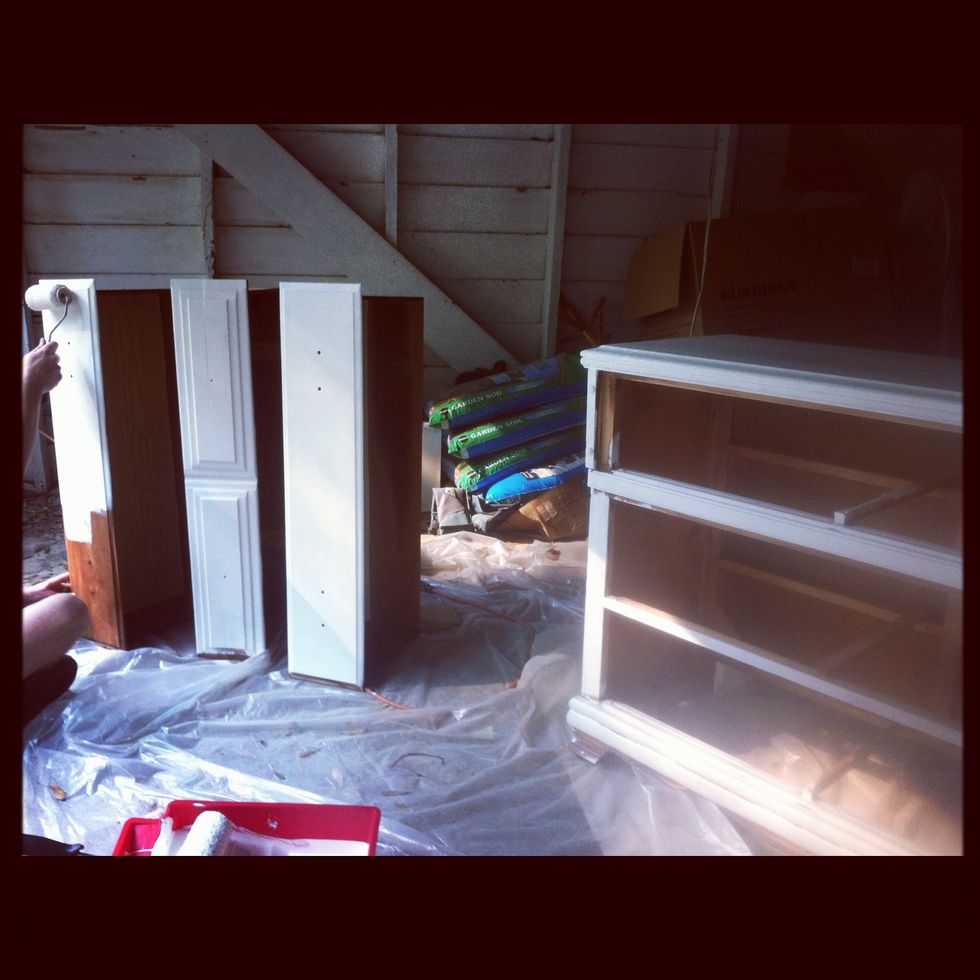 Prime and paint. Let each coat dry completely before applying the next one. Don't forget to remove the hardware (handles, knobs, etc)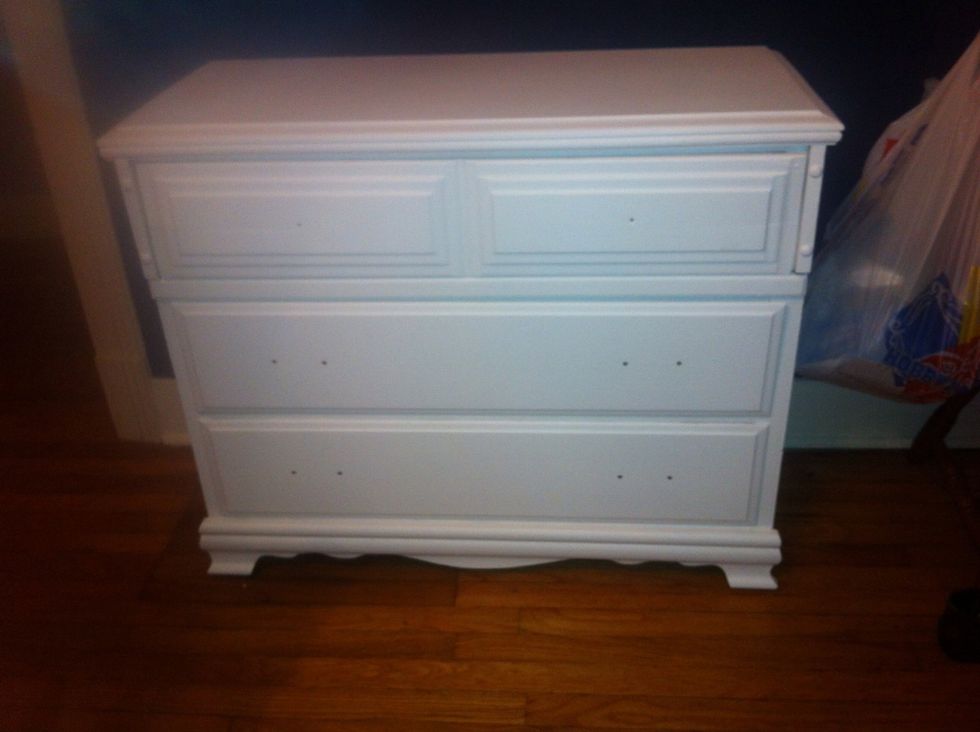 This is the dresser once it's completely painted and dry. Ready for stenciling (if you want to add a little pizazz)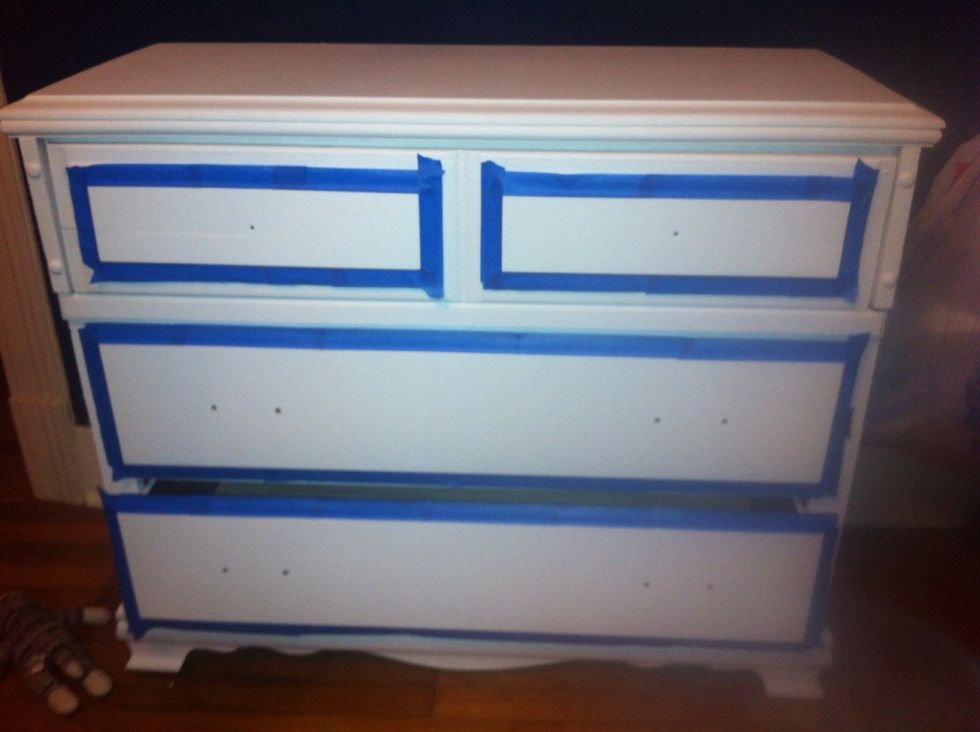 Cover edges with painter's tape. You'll also use the tape to hold the stencil in place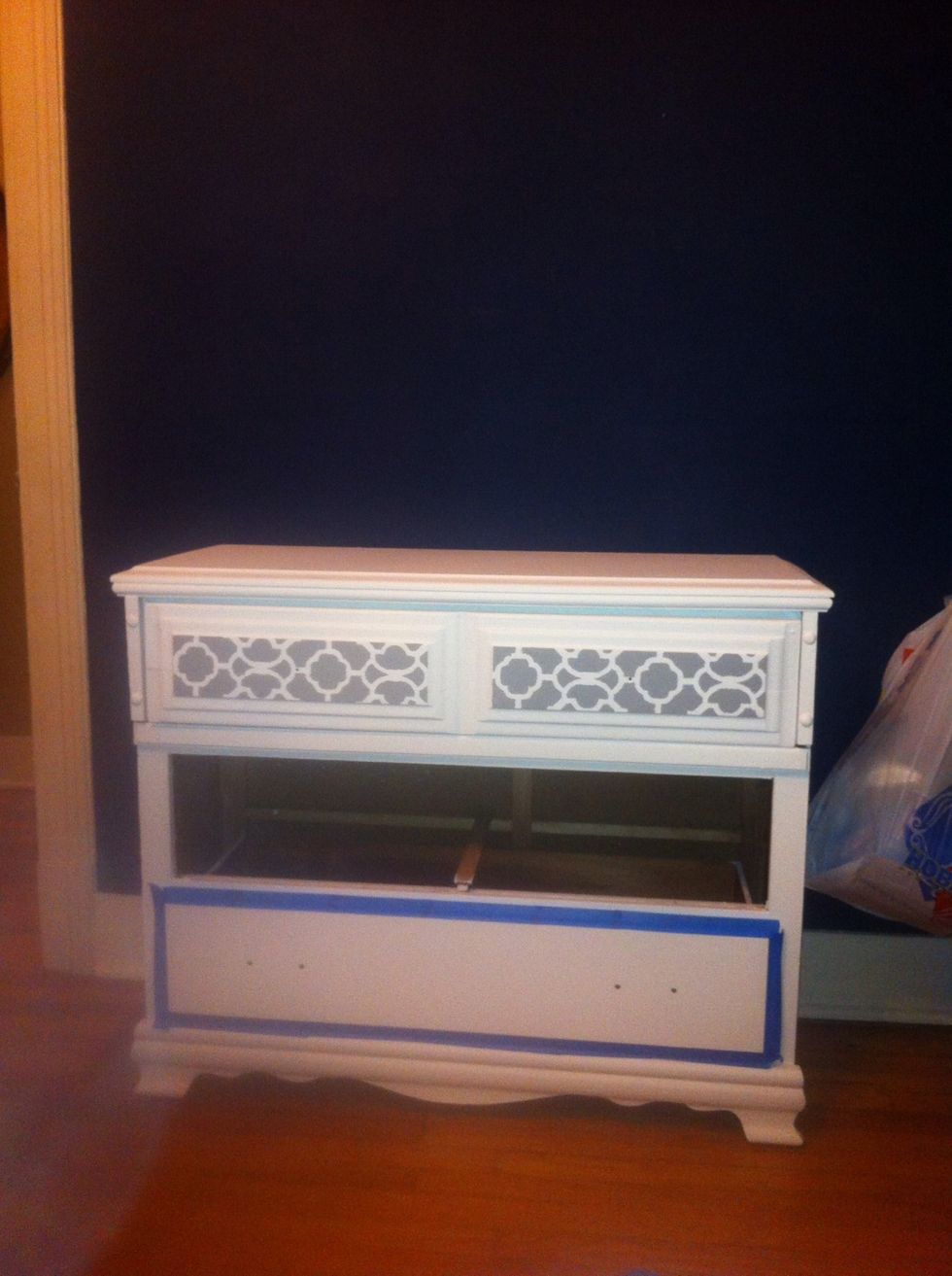 Buy whatever color paint you want your pattern to be. I chose a gray color. Decide on your stencil. Hobby Lobby has the best variety of larger stencils. Michael's has Martha Stewart stencils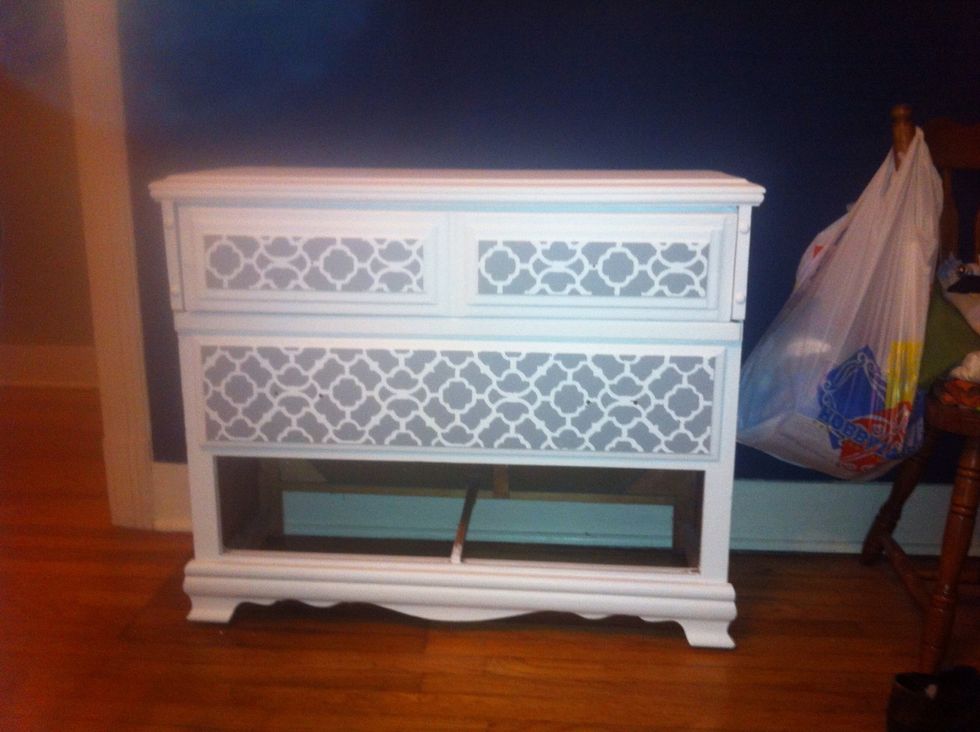 Be patient. You'll have to use sponge brushes and dab dab dab. Take your time and make sure the paint isn't bleeding under the stencil. Do as much as you can and allow it to dry before moving on
I would also leave the stencil taped in place and let it dry completely before removing. It's the best way to prevent smudging. This is the final product less new hardware!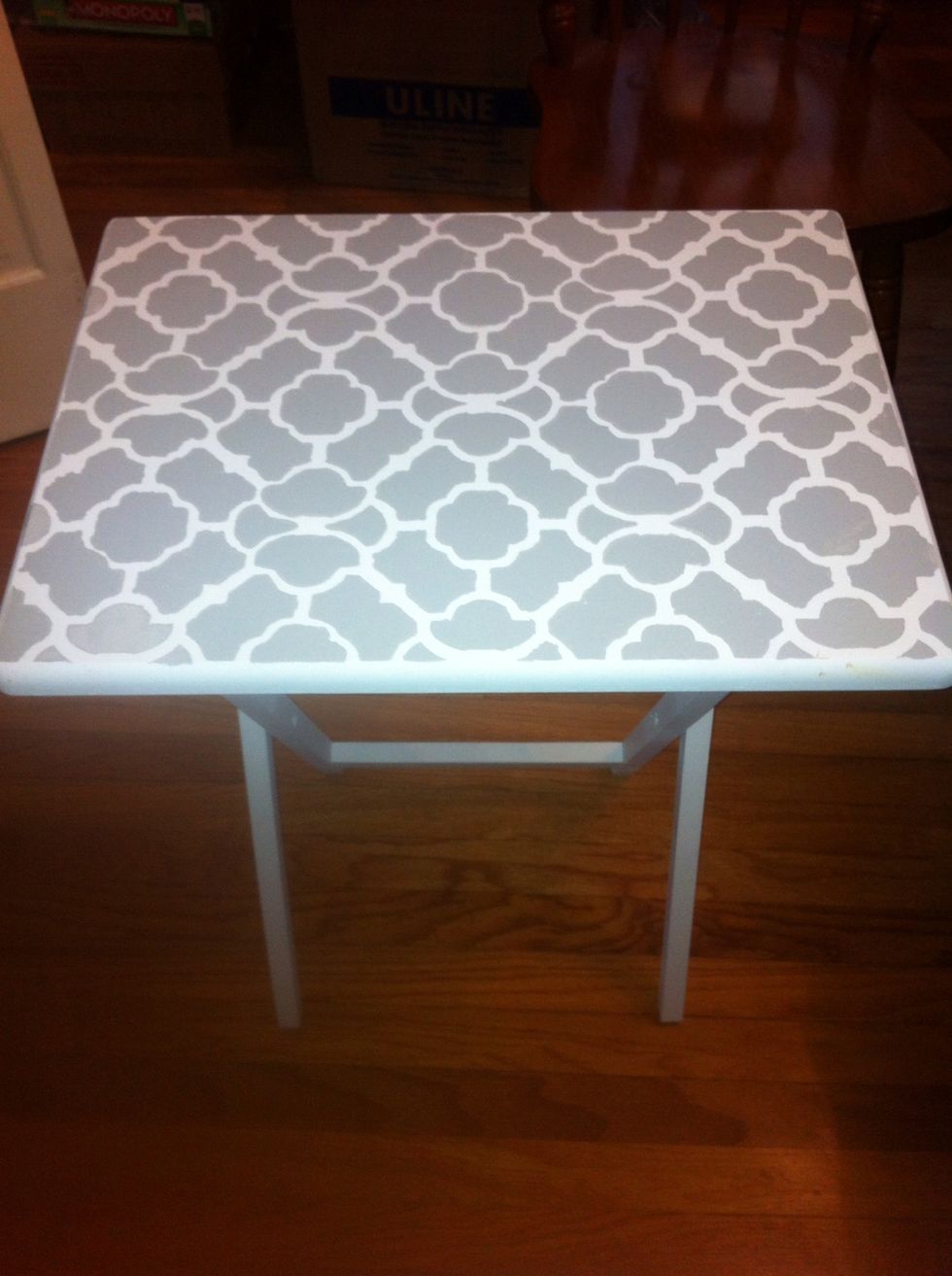 We also had cheap tray tables that I stenciled to match. Makes it all look like a set for entertaining! We keep it in the dining room
Old gross dresser
Primer
Paint color of your choice
Brushes
Plastic sheeting
Stencil
Stencil color
Painters tape