Don't waste money constantly replacing your air freshened pearls. Reuse them with a few simple steps.
170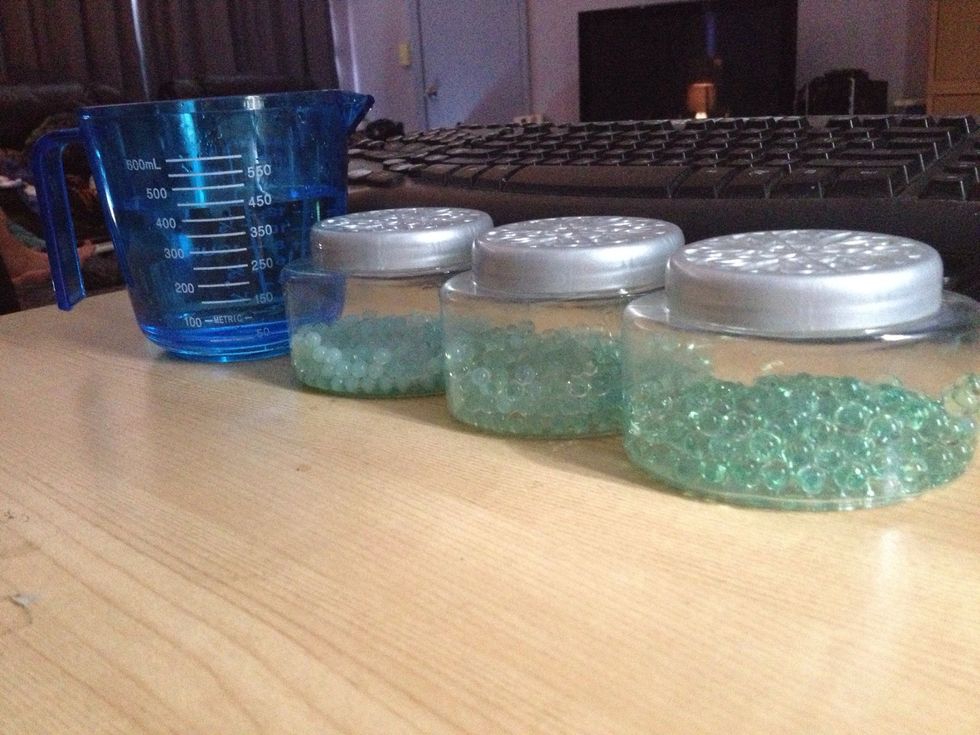 This is enough water to replenish all 3 containers. They were all opened at the same time, however placed in different rooms of the house. The smallest balls are from the hottest room (kitchen).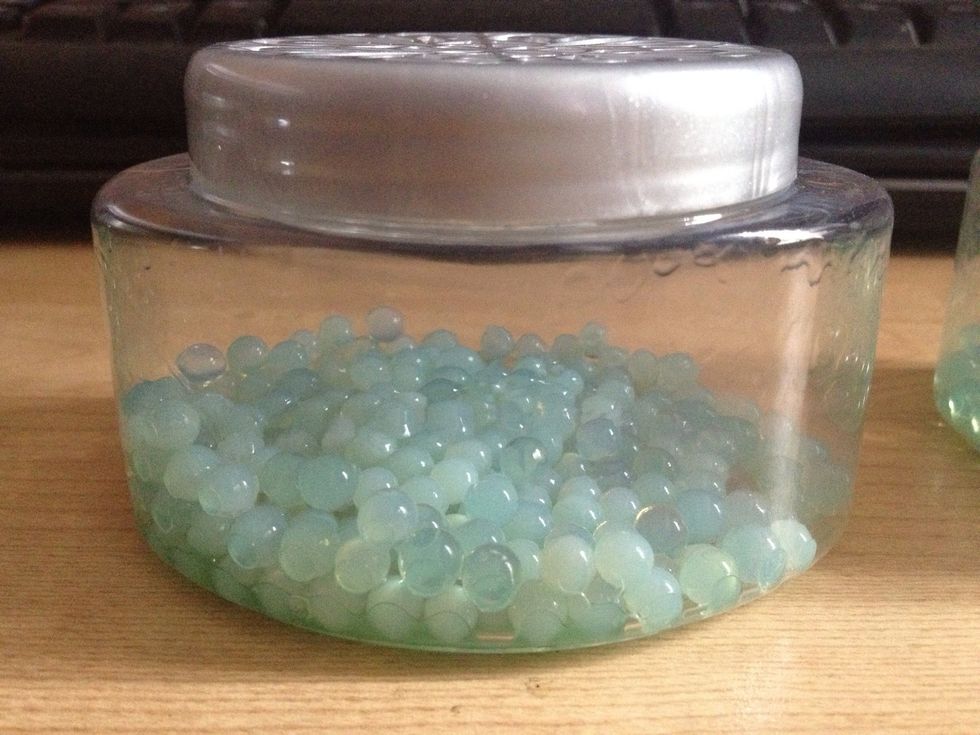 Balls go cloudy when they shrivel up from lack of moisture. They are still fresh smelling only now smaller and less effective.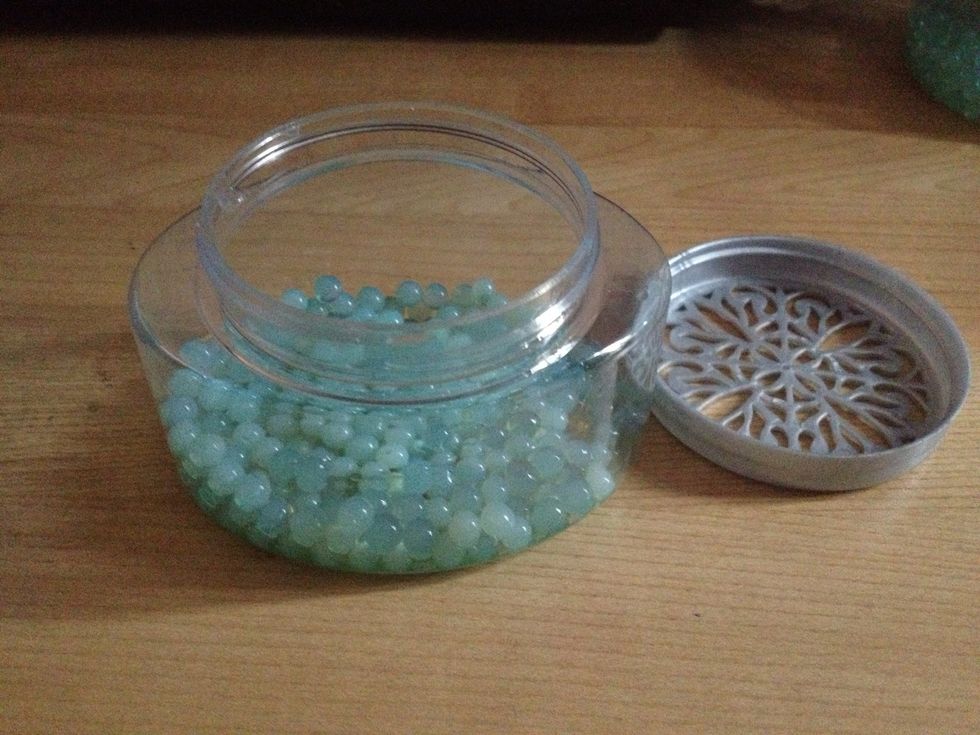 Take lid off jar and remove any bugs that may have fallen in (rare but may be present)
Fill with water close to the top. It's easier to top up later than clean up splashes when you mix.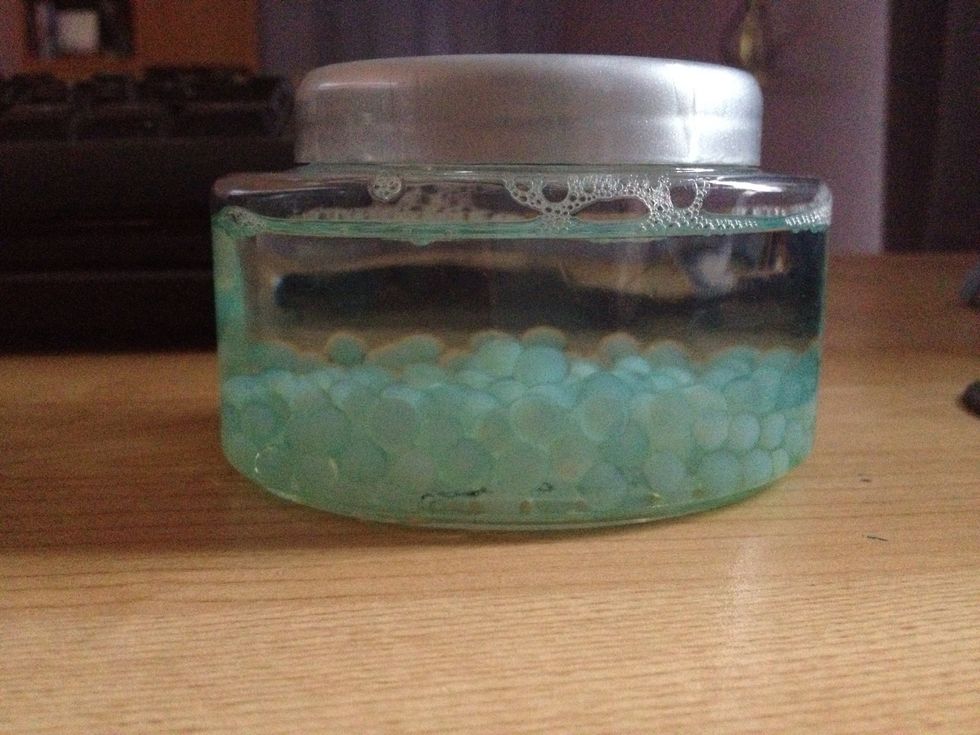 Stir if you wish to agitate balls. (I have been known to use a pen for sheer laziness)
NOW WAIT AND WATCH THEM GROW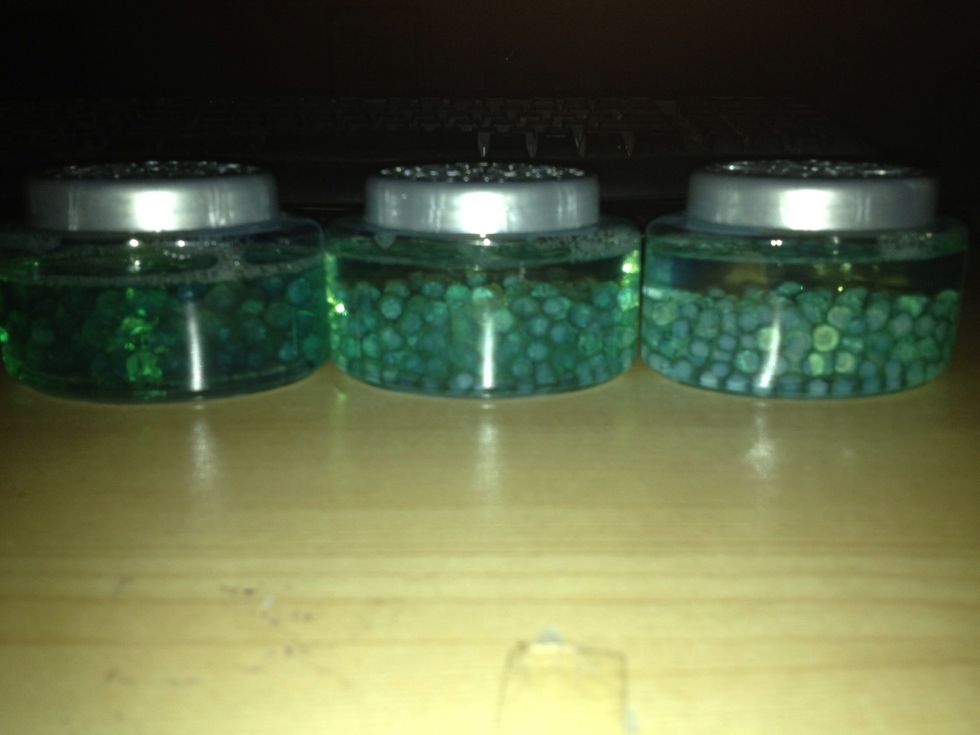 Half way through I stir them a bit more so they absorb faster (cos I might be impatient)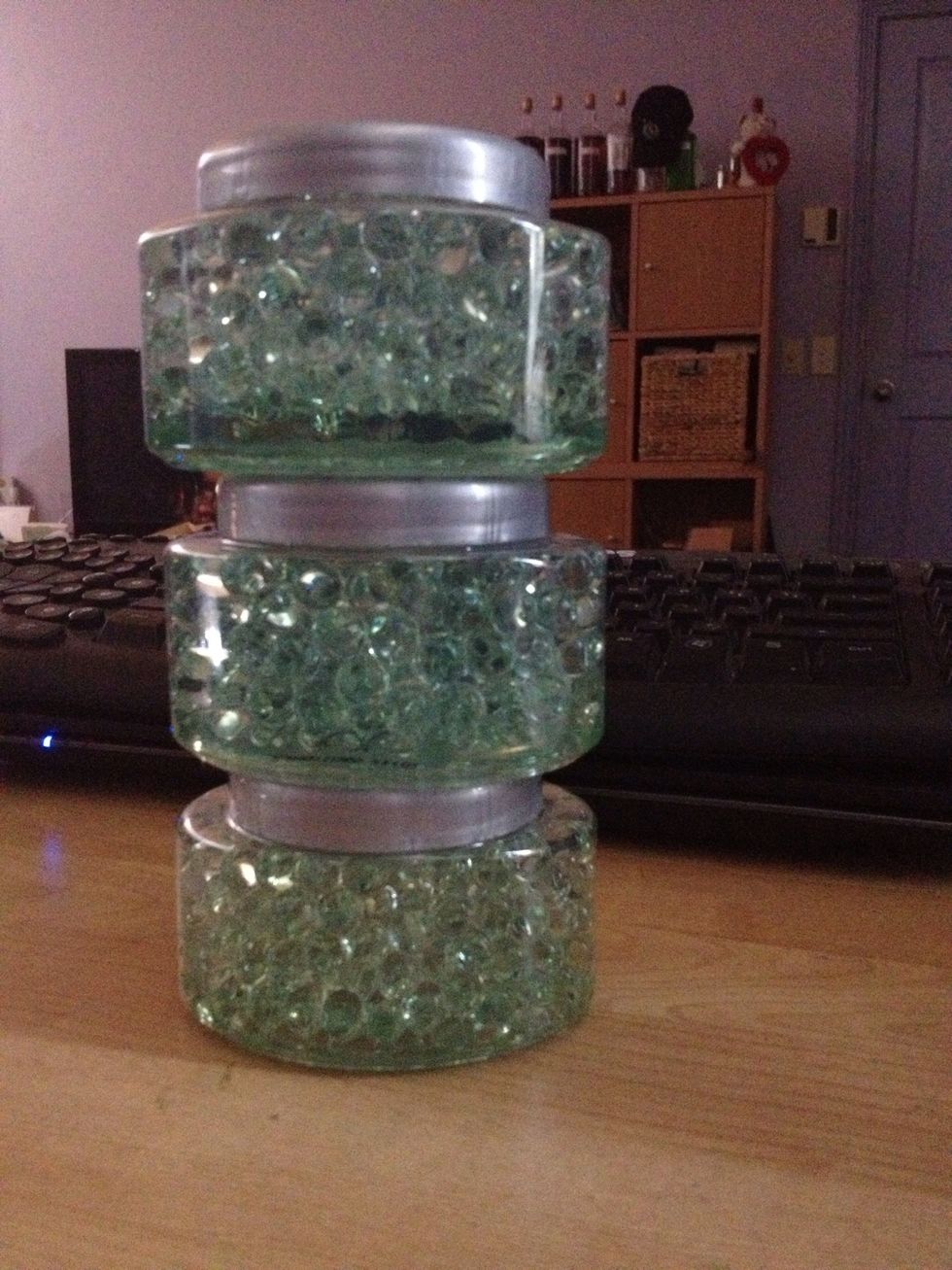 If they don't fill right up to the top after 20 mins add a small amount of water (just a dribble)
Water cold
Something to stir with (I use a pen upside Down)