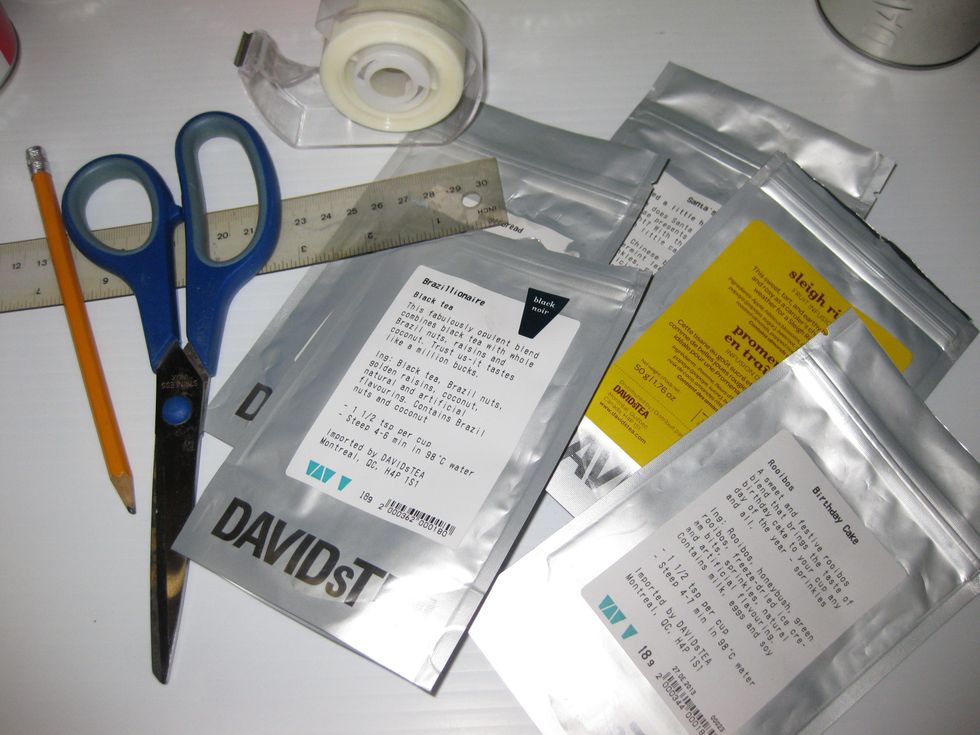 Now that you've gathered your empty metallic tea bags...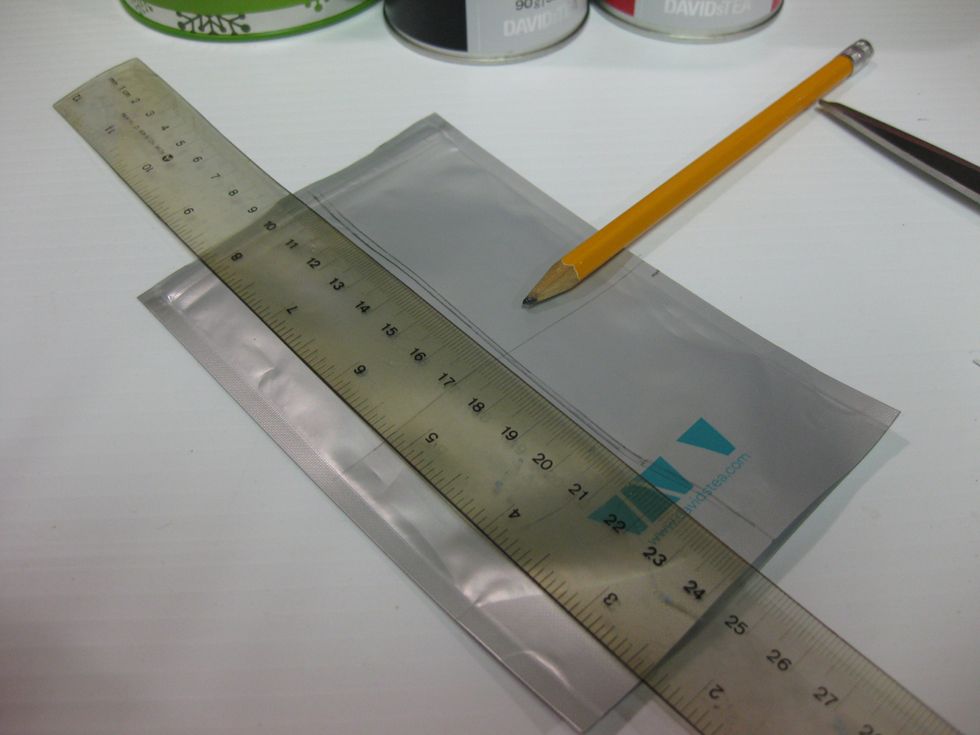 Quarter the Tea Bag with a Ruler and Pencil...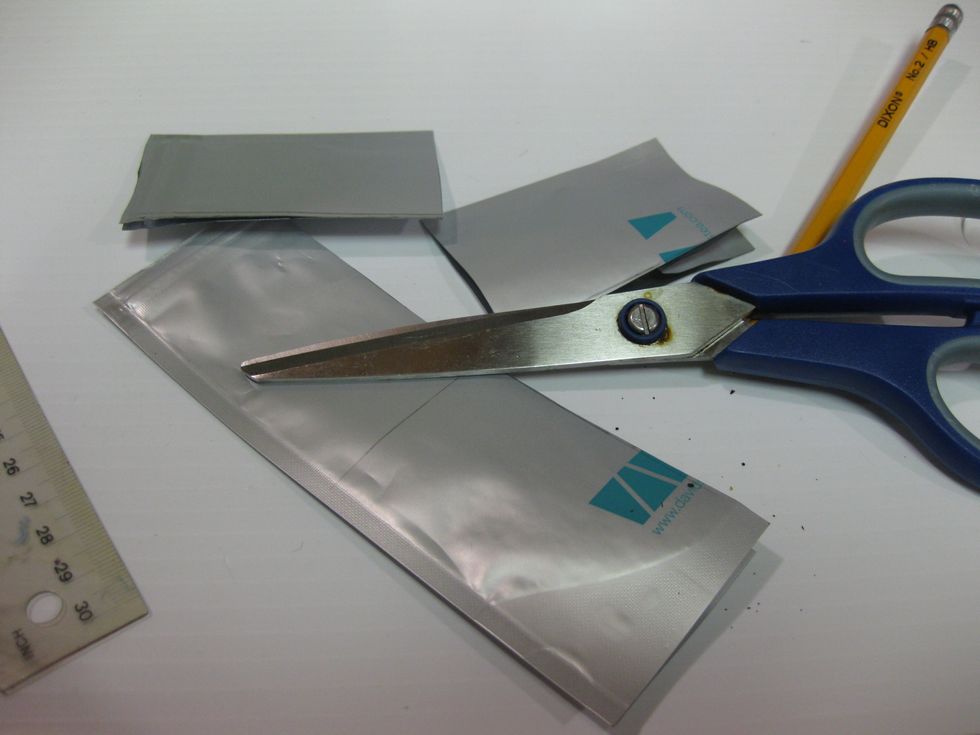 Cut along the lines...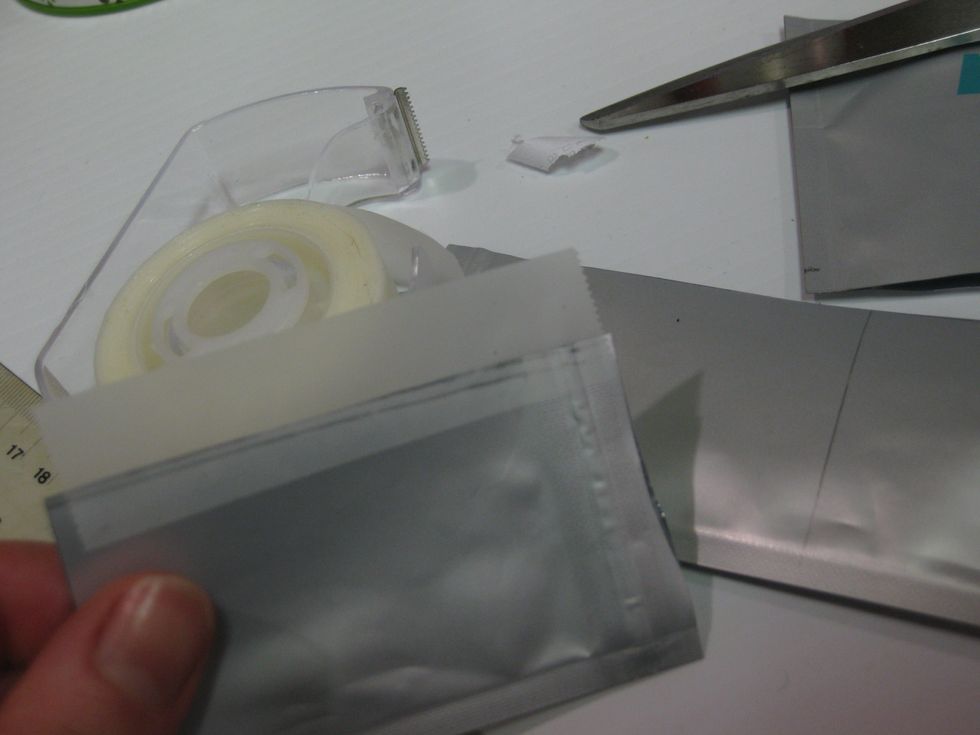 Tape all open ends except one...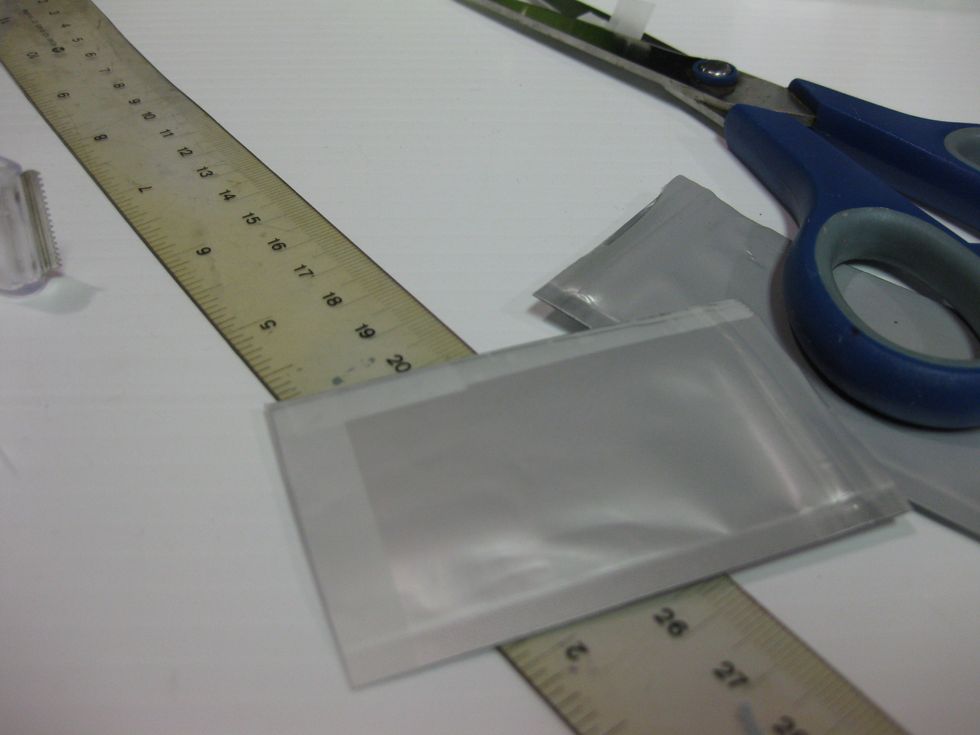 Your airtight baggy will keep the tea fresh, yummy!...
Scoop the the right amount of tea for a perfect cup...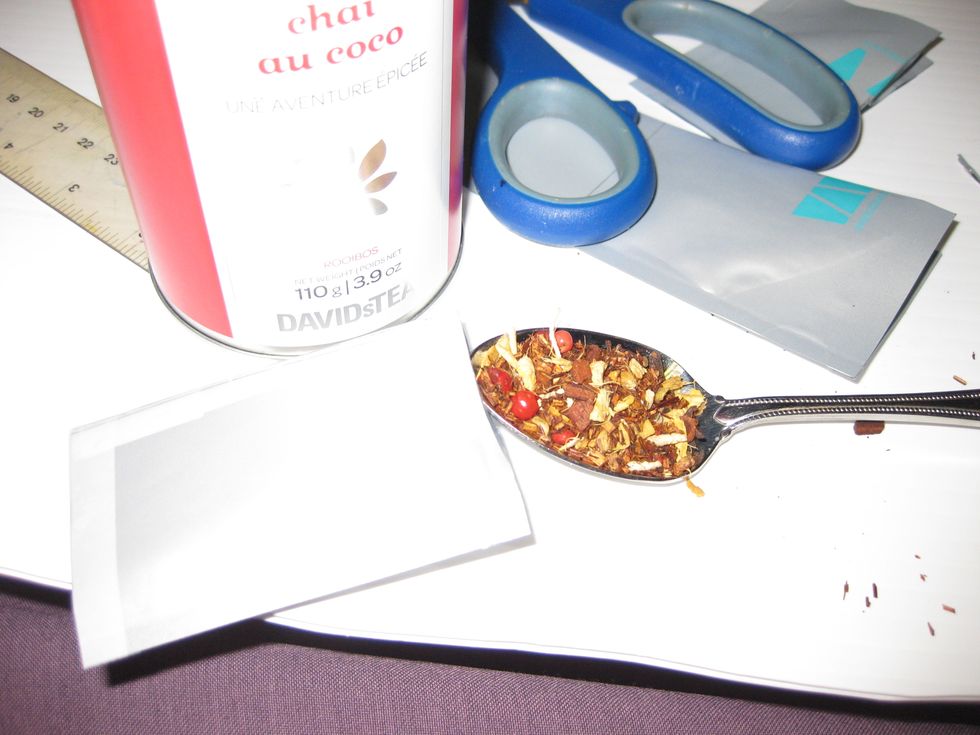 Carefully insert the tea into baggy and seal your baggy completely shut...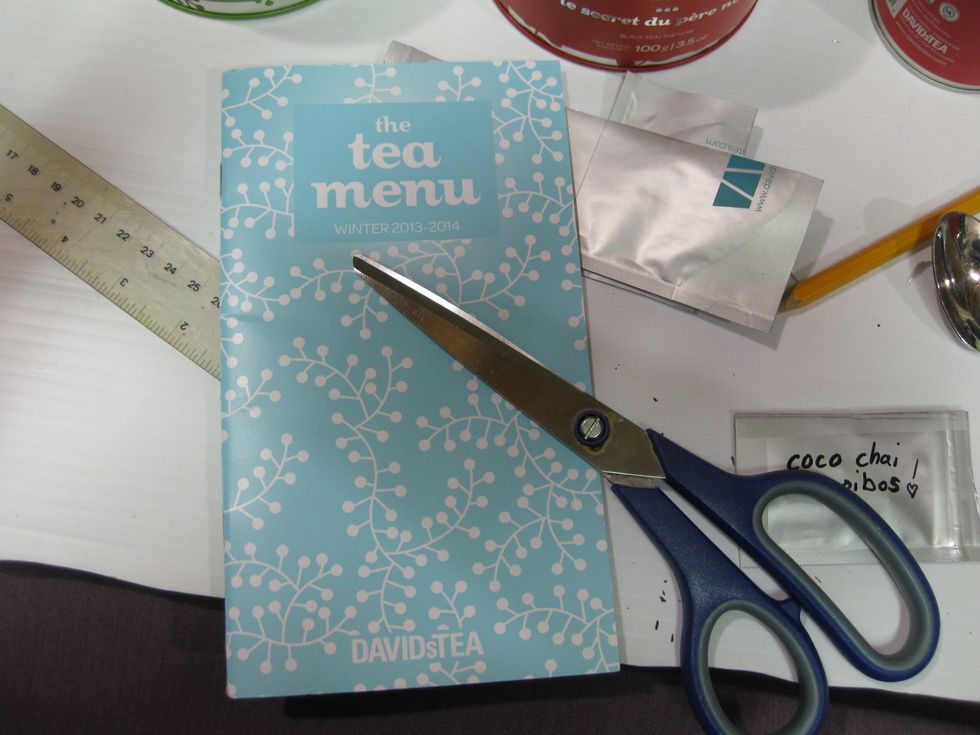 The next step is optional...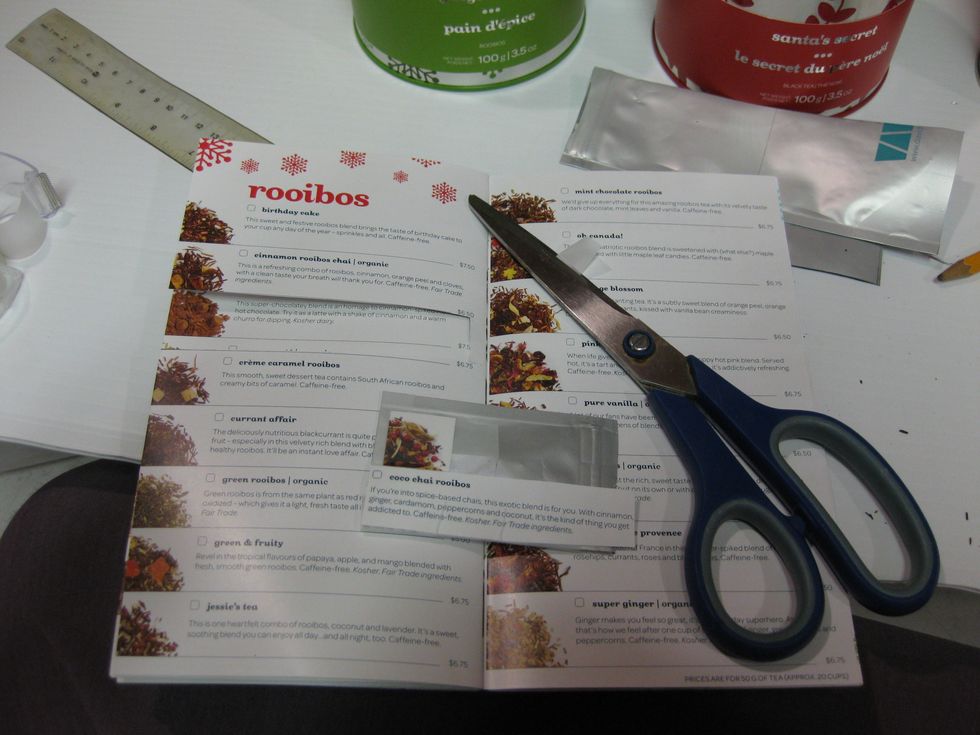 You can cut out the description from the David's Tea menu or simply use a sharpie to label your baggy...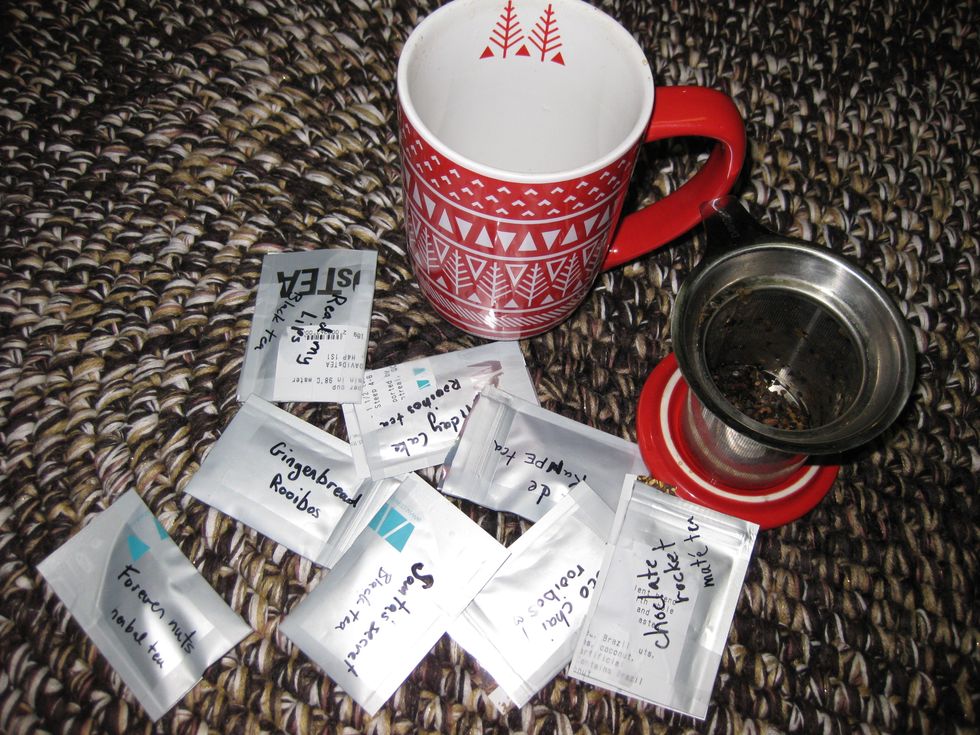 Now you should be done as well as your cup of tea that you've been drinking...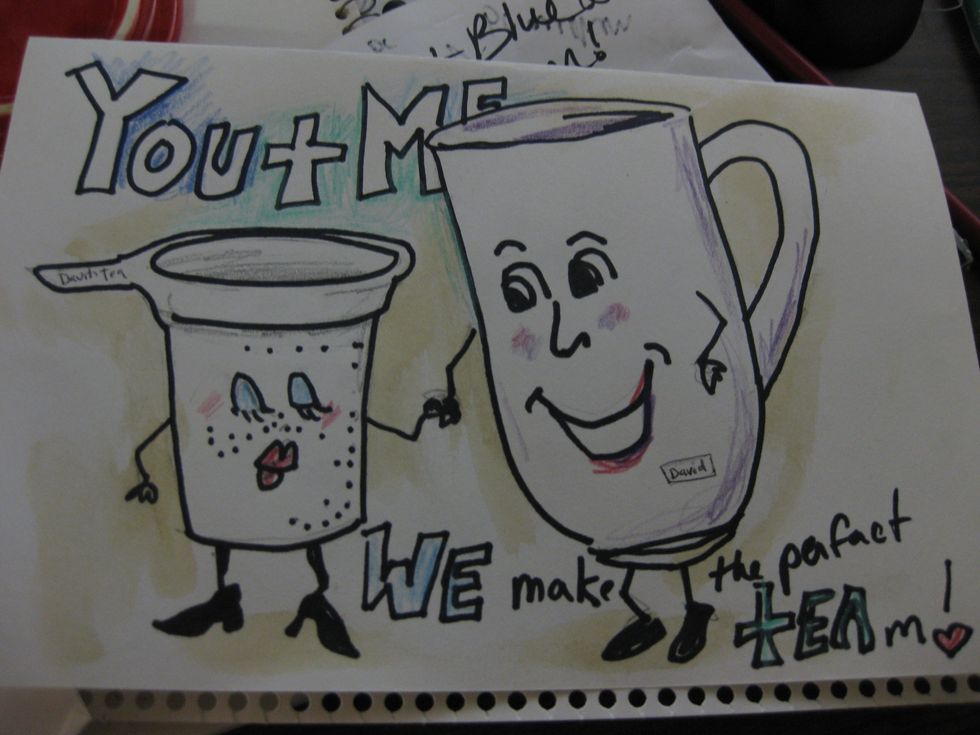 Now if you like you can also make your Boyfriend/Girlfriend a hand drawn drawing and stain it with your last drops of tea from your cup!
If you feel like you don't have enough supplies, you can always skip off to the store to get some more, you know you want to anyway.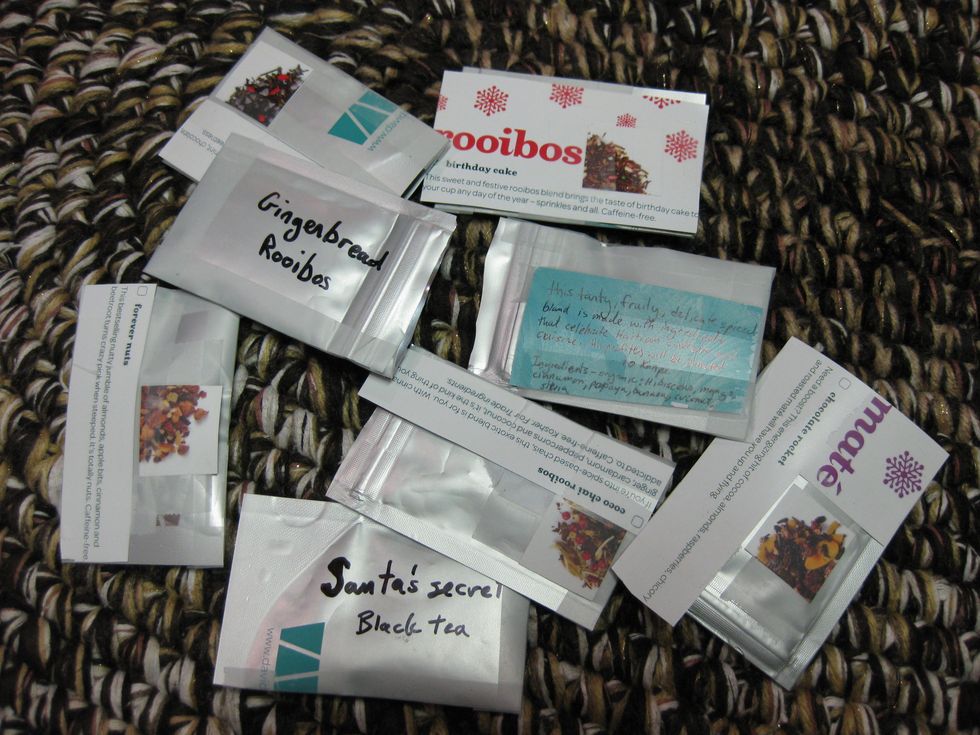 The Best Things in Life are the Ones you can share!!
1.0 Scissor
1.0 Role of Tape
1.0 Ruler
1.0 Pen of Pencil
1.0 Spoon
Lots of Your Favorite Loose Leaf Teas
A Boyfriend/Girlfriend you want to spoil
Or someone you want to intruduce to David's Tea