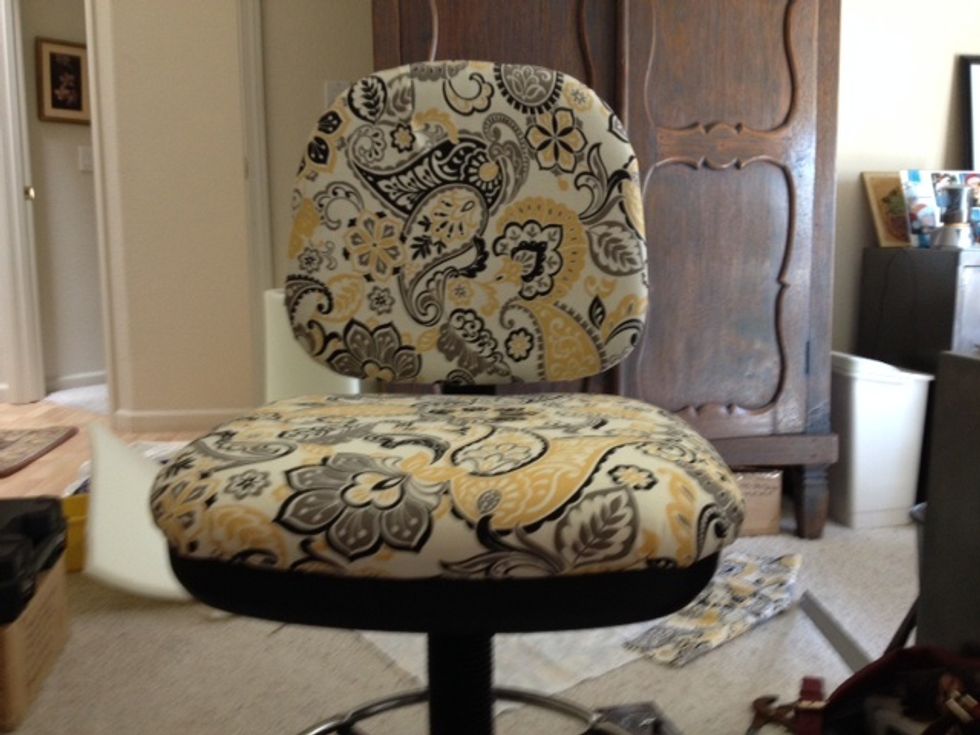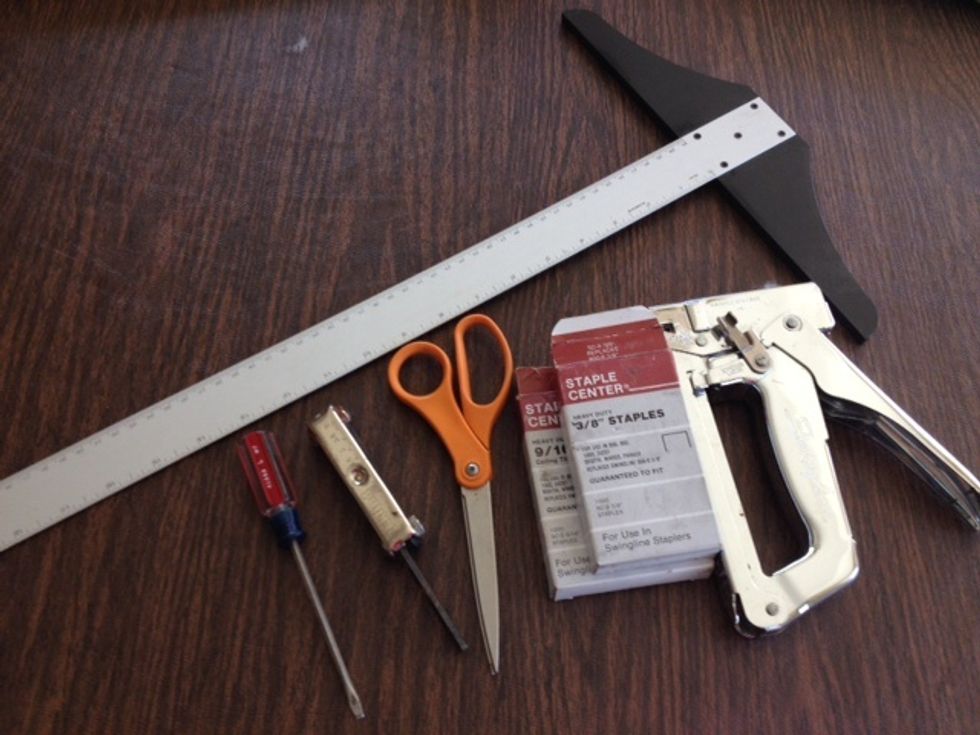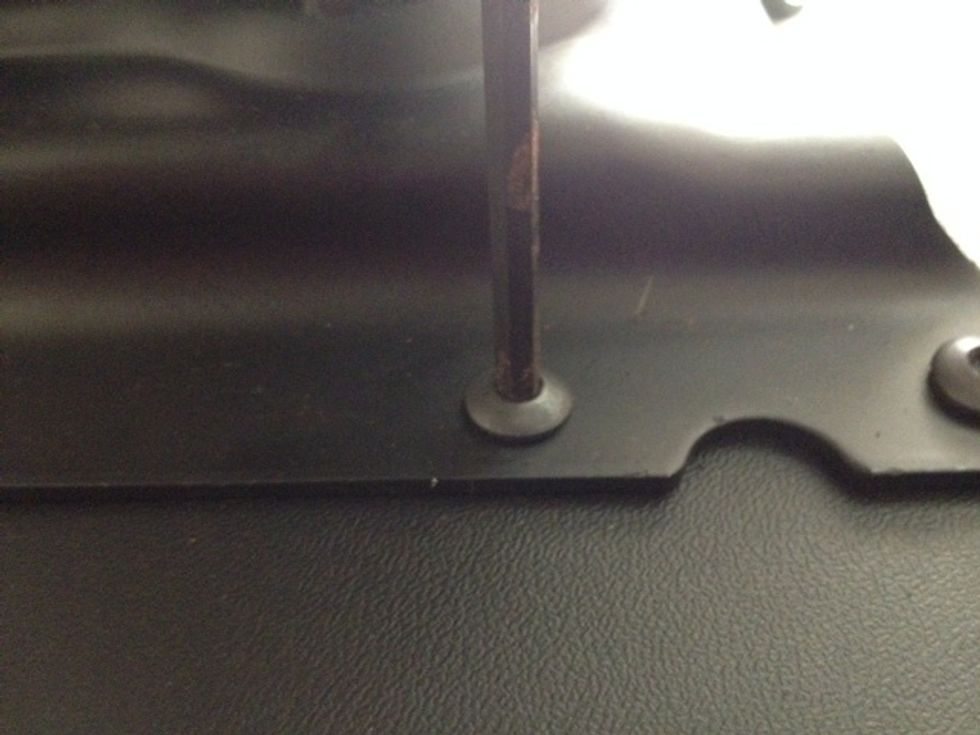 Unscrew all the parts of the chair until you get to the fabric covered seat.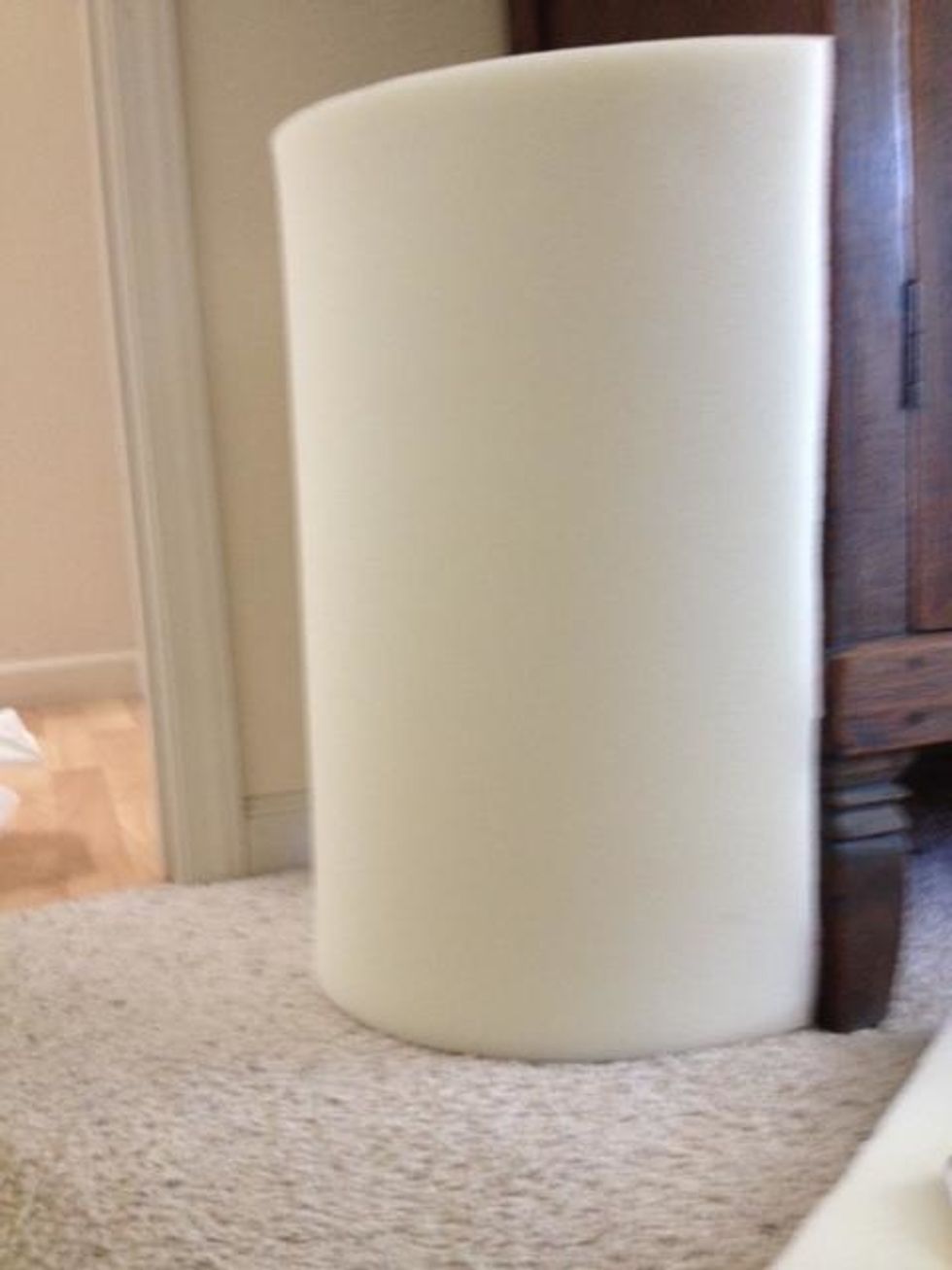 I added new foam to the bottom cushion before covering the chair.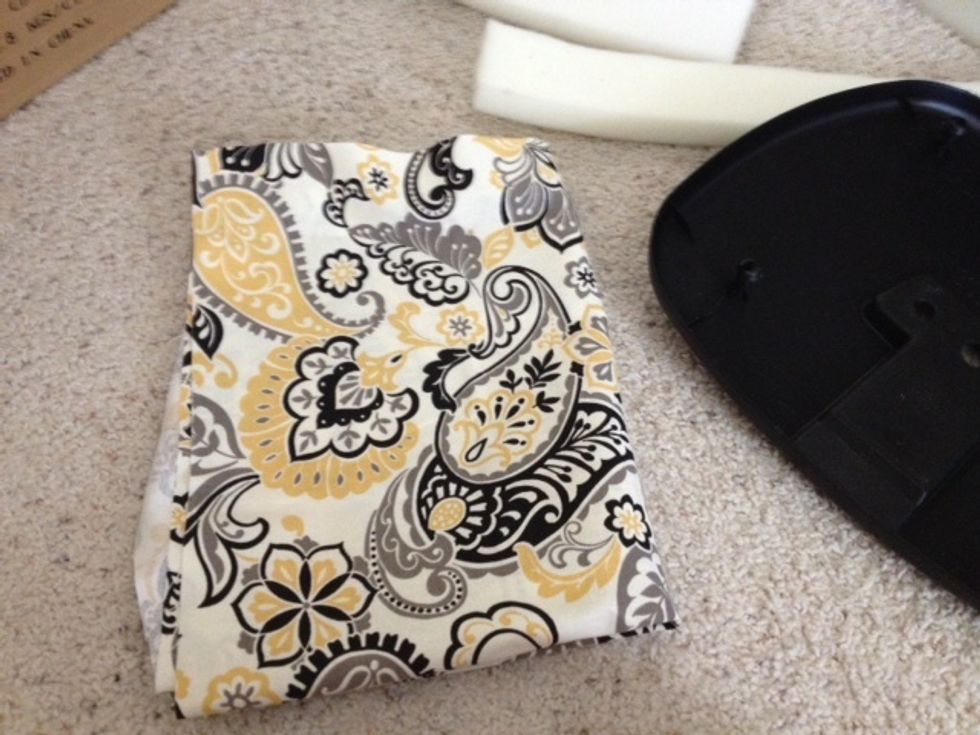 Measure fabric and cut it out for the seat and back of chair. Then staple the fabric, making sure it is smooth and tight.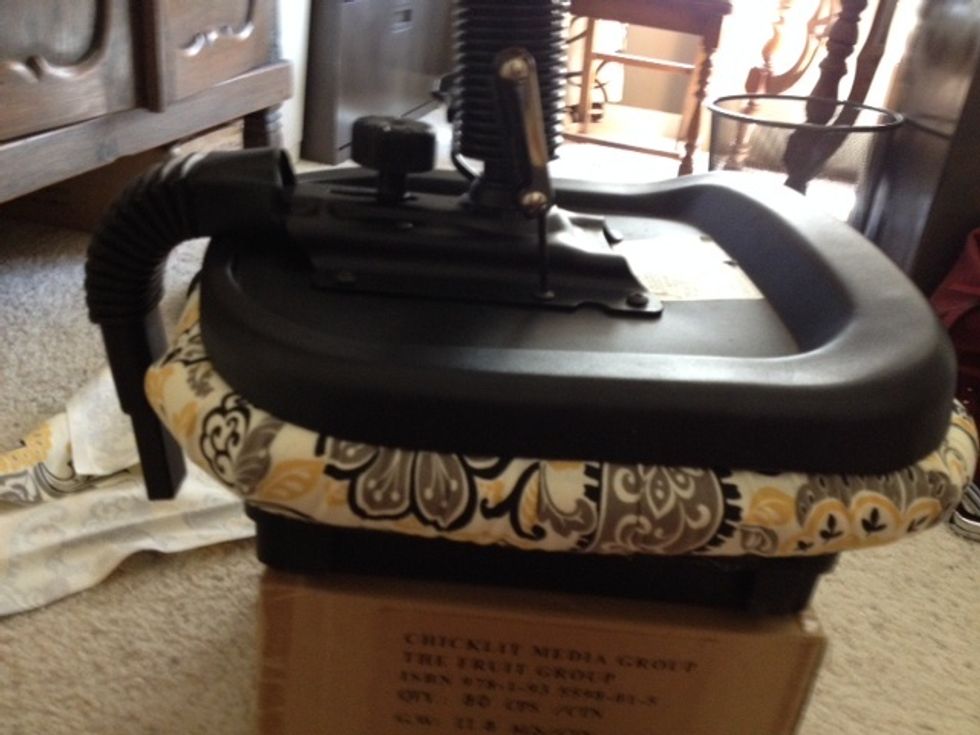 Re-attach the bottom of the seat.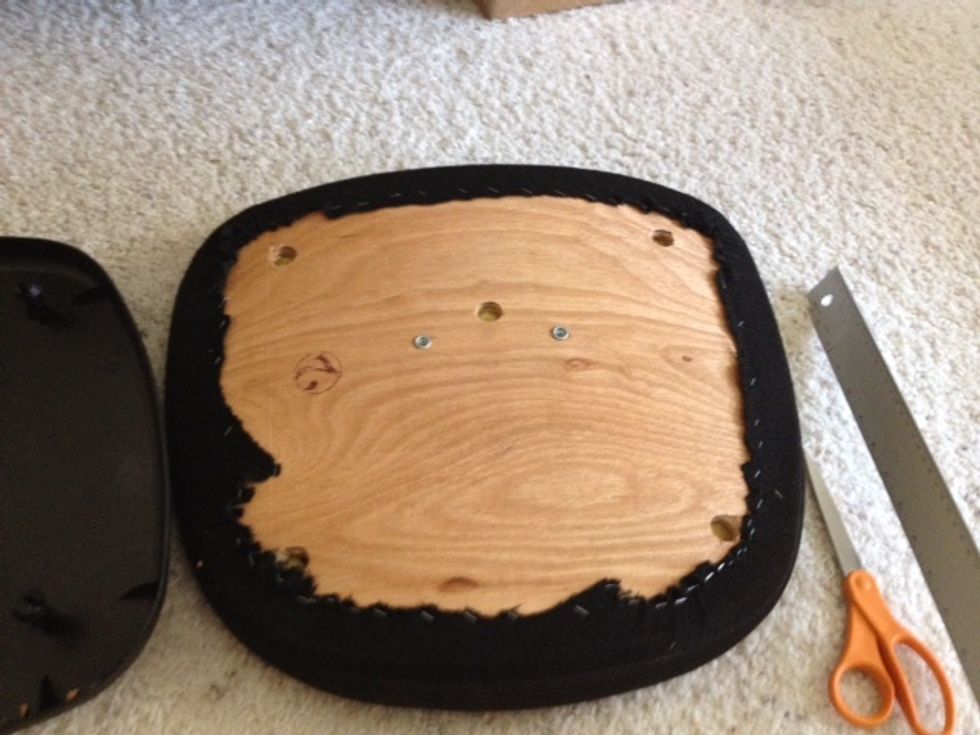 Repeat with the seat back. I covered right over the old fabric.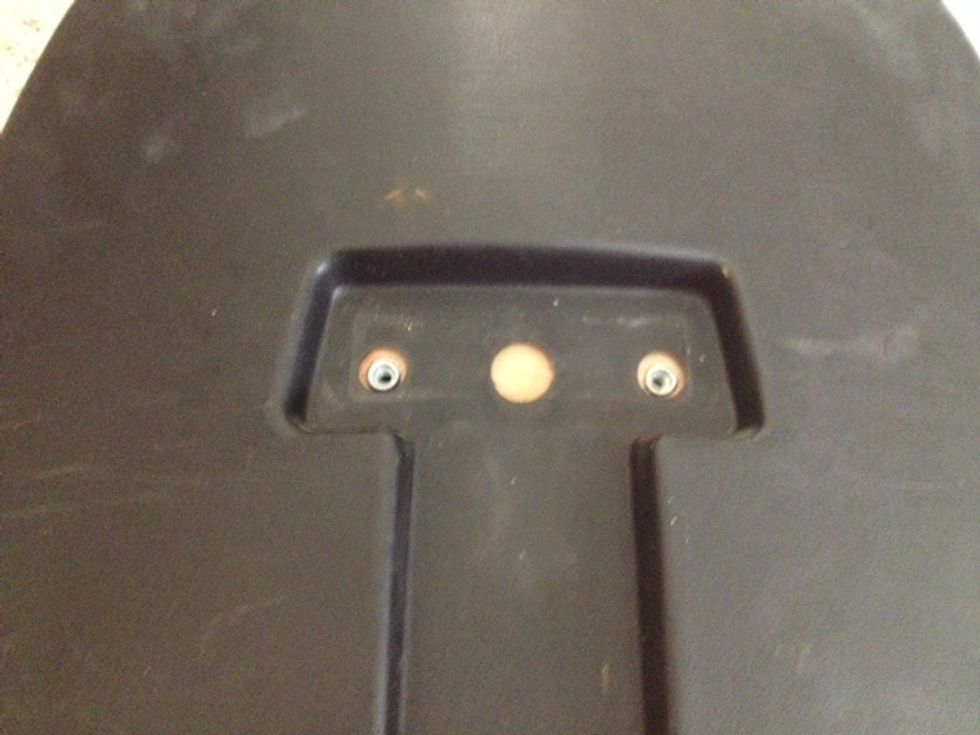 Replace back to seat back and you are finished.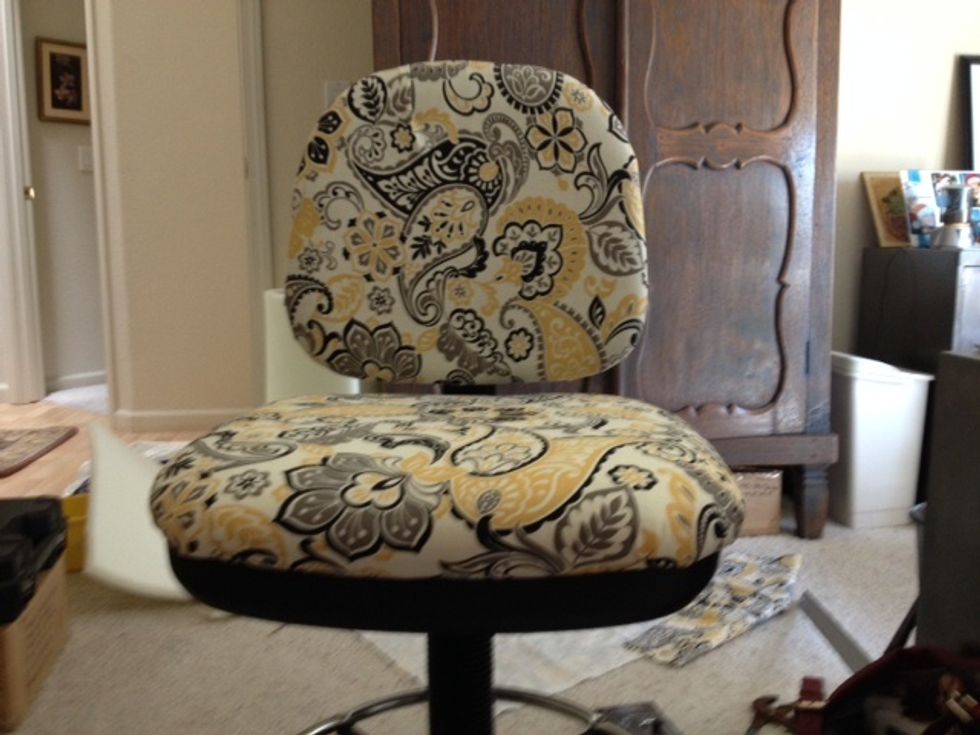 foam - optional
fabric to fit chair
Chair
staples