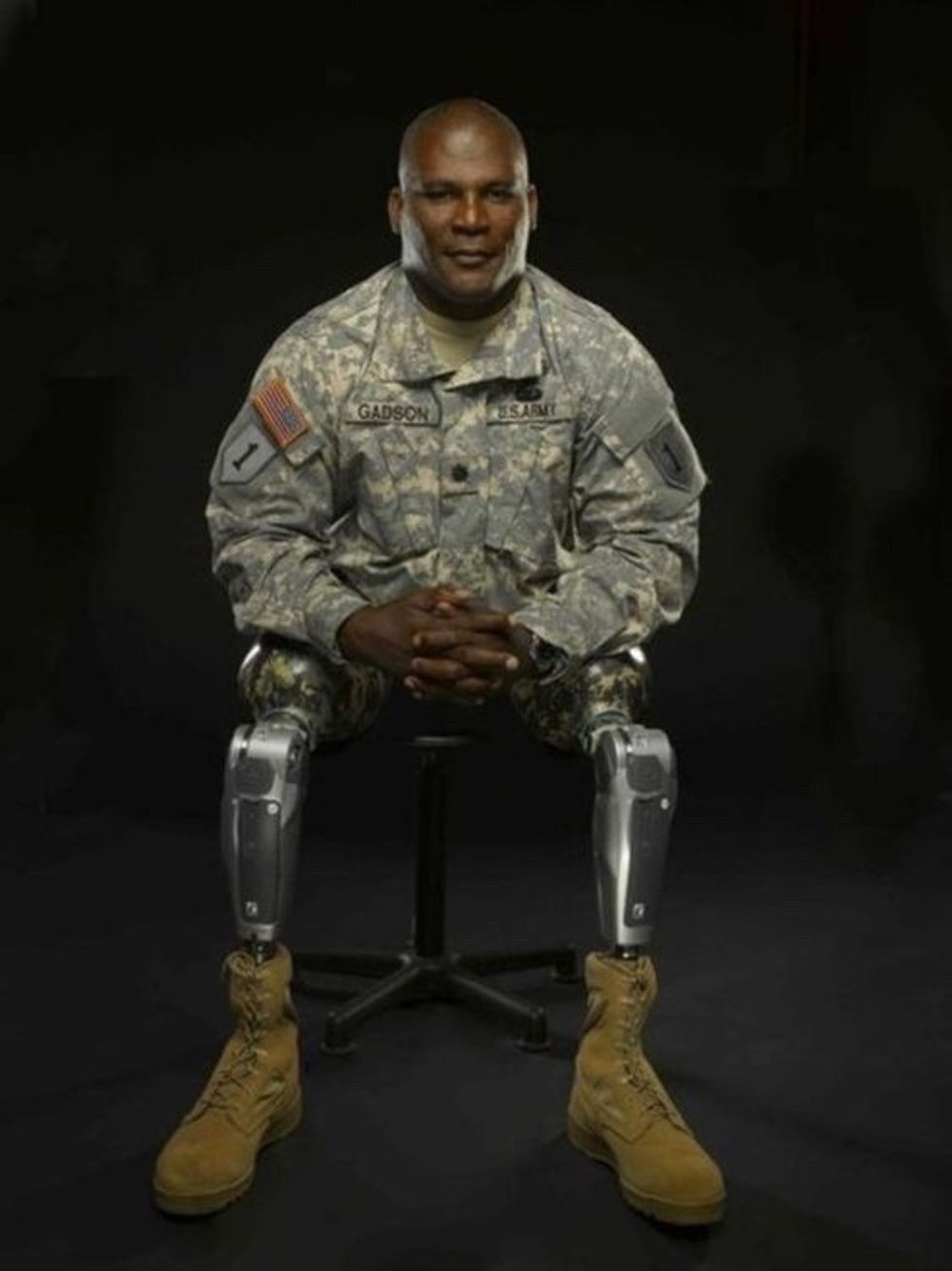 This wounded warrior has become disabled during a war.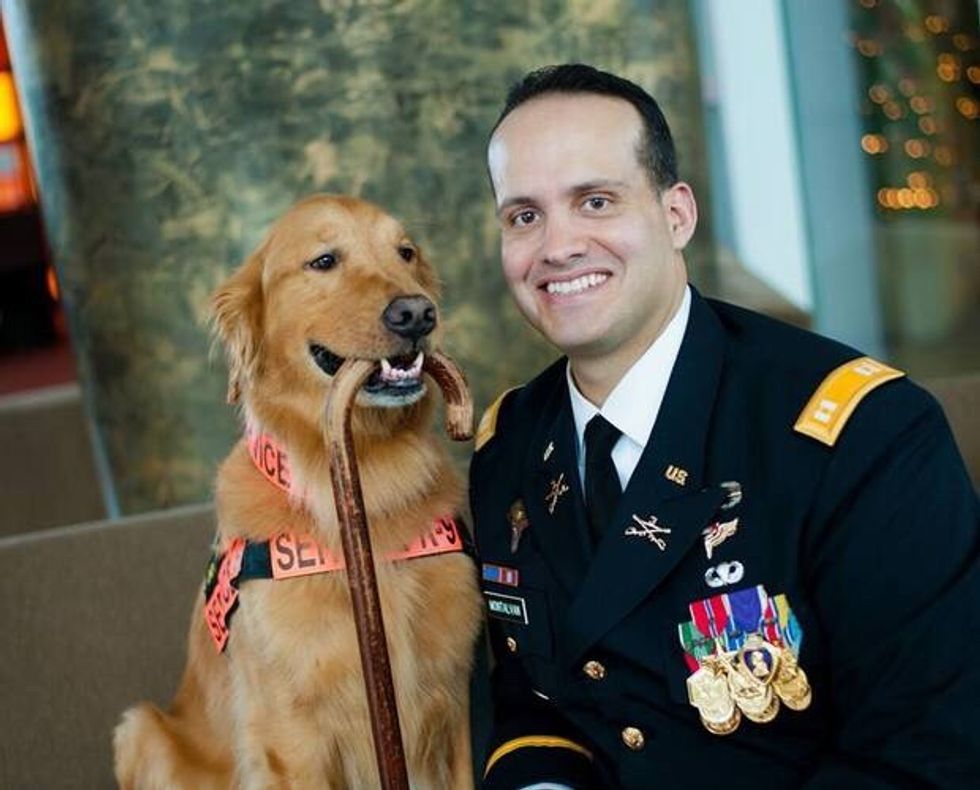 Like most veterans of the U.S. Army, I've suffered traumatic and life threatening injuries that pushed me near death. Although I suffered these injuries, I am, after all, an American soldier.(Page 75)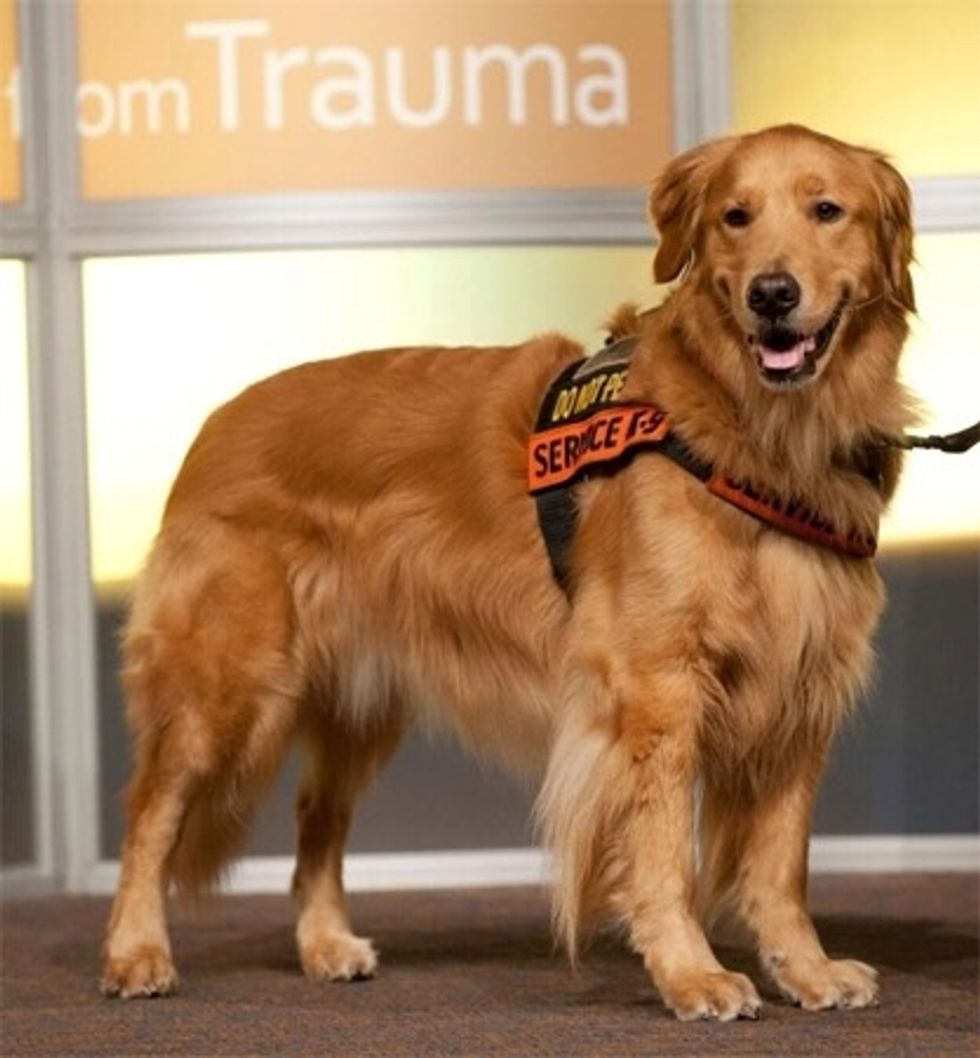 My best friend and loyal compound, Tuesday, guides me through most of my daily activities. But Tuesday isn't my pet, he's my trained-to-help-the-disabled dog. And most importantly, he's my best friend
Tuesday was enrolled into a prison program at 3 months old. There he belonged to a man named Tom. Tuesday always looked after Tom, but their time ran short when Tom was offered parole.
Horrible flashbacks and nightmares of my time in Iraq flooded my mind. "I woke up almost every night in a sweat, convinced I was back on the ground at Al-Waleed, awaiting the assassins knife." (Pg.86)
I was sent home from combat with extremely severe PTSD. I was enrolled in a program for service dogs to help wounded veterans. This is how Tuesday changed my life around completely.
"The reality of war wounds is that they're worse when you're out of the combat zone."(Pg.85)Though I was on the brink of dying in combat, nothing haunts me more than the flashbacks to my time in Iraq.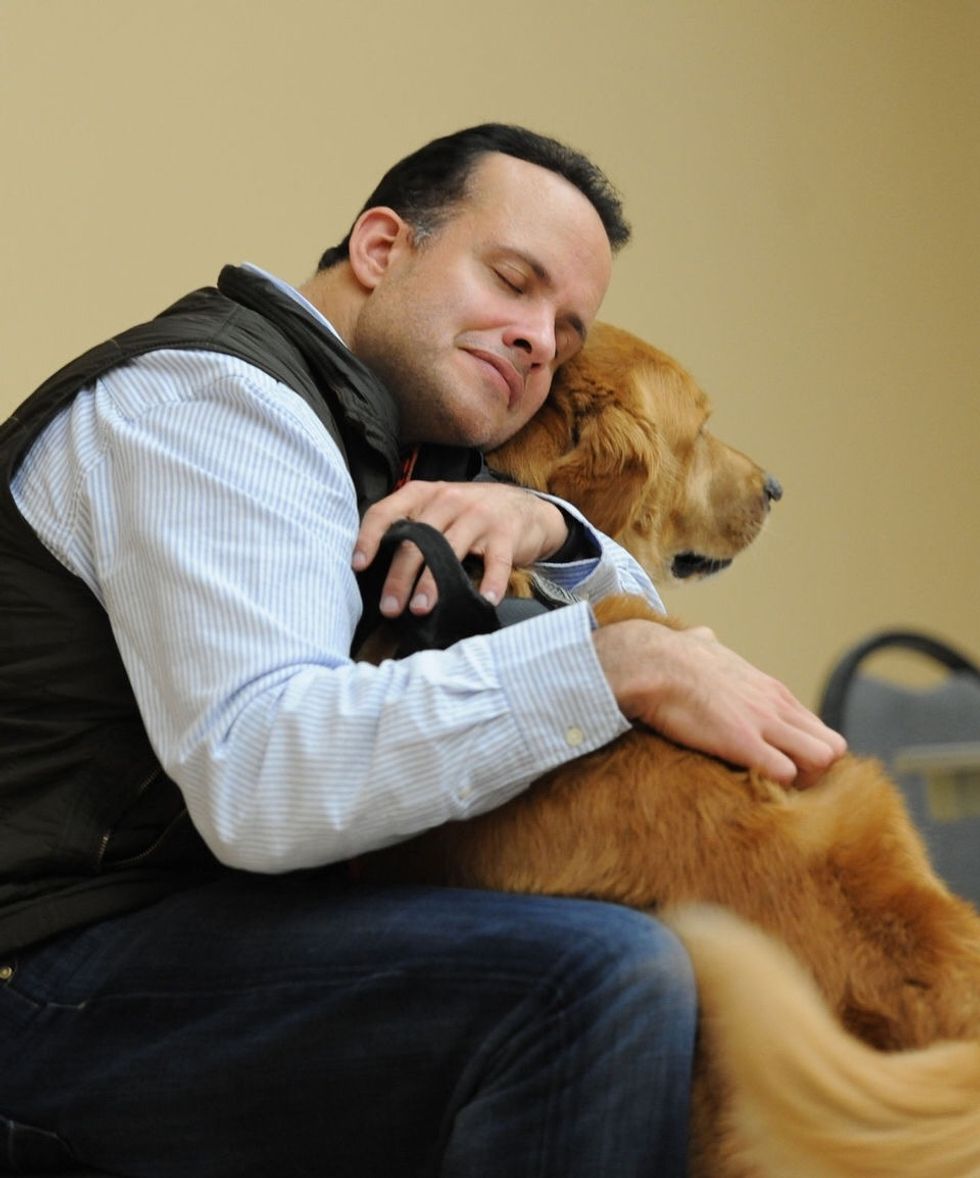 This picture shows the impact Tuesday had on my life.
After I got Tuesday, I was able to go out more and socialize. I was able to reconnect with the outside world instead of reconciling in alcohol. Tuesday gave me the kick start to becoming the man I am.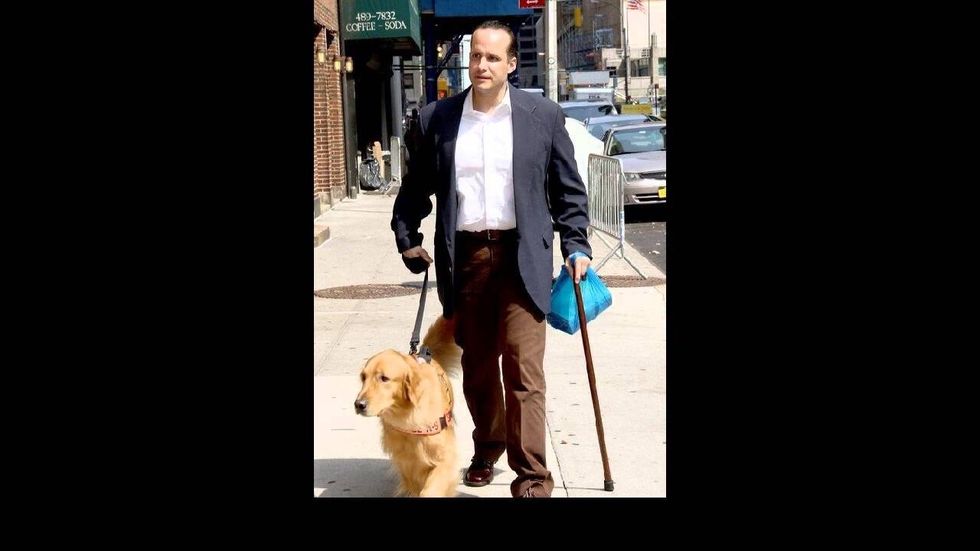 Tuesday and I on a casual walk in New York City.
The nightmares still occurred. But Tuesday was always at my side."Every time I wake up, whether it's in Sunset Park or Al-Waleed, Tuesday was standing beside the bed, waiting for me to reach out.(150)
Our bond is unbreakable. It's indescribable and can only be experienced to know it's value. I couldn't imagine my life without him. "From that moment, Tuesday and I were inseparable."(Pg.110)
Although I was sent home from Iraq , my combat traits never fade. Even during my every day activities I can relate to warfare."In Manhattan, I cleaned Tuesday's paws as carefully as my weapon in Iraq.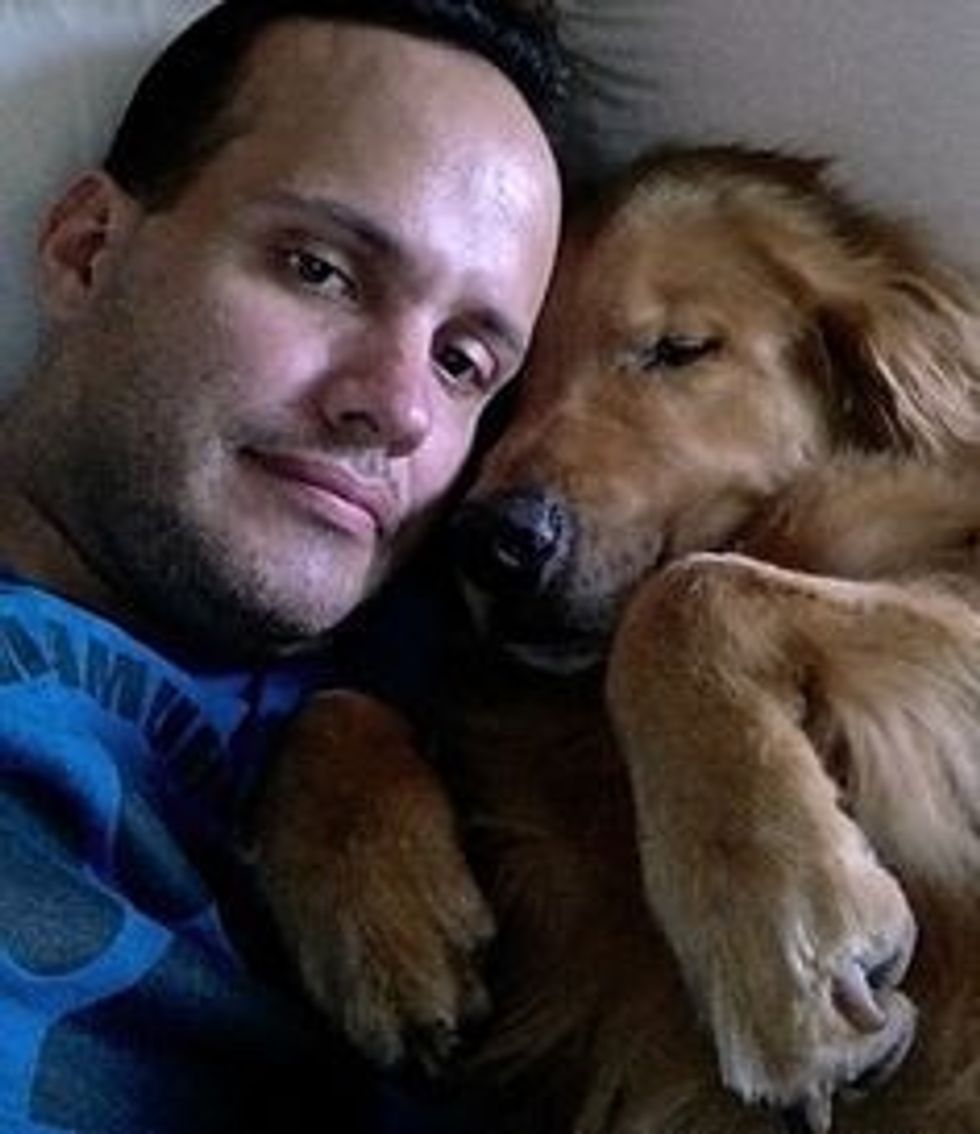 This picture can show you how great my love for Tuesday is. I treat him how I would treat a child of mine.
"All along broadway, people were pointing and smiling, shouting compliments, taking pictures, and he strolled like a king, casually relishing the stares."(250) This can show you his affect on people.
The creator of this guide has not included tools