How to retherm breakfast hash with soft boiled eggs
Retherm Breakfast Hash With Soft Boiled Eggs
28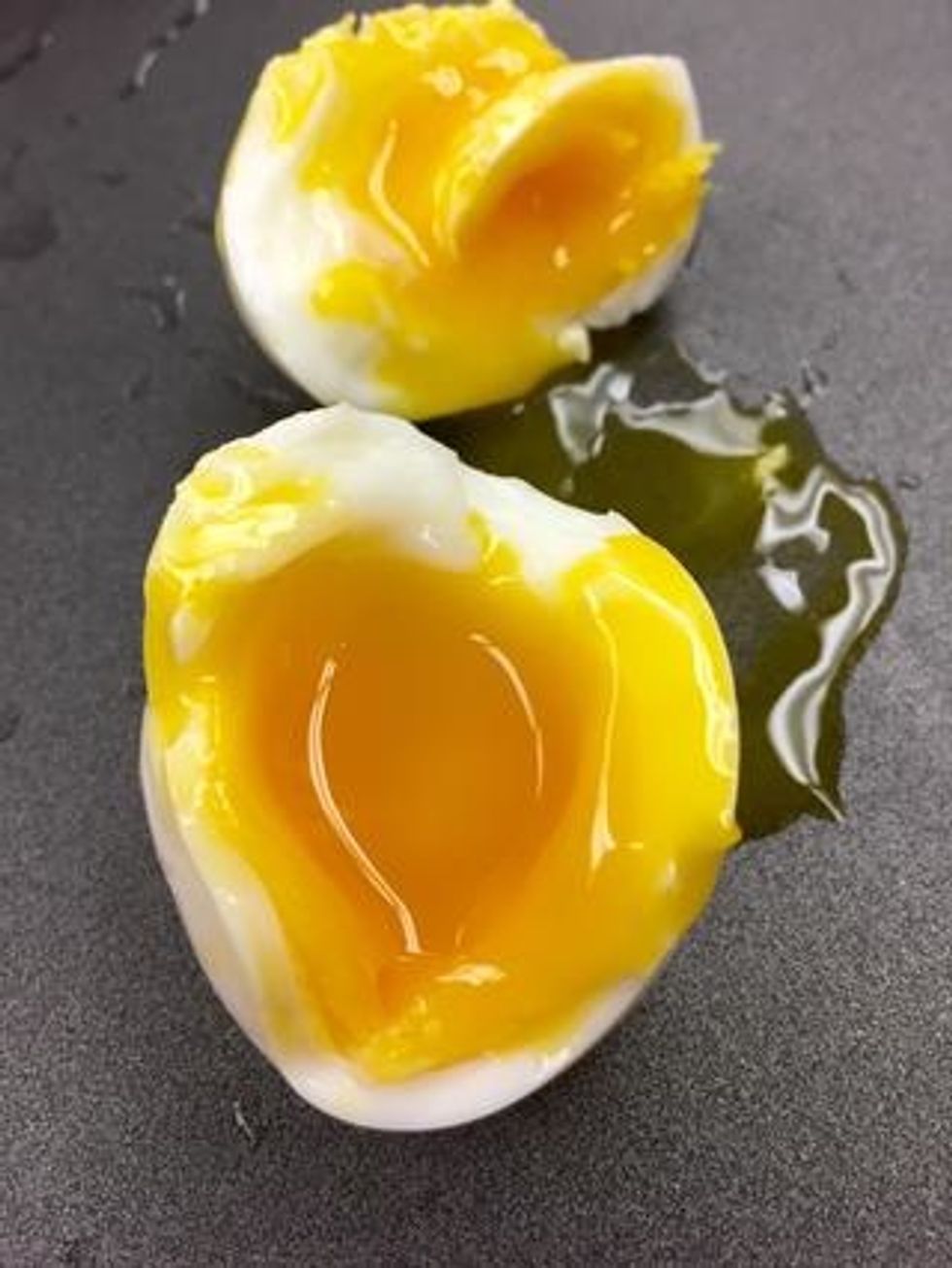 Soft Boiled Egg Snapguide: https://snapguide.com/guides/soft-boil-eggs-for-breakfastramen-altoshaam-combi/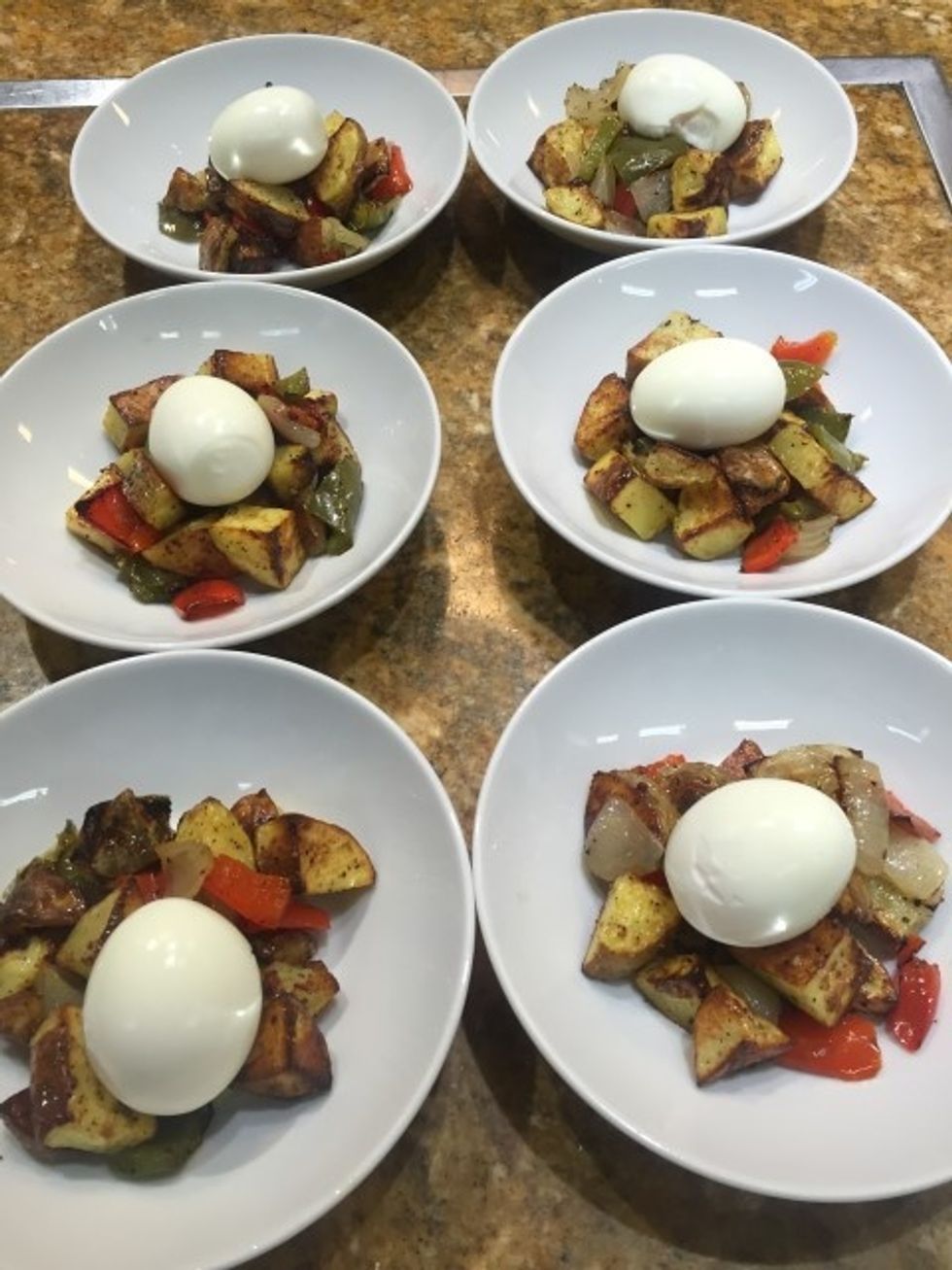 Plate cold hash and cold soft boiled eggs on serving dishes. (store for retherming later in walk-in)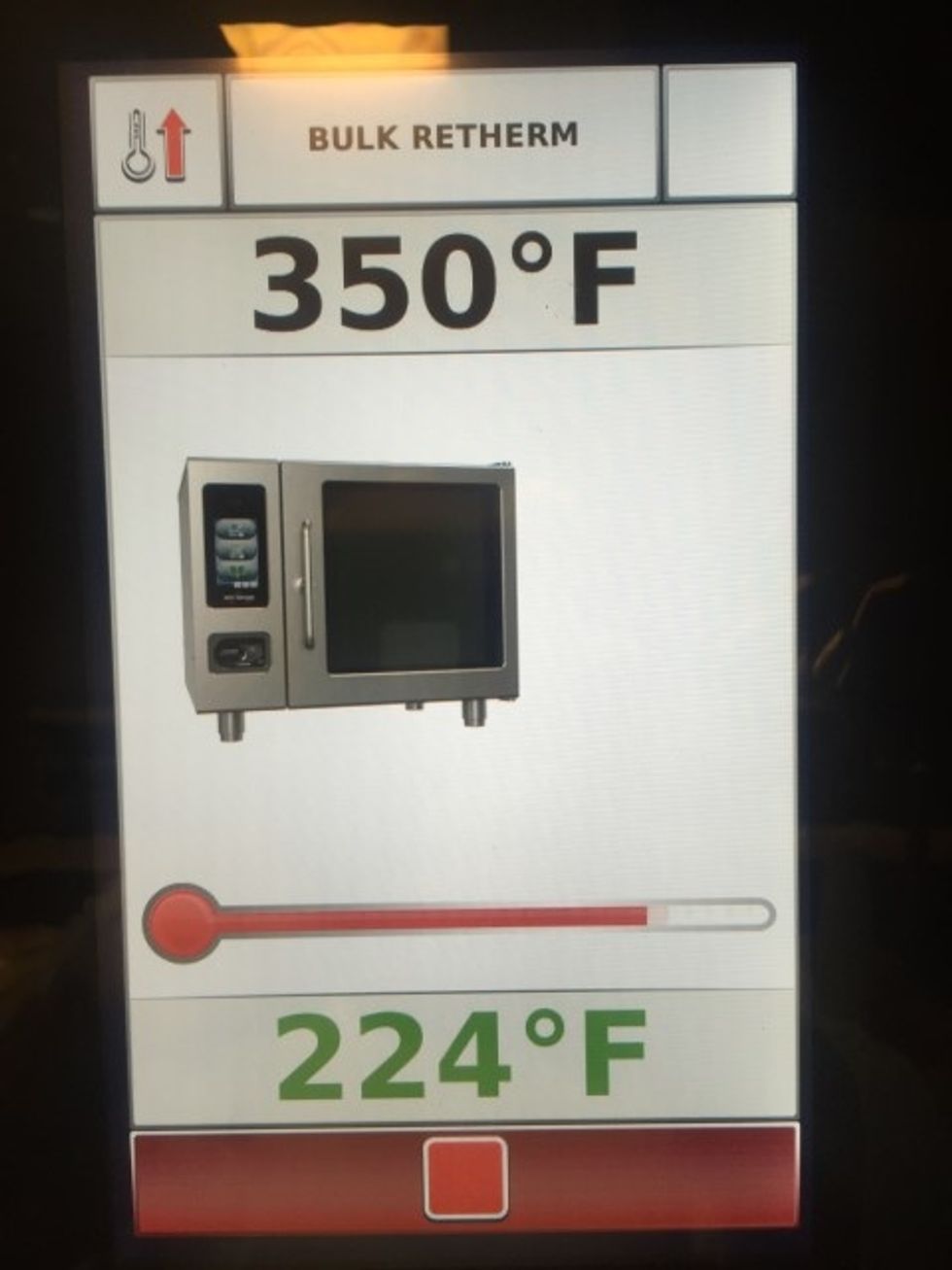 Follow Steps in Alto-Shaam Combi to retherm plates: Preheat 350F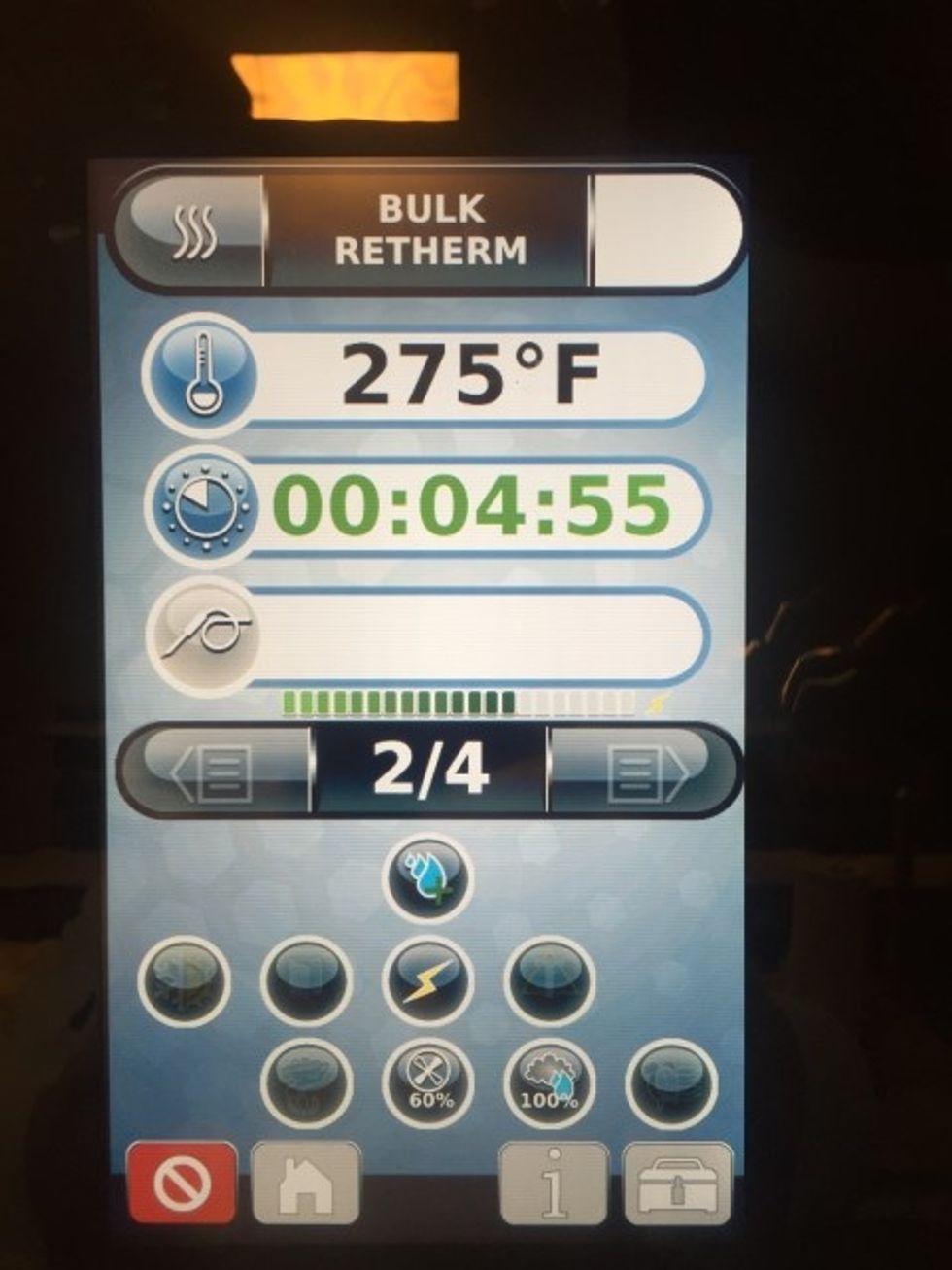 Second Step: Convection Mode 275F for 5 minutes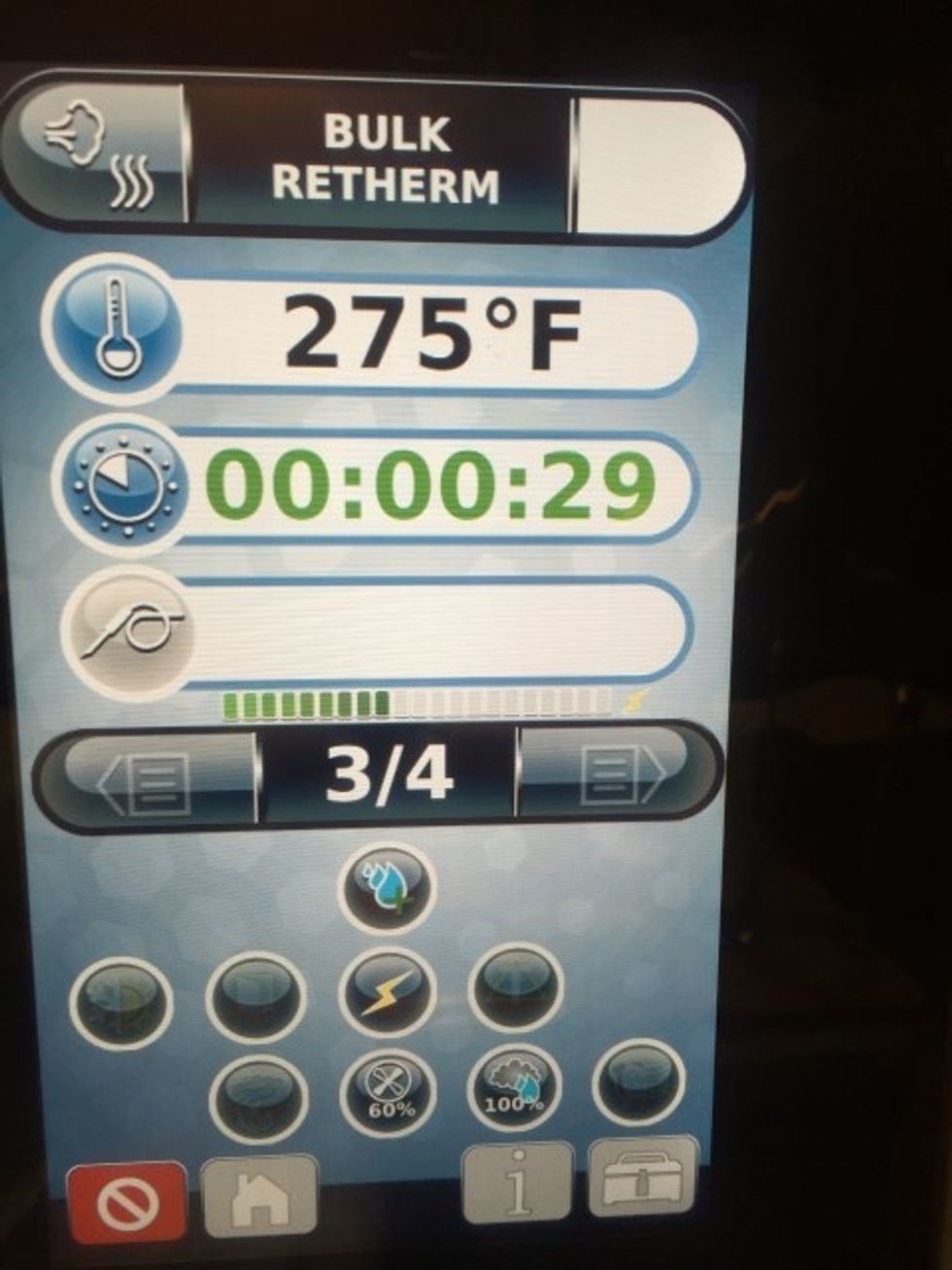 Third Step: Combi Mode 275F for 30 seconds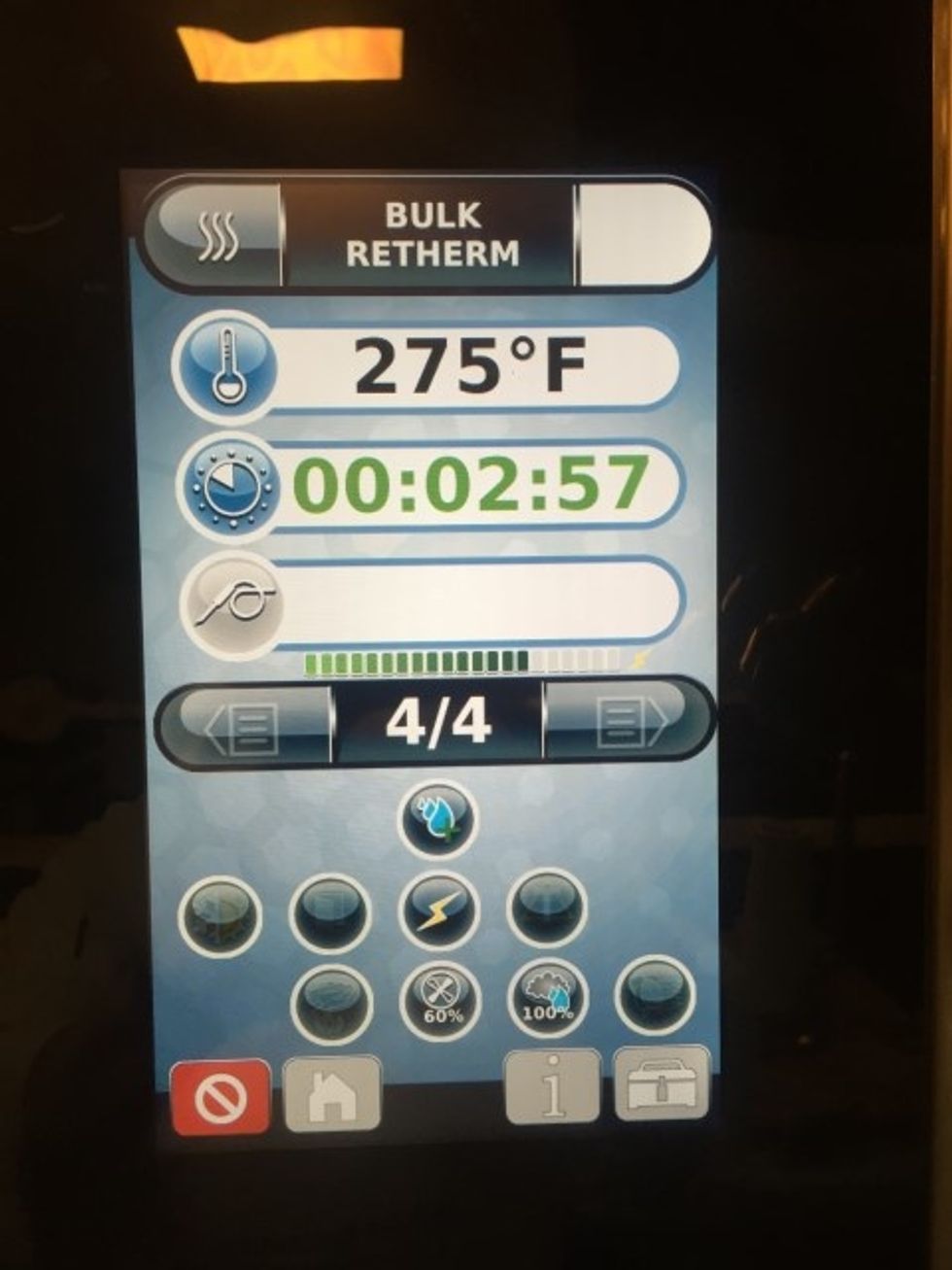 Fourth Step: Convection Mode 275F for 3 minutes.
Remove plate from the oven and place in an Alto-Shaam preheated holding cabinet. (160F)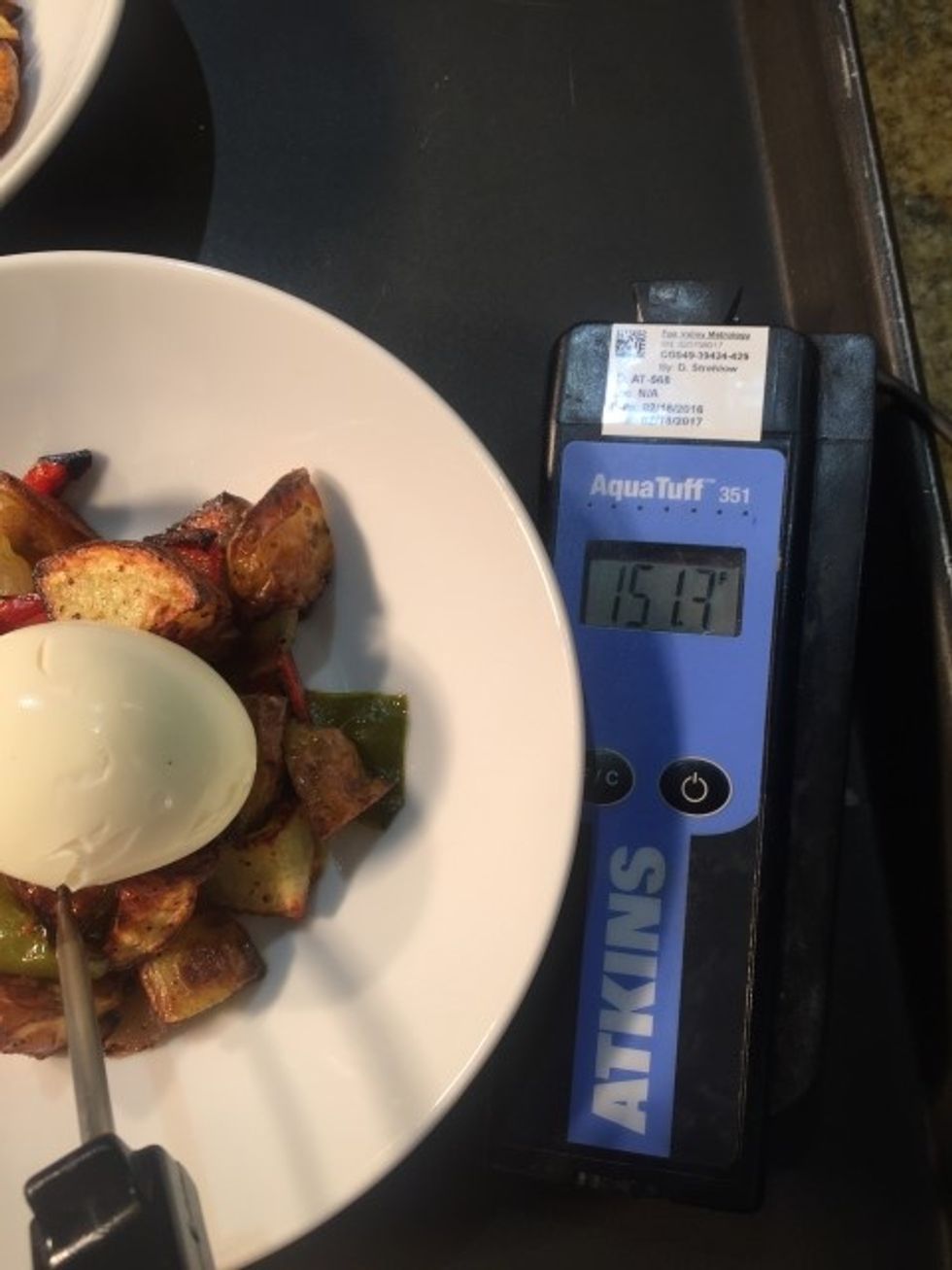 Hash and Eggs are plenty hot after holding!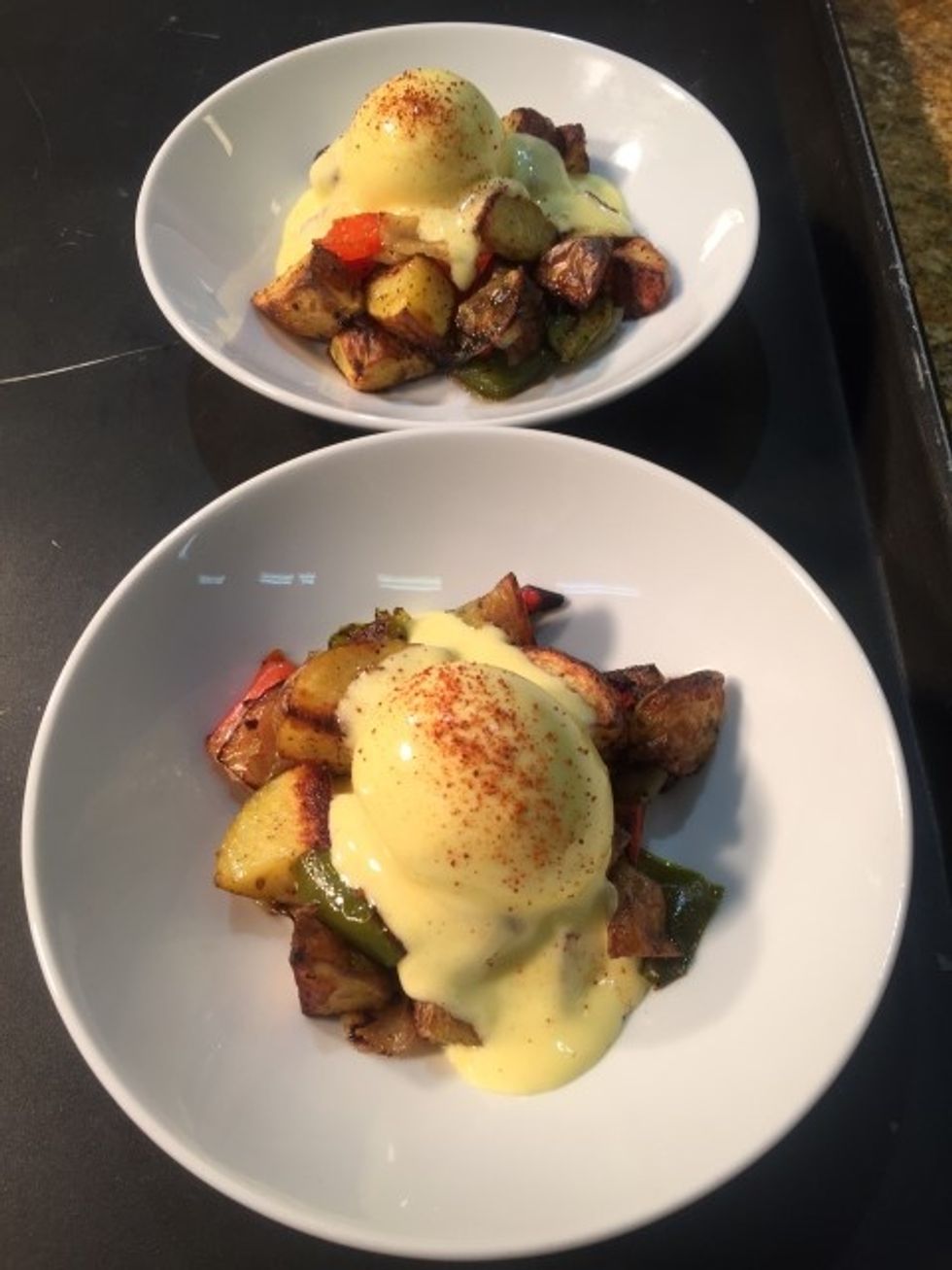 Top with hollandaise sauce and smoked paprika. Serve!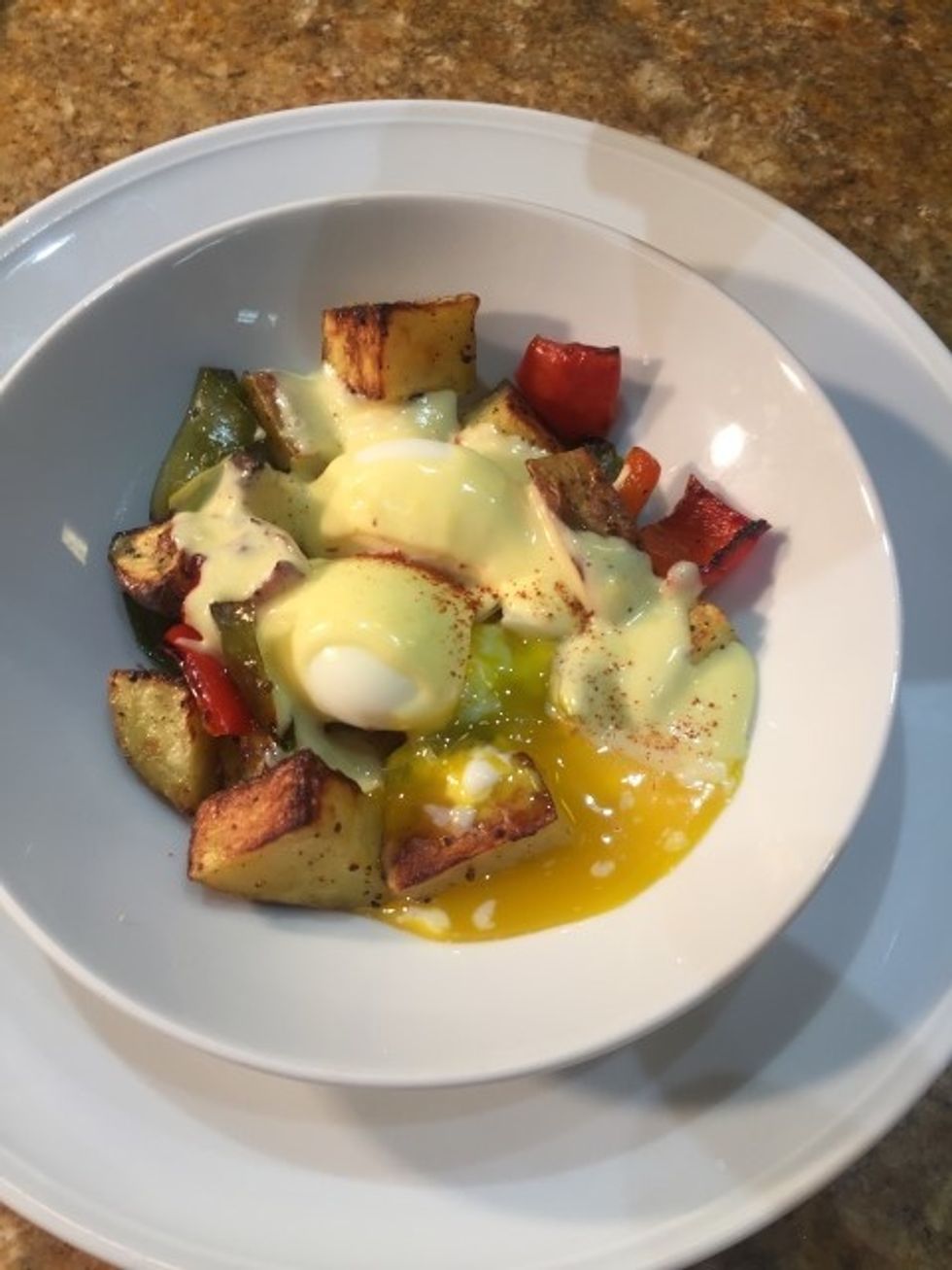 Even after an hour in holding the egg is still perfectly soft boiled and food is all hot!
soft boiled eggs
Hash
hollandaise sauce
smoked paprika