How to retell a story
Thumb = Main Idea, Pointer Finger = One Detail , Middle Finger = One Detail, Ring Finger = One Detail , Pinkie Finger = Final Thought
132
Let's retell the story of The Three Little Pigs. We'll use a hand as our guide to help us remember all the steps. First is the thumb. What was the MAIN IDEA of the story?
The Main Idea
Next come the pointer, middle, and ring fingers. These are THREE DETAILS from the story. They should all relate to the main idea!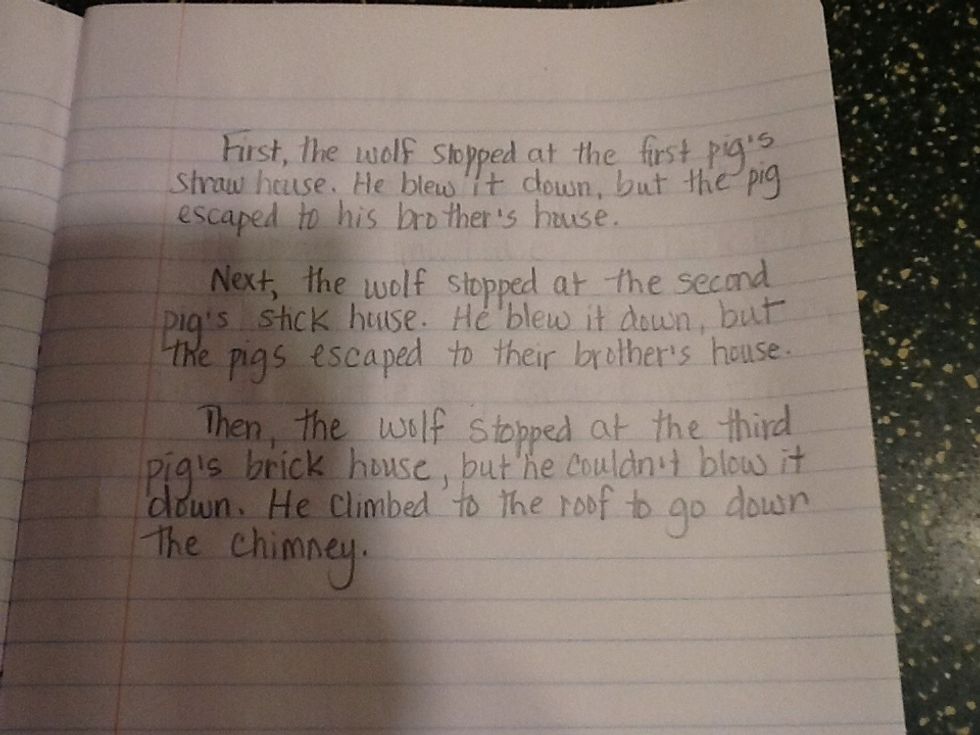 Three Details
Finally, for the pinkie finger, give one final thought. Tell HOW THE STORY ENDS.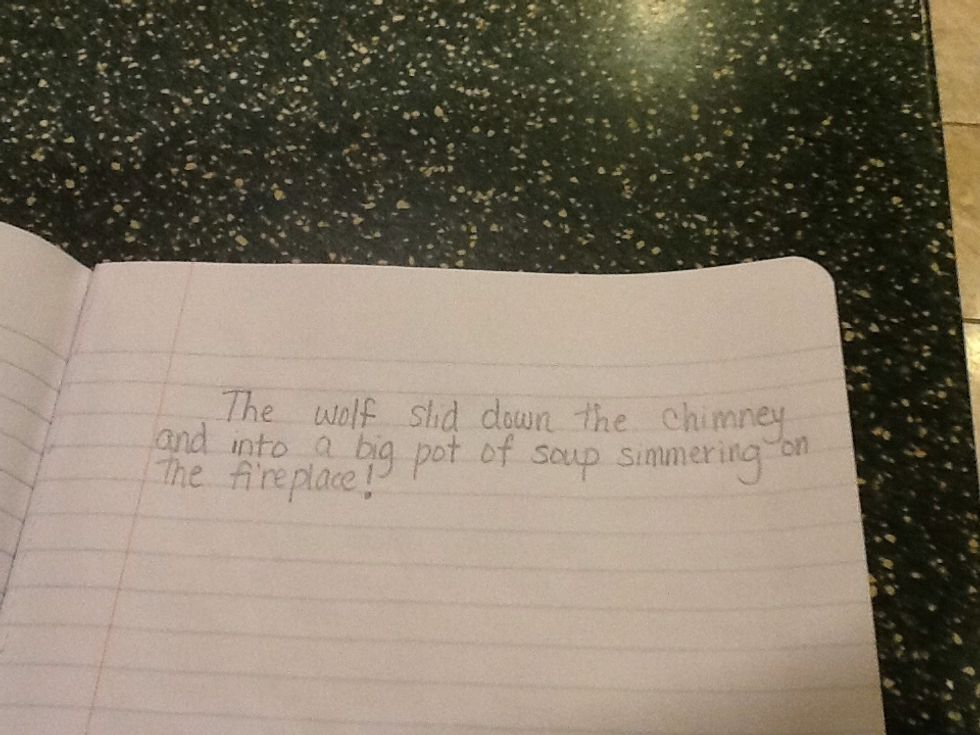 How Does the Story End?
Main Idea
First Detail
Second Detail
Third Detail
Final Thought