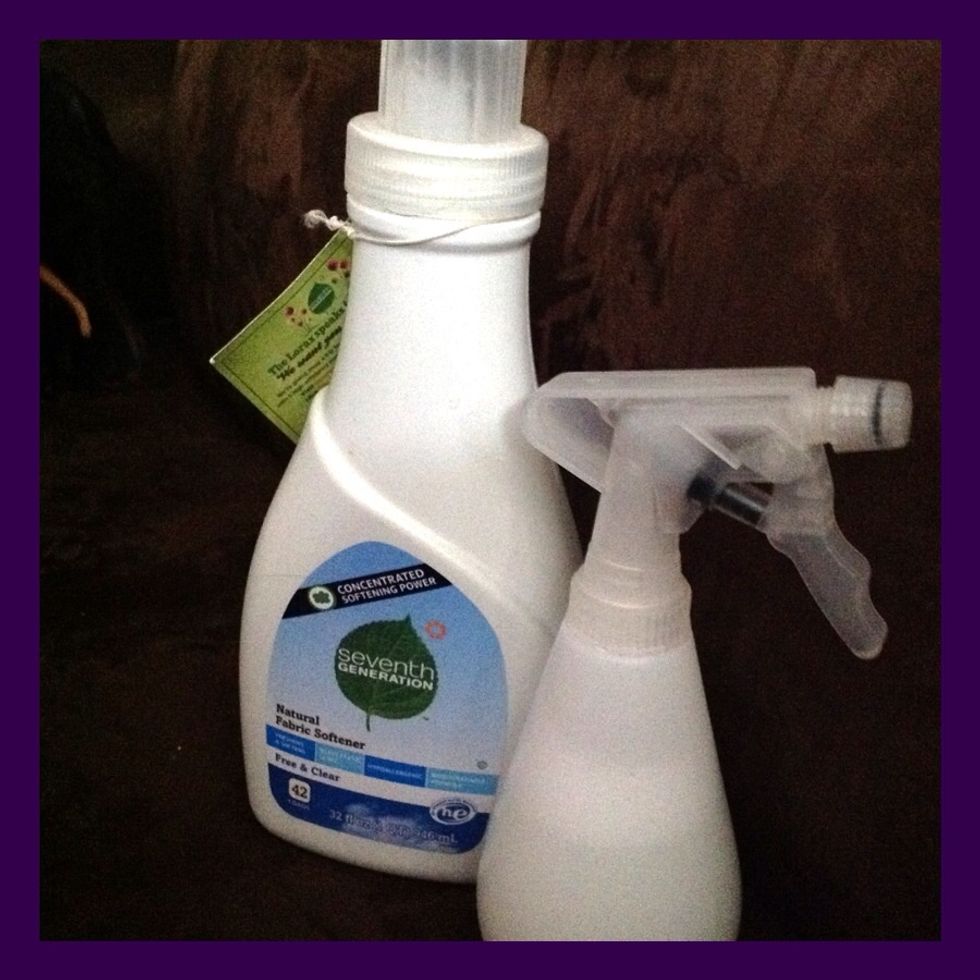 What I used.
Barbie dolls hair gets messy, tangled and cannot be combed. The dolls sit in the toy box because the hair is so ugly. We are going to fix it.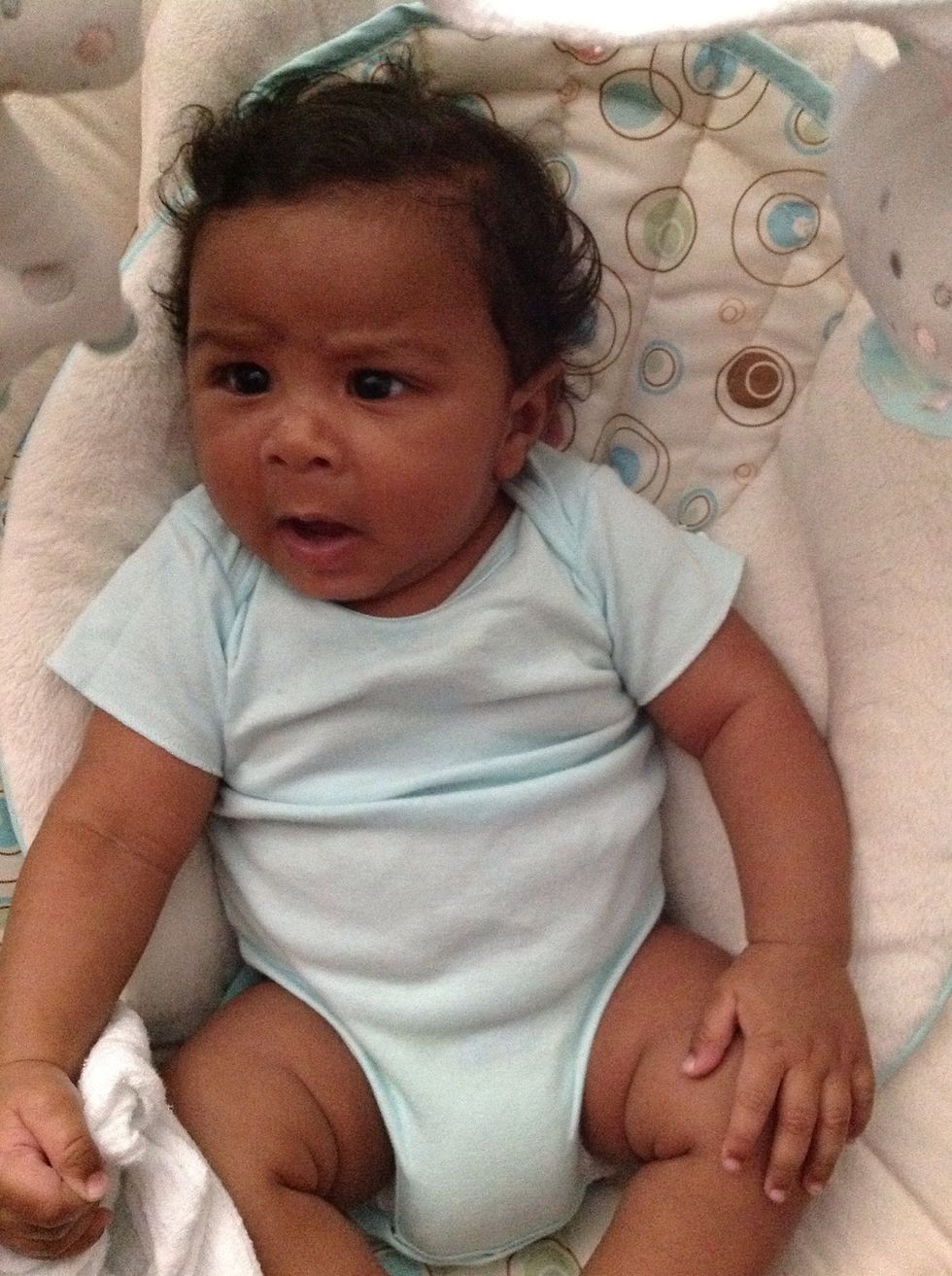 What!! I thought the doll would have to be thrown away.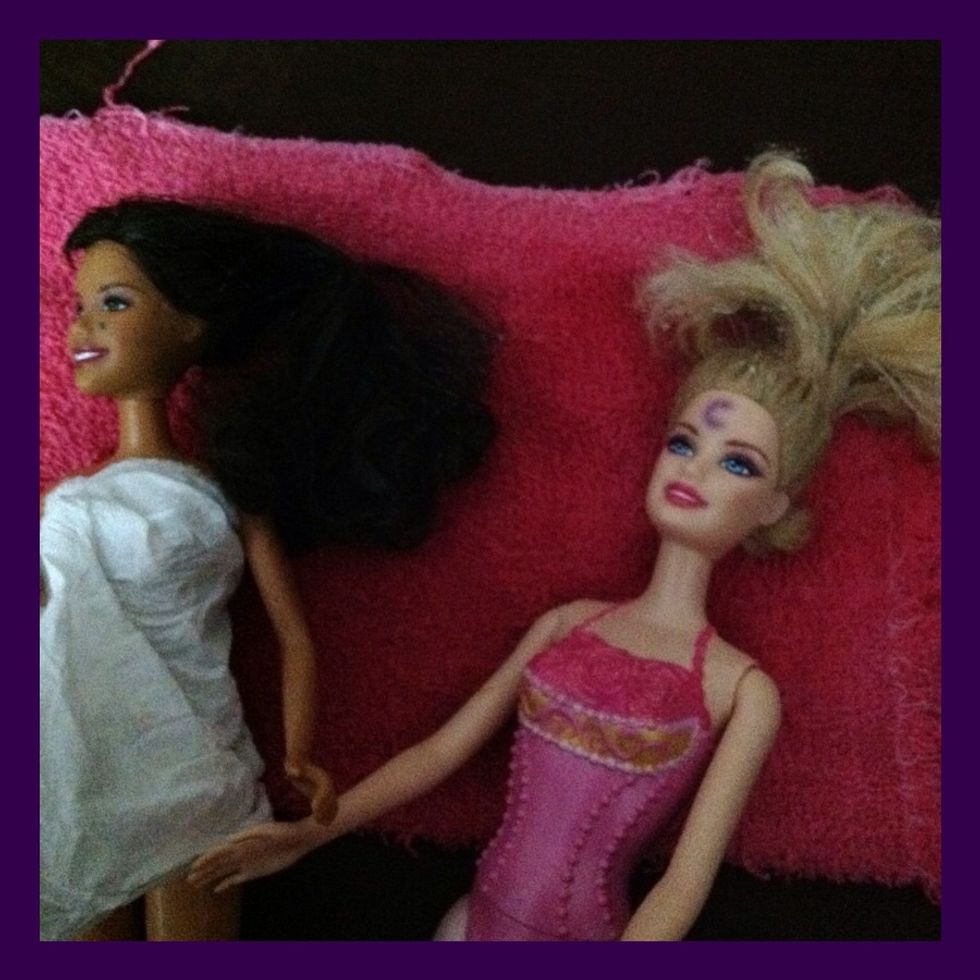 Place dolls on an old towel. It will save your furniture from mess.
Why they have letters on their head? I don't know.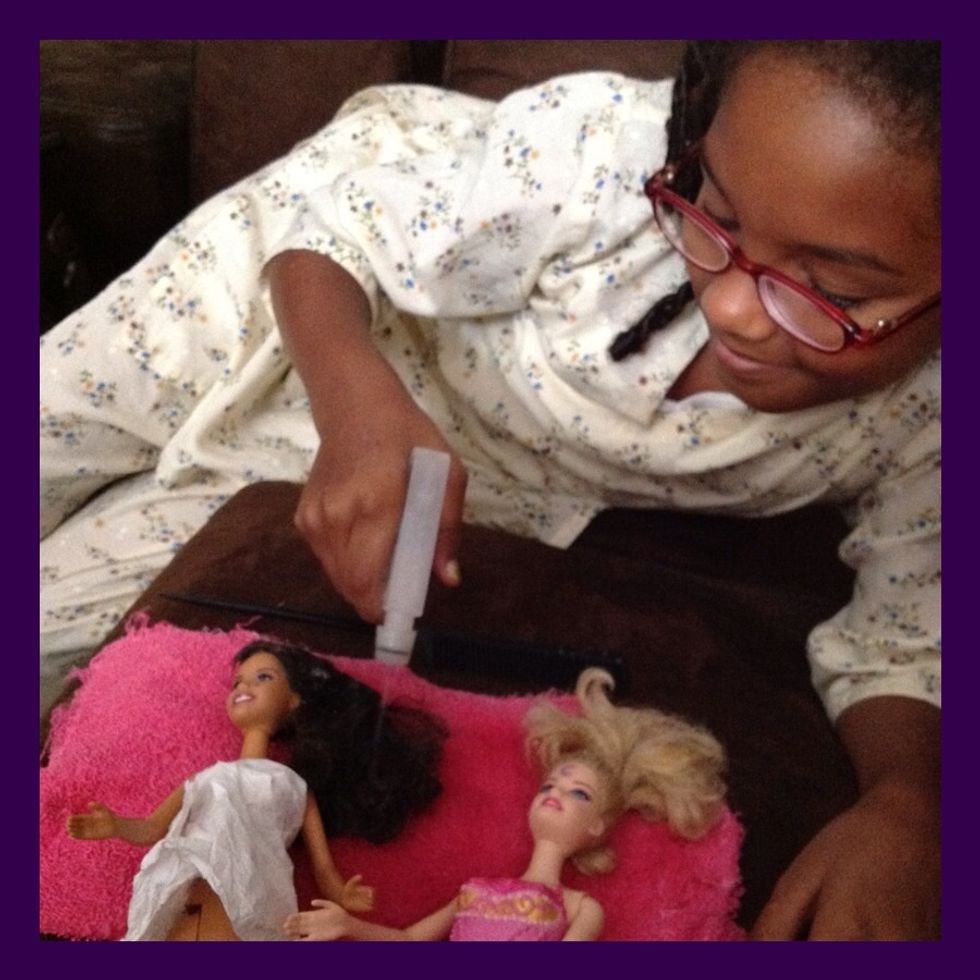 Spray the mixture on the dolls hair.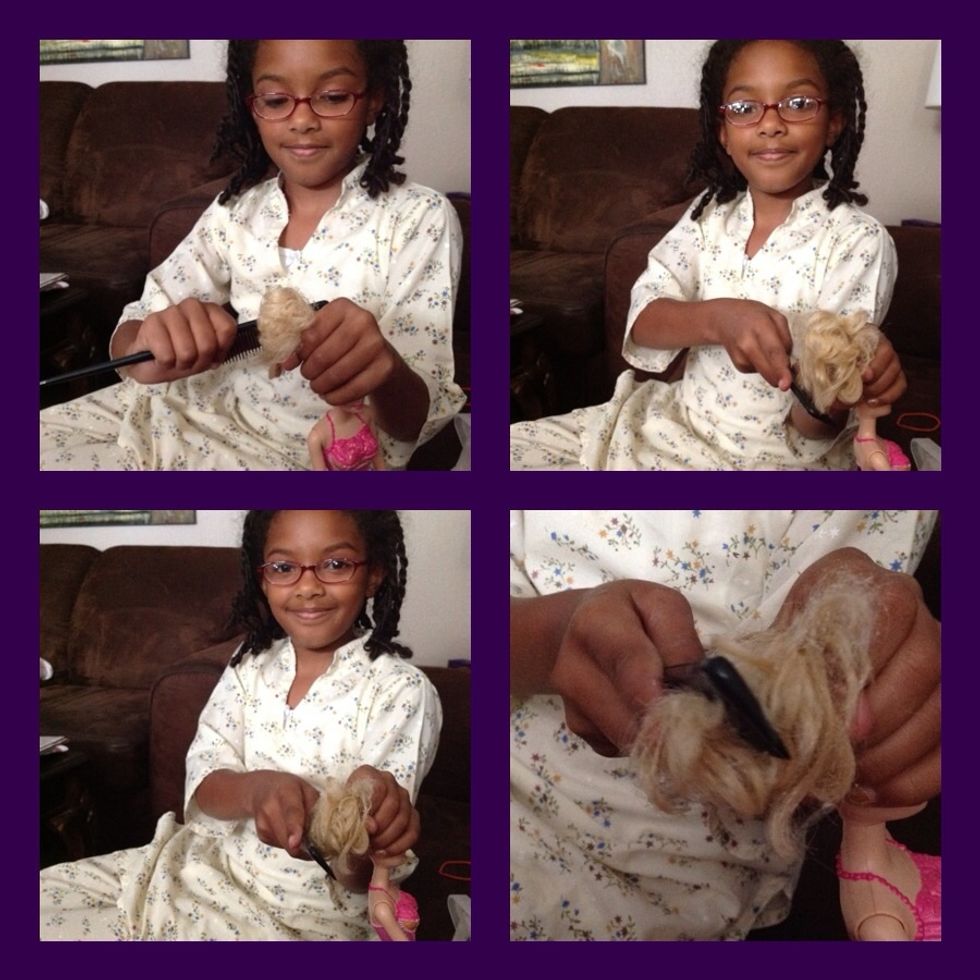 Begin combing out the hair from tips to roots. Don't pull the hair out.
She is holding the hair to keep the head from breaking off and the hair from coming out.
Nice hair again. We rinsed it out and let it air dry.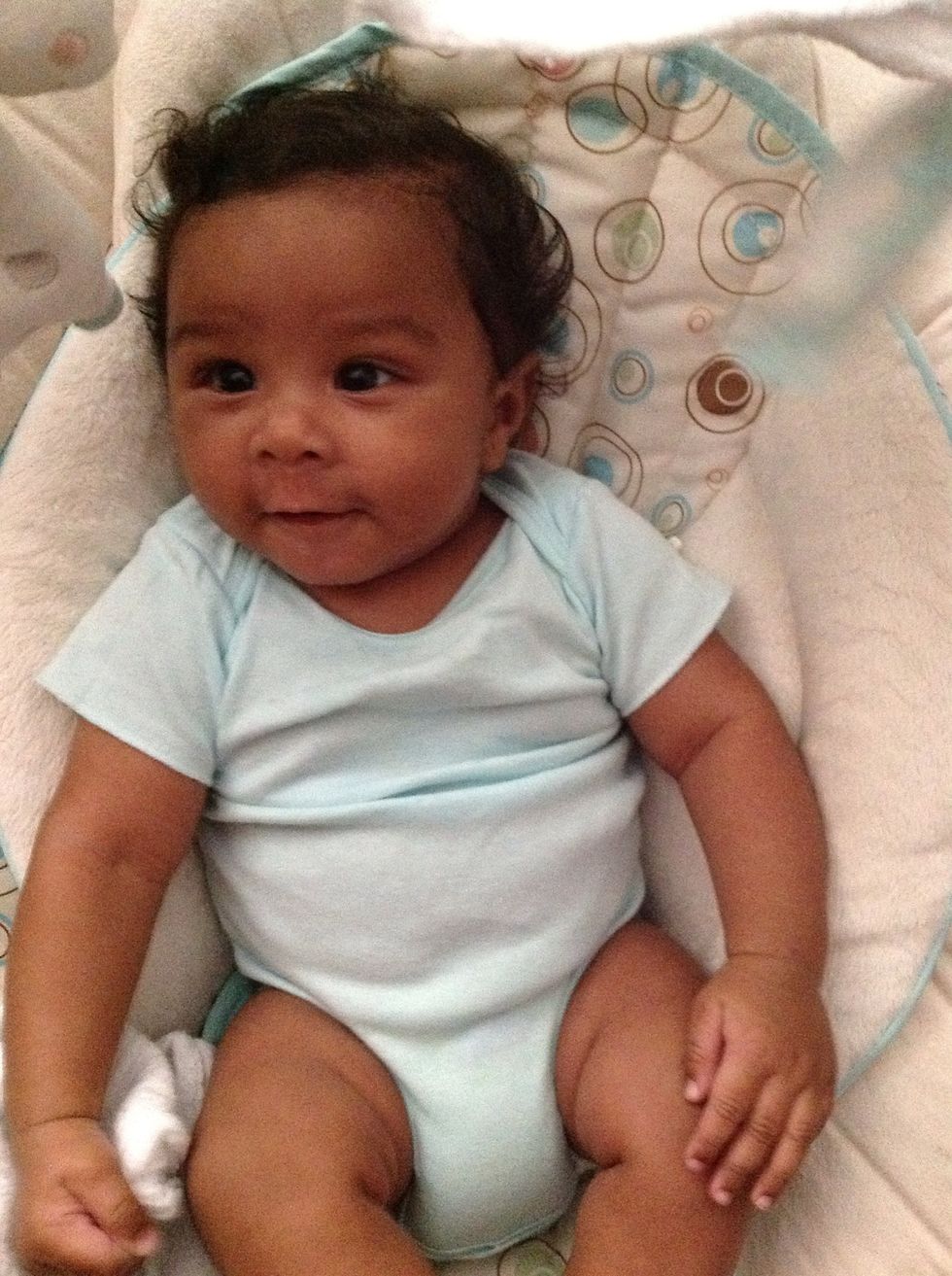 Her hair is pretty again.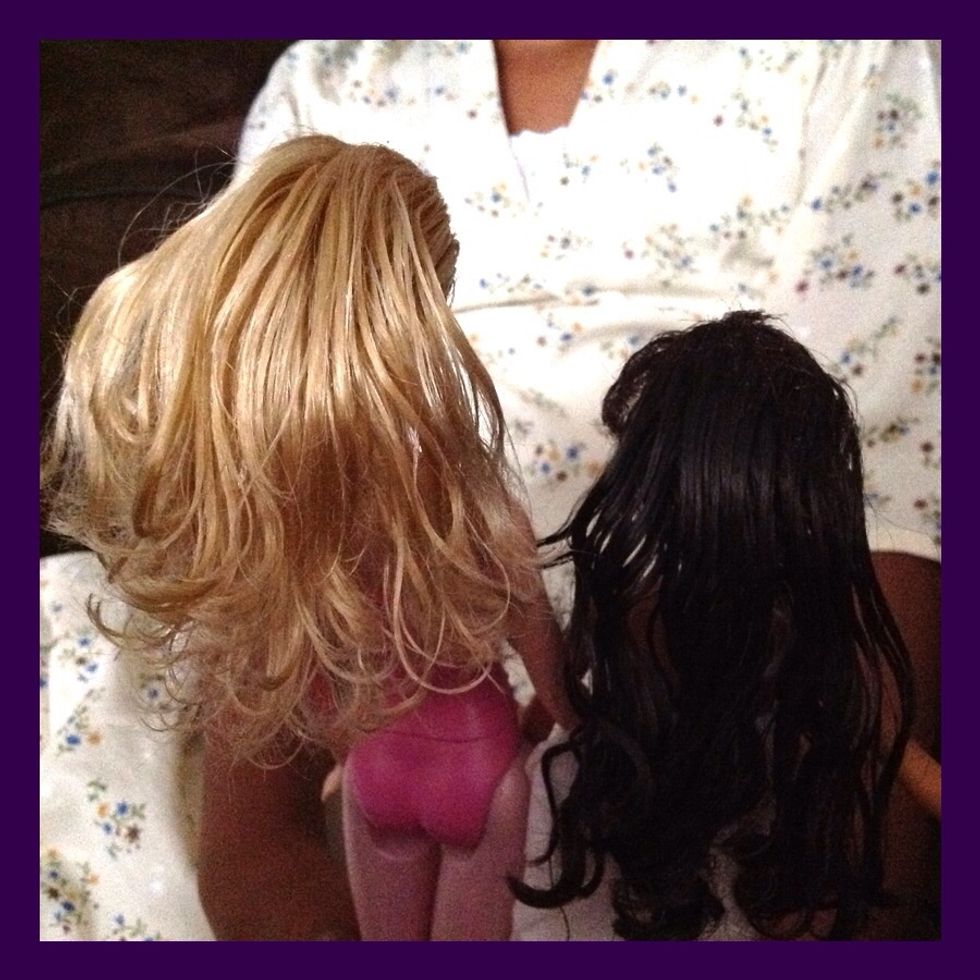 It's dry now. She is happy with her dolls again.
Spray bottle
Fabric softener
Water
Comb