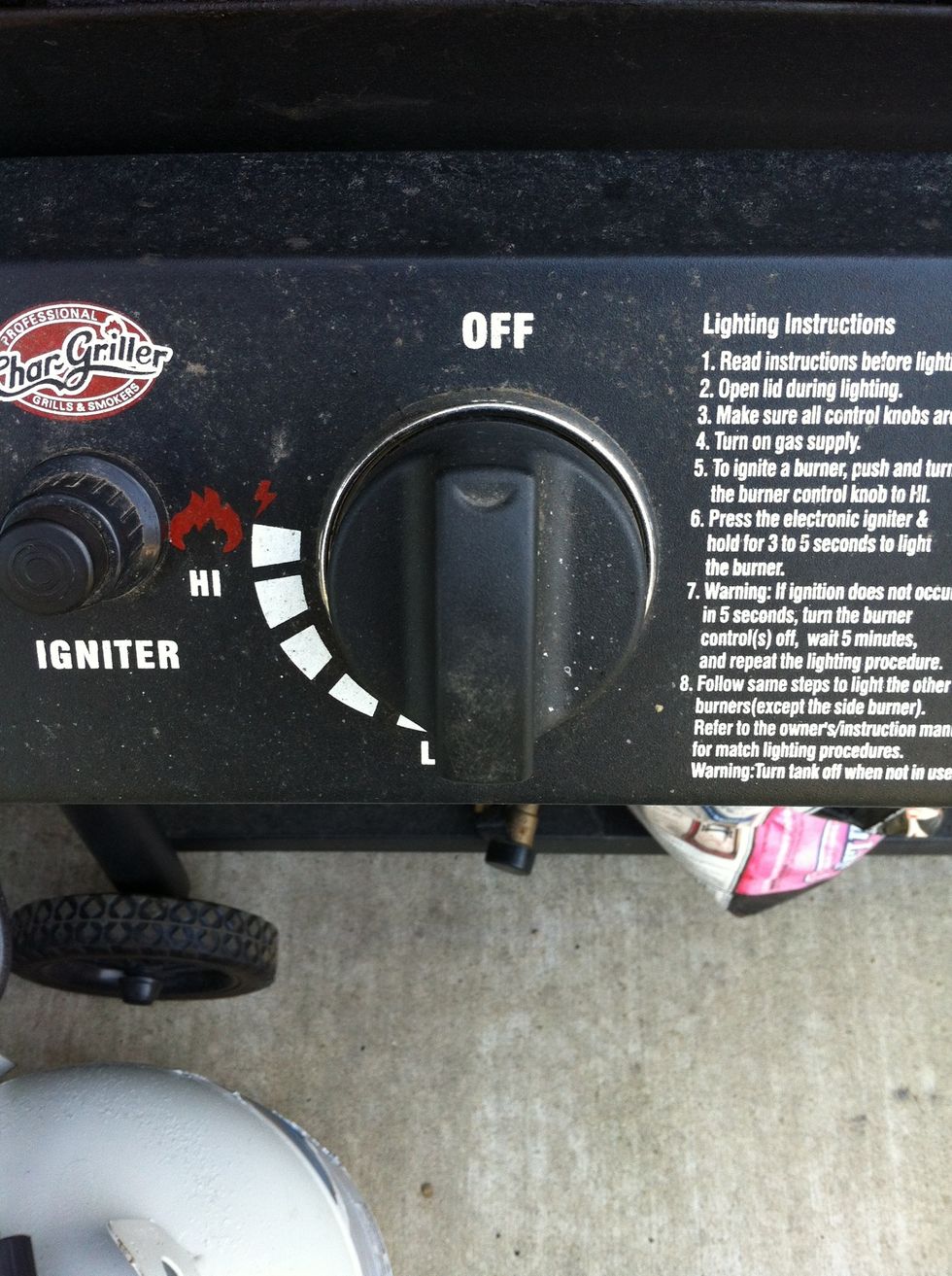 Make sure the burn is off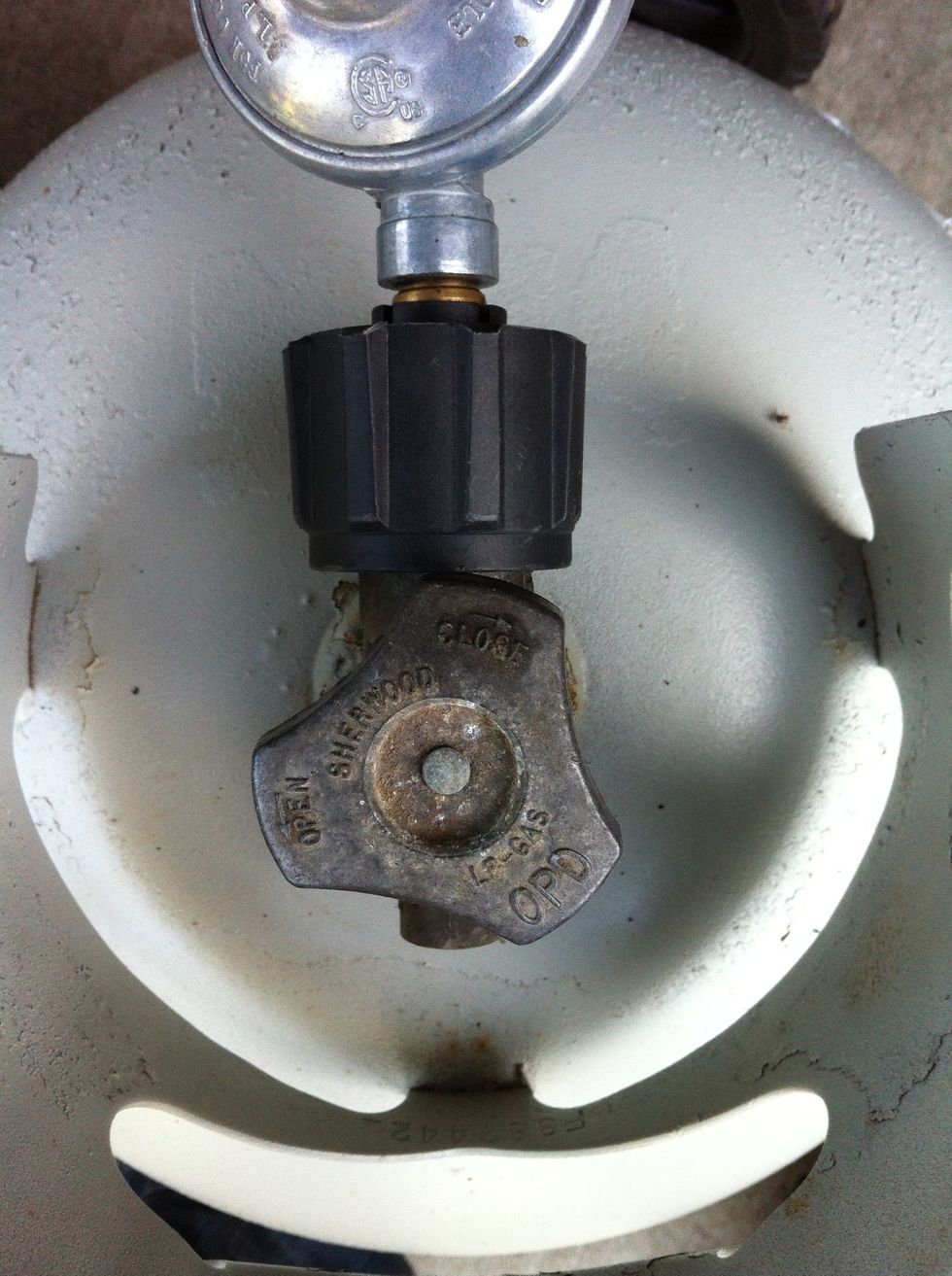 Close valve to tank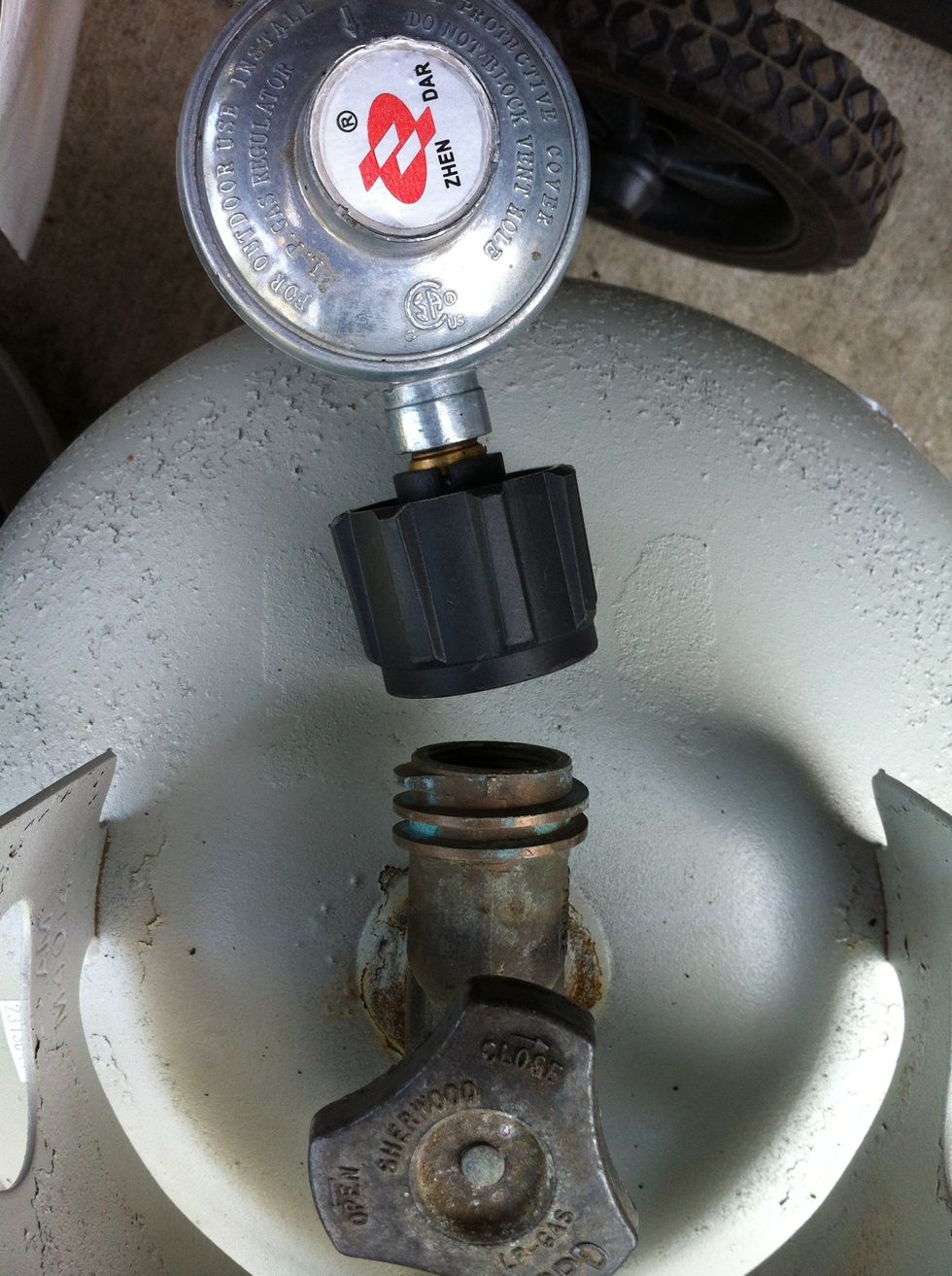 Disconnect the regulator to tank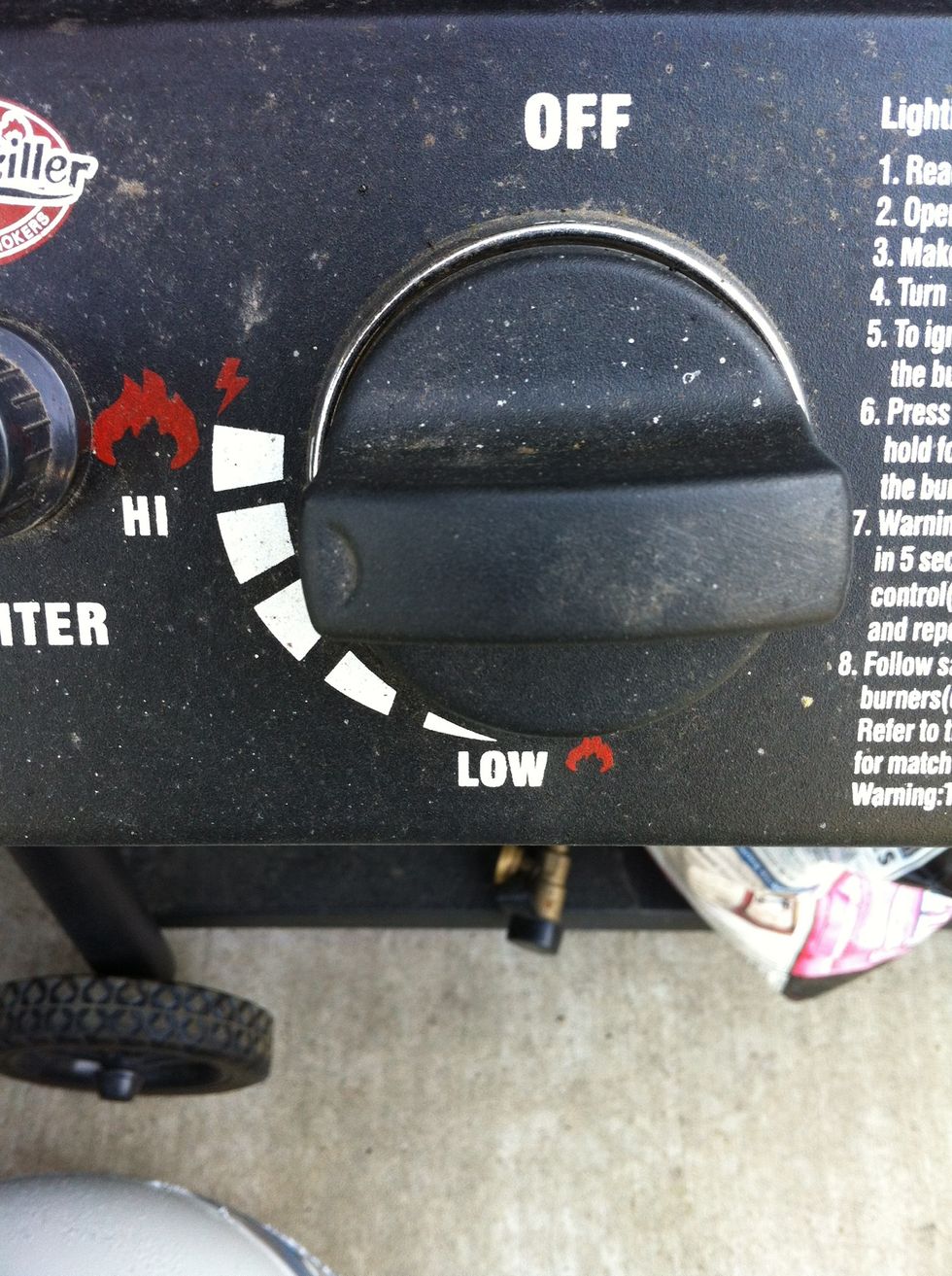 Turn burner to high position. Let it sit for 1 min.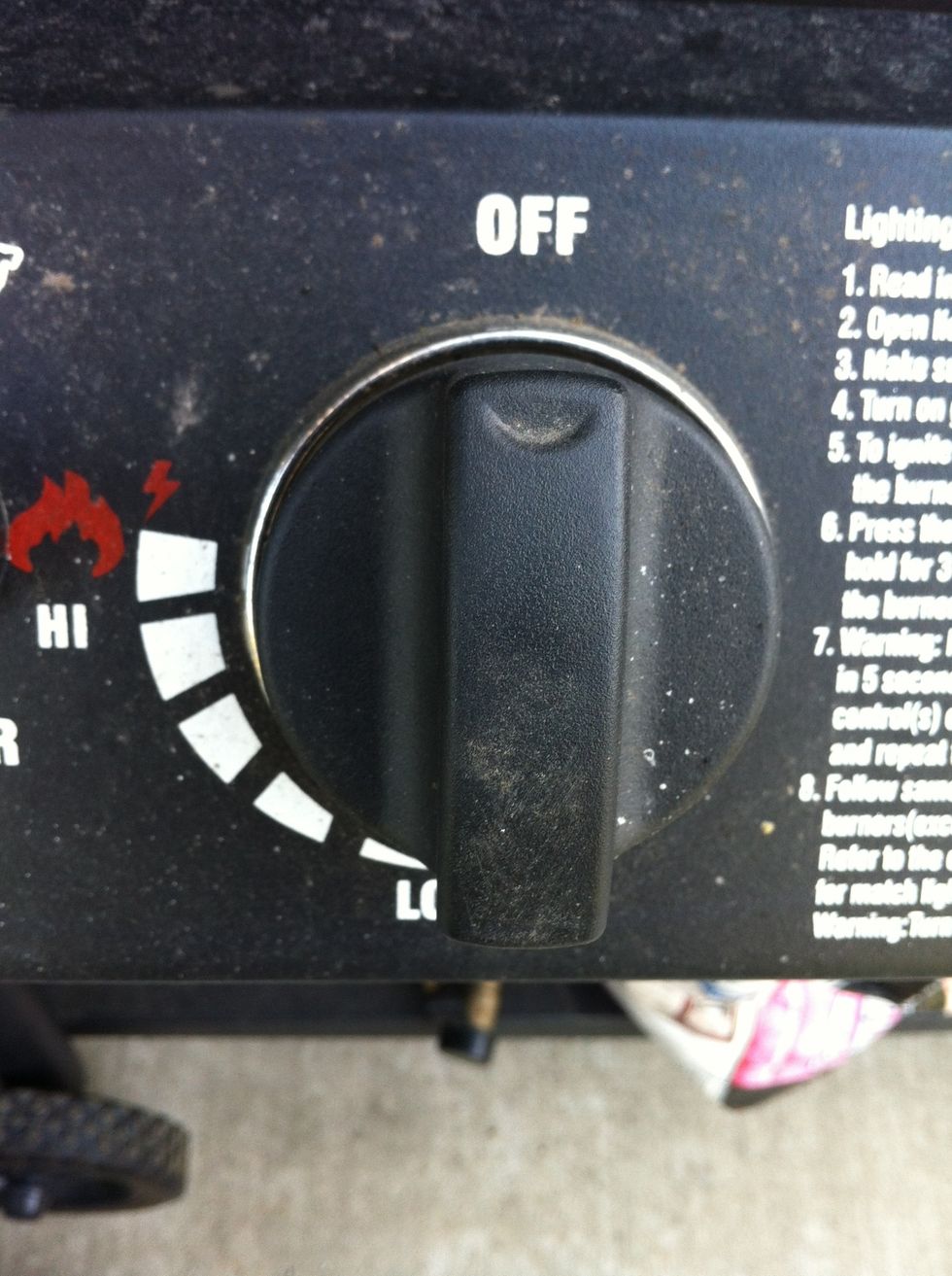 Turn burner back off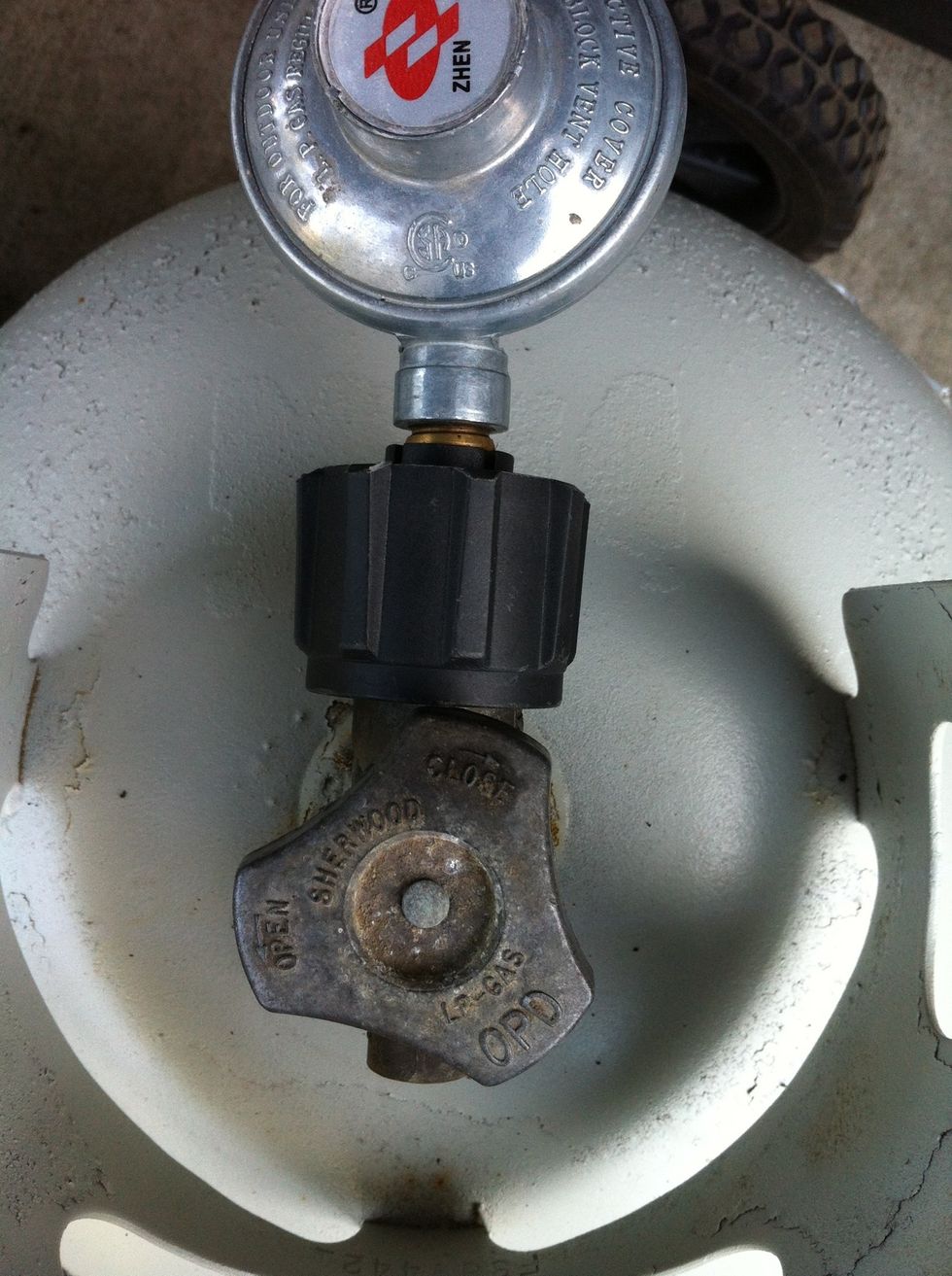 Reconnect regulator to tank
Turn valve back to open position real slow. Turning it to fast can make the regulator stick again.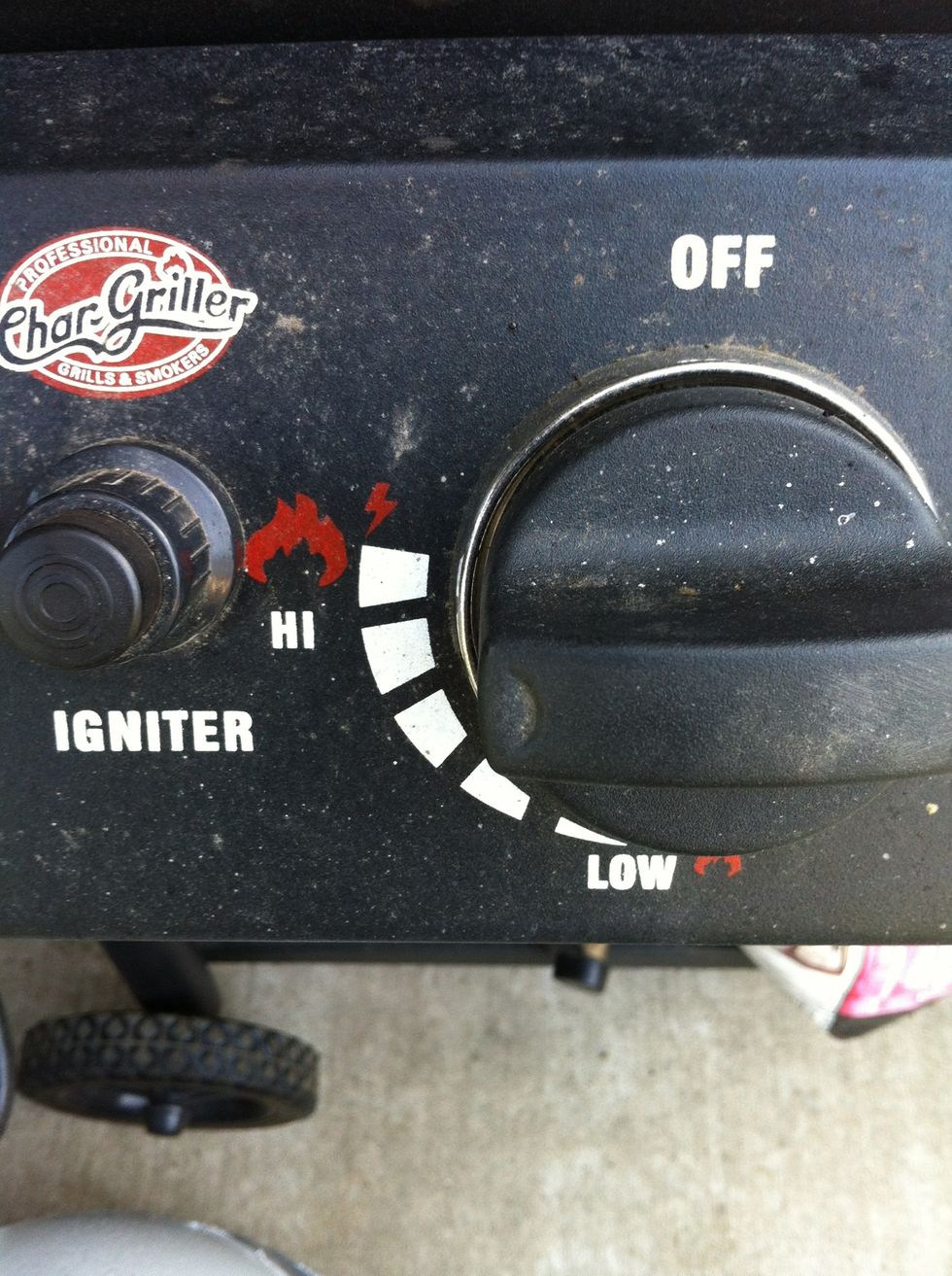 Turn burner back to light up position and hit your igniter button.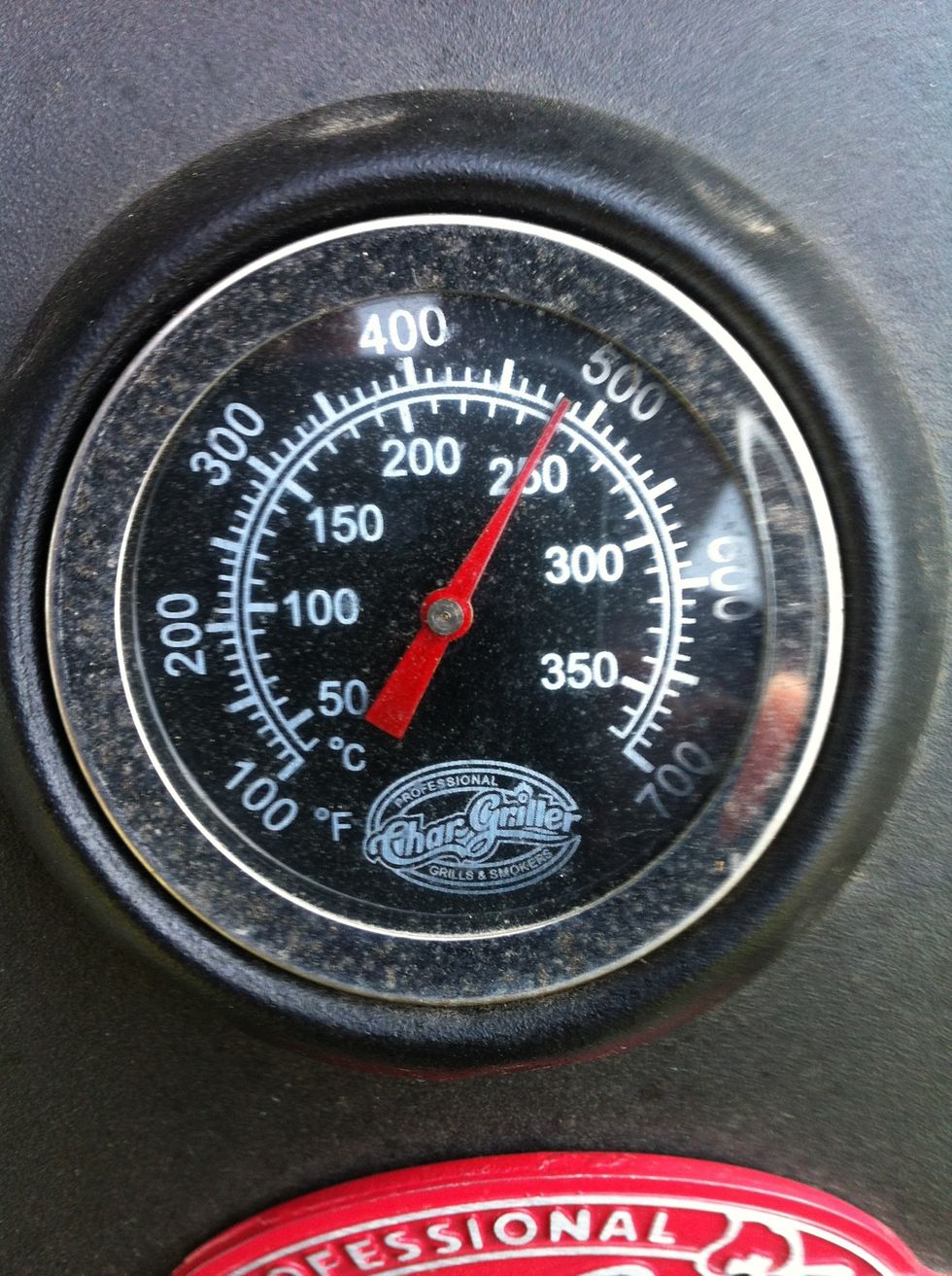 Verify your getting enough flame.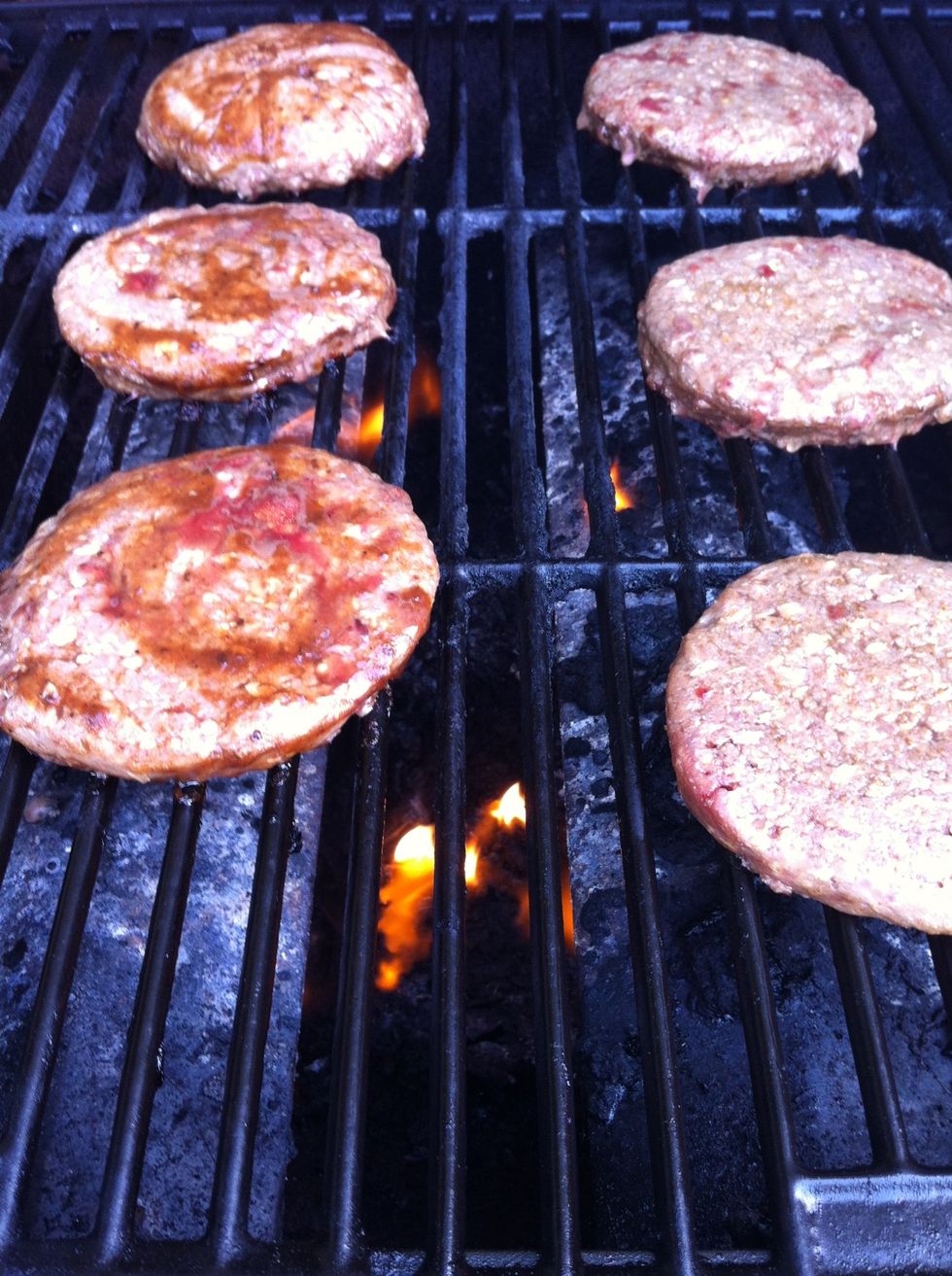 Start cooking!
Propane tank
Gas grill
This guide