How to request outside credit in eduphoria's workshop
Request Outside Credit in Eduphoria's Workshop
7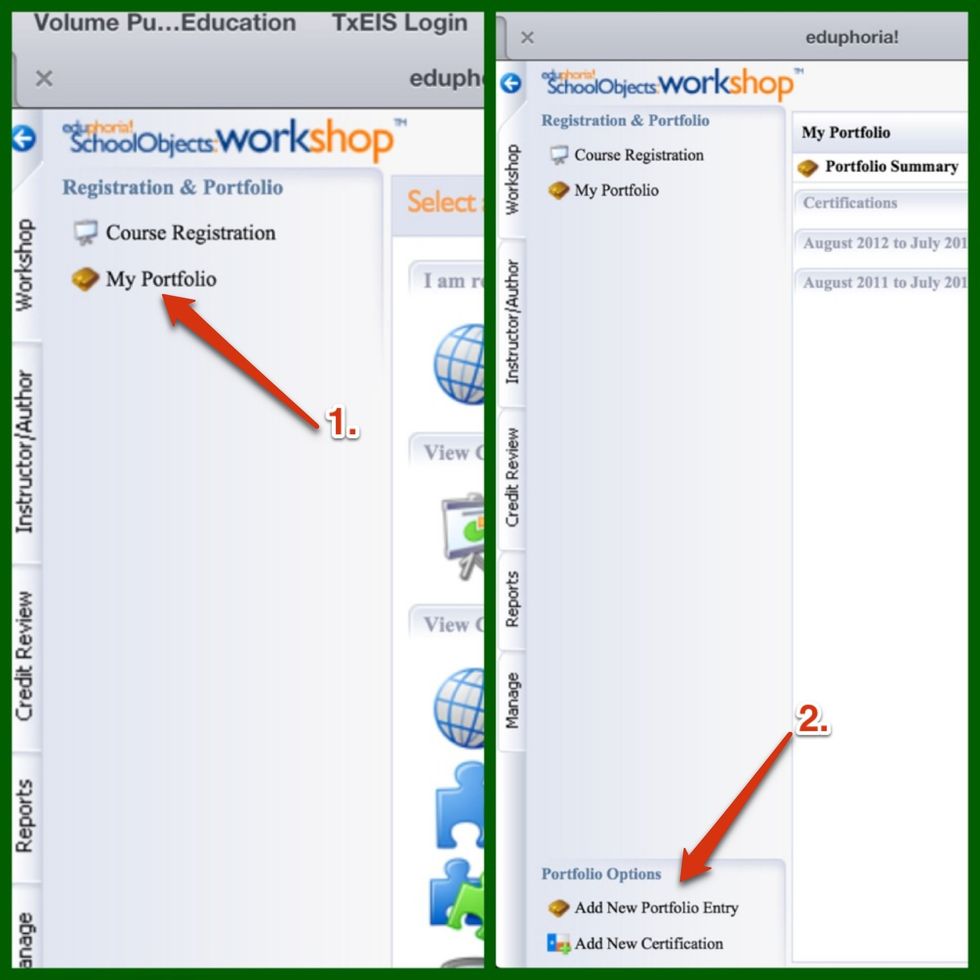 1. Click on "My Portfolio"; 2. Click "Add New Portfolio Entry"
After each step click the "next" button in the bottom right corner. 3. Choose the appropriate option; 4. Provide a title AND description; 5. Enter the start date & time; 6. Enter the end date & time
7. Choose "No" (there is an additional step that MUST be completed first); 8. Click finish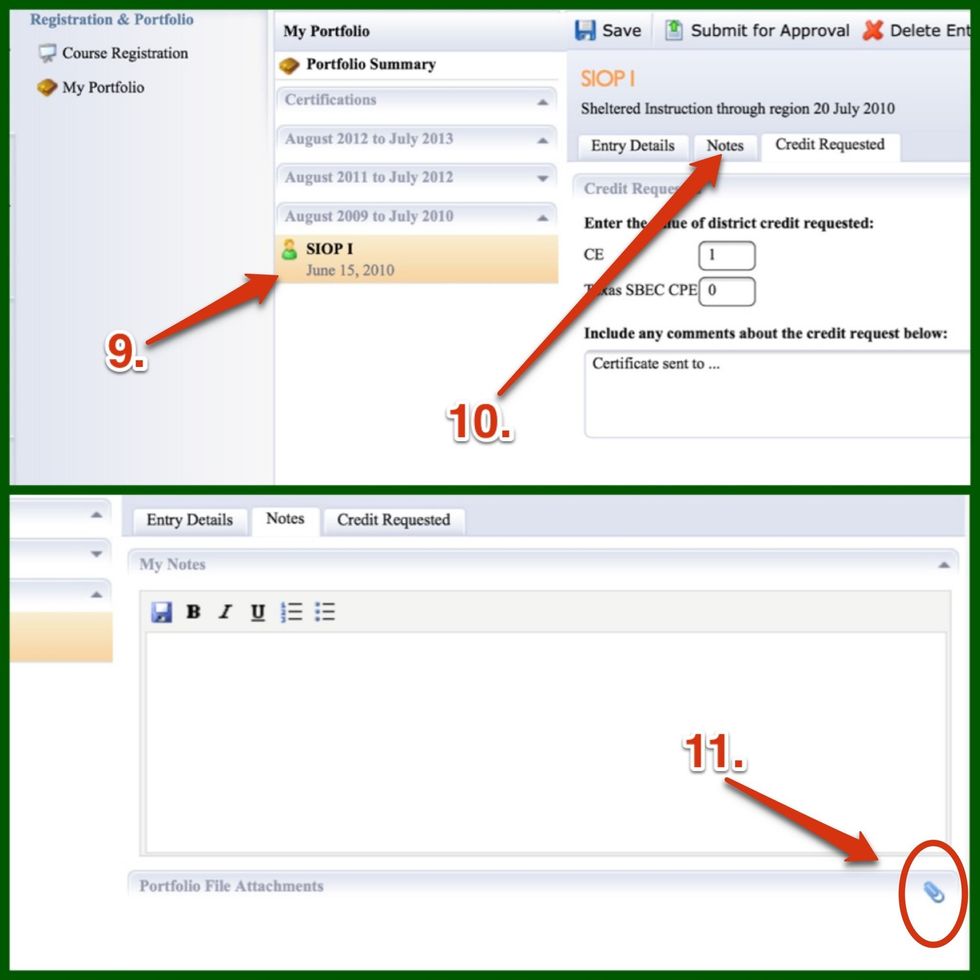 Almost done. Just need to attach a certificate. In your portfolio, 9. click the title of the course. 10. Click in the "Notes" tab; 11. Click on the paper clip attachment icon
Browse and attach a PDF or jpeg of the certificate. 12. Click "submit for approval"
The creator of this guide has not included tools