Repurpose Old Pallets Into a Simple Headboard
40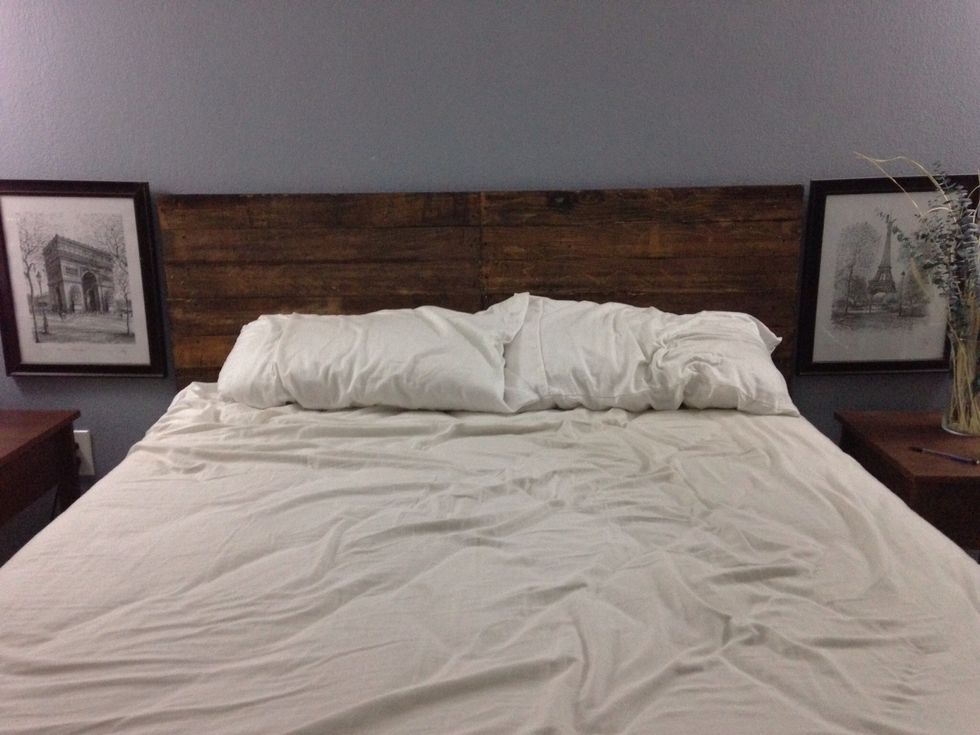 First, measure your bed and determine the size you want your headboard to be.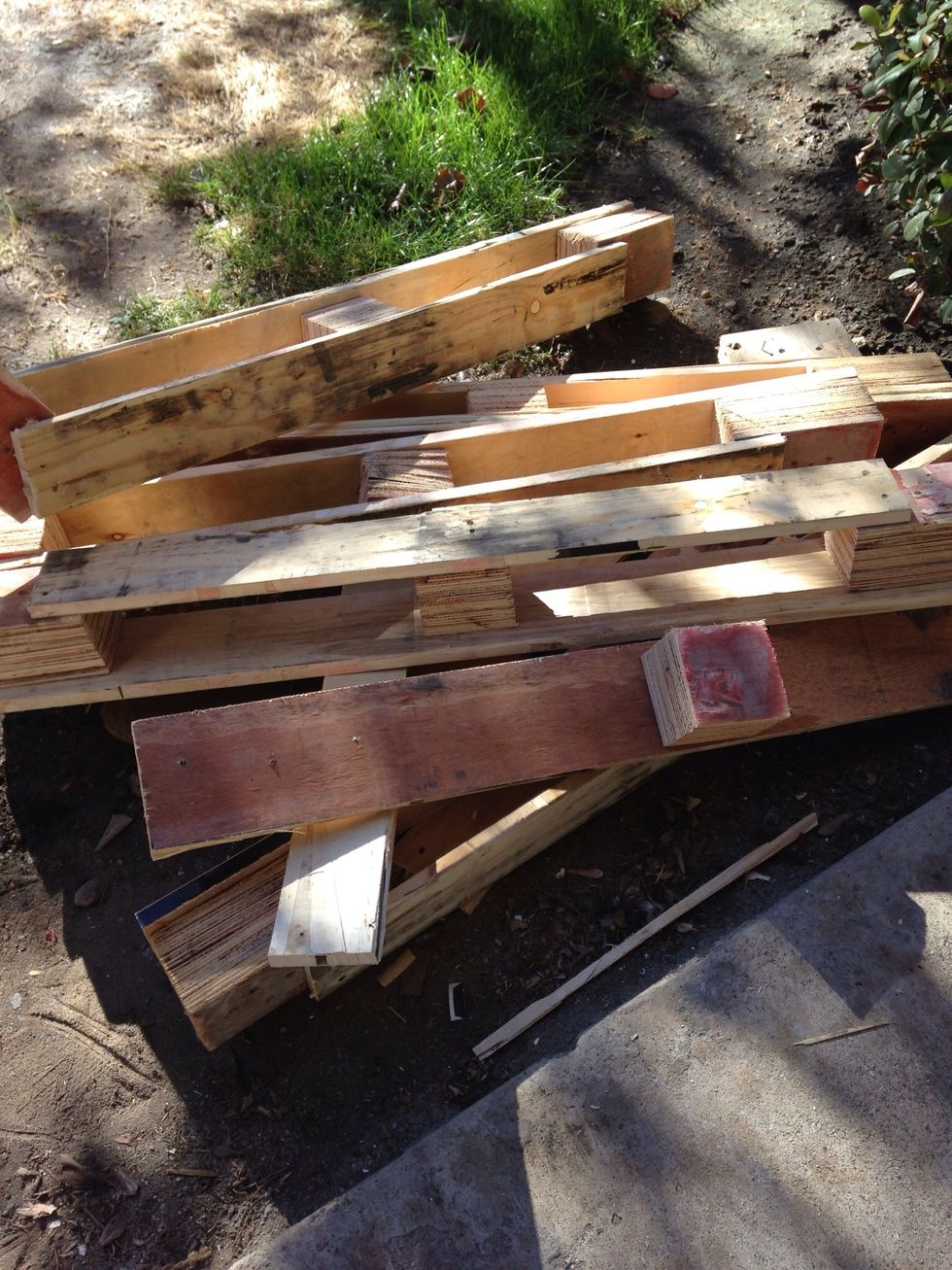 You will essentially be creating a headboard with two halves, so you need to take your total length, and divide it in half.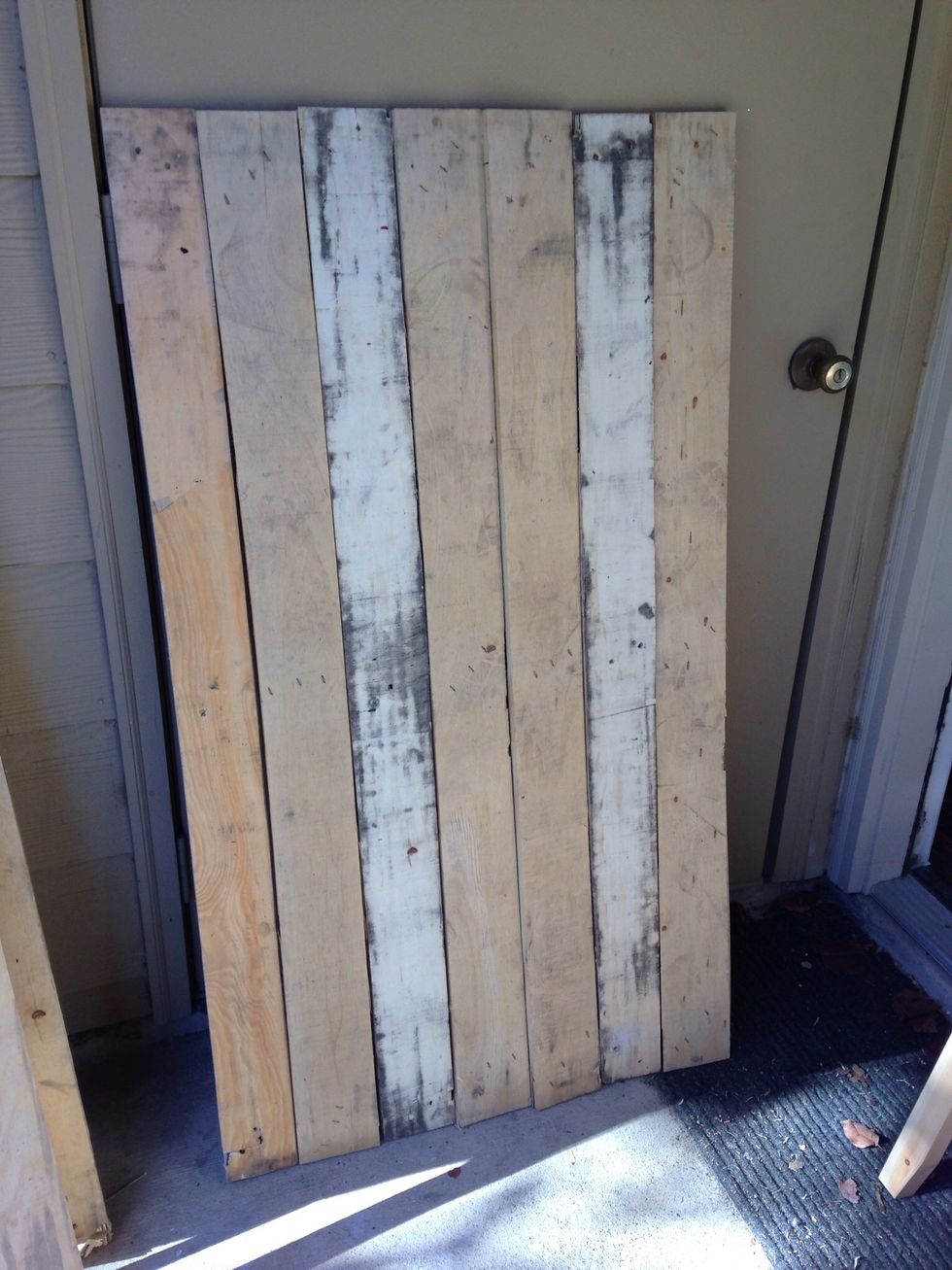 For my project, the total length of the headboard was 64 inches wide, so I cut (14) 32 inch boards.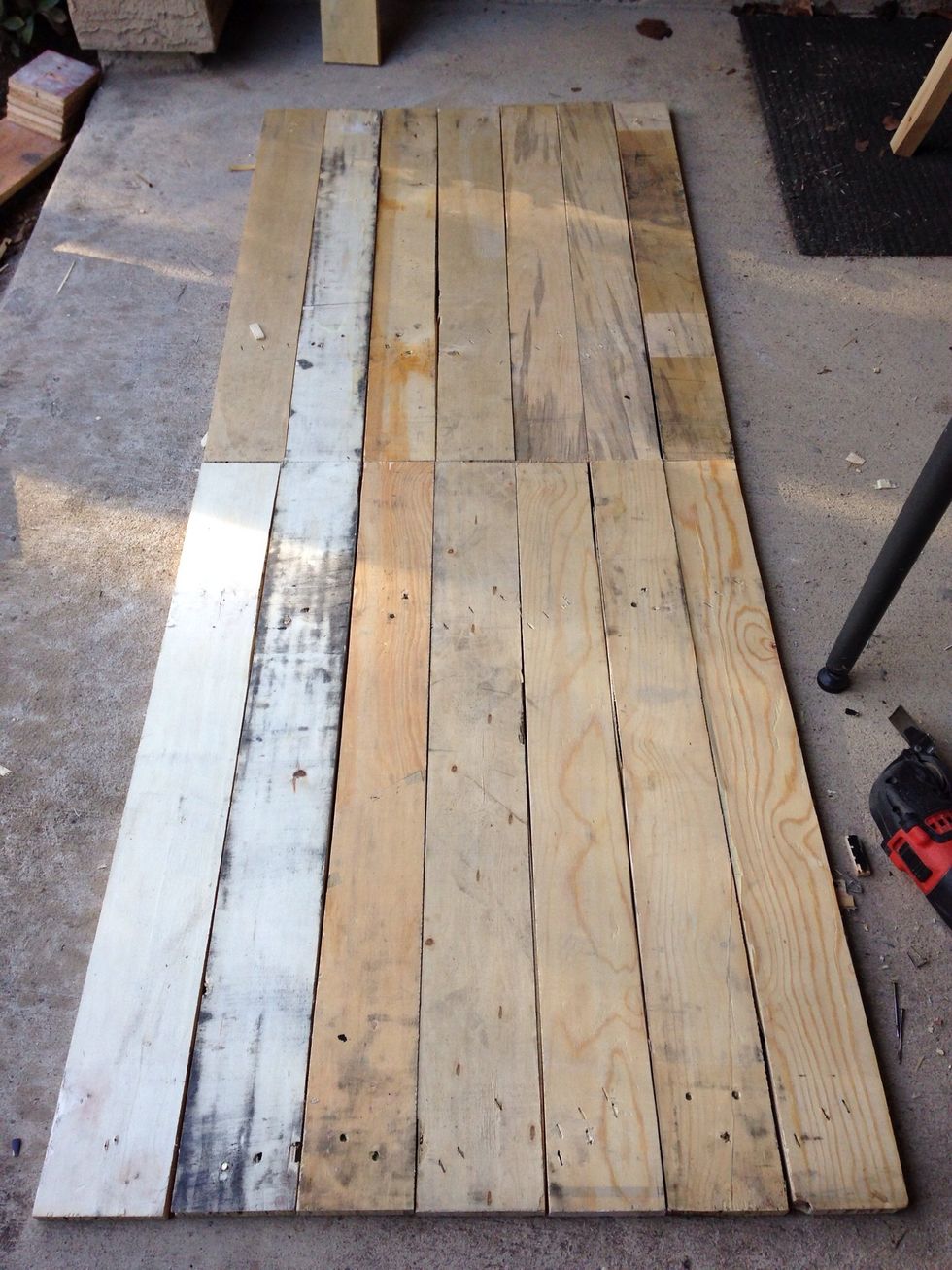 Here I've laid out all of the boards and tried to match them together in pairs according to size. Keep in mind that this wasn't exact science. Much of it was just eye-balled.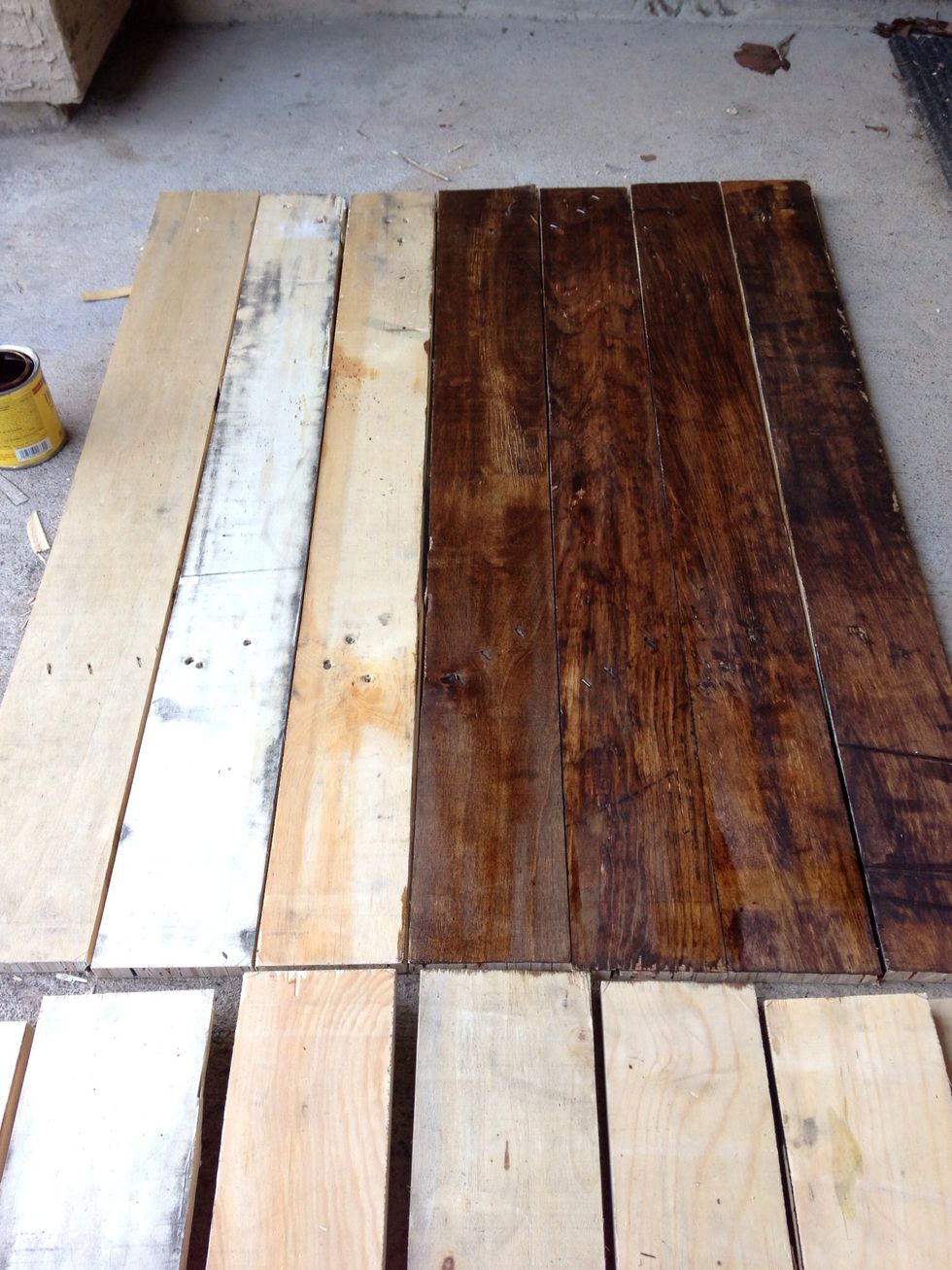 Next, sand down the pallets to get rid of any rough edges. I chose to go with a more rugged look, so i skipped this step and started staining.
Be sure to lay down some type of drop cloth or plastic before you start staining. We don't want to take a chance with any spills or runoff.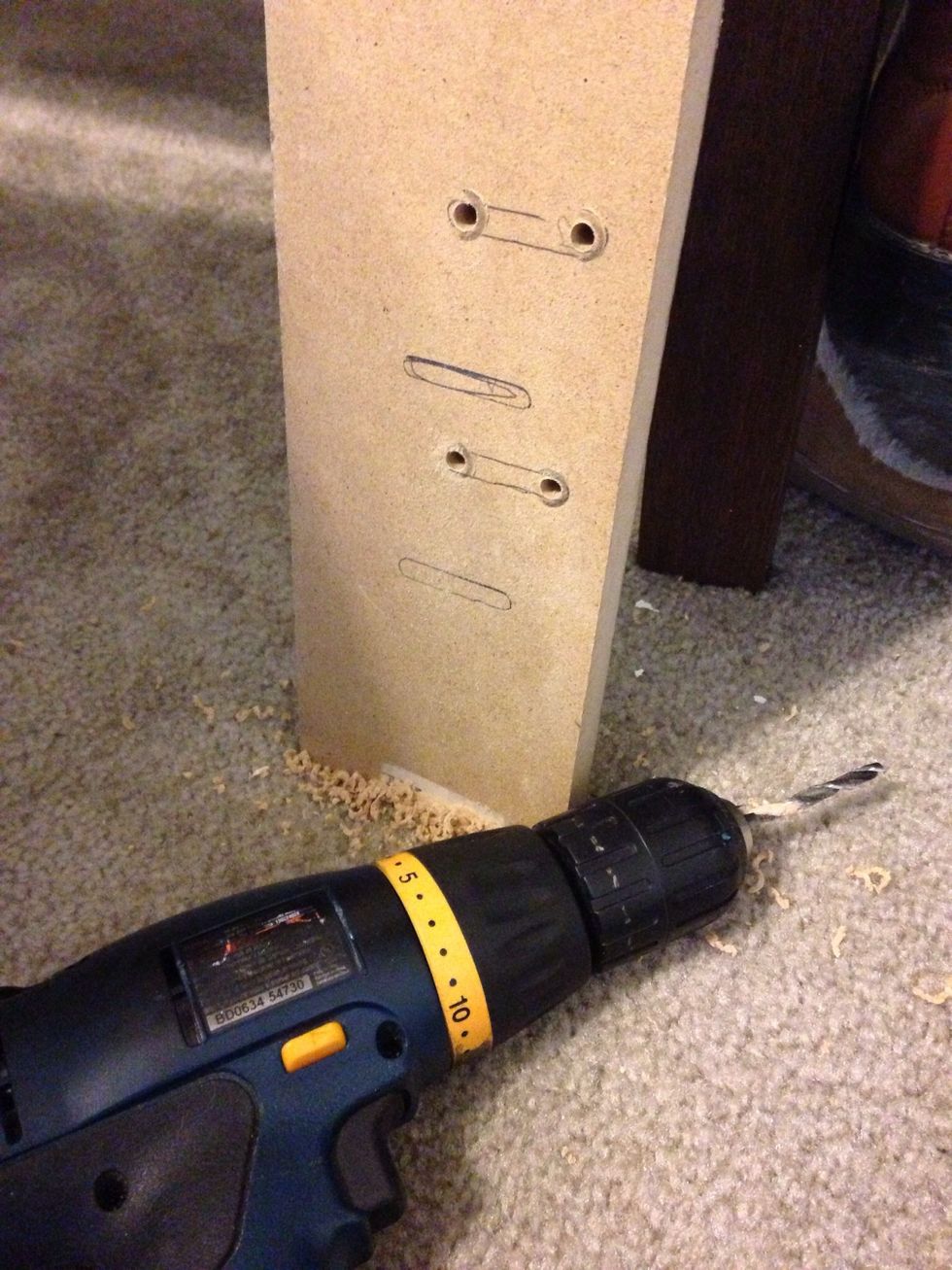 I cut out 3 long 1x4's based on the height I wanted, to use as the center support and legs. The legs will go flush on each end, and the center will be used to join the two halves.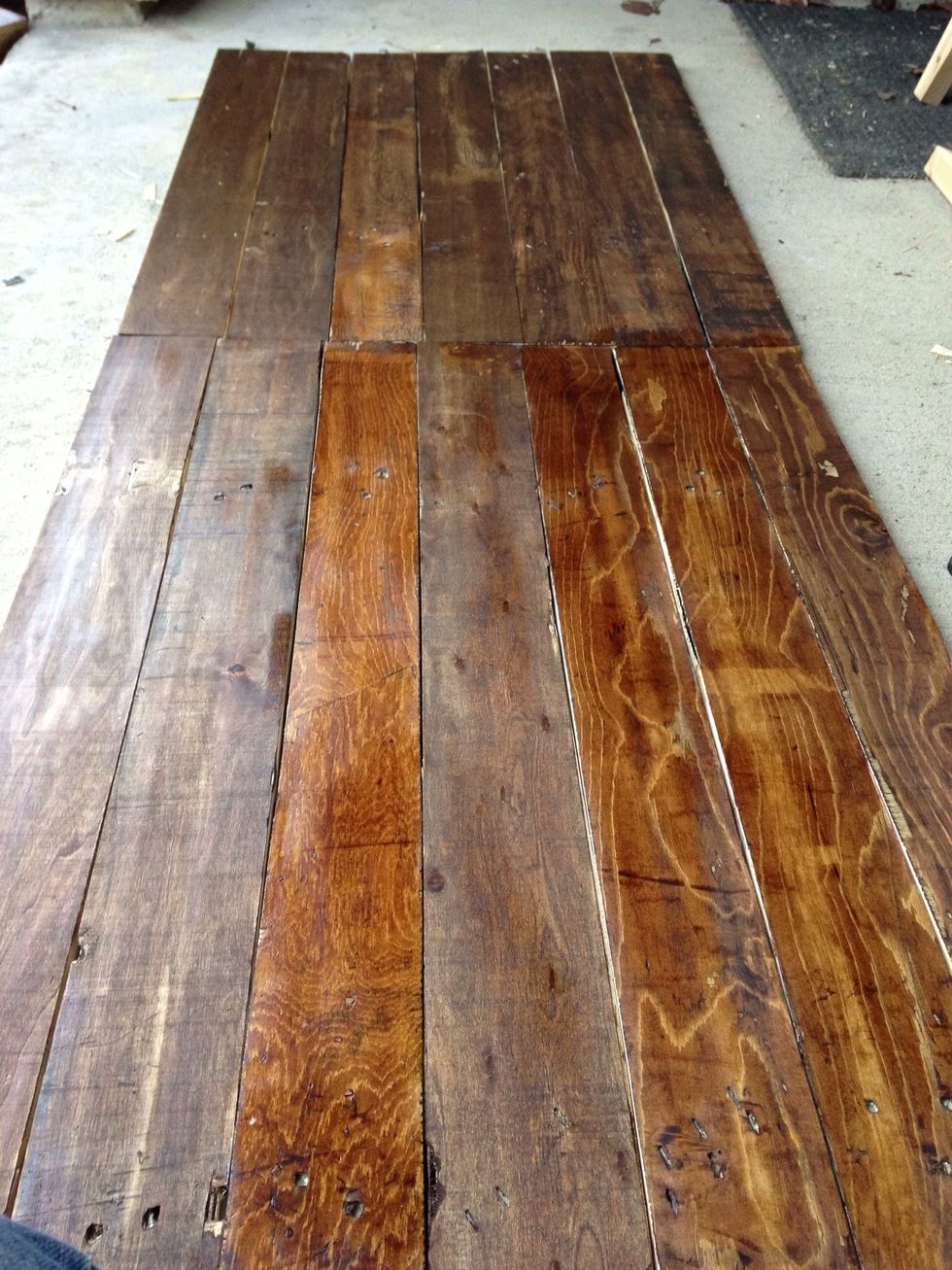 Once the stain has dried, you can screw the pallets into the legs and center support.
You'll need to line up and drill holes where it will attach to the frame.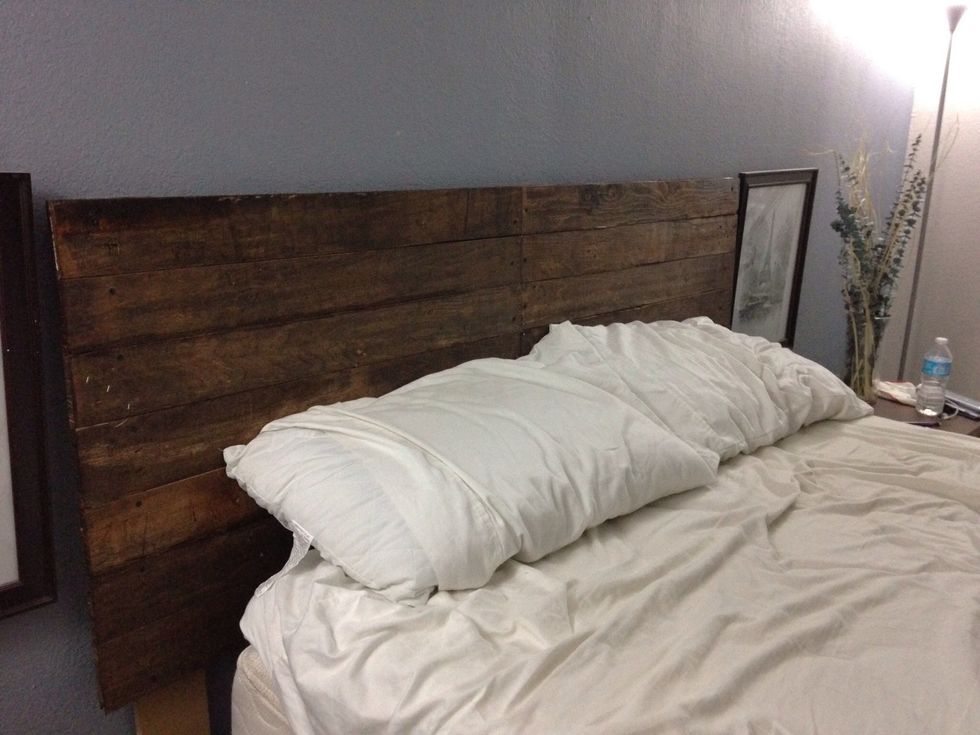 Once screwed into place, you should have something like this.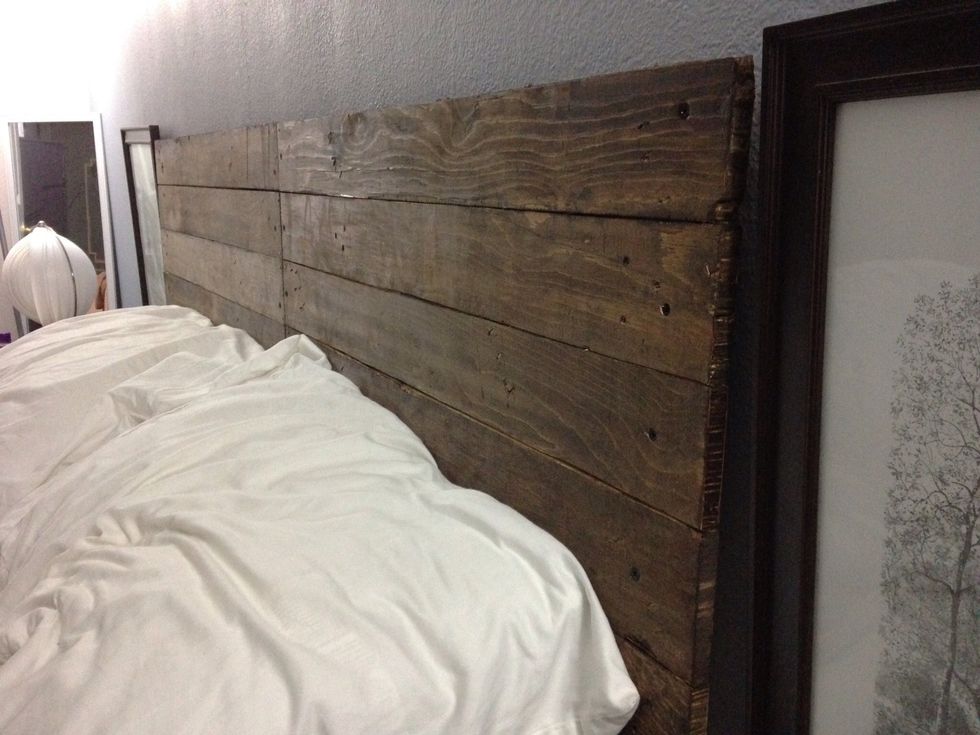 Thanks for viewing and good luck on your new headboard!
1.0 Measuring tape
1.0 Skill saw or reciprocating saw
3.0 Wooden pallets
1.0 Power drill
1.0 Package of wood screws
1/2pt Wood stain (your choice of color)
1.0 Wood stain brush
1.0 Plastic or cloth drop cloth
J.P. Morgan
I am a self-proclaimed carpenter/handyman that likes making things for my wife and home. I hope to one day build our home completely by ourselves.