Repurpose Metal Washers Into Earrings & Pendants
49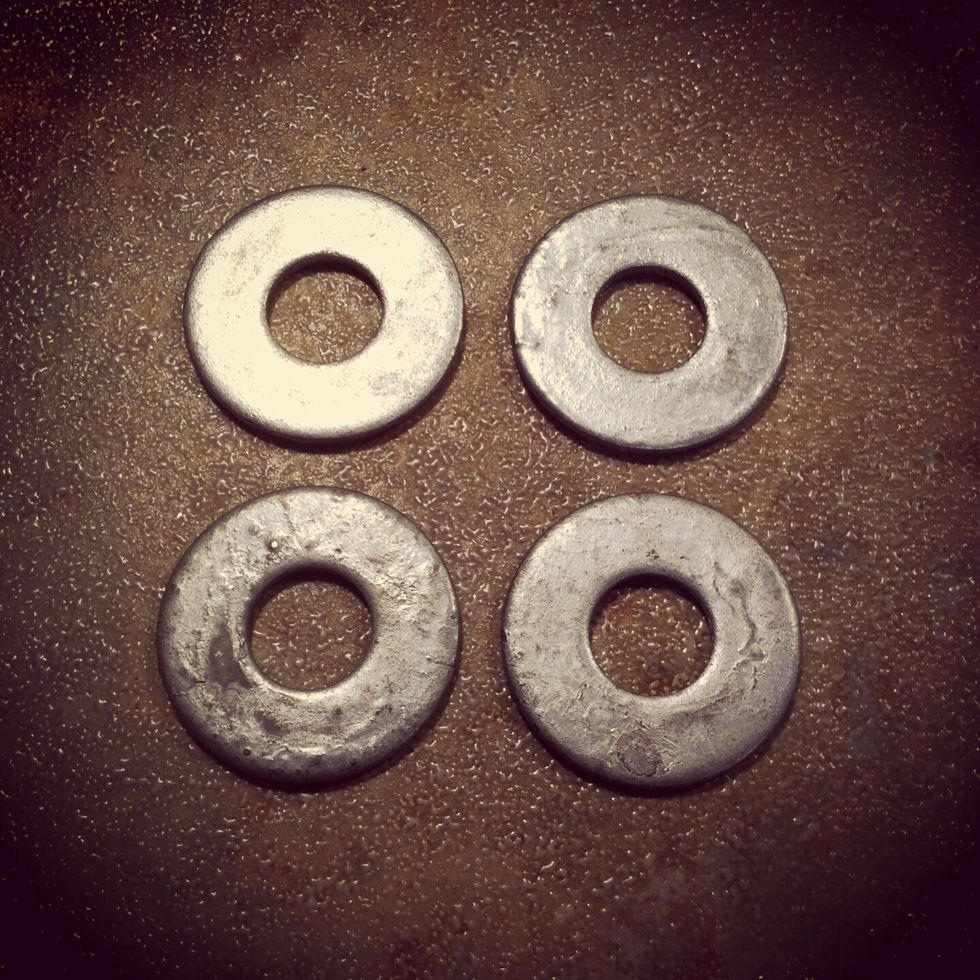 First gather your metal washers. I use a larger one (approximately an inch in diameter) for the pendants then mini ones (approximately 1/2 inch in diameter) for earrings.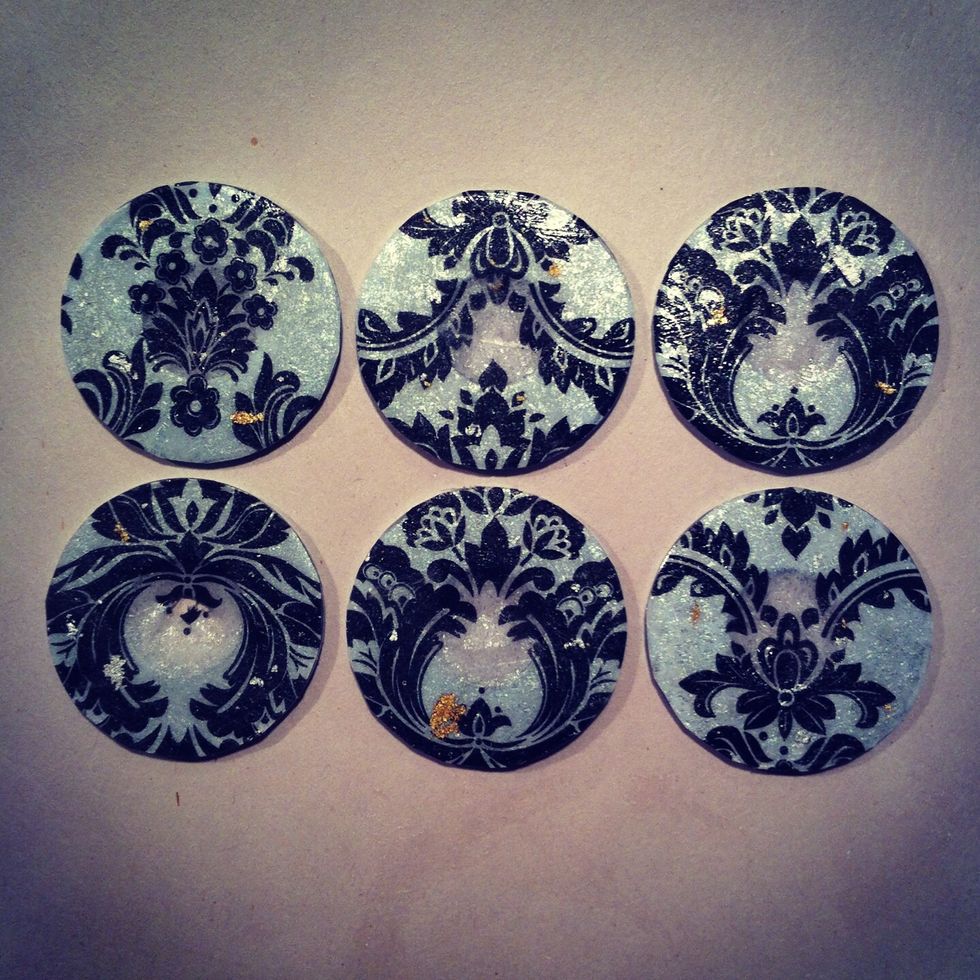 Choose your paper then add Mod Podge to the washers and place the washer on the back of the paper. Make sure the paper has no bubbles or it'll dry that way. Once dry trim the outside edges.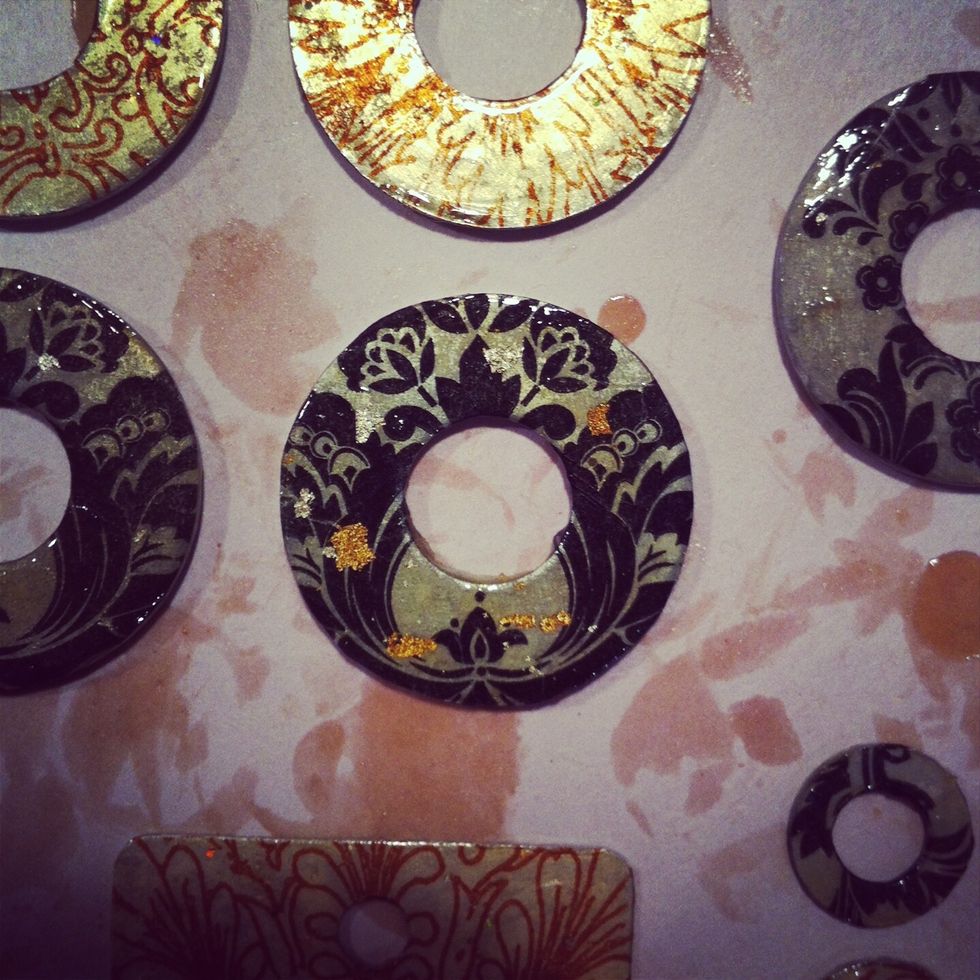 Here's my washer so far. I ended up adding rice paper with flecks of gold & silver then a coat of wood varnish. Now cut out the center with an Exacto knife. Add 2-3 coats of wood varnish.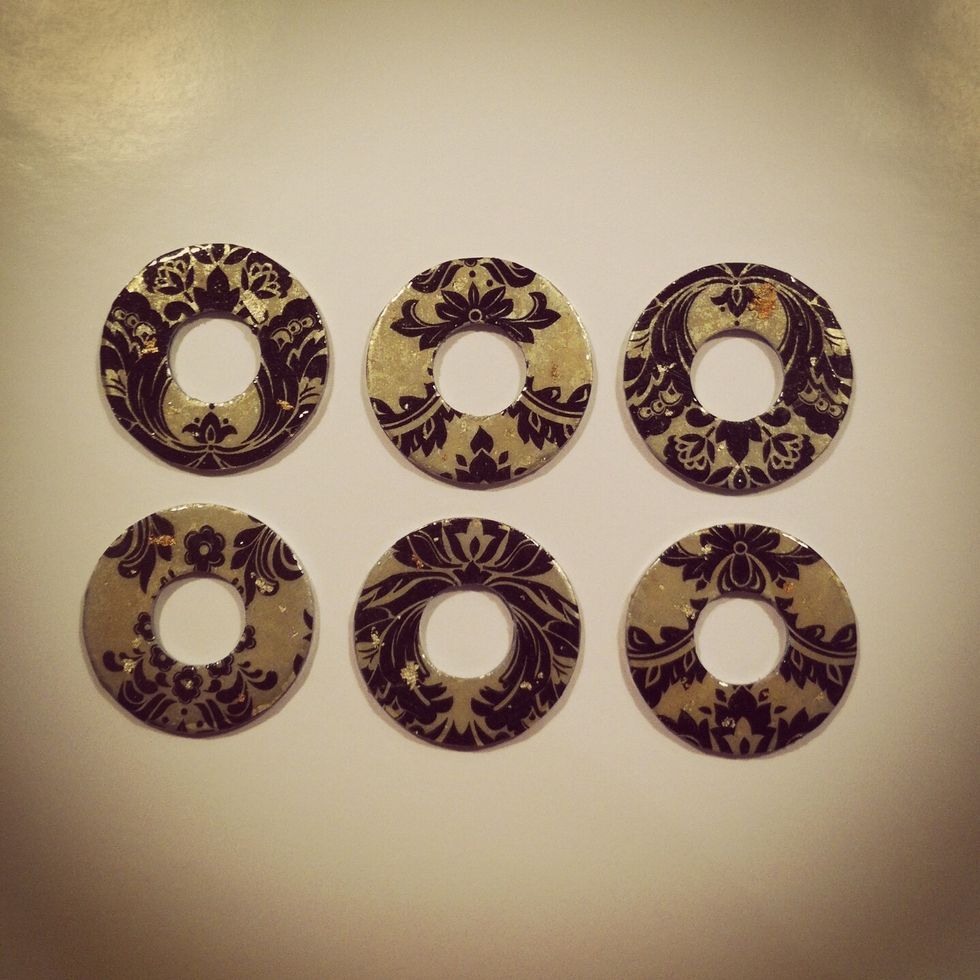 It's easy to do a bunch of these at a time. The wood varnish gives the washers a resin type finish plus a dated look.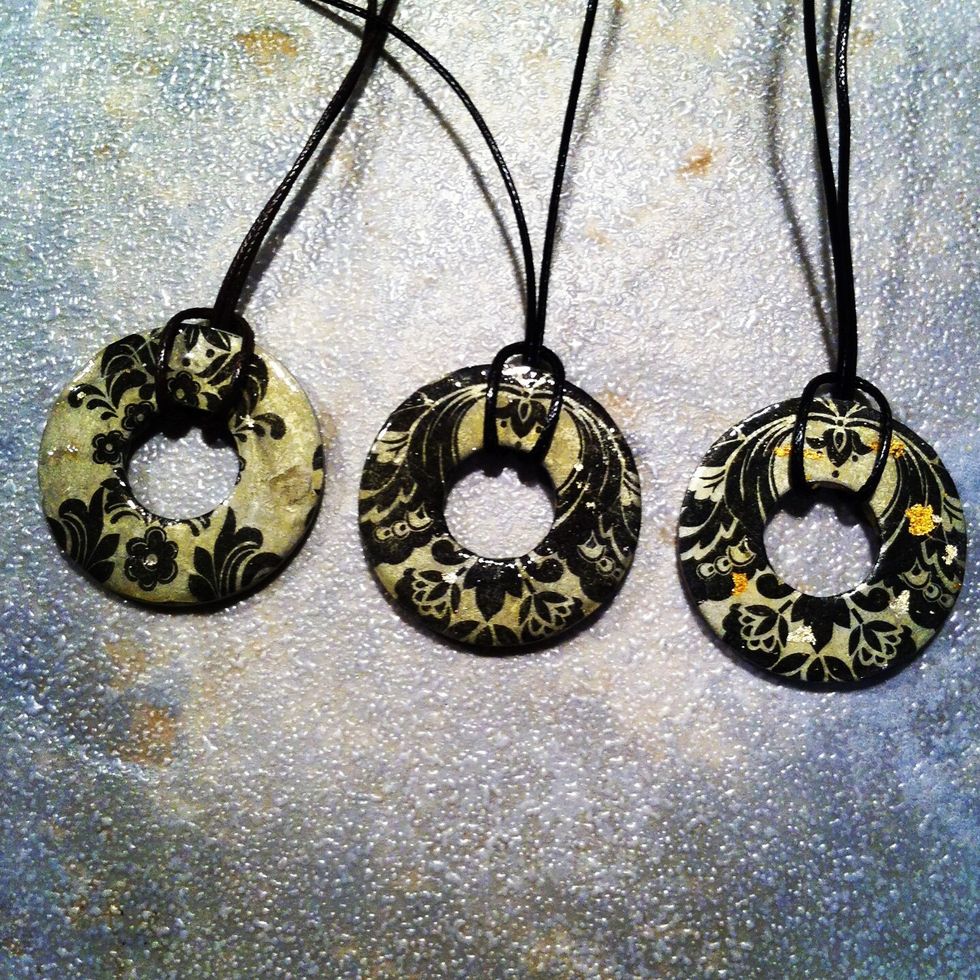 Here are the finished washers with a basic necklace.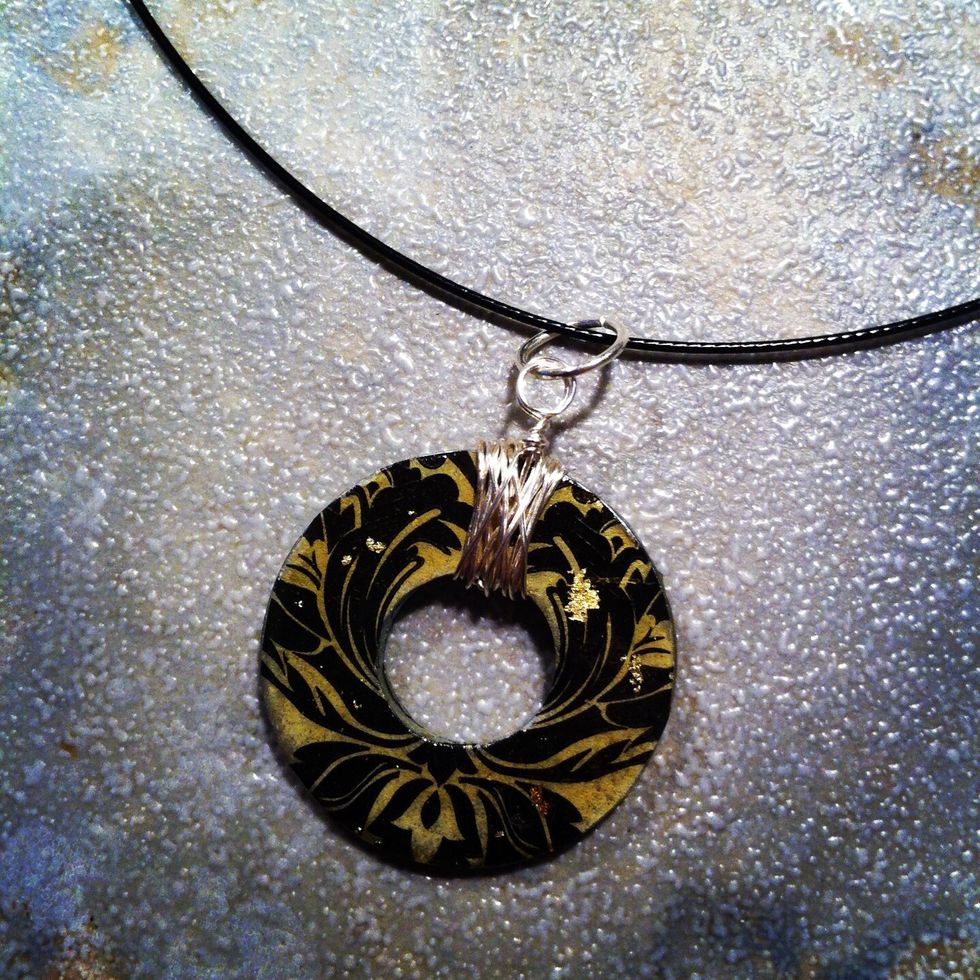 Another option is to use pliers to wrap the washer with silver wire, create a round opening at the top then add the finished pendant to a necklace. I added a jump ring which is optional.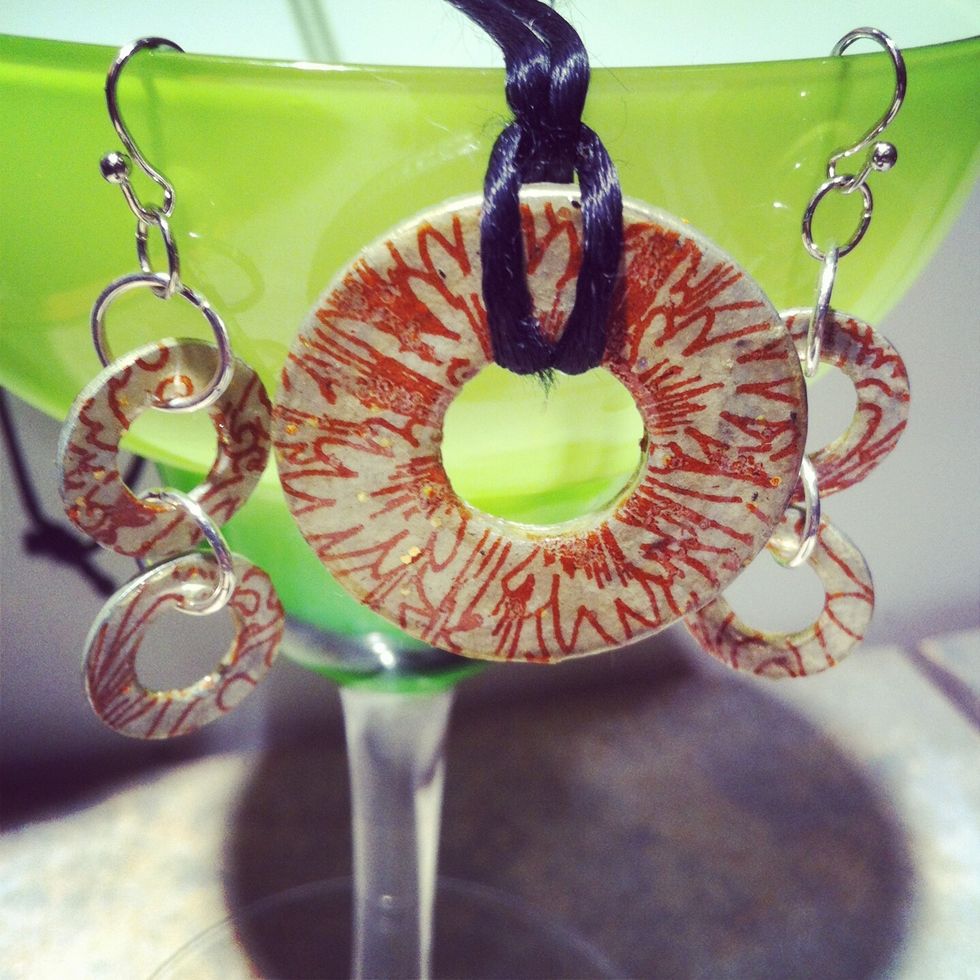 Easy enough to go crazy with this project! Here's another finished pendant plus a set of earrings. Why not!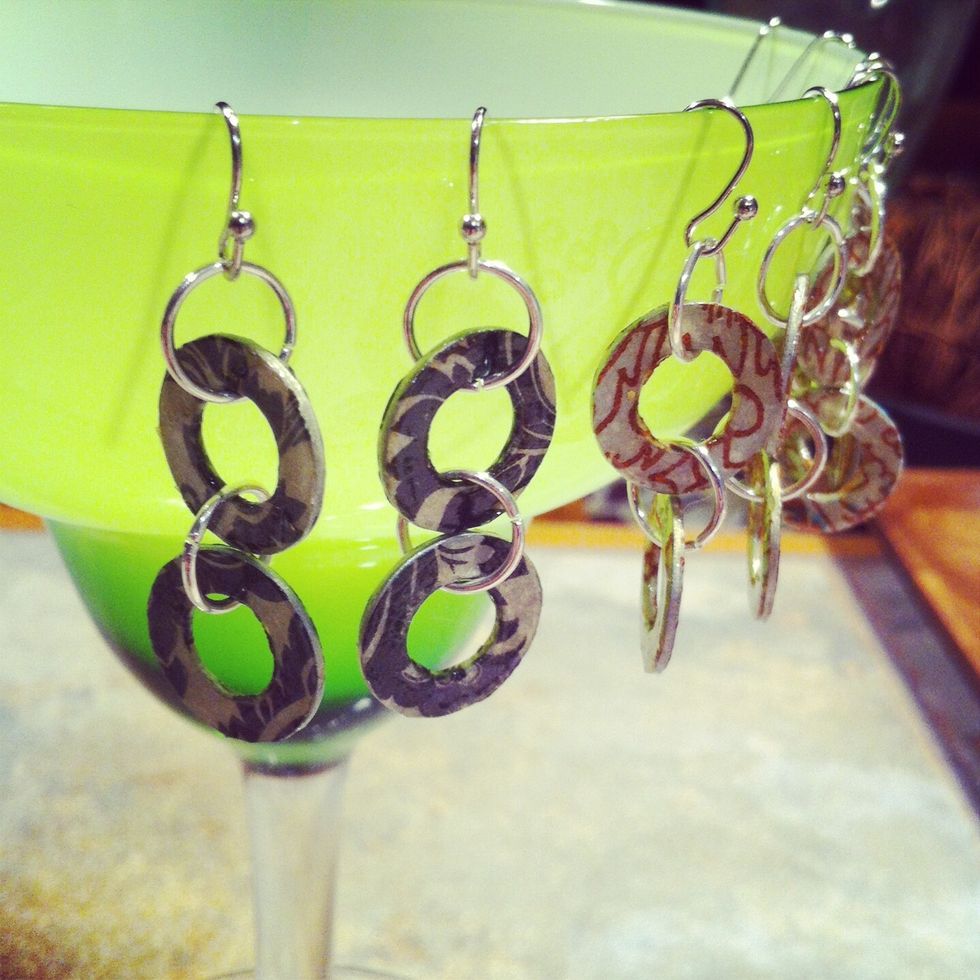 More earrings! You could try a bracelet or adding other repurposed jewelry for either the earrings or pendant. It's great to just try things since it's such an easy & cheap DIY project.
Metal Washers
Mod Podge
Scrap Paper
Wood Varnish (optional)
Scissors
Exacto Knife
Paintbrush
Jump Rings
Earring Hooks
Silver Wire (optional)
Pliers
Denise Corcoran
crafter extraordinaire. upcycler of things. coffee addict. fearless adventurer. always talking to strangers. goofball, nerd & big time giggler.