How to repurpose leftovers into a spanish tortilla
This recipe can vary depending on your leftovers, pan size, how many people you are serving etc... This recipe serves 1-2 for a meal.
184
This recipe is using leftover spaghetti bolognese. I make these using any leftovers I have. Fried rice, meat & potatoes from a sunday roast. Potato chips make a fab substitute for leftover potatoes
preheat oven broiler/top element to highest temperature.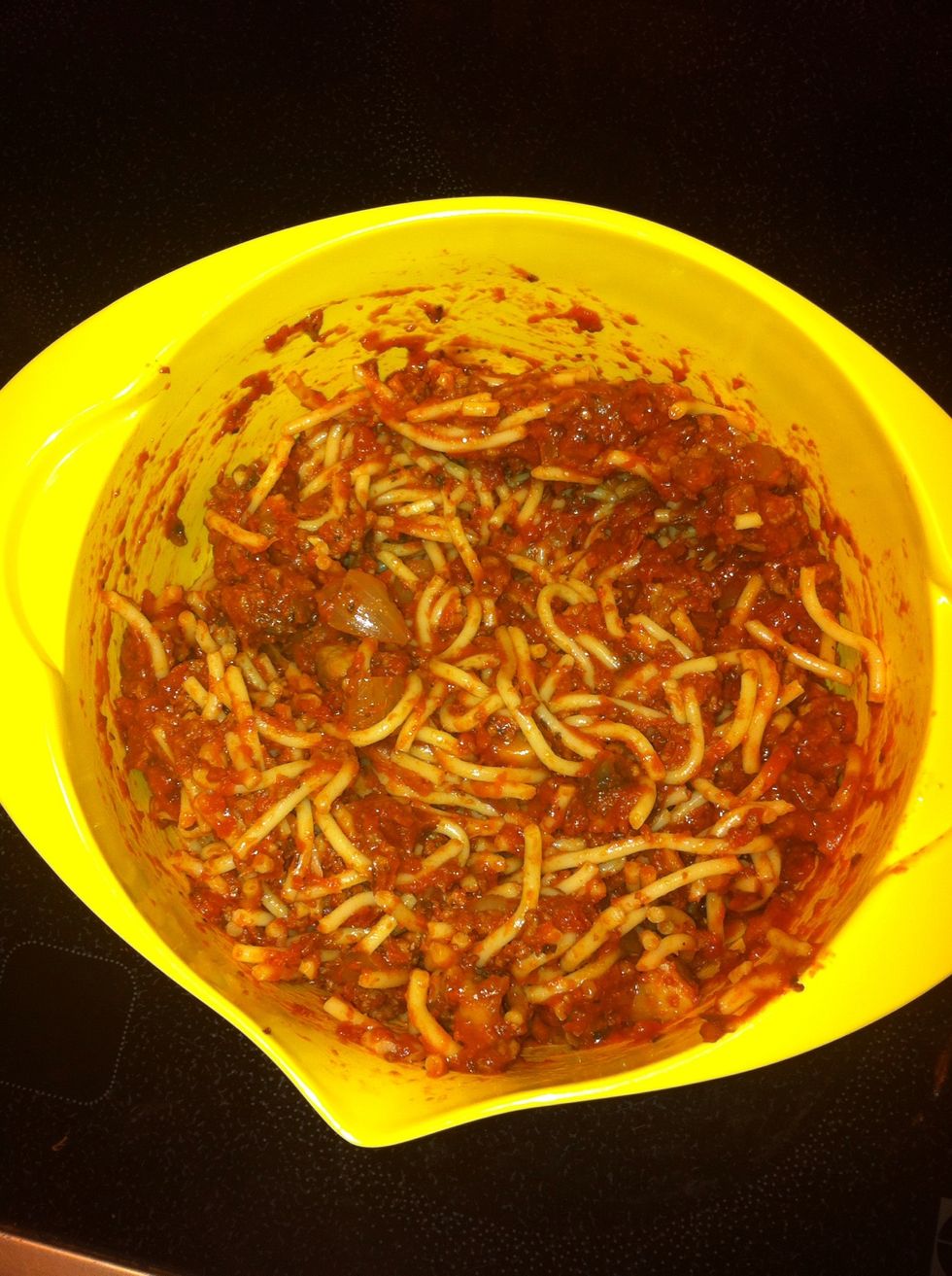 Put cold leftovers in a bowl. I chop the noodles up a bit. If its leftover meat and veg, cut everything bite-size. You can add fresh chili, sautéed onions and/or garlic if your leftovers need a lift.
Add salt, pepper and/or chili flakes (if using). Add eggs, stir well to coat all leftovers.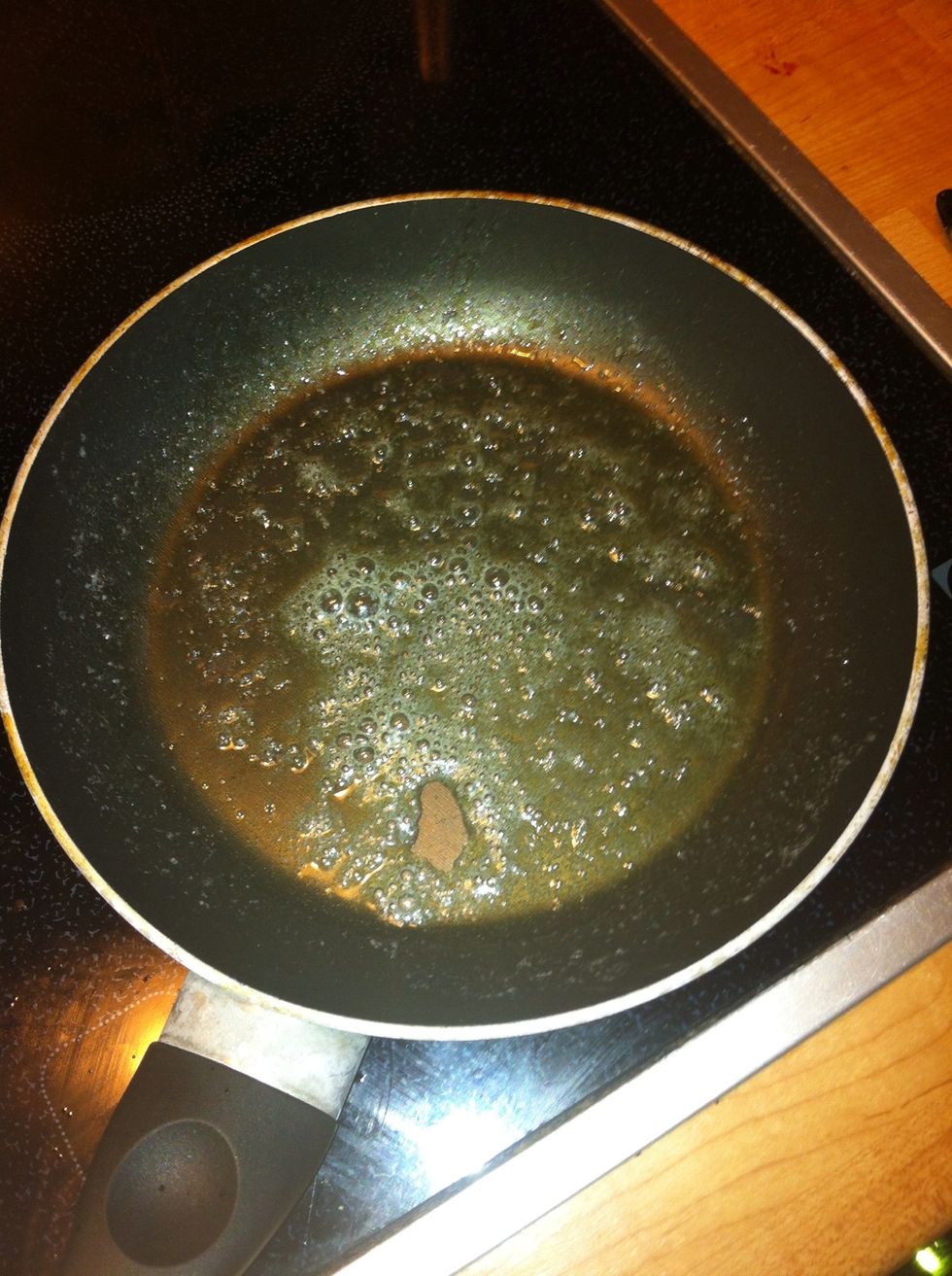 heat butter/oil in pan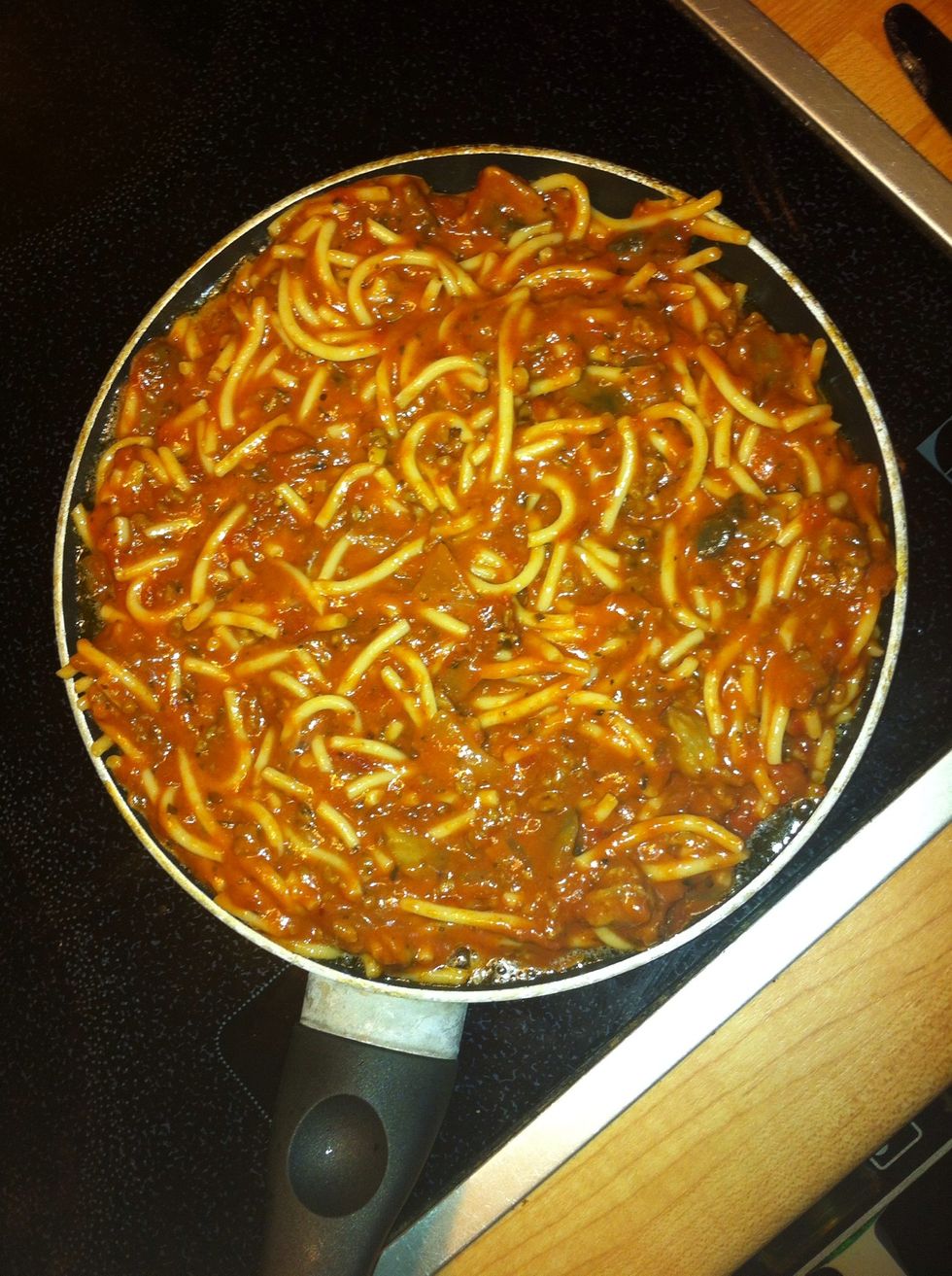 pour tortilla mixture into the hot pan. Cook on medium heat for 10 minutes. Check the sides occasionally to make sure it doesn't burn. Wiggle the pan to see when it is set so everything moves together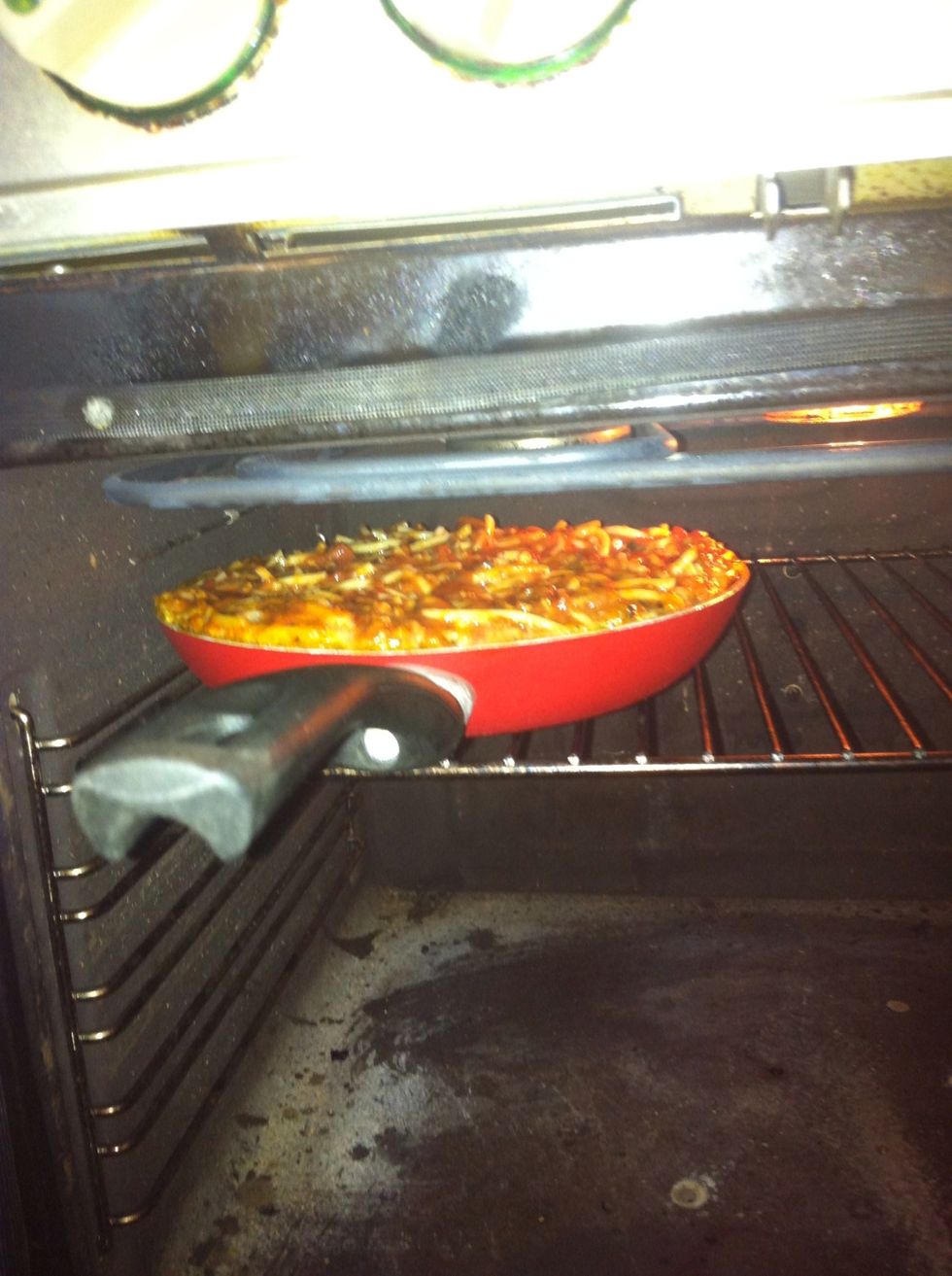 place fry pan in the oven and let cook (checking occasionally) until lightly browned on top and the tortilla moves easily in the pan as one piece when you jiggle it. It should be set in the centre.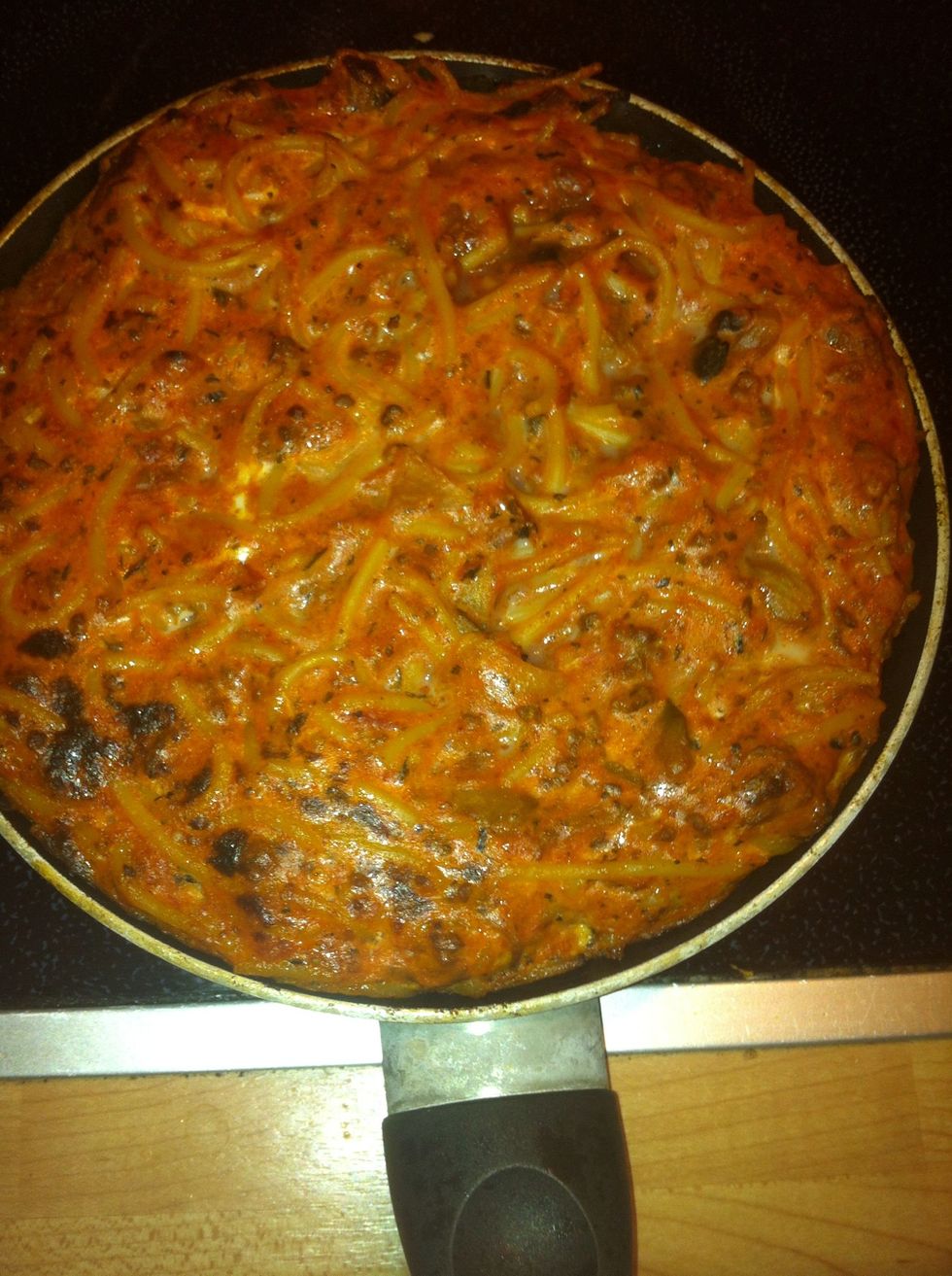 let cool in the pan. Generally it should be served around room temperature but of course it can be eaten hot too.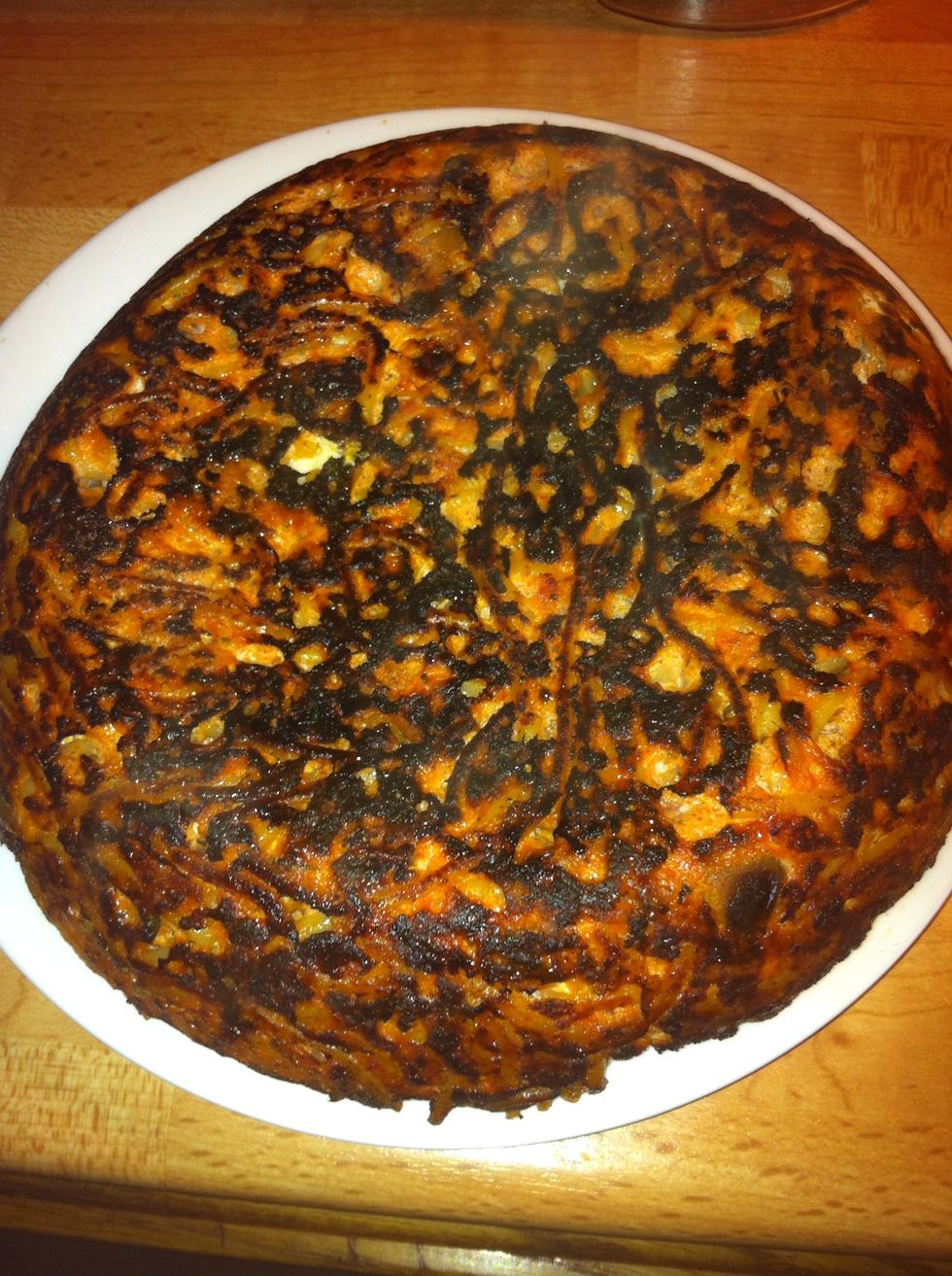 Turn out onto a plate. This looks burnt but its just dark brown. The degree of doneness on the bottom is difficult to predict but always seems to taste delicious.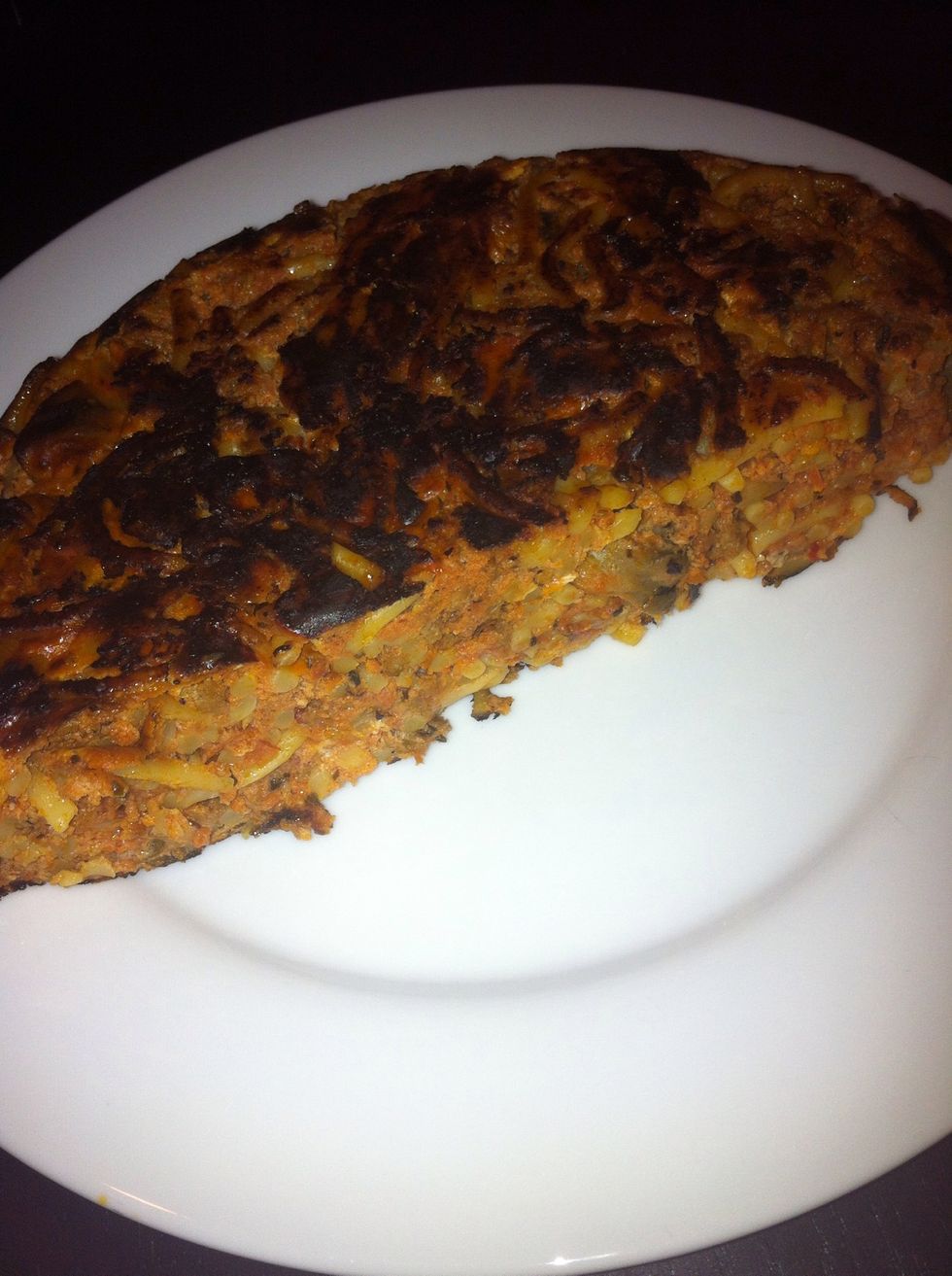 cut in half or into wedges and serve. YUM!
Variations I have made: Potato, onion & sausage. Pulled pork & potato chips. Roasted veg, tomatoes & couscous. If something isn't "leftover" such as onion, just sauté first and let cool a bit
The keys to a great tortilla and not scrambled eggs/omelet:
1) use a pan that is small enough to be filled by the mixture or make extra mix to give you a 1 to 1.5" thick final tortilla
2) Make sure the potato, rice, pasta, potato chips (starch) is at least half the mix.
3) Use just enough egg to coat the other ingredients but not so much that you have pools of egg.
4) Season the mixture. Foods served cold/room temp (in my opinion) need a bit more seasoning but it depends on your leftovers. Spaghetti Bolognese had plenty of flavour.
5) Be patient. The tortilla needs to be set right to the centre. Flip the tortilla onto a plate and put back in the pan and cook the other side if necessary.
Enjoy!!! I have lots of other ideas using leftovers. If you want to know any specific ideas, leave a comment!
Tortilla made from leftover pork roast with apples, onions, potatoes, Yorkshire puddings & veggies! Yum!!
6-8 inch frying pan
2.0c leftovers (spag bol, meat, potatoes & veg)
3.0 eggs
butter or oil
salt, pepper, chili flakes (to taste)