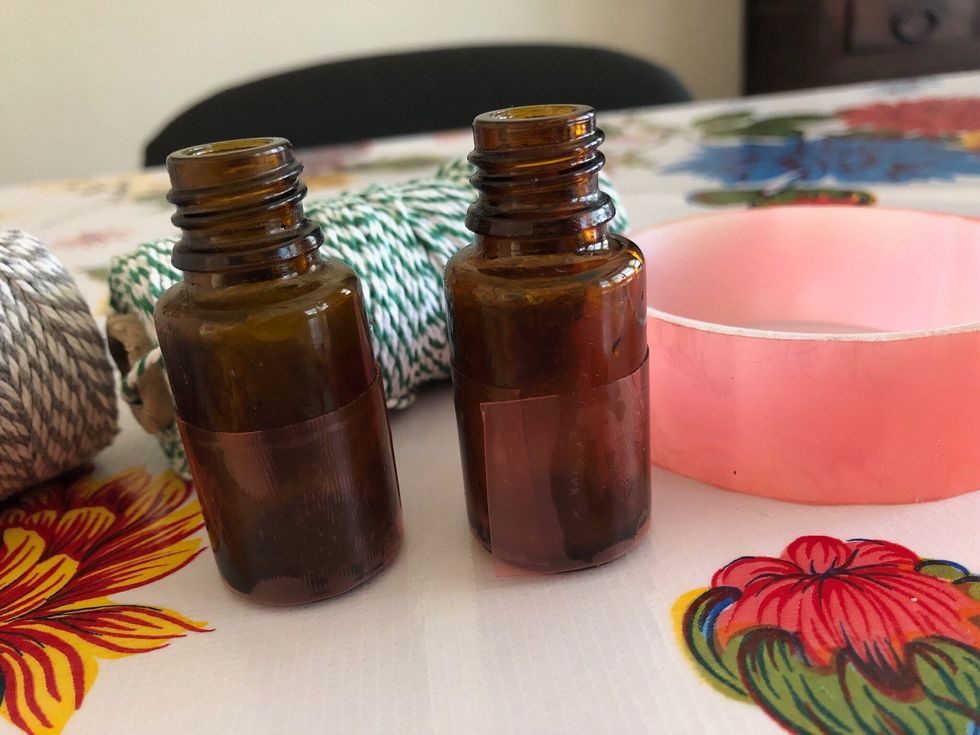 Gather supplies, wrap a piece of tacky tape around bottle.
Starting at bottom, start wrapping twine around bottle.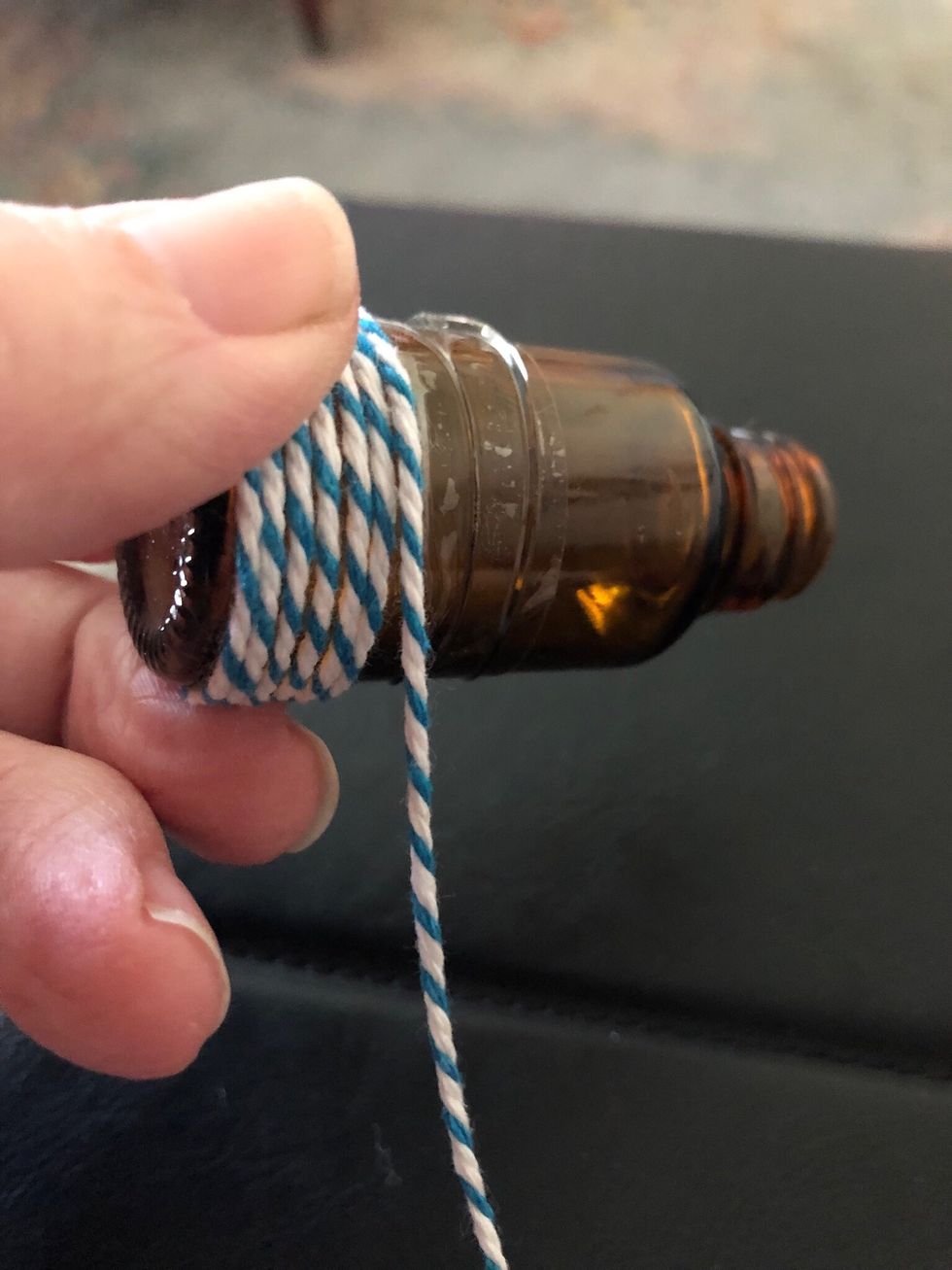 Keep taut, and push right up against previous strand. Pushing the twine tightly onto the tape to hold. Wrap until you get to top of tape, cut.
These are going to be favors at a tea with friends.
Empty essential oil bottles
Tacky tape
Colored twine