Protect your area with newspaper or garbage bags. (This was too small)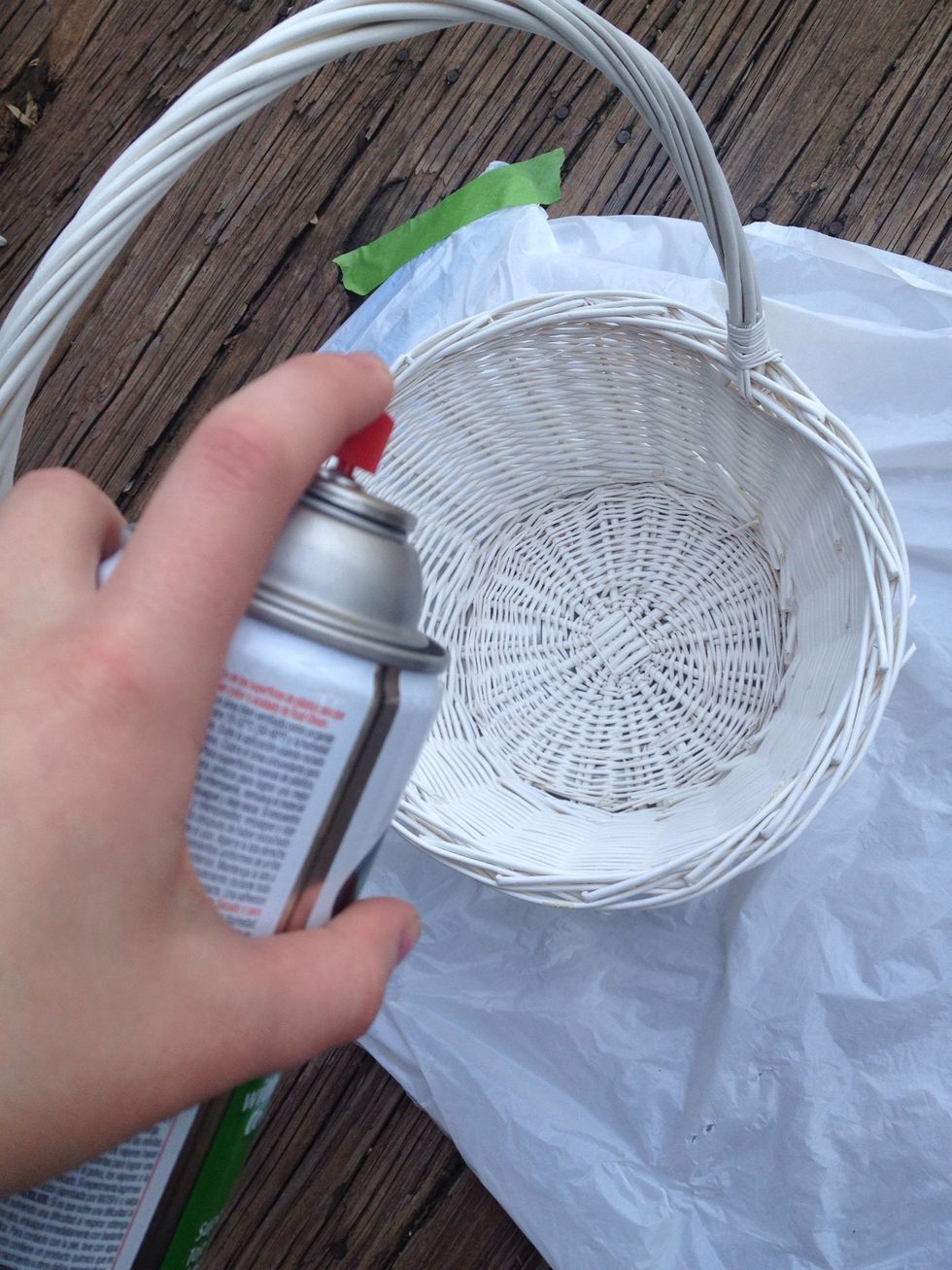 Spray primer covering all surfaces except the bottom. Spray in a well-ventilated area in clothes you don't mind getting paint on. Make sure color is uniform.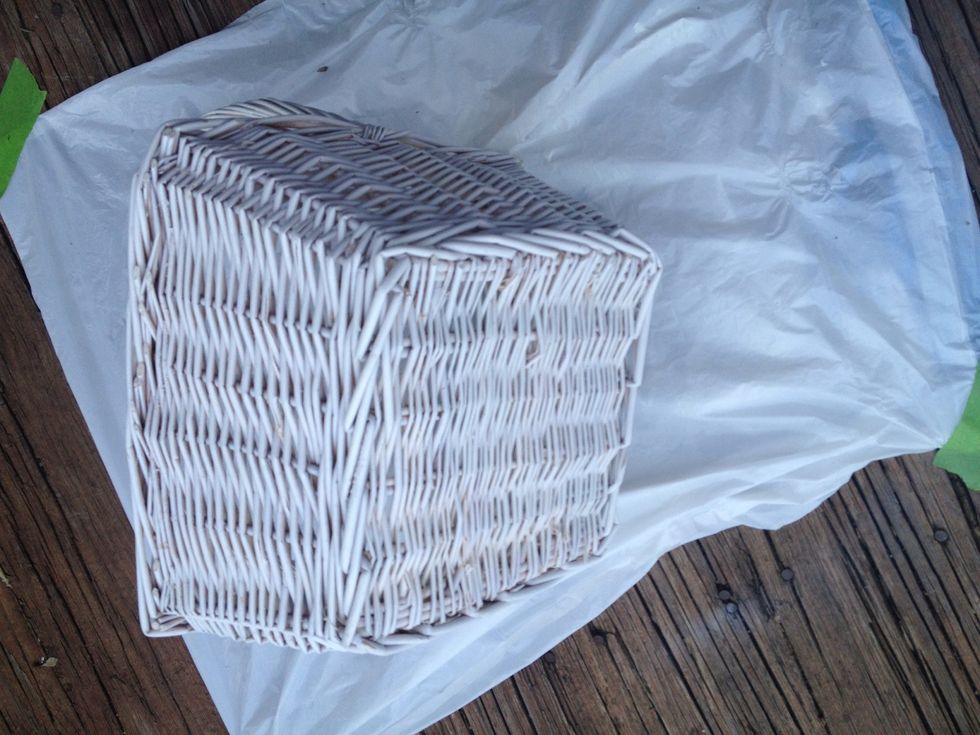 Let dry 20 minutes then carefully tilt to spray bottom (may still be tacky/wet). Let dry 2 hours or 30 minutes if you're impatient like me.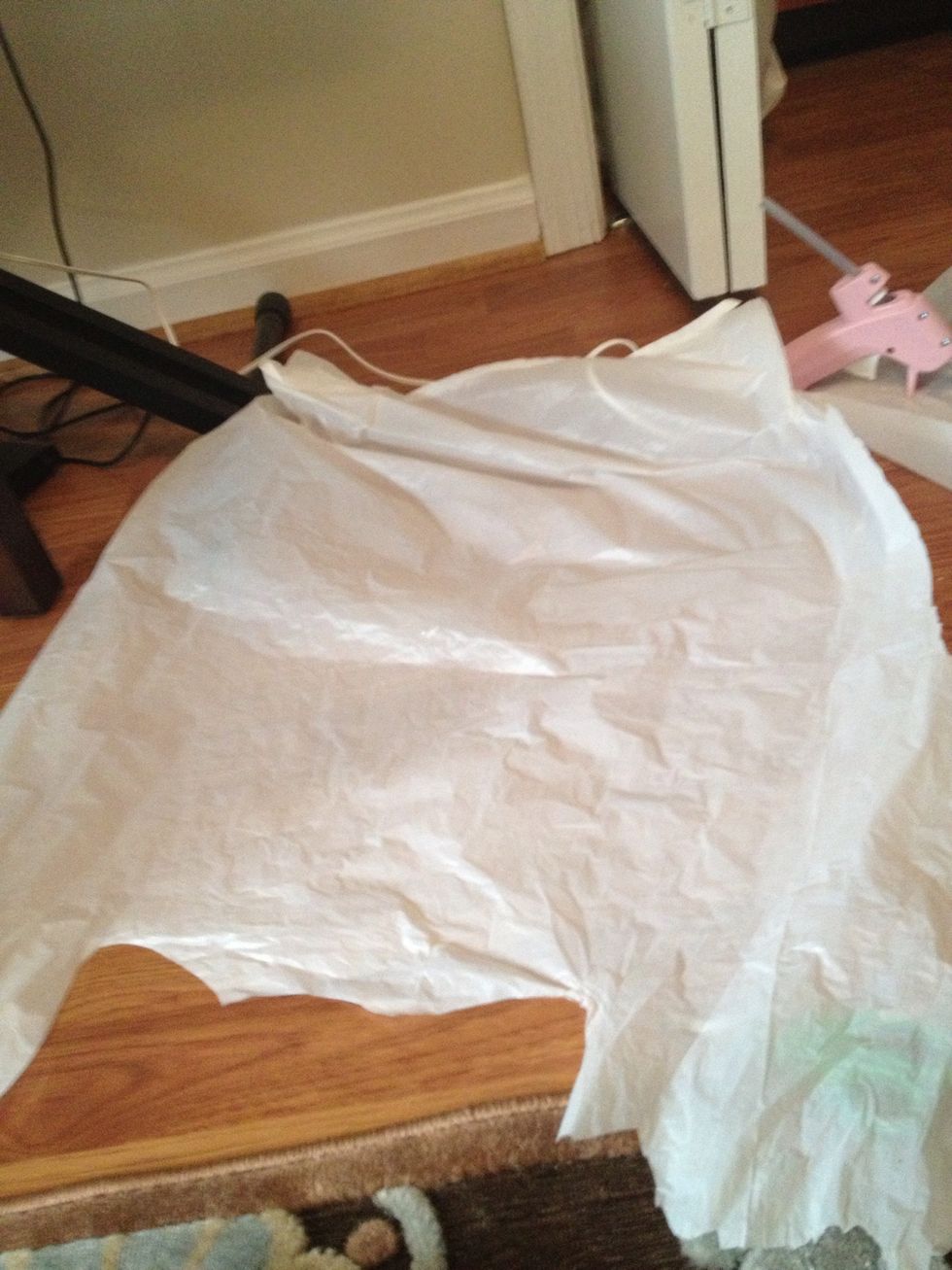 The large grocery bag is going to serve as a liner. Cut it to size and cut so it is a single sheet thick (easiest if only working with one half of bag).
Hot glue a 1 inch circle in the center of the basket.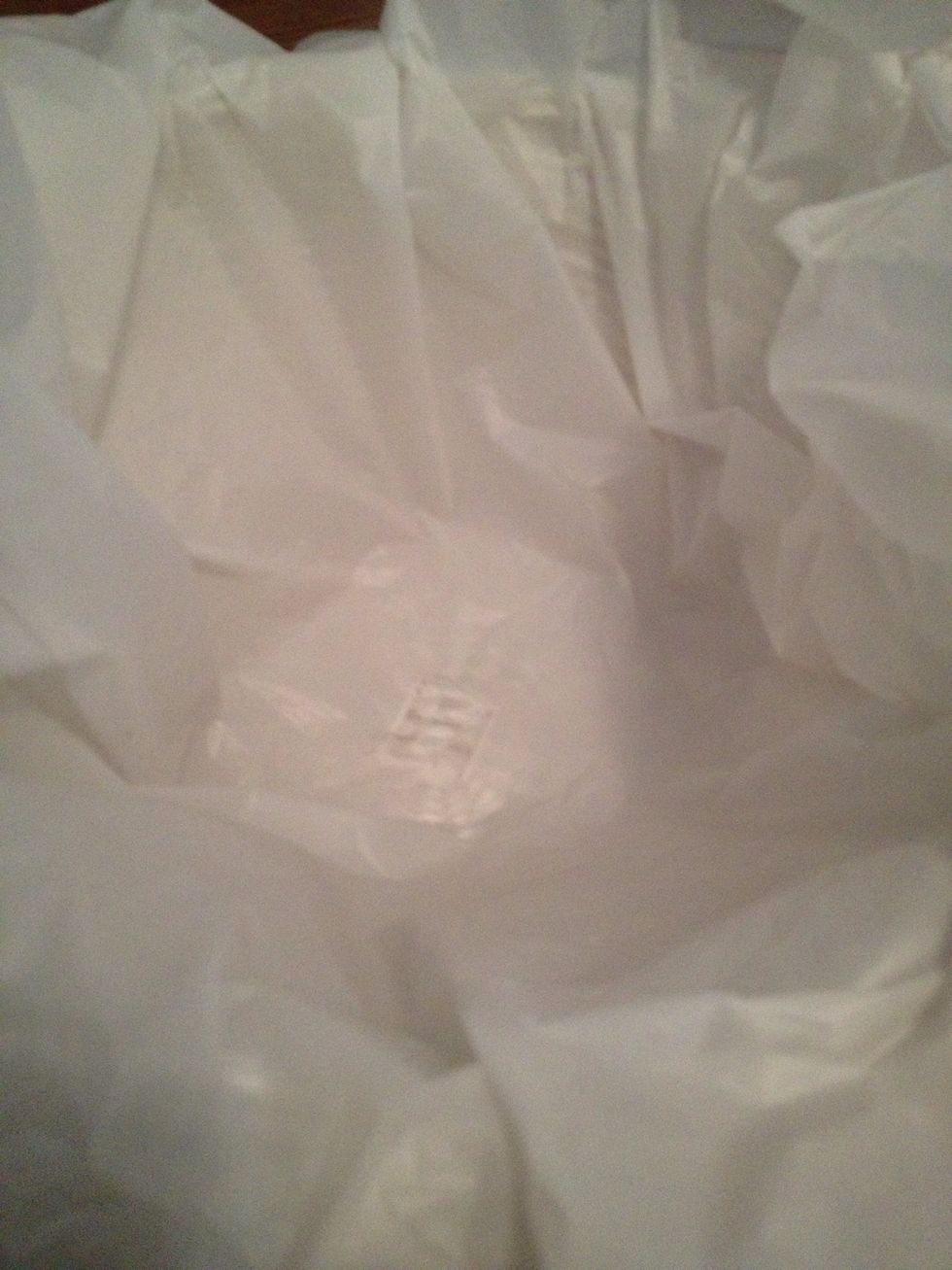 Using a Popsicle stick or some other inanimate object (I used my paint container), press the center of the grocery bag against the glue careful that it still lines the basket well.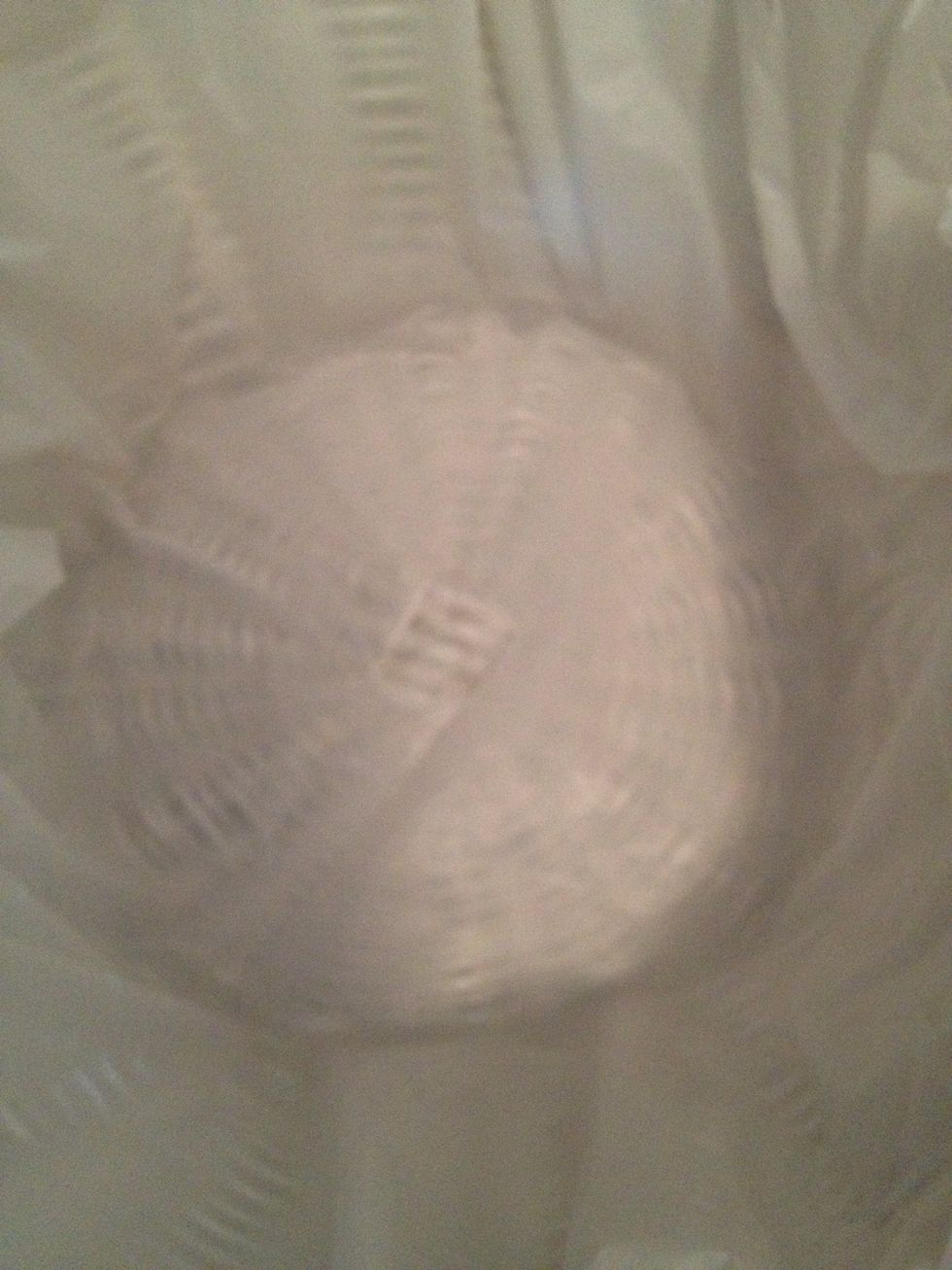 Mold the bag to the basket. This makes your life easier.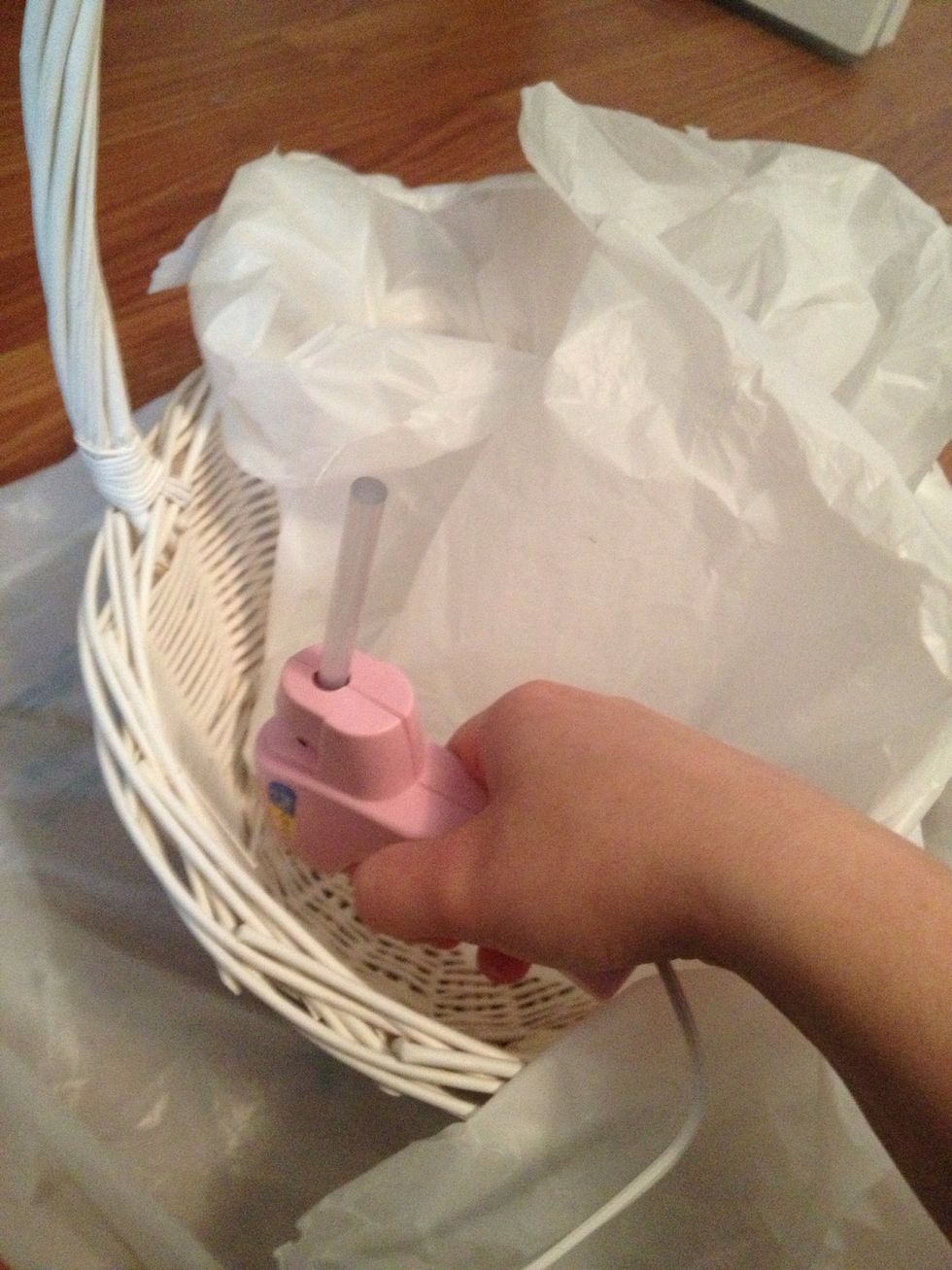 Life the bag away gently. Glue along 1/4th of the bottom rim of the basket.
Press the bag into the glue and continue until the entire rim is glue down. Be sure to leave some excess; it is better the liner too loose than too tight or it will tear.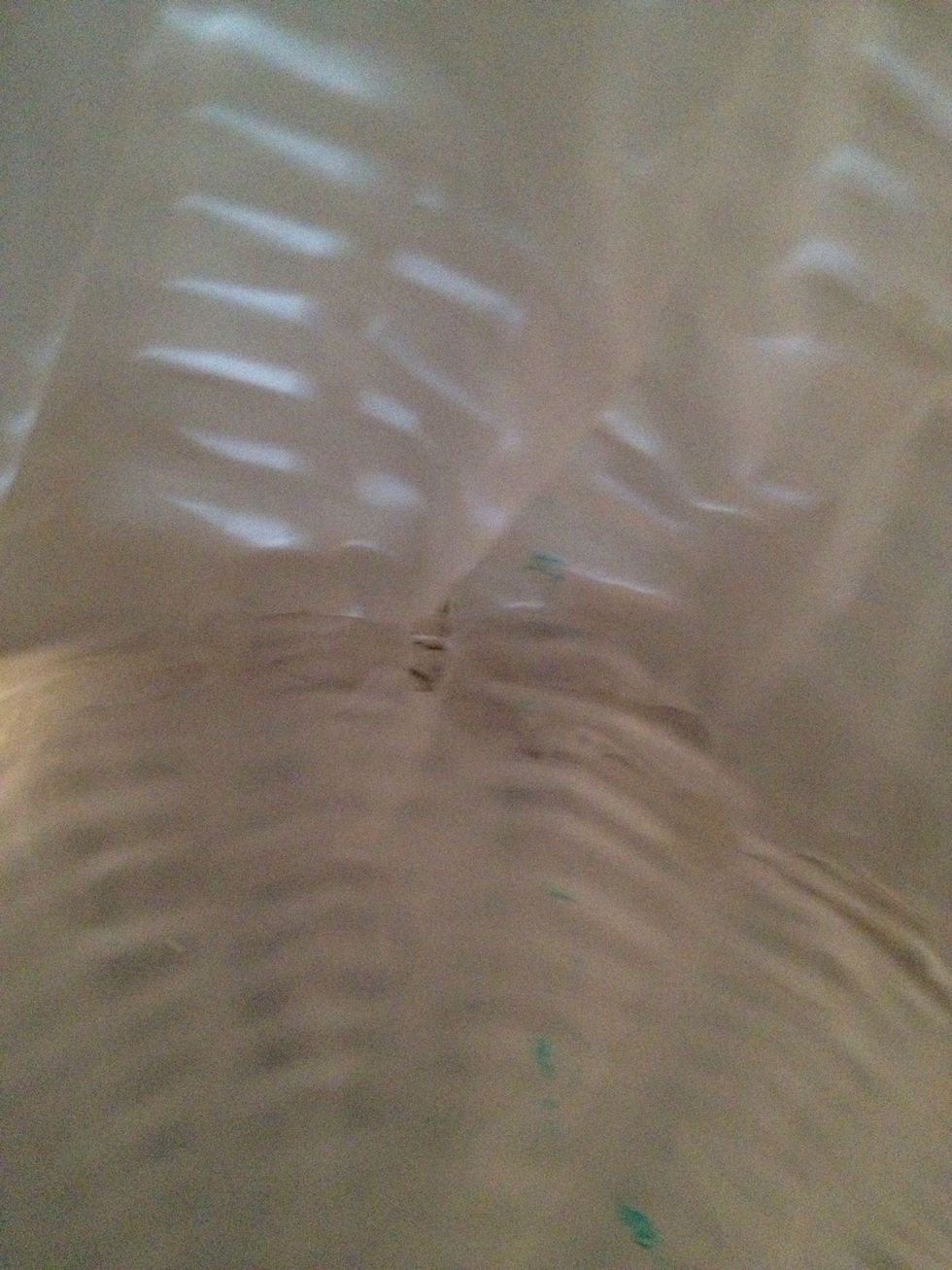 Try not to touch the tip of the hot glue gun to the bag or it will make a hole. No big deal, but too many holes will make a poor liner.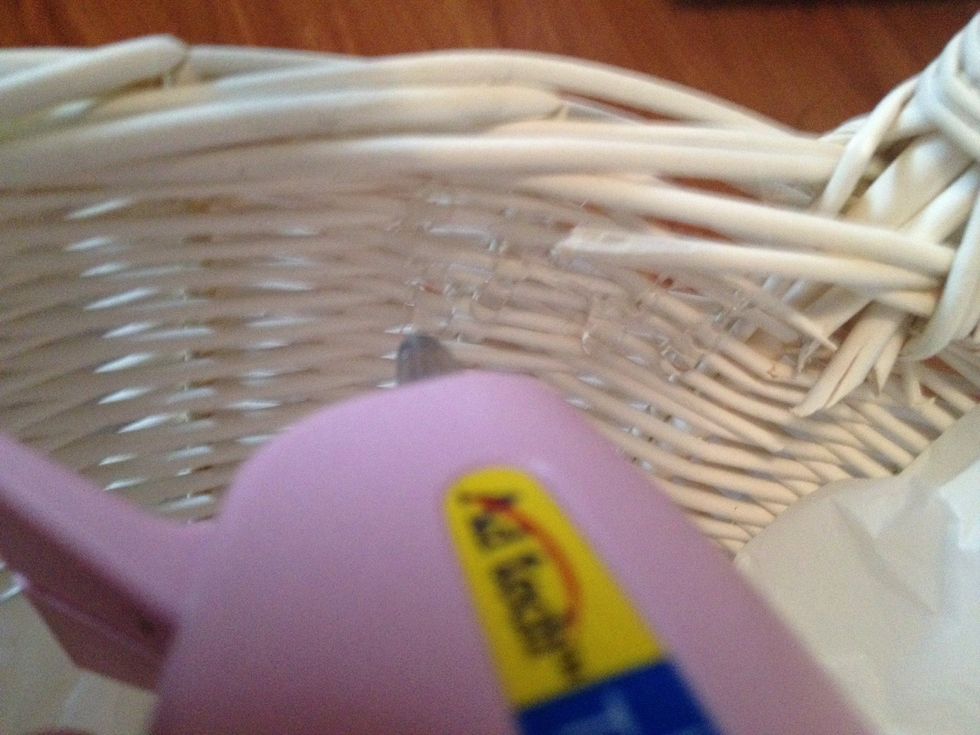 Now glue verticals lines just under the rim. Be sure to not pull the bag too taught when you glue it down.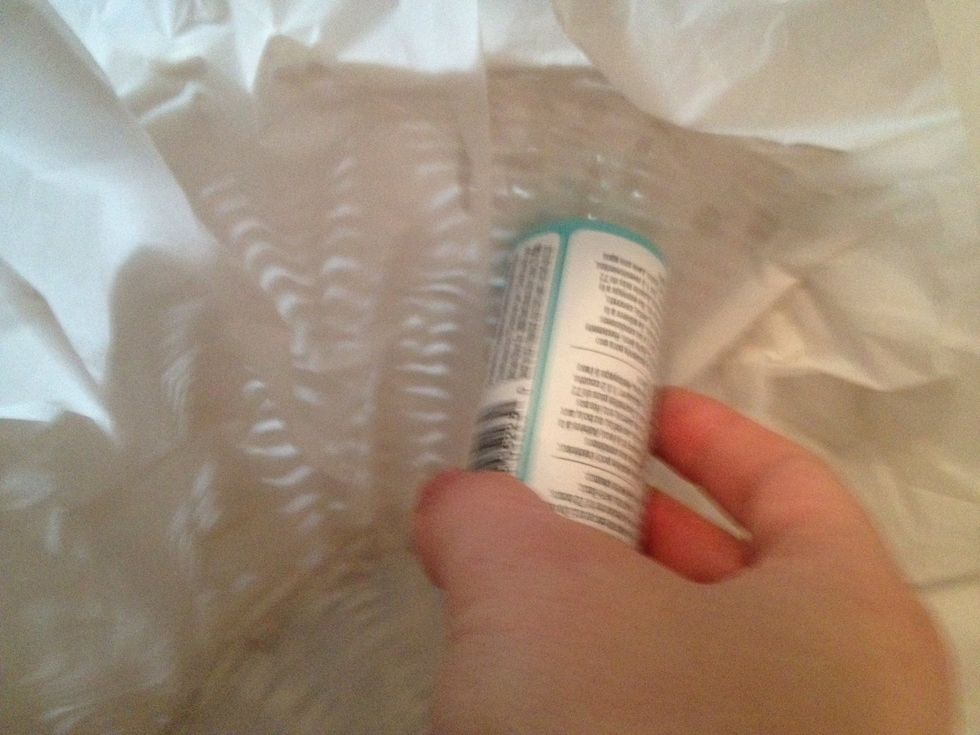 Pulling up from the bottom when gluing will help make natural ripples and evenly distribute the liner. Don't pull to taught!
Your basket should look something like this. Cut away the excess under the rim of the basket.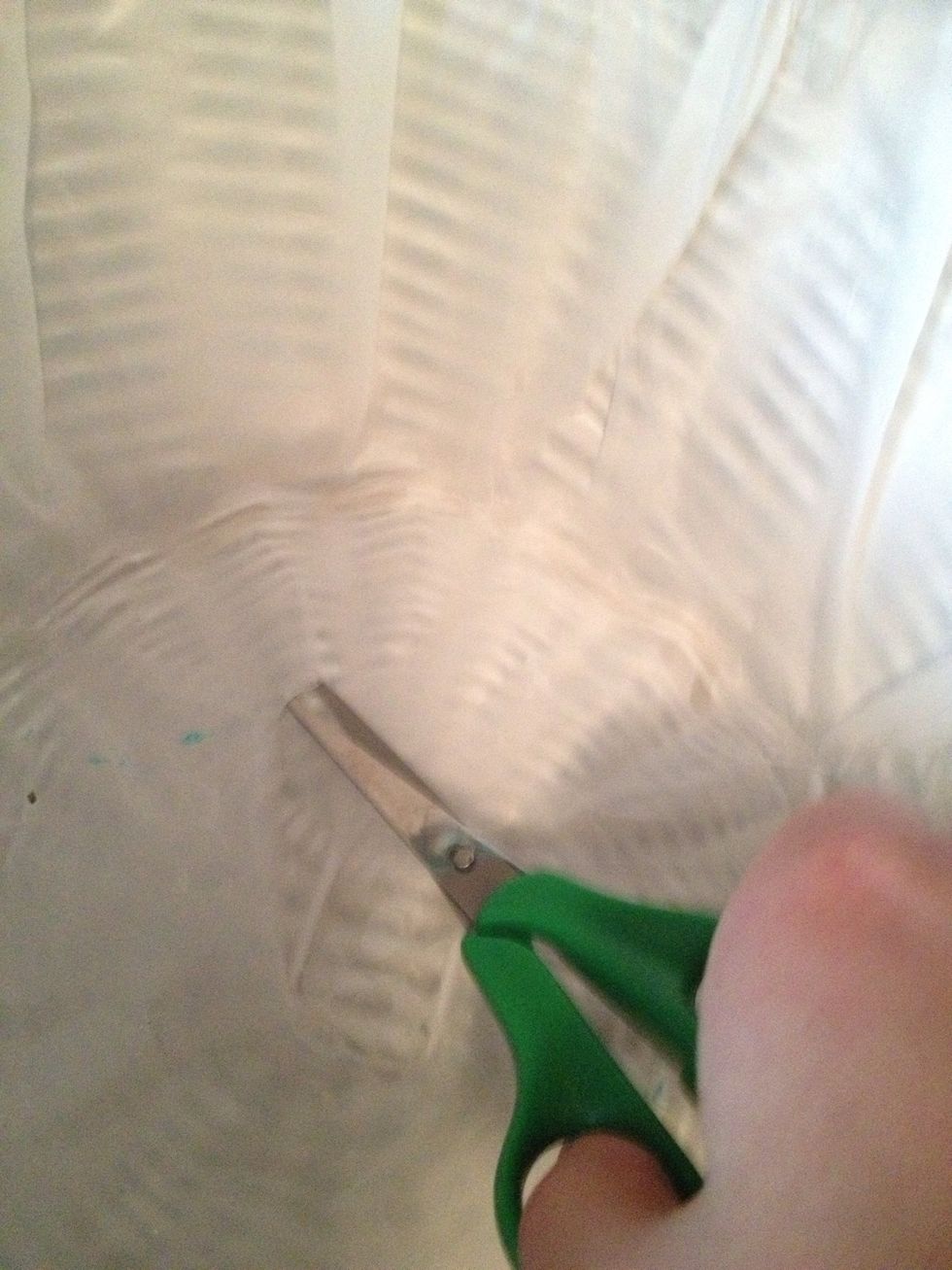 Snip 5-10 holes in your liner depending on the size of your basket.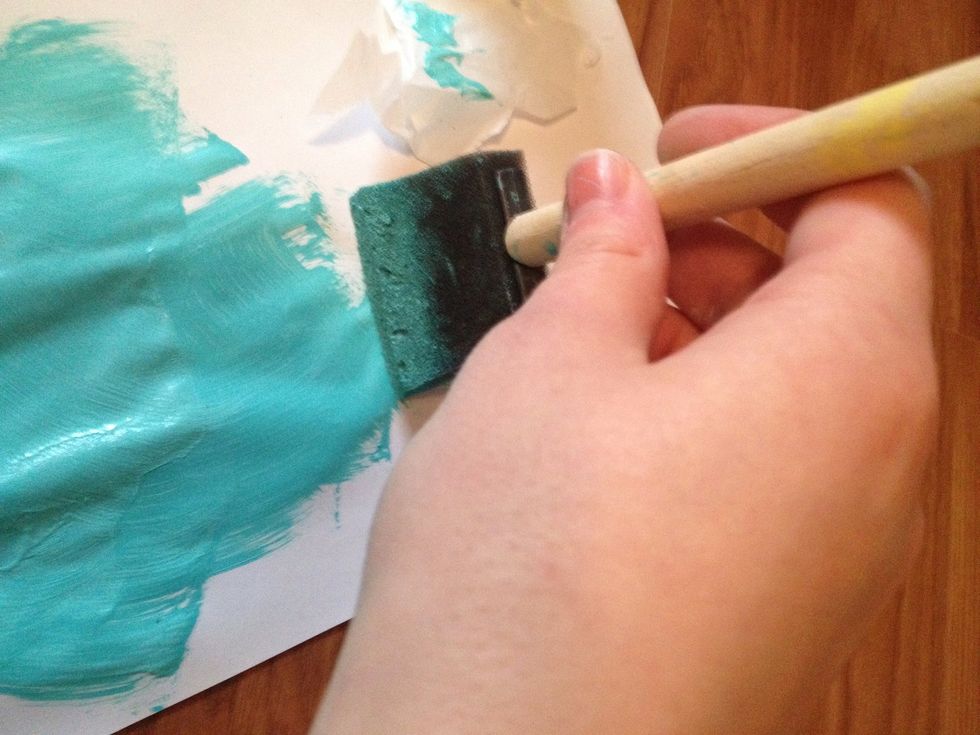 Now is the fun part. Add your outdoor paint of choice to your pallet. Dip your brush and wipe off excess until your brush is relatively dry like this.
Now dry-brush your basket. This really brings out the texture!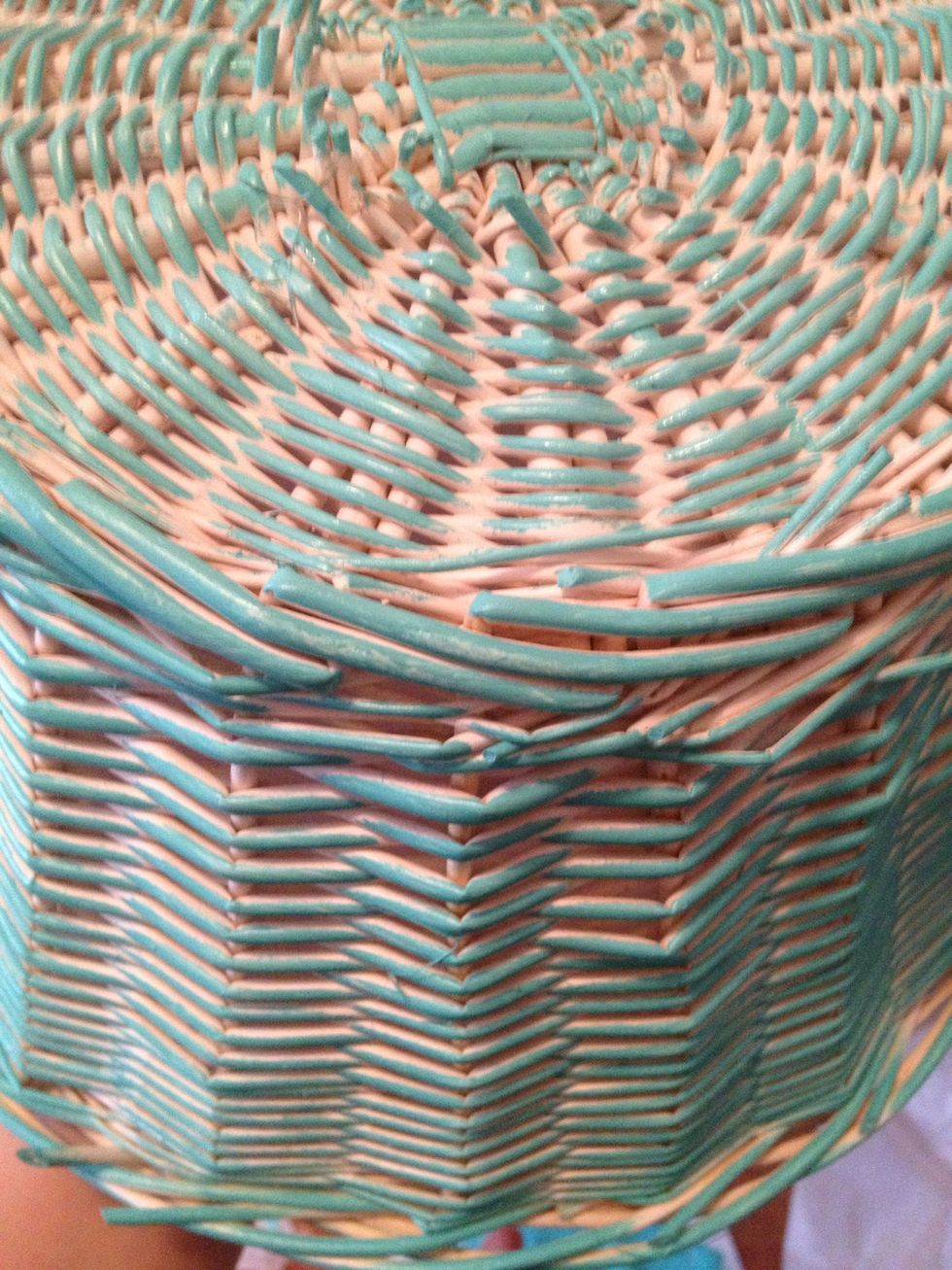 Paint everywhere! Flipping the basket over with one hand inside can help you find spots you missed and paint the bottom. Let dry 30 minutes.
Press soil base firmly into liner.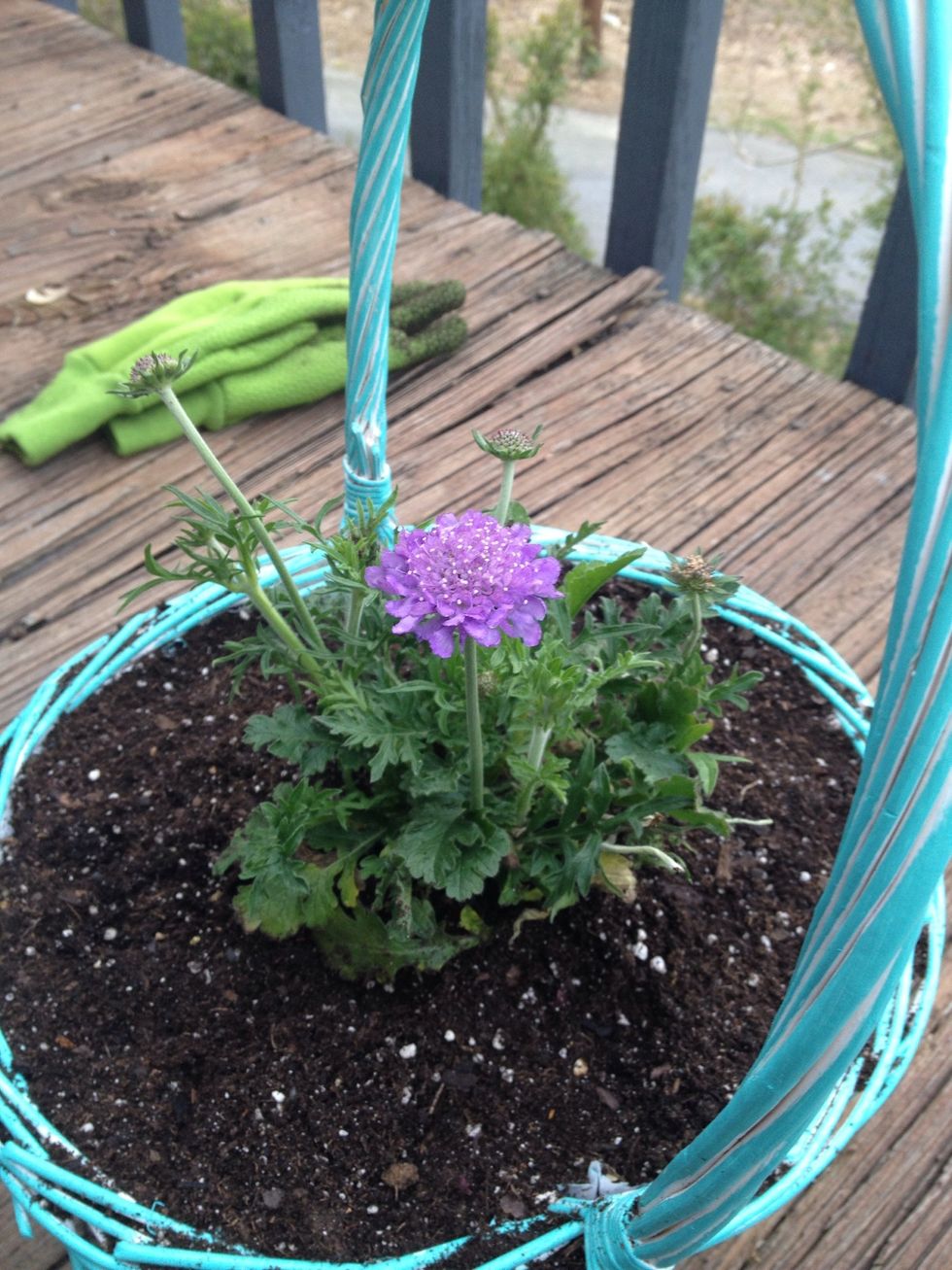 Plant your flowers and enjoy!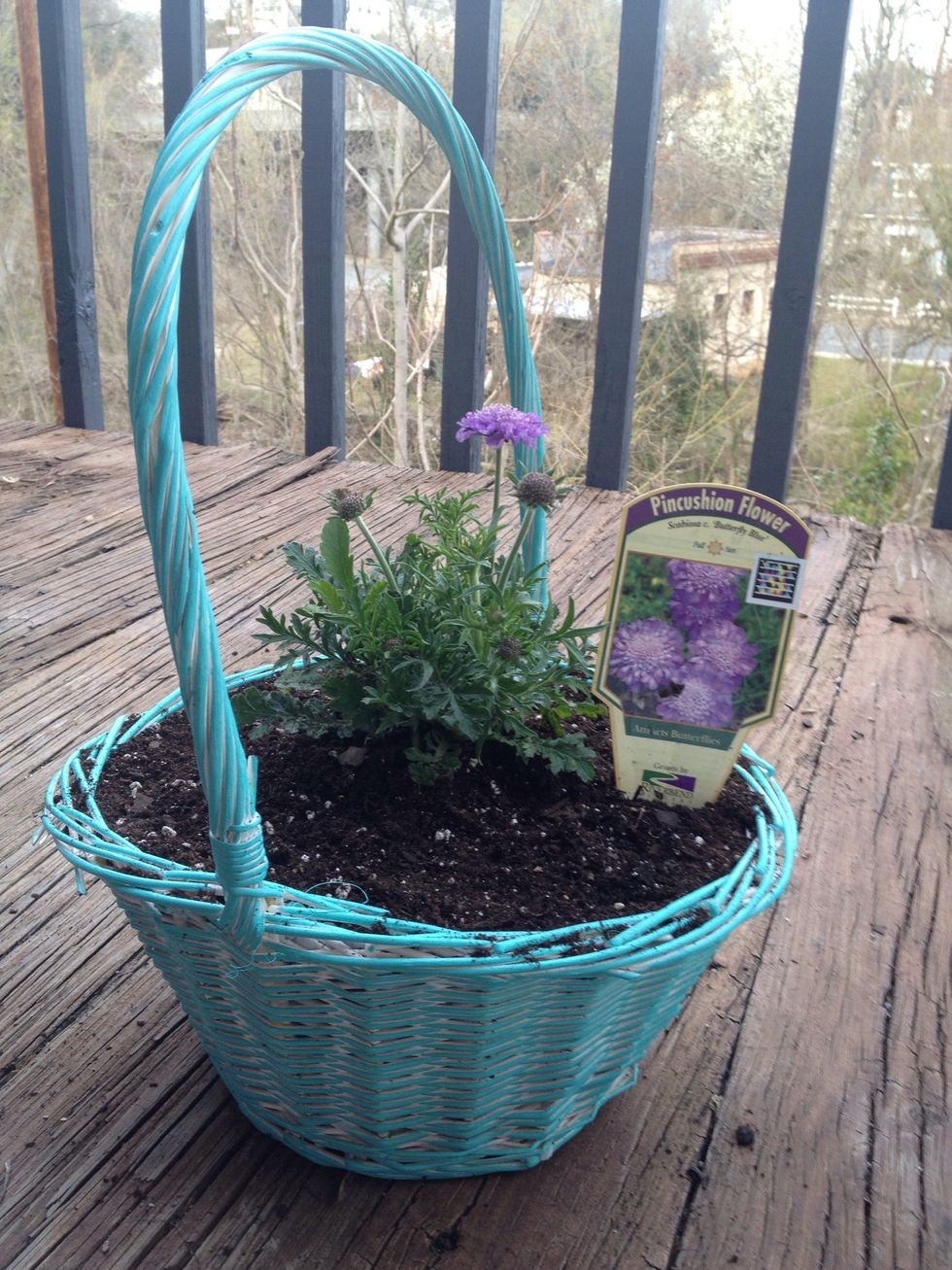 Finished product.
Second basket.
Outdoor acrylic paint
Spray Primer
1.0 Medium-large Easter basket
Flower
Potting soil
Large white grocery bag
Hot Glue gun
Hot Glue