How to repurpose crib bumper as clothing holder
Repurpose Crib Bumper as Clothing Holder
103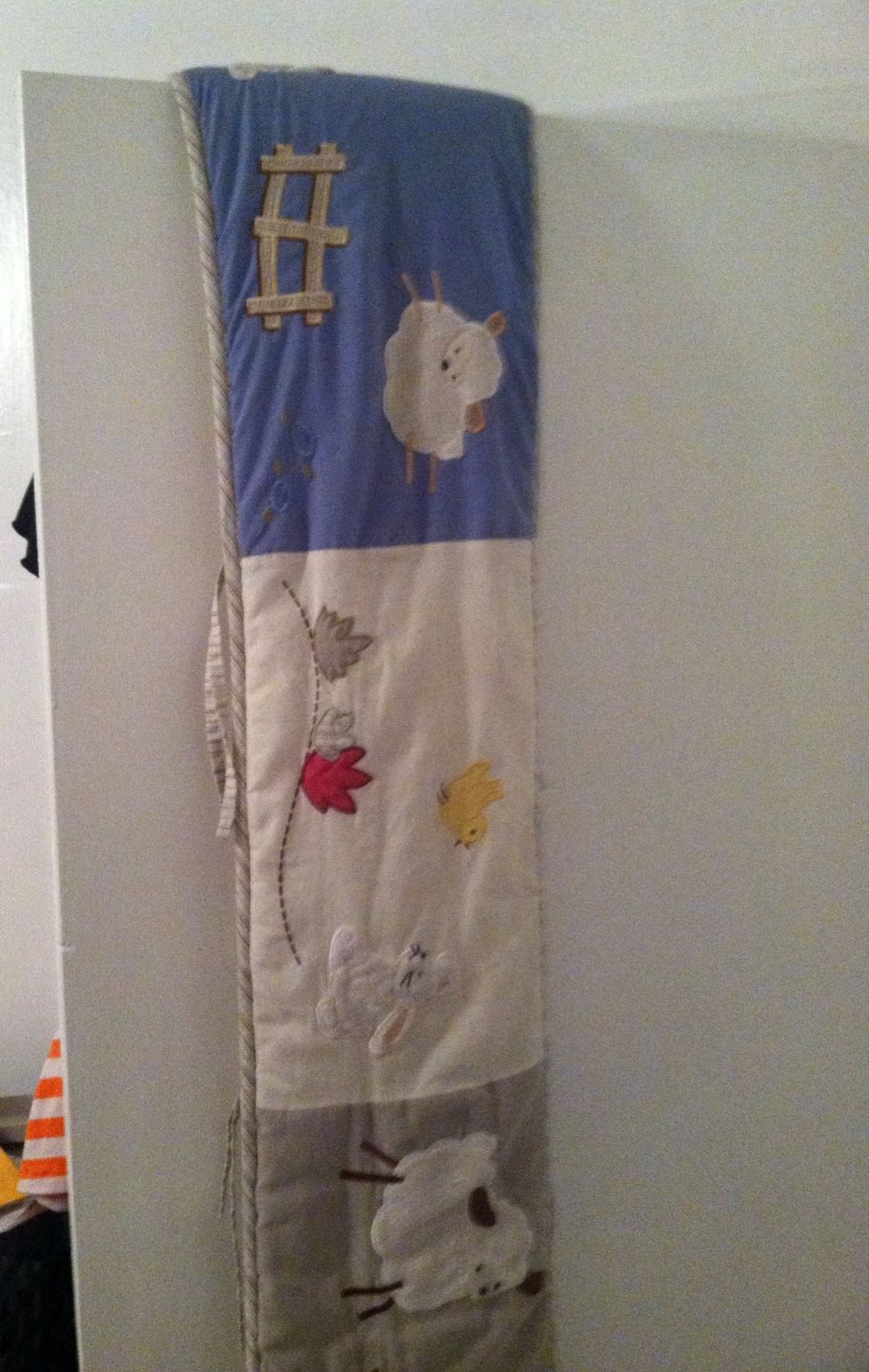 Have you ever ran out of space for clothing? Do you have old crib bumpers that you don't have a clue what to do with? Well, I have a solution! Why not combine the two! First grab a crib bumper!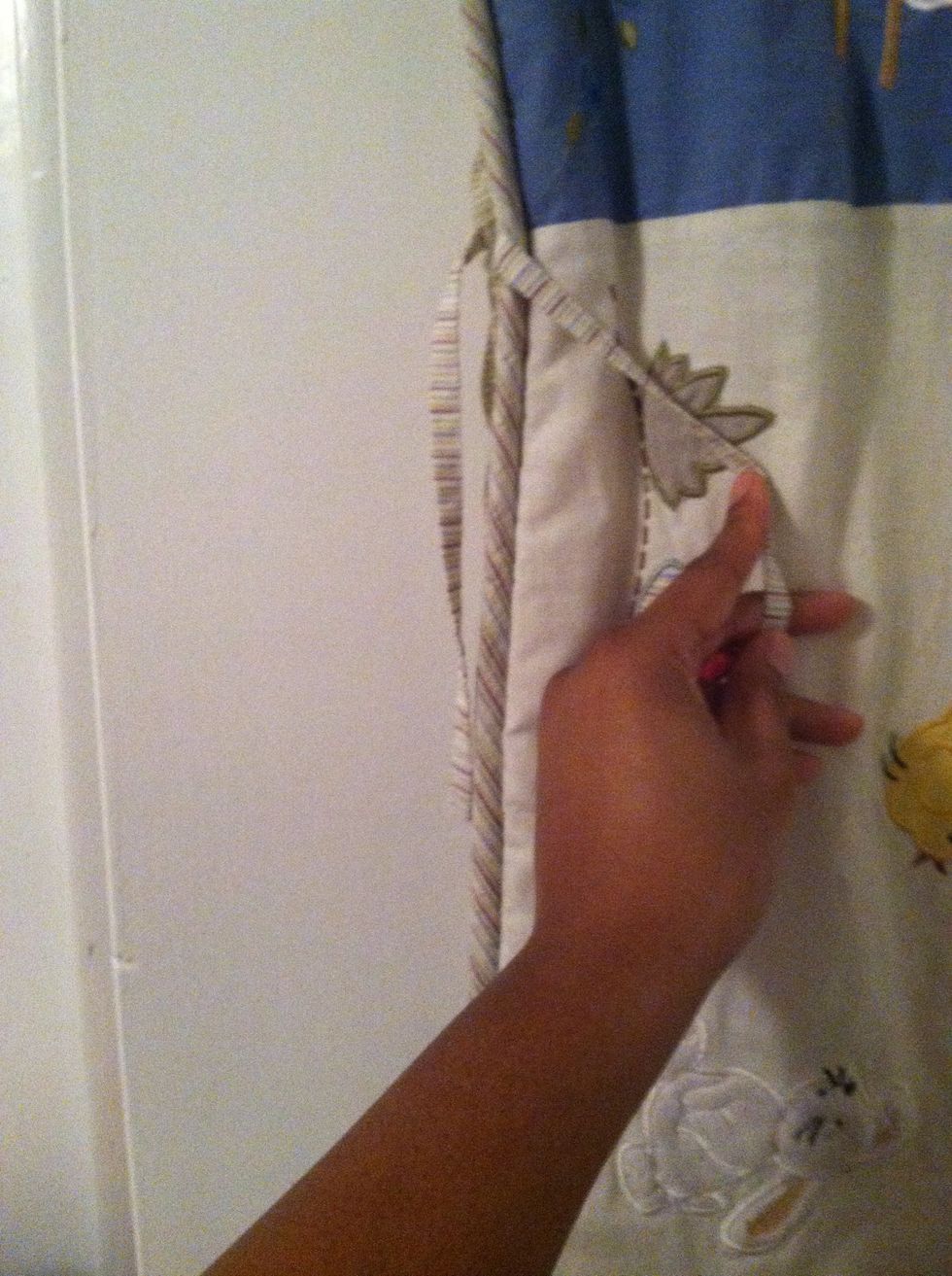 Once you have gotten your crib bumper, and have placed it over your door, open up the strings on the side.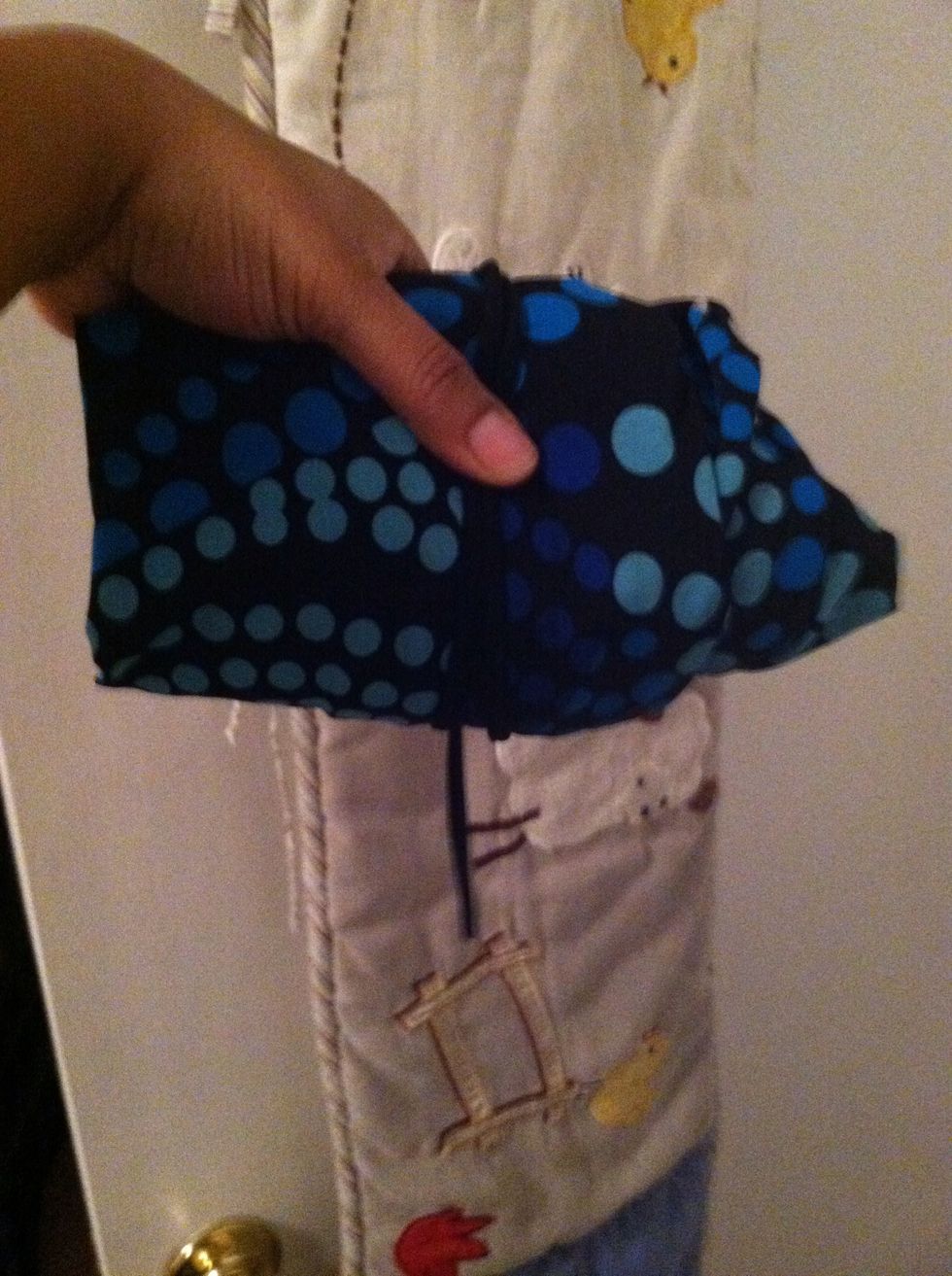 Fold your clothing!
Place the clothing in between the two strings and tie it!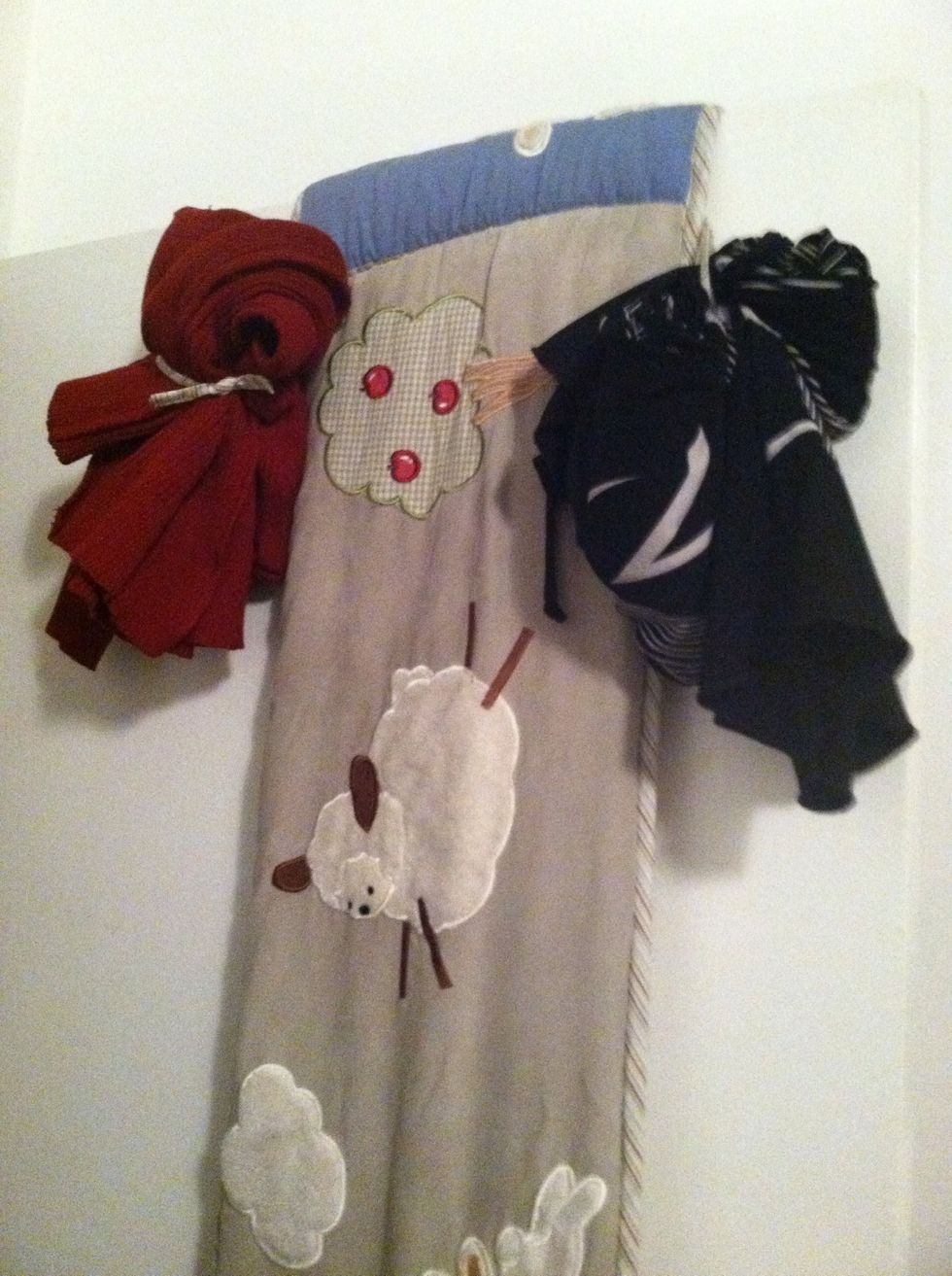 Once you have tied all of your clothing to the side of the bumper, your finished product will look like this!