Collect broken crayons and remove wrappers. Find a silicone baking mold that you like.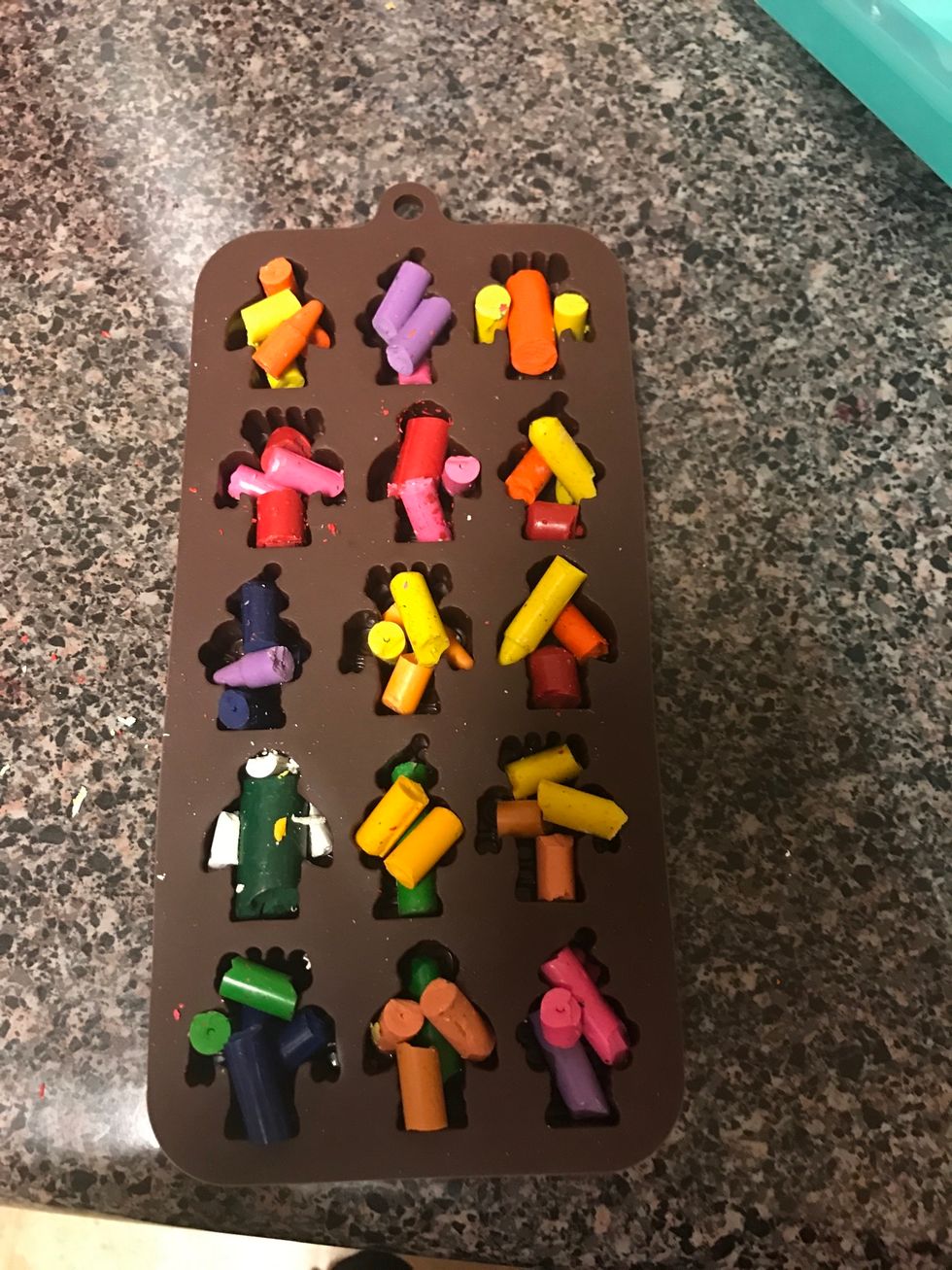 Break the crayons into small pieces and divide them into the molds. Cover a baking sheet in aluminum foil and place the mold on the sheet. Bake at 250 for 20 minutes or until the crayons have melted.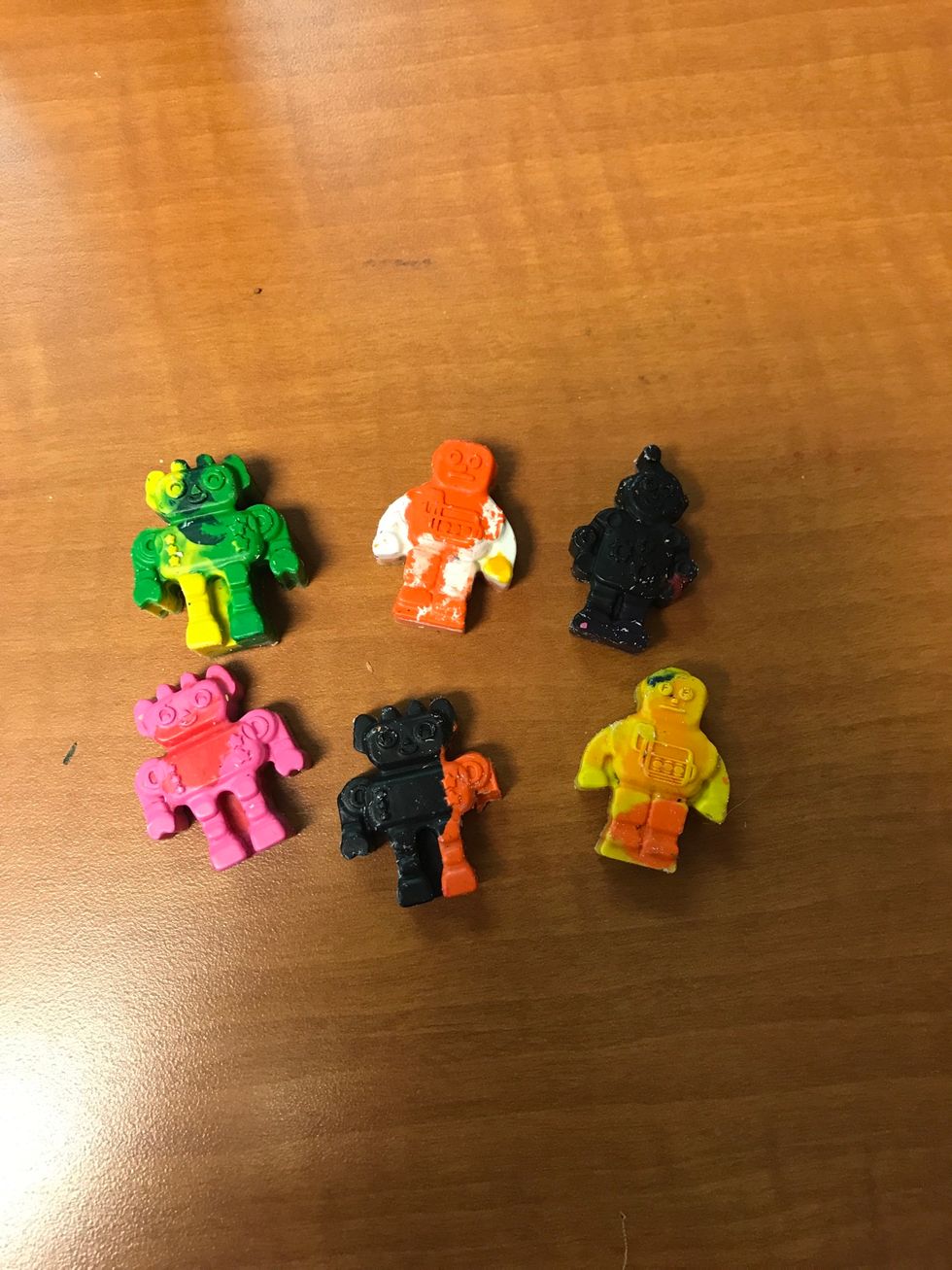 Carefully remove the baking sheet while wearing oven gloves. Allow to cool, then remove the crayons from the molds.
Broken crayons (wrappers removed)
Silicone baking mold
Oven
Oven glove
Sheet pan
Aluminum foil