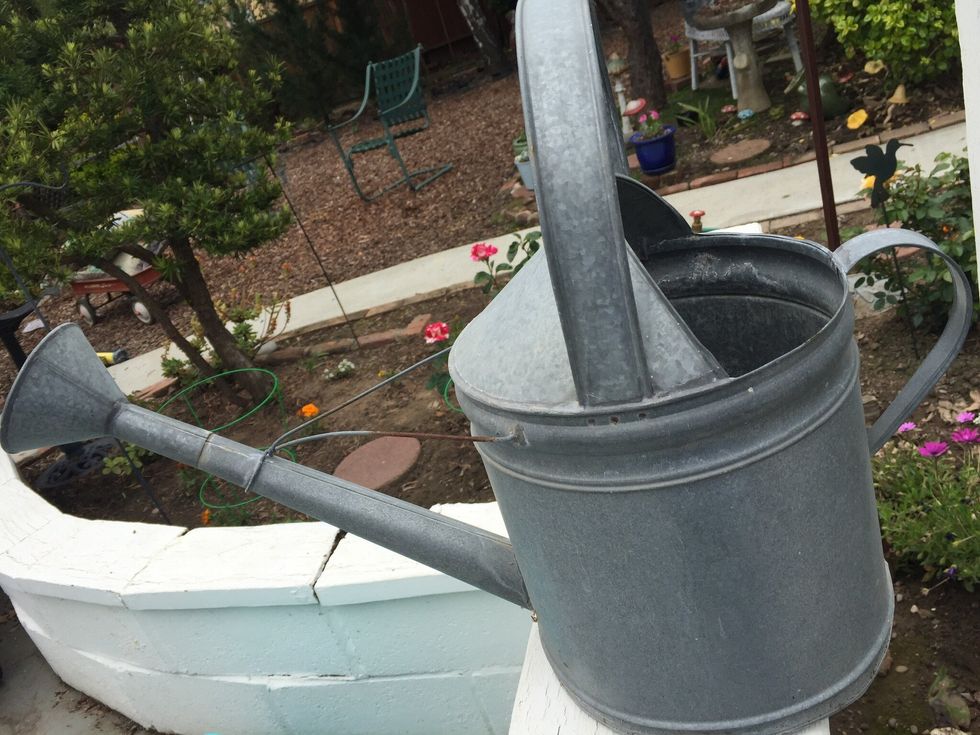 Gather supplies.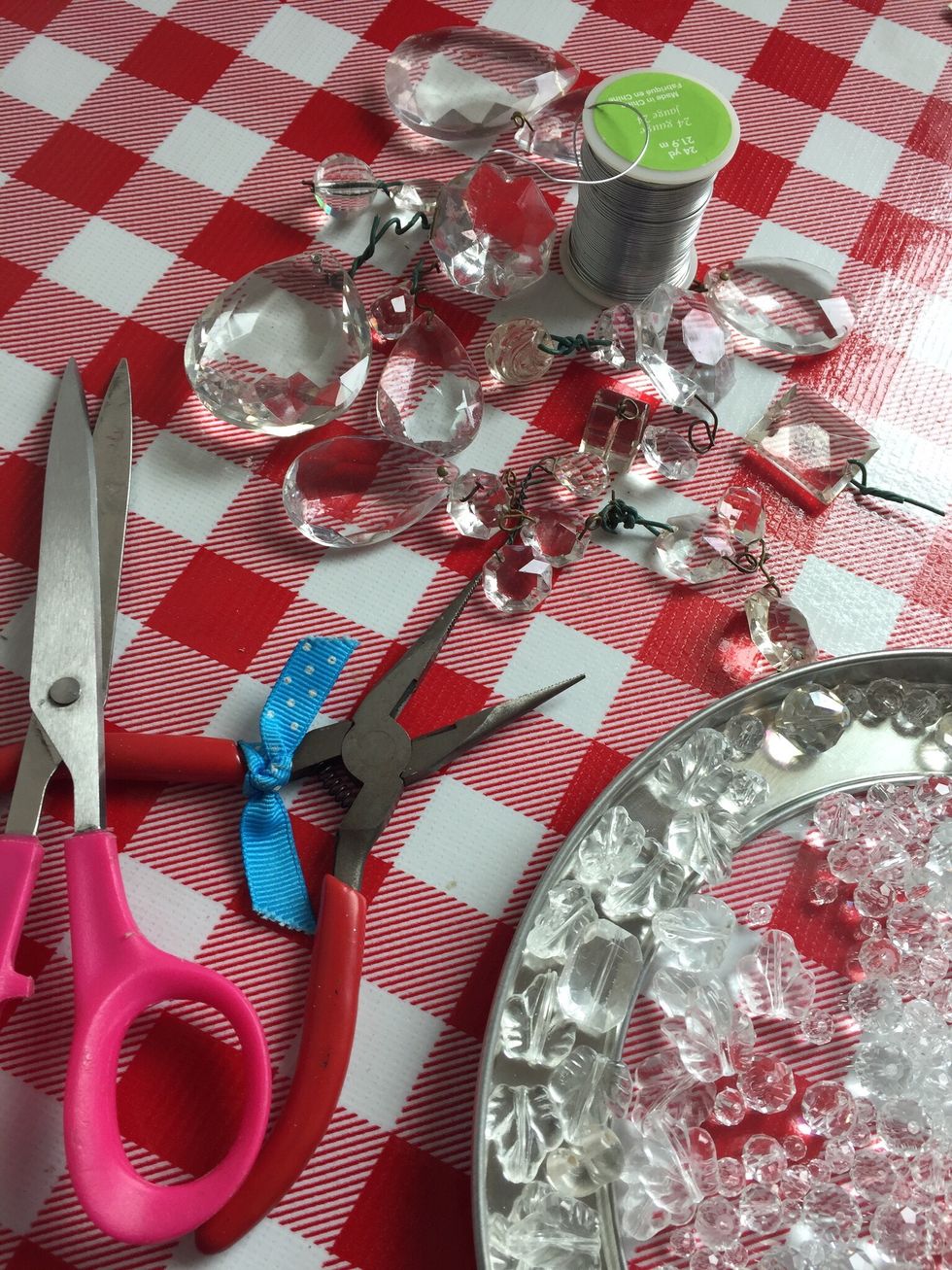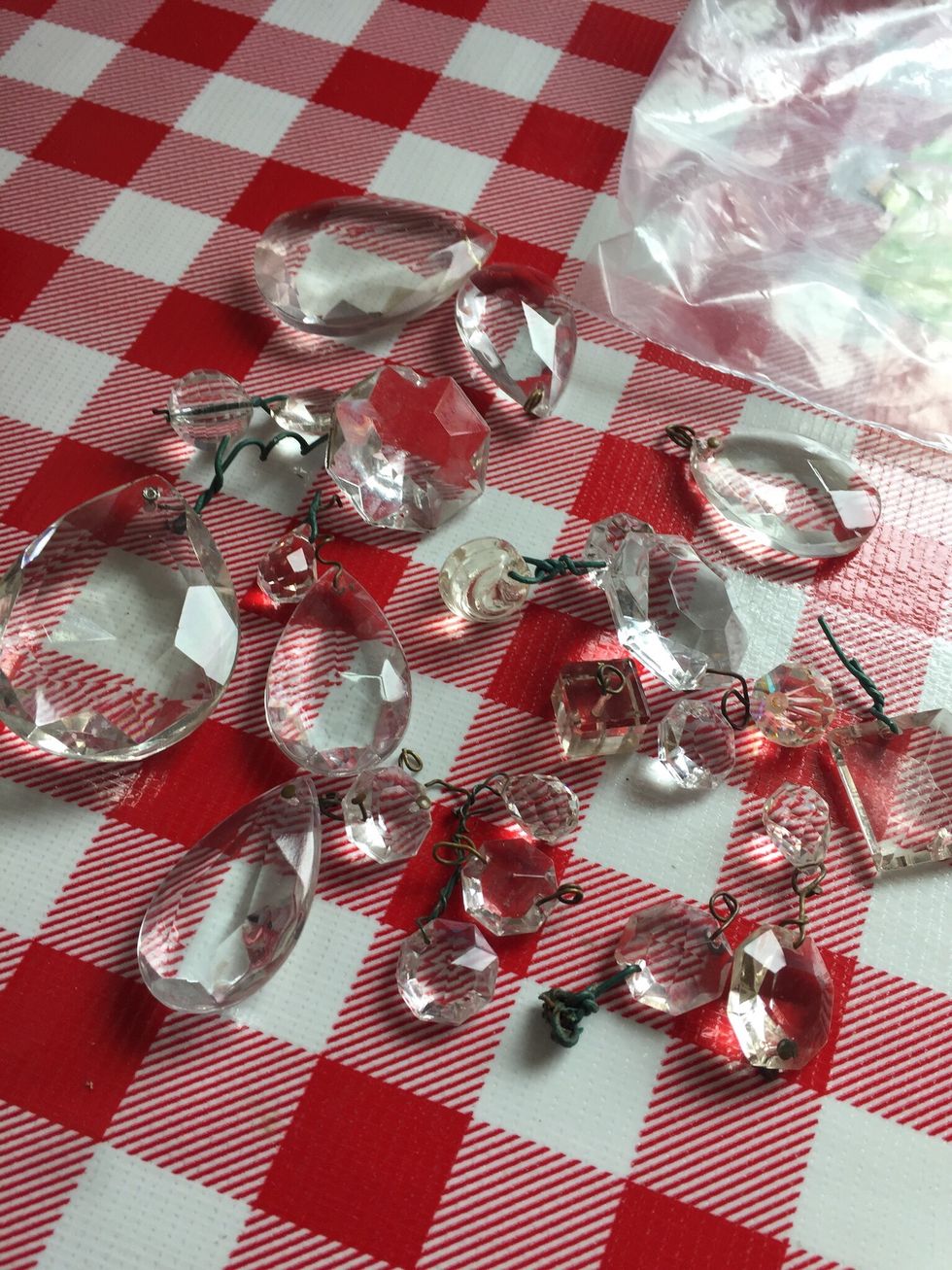 You can use any color beads, I chose clear.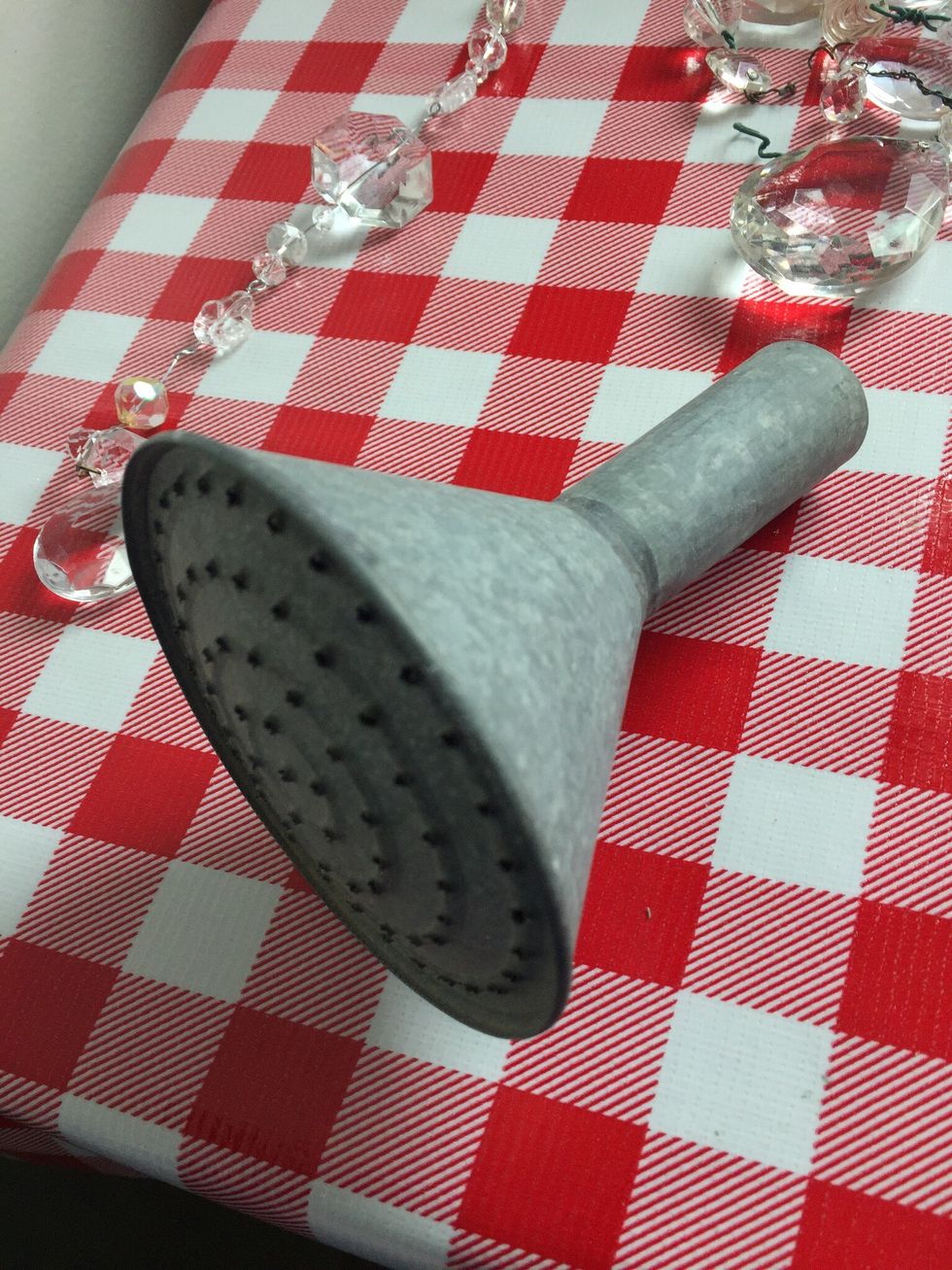 Carefully take spout off can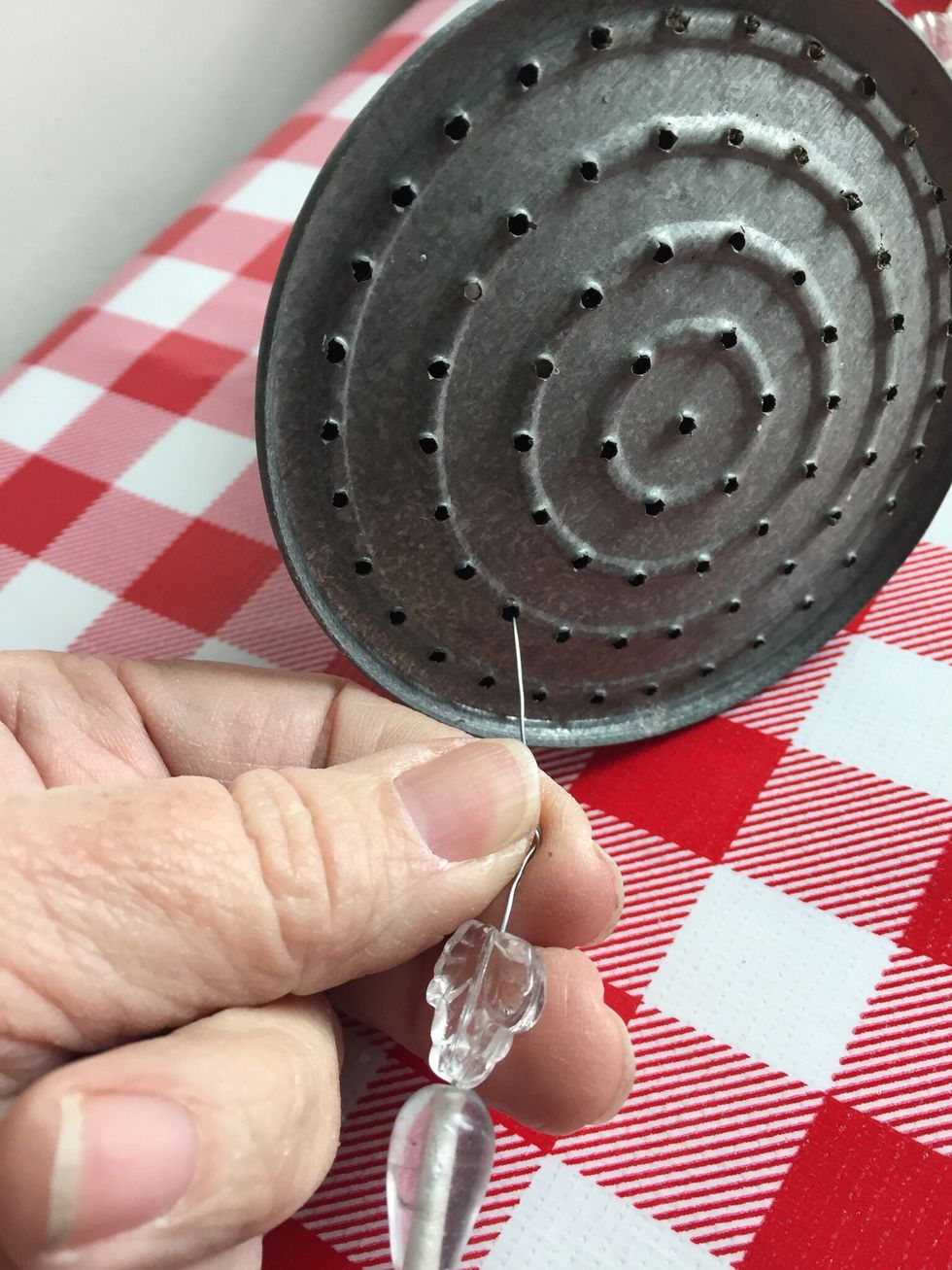 Put wire through front of spout and pull to back opening...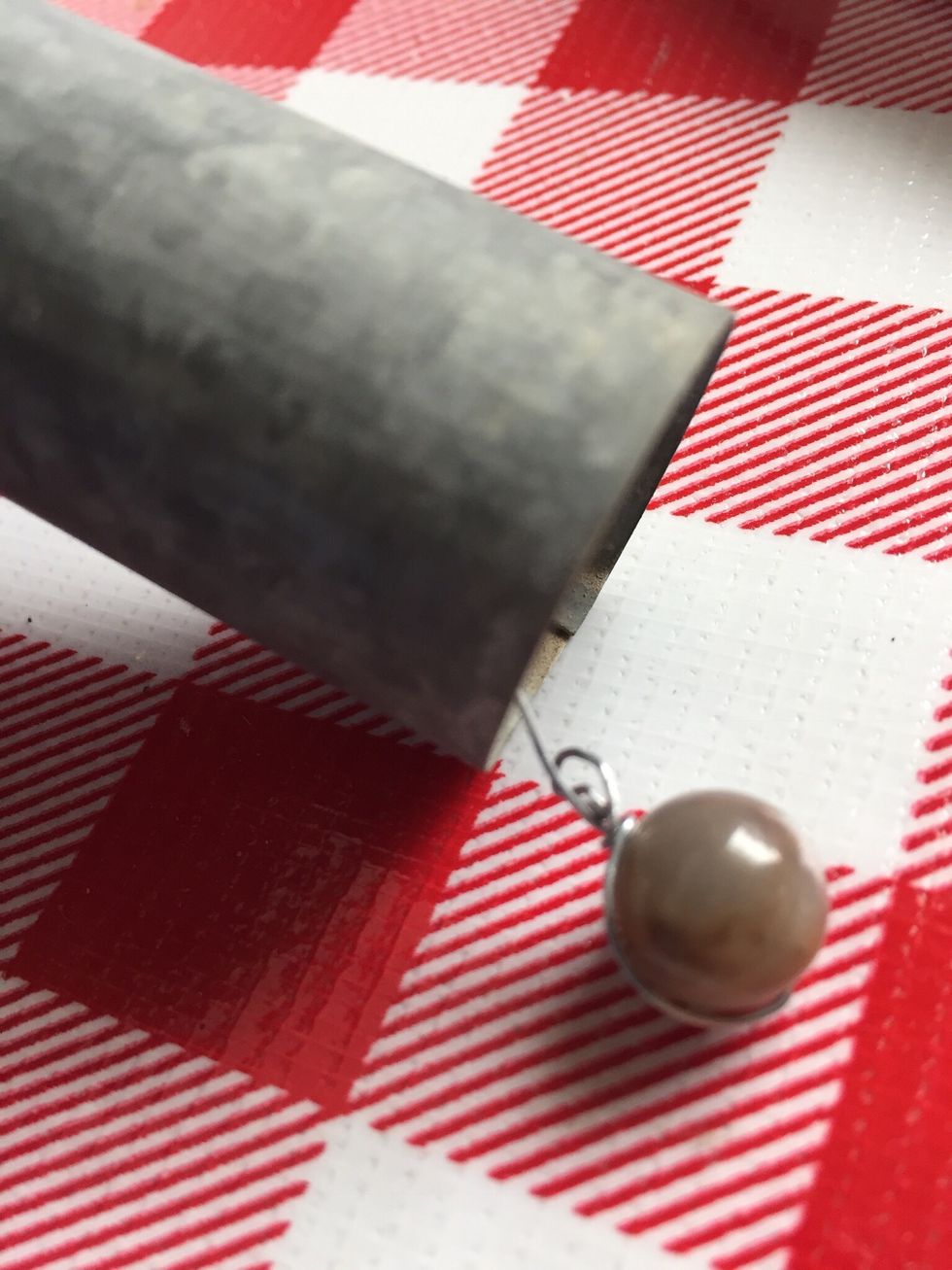 Add a bead on end of wire, twist wire around bead to tightly hold wire.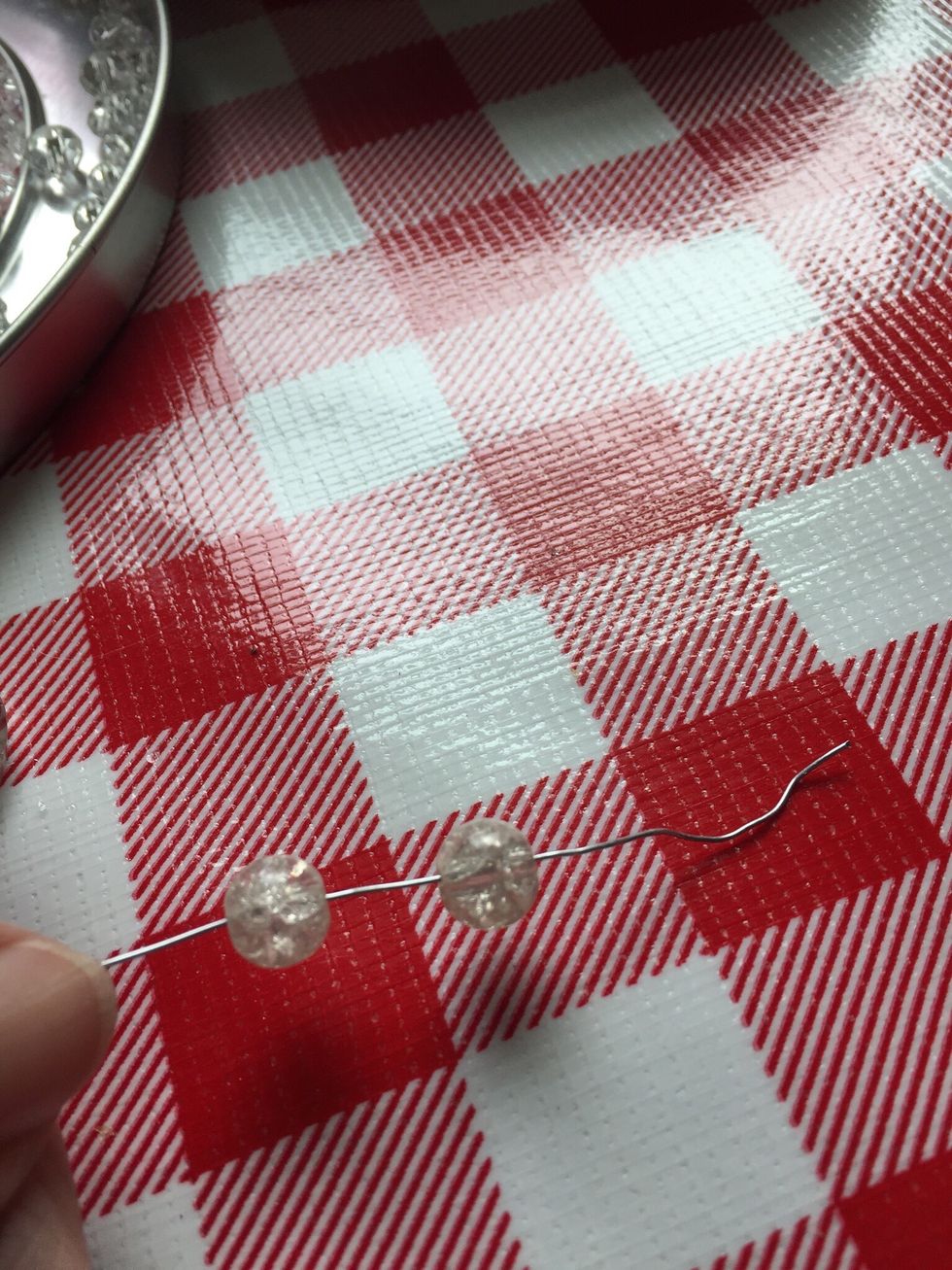 Pull the wire back down, the bead will catch the wire from coming through the spot hole. Cut the wire extra long, then begin putting your beads on wire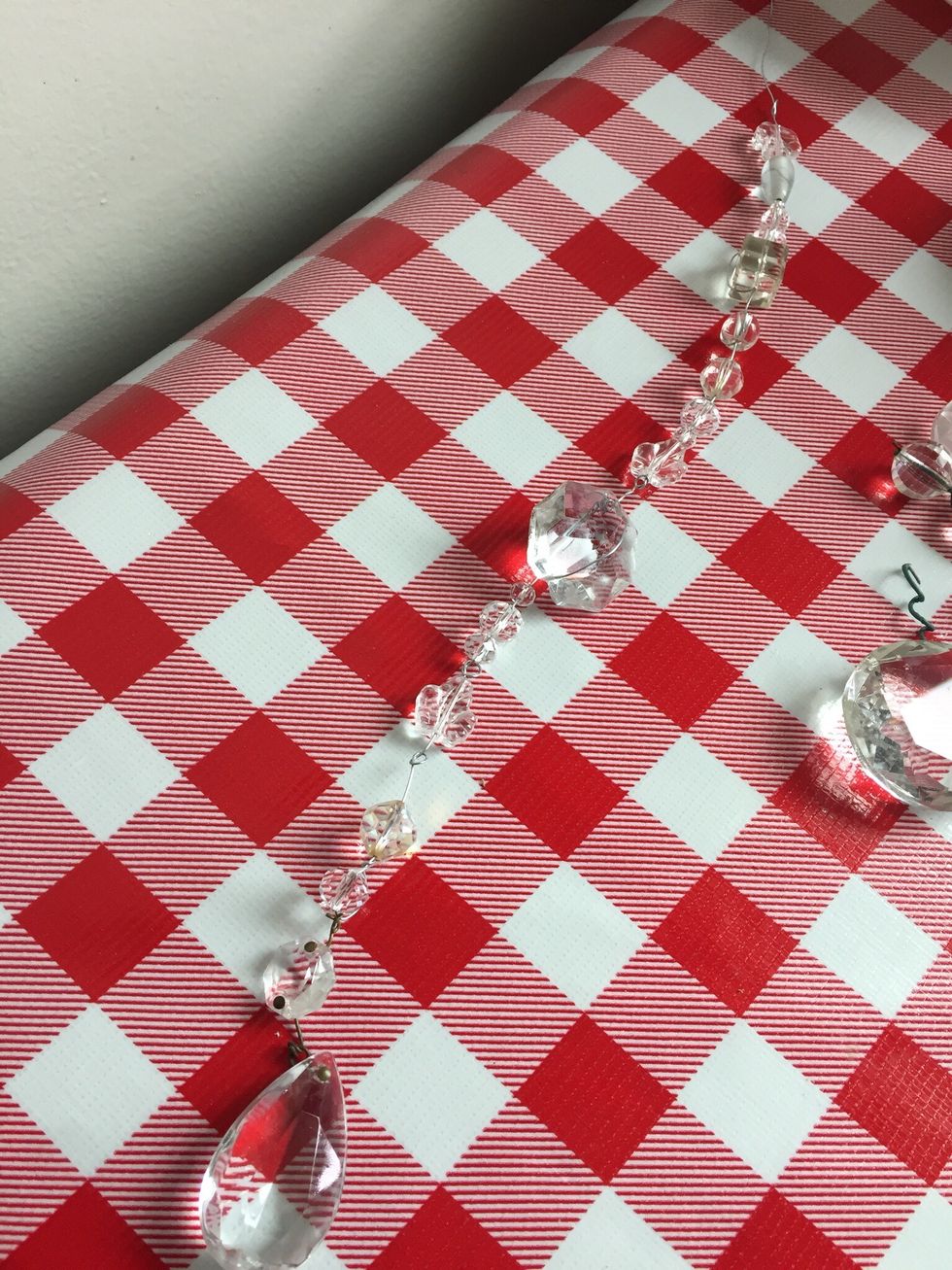 String beads on wire in any pattern you'd like. You can put a little knot between a section of beads to divide up, or make one solid line of beads.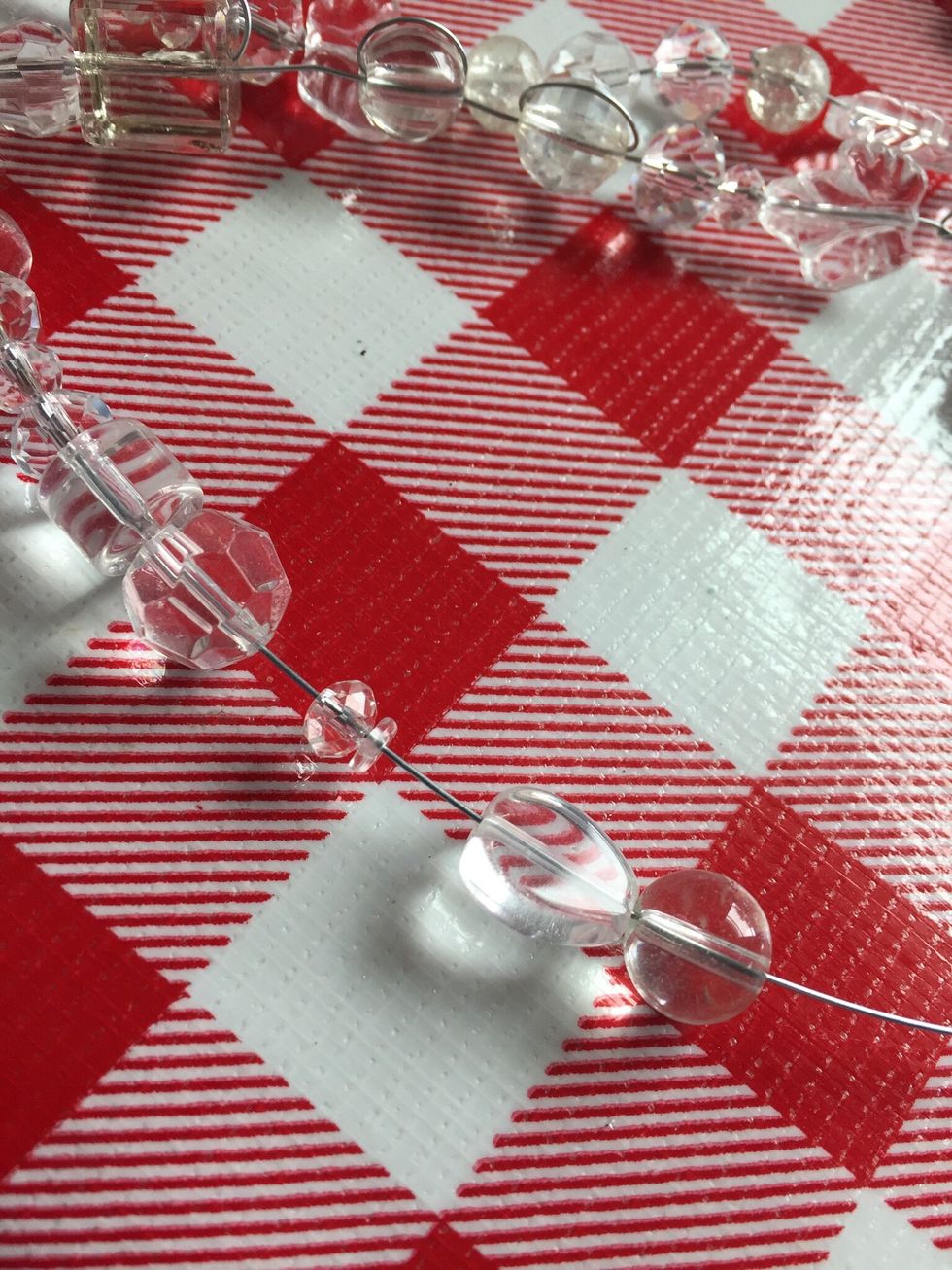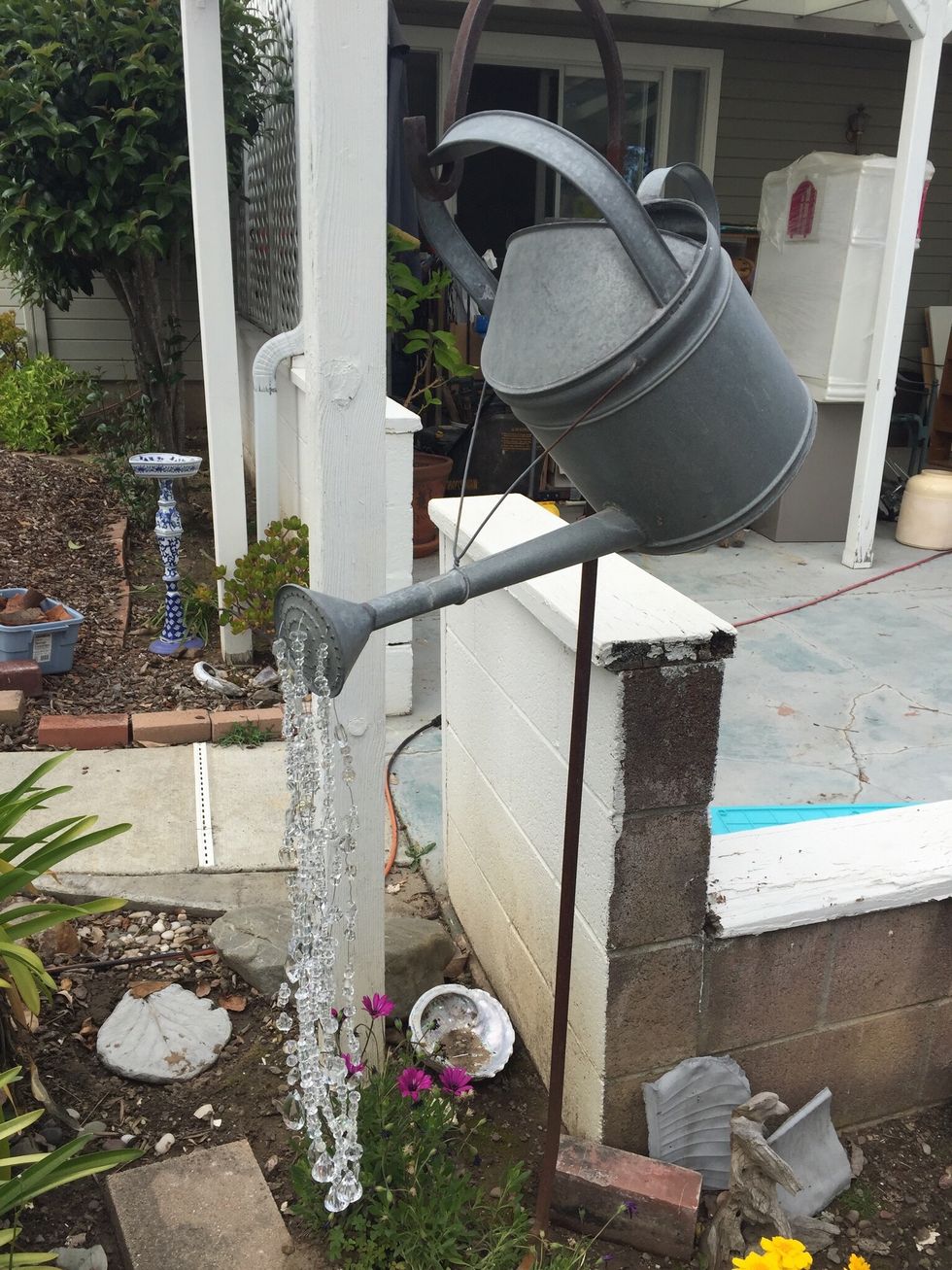 When all of your strands are complete, put spout back on watering can and hang in the garden. I think I made seven strands for this project.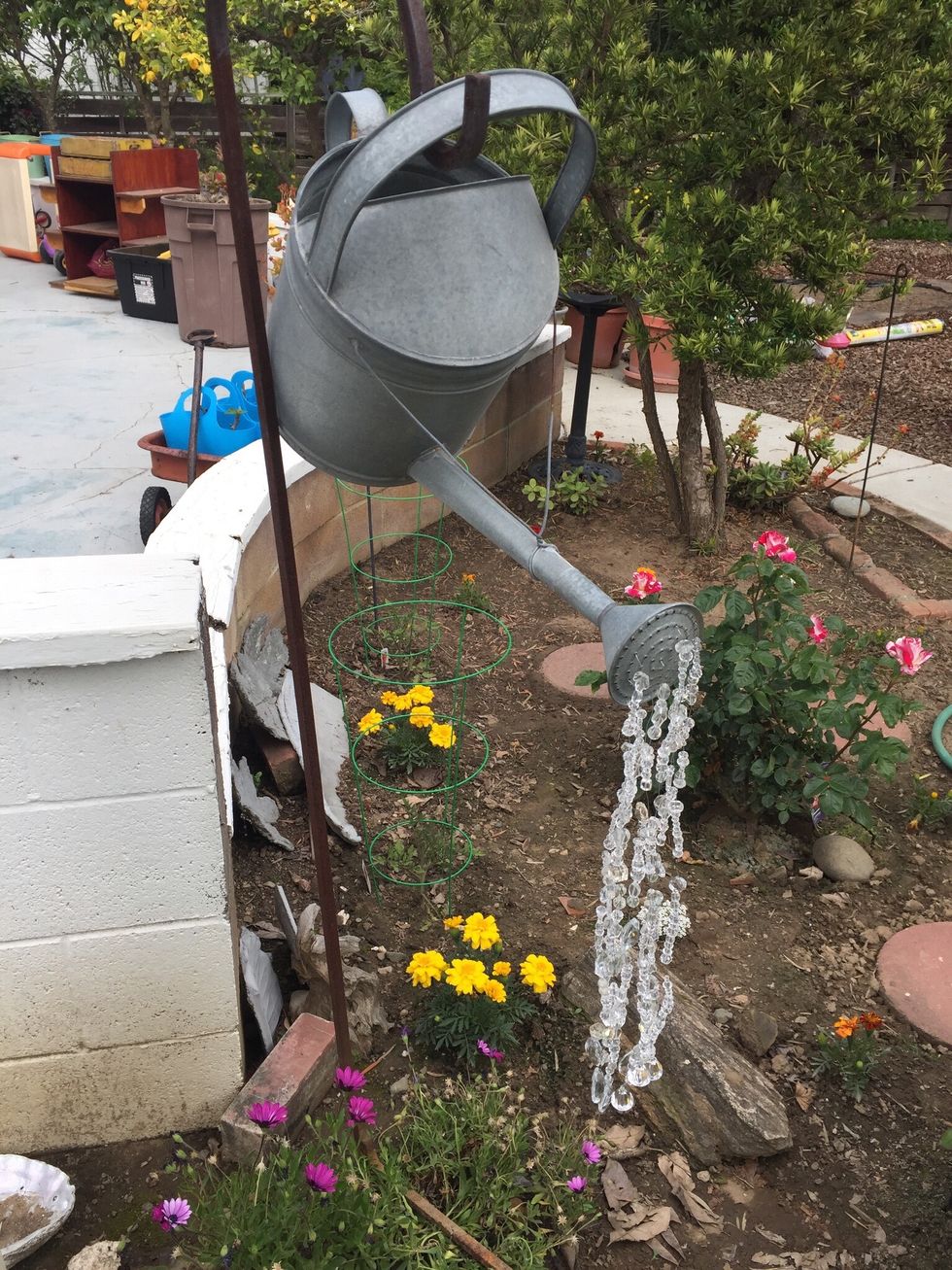 Watering Can
Glass beads
Wire
Wire cutters