How to repurpose a t-shirt into a stylish fringe scarf
Scarves, they're a must have fashion accessory! Here's an easy way to make a stylish scarf using t shirt!
505
Cut the shirt horizontally below the arm holes. You will only use the bottom portion.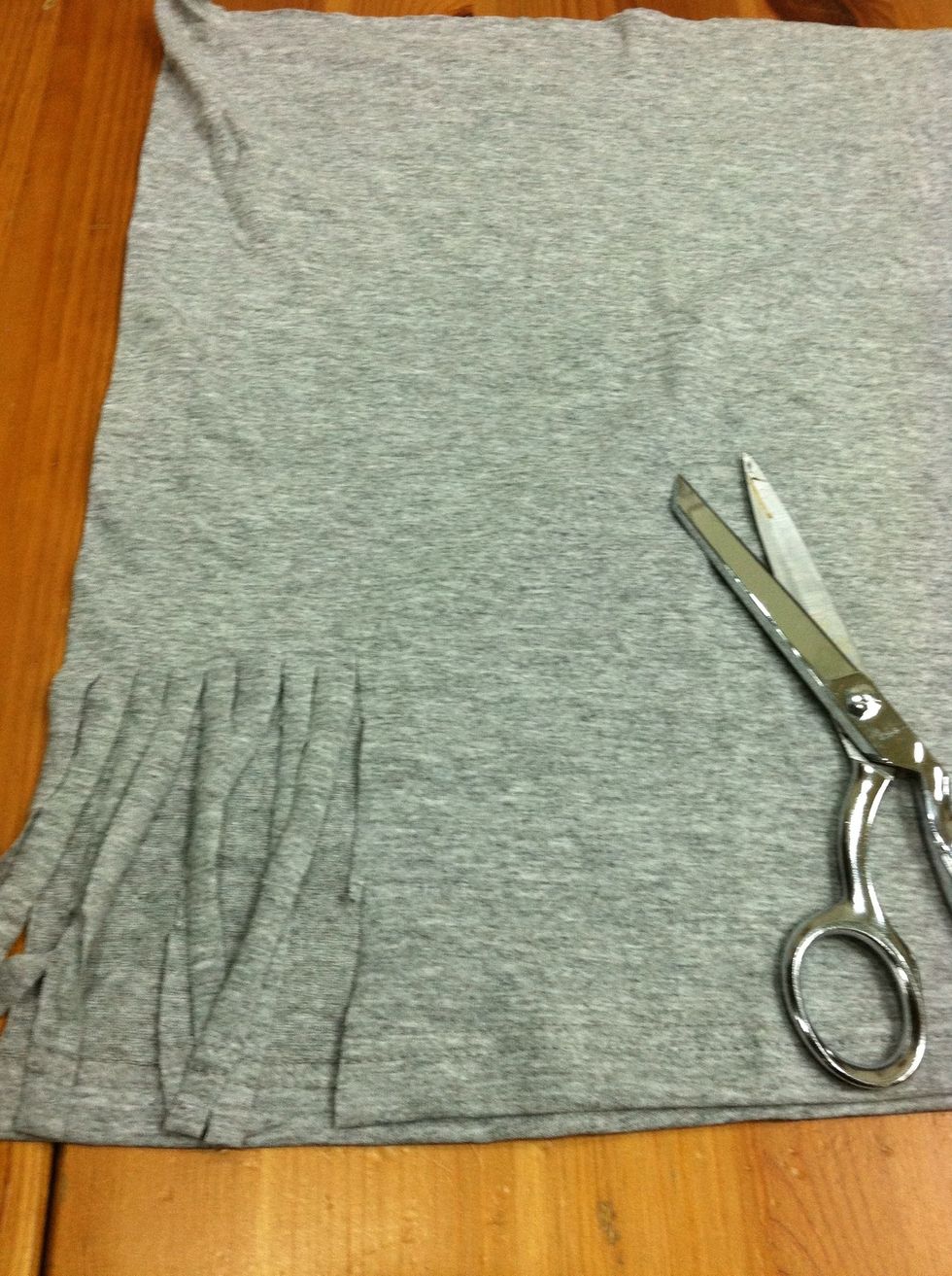 Cut thin vertical strips on the lower portion. I've cut mine to be uniformed.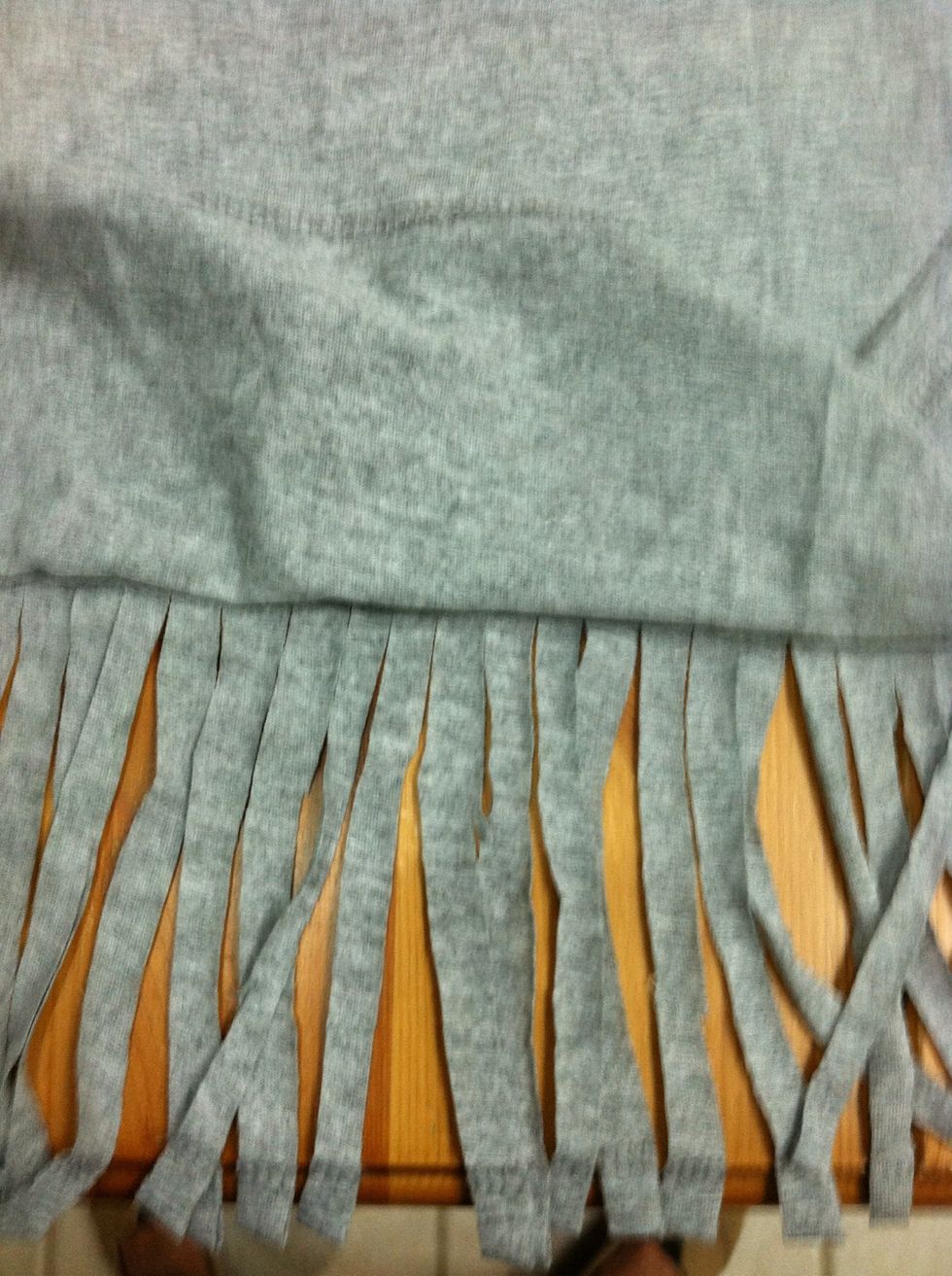 Keep cutting the fringe strips all the way around the shirt.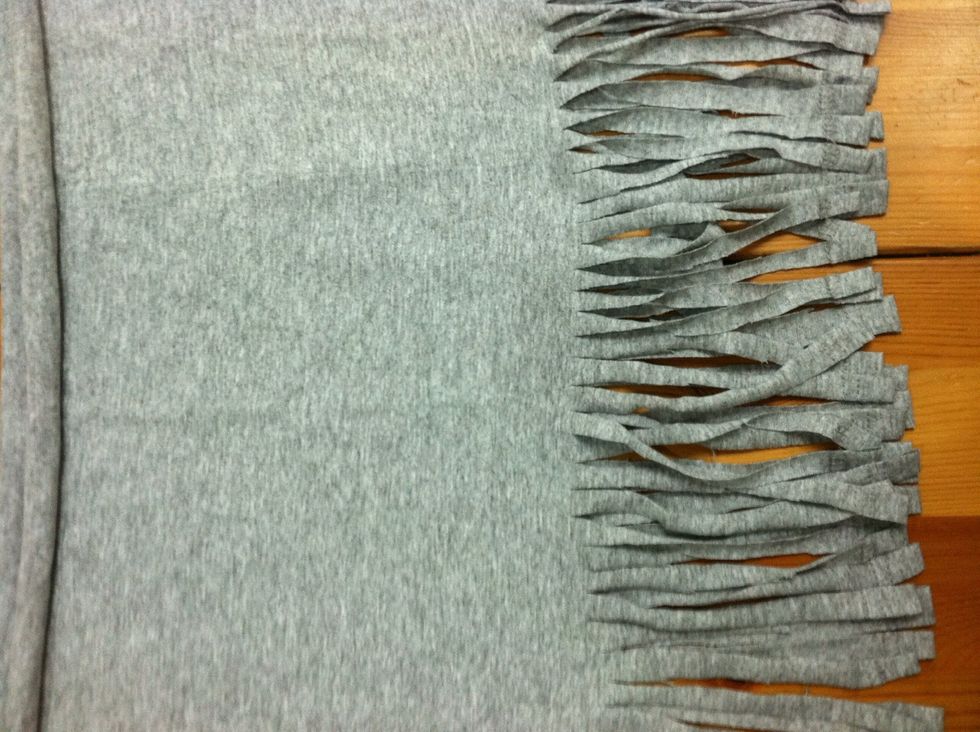 ✂👍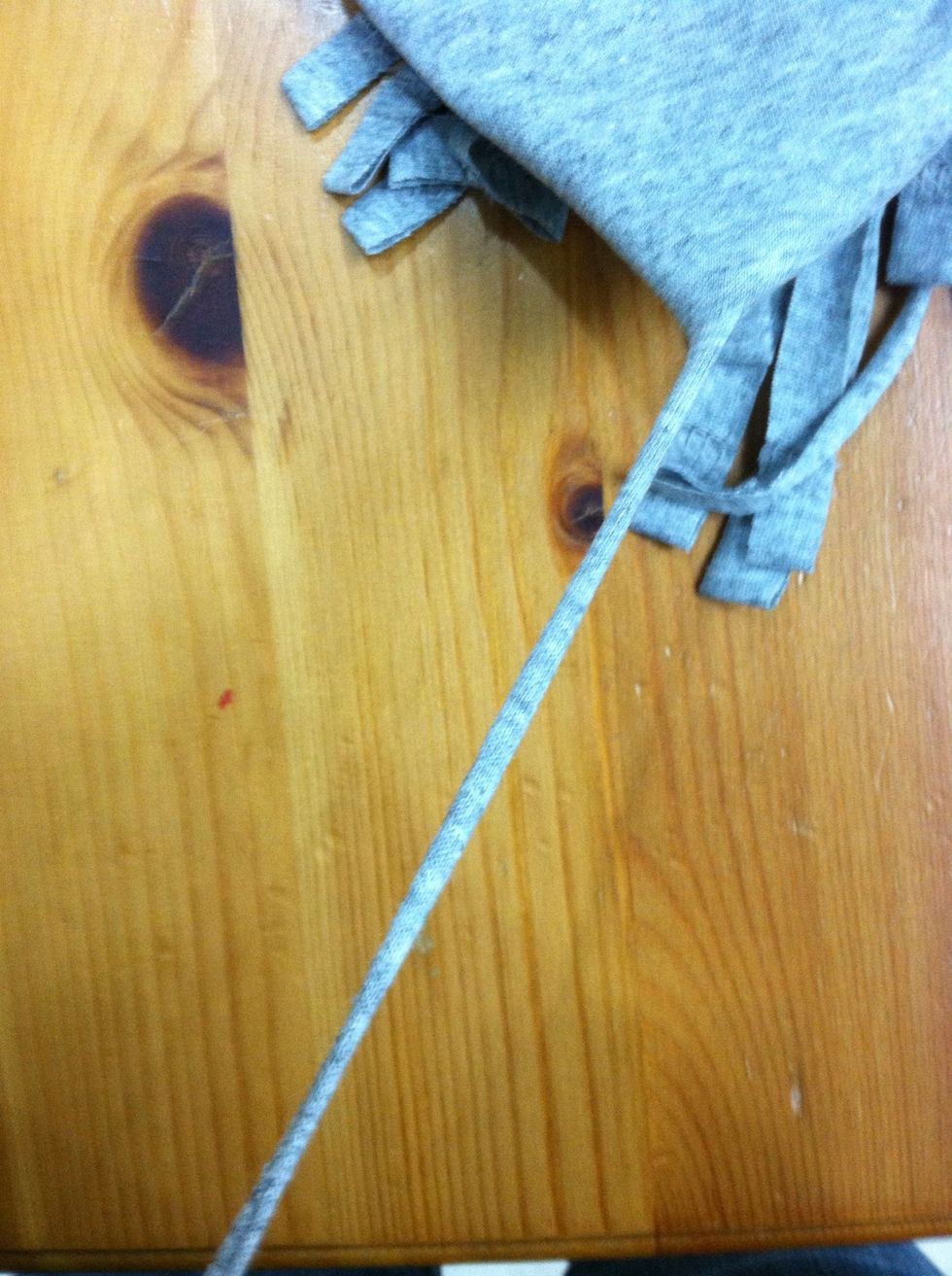 When the fringes are complete, pull on each individual fringe to elongate.
This is how it looked after tugging each fringe.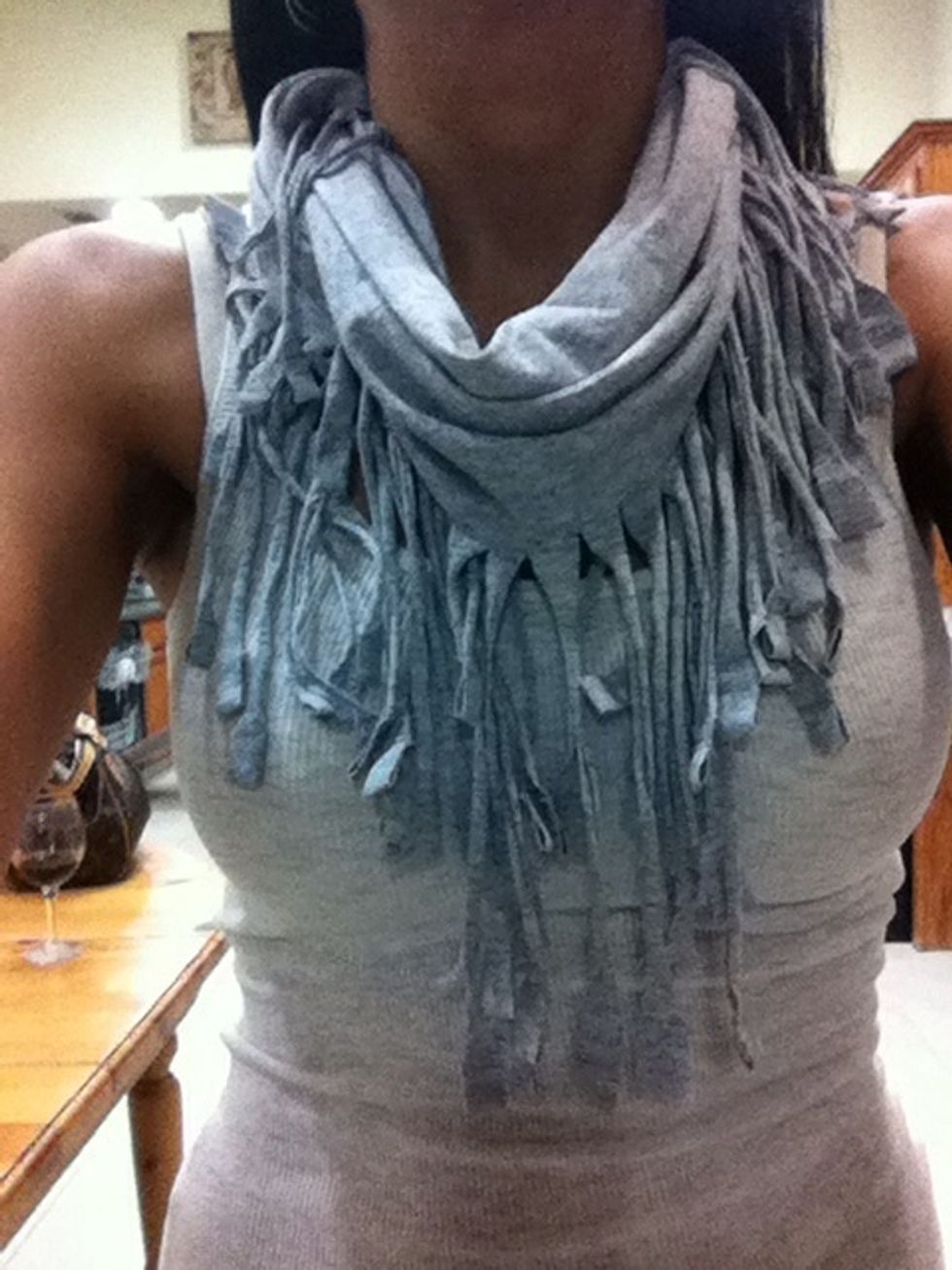 All done! And since I used an XL shirt I was able to wrap around twice to achieve this look
Or leave it long...up to you!
Thanks you for watching! Enjoy!
An old T-shirt. I use size XL
Good pair of scissors ✂