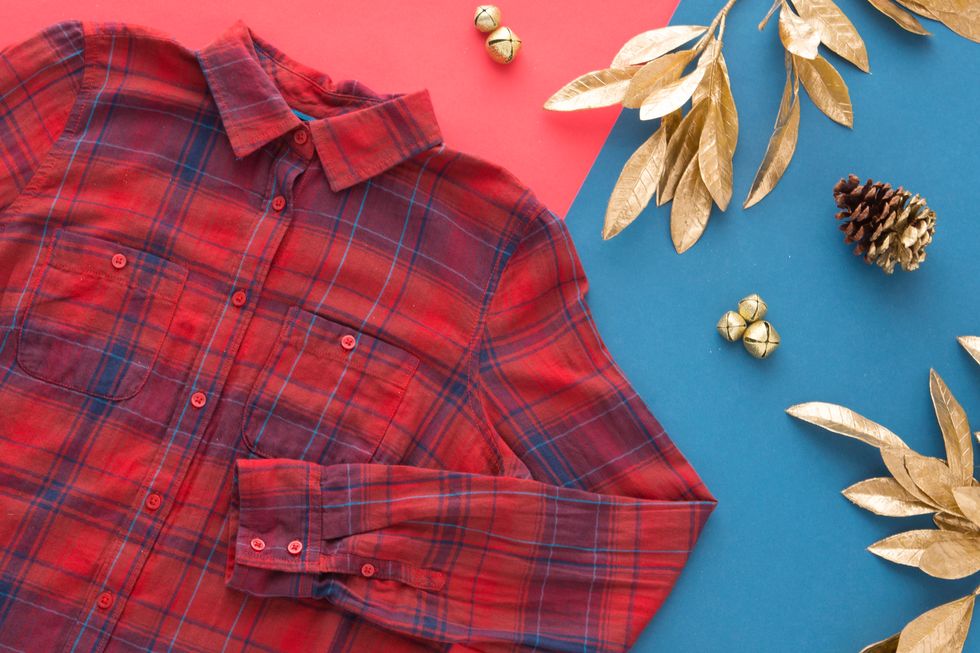 We're teaming up with JCPenney to share a way to turn a flannel shirt into an adorable apron. Because quick-and-easy DIYs + materials that won't gouge your wallet = the perfect holiday gifts!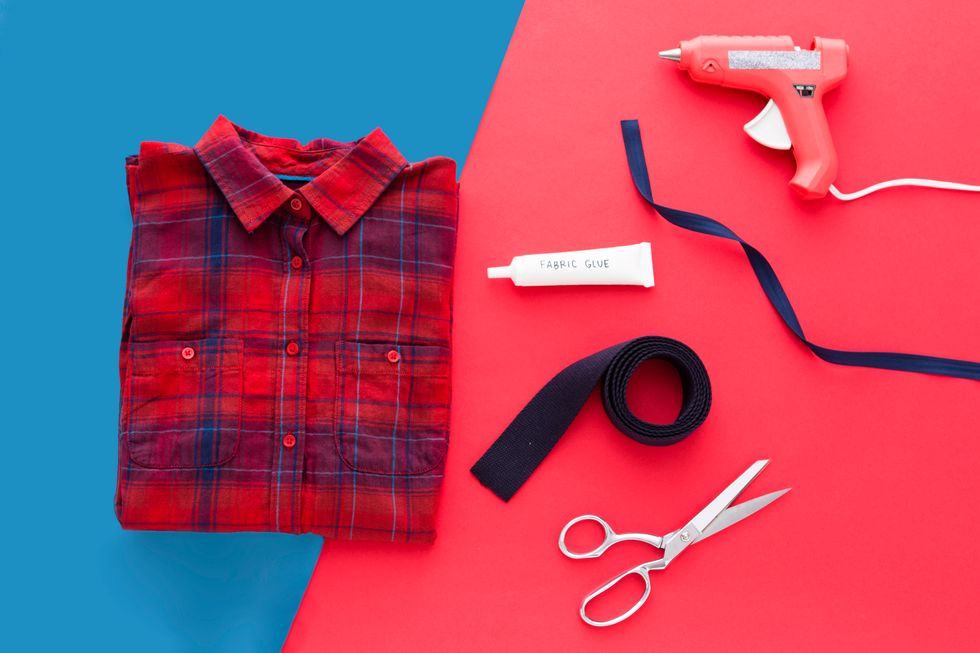 Gather your supplies. Be sure to get webbing and ribbon that coordinates with your chosen flannel shirt. Pick out a color in the shirt and match the other pieces to it.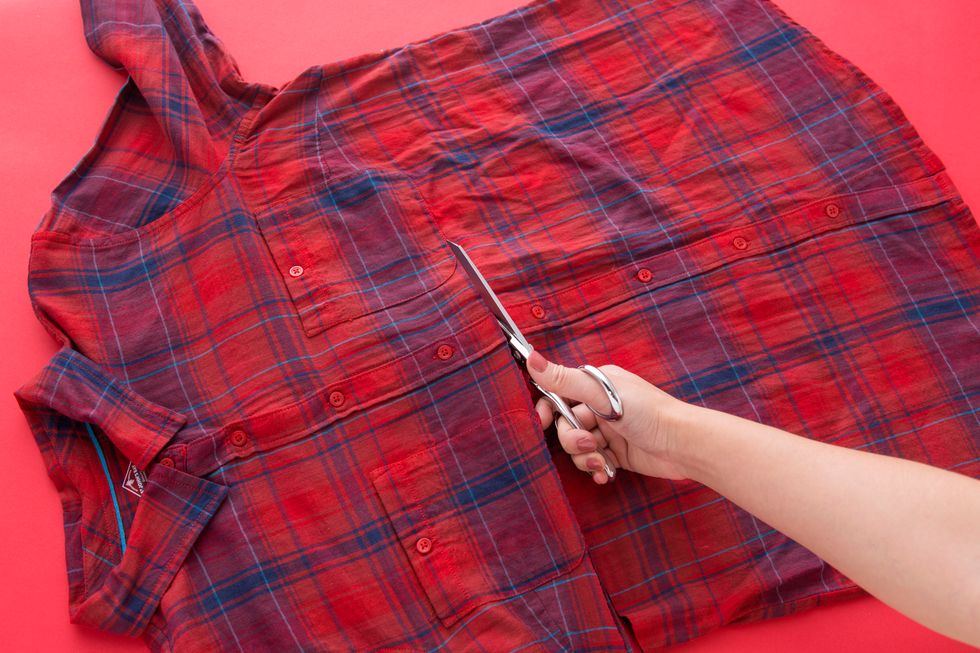 Cut the shirt right below the sleeves. Cut along the stripes so that your cuts are straight.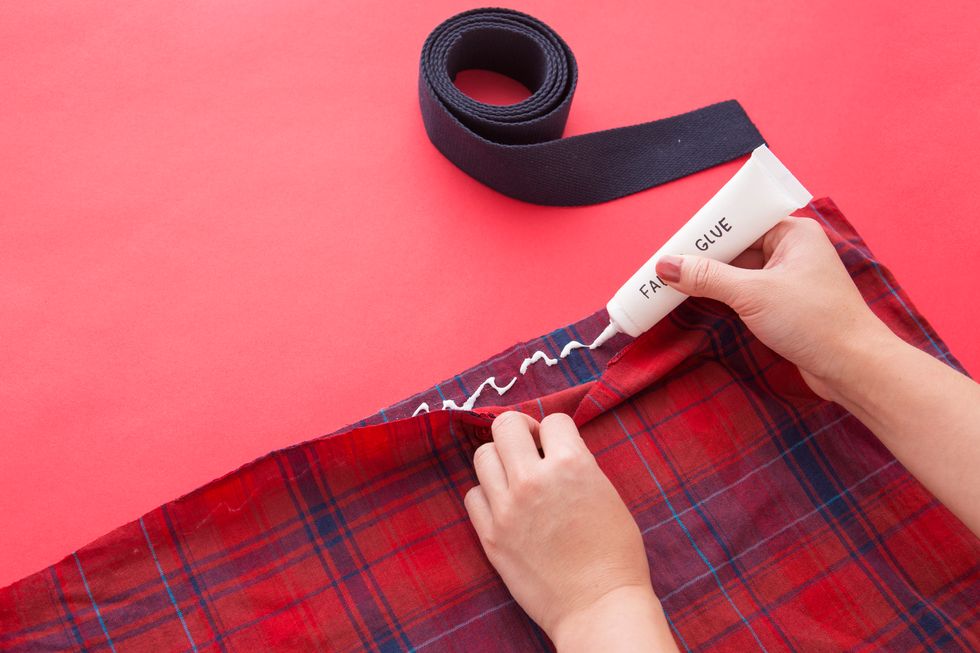 Glue the top and bottom edges of the fabric together with fabric glue.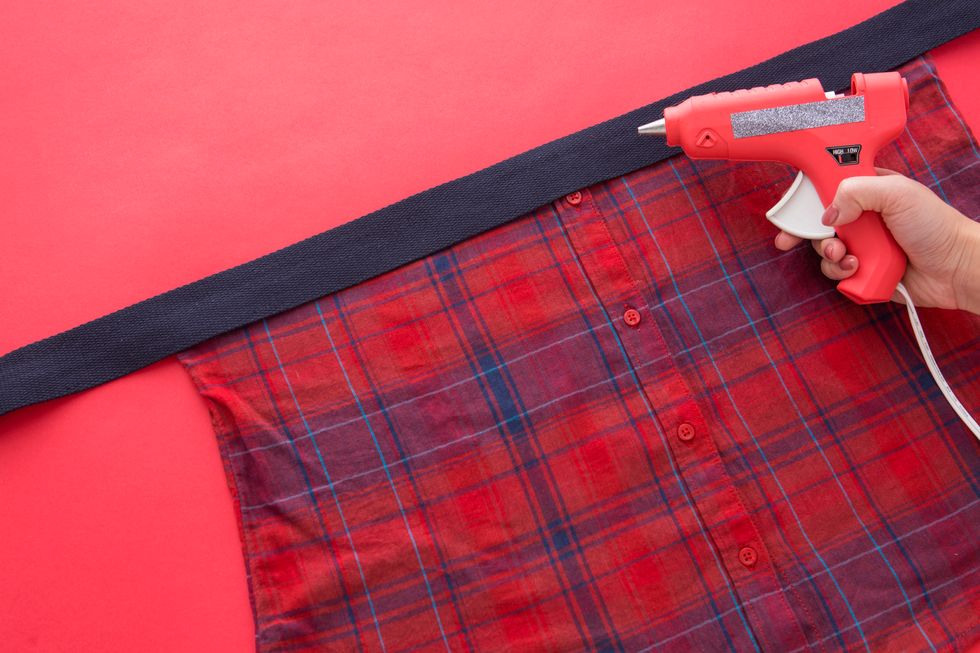 Use hot glue to glue the webbing ribbon along the top edge.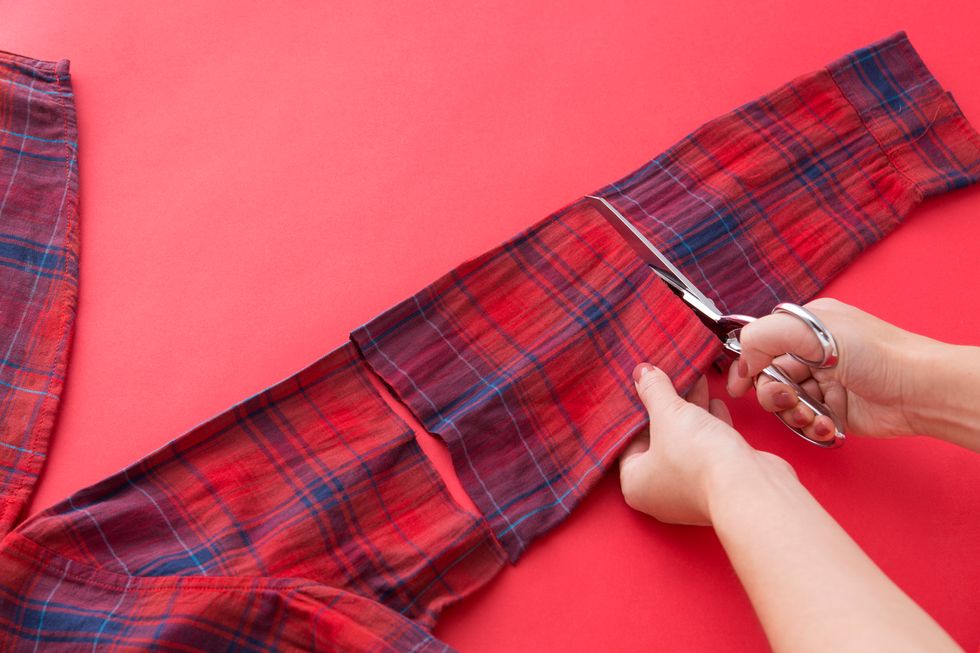 Cut two 6 ½-inch strips from the flannel shirt sleeves. These will be the apron pockets.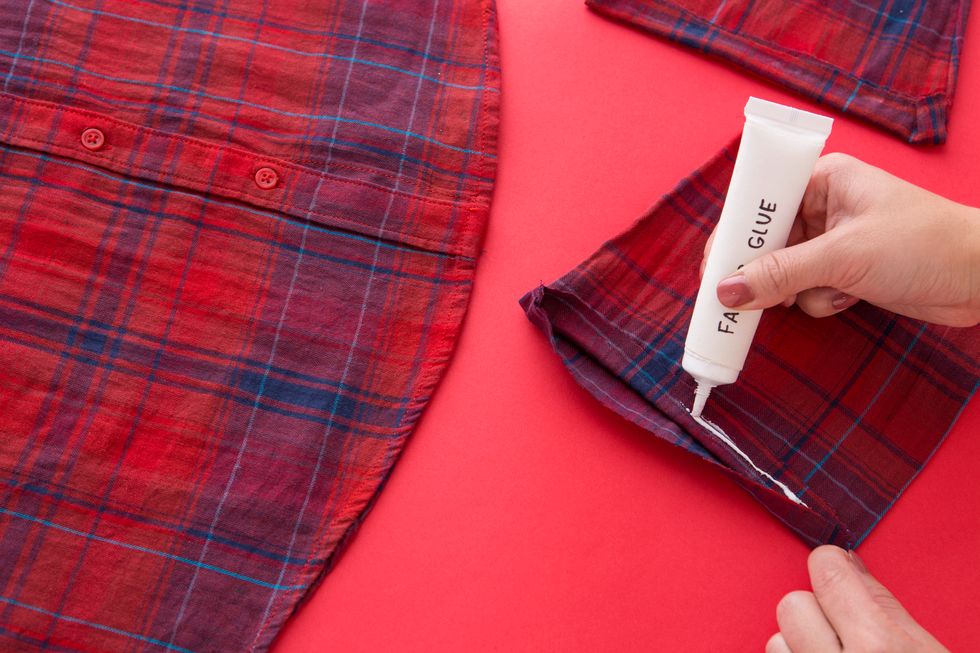 "Hem" the bottom edges folding and gluing the bottom inch of the pockets with fabric glue.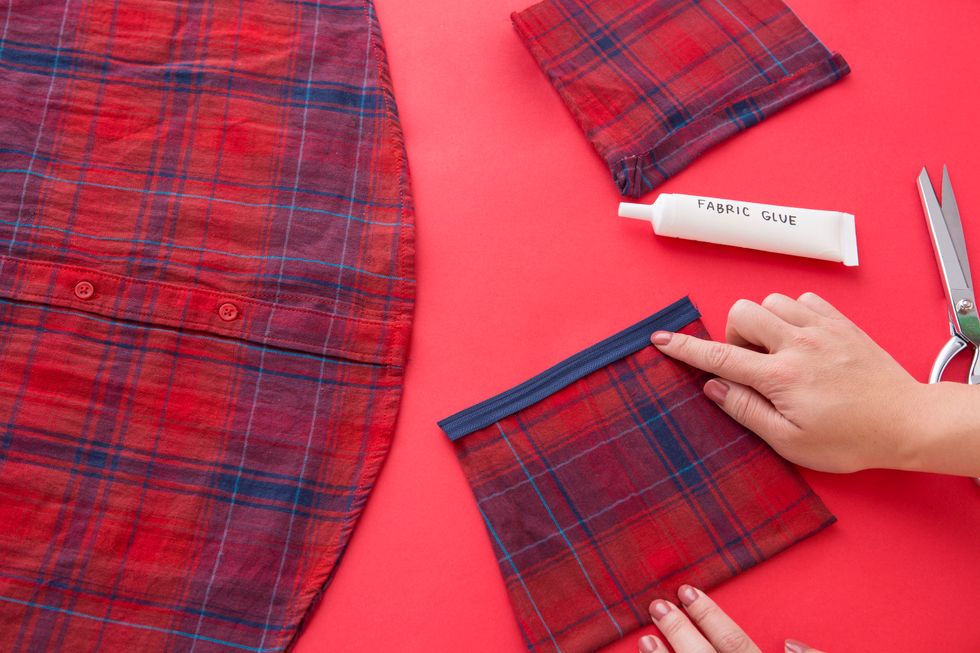 Use fabric glue to adhere the ribbon along the top edges.
Use hot glue to glue the pockets on the aprons (make sure to leave the top open!).
Insert your favorite cooking utensils and adorn your new apron for all your kitchen needs.
St. John's Bay® Long-Sleeve Brushed Twill Shirt
fabric scissors
fabric glue
hot glue gun
1 1/2 yards of 1 ½-inch wide webbing ribbon
1/2 yard of ½-wide ribbon
B+C
We are the team behind B+C Guides. Feel free to message us if you have any questions or see something that could be improved!