How to repurpose a flannel shirt into a no sew zip clutch
Repurpose a Flannel Shirt Into a No Sew Zip Clutch
65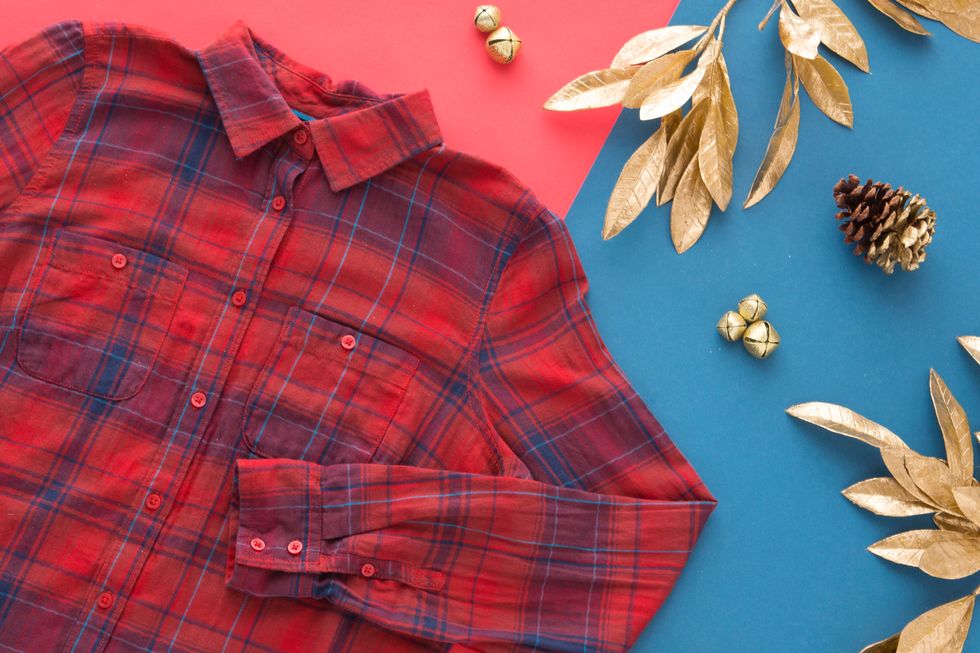 We're teaming up with JCPenney to share a way to turn a flannel shirt into an adorable clutch. Because quick-and-easy DIYs + materials that won't gouge your wallet = the perfect holiday gifts!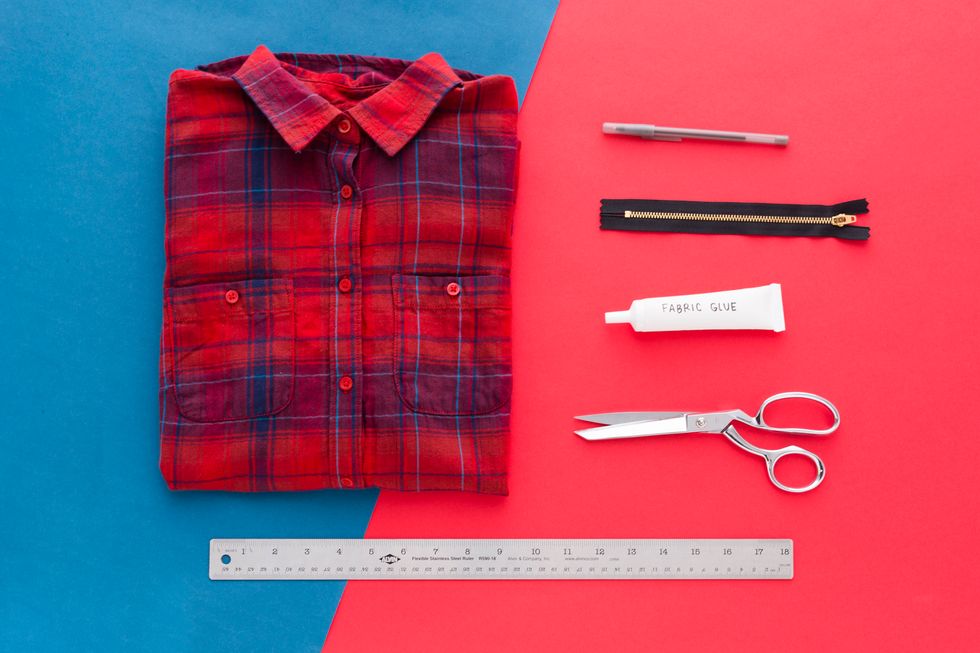 Gather your supplies. We went for a flannel with a cozy fall feel, but there are so many flannels to choose from. Pick the one with the pattern and color scheme you like best. http://jcp.is/2eDo6Rf
Measure and cut an 8 x 11-inch piece of fabric from the flannel.
Use the ruler as a straight edge to fold the eight-inch sides of the flannel in.
Place the zipper across the middle and apply a line of fabric glue down each side of the zipper.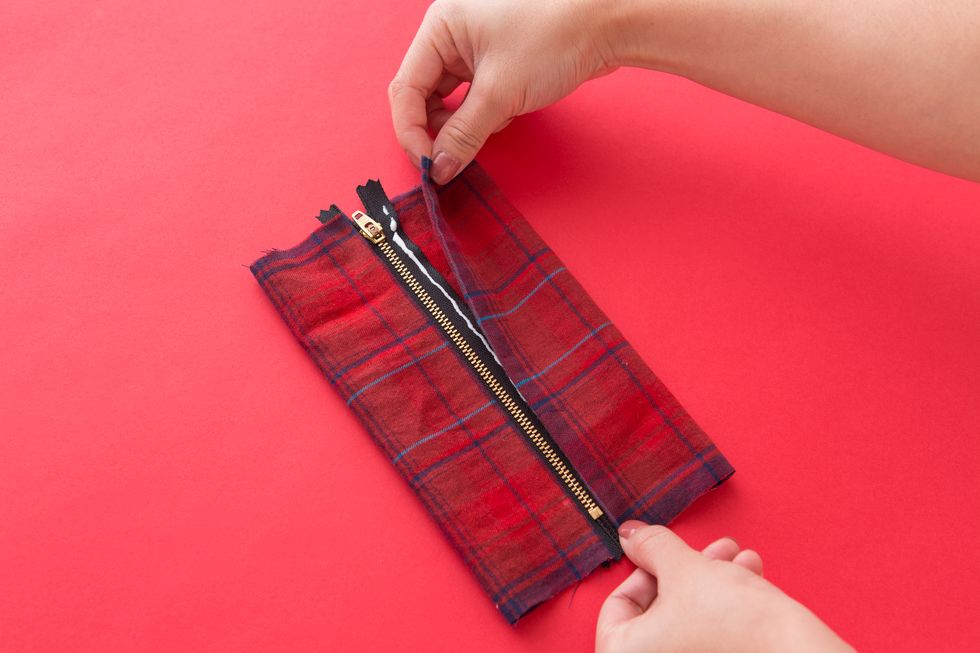 Fold each side of the fabric over on top of the glue and press down. Let the glue dry for 30 minutes to an hour.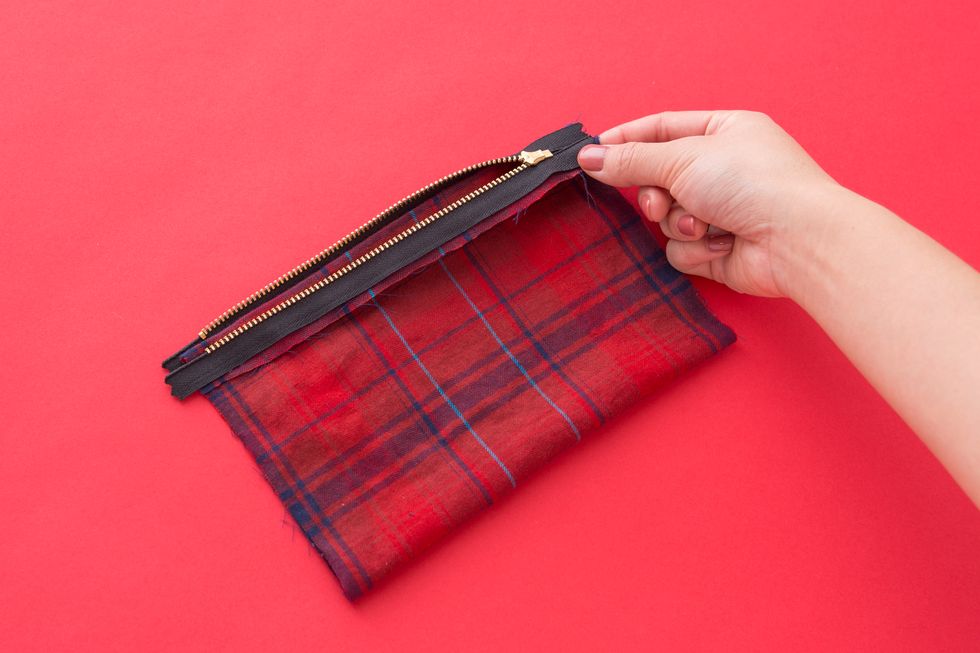 Unzip the zipper and turn the fabric inside out.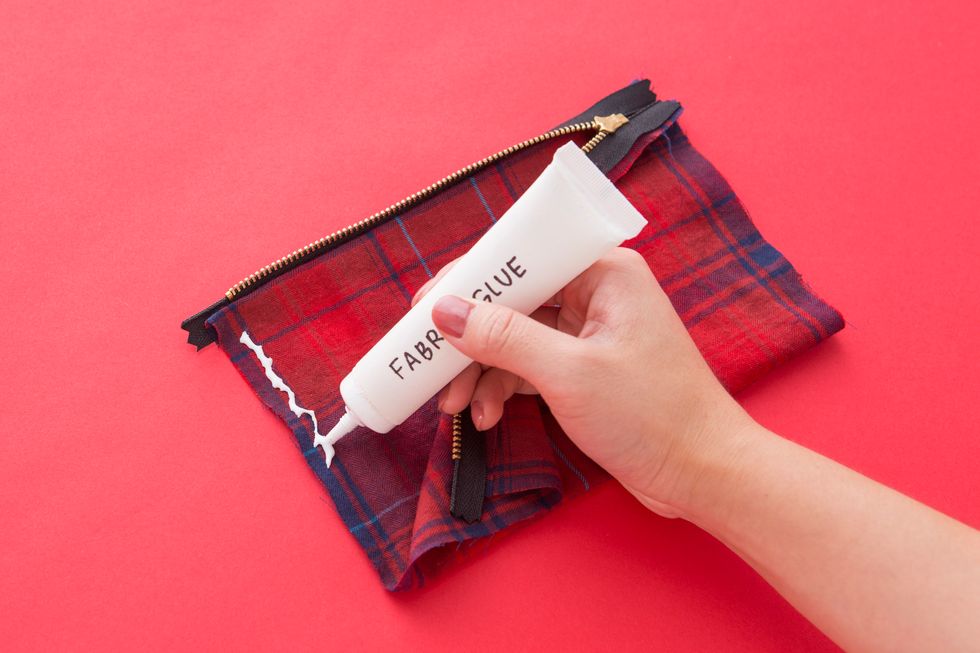 Apply fabric glue along both open sides of the pouch and press down firmly onto the fabric. Let the glue dry completely before moving on to the next step.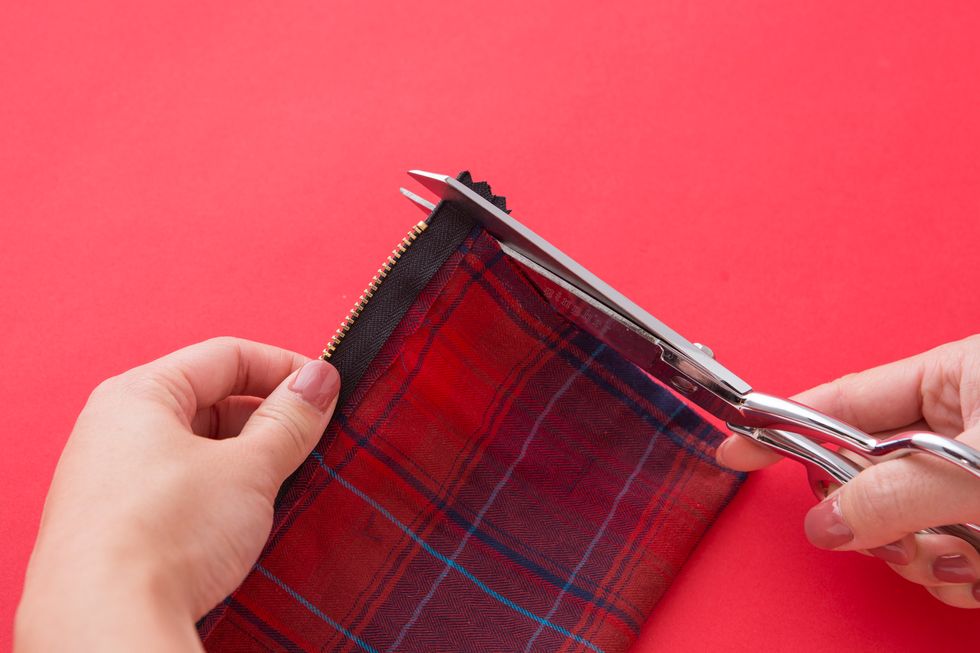 Cut off any excess ends on the zipper and turn the pouch inside out.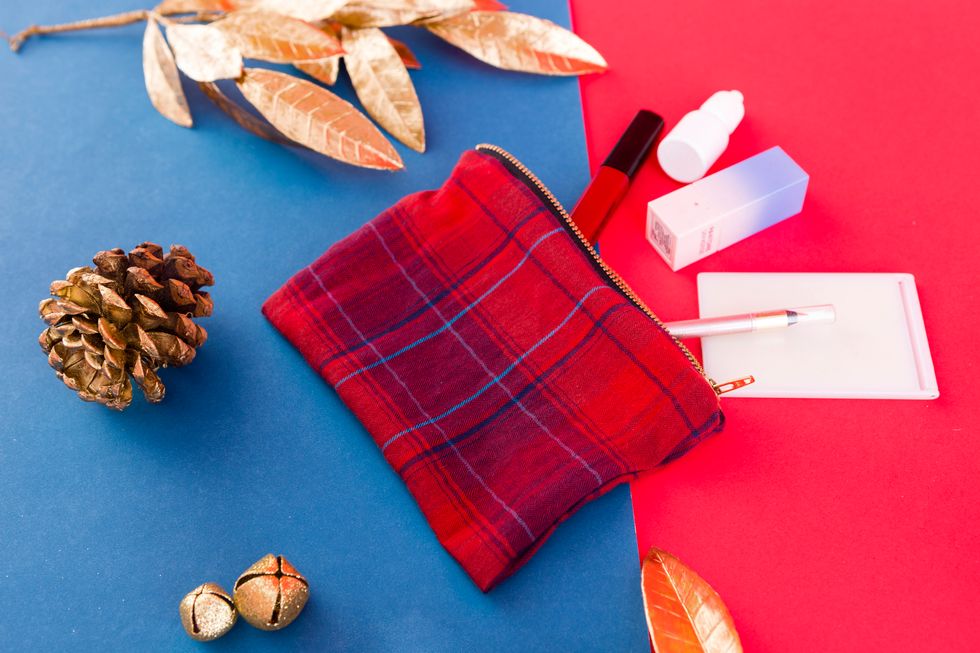 Now you've got a winter-friendly clutch to fill with your favorite makeup and accessories.
St. John's Bay® Long-Sleeve Brushed Twill Shirt
fabric glue
7-inch zipper
fabric scissors
pen
ruler
B+C
We are the team behind B+C Guides. Feel free to message us if you have any questions or see something that could be improved!