This is for Philippine Jeepney
11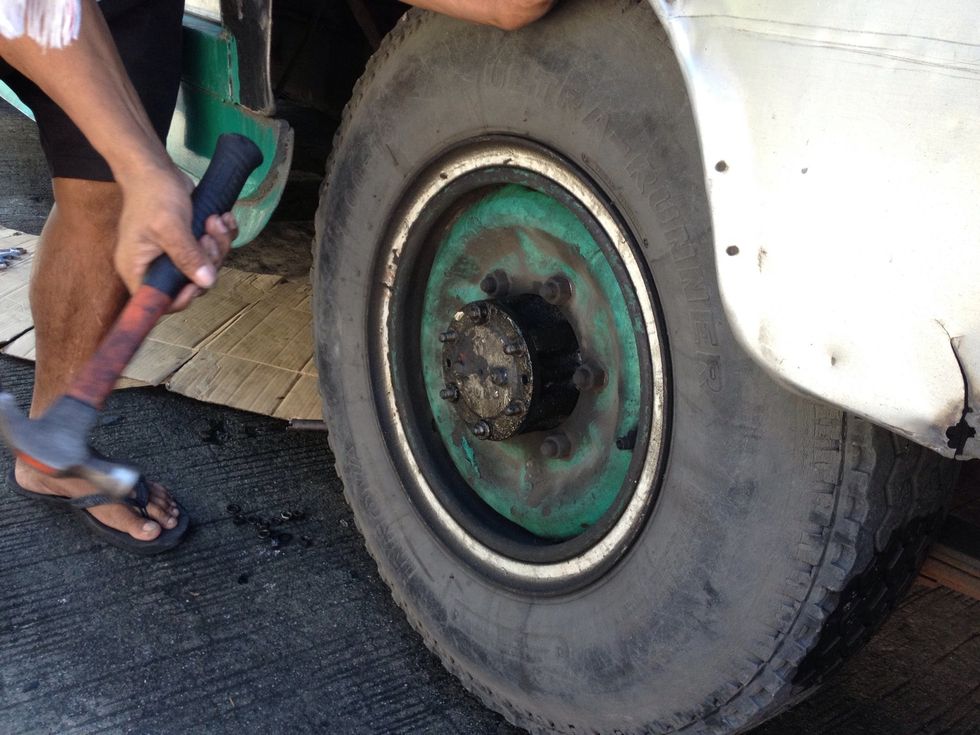 Locate the tire with oil leak problem. You should see some oil leaks from the center.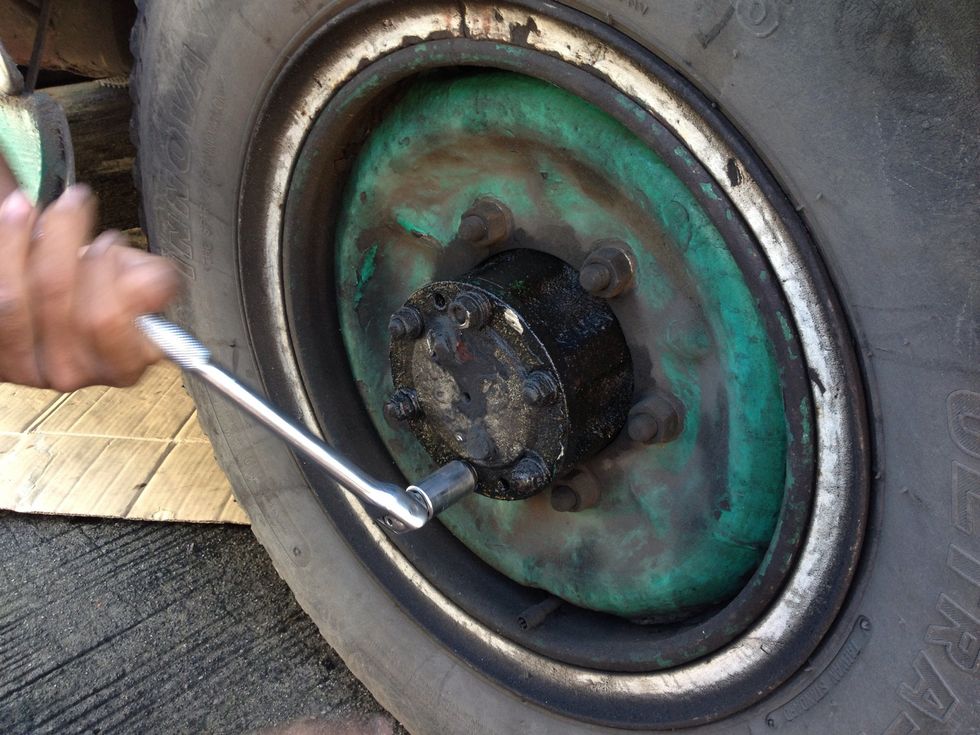 Loosen the (6) 12 mm size nuts as shown.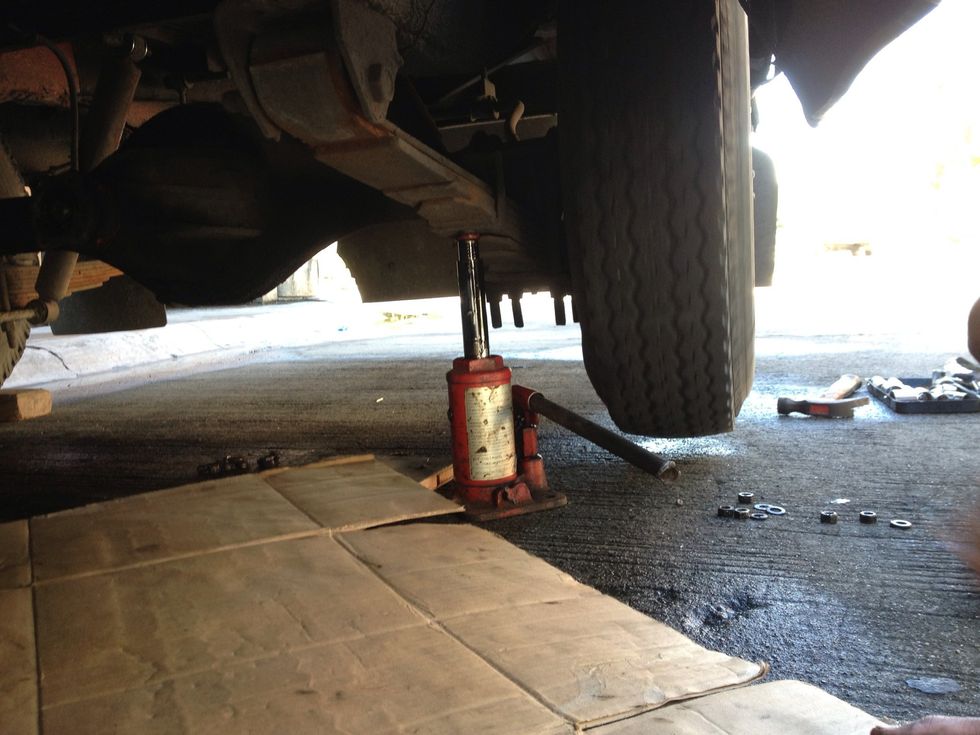 Lift the affected tire.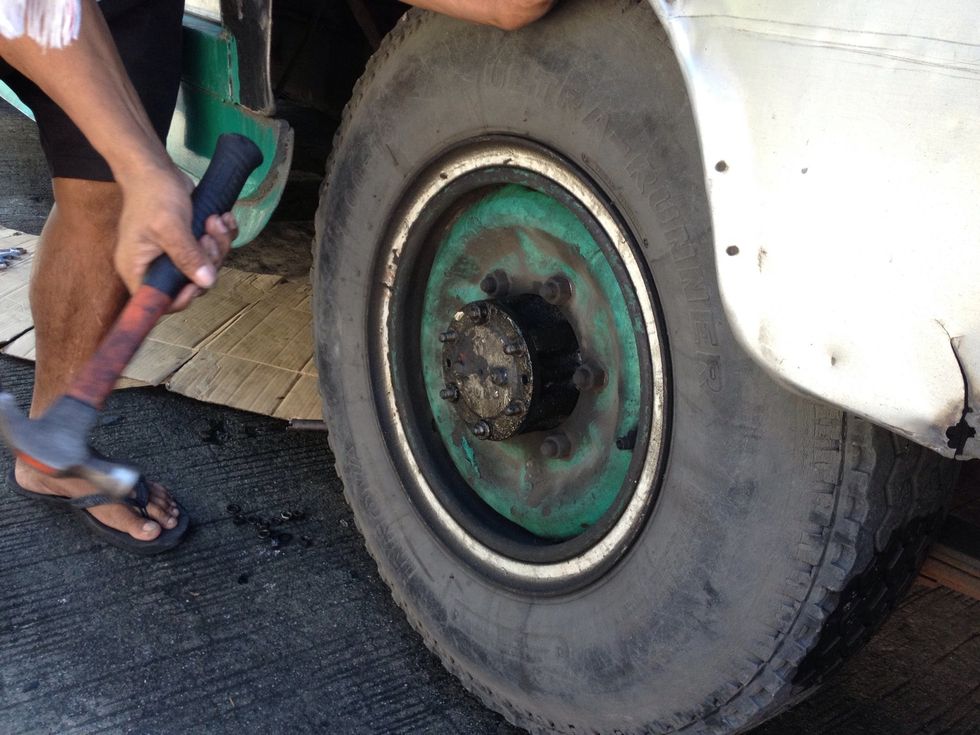 After removal of the nuts. Hammer the center if the part until loosen.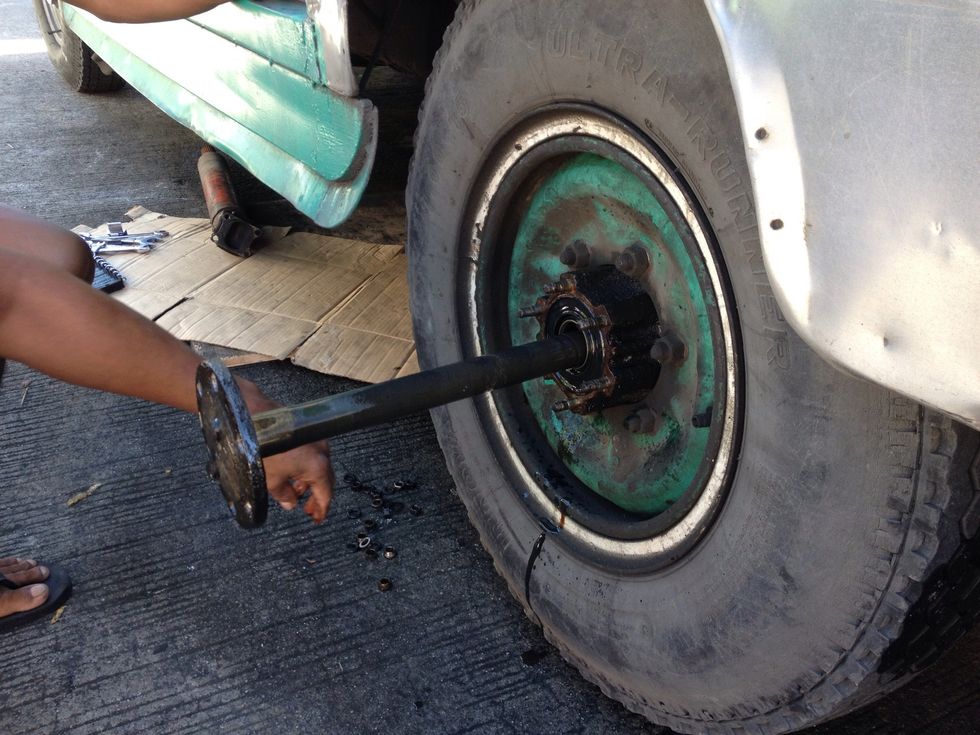 Pull out the center stud to give access to the leaky oil seal.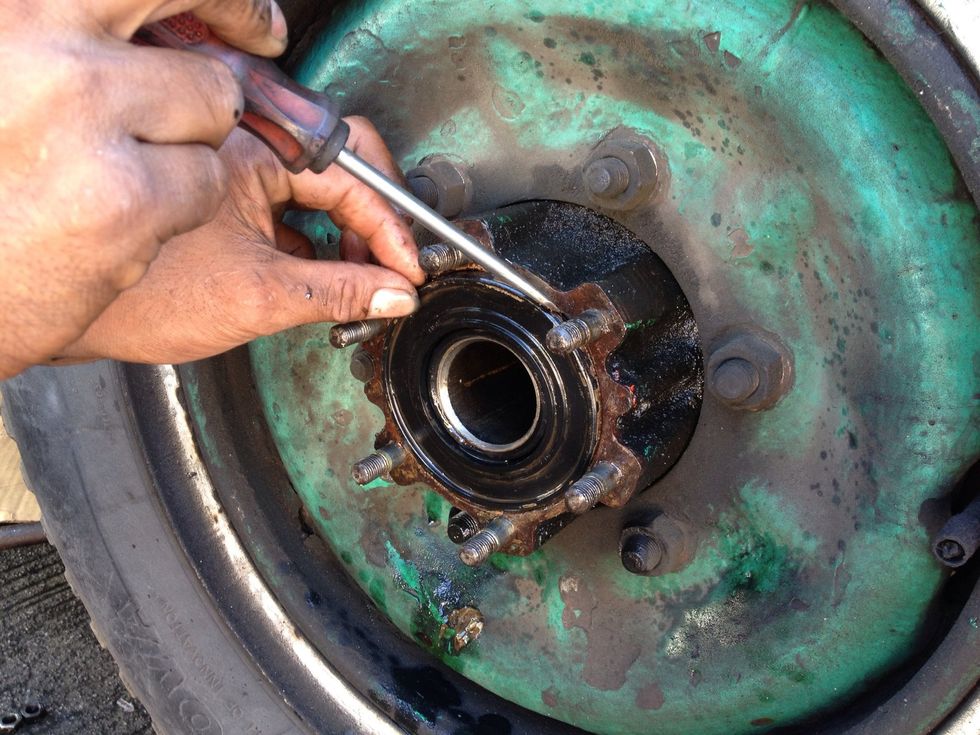 Using a sharp object, pull out the leaky oil seal.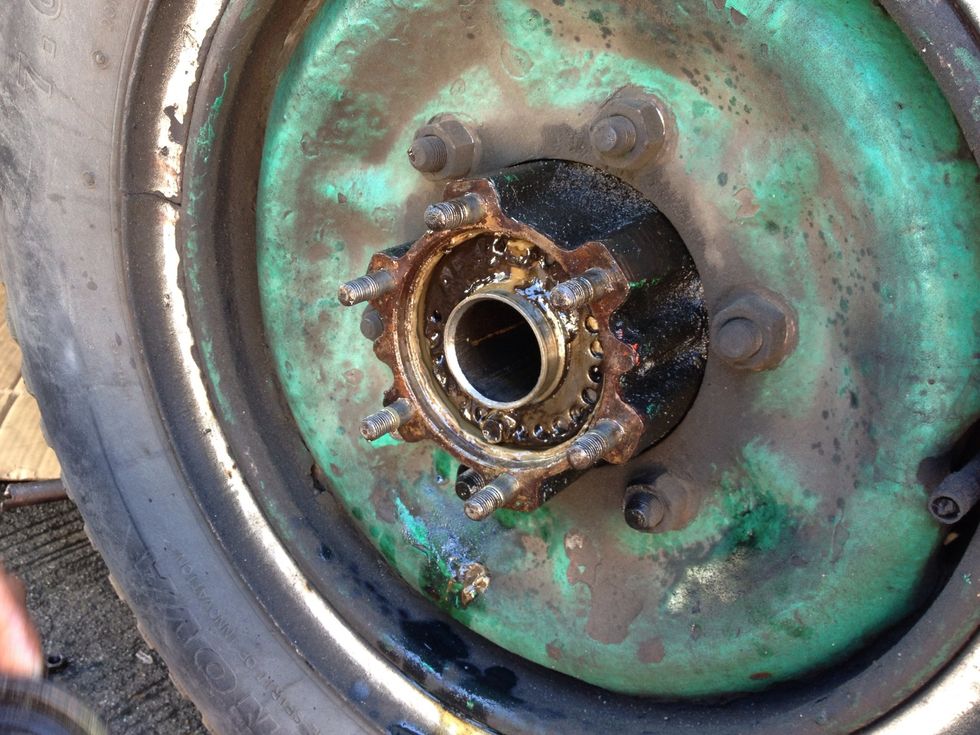 Clean the area then put back the new oil seal.
Restore back the center stud and the nuts carefully.
Oil seal
Combination wrench
Hammer