Replace Bluetooth for a SMARTBoard 600 Series.
7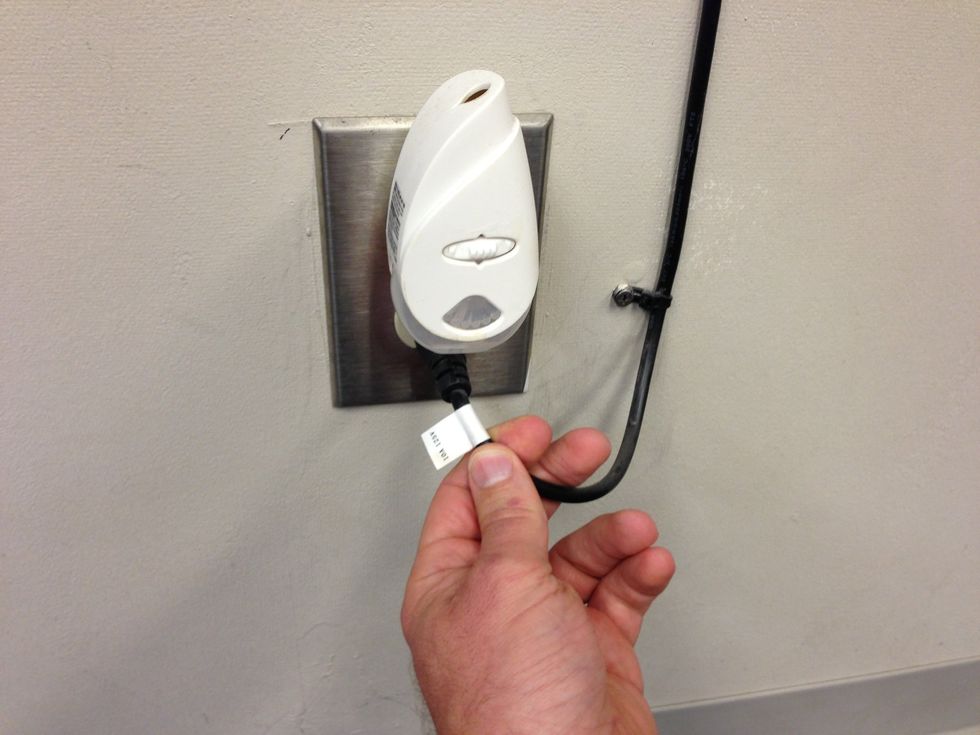 Unplug Smartboard Remove any fasteners attaching cord to the wall.
Remove pens and eraser.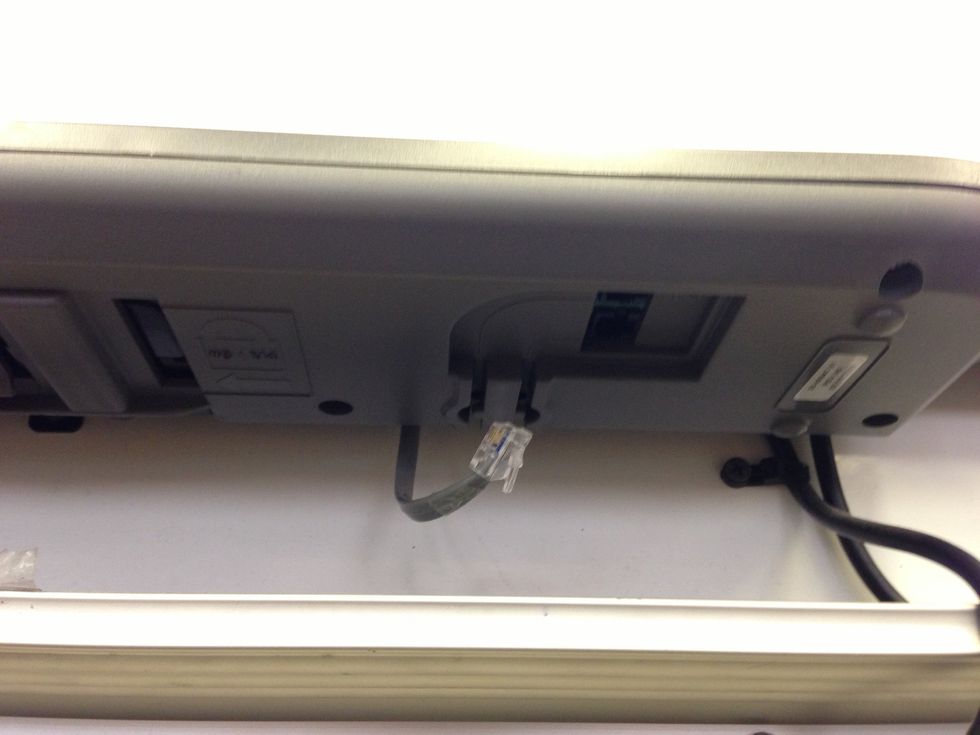 Unplug pen tray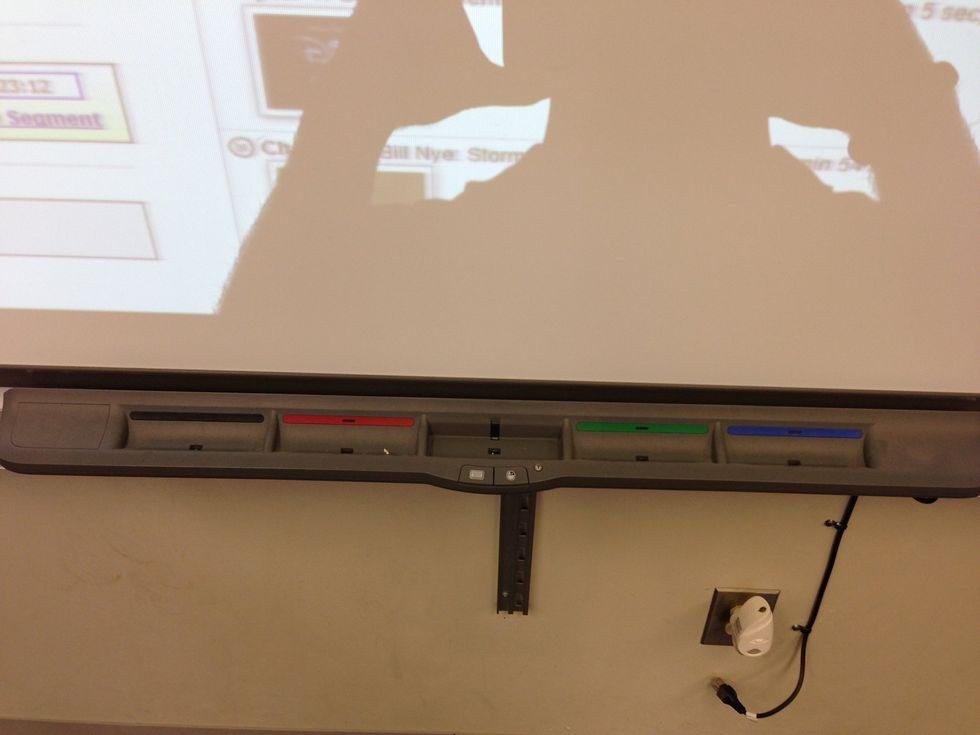 Holding pen tray near the blue and black pen wells, pull pen tray out from board.
Locate and remove two Philips screws holding bottom of board.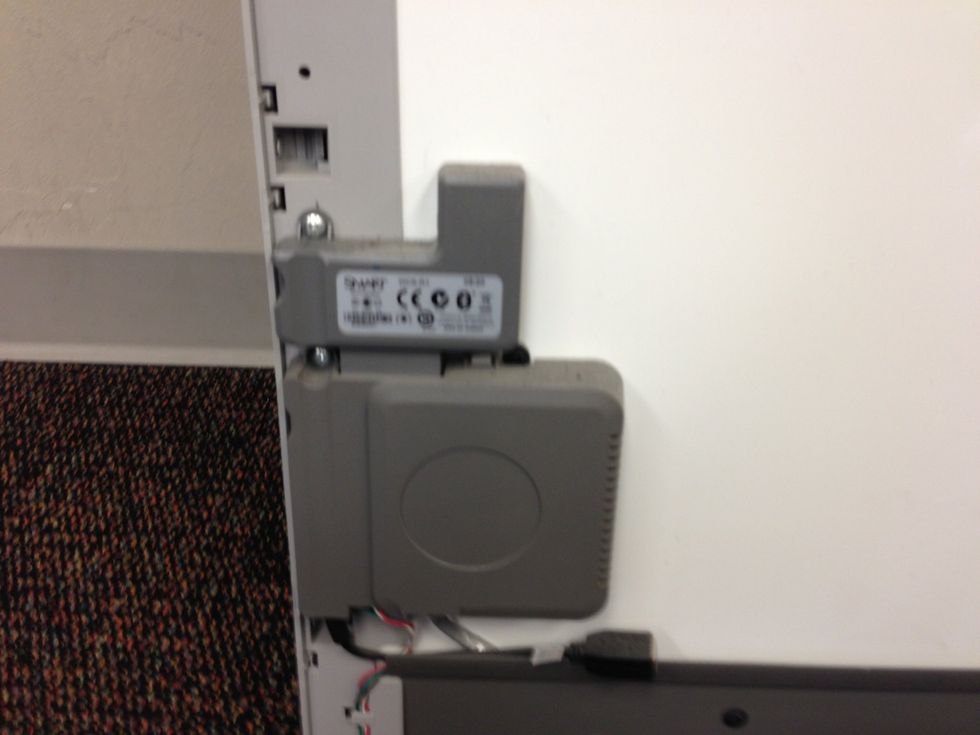 Turn board around and locate Bluetooth module. Unplug AC adaptor cord.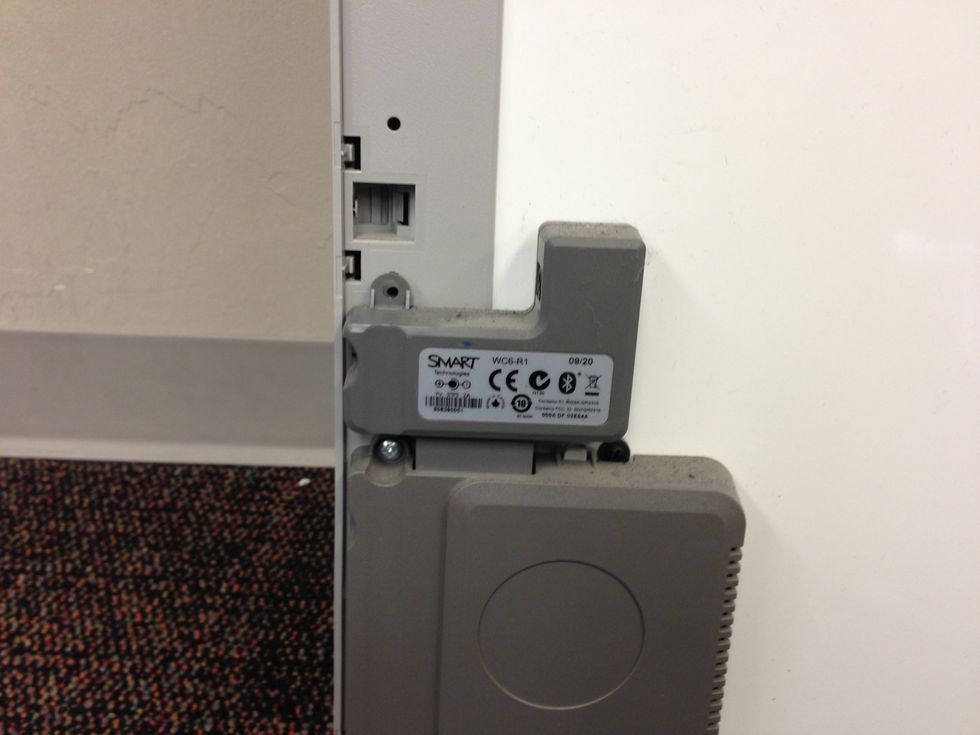 Remove Philips screw and lift module up to remove.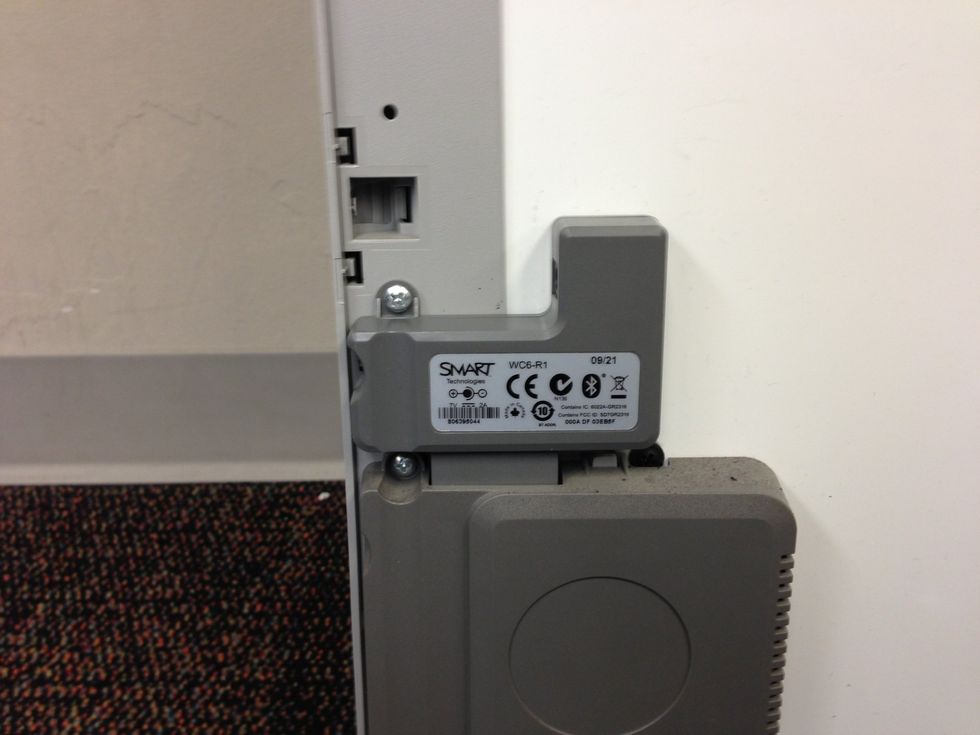 Insert replacement Bluetooth module.
Replace board screws Slide pen tray back on Plug in pen tray Plug in Bluetooth module After cord is secured to wall, plug board in. Attach dongle to computer. Run Connection wizard. Realign Board.