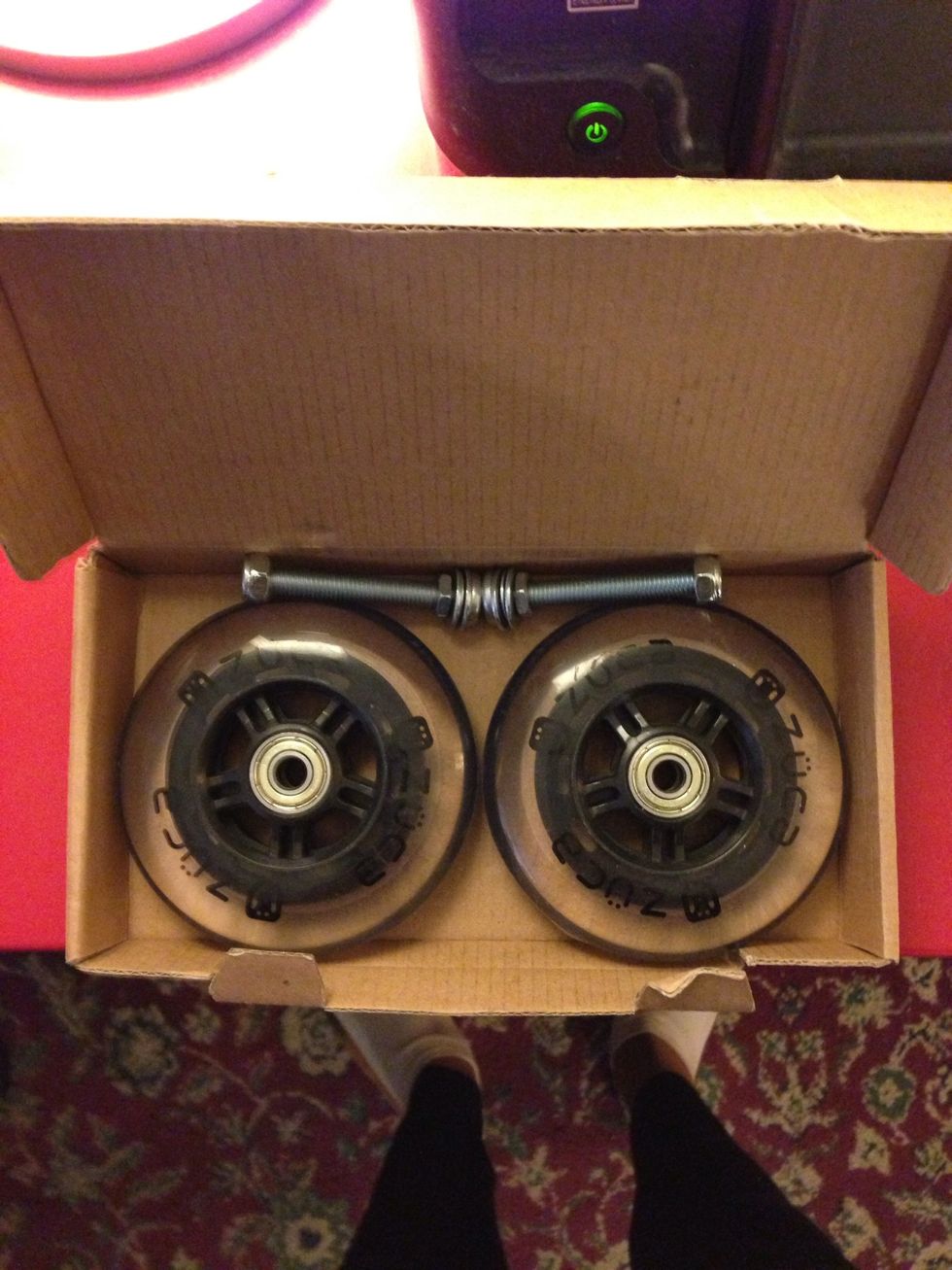 These are the new replacement axels / wheels from Züca. I've decided to replace the wheels as well.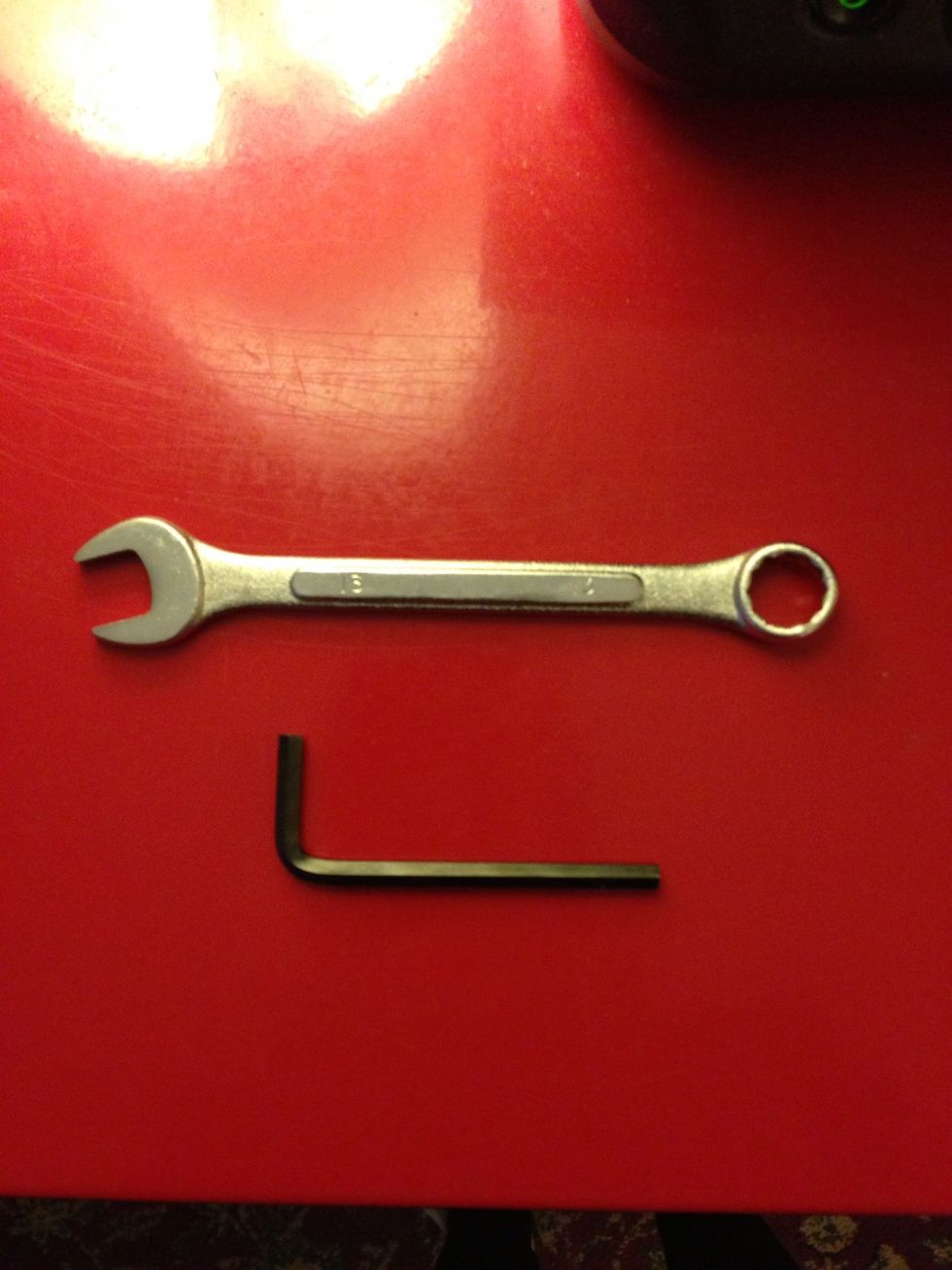 You will need a 13mm wrench and an Allen Key.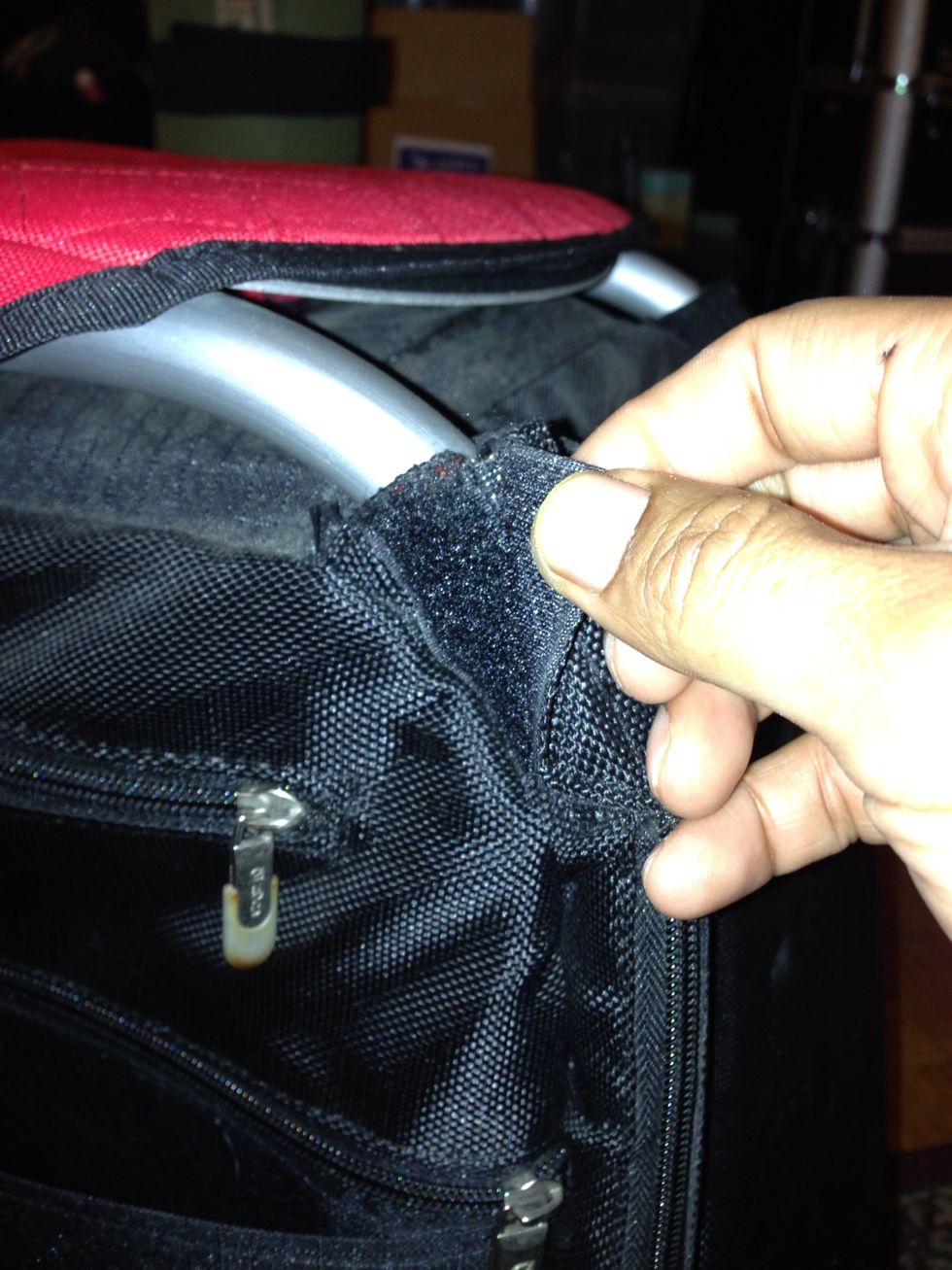 First you need to unzip the bag from the frame in order to gain access to the inner wheel housing. There are 2 Velcro attachments that cover the zipper, this one is at the top...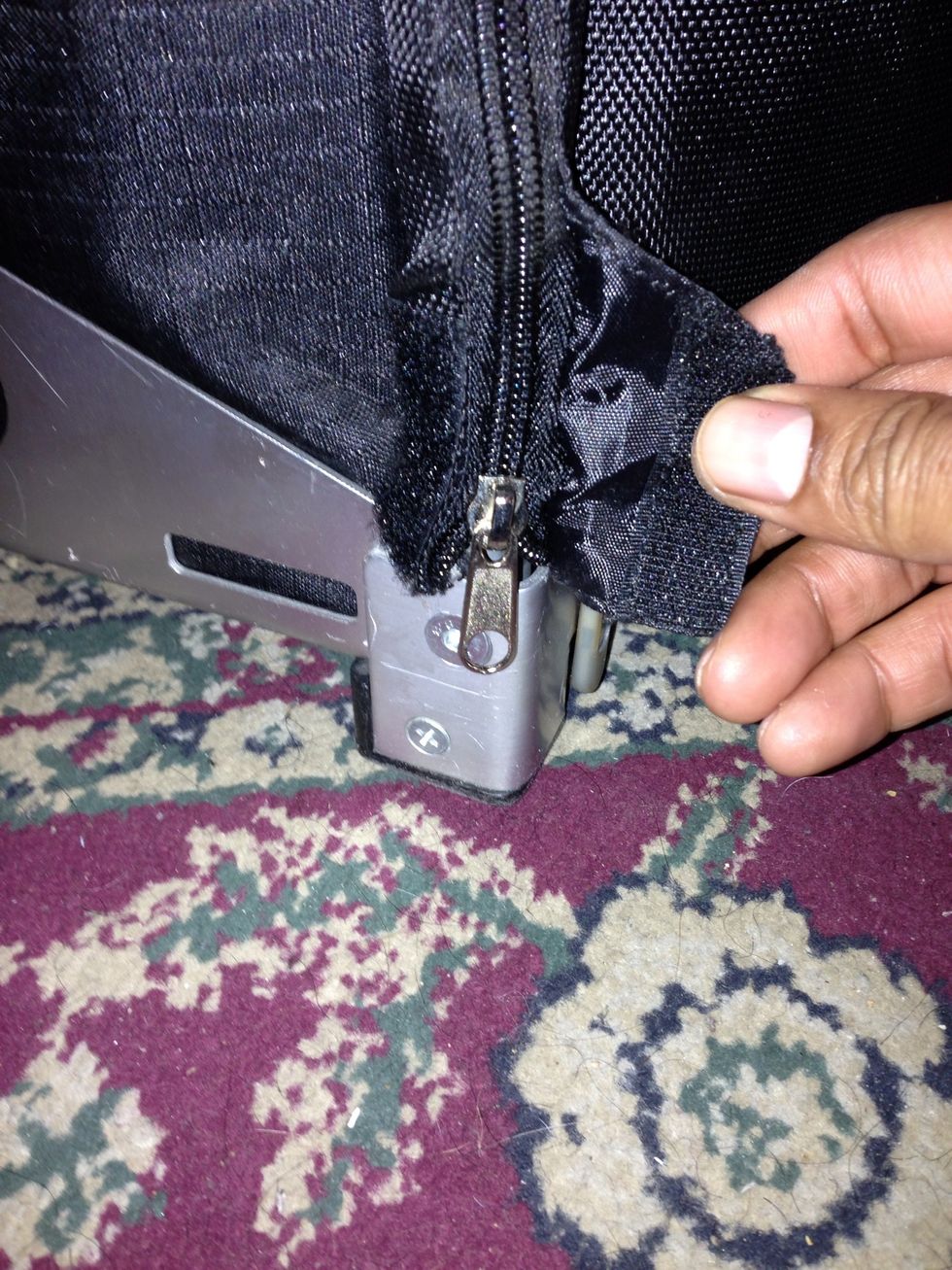 This one is at the bottom.
You unzip it like so. You repeat this step on the other side.
Next you un-Velcro the bag from the rear frame.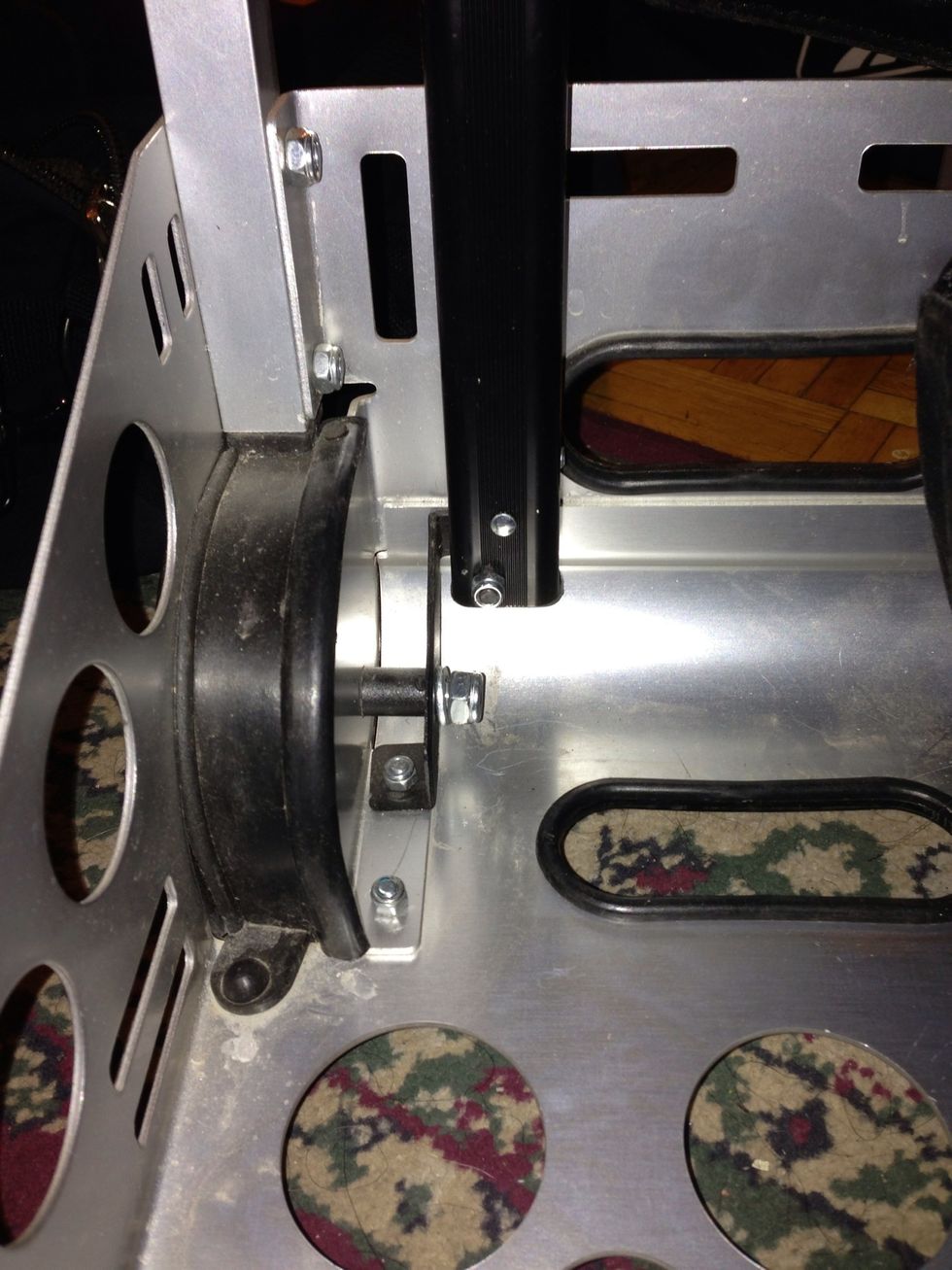 To make it easier, I've pushed the bag to one side (Instead if removing the entire bag from the frame). Now I have access to the locking nut.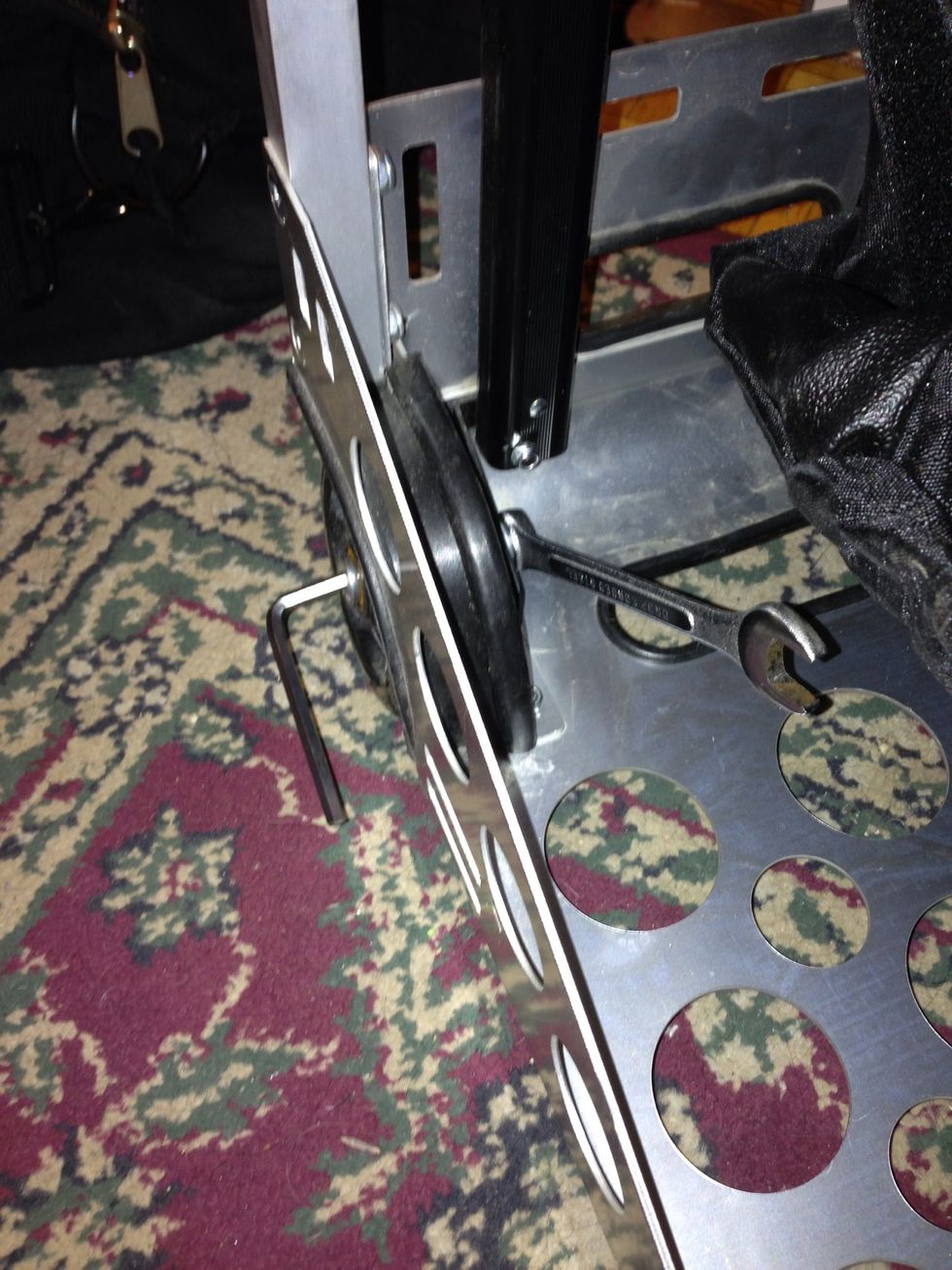 You place the wrench on the locking nut and the Allen Key in the centre of the axel bolt. Use the Allen Key to unscrew the axel bolt from the locking nut and remove the wheel, bolt and hardware.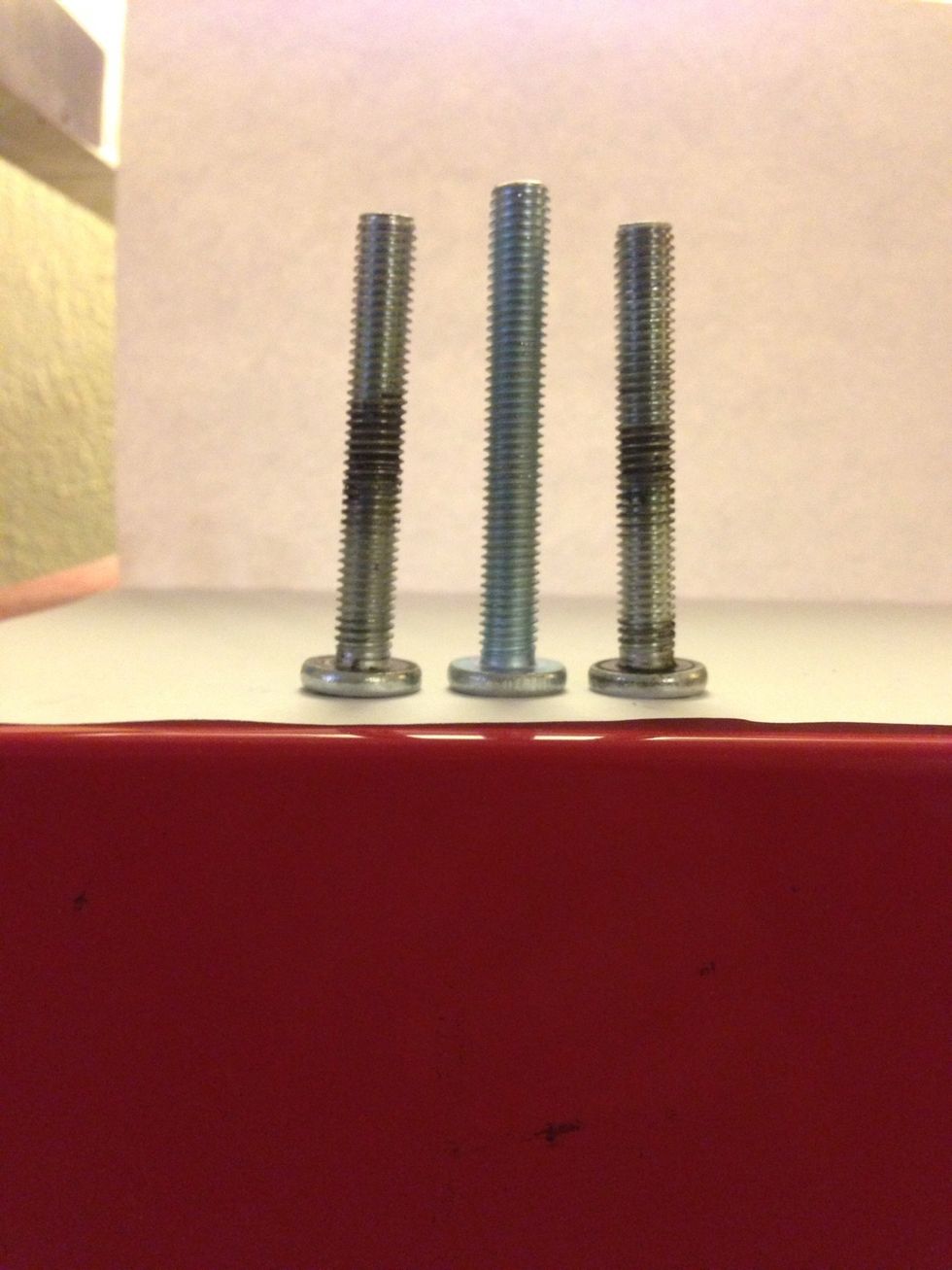 As you can see both axel bolts are bent compared to the new one in the centre. Since one axel came off and the other one was extremely loose on route to a gig, all the hardware was lost.
The new axel bolt with hardware from ZÜCA.
First put the axel bolt through the new wheel.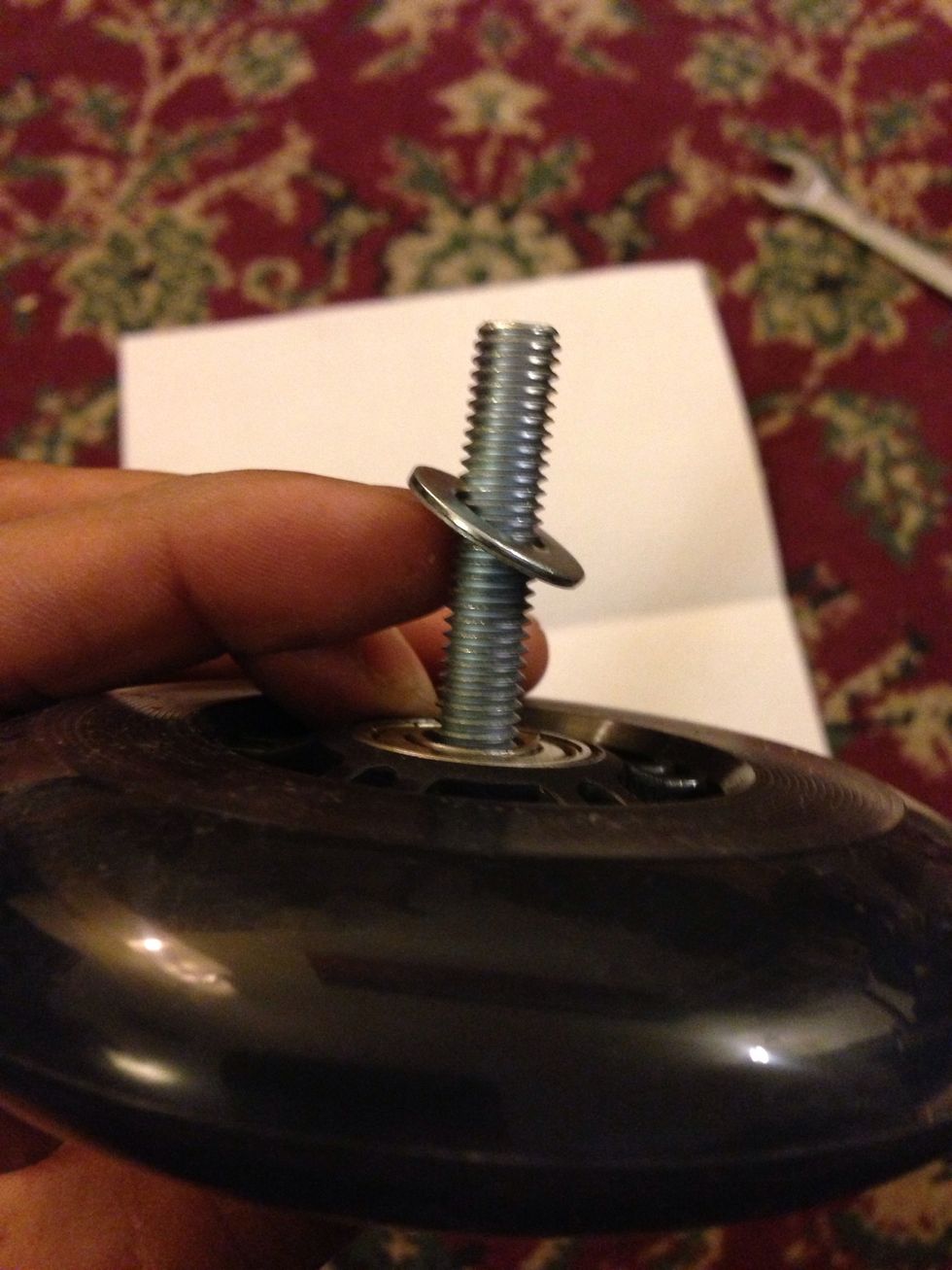 Next place the 1st washer on...
Then, place the locking spacer on...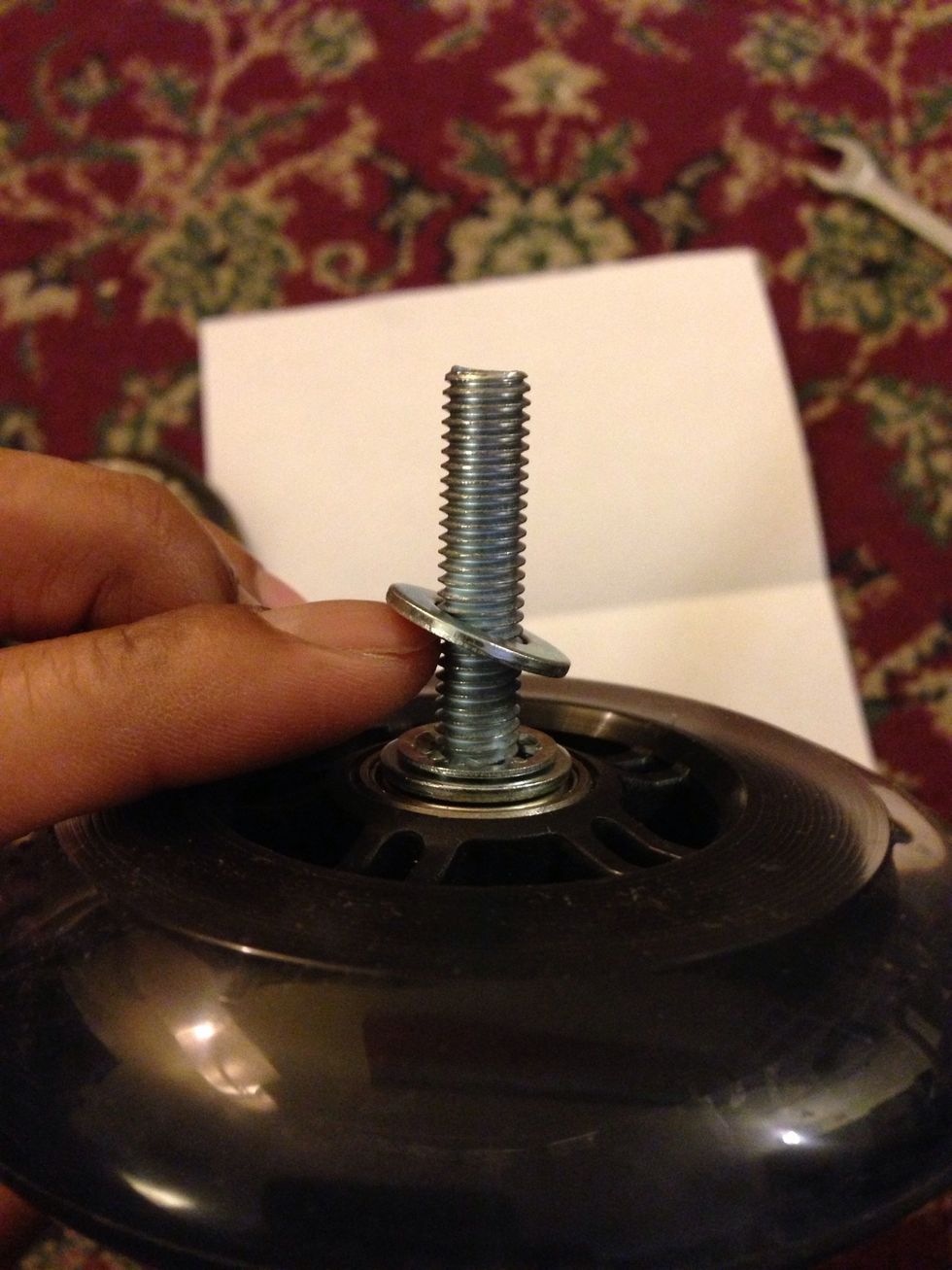 Then you place the 2nd washer over the locking spacer...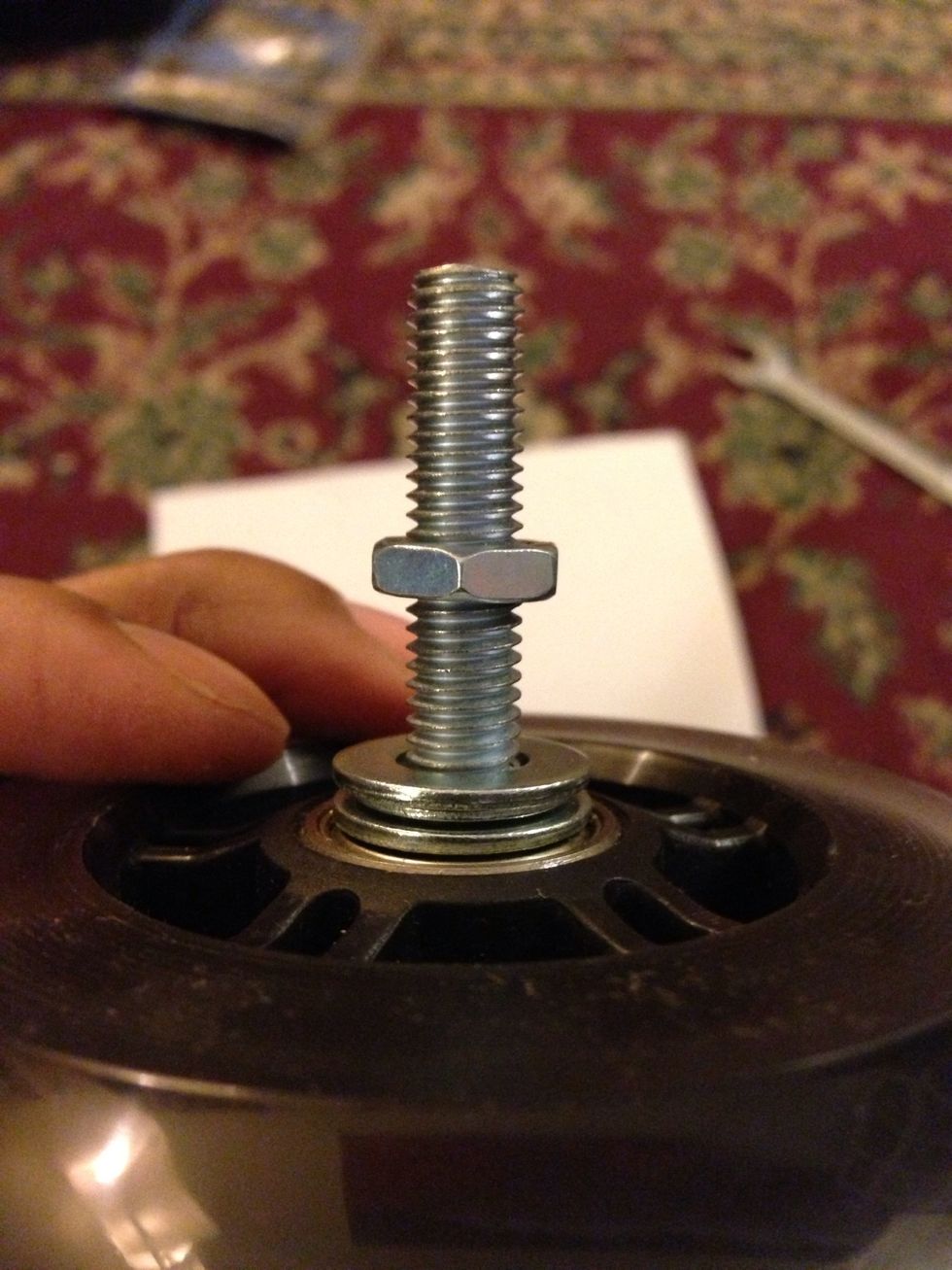 Next you thread the nut on so it is FINGER TIGHT to the washer assembly. Very important that it is not any tighter.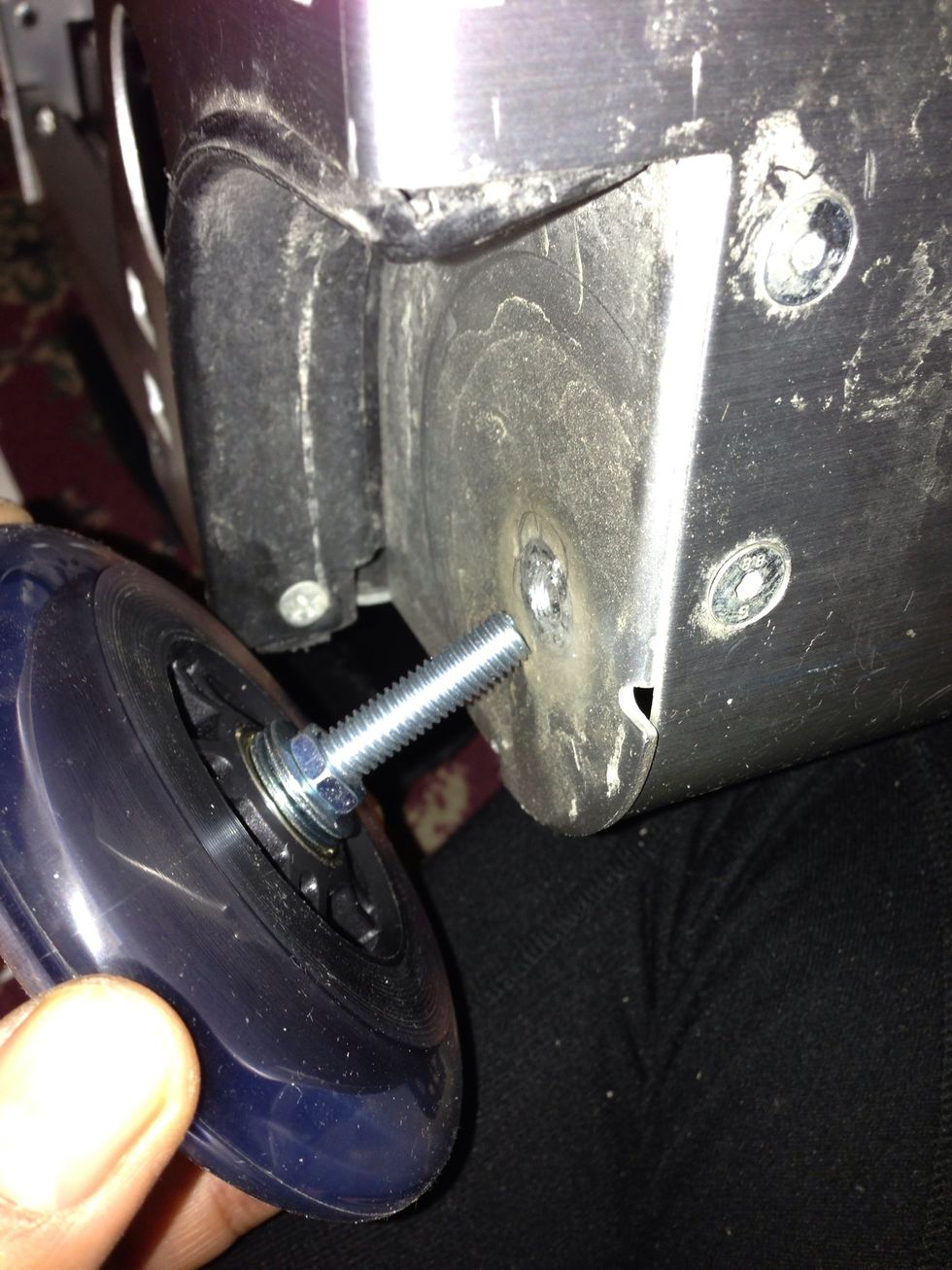 Next you place the wheel assembly into the wheel housing.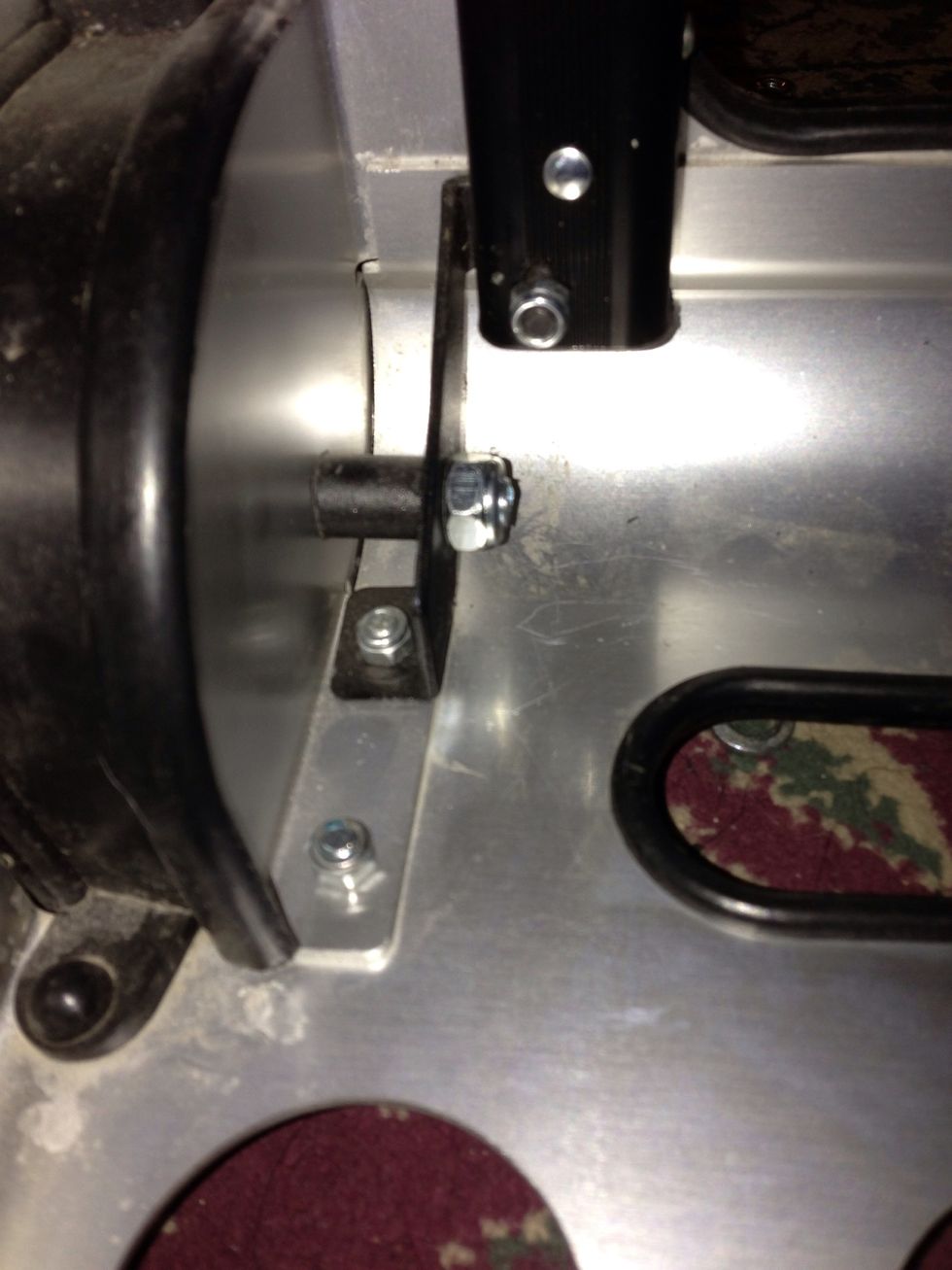 From the inside you thread on the locking nut...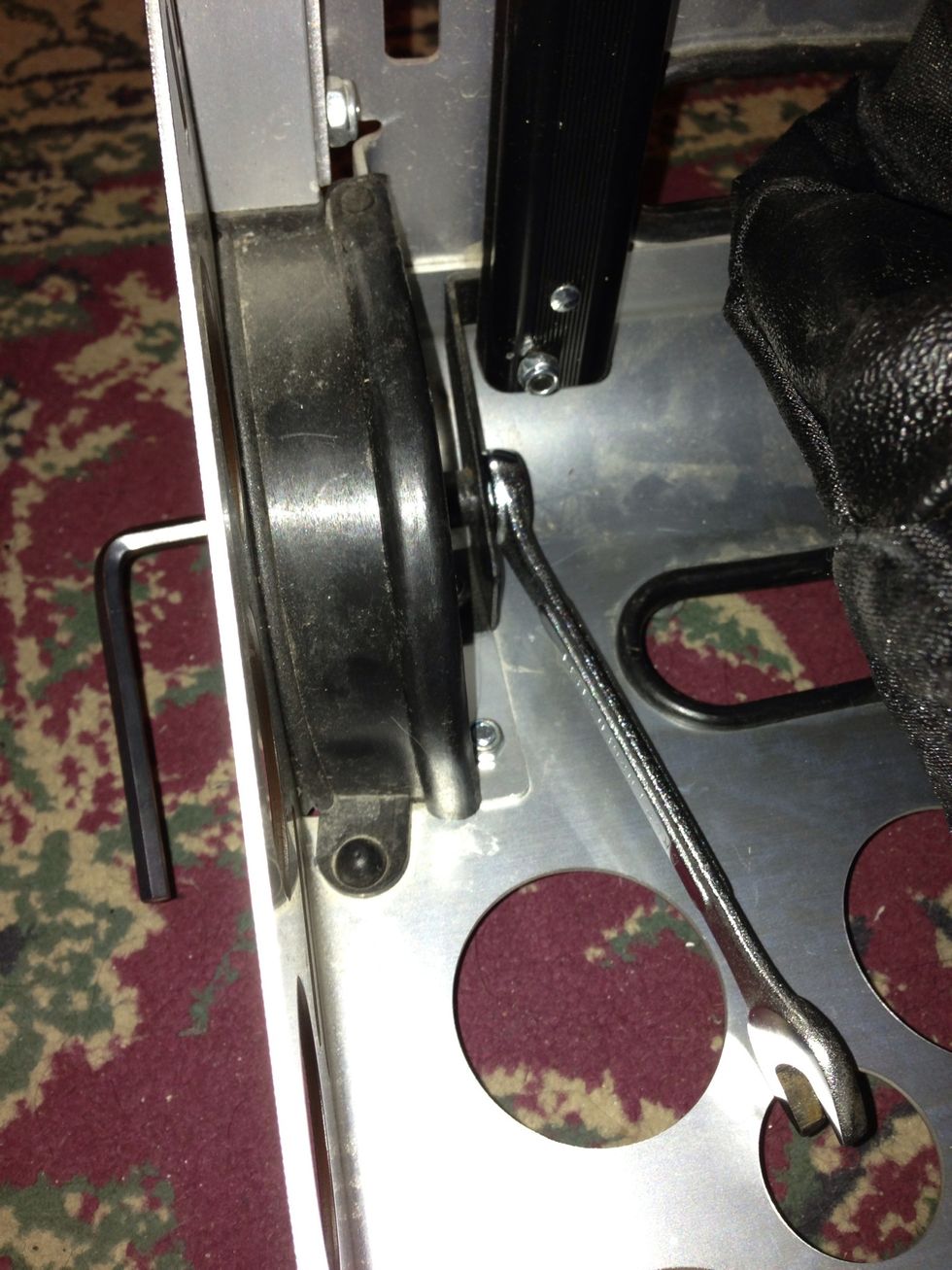 You will need the wrench and Allen Key to further thread the locking nut on.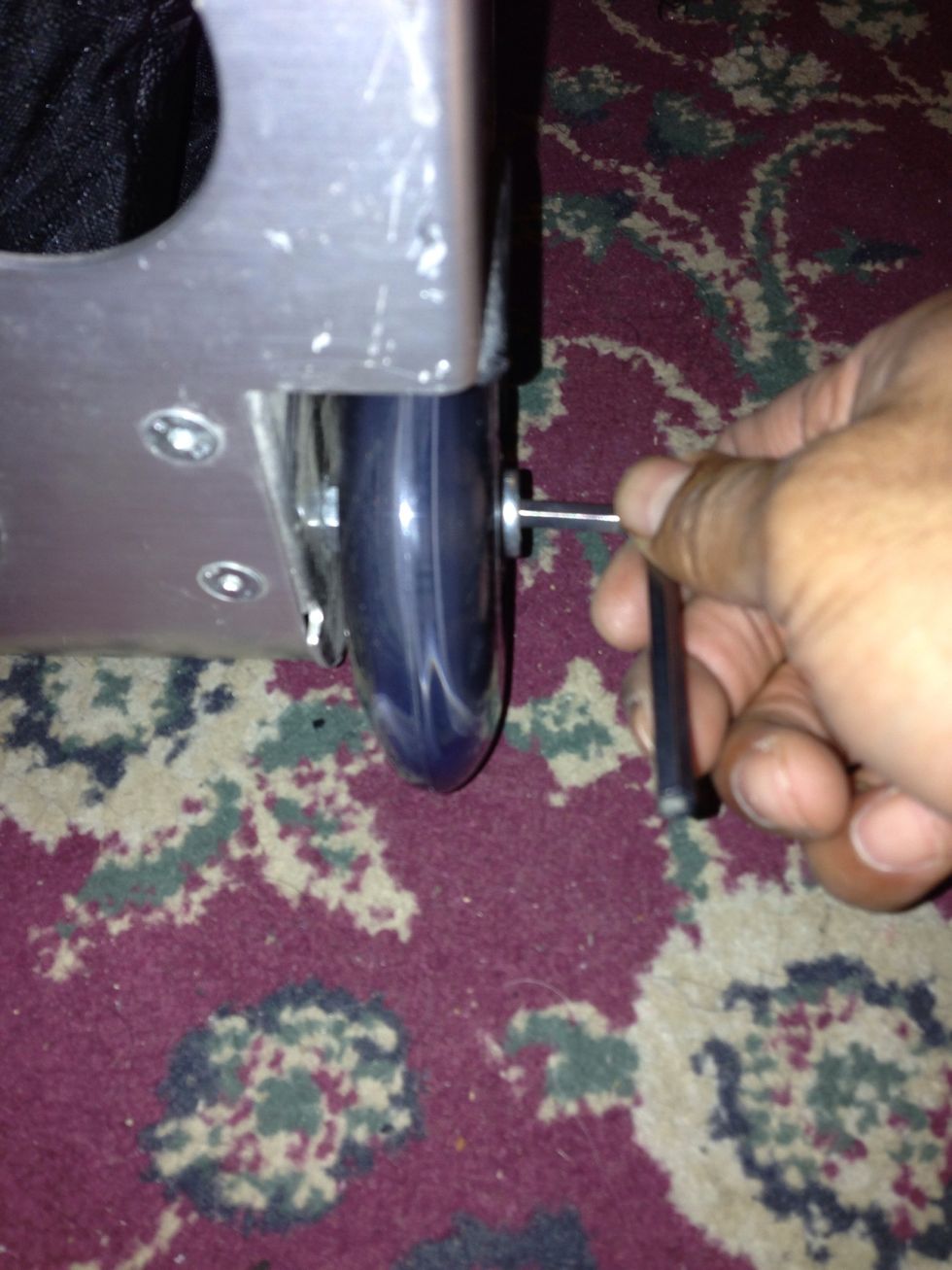 Next you will ONLY need the Allen Key to secure and lock the axel to the wheel housing by turning it anti-clockwise for the right wheel, and clockwise for the left wheel.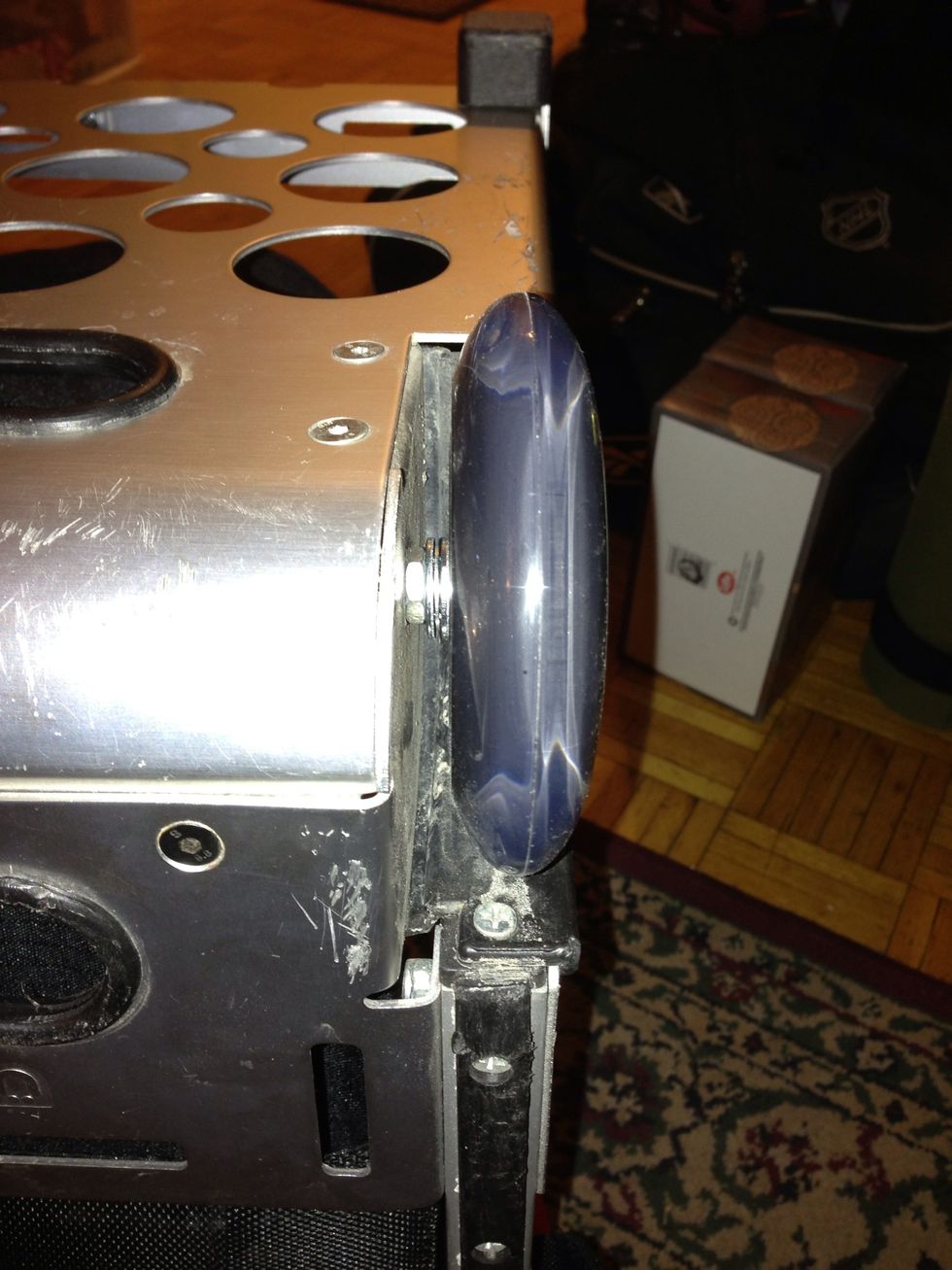 The axel and wheels are now newly installed. Just repeat steps 3 to 6 to reattach the bag to the frame.
2 replacement axels with hardware.