Fox Airsoft goes over "How to replace your spring in an ICS upper gearbox"
147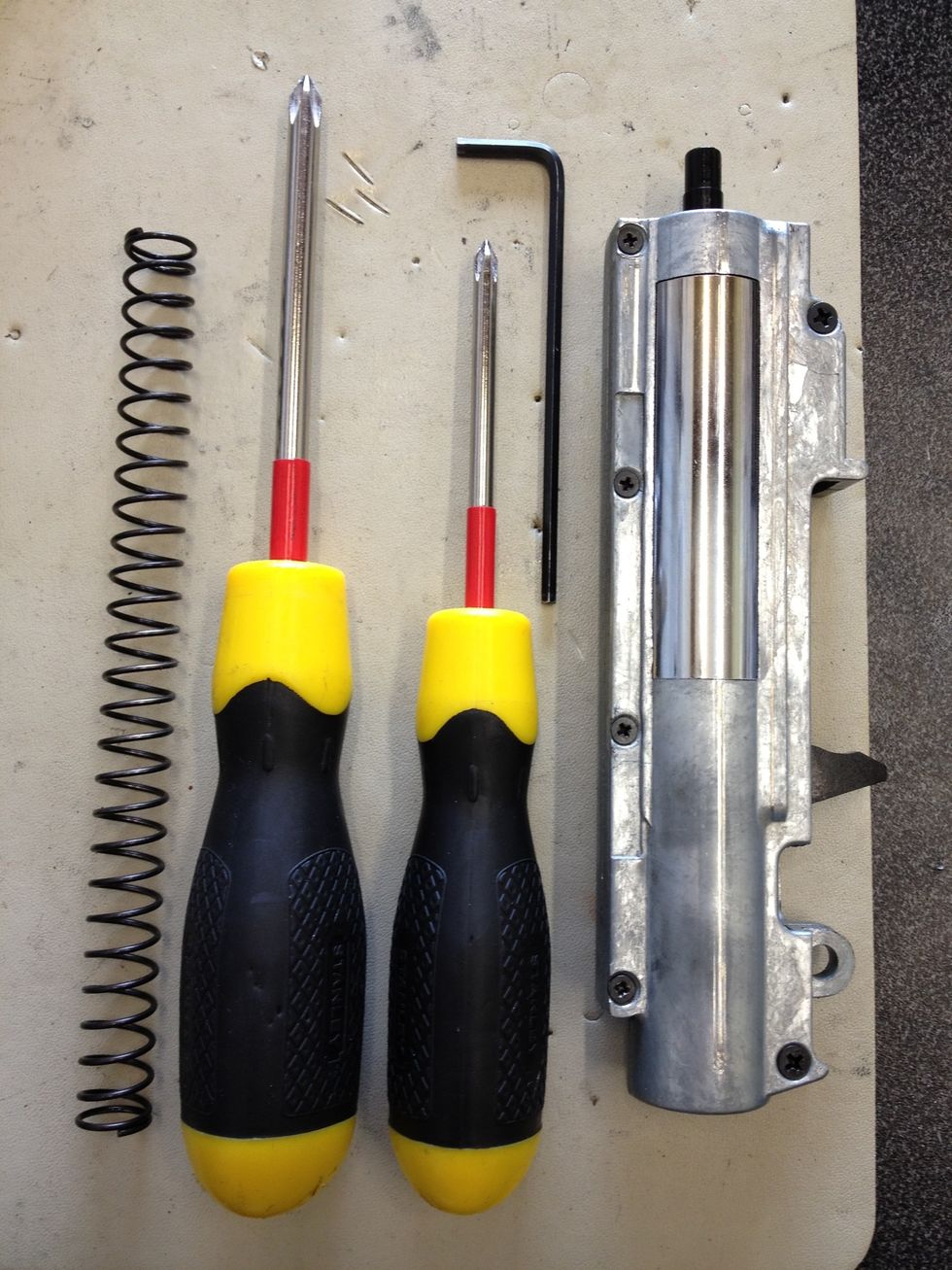 These tools should only cost about $5 - $10 at your local Wal-Mart. Fox Airsoft carries performance/upgrade springs ($15.99 - $18.99) and ICS upper gearboxes ($59.99).
Loosen the Allen Screw at the back of the gearbox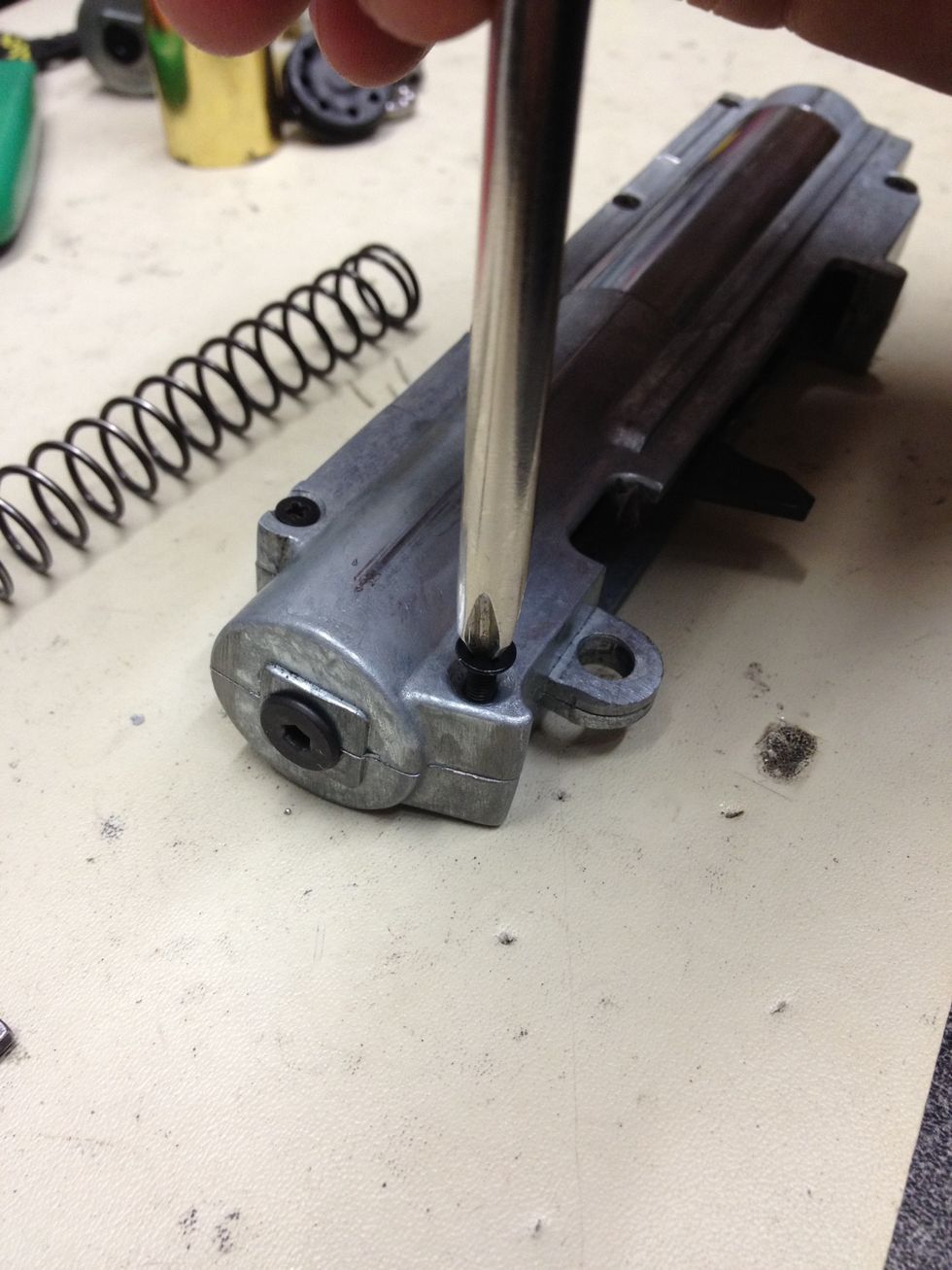 Use the Phillips #2 screwdriver to loosen the 2 larger screws on the bottom of the gearbox. (Look closely for the 2 bigger screws)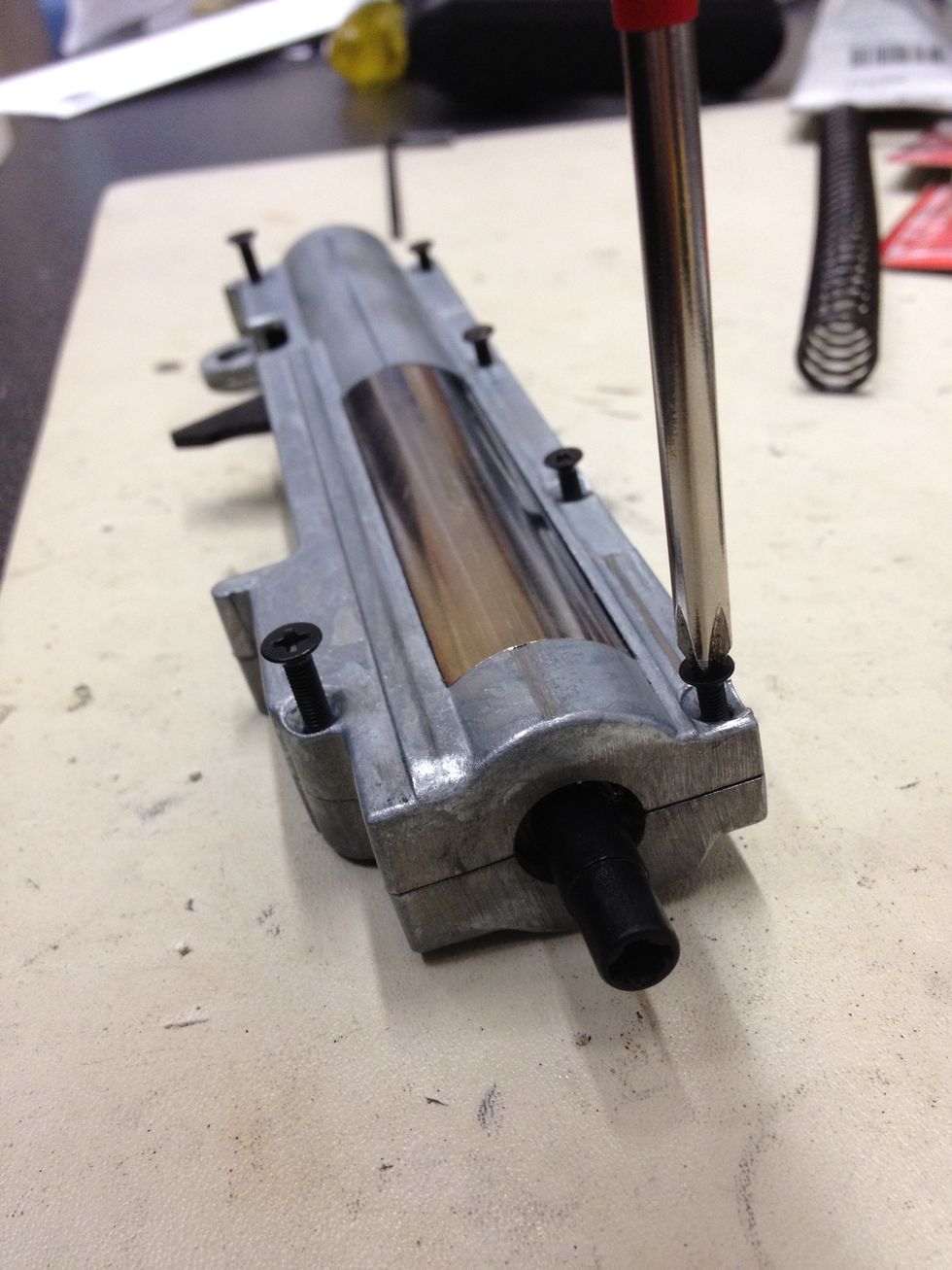 Use the #1 Phillips screwdriver to remove the 4 smaller screws on the top of the gearbox. Notice the size difference between the screws on the left vs. the smaller ones on the right?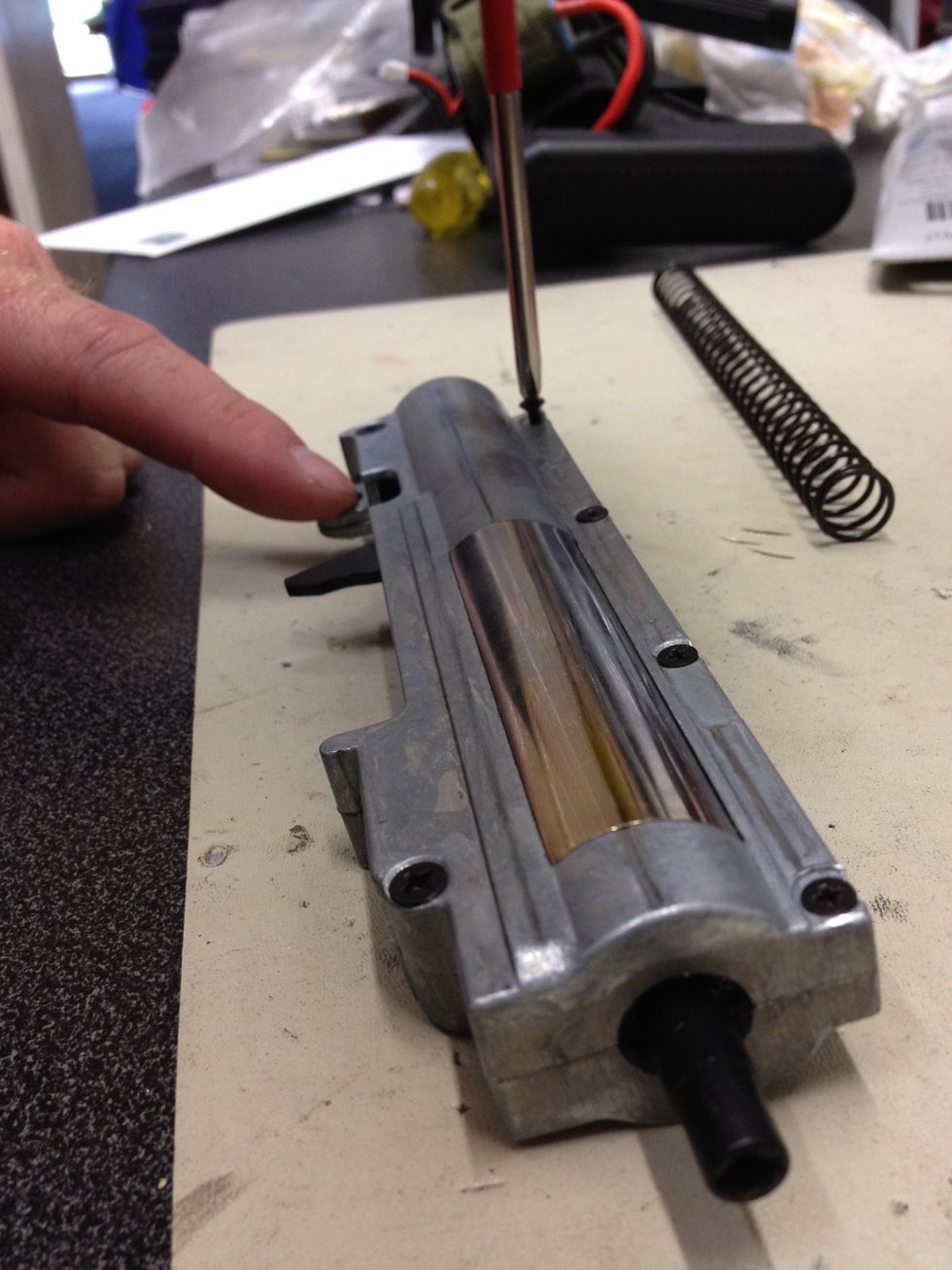 Once the two halves of the gearbox shell are properly seated, put your screws back in. The threads on the screws are very precise so be VERY CAREFUL to not cross thread them. They should go in smooth.
You now have a new spring installed in your ICS M4 upper gearbox. Don't be a n00b, install an upgraded spring!
1.0 ICS M4 Upper Gearbox
1.0 Spring of your choice
1.0 3mm Allen Wrench
1.0 Phillips #1 Screwdriver
1.0 Phillips #2 Screwdriver
Fox Airsoft
Fox Airsoft is Colorado's only dedicated walk-in airsoft storefront. We are committed to providing excellent customer service and offering solutions