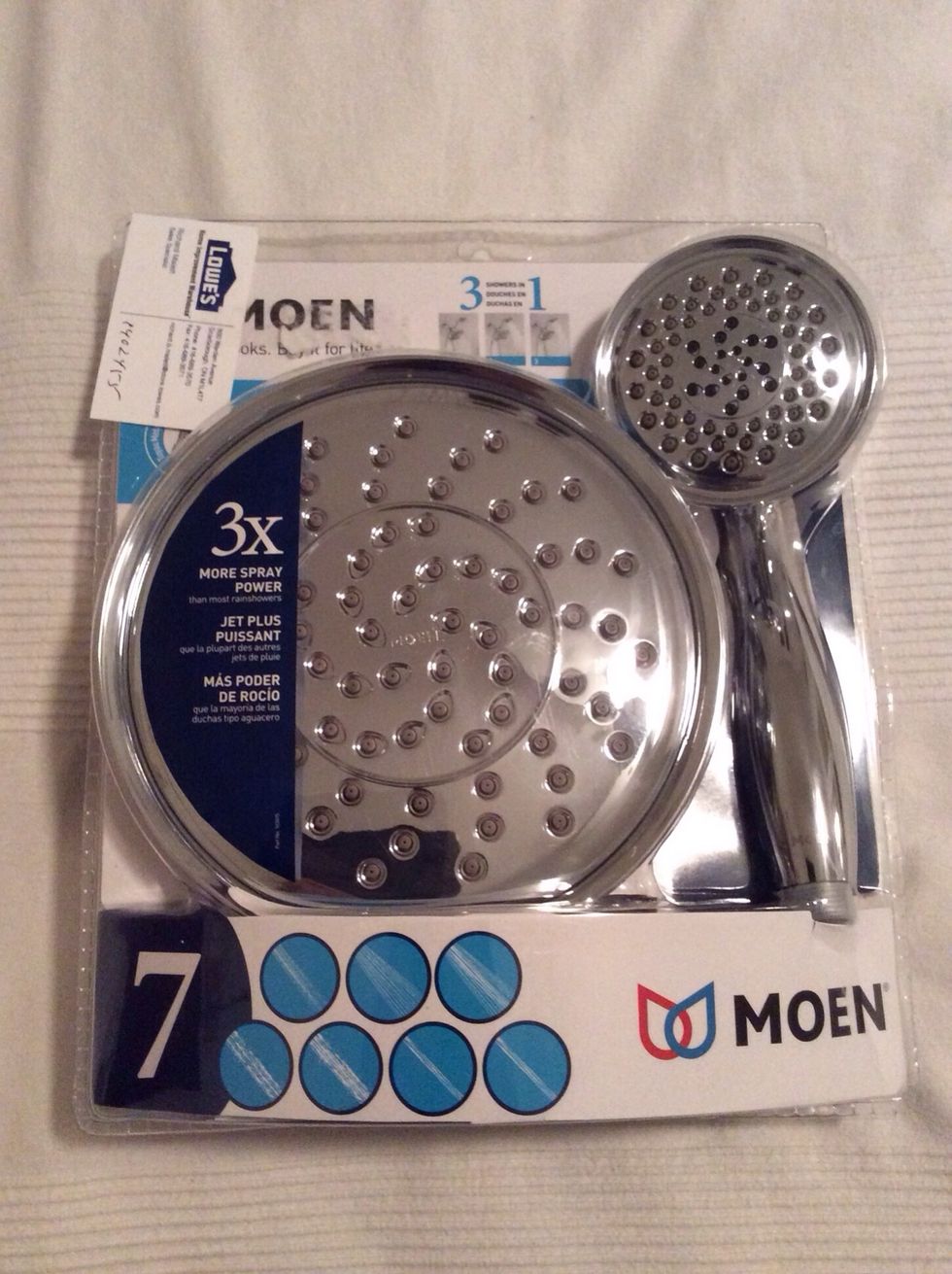 Bought a new combination shower head from Lowes for the main bathroom.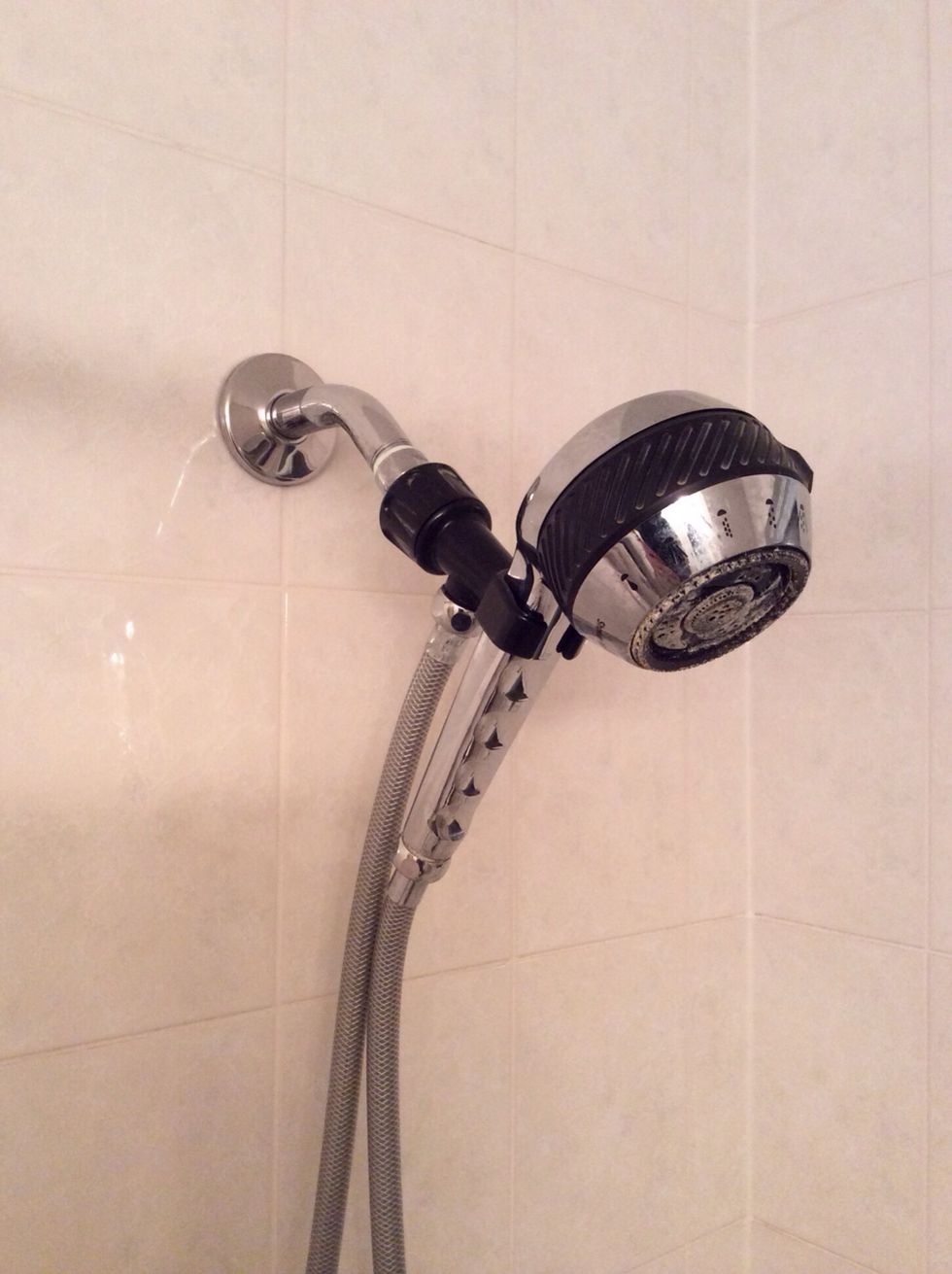 Remove existing shower head.
Clean pipe threads of existing plumber's tape. The new shower head does not require plumber's tape on the pipe threads.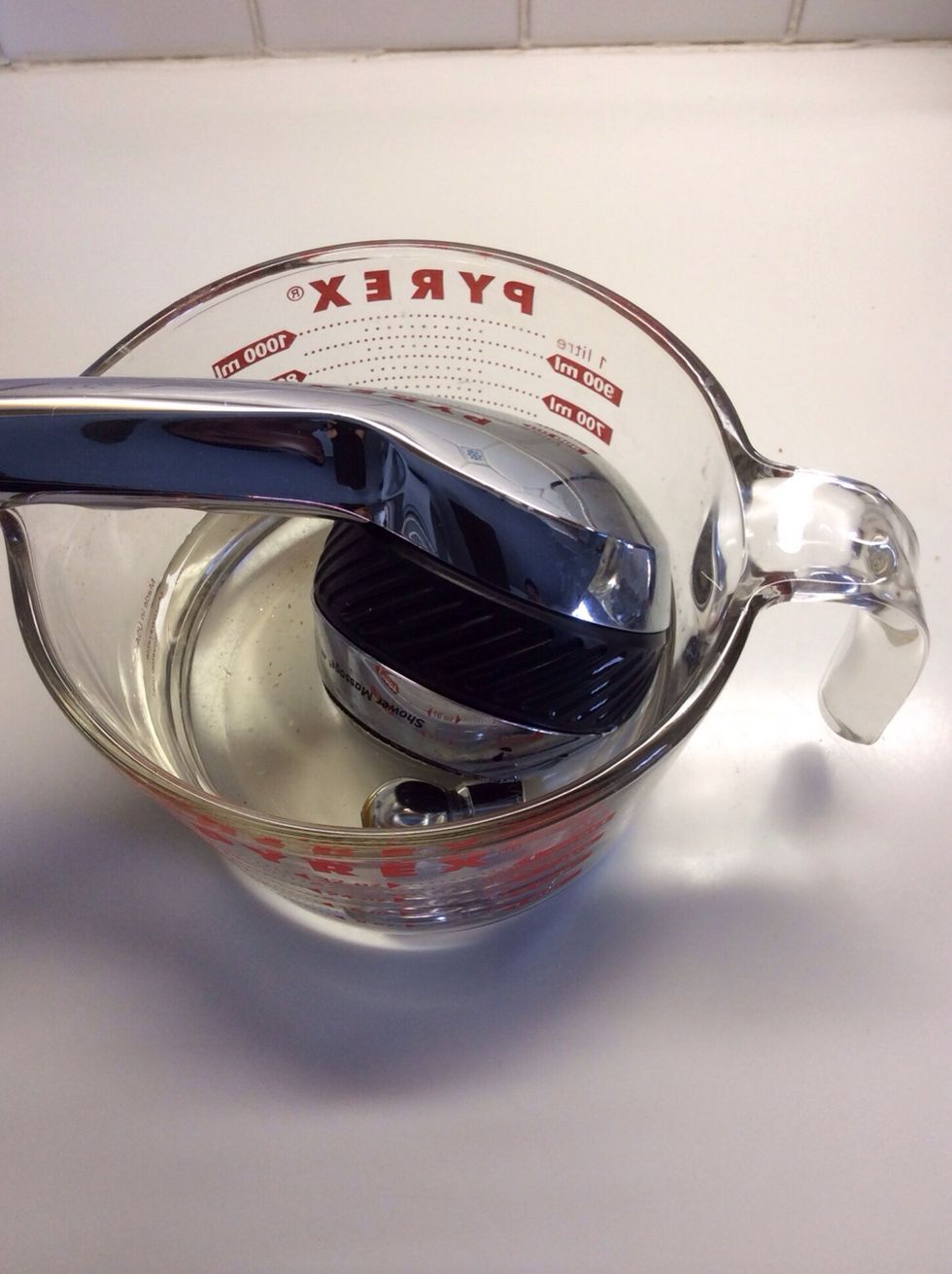 To clean and descale if being reused, soak in some white vinegar over night and then rinse and wipe.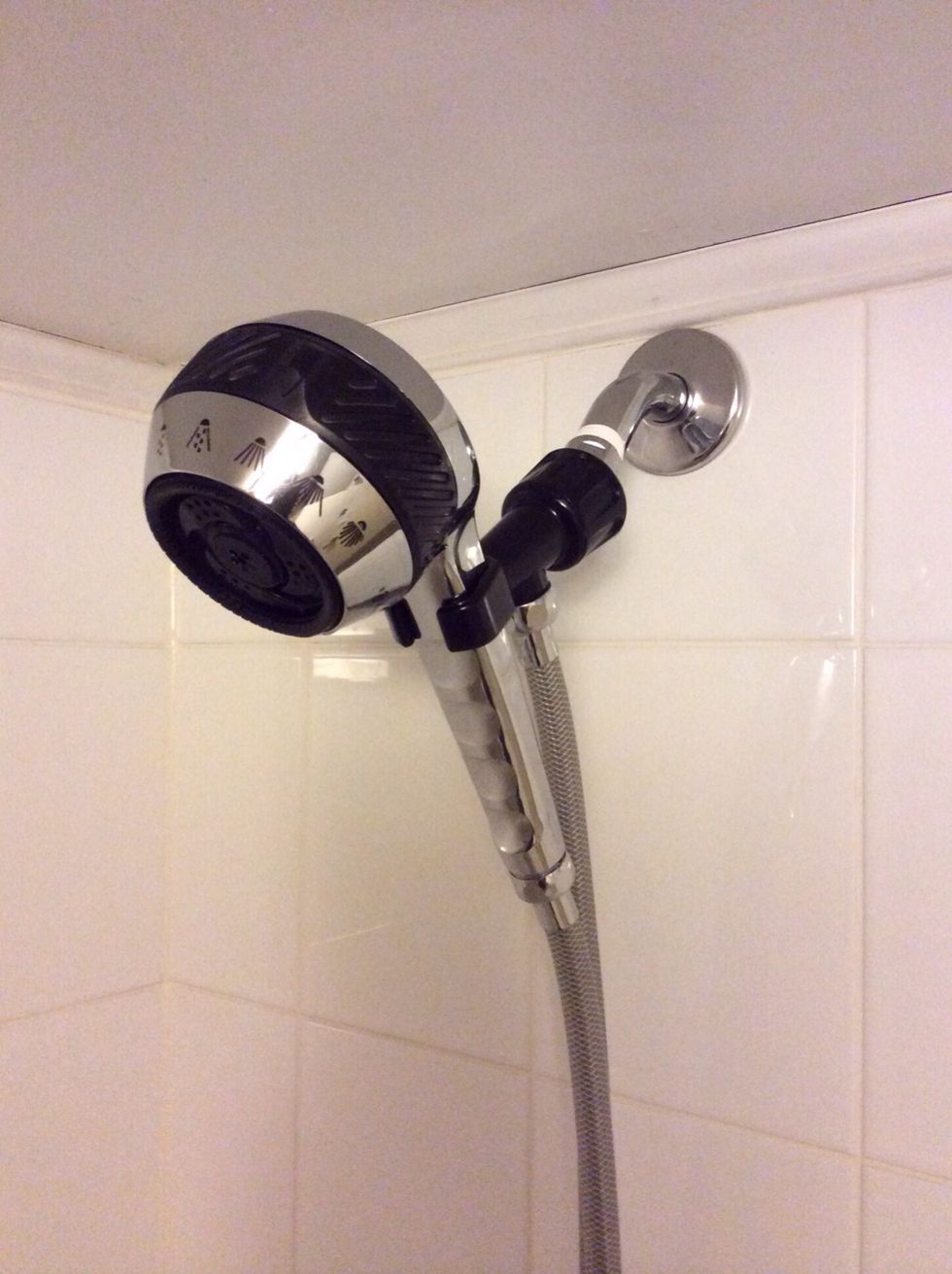 All cleaned and installed in basement bathroom replacing an old crappy plastic shower head. A nice 2 for 1 upgrade.
Your shower head may be different. For this one, first thread diverter valve on pipe, then the rain head and then attach the hose and hand piece. Total install time was less than 5 minutes.